After nine months, one day, eight hours and twelve minutes, the very special call came from my Sales Assistant at Hermes. Not that I had been counting or anything!
Chit chat ensued:
Her: Would you like to come to an upcoming event?
Me: That would be lovely!
Her: Your Jungle Love dress has come in from Paris…
Me: How wonderful
Her: Your Special Order Birkin has arrived
Me: ……..? Speechless
I tentatively asked her if she had opened the box to have a look at it. As Special Order's come with no descriptions on the boxes (or on the receipts), she said that she had as she wasn't sure what it was. She certainly hadn't been expecting my SO to arrive in just over nine month's time, especially when previous wait times had been up to two years. She said she didn't want to say too much, but that it was something that I would be really excited about. So, we made an appointment for me to drop by the store.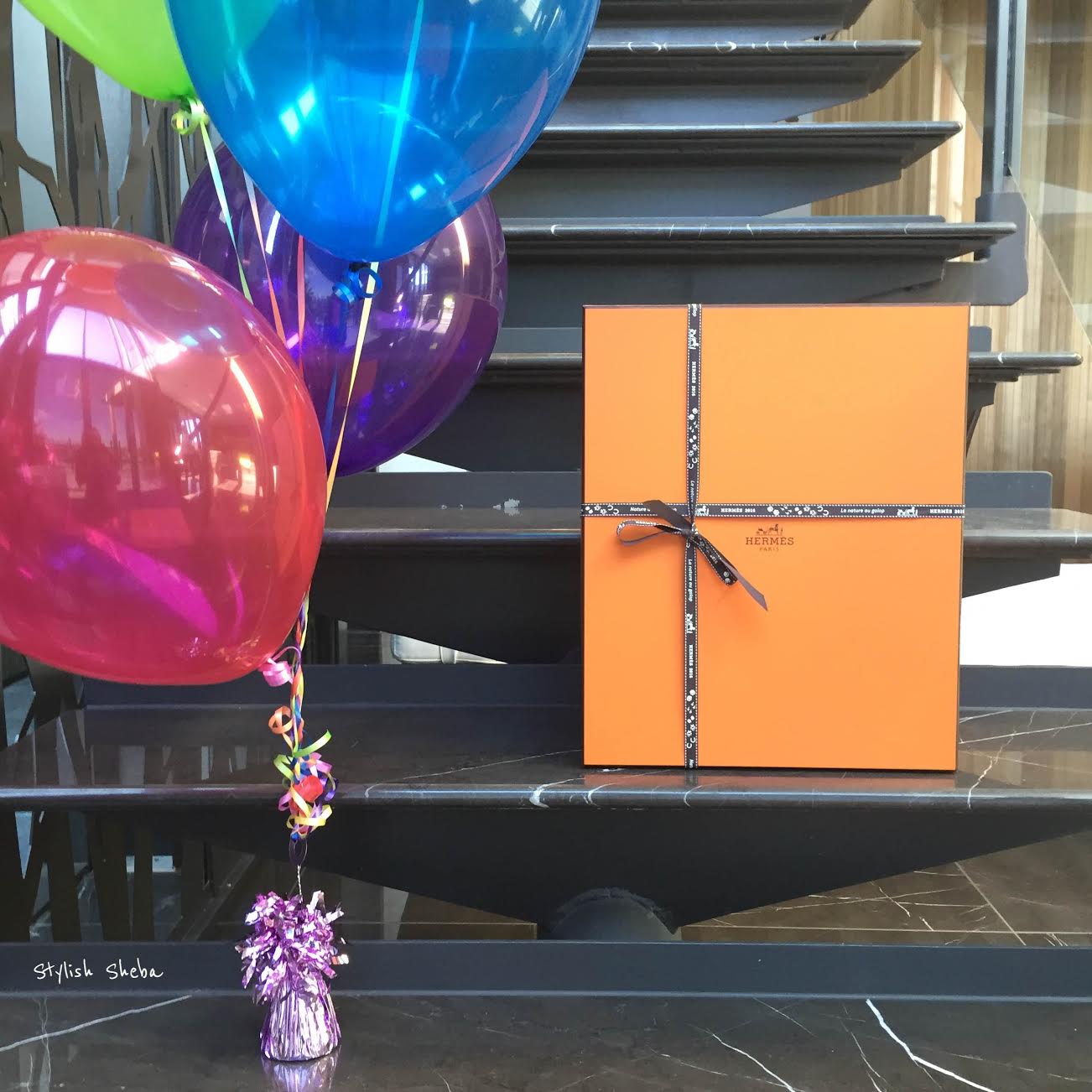 The moment finally came. My SA dramatically unveiled her, and there she was. A Birkin 30 in Chevre bi-colour Rose Sakura and Bleu Paon with brushed palladium hardware. I picked her up and admired her from all angles. I stroked the leather (I'd never seen Chevre before), I looked at the incredible stitching, I took out the clochette and inspected its colour, and I admired the discreet little horseshoe stamp. It was, I confirmed to my SA, a dream come true.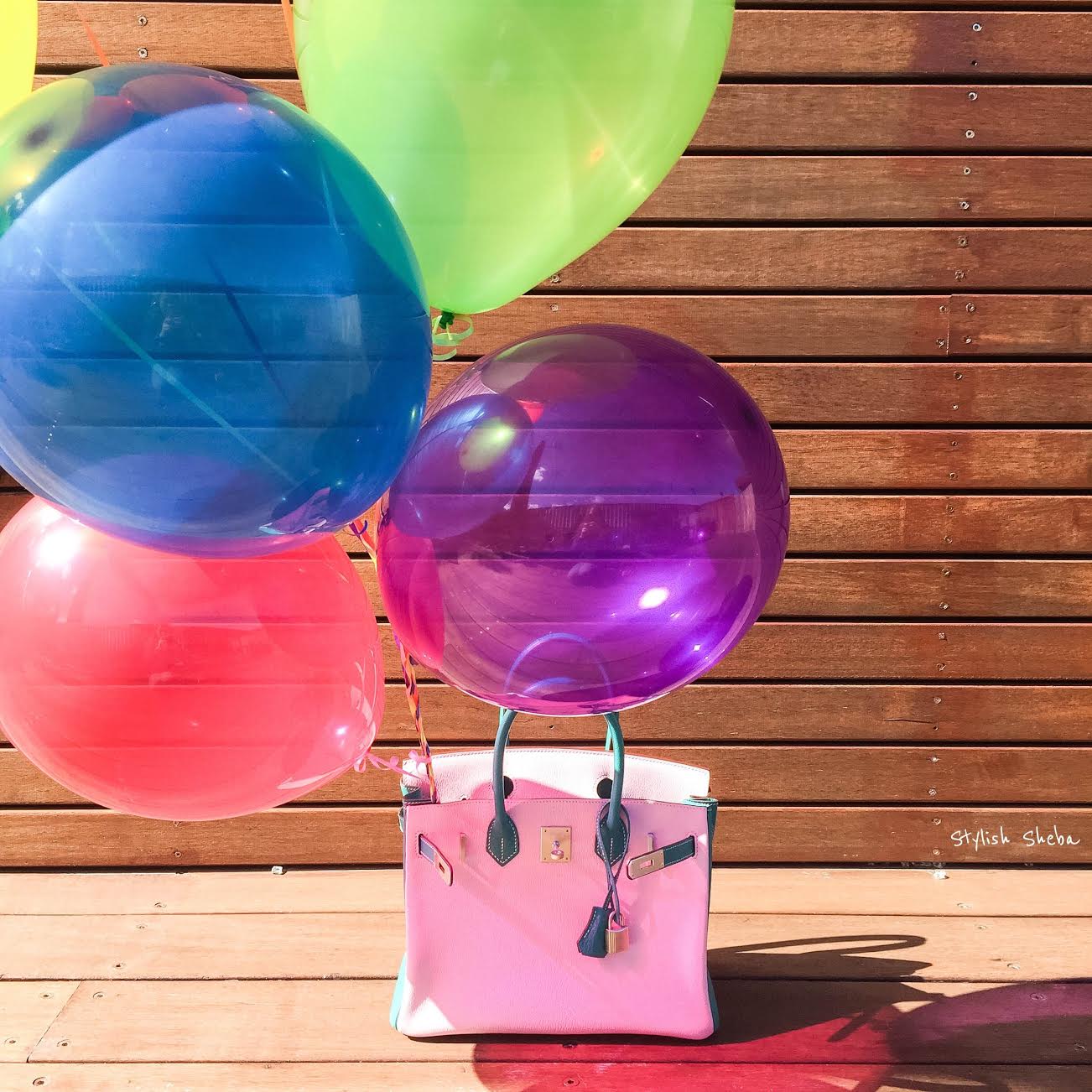 I had always promised myself that I would never repeat colours, as I didn't think my collection would ever grow large enough to warrant that. However, after having placed my order in November of last year, as some avid PurseBop readers may be aware this year in June, I was offered a tiny Rose Sakura Birkin in Swift, which I couldn't say no to (Read: Hermes Birkin 25 – Sweet Like Candy). I had hoped that their different leathers might afford them a slightly different hue. Although they are very similar (the Chevre is maybe a shade darker), I think with my love of pink, there is room for both of them in my closet. Their different sizes and leathers mean that I can use them in different ways. The B25 is a cute nighttime accessory and the B30 is more of an everyday bag.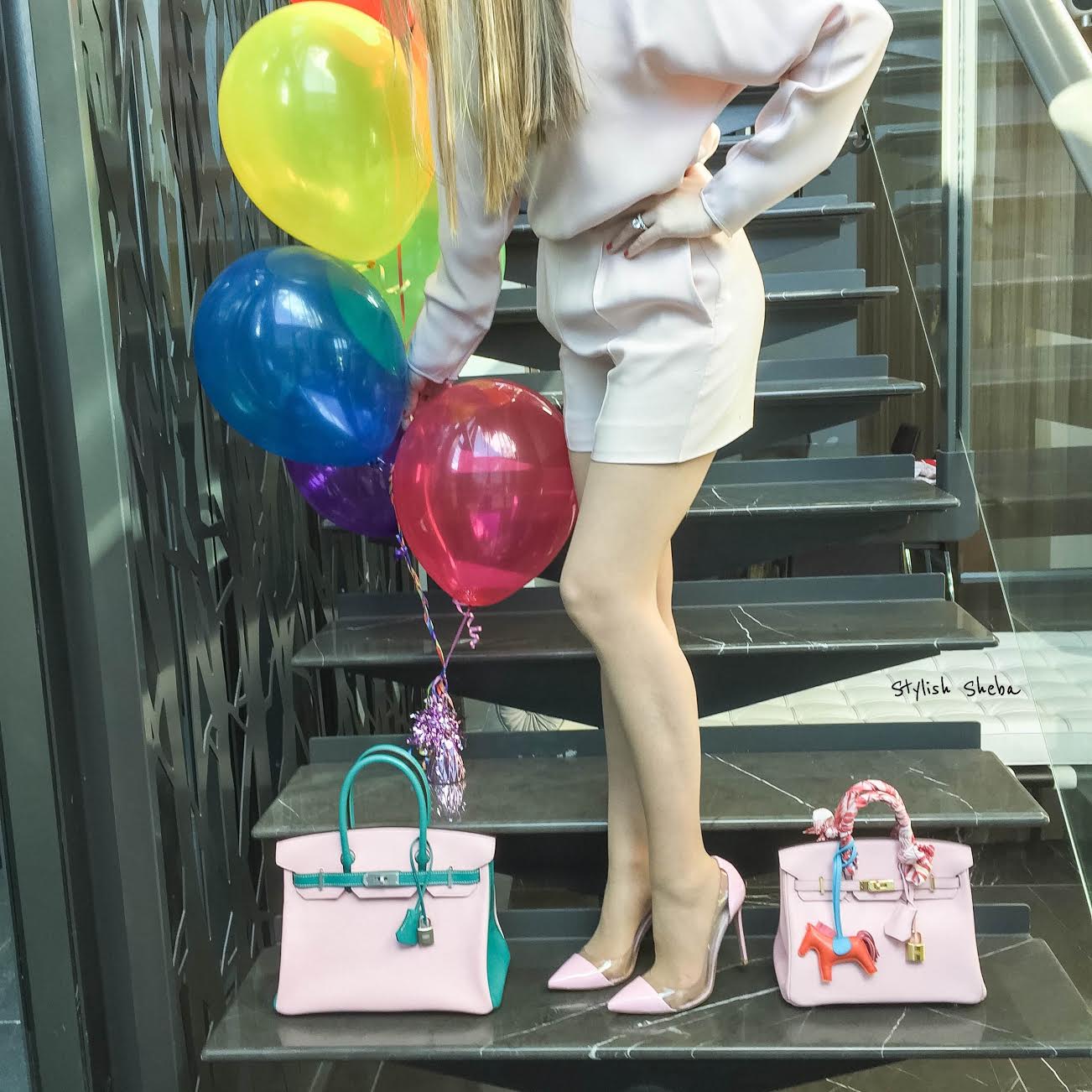 I should mention that there are some minor differences in the end result of my SO from what I originally ordered. However, I don't want to dwell on those as it hasn't made me any less happy with the look of the bag. I had been forewarned that Paris can change elements of the bag without explanation, and that clearly is the case.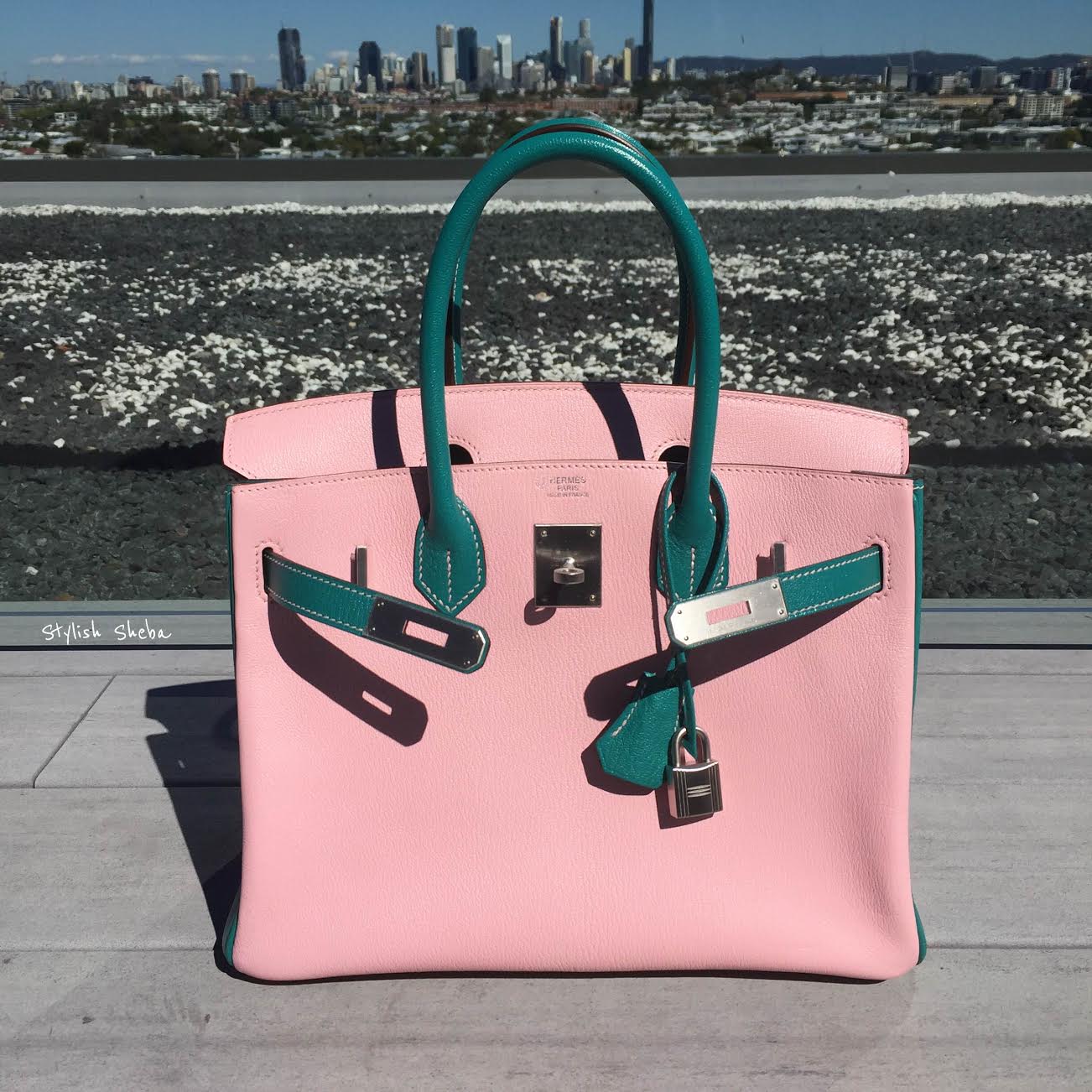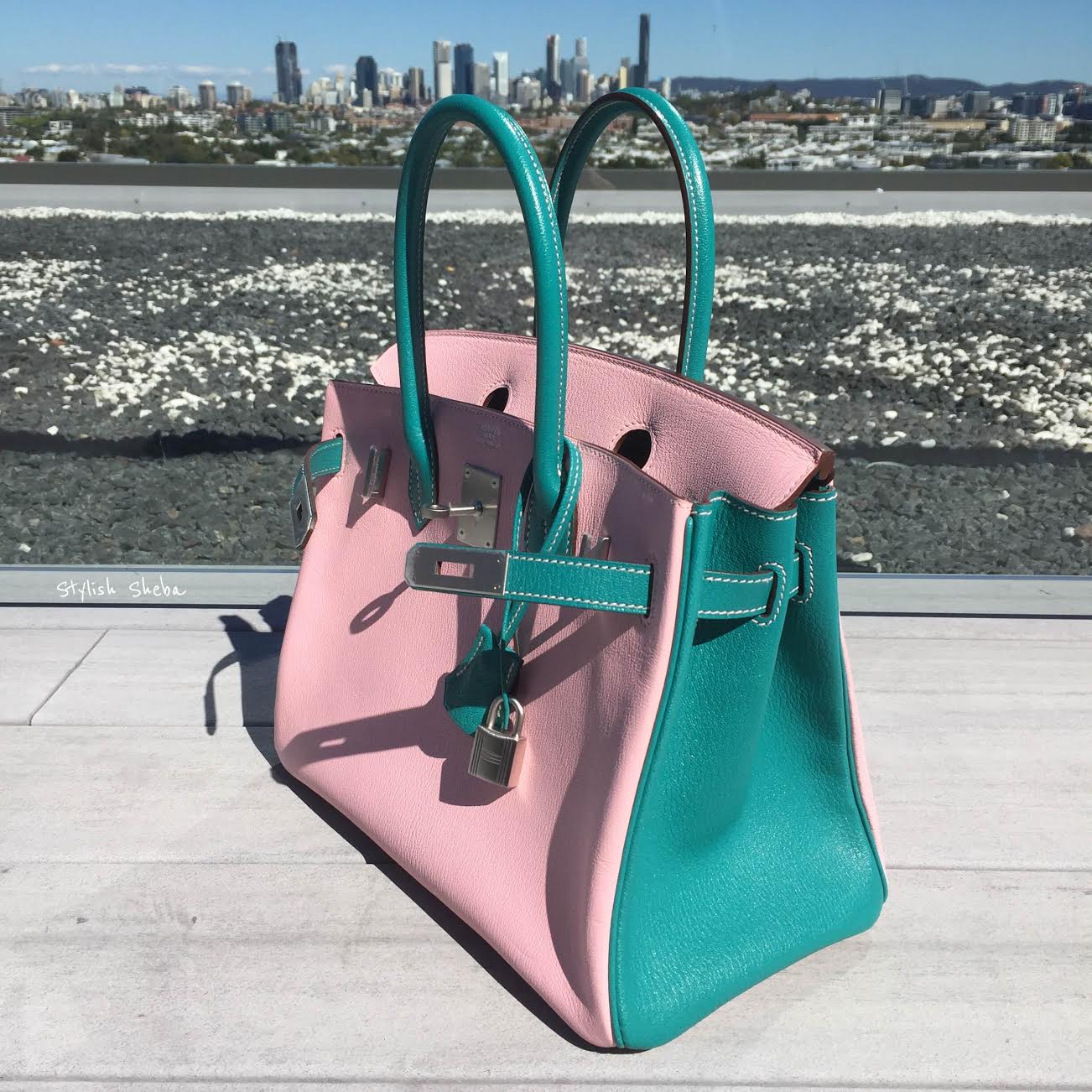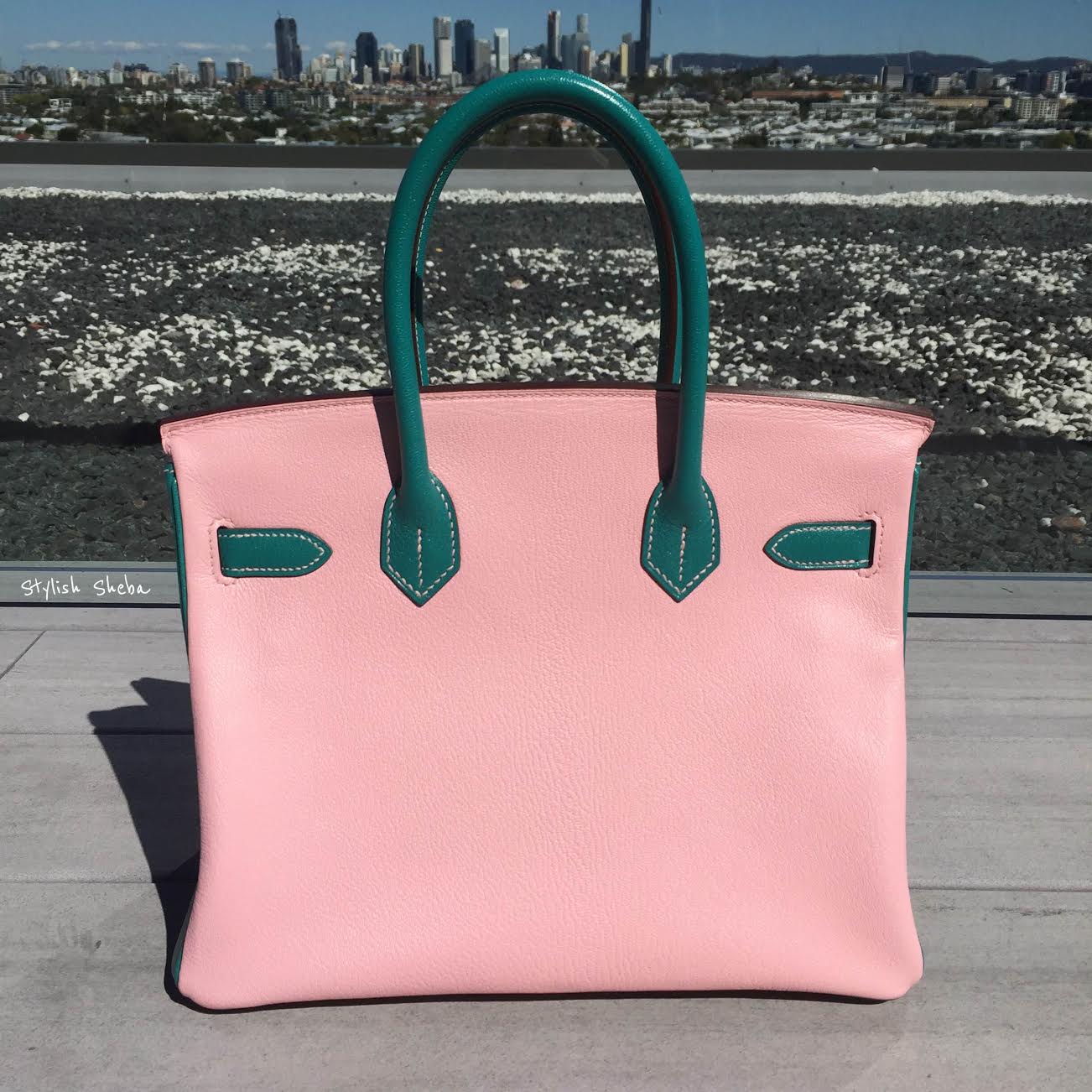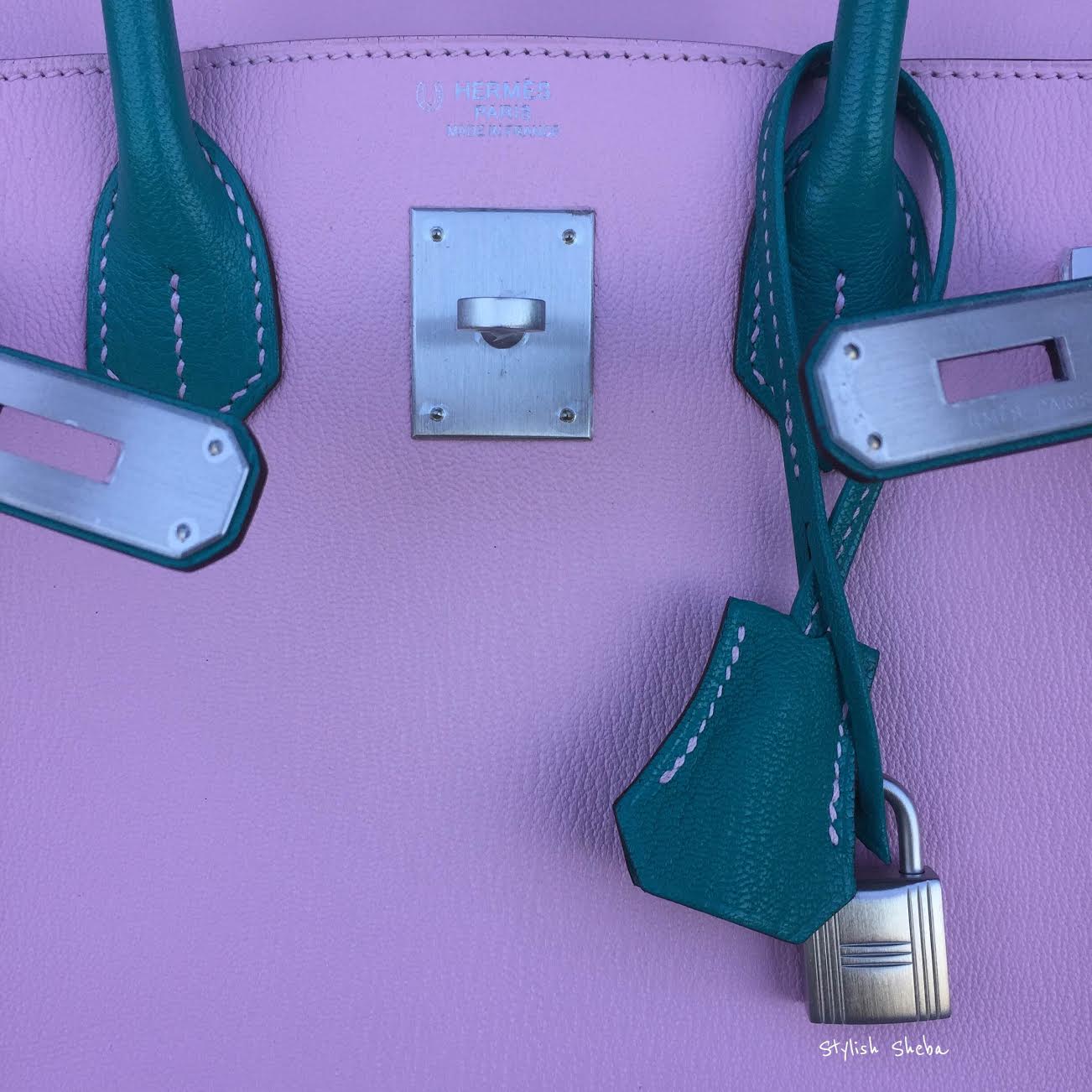 What is more interesting to me is the shade of Bleu Paon that has been used. As PurseBop has covered extensively, Bleu Paon is an old colour that has been reintroduced for Spring/Summer 2016. It was originally released in S/S 2012 and is reminiscent of the vibrant colours of one of the peacock's feathers.  When Hermes re-releases a colour, it is usually never an exact match to the previous one. Bleu Paon is a blend of blue and green – the older Bleu Paon is slightly more green, and the newer Bleu Paon is slightly more blue.
We have seen many examples of the new Bleu Paon including PurseBop's own Jypsiere that she scored from Paris (Read: Hermes Pricing: Buy One, Get One Free?) . However, on closer inspection, it seems that for my bag the "old" Bleu Paon has been used. As more SO bags are released, it will be interesting to see if Bleu Paon is used for all bi-colour SO's or if it specific to my region or bag. Again, you can never be sure what to expect with Hermes, which is all part of the magic.