Article Update: January 10th
Follow LIVE UPDATES FROM SALE IN PROGRESS 
Anticipating the Hermès sale dates has become somewhat of a ritual in the PurseBop community. Even well before the summer ends, fashionistas are brimming with excitement to find out the dates for the Hermès Winter sale in Paris that happens annually in January. We've been getting many inquiries via social media and BopTalk. The excitement is well warranted as H items rarely go on sale, and the discounts you can find during these sales are pretty incredible.
Read: Updates on Hermès Sales in Paris and the US.
PurseBop reports the sale dates and venue details as soon as they are released. In the past, our sales coverage has even included tips and tricks for shopping and detailed hauls to show you what kinds of goods are available. Now, to the information you've all been waiting for…
The confirmed sale date for the Hermès Paris Winter 2018 sale is Wednesday, January 10th. The sale will be hosted at the Le Palais de Congress Paris.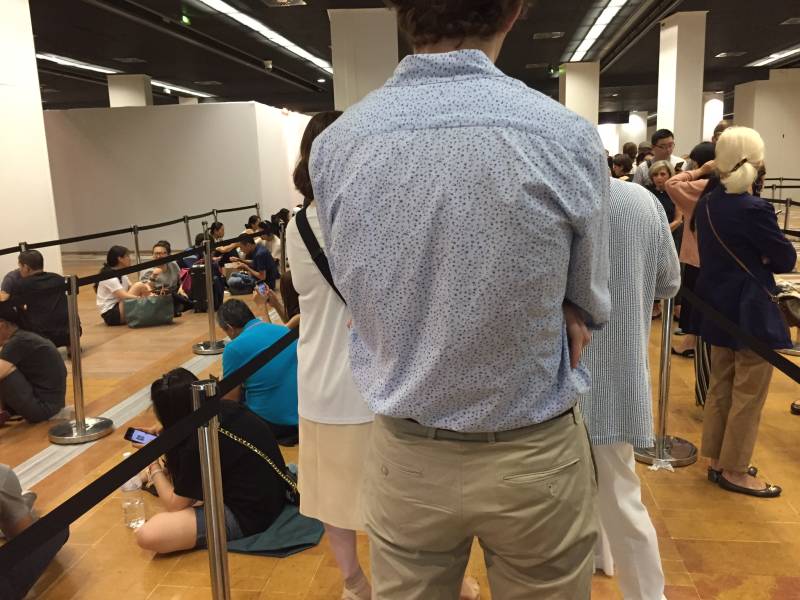 I had the privilege of attending the Paris Winter sale for the very first time back in 2016. Before this trip, I had no idea what to expect and, I was really flying by the seed of my pants. While the sale was exhilarating, I was a bit overwhelmed and felt like I was going in blind. I decided to make a full guide about the process of the sale to inform our readers about what to expect, what to do, and what to bring.
You can read my overview of the Winter Sale here: Hermès On Sale?
Luckily, the first time was a success! My girlfriends and I brought back huge hauls from the winter sale. Again, to give you a taste of the type of items that might be available, we compiled our stories along with prices and more tips.
See what we brought back from the sale:  Hermès Sale Goodies
Remember, if you can't make the winter sale, Hermès hosts sales in Paris bi-annually. The first sale occurs in the winter, usually in January, and the other sale occurs in the summer, usually in July. Other cities host sales throughout the year as well.
It's important to keep H sale dates on your radar, especially if you're flying in from abroad. A fair amount of planning and patience is needed to execute the Hermès sale in a successful manner. If you ever have questions, PurseBop is your ultimate reference!
Reference other bulletins about sale dates in the links below:
Do you plan on attending the Hermès sale in January? What items are you hoping to snag? Join the conversation on BopTalk and share!
Love PurseBop
XO