Dec 1st, 7:07 am.
I am writing this on my quick flight from Chicago to NYC so understand this will be brief.  My new Chanel classic flap is neatly stowed beneath my seat, nesting in my Goyard Artois tote. Last night's photo session was plain and simple, a post-packing event. And although I did peek at the bag (and loved it immediately) when she first arrived on Nov 2nd, it now completely took my breath away.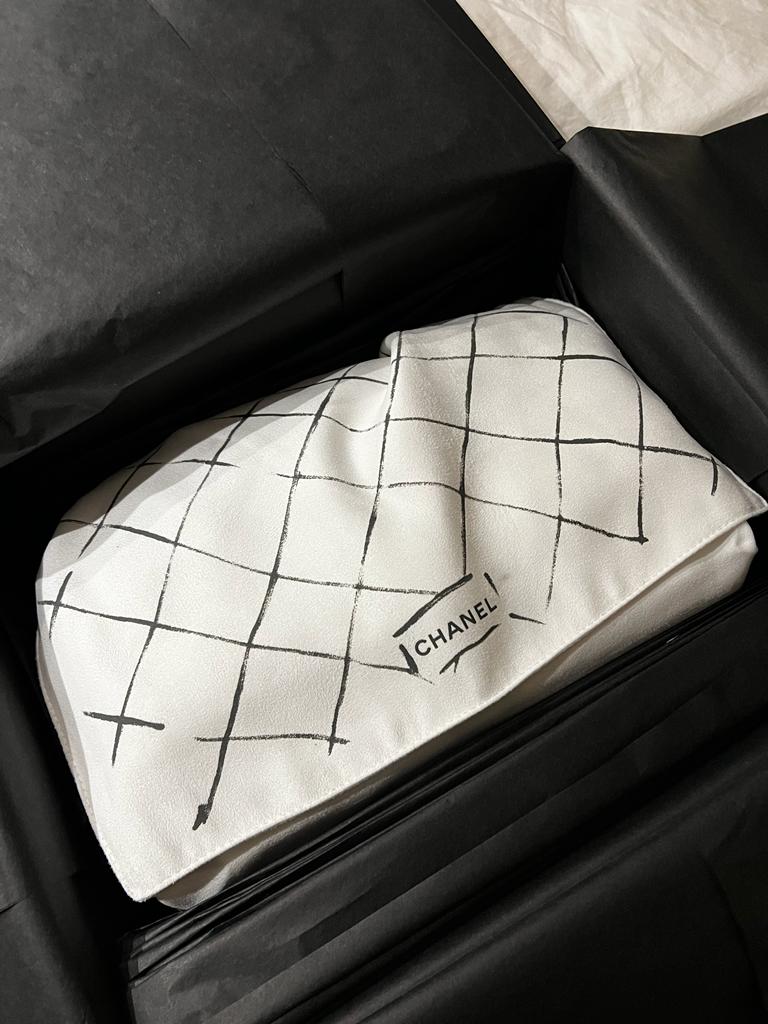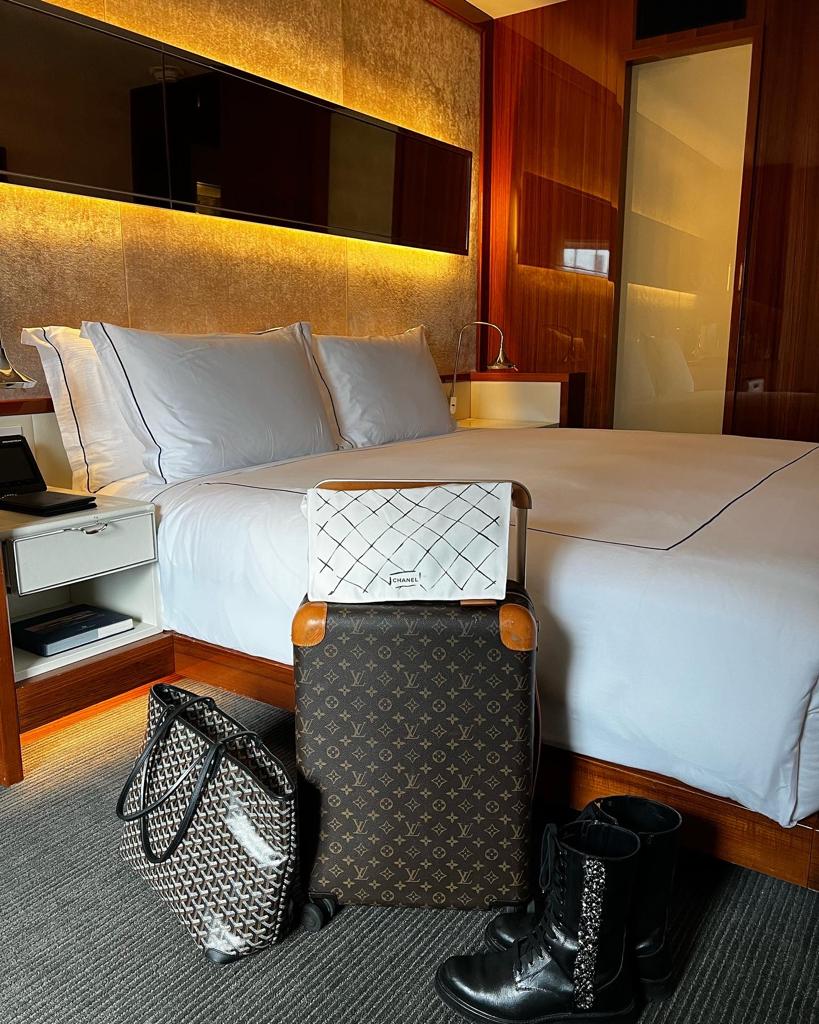 Let me set the stage for this unexpected purchase. Not too long ago, in late October we were the first to officially announce the expected price increase and the respective new prices. Naturally I think everyone in this space wondered— should we get just one more flap before the price hike? Well, I for one certainly had that thought. But there was no current color I really wanted. As we had covered the full range of offerings extensively with regular updates, I thought I knew everything slated to deliver for 21K.
Let's fast forward to a conversation with one of my trusted colleagues that went something like this…
Can you believe this price increase?!
-No, total insanity!
Are you contemplating any last hour purchases?
-Not really, have you seen anything interesting out there?
Nothing except this one, maybe. I've been told very few in the country and apparently gorgeous in person – let me send you a photo I have.
-Thanks! I think I'll just enjoy all the flaps I own. Regrettably there are a couple I wish I had bought last year. But at least I bought the 21S lilac pink and the 21S neon lambskin. Funny how last spring's $6800 price tags now seem like a bargain.
Do you wear the neon often?
-Not really, but when I do, it's the bomb 💣 love it so much.
*Photo arrives*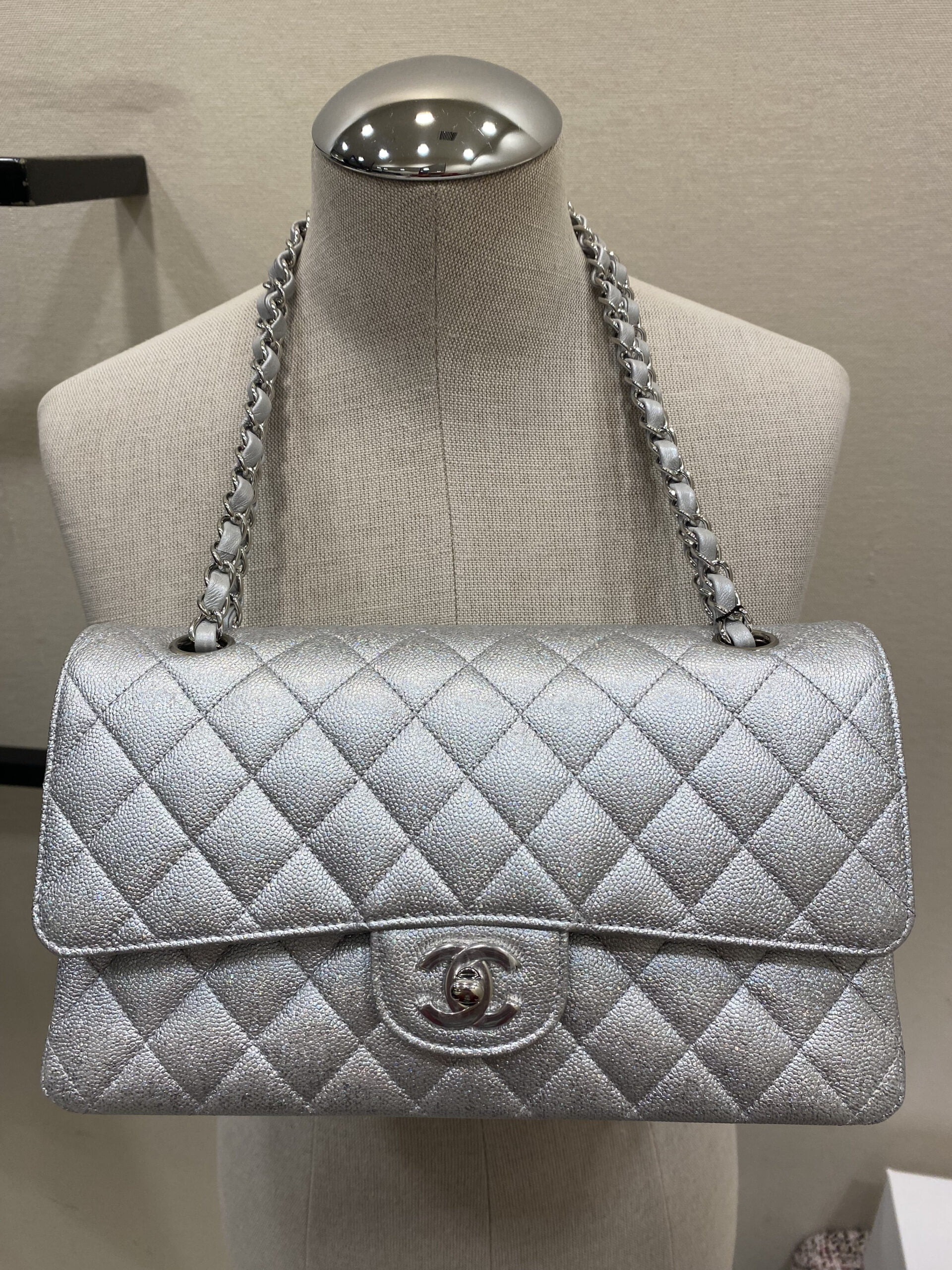 This is pretty, I haven't seen it before. Is it 21K?
-Yes, my SA says it's far more impressive in person than photos.
OMG, it has the side stitching along the edges the way the original caviar bags do. I miss that so much. Was a different era of Chanel quality.
-Yeah. Those were the good old days…
End of story – or so I thought 💭
At bedtime, as I often do, I was browsing the internet for bags of course. On the FASHIONPHILE site, I spotted a gorgeous silver medium caviar that stopped me in my tracks. Was this the same thing I saw earlier? Well, yes it certainly could be. It has the same side stitching (looks like a hearty pebbly caviar). In my mind it was like ✔️ check this, ✔️ check that — I spent a long time studying the multiple images in the listing. Zooming in on each, my heart was racing faster. I think I might be in love. What really drew me in was the apparent structure. I then compared the photo sent to me earlier. Eureka! It was the same bag! I think I want to see it, was my thought…
Now my colleague is on the west coast so I immediately texted –
Does your SA still have this silver! I NEED to see it ASAP!
-Let me text her in the A.M. and connect you!
Cool- I think I might be in love!
The next morning, I get a group text from the SA and my colleague.
Hi there, so and so mentioned you might be interested in this gorgeous medium caviar flap…
-May I see a video of it please? I am a stickler for perfection in my bags, I would like to see a full video of back & front – structure etc.
Of course, give me some time.
*About an hour later I received a reply*
I studied the photos for a solid minute or so, examining every square inch section by section and then replied DONE – can you ship it overnight? And if I don't like it, please include a return label, etc. Well the rest of the conversation… you can imagine from your personal experiences.
It arrived the next day. Still not totally convinced, I didn't expect much. In actuality I was shockingly calm about the whole thing. I didn't bother with an unboxing video as this was kind of a lark. This bag needed to be seen in person, but it was likely going back to the boutique.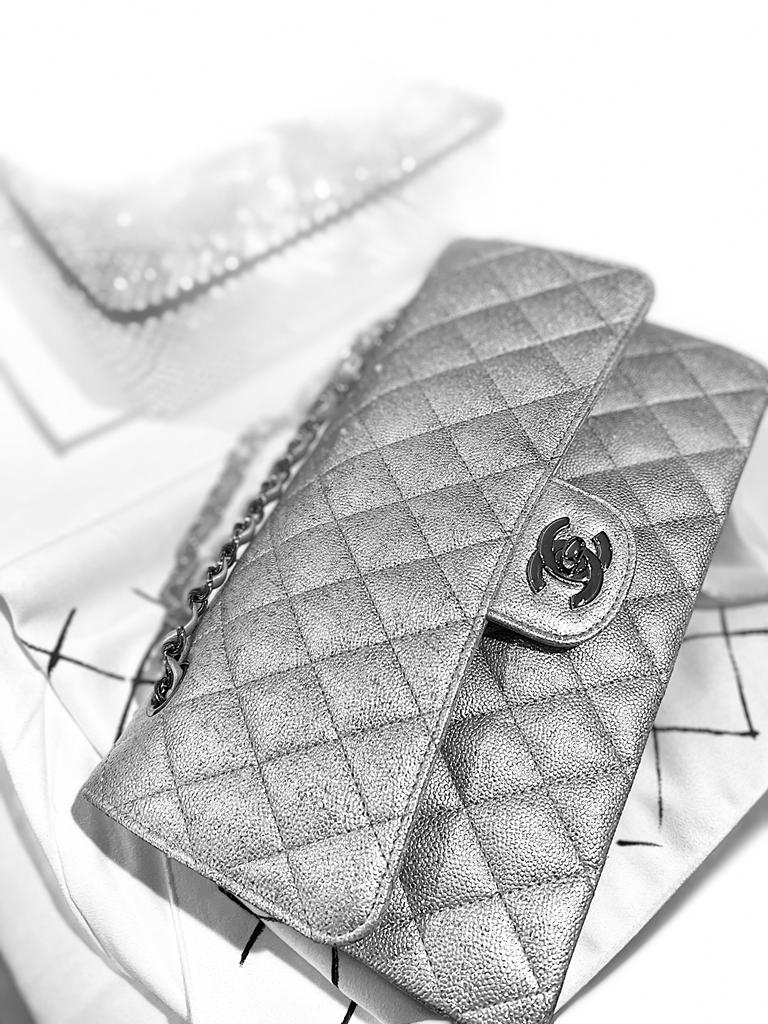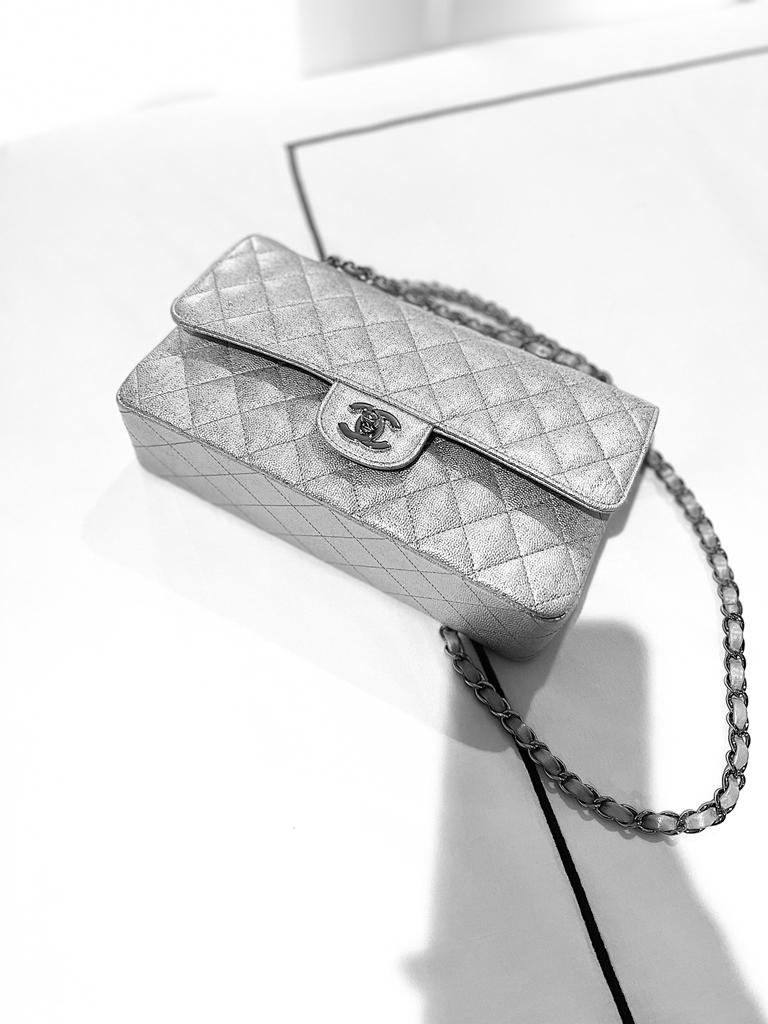 There was no fanfare in opening the pretty perfectly packaged Chanel classic black box. Until…
OMG
WTF
MIND-BLOWING
INSANELY GORGEOUS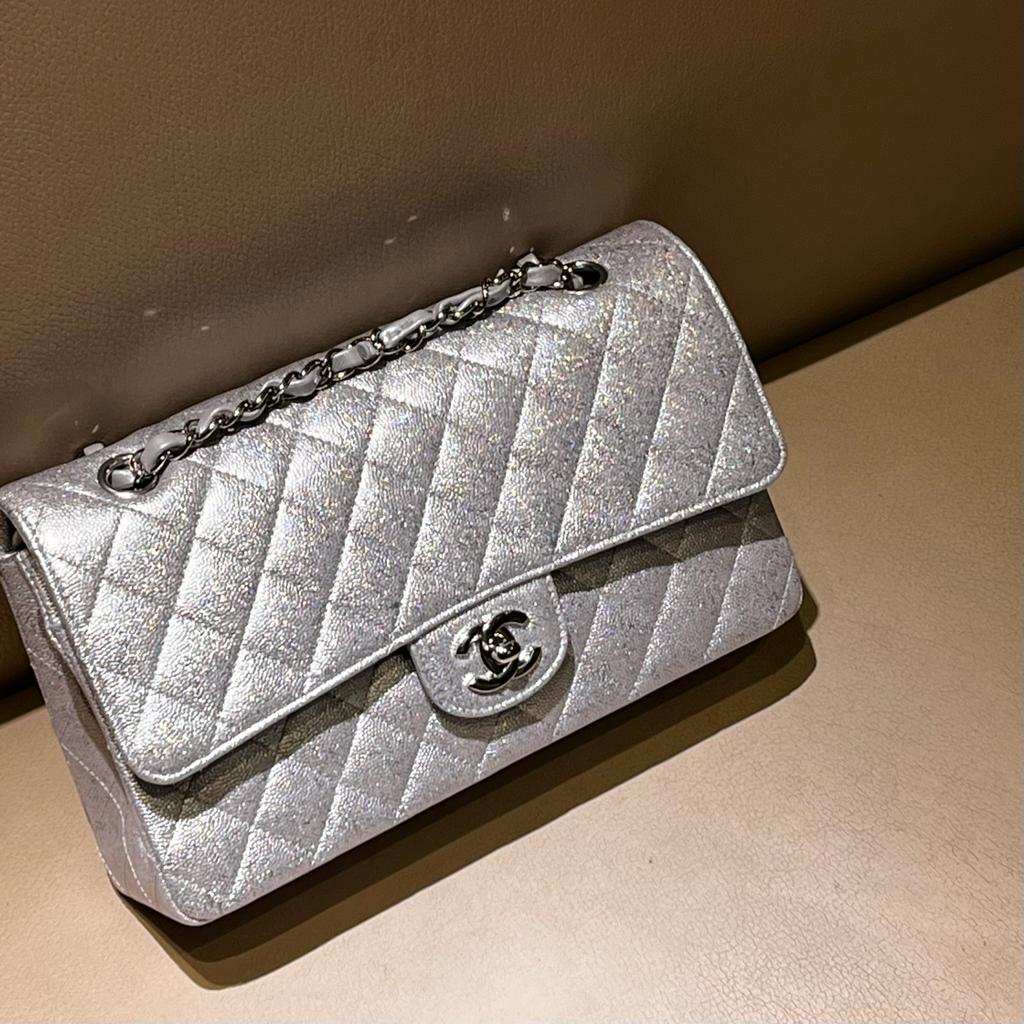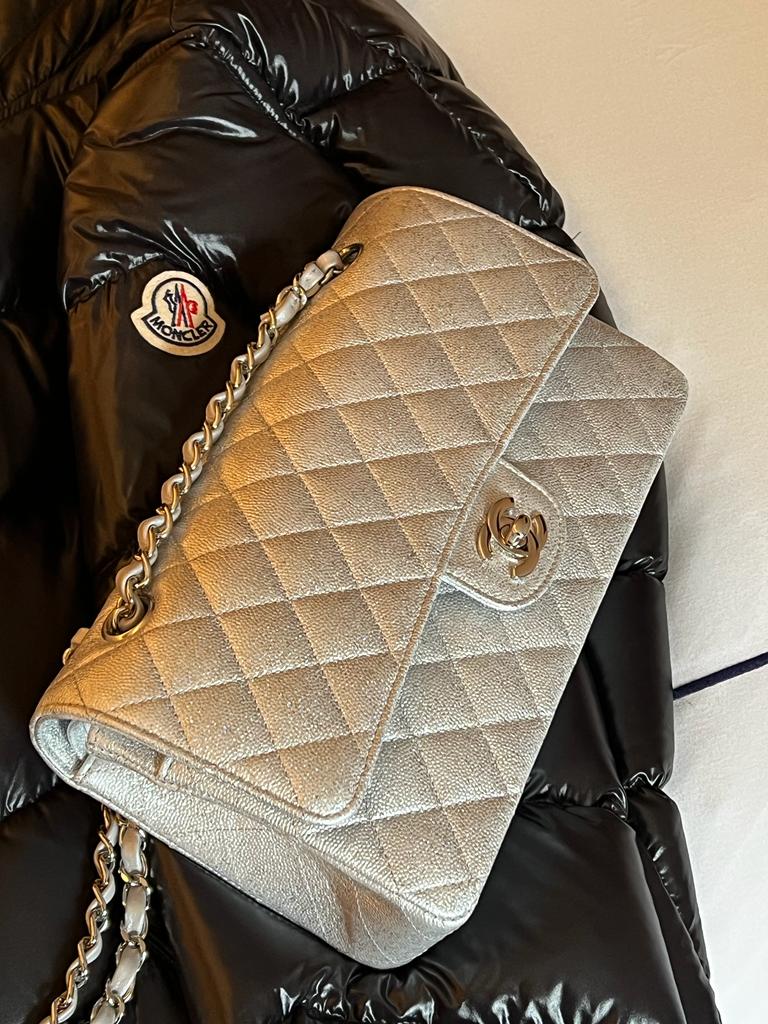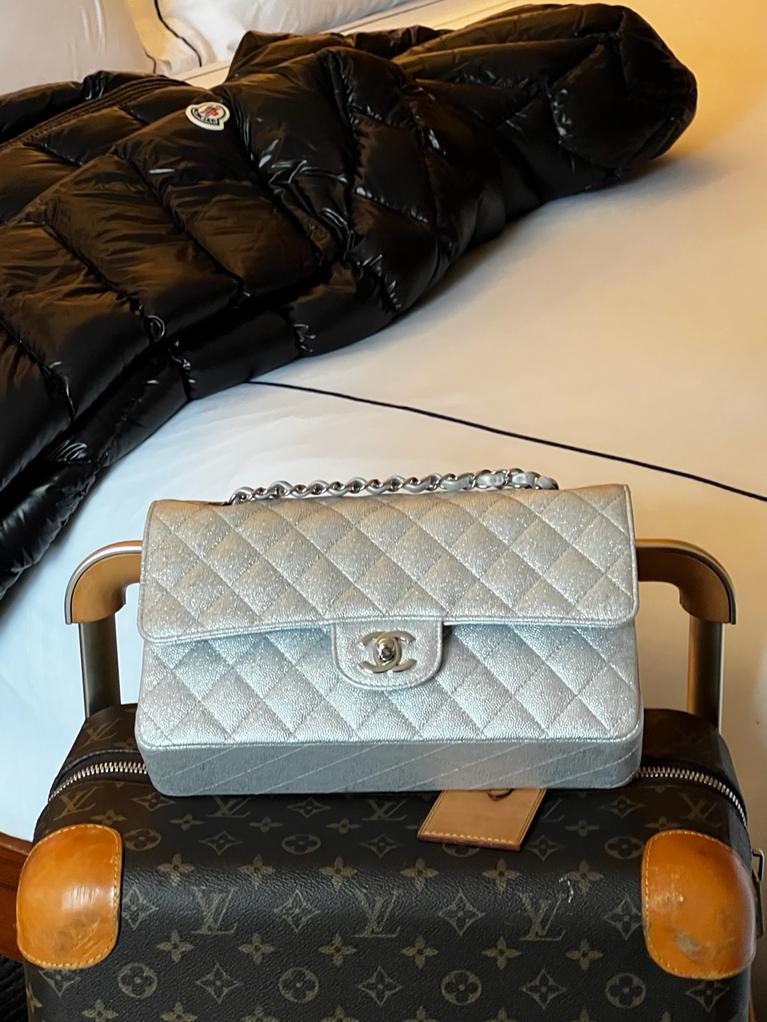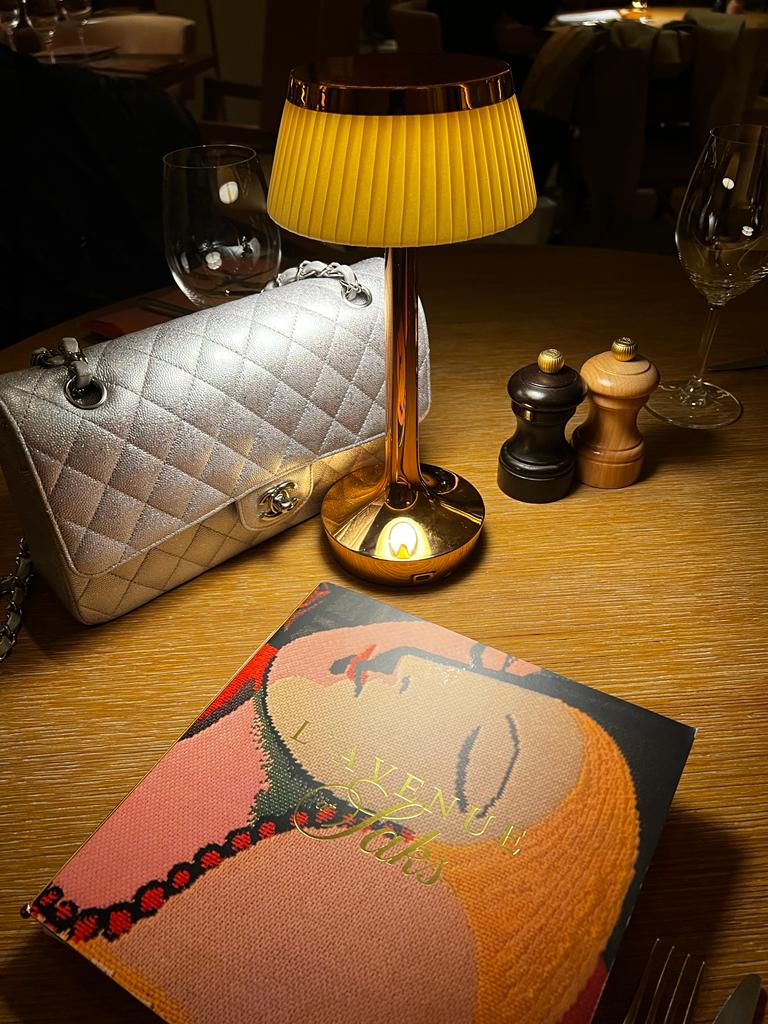 I could go on and on- no exaggeration. Nothing prepared me for the magnificent piece of well-structured perfect caviar masterpiece before me! OH CHANEL, thinking to myself in an exuberant excited voice. This is what all your adoring fans want. It's this quality, this structure, this construction, it's exactly this!!!!! YES YES YES! You're back to what we love ❤️
If this is what the price increases and exclusivity will bring, I'm all for it. Well, maybe not the prices part, but what I am trying to say is this is the quality that's been lacking in recent years.
This subtly sparkling iridescent caviar is everything. I couldn't be happier that I took the plunge, or rather a chance on this beauty. The cherry on top, naturally, is that I paid the old price of $7,800. On the one hand, it's hard to call it a bargain. On the other, we know the price tag now is $8,800.
As for the future, I can't say I won't ever, but it will take a very special something to sway my wallet back in this direction. As for the rest, I'm going to let my pictures do the talking and let New York City be the backdrop for this special reveal.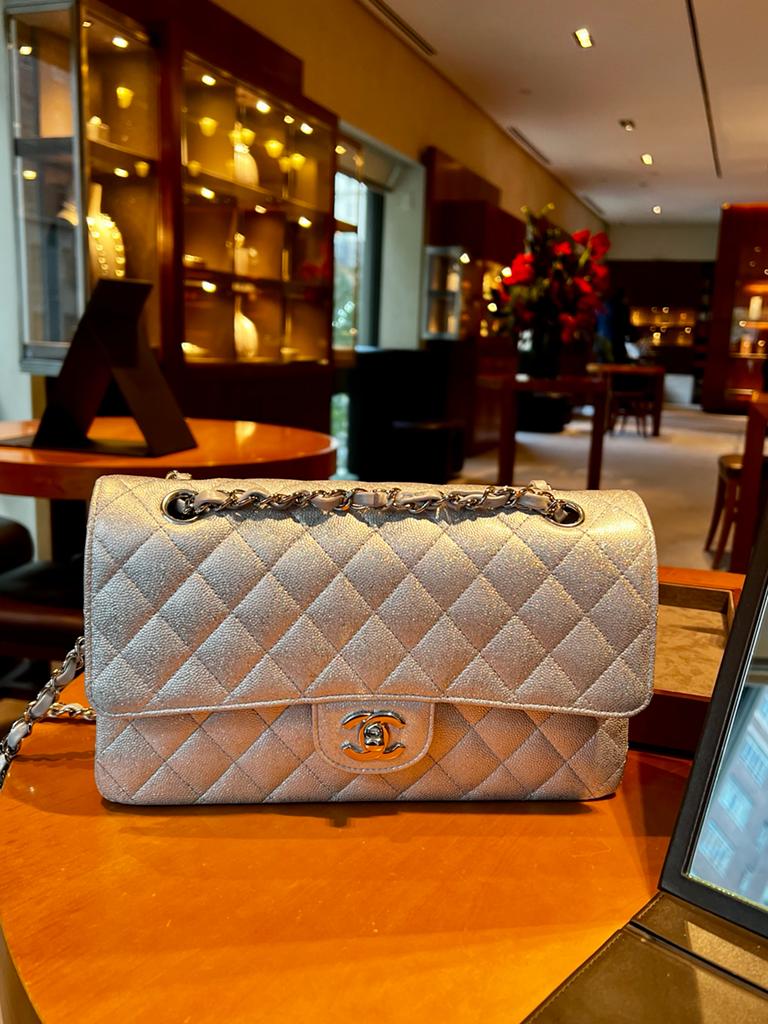 Welcome to the collection miss SSF (or Silver Special Flap). I need a prettier name, but this is all I can come up with as they are announcing to us to power down our phones. This is by far the most unique setting for a reveal story… well, actually, I take that back —I  revealed a special order Birkin on a Swiss Airlines flight a few years ago.
Happy holidays from NYC. Stay tuned to @pursebop for some exciting coverage over the next few days… in particular the videos I will share that bring this classic beauty to life.
As always-
Love, PurseBop
XO