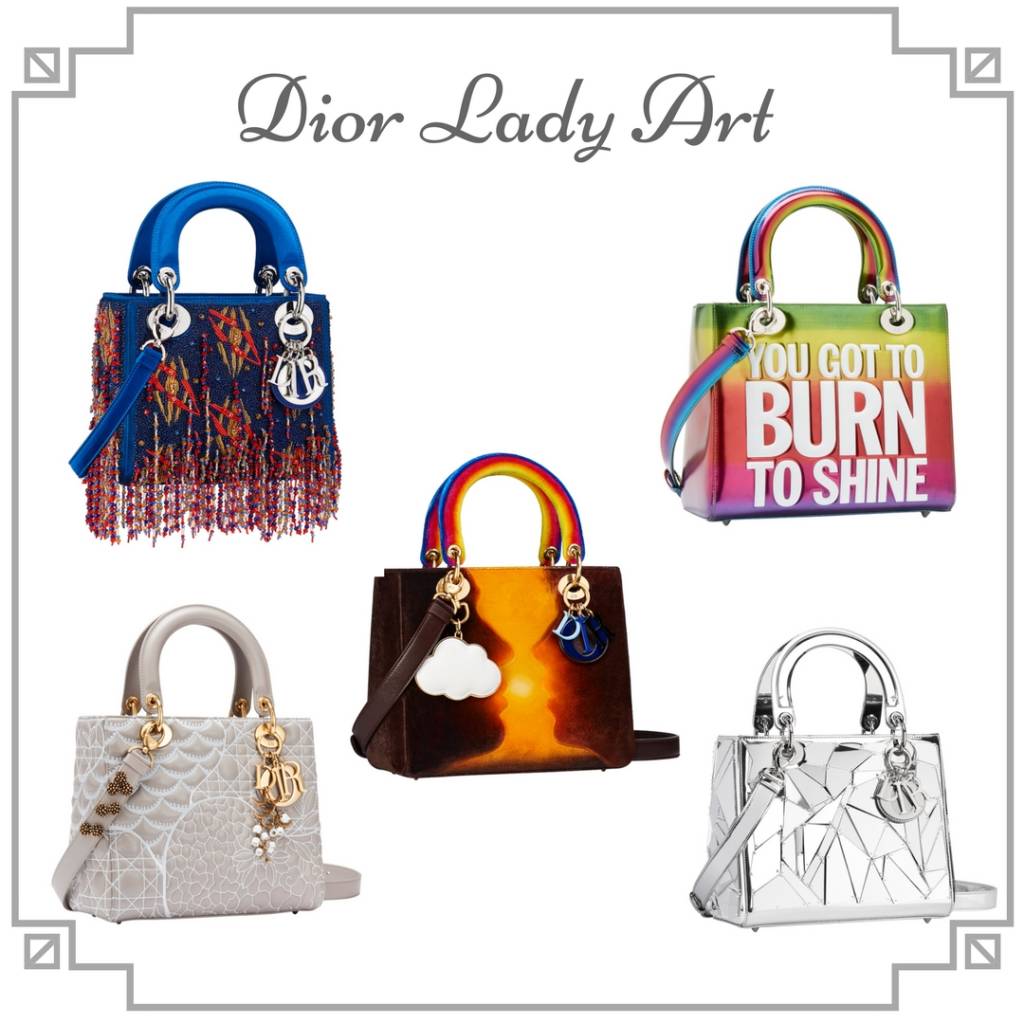 We're so excited to share some major news with all of our Dior (and fine art scene) fans out there…
Dior's Lady Dior bag is a true classic—we've even included the beauty on our list of 10 Staple Bags You Should Invest In. Created in 1995 and popularized when Princess Diana became enamored with it in 1996, the Lady Dior has remained a paradigm of high fashion ever since.
While the Lady Dior is a classic bag drawing on the French maison's history, it also embraces a thoroughly modern design that incorporates trendy features—carnage stitching, leather cushions, and charms. Building off of this innovation, Dior has undertaken an artistic re-envisioning of the classic bag, following the success of a similar campaign last year.
10 renowned artists with various cultural backgrounds from around the globe have been asked to reimagine the famous bag. Dior gave free reign to the innovators "to transpose their creative genius into Dior's leatherworking language." In these renderings, the Lady Dior has been transformed through artistic vision, but is still the bag we know and love.
The exclusive bags will be available very soon, so stay tuned. In the meantime, take a look at the vivid and imaginative designs below—we can't wait to hear which are your favorite!
Friedrich Kunath (German-Born; Los Angeles)
Namsa Leuba (Swiss-Guinean)
Jamilla Okubo (Kenyan-American)
Jack Pierson (United States)
Spencer Sweeney (New York)
David Wiseman (Los Angeles)