PurseBop is back with Part 3 of our Fall Trends investigation to help you stay on top of your game this season! What's been on the trend forecast so far?
This year designers seem to be experimenting with textures and embellishments. Velvet has probably been the most popular trend this year, and we've seen it incorporated into everything from bags, shoes, clothes, and even jewelry. The second trend we've seen popping up a lot are studded accessories. Studs are an easy way to add some flash and flair to your look, and they can be edgy, yet sophisticated.
Our third biggest trend of the season is bold patterns. Of course, we see patterns all year round, so this is nothing new. In the Fall though, patterns are bigger and more elaborate. Especially this year, we've seen a lot of geometric prints, funky and vintage prints that are 70s inspired, animal prints and animal decals, and floral prints that look like they're more suited for spring rather than Fall. Some of these styles are not for the faint-hearted. If you go for something bold and patterned this season, jump out of your comfort zone and treat it as a novelty piece…remember, it doesn't have to be practical!
Explore bold patterns  in each category below:
Bags

Crossbody Bags
Totes

Shoes

Booties
 Heels
Flats

Beauty
 Clothes

Dresses
Jackets
Bags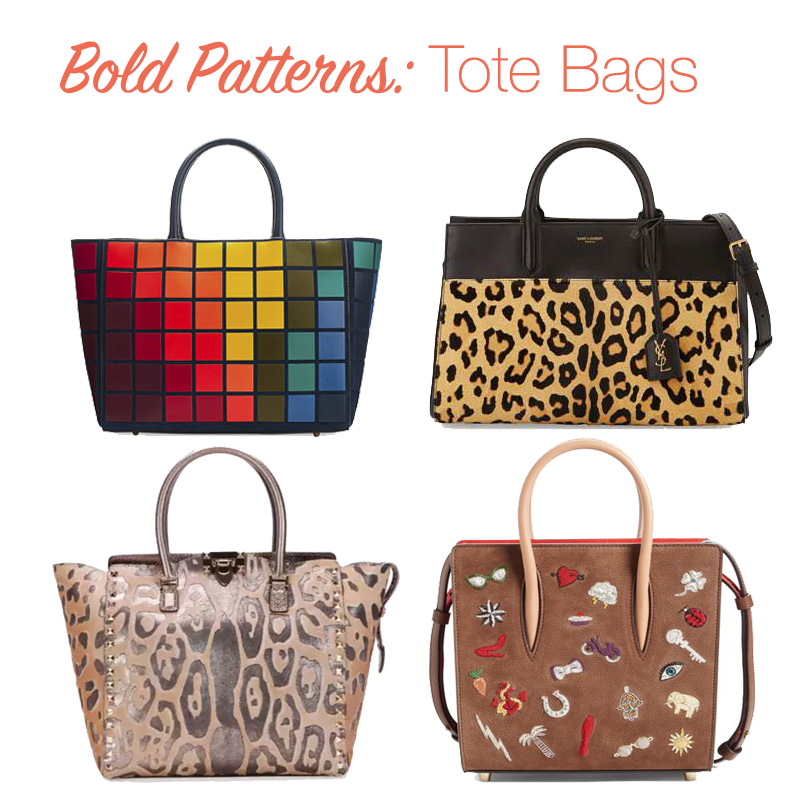 Shoes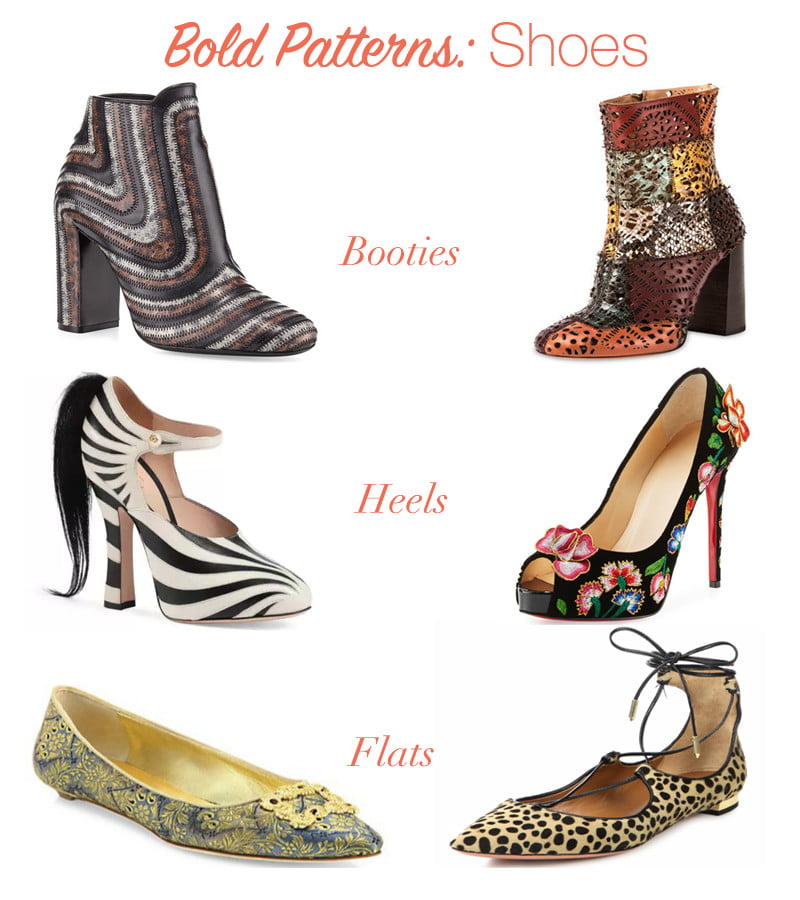 Beauty
Clothes