Louis Vuitton has served up some great bags as of late. Rapid recall of a few of our favorites: The Dora, The Garance, and The Petite Malle. PurseBop even speculates that the Louis Vuitton Capucines could reach classic status.
Today, we excitedly introduce a new LV bag with some promising potential: The Louis Vuitton City Steamer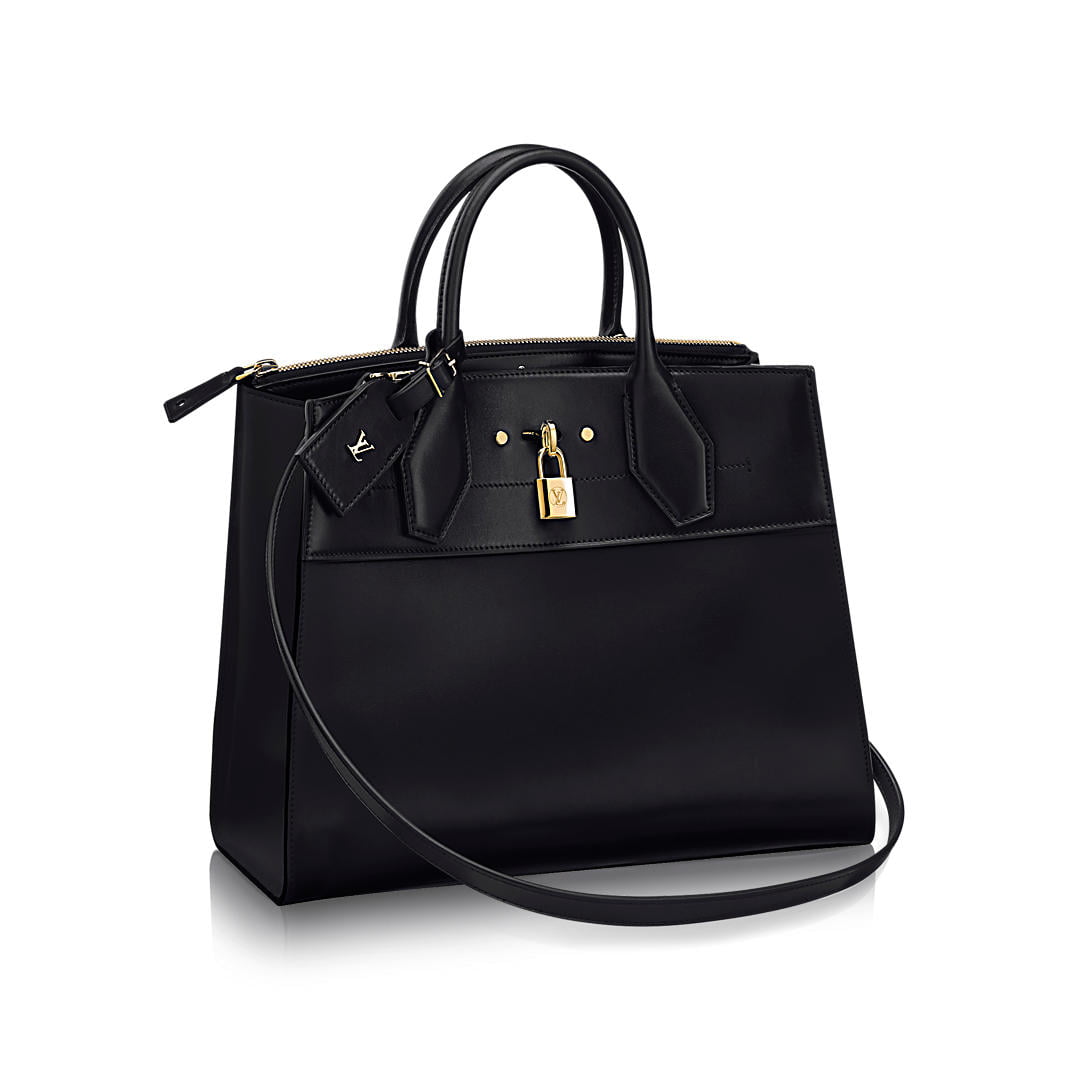 History and Specs
The Louis Vuitton City Steamer first appeared in the Cruise 2016 runway show and received lots of hype immediately after its debut. The City Steamer finally arrived in stores at the beginning of this month, and the buzz still hasn't stopped. What's all this talk about? The LV City Steamer just looks a little too familiar…some may say, very Birkin-esque. Before you can decide whether you're yay or nay on the Birkin similarities, let's take a closer look…
The City Steamer is a modernized version of LV's original steamer luggage bag. The bag is very structured and roomy, which make it very functional for carrying travel essentials and other business documents. Adding to the travel element of City Steamer, the bag features an engraved padlock in the center and an embossed luggage tag. Other functional features include a double zip enclosure and a detachable shoulder strap. The City Steamer comes in 3 different sizes, PM, MM, and GM.
Creative director, Nicolas Ghesquiere seemed to carefully design the City Steamer with a clear purpose in mind. Overall, the City Steamer is very sleek, minimalistic, and appropriately functional. The exterior details that are present don't detract from the bag's silhouette. The handles have the same attachments as the Dora bag and the gold padlock dangles elegantly from the middle. With various sizes and leather options, the LV City Steamer can hold its own in daytime or evening occasions.
Louis Vuitton City Steamer Prices
| | |
| --- | --- |
| Style | Price in USD |
| Louis Vuitton City Steamer PM | $3,550 |
| Louis Vuitton City Steamer MM | $4,100 |
| Louis Vuitton City Steamer GM | $4,400 |
| Louis Vuitton City Steamer Studded PM | $5,750 |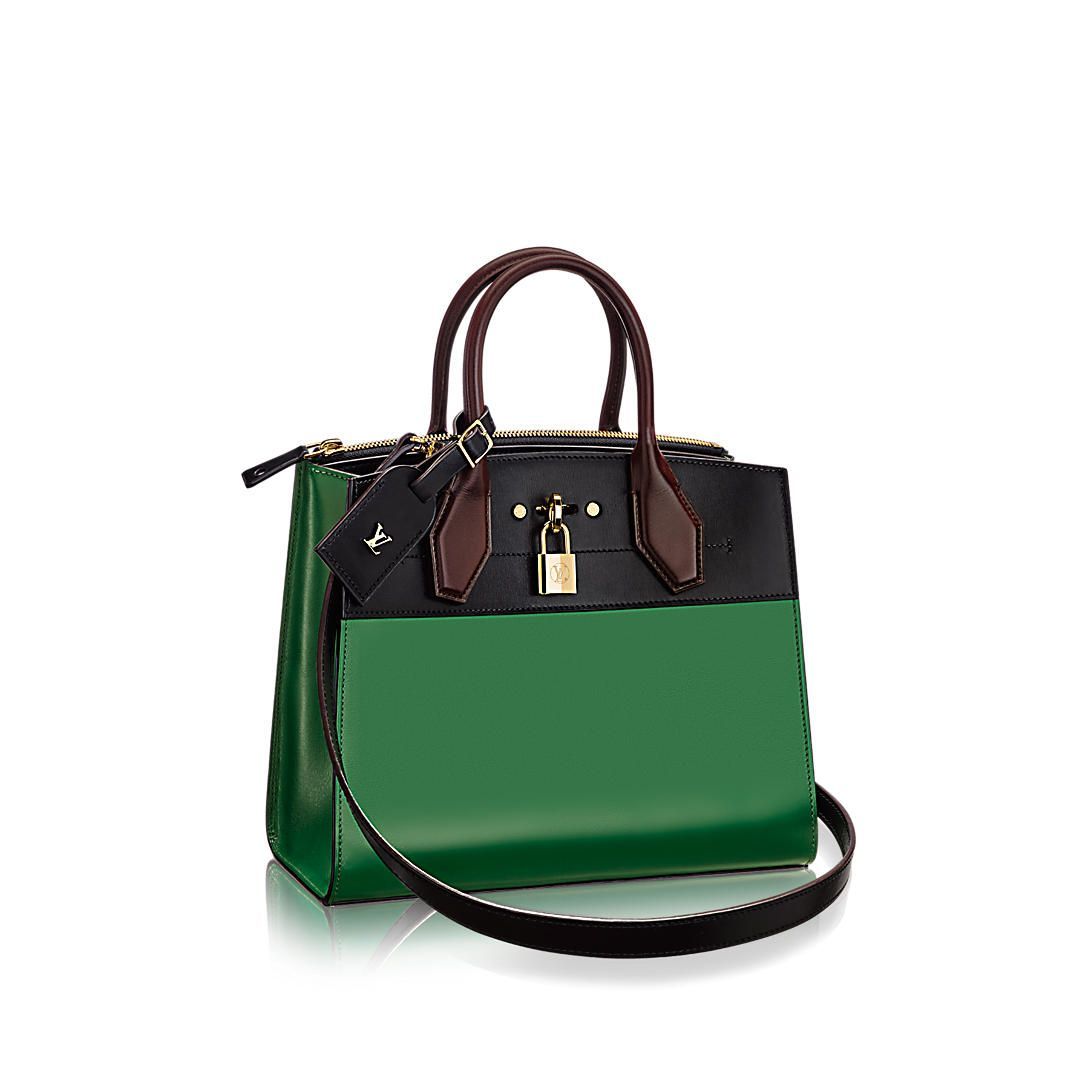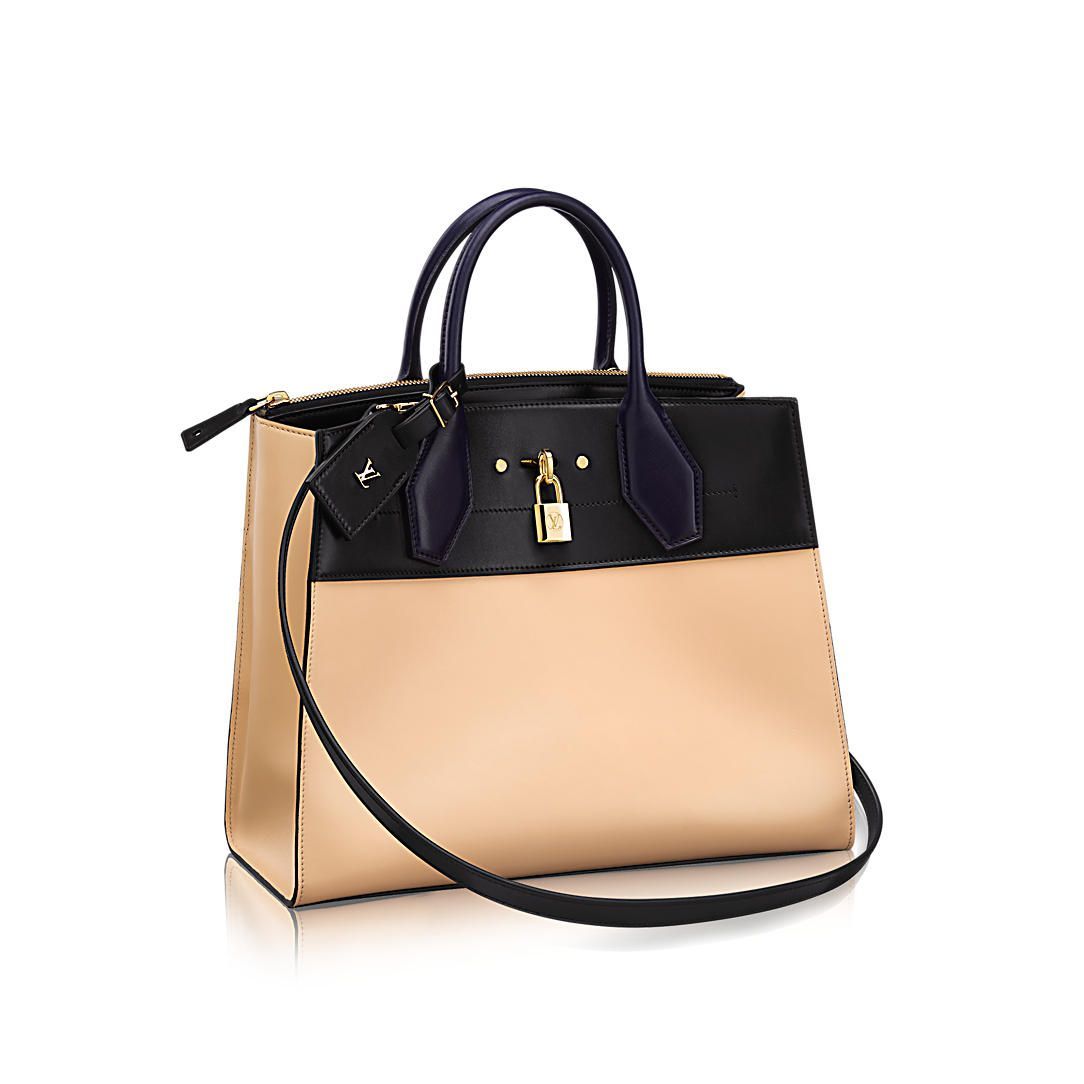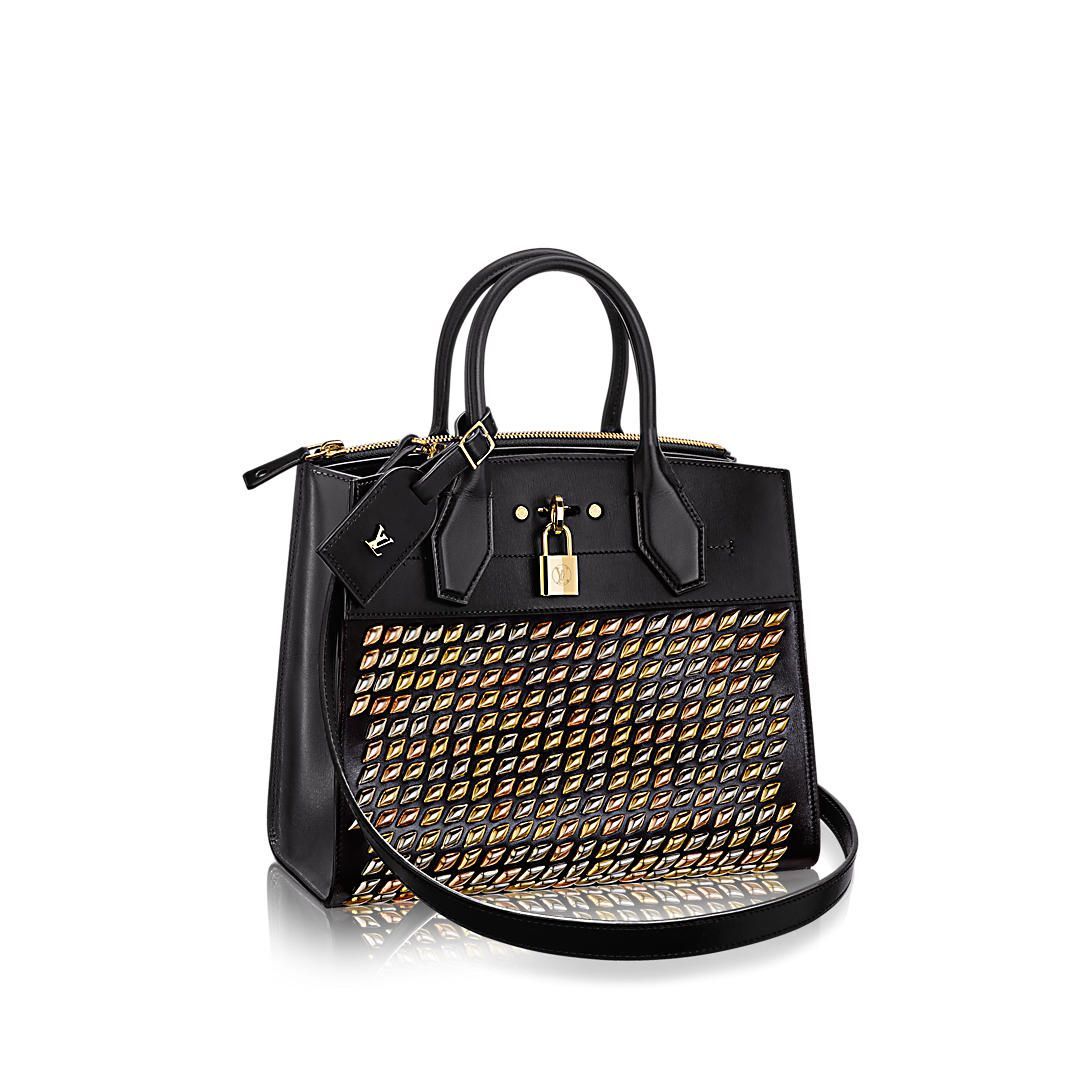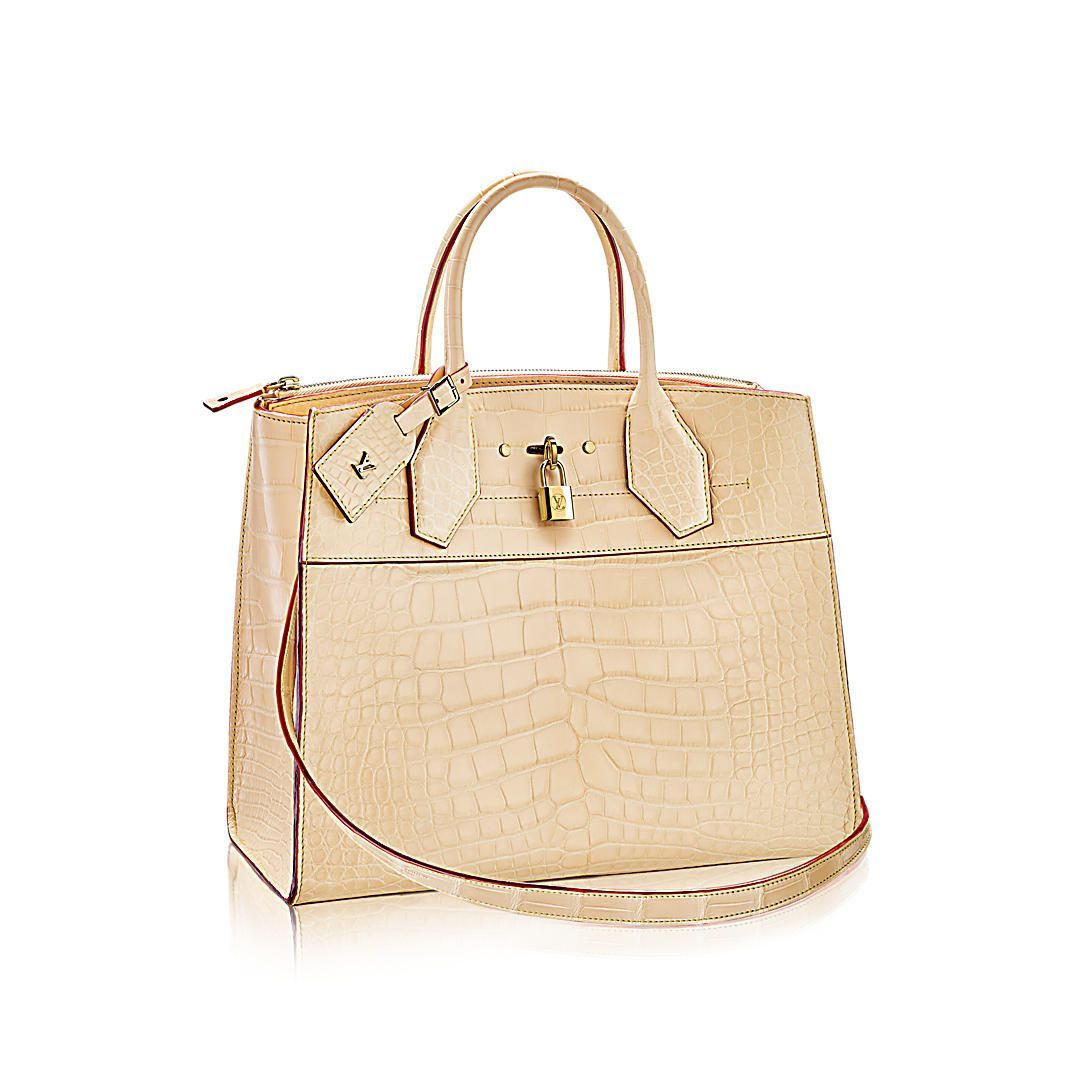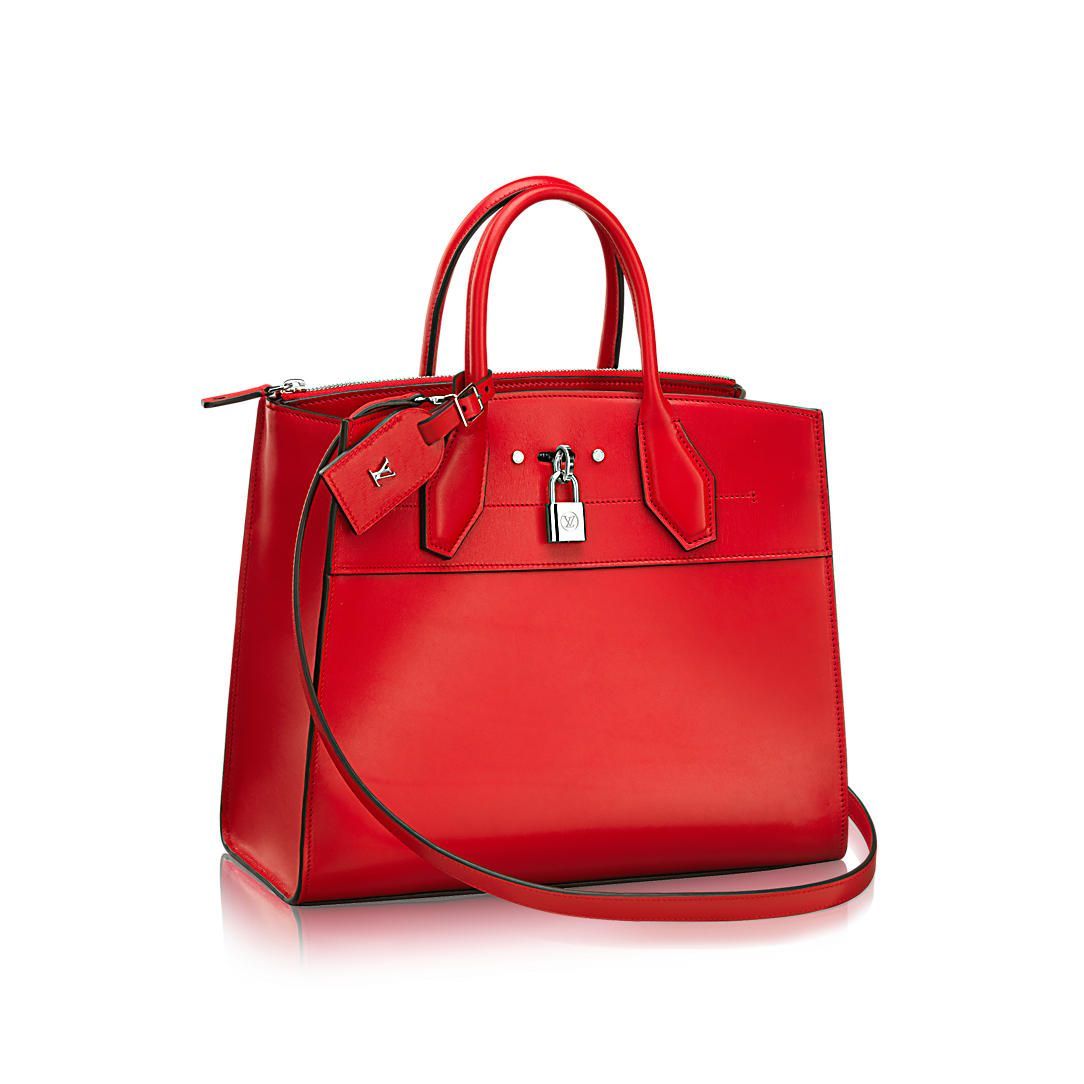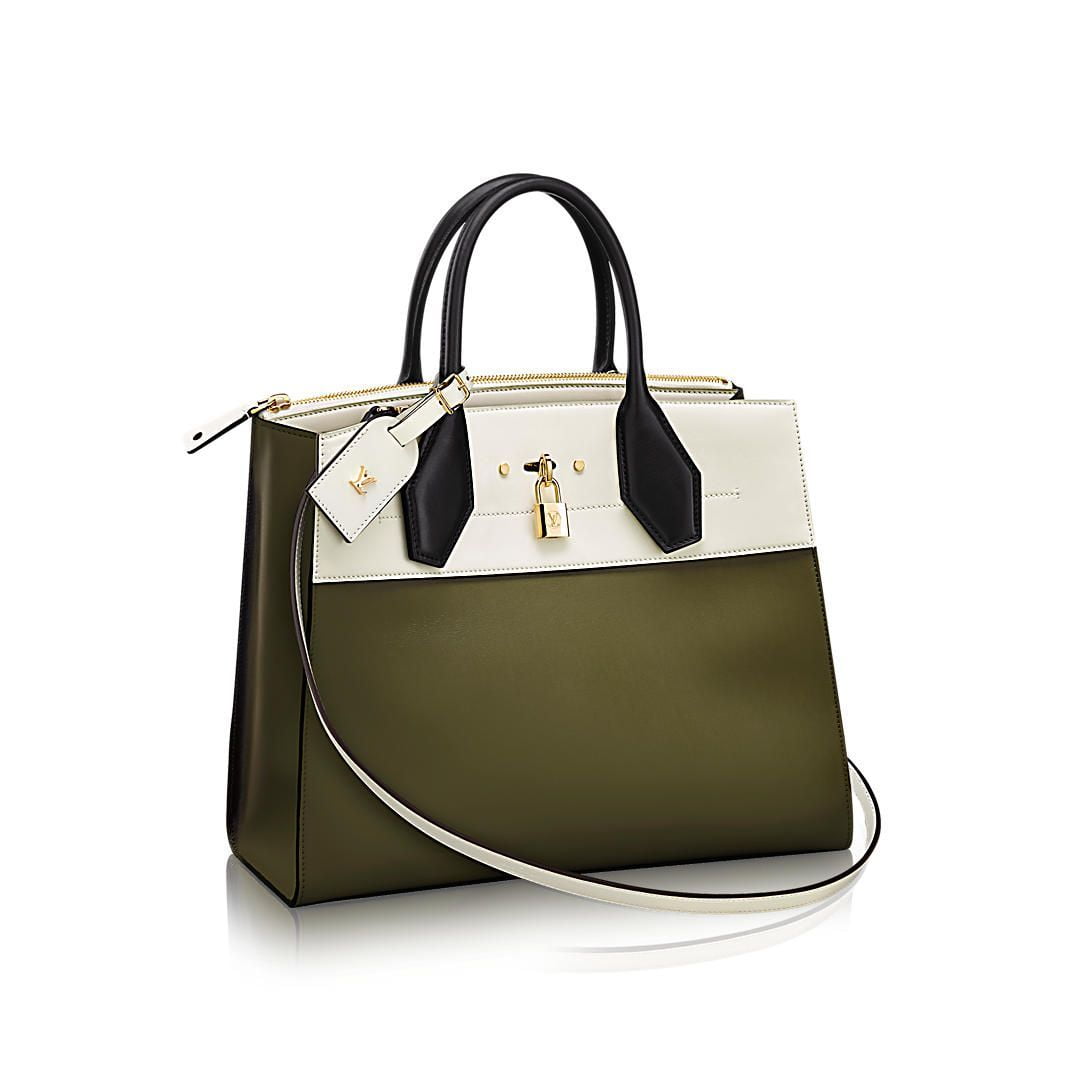 City Steamer vs. Birkin
From first glance, the City Steamer may scream "Birkin"especially if you focus on the gold padlock. However, as far as the silhouette itself, if the City Steamer does mimic the Birkin, it only does so innocuously. The bag's rectangular shape is fairly common as seen by the structured bag trend this year. It's hard to decide whether we should have a grievance with the gold padlock or not. Instead of asking "Does the City Steamer look too much like the Birkin?", a better question to ask is: "Is the City Steamer special enough for us?"
The verdict is up to you: LV City Steamer – YAY OR NAY?
Love PurseBop
XO