We are so excited and delighted to have fashionista @sapphiresandscotch share her ultimate holy grail bag story with us. Hermes dreams do come true, and this is one very special dream…
So far, with all of my Hermes experience, I have learned that patience and determination is key. It all began with my husbands persistence. We both always loved the idea of an exotic bag, and Himalayan leather has a beauty that simply can't be rivaled. Exotics go through such special craftsmanship, and the artisans creating them are truly talented.
After fantasizing about the idea for so long, we decided to make the dream a reality. Every time we visited our Hermes home store, my husband kept asking and asking our SA about the status of my "dream bag". I always told him, "Honey, it's lovely you ask, but really – I feel like it's impossible! – Our purchase history is so young and not anywhere near what it should be to be offered such a rare bag." My husband listened to my worries and he understood. However, his philosophy was much different than mine. He kept reassuring me, "It doesn't hurt to ask, right?!"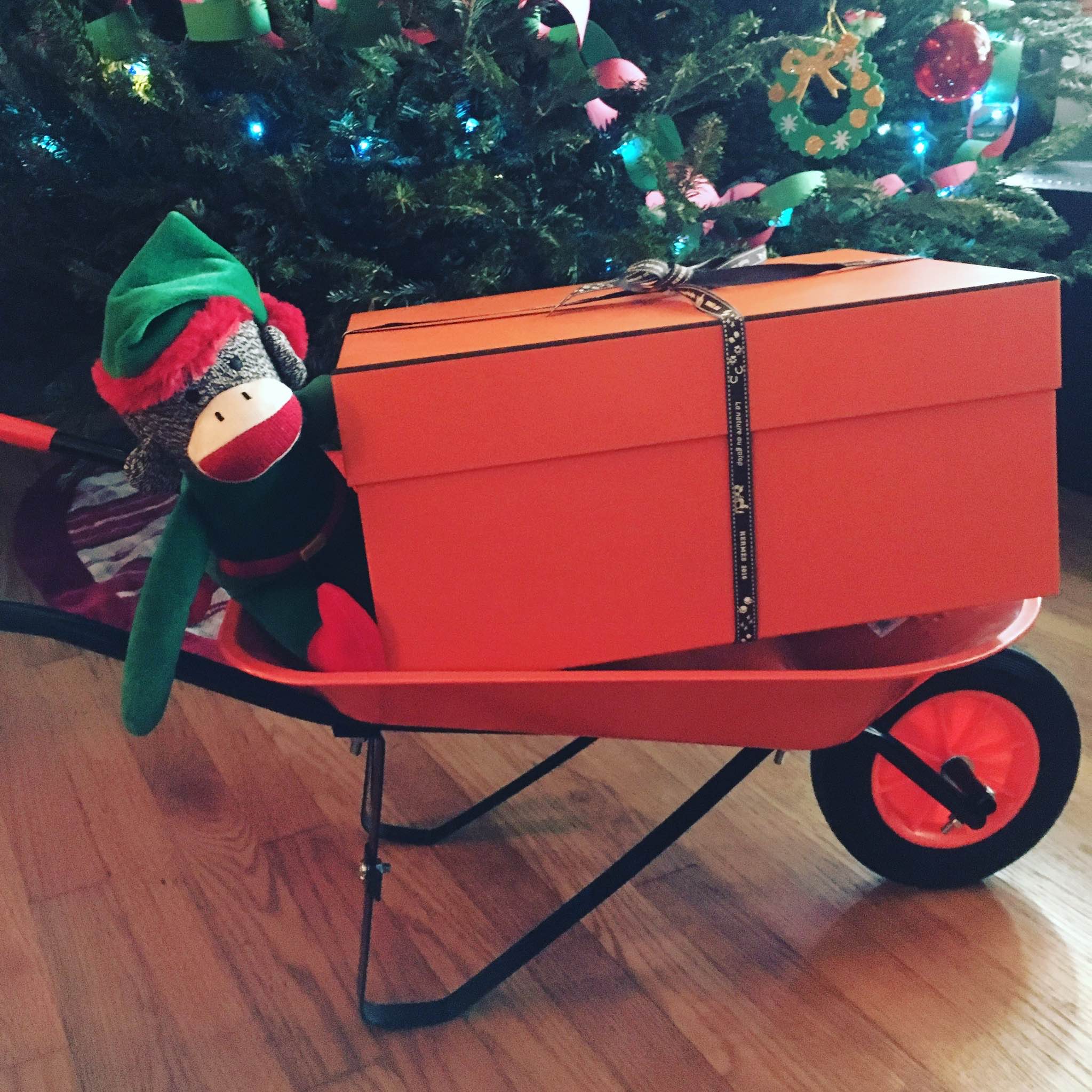 Luckily, my sales associate is such a delight and has been with Hermes for many years, and they both get along famously. He loves that my husband is so into the Hermes games and crossing things off the wish list.  One day in September, my sales associate contacted my husband and said our store would take delivery of a Himalayan in 60 days or so and if we would like to stop in and see it. Obviously, we said yes! We waited for what seemed like an eternity and at the very end of October, he announced that the bag had arrived!!! With both children in tow, we visited my store on Halloween and found a quiet corner to unbox my beauty. The store was empty and no other sales associates  were even aware that this treasure was secretly stashed away for us.  He unwrapped her for me… she was store fresh with shrink-wrap still on and everything! Of course, I video taped and documented the process for posterity. I was completely rendered speechless.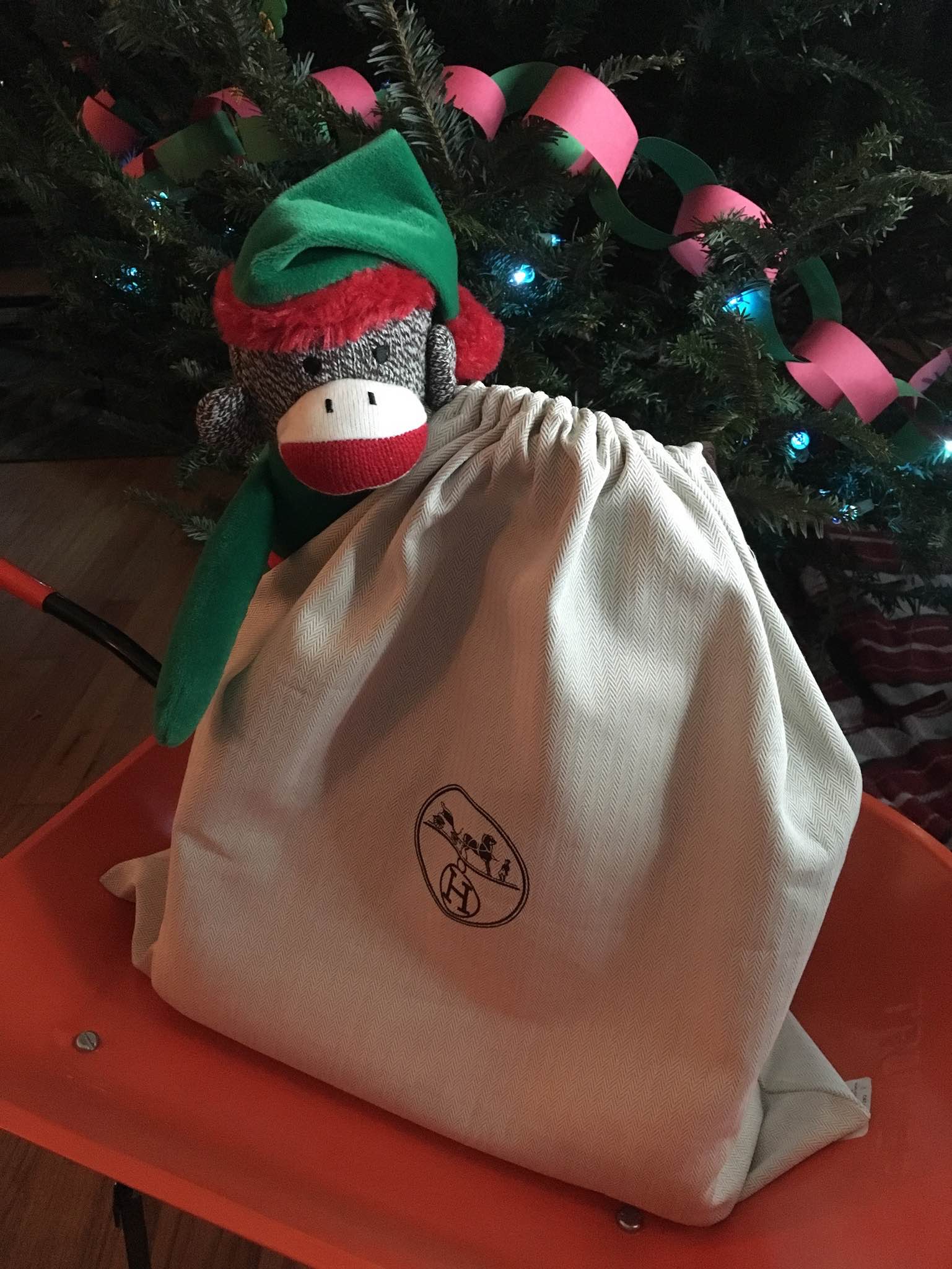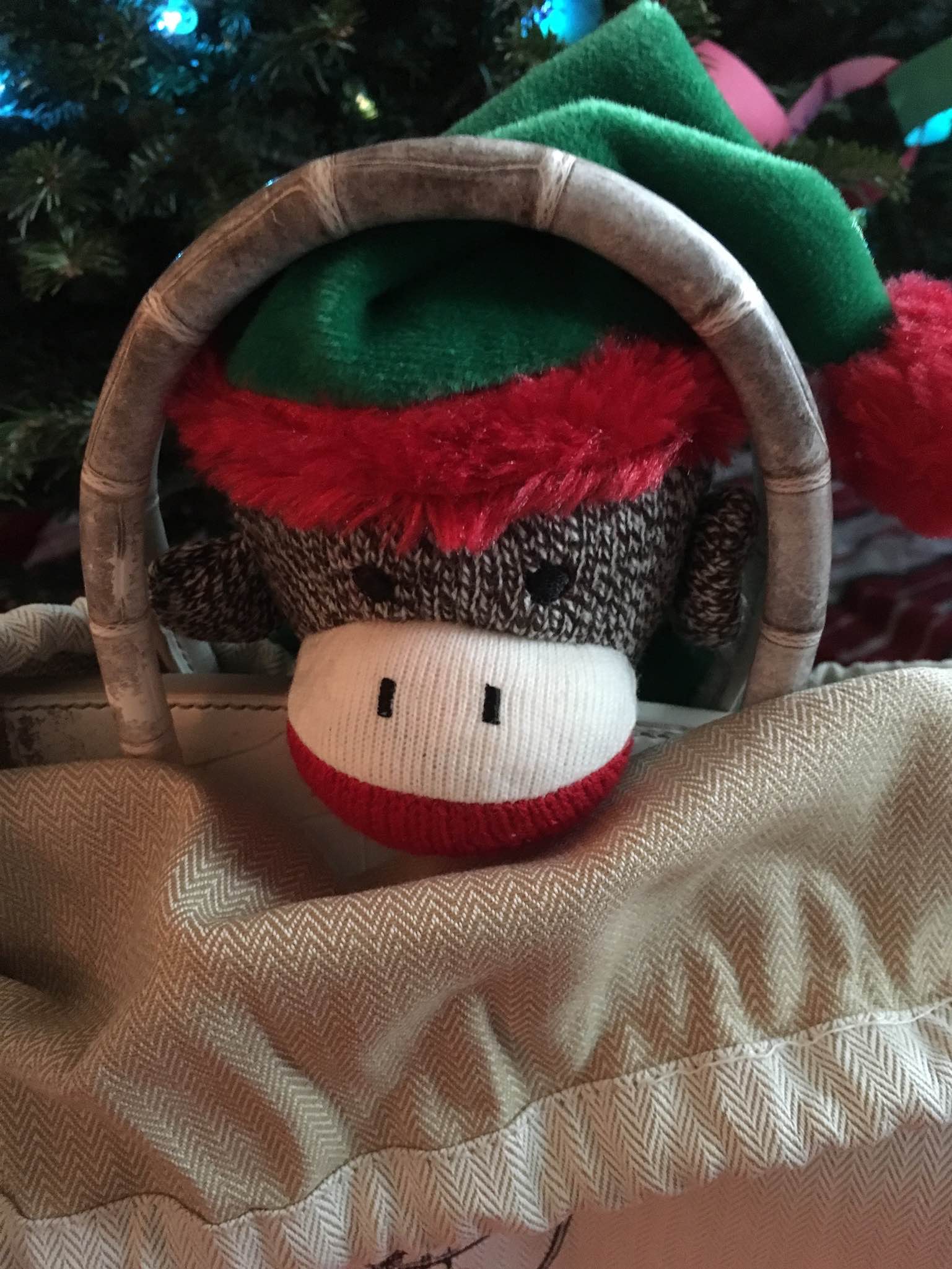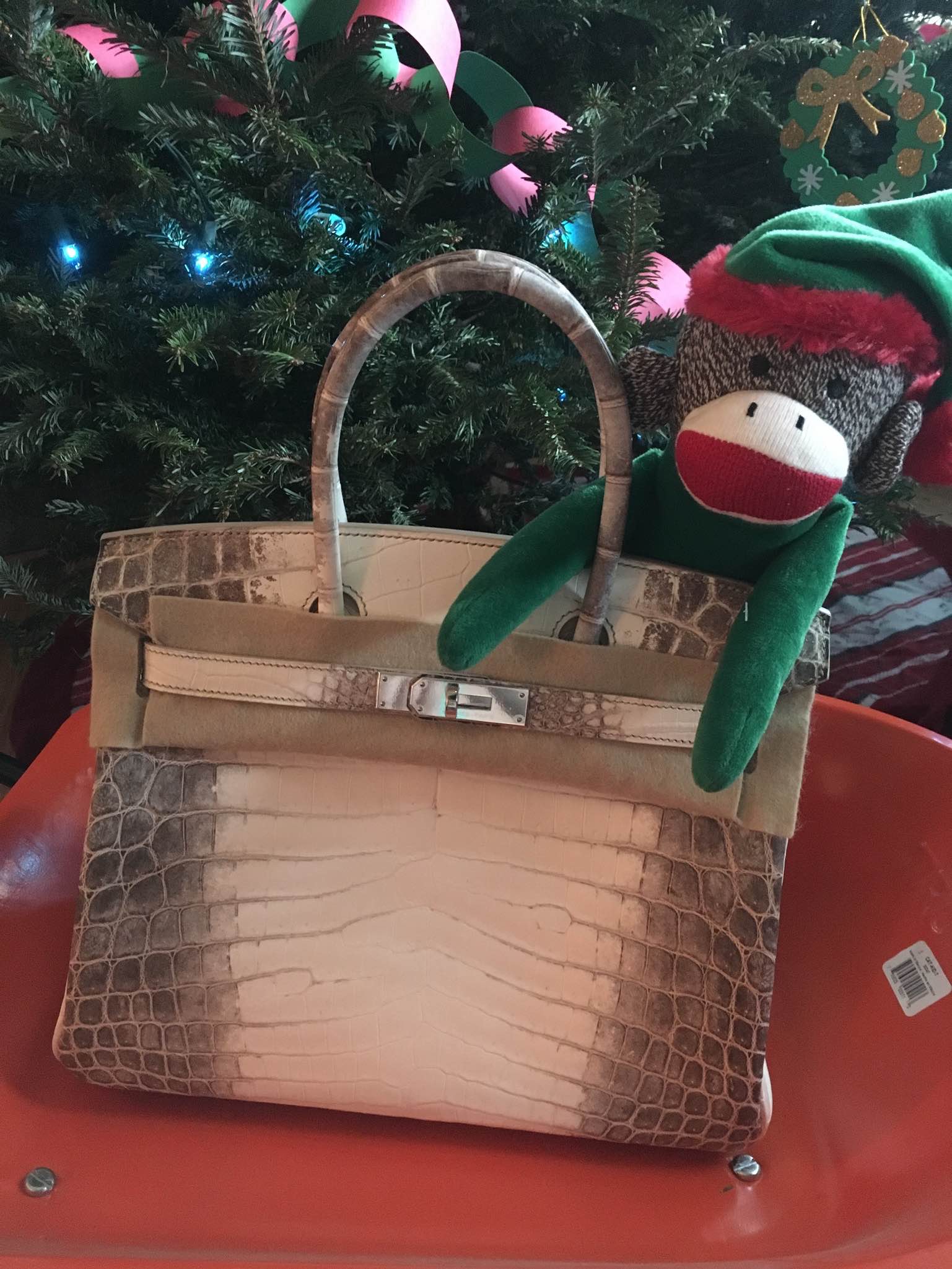 She was absolutely perfect and hubs was obsessed with the color and scale pattern. Home she went with us! As a special treat, I decided to keep her hidden and stashed away until Christmas so I could relive the joy again. Here is the newest member of my "family" – Her Highness Himalaya B30! Enjoy a few close up shots below…