Though everyone loves a good statement bag, sometimes a chic and minimalistic tote is just as likely to turn heads! When LV debuted their new Popincourt bag, we were pleasantly surprised by the fresh, new twist on the classic monogram look.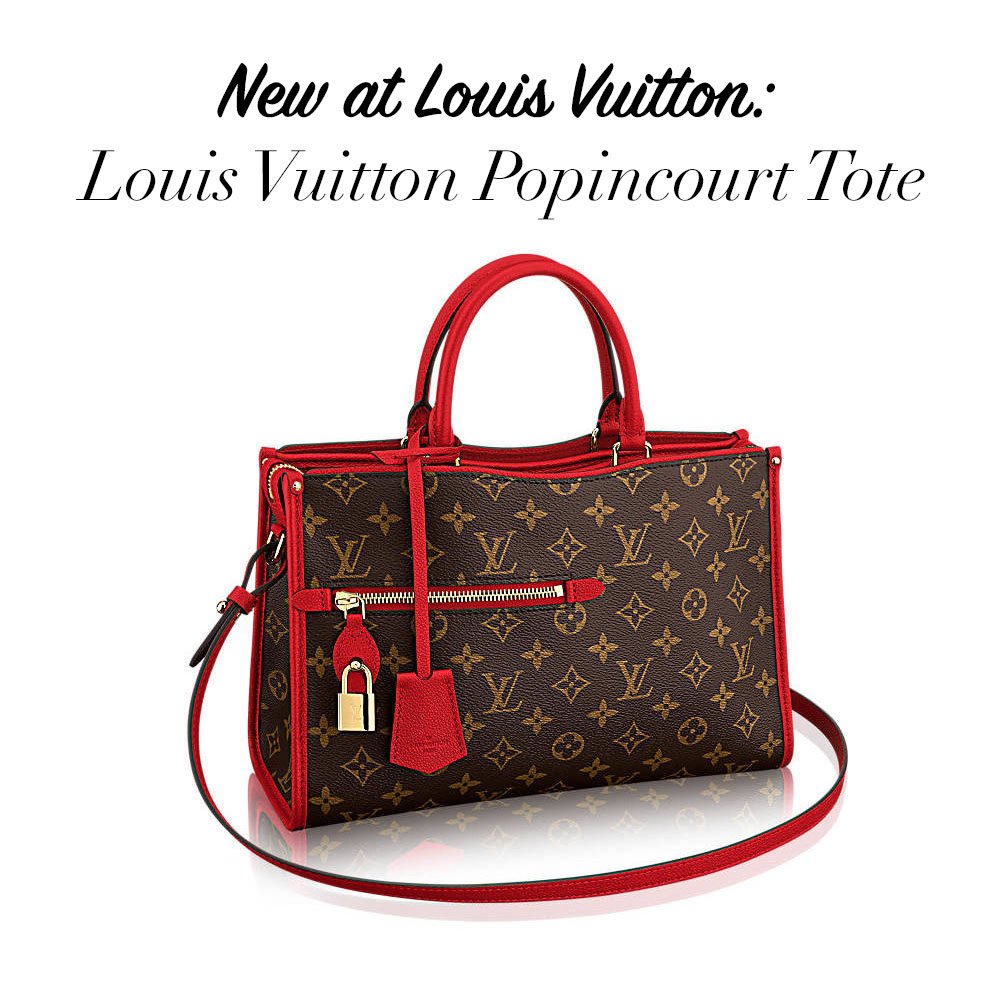 History
Like many luxury brands, Louis Vuitton tends to name their products after famous people and icons. Some say the name "Popincourt" was adopted from the loverly street made famous by the film My Fair Lady, starring Audrey Hepburn in the ultimate makeover movie. On the other hand, there is a market in Paris on Rue Popincourt that is another possible inspiration.
Originally, the Popincourt was introduced in 2005 as the Popincourt Haut, a large shoulder bag, and the Popincourt, a small, long bag with top handles. The bags were discontinued in 2010 and have been missed ever since.
The new features on the latest Popincourt tote truly mark the evolution of Louis Vuitton's ideas over the last seven years. With this new bag, we can definitely see how Louis Vuitton is trying to appeal to a new demographic.
Features
One of the most eye-catching and interesting aspects of the bag is the colorful trim featured along the zippers, the strap and inside the bag. With a variety of enticing options, the colors do not overlap between sizes. Below you can see how the different colors transform the chic tote!
This model comes in two different sizes: PM (12.6" x 8.3" x 5.1") and MM (14.1" x 10" x 5.7").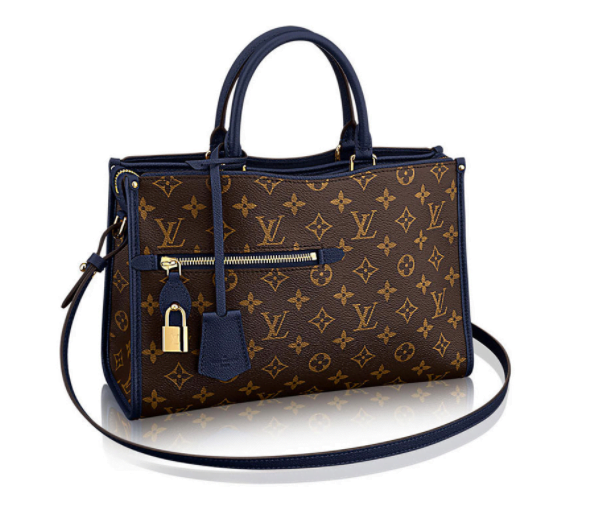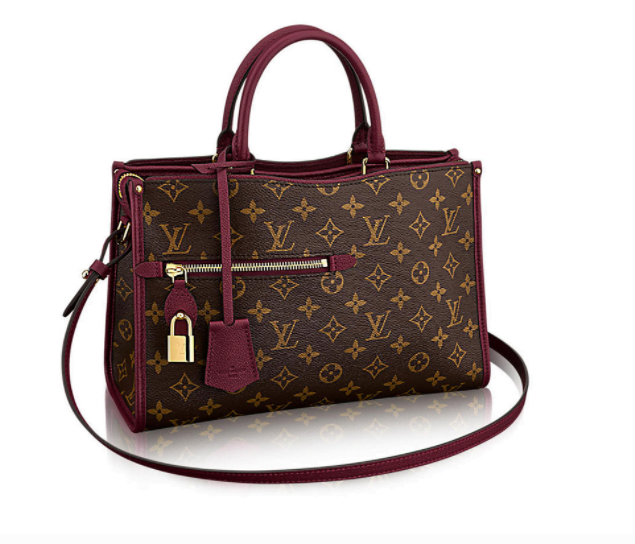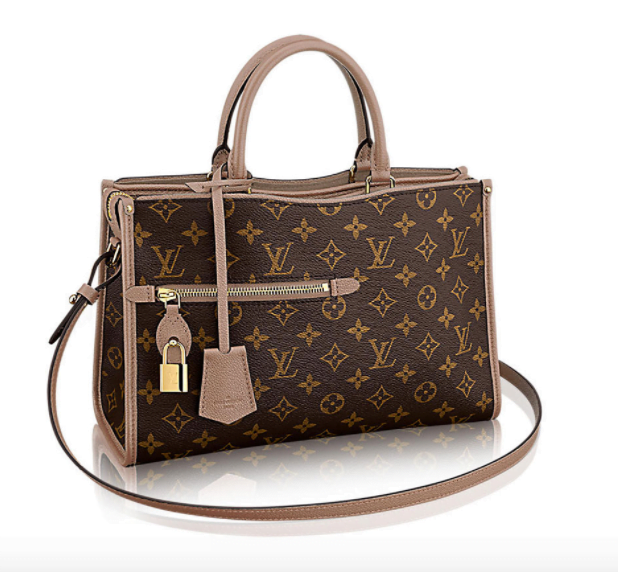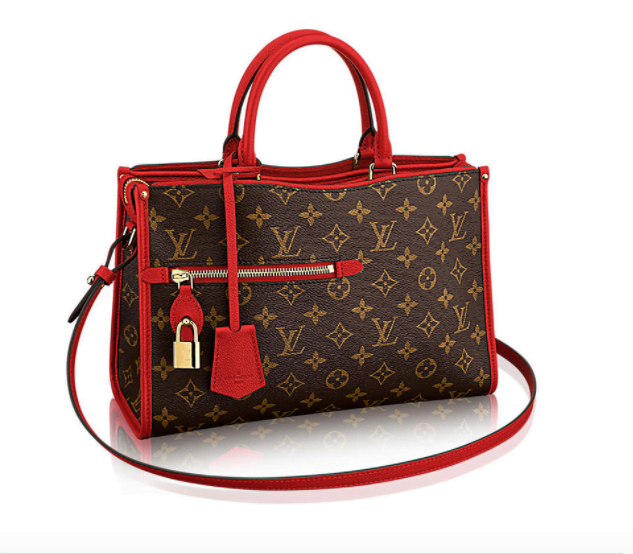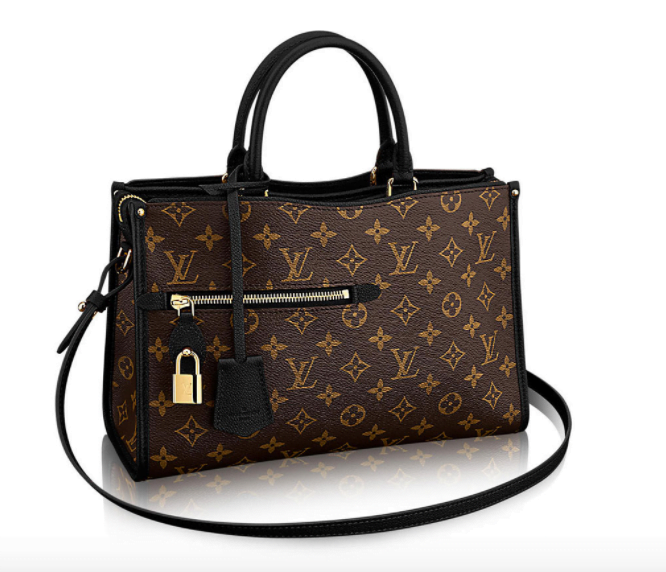 In addition, the bag also contains two outside pockets, two inside smartphone pockets, and a removable, adjustable strap with collar studs. On the front of the bag, a nice added detail is the off-center zippered pocket with a padlock.
| | |
| --- | --- |
| Size | Price in USD |
| Louis Vuitton Popincourt PM | $2,370 |
| Louis Vuitton Popincourt MM | $2,640 |
Let's talk a bit about the functionality of the bag! Shaped like a briefcase, the bag feels well-suited as a day-to-day or work bag. The PM and the MM are actually quite similar in size; the PM is only 1.5 inches smaller in width and height.
PM:  Travel bag with great interior pockets for phone and passport and a padlocked exterior pocket for emergency money or other valuables. It could also simply serve as an everyday bag— something you grab on your way to meet a friend or run some errands. 
MM: Large enough for a laptop, the bag's many pockets offer great storage capacity and convenience.