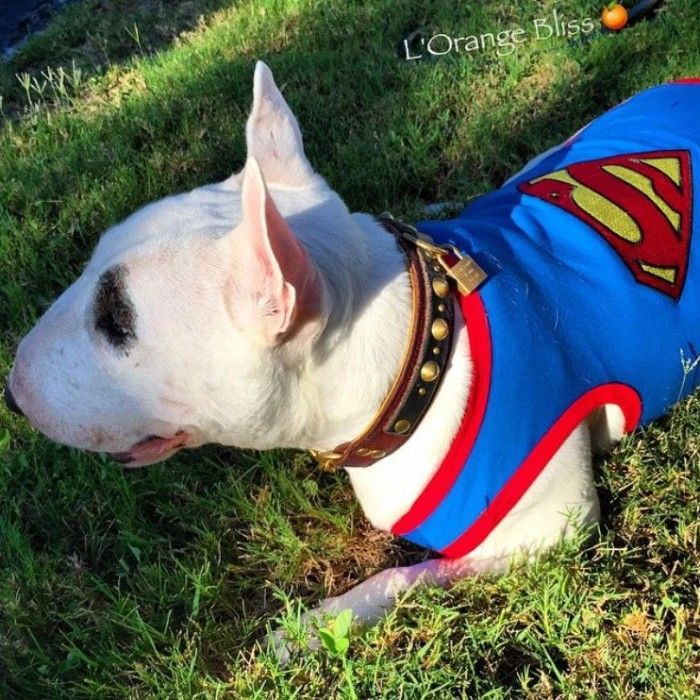 @LeOrangeBliss is a dear member of our #PurseBopPicks family and one of our pioneeering BopTalk Celebrities. She's been one of our leading Hermes authority, and taken us through her journey of falling in love with Hermes and even given us advice about the  Hermes special order process on BopTalk. Aside from her support and wisdom, we have also fallen in love with her adorable bull terrier Kokomo! Recently, Kokomo has been going through health struggles, but we continue to follow his progress through instagram as he recovers and fights on.
To show our love for our hero Kokomo, this weeks round of #PurseBopPicks was pet themed. The @PurseBopPicks family hashtagged their pet and bag pictures to #WeLoveKokomo. Cute little furry faces flooded our IG page filling it with pet love, and most importantly love for @LeOrangeBliss and Kokomo.
@LeOrangeBliss shares the amazing story of Kokomo:
Our dear Kokomo was rescued by us last November 2013.  He was originally found as a stray, emaciated, dirty, covered in insect bites and hives, with cuts and scars on his face… Who knows how he got there, or how long he had been there.  He was also found to be deaf, likely at birth, as is common for white English bull terriers.  He was bounced around from foster to foster home, with no adopter in sight, for over a year.  I think a lot of people are intimidated to take on a dog with a disability.  We were originally just going to transport him, but that eventually turned into a trial foster period.  We were also hesitant to take on a deaf dog, especially with 2 other dogs in the house, one who was quite dominant and not very dog friendly.  But the minute he laid eyes on my husband, they bonded instantaneously, and I knew he would be forever ours.  Since we've had him, he has been nothing but a blessing.  He manages incredibly with his deafness, you wouldn't even know it!  He also bonded immediately with our other English bull terrier, Kaya – they were like mother/son and never ever fought.  We need not have worried that she would attack him.  Unfortunately, she passed away on January 2015.  Kokomo was a tremendous source of strength and comfort to us during that difficult time of grieving.

The diagnosis of bone cancer on his right front leg came as a shock and huge blow… Kaya had just passed away 4 months ago, we were not ready to deal with another pet devastation.  After the shock wore away, we were ready to fight this disease, as much as Kokomo is willing to.  He deserves the best, and more.

Sometimes life hands you unbearable pain, but you won't know how strong you are until you're faced with the most trying circumstances.  Together, we will do everything in our power to give him a chance on life… When we look into his eyes, we know he is not ready to die.  We marvel at his strength and resilience.  In the meantime, we cherish every moment shared with our warrior… The pure joy in the simple quiet moments, the unconditional love that only a pet can ever give.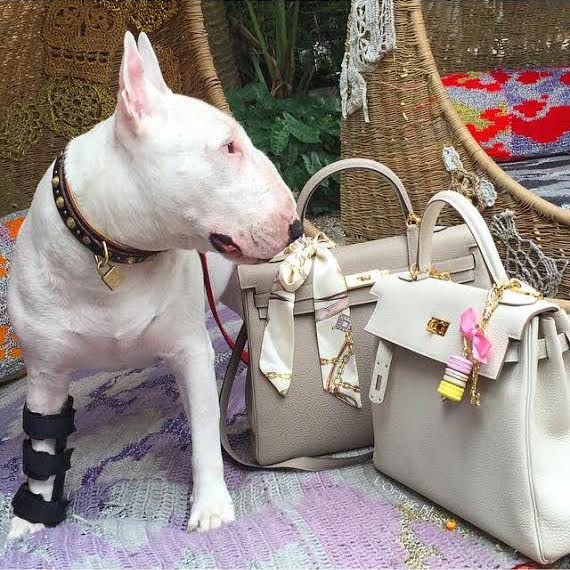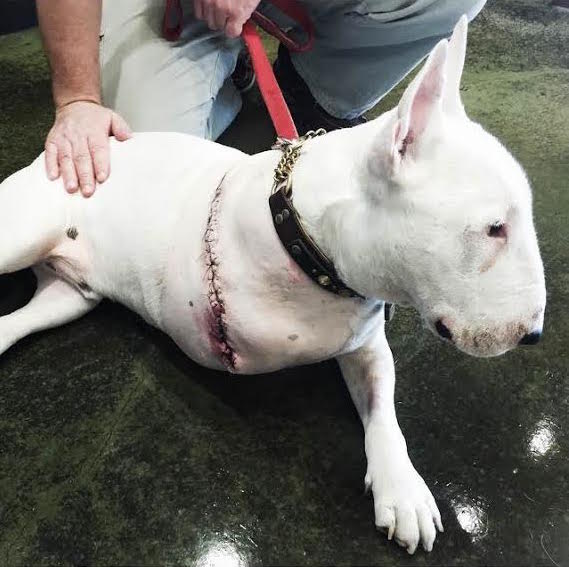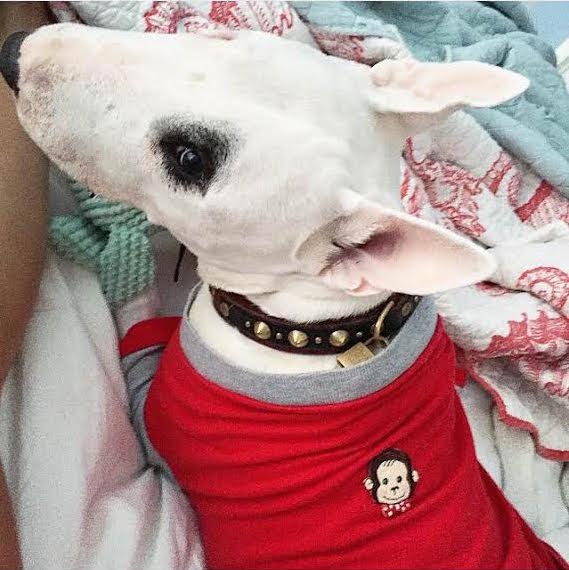 I also want to say something about his personality… He is goofy, funny, very clumsy… A bull in a china shop!  He can be very stubborn and will test your limits! He has a poker face 90% of the time, he hardly smiles, but you can read his mood in his eyes… And he is very very sweet and loves to cuddle.  He loves to lay in the sun, he loves boat and car rides, and he loves to go on walks.
After Kokomo's amazingly cute pictures, I proudly introduce this weeks  #PurseBopPicks finalists and their furry friends….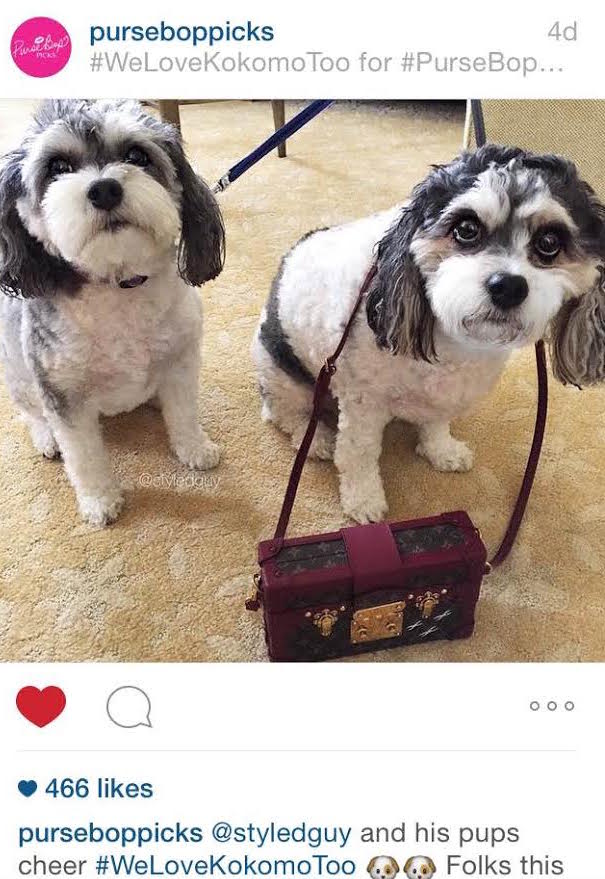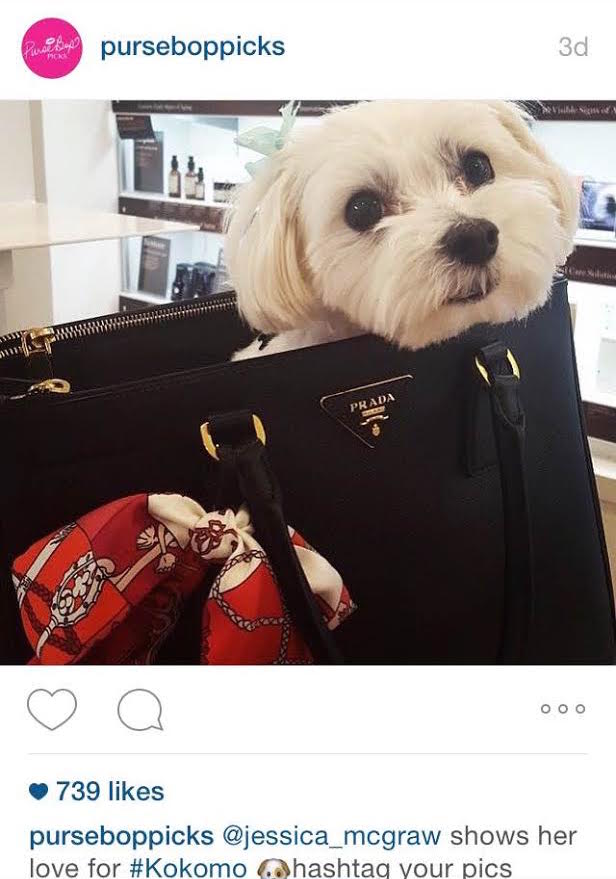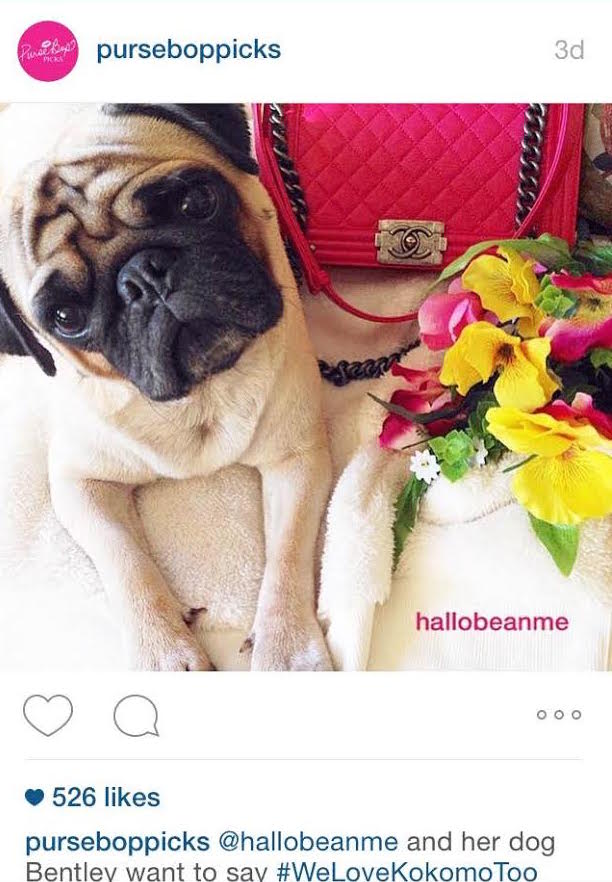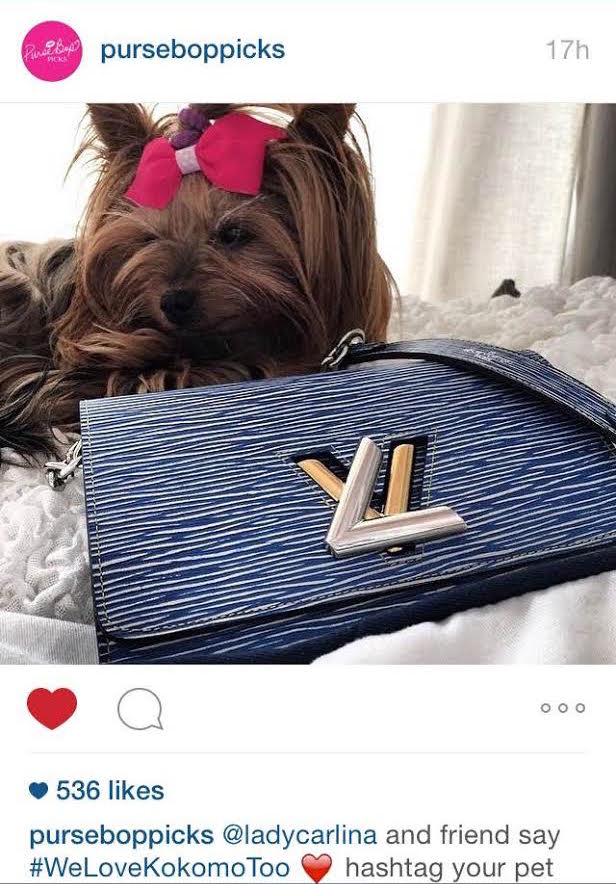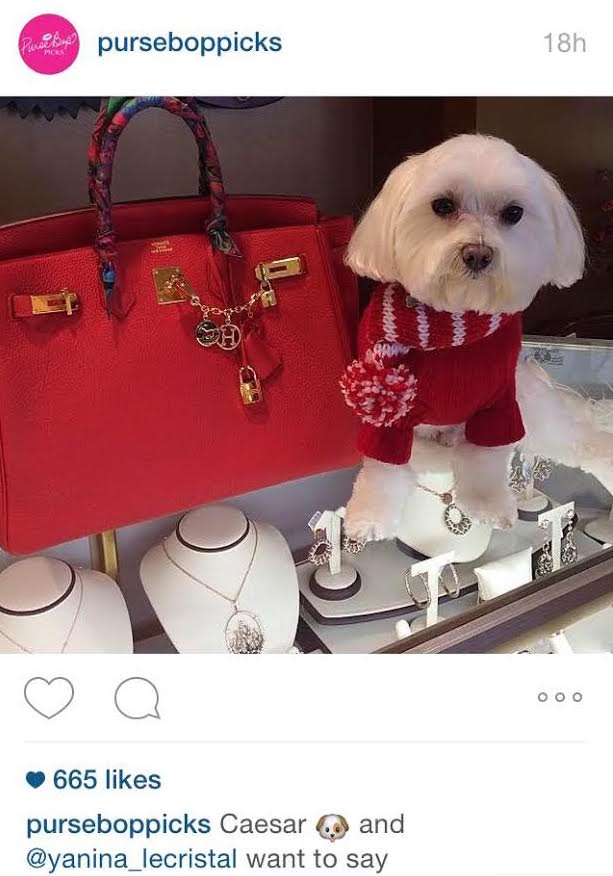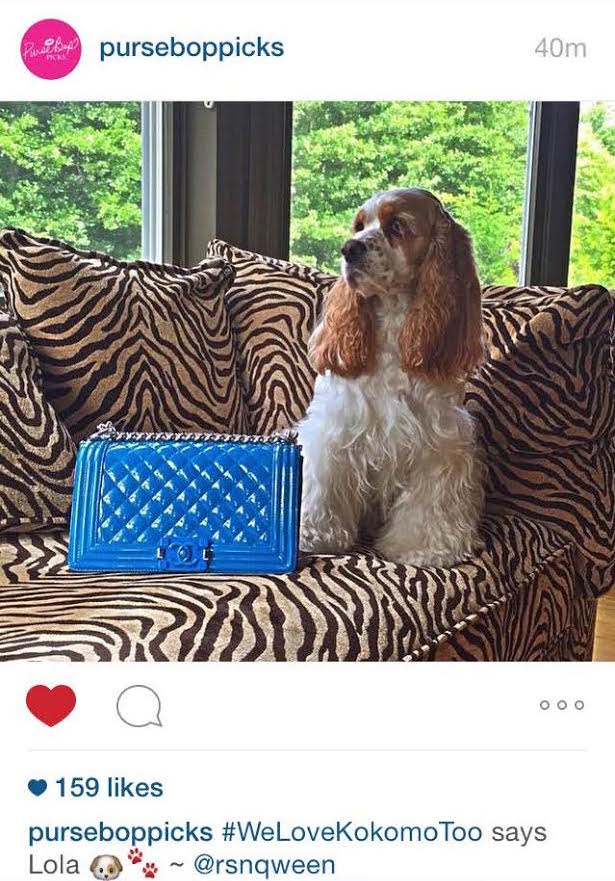 Voting this week will be tough considering the many cute faces we have to choose between! Please vote below for your favorite, most creative shots.
Winner will be determined by Sunday at 5pm, and votes can be submitted every hour. Don't forget to return here on Sunday to see our adorable winner!
Good Luck to all our fabulous finalists…
Love PurseBop
XO