It is with great irony that my first ever Hermes bag was a Constance Mini (18 cm) in the beautiful and coveted Bleu Electrique in epsom leather with PHW… little did I know at that time that acquiring another Constance bag would be nothing short of an impossible feat!
I was a Hermes "newbie" and the myriad complicated, ever-changing Hermes "rules" were little known to me at the time. I had just purchased a few gator CDC bracelets and a few other small leather goods a few months before from Hermes Madison St. After staying in touch with my SA and purchasing a few more small items via phone order, I finally had the courage to ask to be "put on the list" for a Hermes bag – more specifically, the Birkin – arguably their most popular and well-known bag style. I was not expecting to be offered any bag during this phone call, so imagine my surprise when she asked me if I wanted a Constance bag now! Believe it or not, I had no idea even what a Constance was or looked like… I had her describe the bag in detail to me since she could not take photos and send them to me, which were the rules at the time. My SA told me to look it up on the internet and the my research (Read: Hermes 101 – The Hermes Constance Bag).
The first Constance she offered me was the larger size 24 cm, in Havane swift (dark brown) with Rouge H (dark red) enamel hardware… I dutifully took note and told her I would call her back after I did some more homework. Google images showed me a beautiful squarish shoulder bag, but in colors that were not "me"… I loved the style, but the dark subdued tones left much to be desired for my personal style. After consulting my closest "Hermes experts", I called my SA back and sadly decided to pass on this bag. During the conversation, I offhandedly told her that I did love the style but would prefer it in a bright color, "like Bleu Electrique" (one of my favorites at that time)…. there was a pause on the phone, and then she said "We do have a Bleu Electrique constance in the smaller size with PHW, but it belongs to another SA to offer her clients. Do you want it? I can see if she would be willing to switch with the one I have."
You should have seen my face on the other end of the phone, was this real?! Here I was just voicing out loud my desire, and the universe answered! Needless to say, the other SA agreed to the switch, and the bag was mine. I waited anxiously for the bag to be shipped to me (this was at least 5 years ago when stores were still allowed to ship leather bags!), and when I opened that box, Miss Constance did not disappoint. I was completely enamored and hoped to get another one.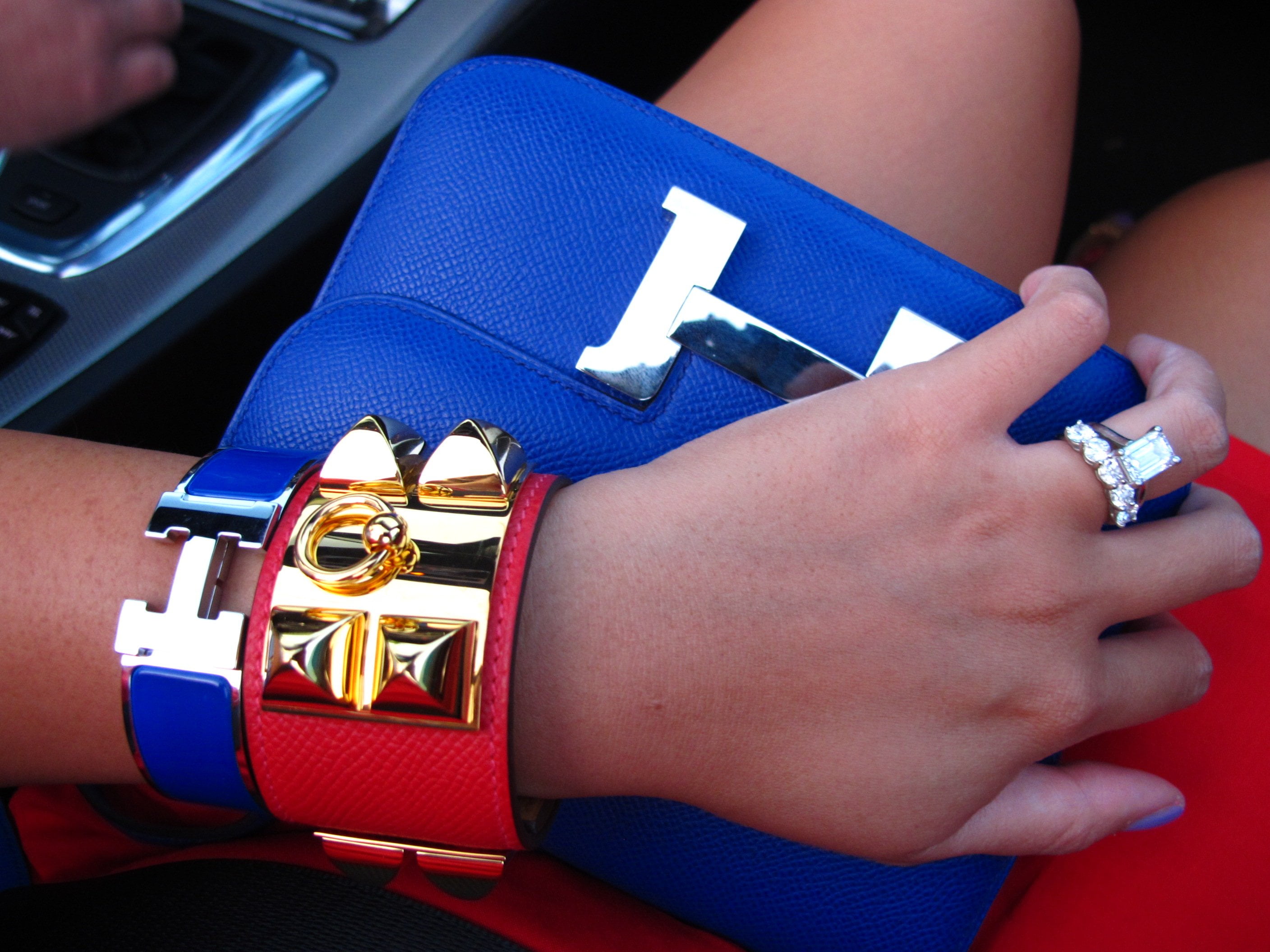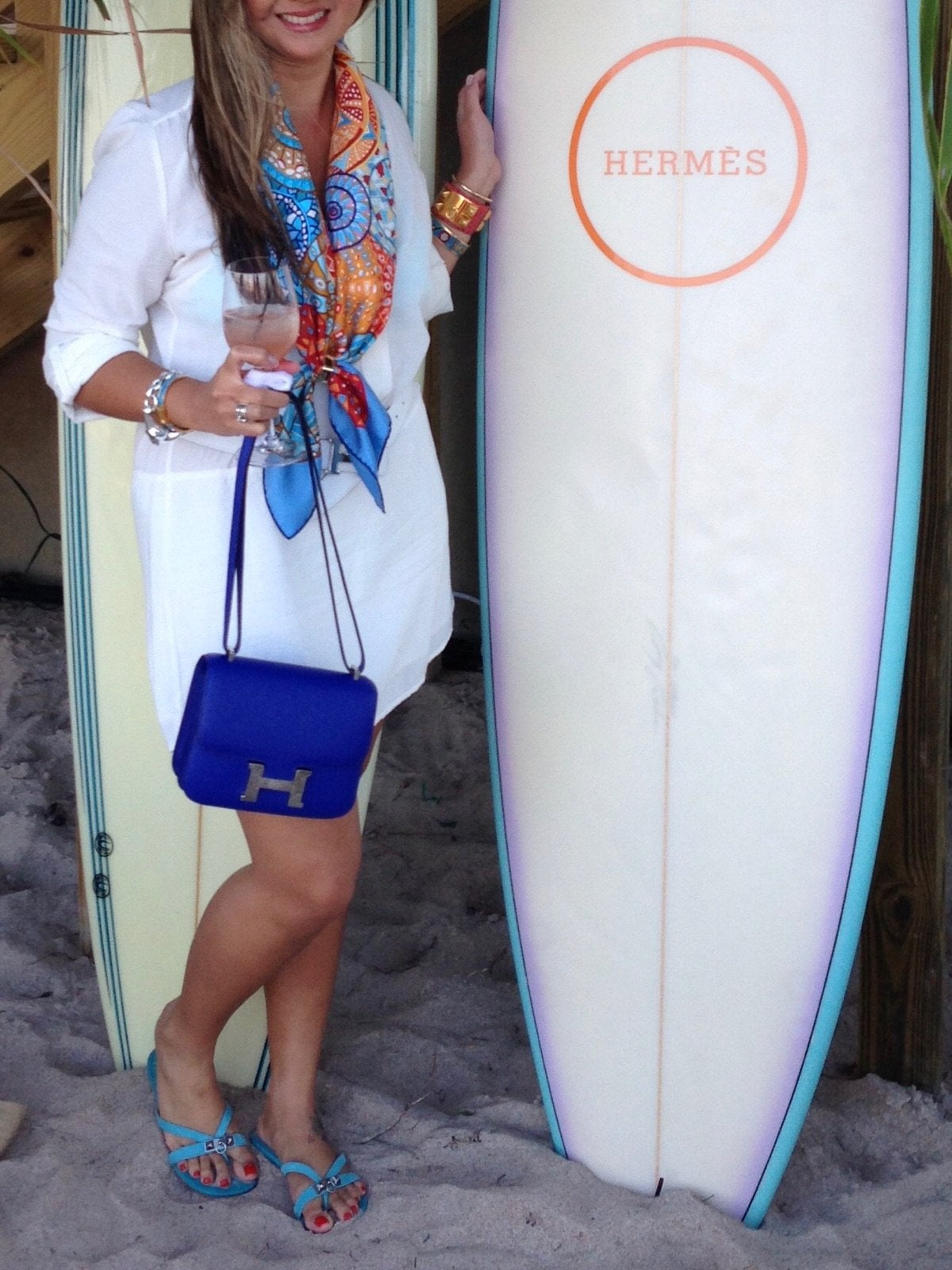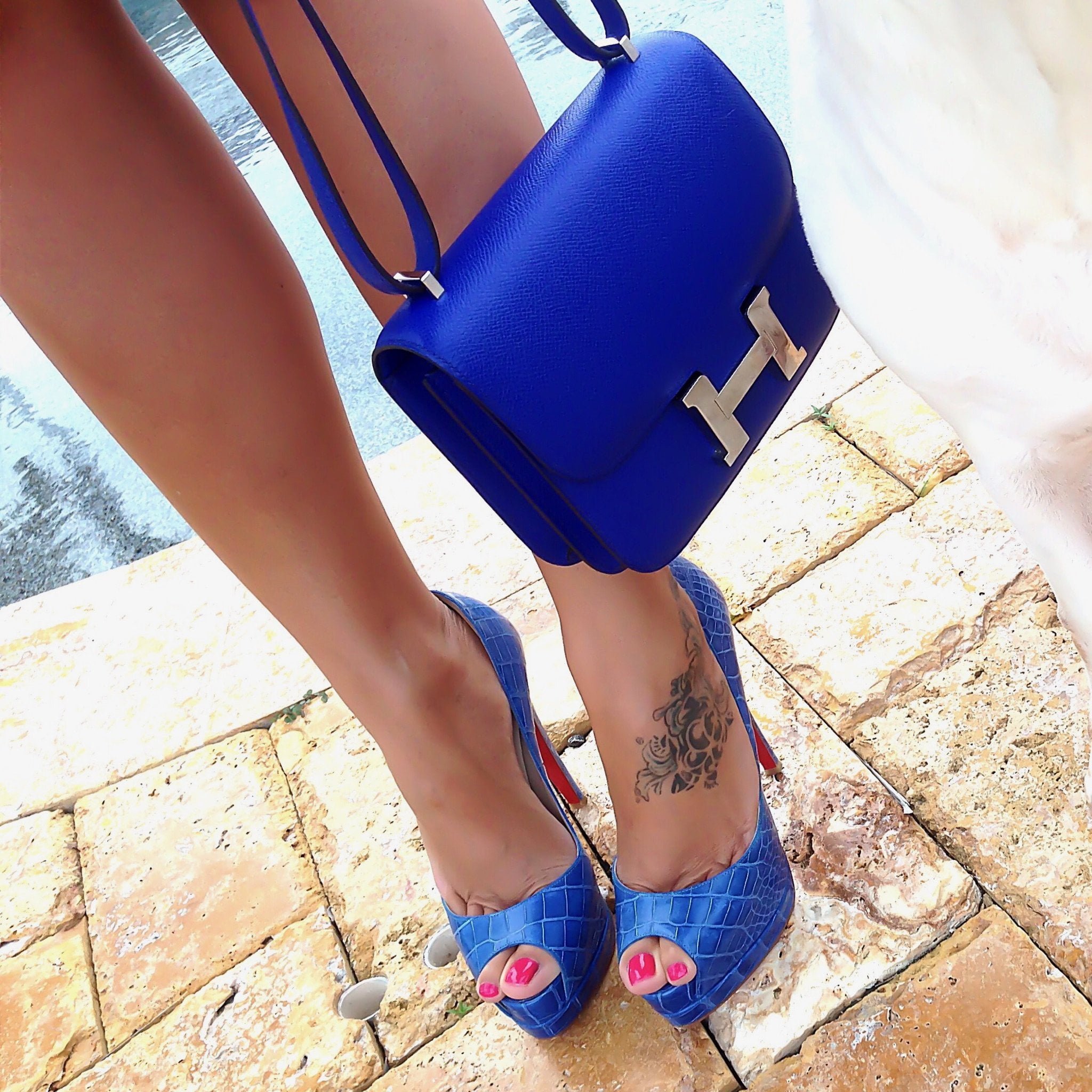 Around this time, Hermes rules were changing and stores were no longer allowed to ship leather bags, so that left me no choice but to start exploring my local options. I started frequenting one of my local Hermes stores and was very lucky to meet a wonderful SA who remains my SA to this day. During my first few months as her client, I brought up the fact that I would love to have another Constance. She showed me 1 which was already on hold by another SA for a different client – argile swift with GHW. I admired it's elegant beauty, but I simply couldn't bring myself to purchase it at the time.
Fast forward 5 years later, and I have never been offered another Constance since my first one, either at my home store, or other Hermes stores visited during my travels. The Constance bag has proved to be the most elusive one for me. I have been offered several Birkins and Kellys in this 5 year time span, but not a single Constance.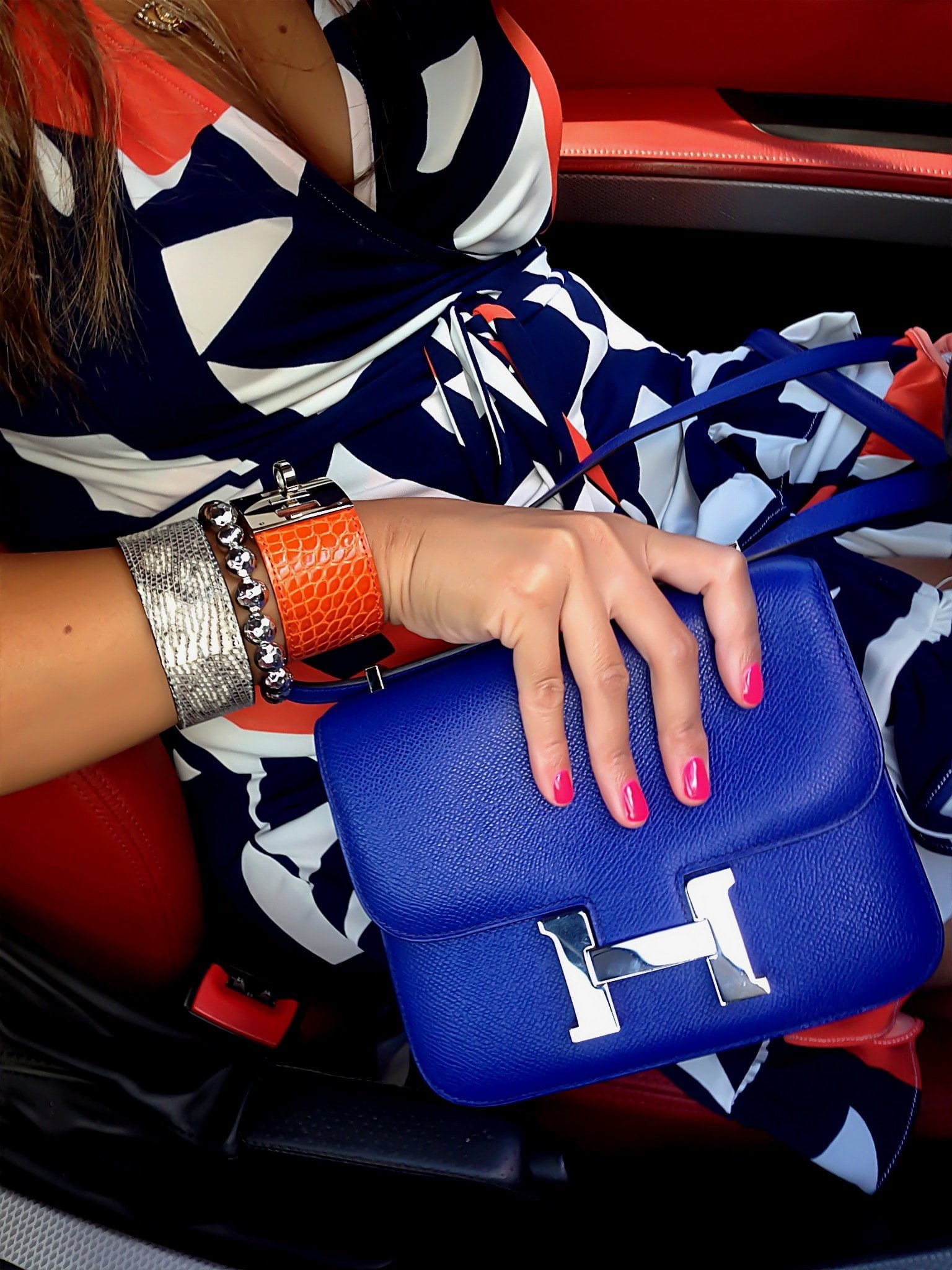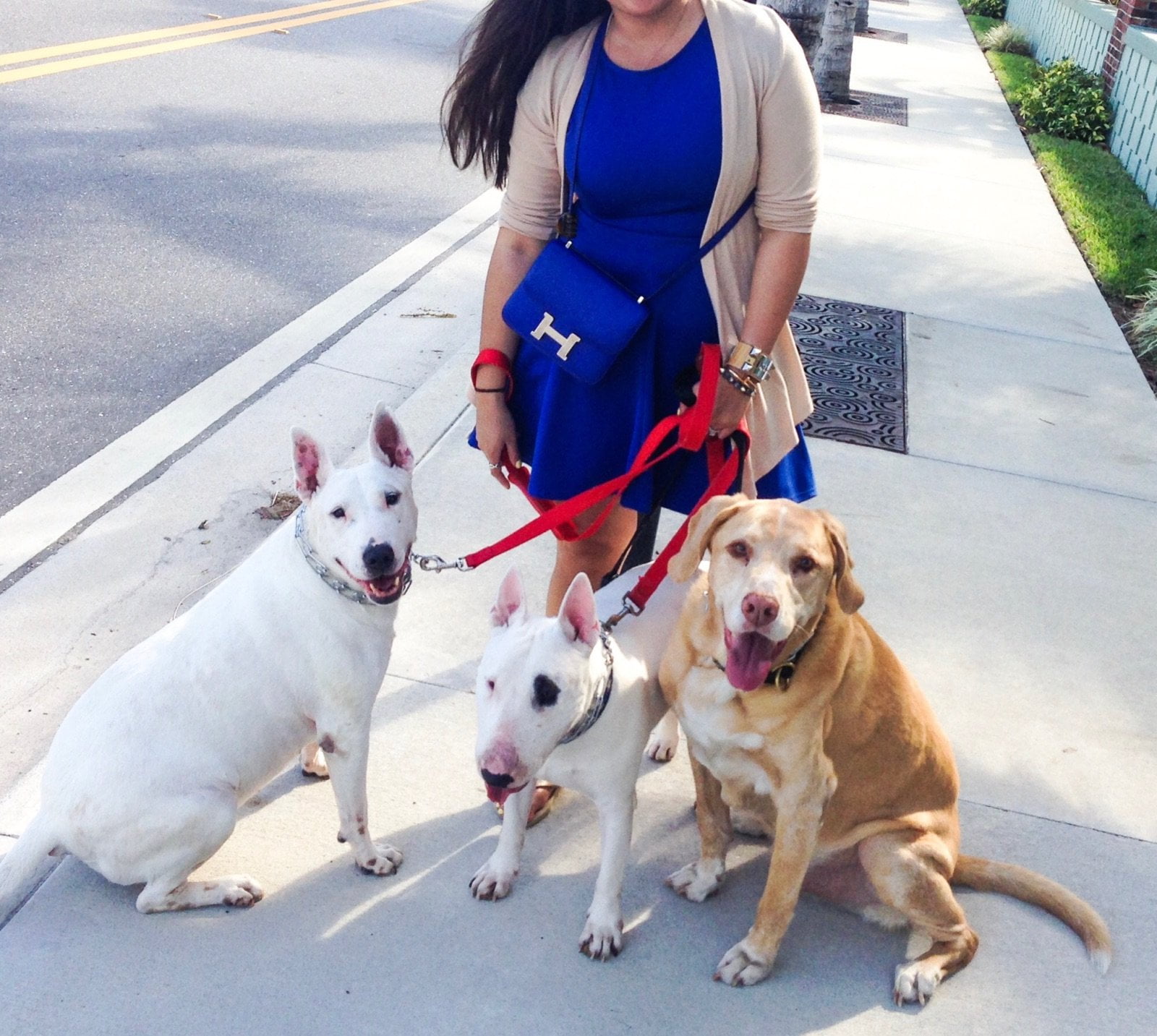 So let's bring it to approximately 10 months ago during Special Order Spring 2016 season (Read: Hermes Special Orders – The Exclusive Horseshoe Club). I was headed to the store to place my special order, and I was pretty sure I knew what I wanted. I had recently re-homed my Capucine Birkin 35 because it was just too big and heavy for me, but I was missing the color desperately – I love Capucine – so I had planned to put an order in for a Capucine Birkin 30 with a contrast interior. I sat down with the Store Manager to start the process – she is wonderful and is very hands-on with how she runs the store. When and if possible, she is always present when clients place their special orders, always imparting wise words and suggestions. My dear SA was also present to join us. We were throwing around and discussing hardware options, when she excitedly mentioned that for the first time, Hermes was allowing Rose Gold hardware for special orders, BUT only with the Constance – which was also the first time they were offering this bag style as a special order! So, that was pretty much it… all plans of ordering a Capucine Birkin 30 went out the window, and I knew I had to SO a Constance with RGHW. When it came to the different options, I knew for sure I wanted to order the larger size 24 cm. I love having variety in my collection and this was a size I had waited 5 years to own! Then it came down to deciding which color and leather… I could still have chosen Capucine swift, but in my mind I did not think it would go as well with RGHW as Bambou. Bambou is another color I love and had previously owned in a Kelly 35, which I also re-homed due to the large size. Choosing Bambou was a pretty easy decision, and then it came time to choose the interior… we threw several ideas around but in the end, Bleu Paon just felt so right and natural. I loved the tone-on-tone colors; both reminded me of shades of the ocean which speak to my heart. The last choice I had to make was the stitching, and we all felt that bleu paon stitching would work beautifully – a subtle contrast but not too much to take away from the elegant style of the bag. I was so thrilled about this special order and could not wait for it to arrive.
10 months and 11 days later, I got the phone call from my SA: "I have great news, your bag is here." The day I went to pick up the bag was a very special day as well. By pure coincidence, Bob Chavez (the US CEO of the company) was visiting the store! So I had the amazing good fortune to be presented my very special bag in front of him… talk about special of specials!!!!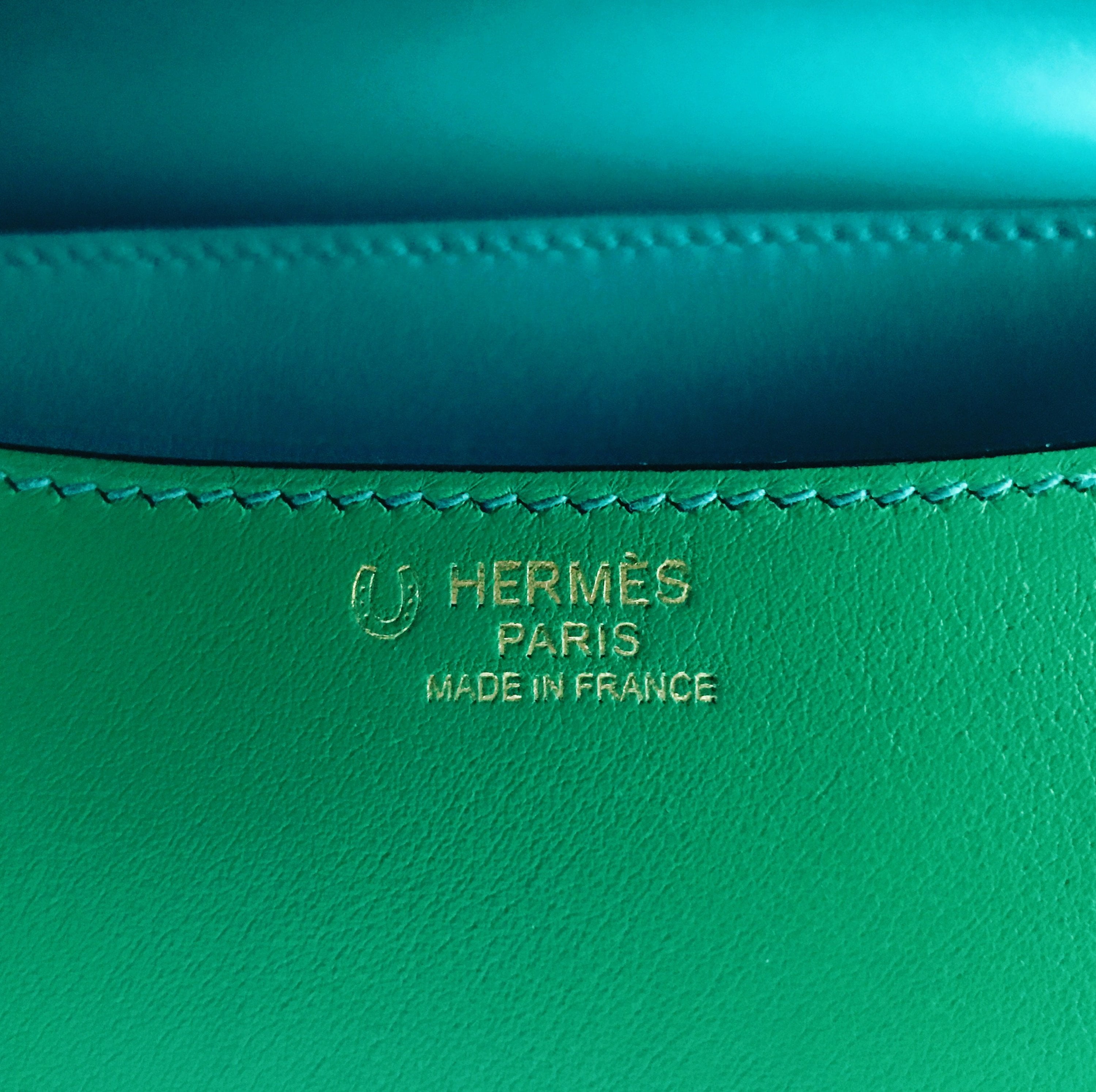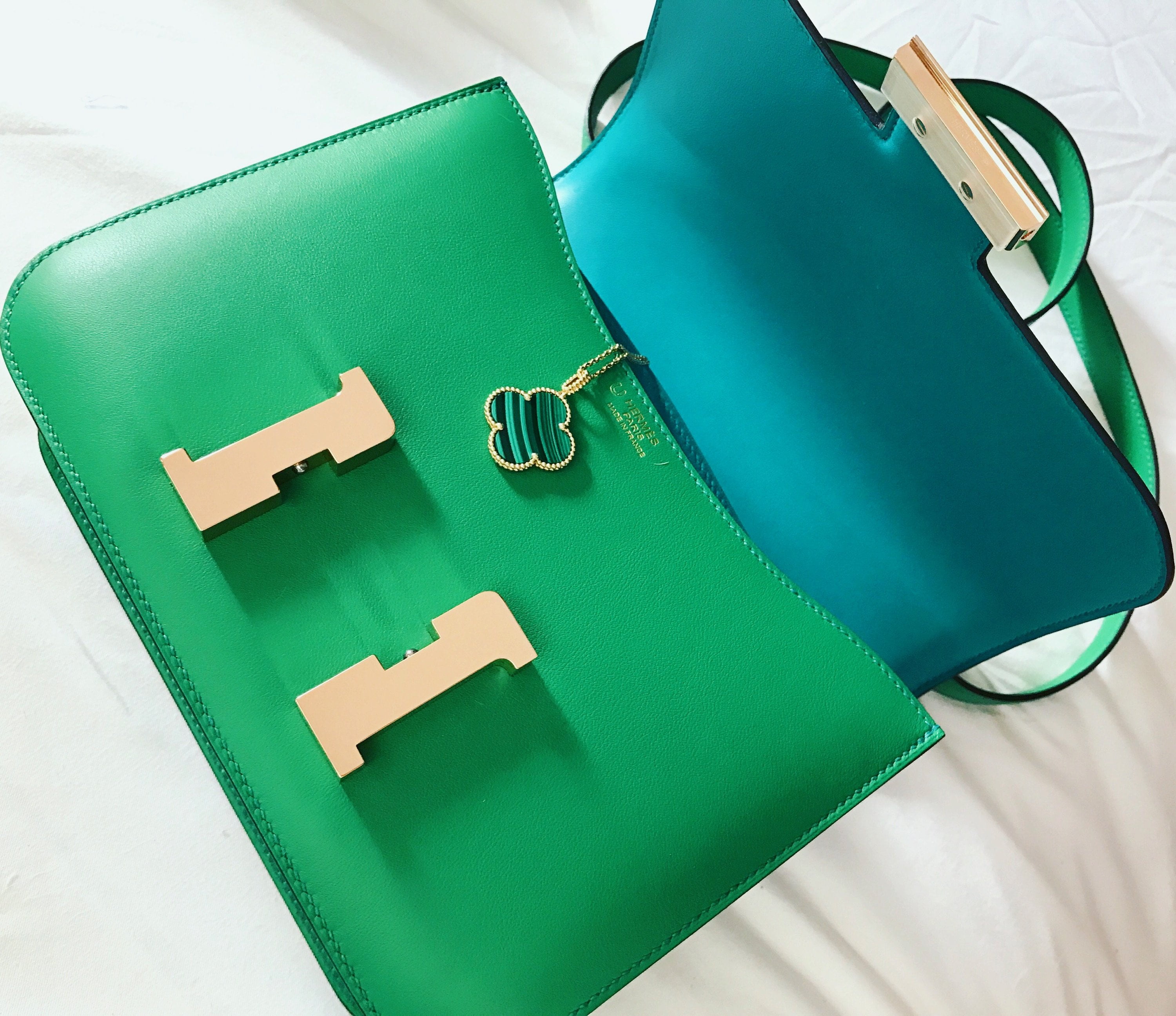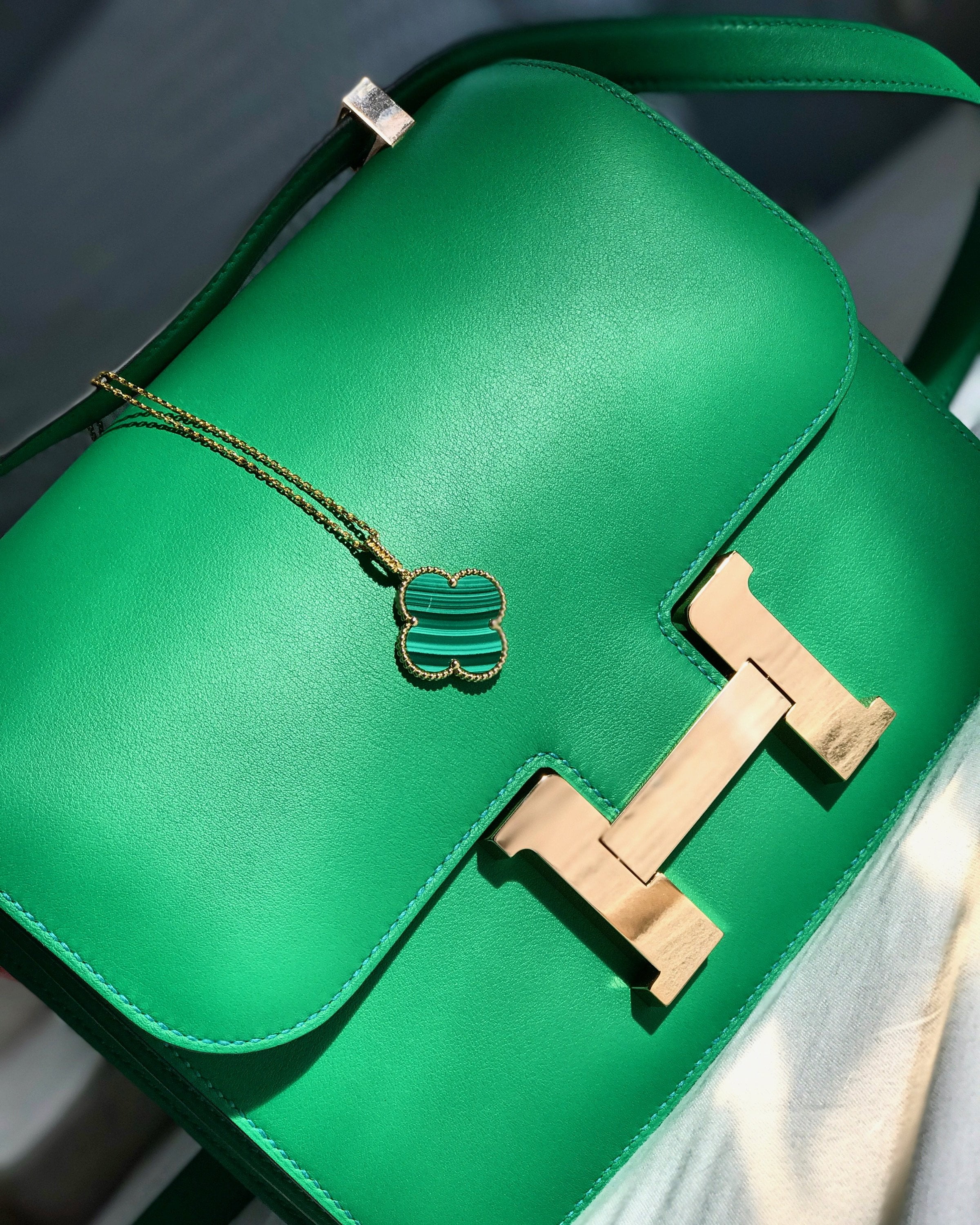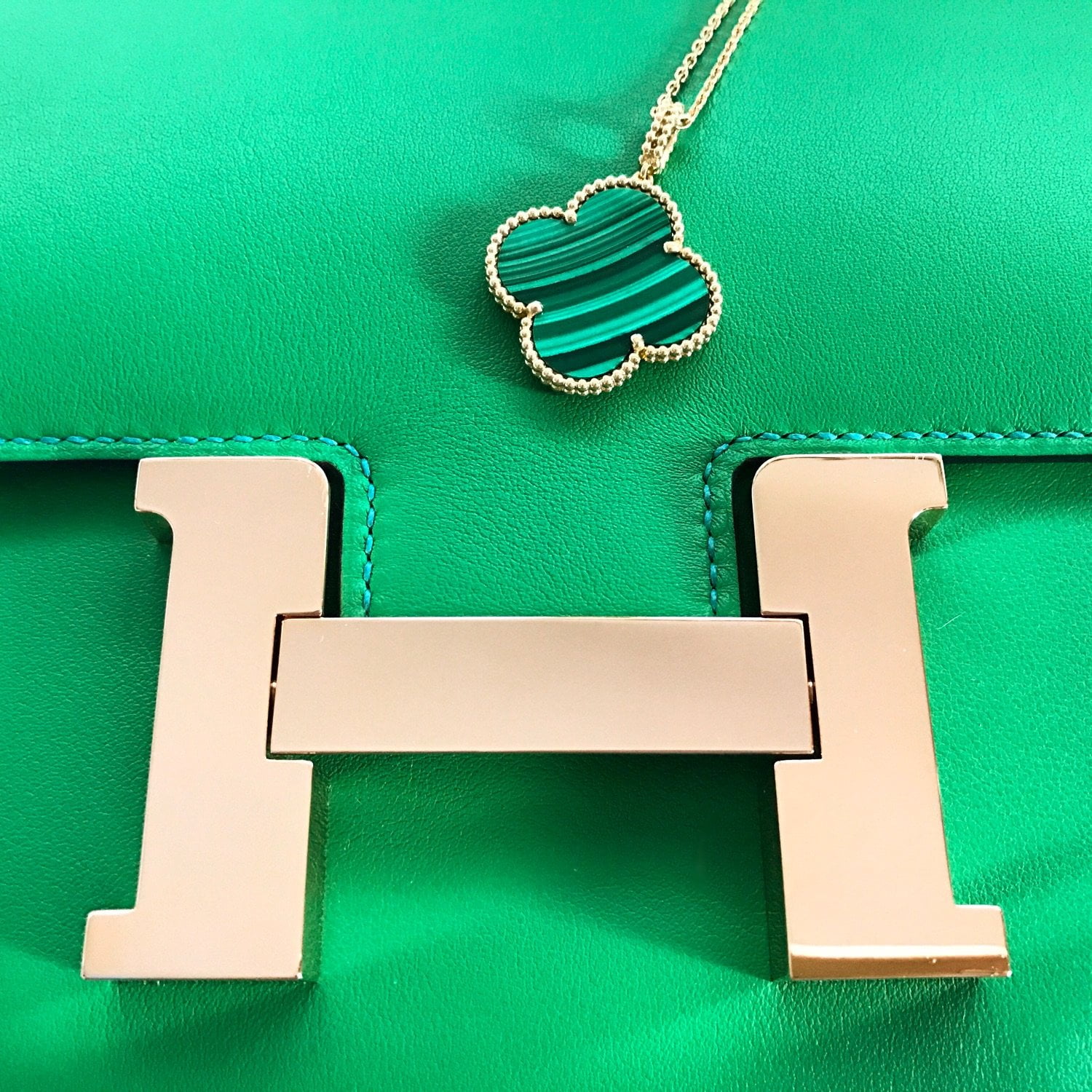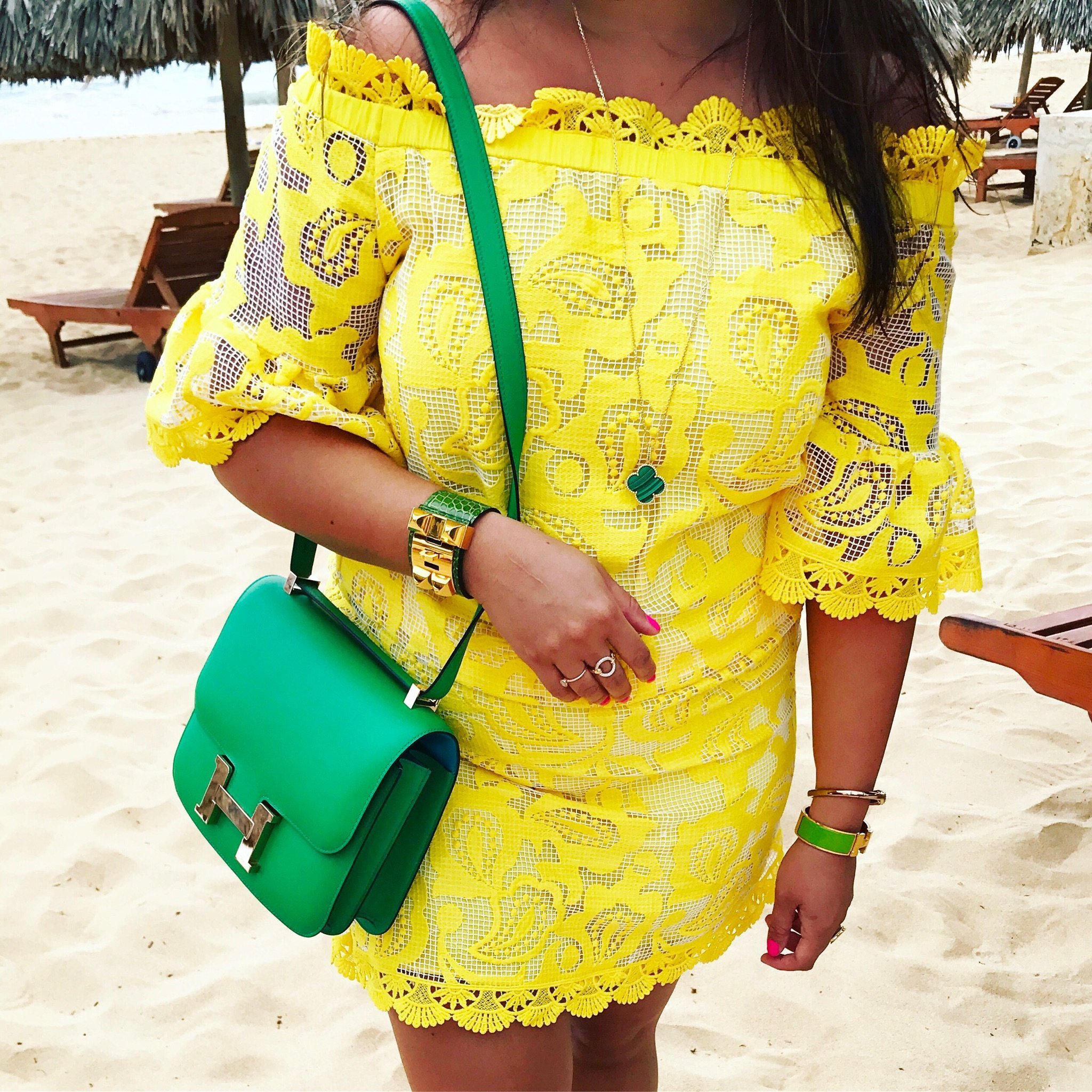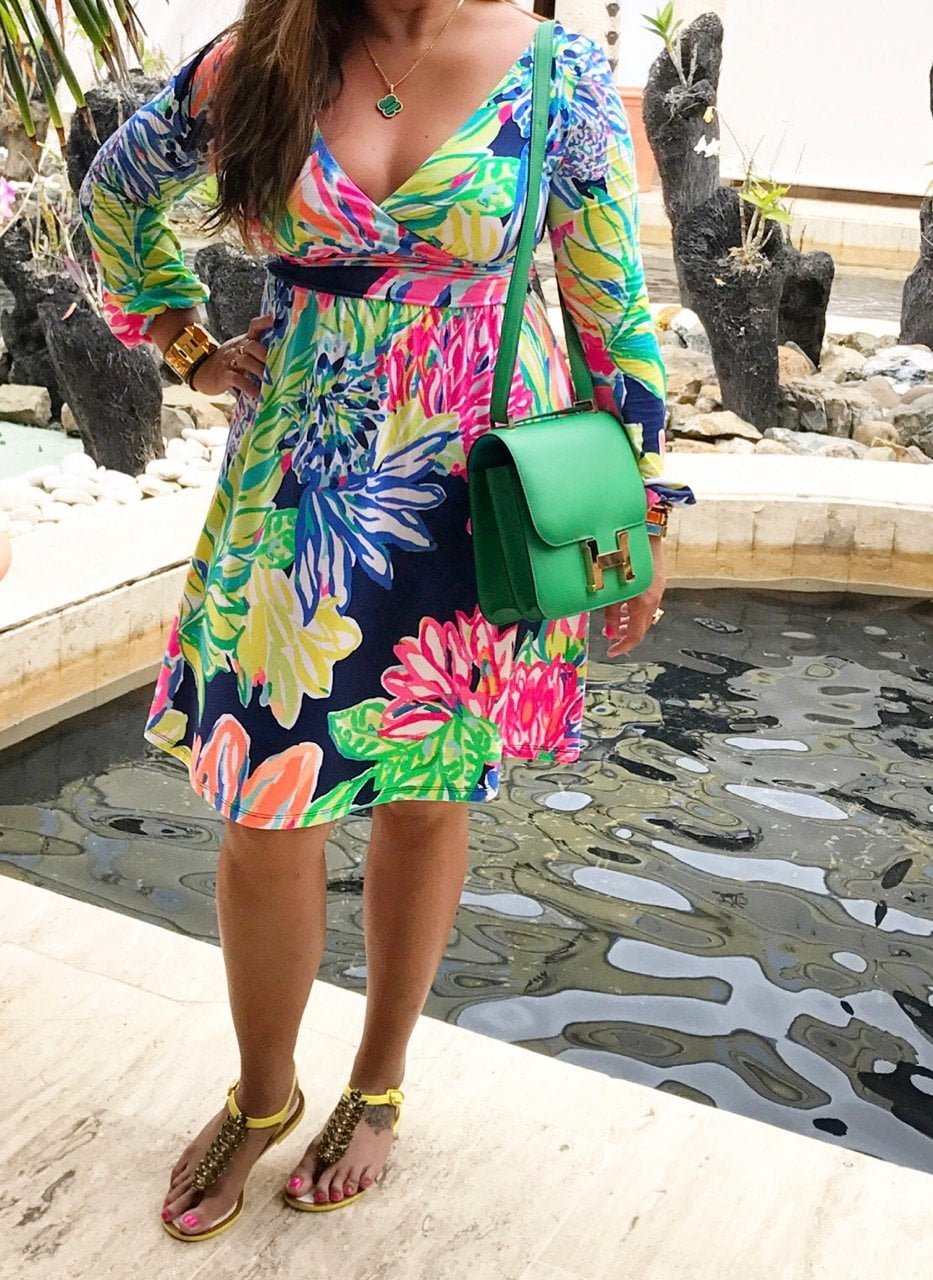 Now that I have both sizes of the Constance (18 and 24 cm), my preference is certainly the 24 without a doubt. The size is just perfect for everyday. I love the ease of the shoulder strap and the fact that you can wear it long or short. I think the style is elegant enough to be carried from day to night. The only slight advantage of the 18 cm is the longer strap which allows it to be worn cross-body, at least on short people like me (5'2″). The 24 cm has a shorter strap, which is really not appropriate worn cross-body. The Constance also comes in the micro and the elan sizes, neither of which I care to own…at least for now! I certainly cannot wait to own more Constance 24's in the future!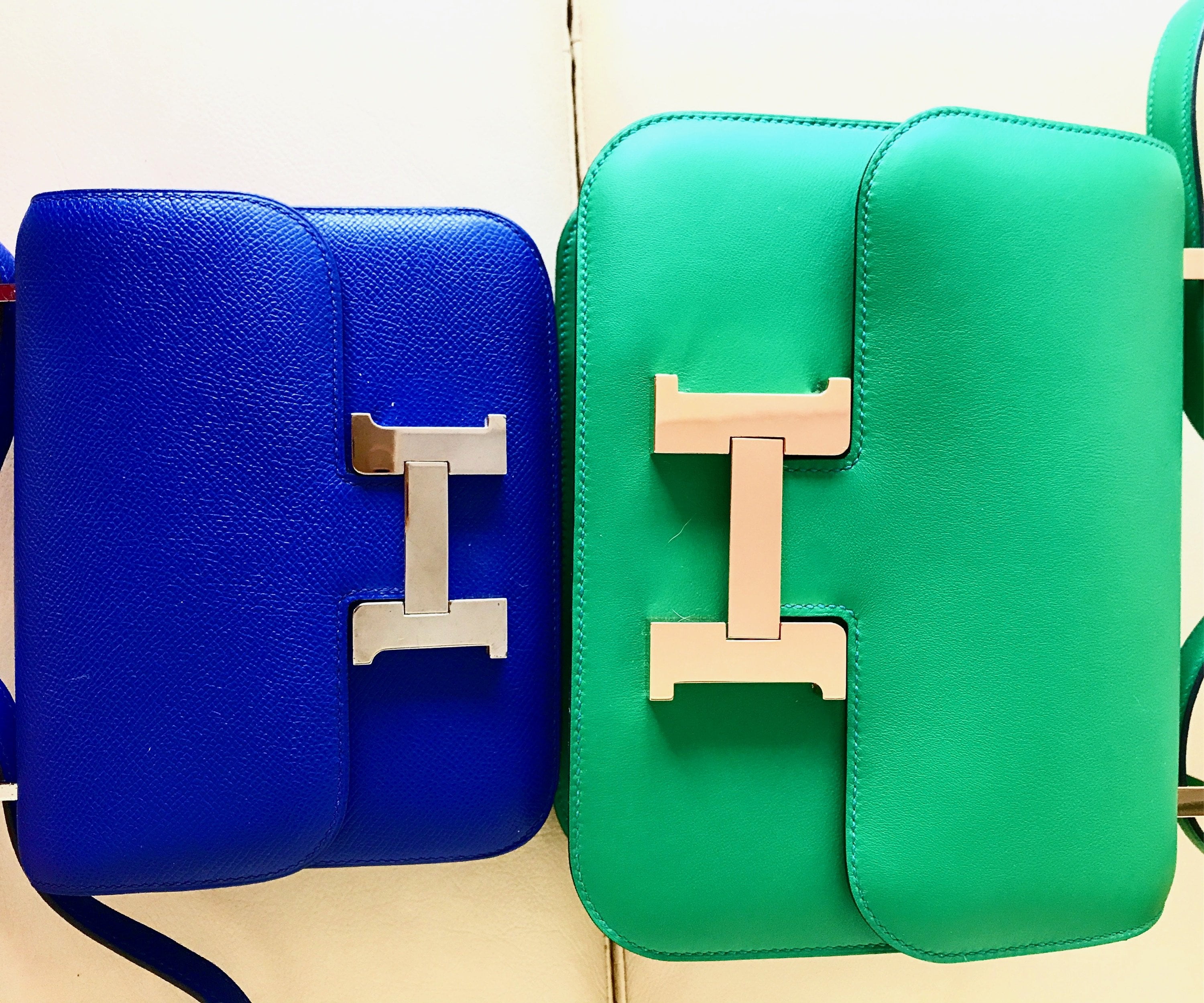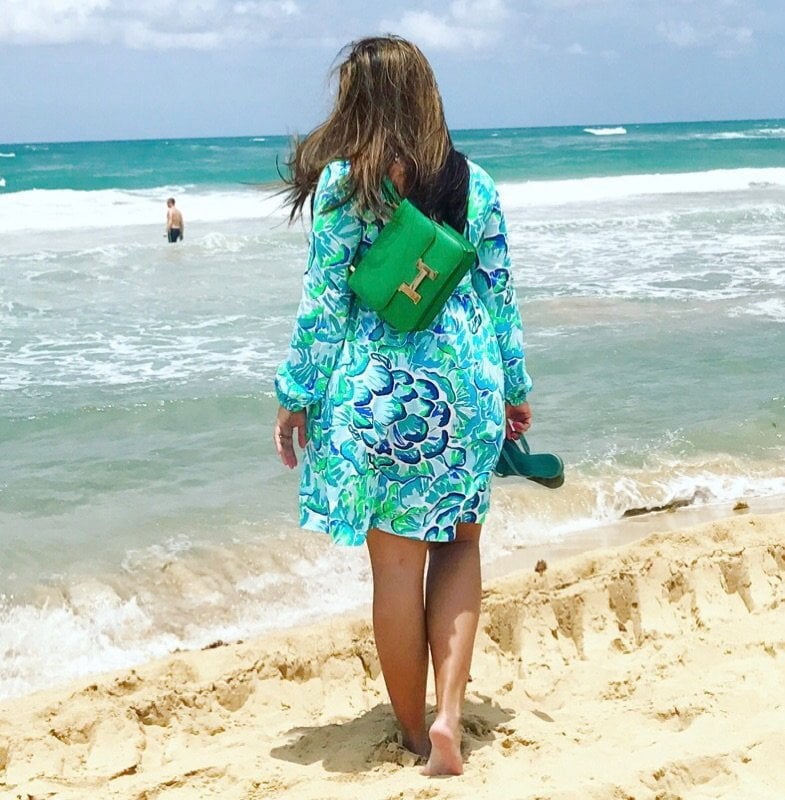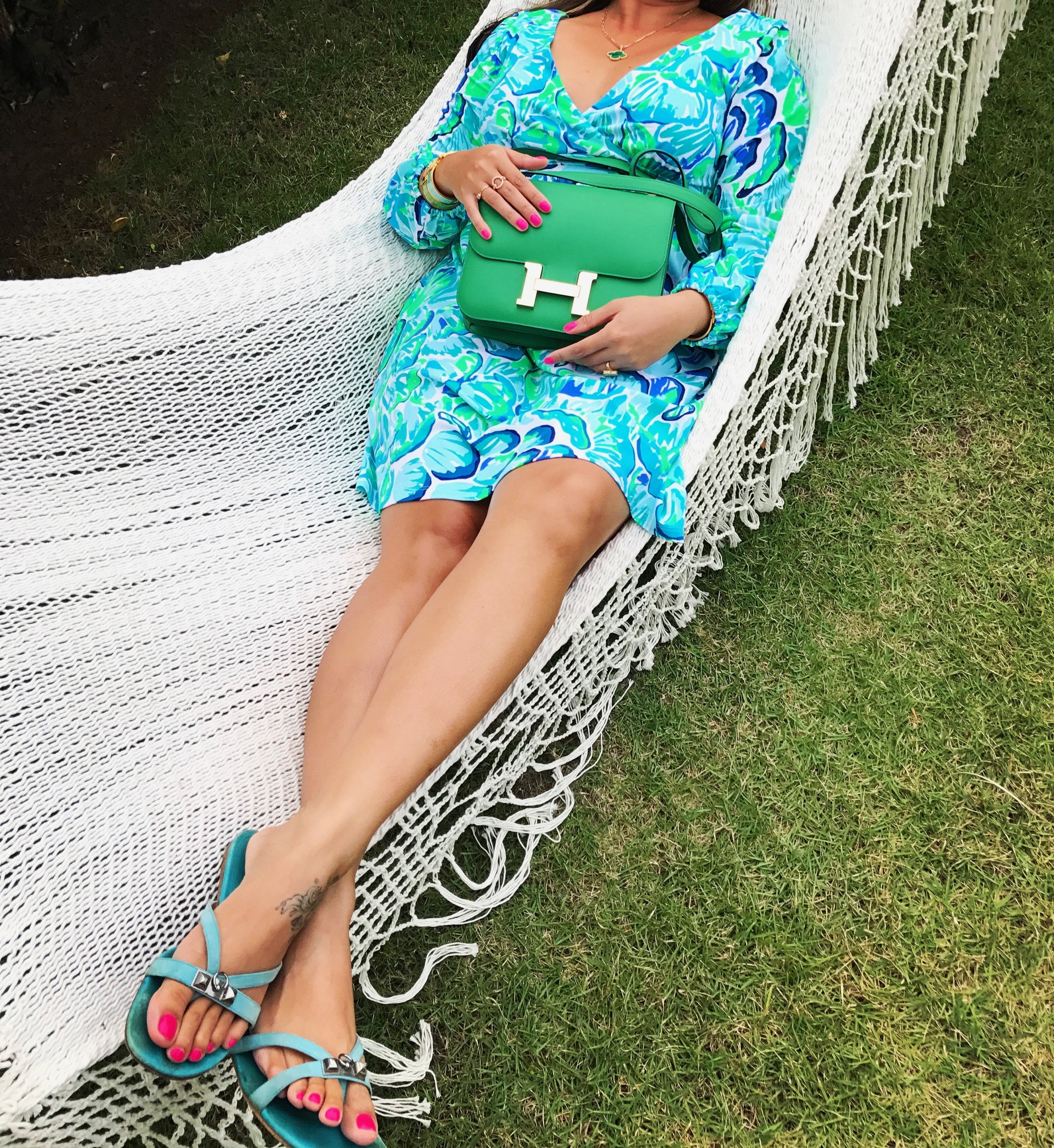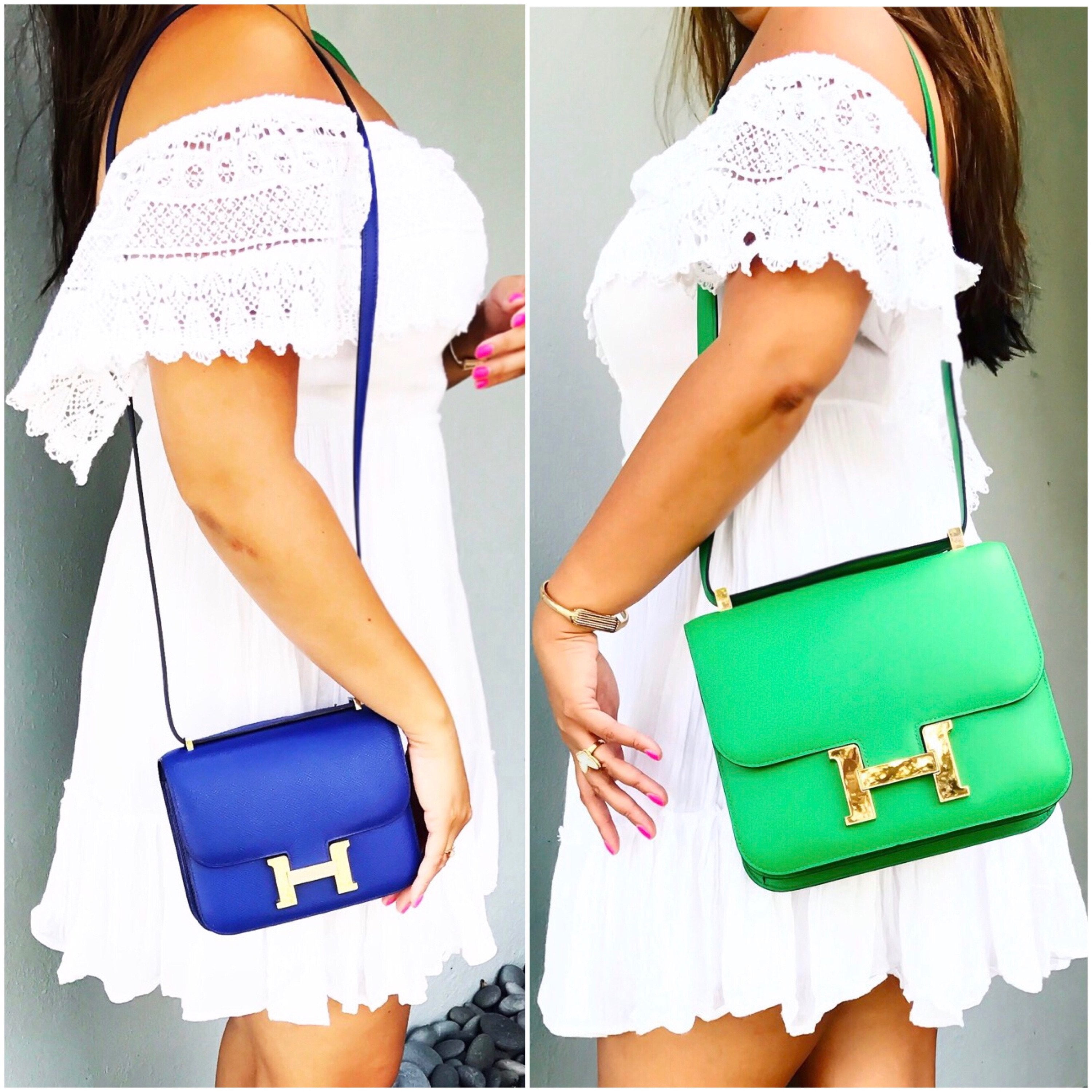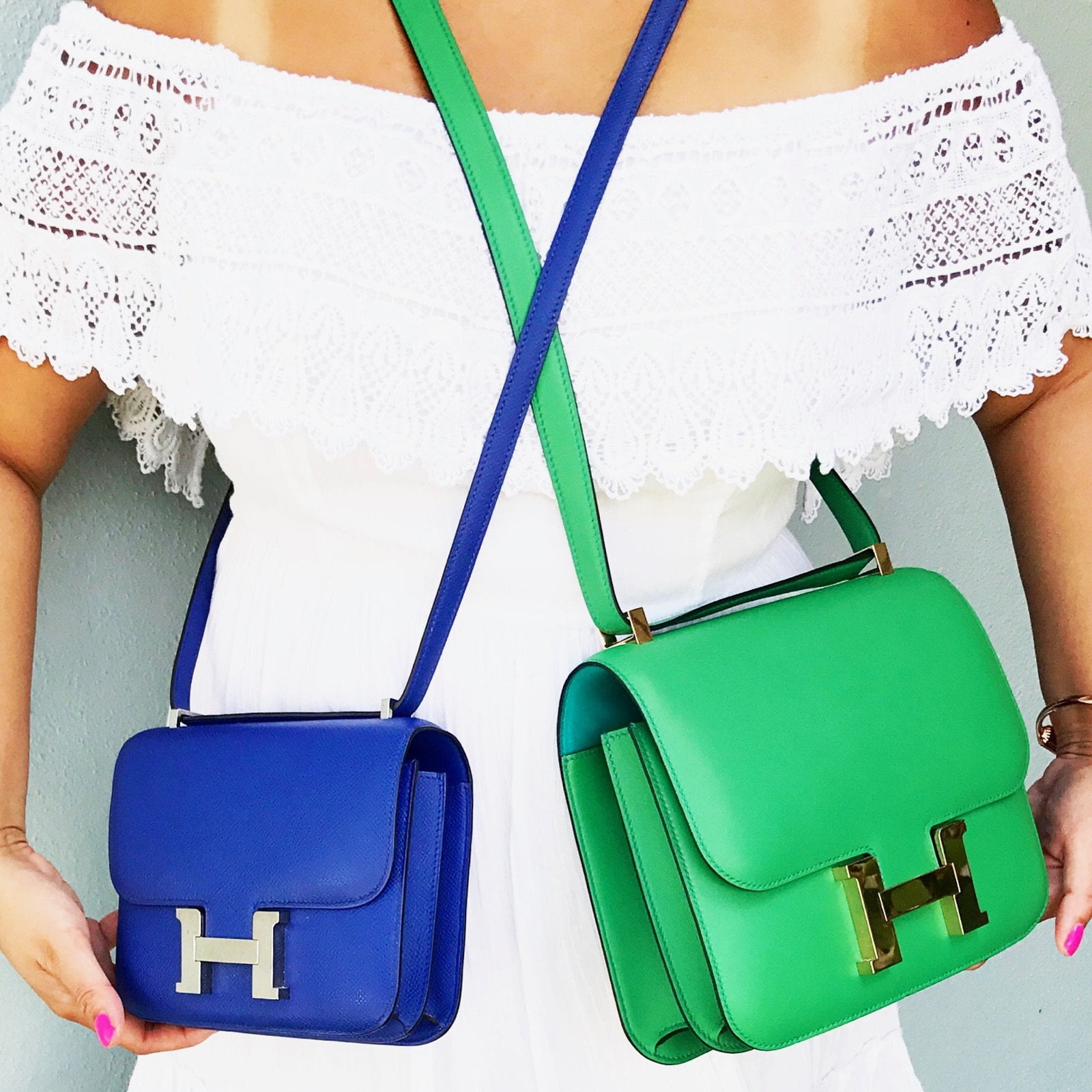 Updated: May 19th, 2017