In the midst of our France Shopping series we are delighted to share a special presentation that comes from our very own BopTalk Celebrity LeOrangeBliss. She takes us on a detailed journey of her magnificent day at the Hermes mothership in Paris.
After a red-eye overnight flight from the US, we landed in Paris and got to our hotel around noon.  As we tried to check in, we were advised that our room would not be available until 3 PM earliest, so my husband and I had a few hours to kill.  We had lunch, but still had about 2 hours left after that.  My husband was extremely tired and jet-lagged and decided to just wait at the hotel lobby. I was antsy and decided that now was as good a time as any to visit Hermes Faubourg Saint-Honoré… AKA "The Mothership".  Now, I had been to Paris several times already, but during my "pre-Hermes" days, so this trip would be my first time to any Paris Hermes store.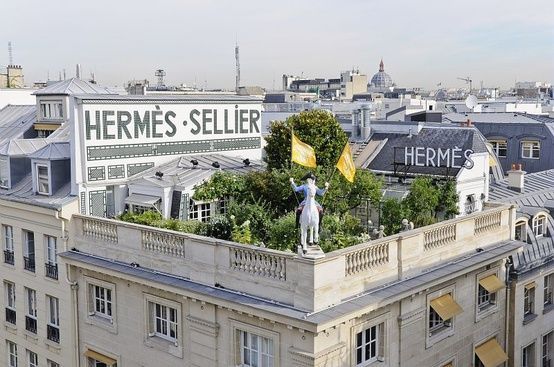 I decided to walk to the store, which took a bit longer than expected.  By the time I reached Hermes, I was tired and my feet were sore.  I almost walked past it… the building was smaller than I had envisioned it to be in my head.  I walked in through the doors and was greeted by a chaotic scene.  I was overwhelmed as I had no idea where anything was, and everywhere I looked was hustle and bustle.  All the sales associates were busy with clients, and there were many that were still waiting and looking around.  I took a deep breath and just decided to do a quick walk around to get a lay of the land, so to speak.  I quickly glanced and walked past the silk/cashmere section to the left, and walked into the bracelet area.  There I approached a sales lady and asked about their CDC selection.  I was disappointed to find that they didn't have anything I  wanted.  I quickly left and walked past the men's section, and then saw "THE LINE" at the back of the store on the first level… this was the line where people queued up to see one of the "leather specialists", to ask for a coveted bag and hope and pray the H gods were listening.  At this time of the day, the line was extensive; I estimated probably a 2-3 hour wait.  I didn't have time to queue up then, but I made a mental note that I should arrive first thing in the morning when they opened the next day to avoid this.  I then went upstairs to view the home section, ready to wear, and the newly renovated fine jewelry section.  By this time I had spent an hour at the store, and was ready to go back and check into my hotel room.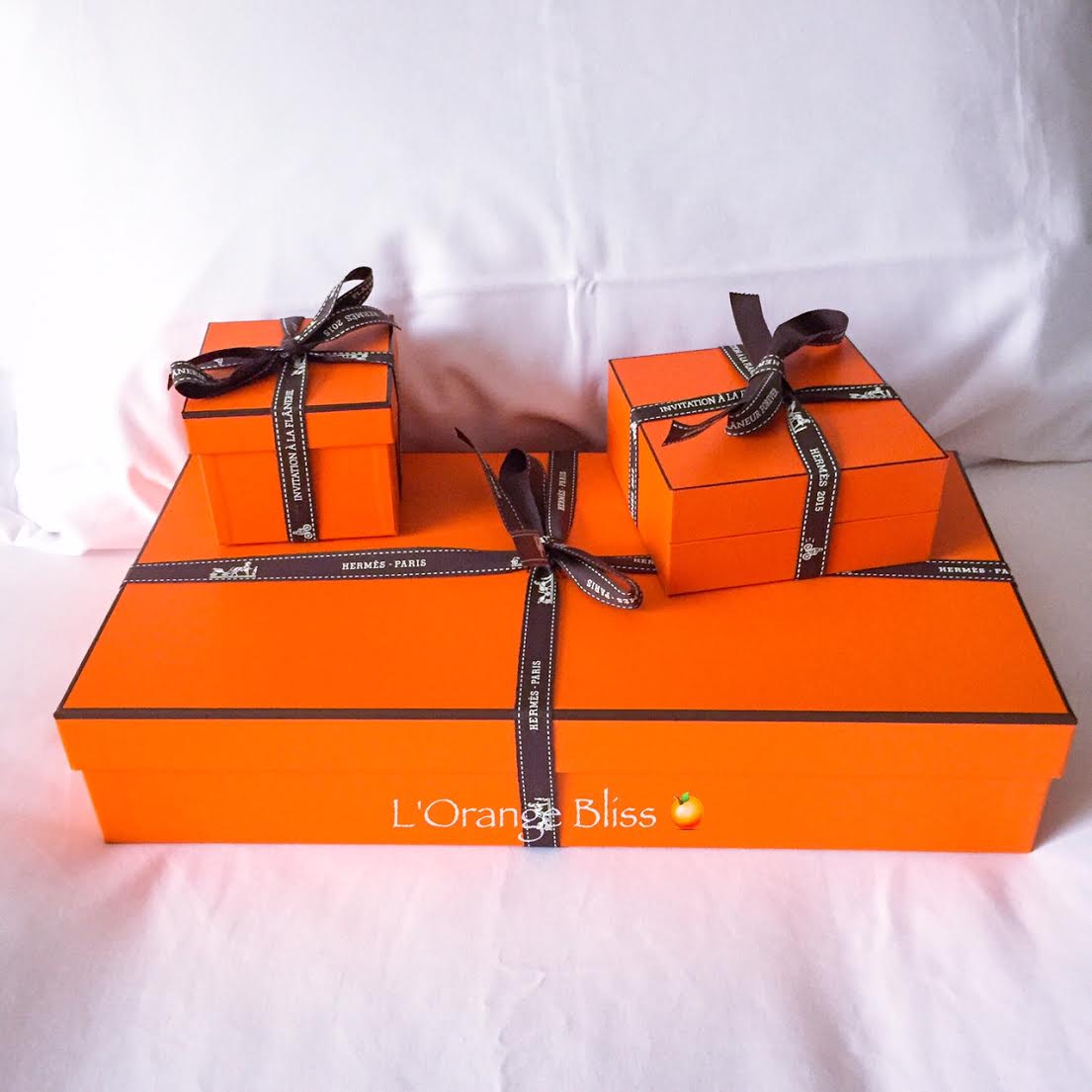 My initial impression was one of disappointment.  "The Mothership" was smaller than I expected, smaller than Madison flagship in NYC.  The store felt cramped and crowded, with low ceilings and minimal light streaming in through the windows.  The stock was also not as good as I had thought… I am not sure if it was my timing, but the selection in terms of silk scarves, cashmere shawls, twillies, bracelets, and shoes was comparable if not less than my local Hermes store, whereas I had thought they would have at least double the stock.  Nevertheless, I planned to go back the next day and try my luck with the infamous leather "queue".
The next day, every intention I had of waking up early and reaching the store at opening time (10:30 AM) failed dismally when I opened my eyes and it was almost noon!  We scrambled to get ready, but did not make it to the store until past 1 PM.  By this time, the "leather queue" was even longer than the day before!  I put on a brave face and got on line.  My husband decided he would explore the neighborhood and search for a cafe to grab some coffee and a quick bite to eat, as we had not had breakfast or lunch at this point.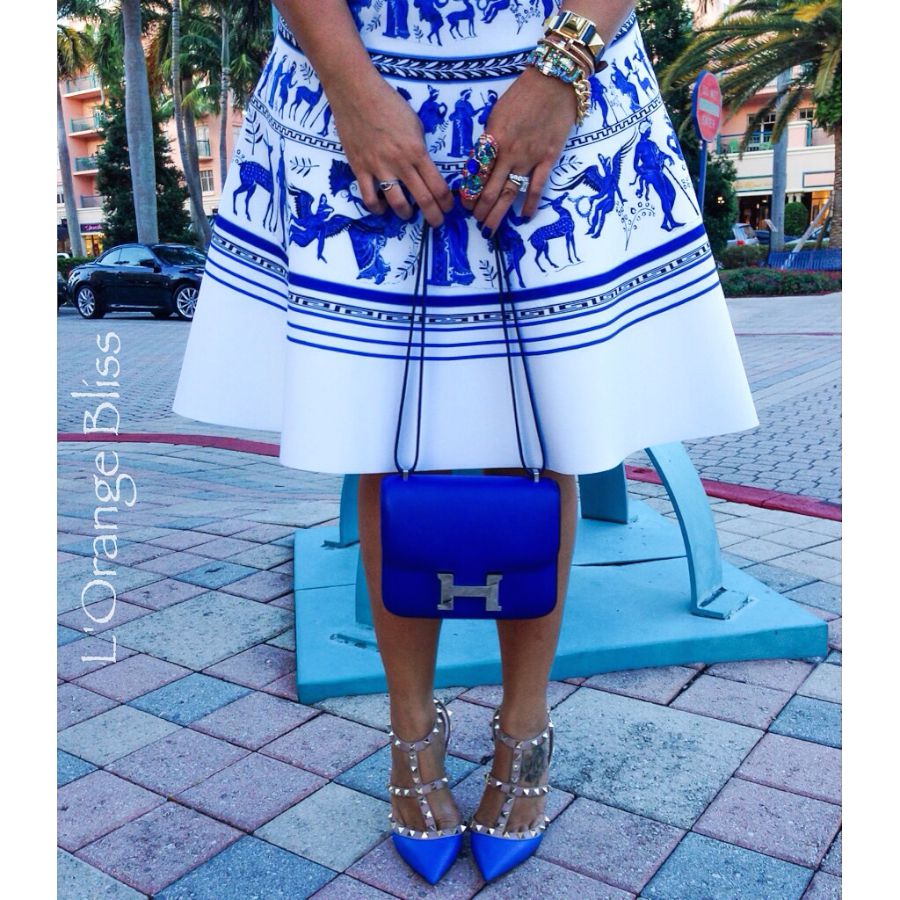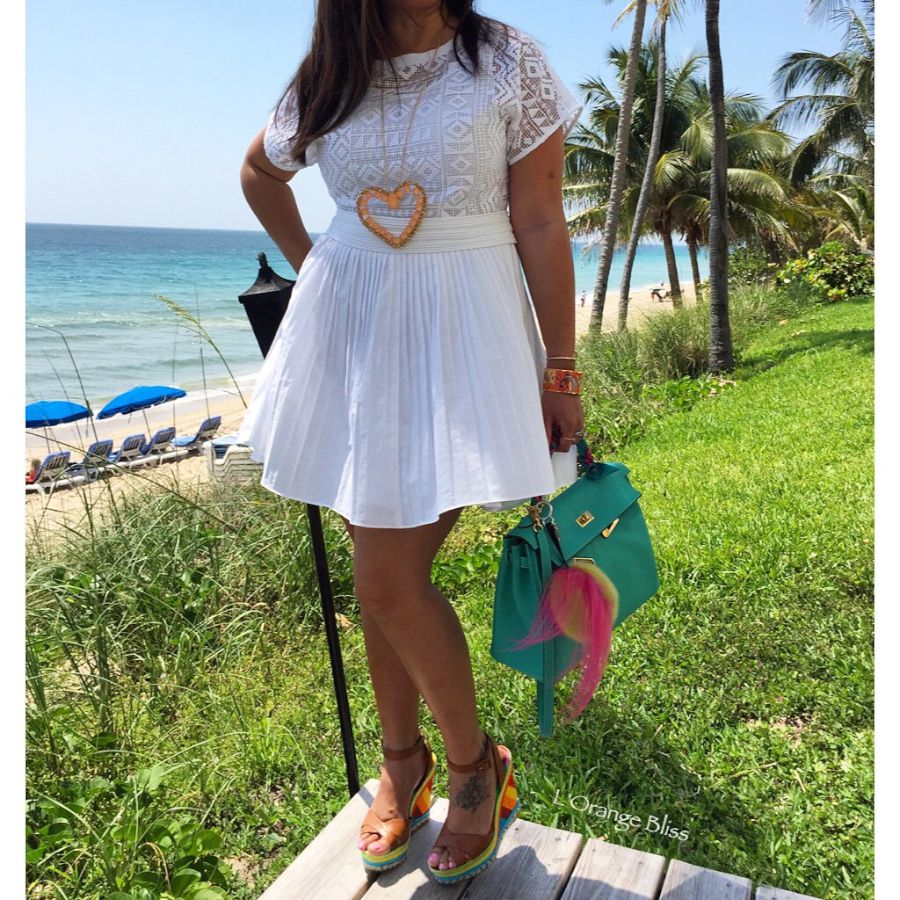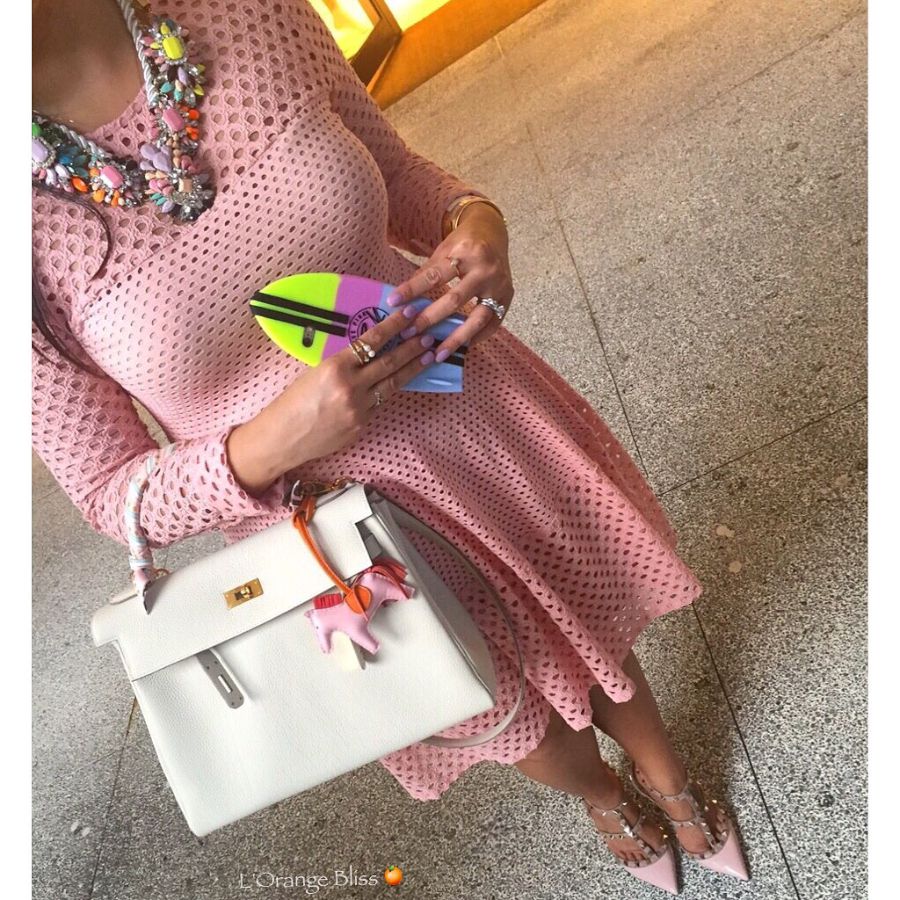 For this visit, I had planned my outfit carefully.  I wore a simple DVF wrap dress paired with black Lanvin ballet flats.  I carried a grey light jacket and my turquoise Special Order (SO) Birkin 30.  On my wrist was a blue izmir gator GHW CDC and Cartier juste un clou, and on my ears were my trusty pearl Dior tribal earrings.  All in all, I was dressed up in my usual feminine style, not too casual, but not too flashy, and completely nothing out of the ordinary for me.
The line moved slowly.  My husband was gone for over 30 minutes, and he did not have any luck finding coffee or food.  When he returned, he took over my place in line while I ventured to browse the other sections of the store again.  I tried on some cashmere shawls, none of which captured my heart completely.  Again, I tried my luck with the CDCs and clic clacs, but they had the same selections as the day before, nothing new.  I went back to the line, and my husband left to peruse the store.  He returned without finding anything for himself.  I again left, and this time I went upstairs to the fine jewelry section.  There were many spectacular fine jewelry pieces, and a few caught my eye.  I was assisted by a lovely sales lady who showed me a few pieces, but at this time, I was certain that my husband was approaching the front of the line.  So I arranged to come back after my leather queuing.
When I returned to the line, we were very close to the front.  I was now making note of the customers in front of me, many of whom were from overseas.  I saw several giving their wishlists to their SAs.  Some were declined outright, while others waited as the SAs checked on the computer system.  I saw several clients trying on the "store bags" that are available for size reference only and could not be purchased. I also got to see the lovely sight of an SA bringing back a big orange box for a young lady who was there with her husband and young child.  When she saw the SA approaching with the box, she let out a squeal of excitement and delight, and the SA led them away to a more private area for the bag viewing.  A few minutes later, I saw the family at the counter paying for the bag.  I was so happy and excited for them!
Soon, we were at the front of the line and I suddenly became very nervous and excited at the same time.  A few minutes later, a sales lady approached us and politely thanked us for our patience while waiting.  She then took us to another section/counter which was less crowded and more private.  She was very pleasant and asked us if we were waiting for a long time, if we had lunch prior, and how our trip to Paris was so far.  Then, very bluntly, she asked "So, how may I help you?  What are you looking for?"  I decided to just go for it, and blurted out my very specific wishlist off the top of my head, without a piece of paper or iPad/iPhone in front of me: small bags Kelly 25/28/32, Birkin 25/30, Kelly Cut or Kelly Pochette in shades of pink (I rattled of a few specific color names like Rose Jaipur, Rose Sakura, Rose Confetti), with gold hardware only.  She took everything down on a notepad, and then asked me if I wanted her to look for other colors if she did not have a pink bag available.  She mentioned that at this point, pink bags were really hard to come by and she was not sure if she had any in my specifications, but that she would check for sure.  I hesitated for a second and then mentioned perhaps Bleu Atoll, Bleu Saint Cyr, Rouge Casaque or Vermillon.  She then asked if I had purchased any bags in Paris before, and I told her no.  At this point, she asked to see my passport, and I placed my Birkin on the glass counter to rummage for my passport.  Prior to that, I had my Birkin slung at the crook of my elbow with my jacket thrown over and partially covering it.  I noted that she gave my Birkin a look over, and then she asked me "Where do you regularly shop?"  I gushed about  my local Hermes store and told her how wonderful they were and my great relationship with them.  She smiled and said "Yes, I can tell you are a very good client."  She then copied my passport information, handed my passport back to me, and then told me to please wait while she checked what they had in stock.
My husband and I waited approximately 5-10 minutes, and then she came back, empty-handed.  I tried not to be disappointed, but then she said "Please follow me upstairs, I have one bag to show you."  I could hardly contain my excitement!  We got in the elevator together and she said "It's a surprise!" with a small grin on her face.  On the second floor, she told me to wait by the ready-to-wear changing room and she would be back.  A minute or so later, she came back with a big box!  We went into the dressing room and as she was unboxing the bag, she told me "We do not have any more pink bags in the store except for one piece, but I wanted to show you this one first, and if you decide no, I will show you the other piece."  She then took out a lovely Bleu Saint Cyr Birkin 30 GHW… it was a pale baby blue, and although beautiful, I did prefer Atoll.  Plus, the other piece intrigued me… I told her almost immediately no to the Saint Cyr Birkin, and that I wanted to see the other item.  She nodded with understanding and said yes, Atoll was a bit brighter.  She then left and in a few minutes was back with 3 boxes.  I waited anxiously and as she revealed the first item, I gasped in delight.  It was a Rose Jaipur epsom Kelly Cut with GHW.  Now for the non-Hermes aficionado, this may seem less exciting than a Birkin or Kelly bag, but for me, and perhaps other Hermes enthusiasts, this was a "grail" piece.  I had every Hermes clutch I desired at this point, except the elusive Kelly Cut.  The clutches are even rarer than the bags, and especially the Kelly Cut, which I have been waiting for years to be offered at my local store.  They just rarely get it in, especially the regular leather ones, and especially in gold hardware, maybe 1-2 pieces a year if any.  I could not believe I was now looking at it, and holding it.  It was just perfect for me, and without hesitation, I said "YES!  I will take it!!!"  My SA smiled and said she had a feeling I would, and that it looked very good on me.  I then placed the Kelly Cut next to my Birkin SO and told her, "Look!  It even matches the inside of my special order!"  (which is also Rose Jaipur)  And she replied "Yes, I know, don't you think I took that into consideration?" with a big smile on her face.  I told her I had been waiting for a Kelly Cut for years from my store, and she joked and said "Tell your regular SA she is not working hard enough for you!", and we both laughed.
If I could have purchased both the Kelly Cut & the Birkin, I would have most likely taken both. However the rules are that each customer or 'customer family' can only purchase one bag per 6 months. The Kelly cut counts as a bag towards the allotted quota.  I had to make a choice and it was obvious to me.
She then went on to explain to me that it was very difficult for the SAs there, because there were many people who were not true Hermes lovers (i.e. resellers), and that the SAs had to rely on their gut feeling when meeting a client, and determining whether a person would be offered a coveted bag or not.  She told me she had a good feeling about me and knew that I "deserved" the bag.
She then opened the 2 other boxes and showed me a Rose Sakura dogon wallet with GHW and Rose Sakura bearn wallet with PHW.  Both were lovely but not exactly my taste, so I declined them, but thanked her warmly for showing them to me.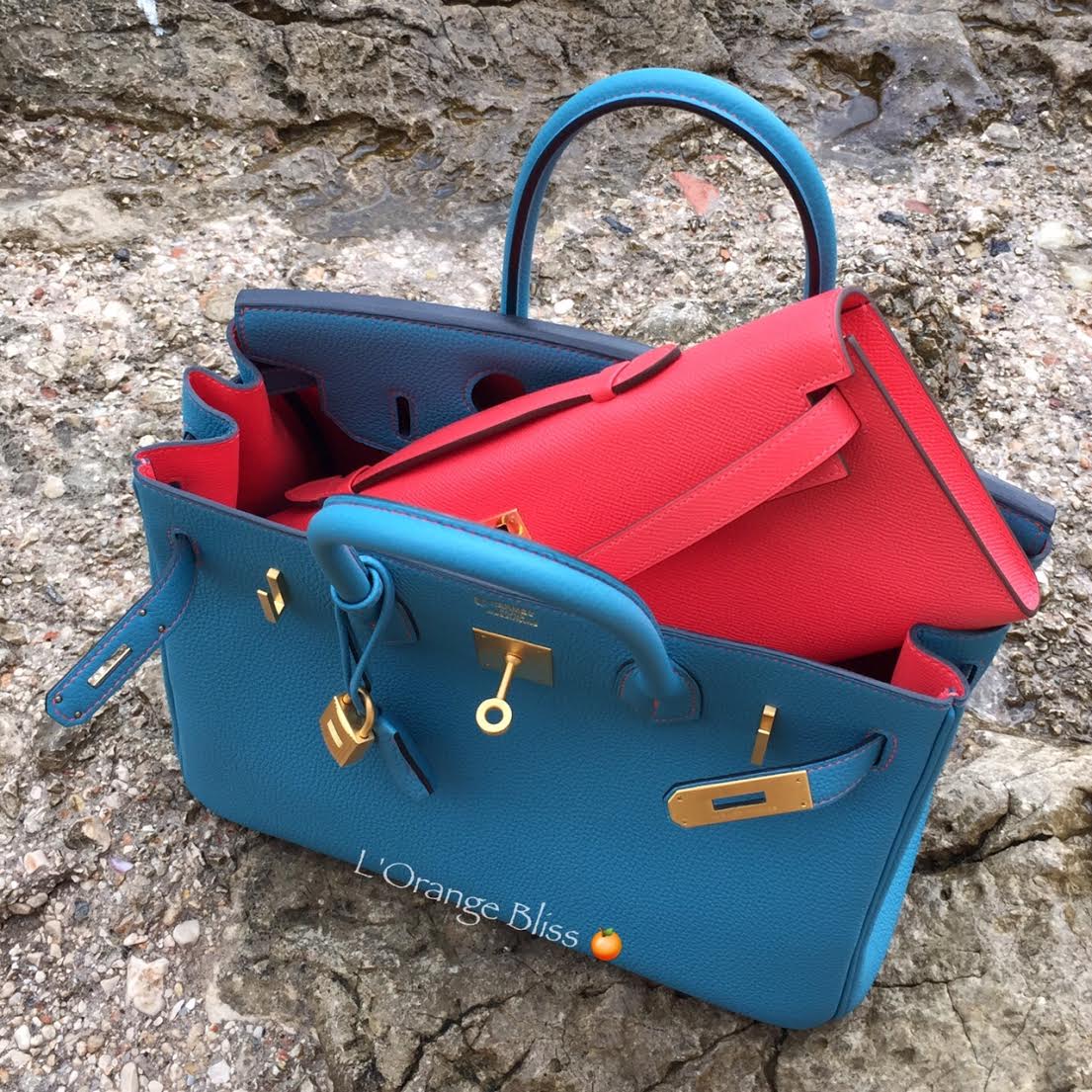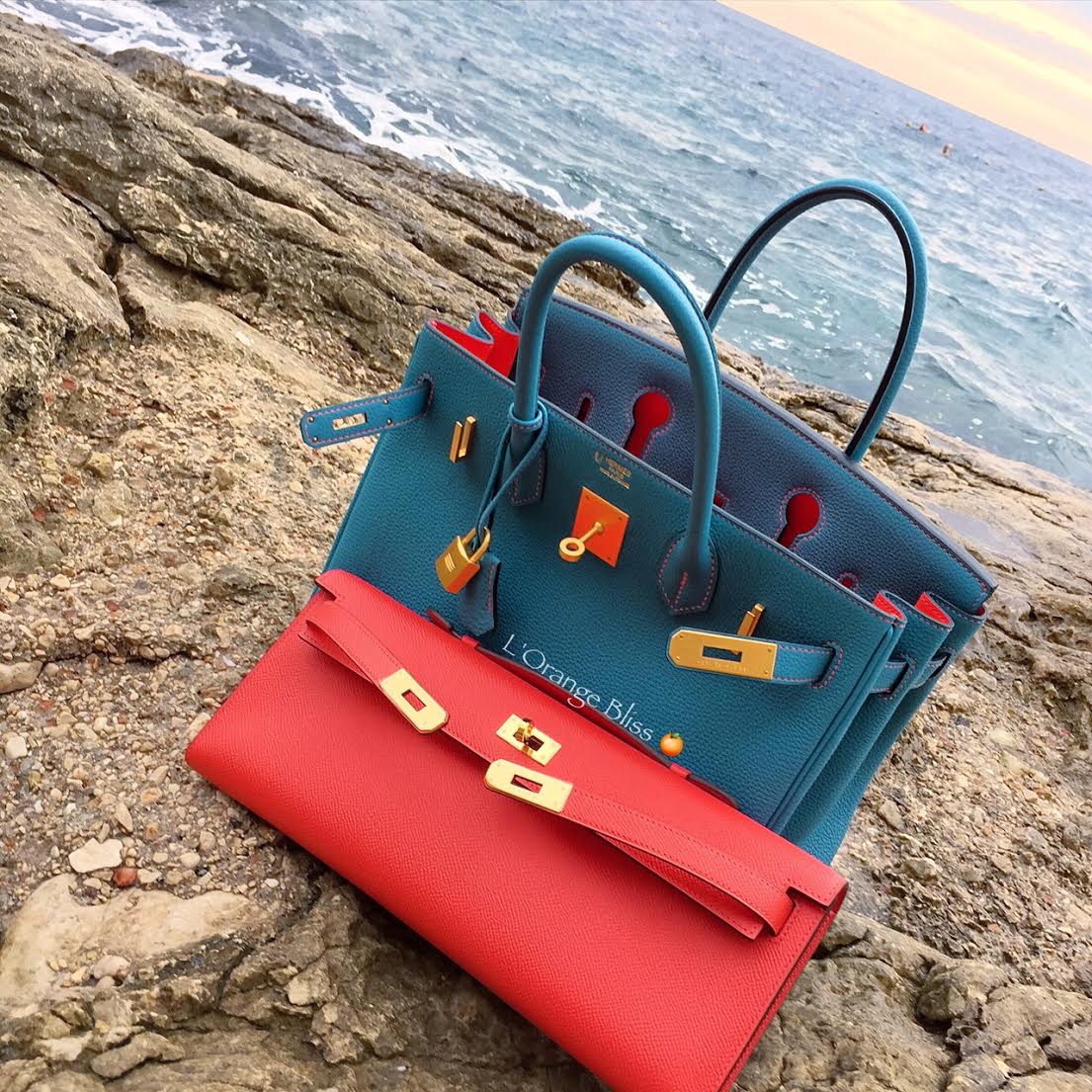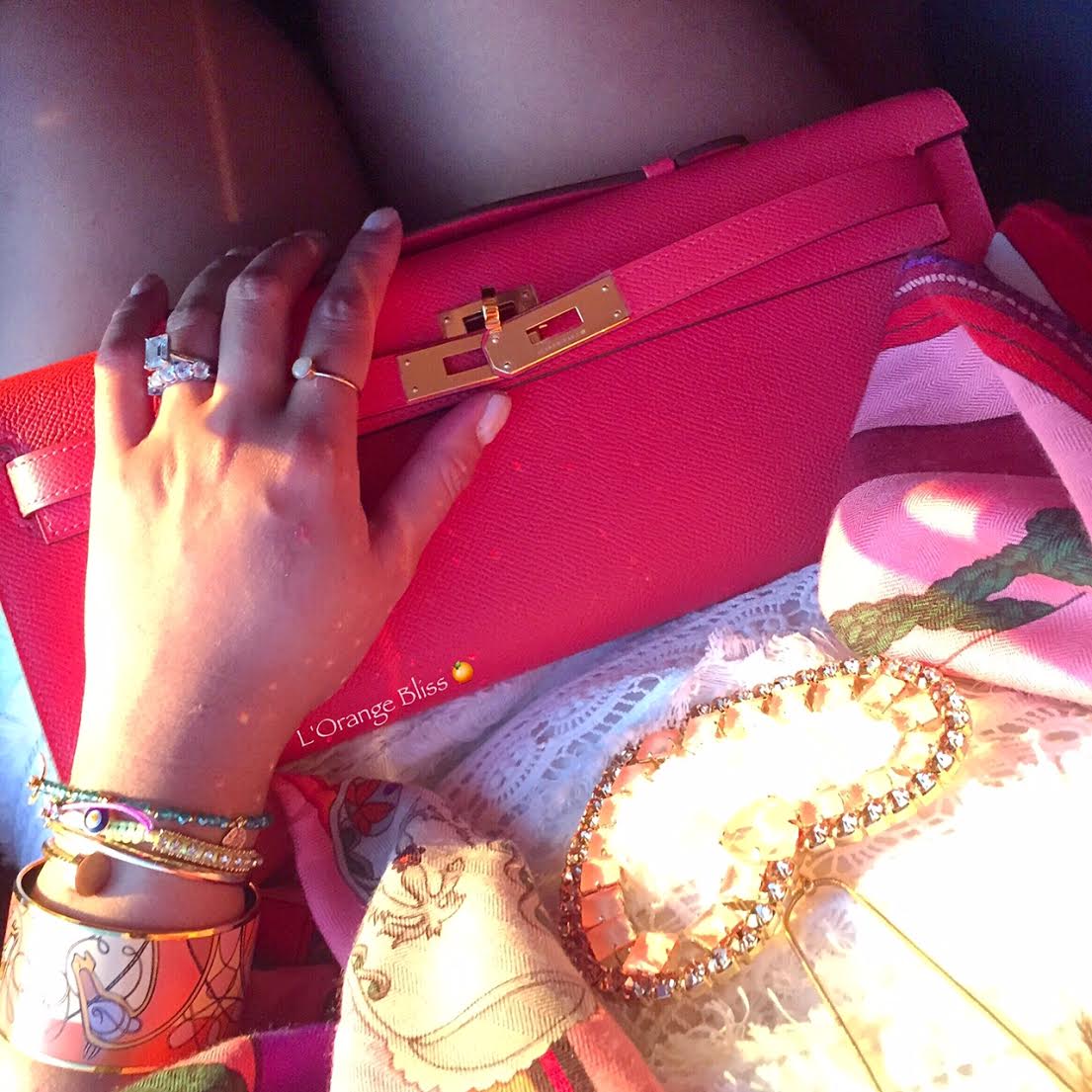 At this point, my husband had to run off for a business meeting, so he left.  My SA then took me outside the dressing room to fill out some VAT refund/detax paperwork, as we continued to chat and make small talk.  She was so nice and pleasant, and I truly enjoyed my experience with her.  I felt so lucky to have met a sales person who I connected with.
After all the paperwork was filled out, I told her I still had to go to the fine jewelry section, and she told me it would not be a problem, the clutch would be held at the counter with my name on it, and I could pay for everything all together when I was finished.
I headed back to the fine jewelry section on the second floor and met with the sales lady who had previously helped me.  The experience in this area is nothing but the finest, most luxurious service.  You are seated on beautiful leather chairs in front of a leather table, one-on-one with your SA, similar to Van Cleef Arpels or Cartier.  My SA graciously showed me every piece I was interested in and let me try on everything.  She was very patient and supportive, but not pushy.  In the end, my heart fell for a rose gold ring with pave diamonds in a new design called Filet d'Or, and a thin CDC bracelet in silver and rose gold.  I have yet to see these pieces here in the USA.  After carefully documenting their certificates and packaging them beautifully, she personally walked me to the counter on the first floor where my clutch was also waiting.  There, I ran into my "leather SA" again, and she gave me a big hug and said "Hope to see you again soon!"  My fine jewelry SA said now I have 2 people to assist me when I decide to return.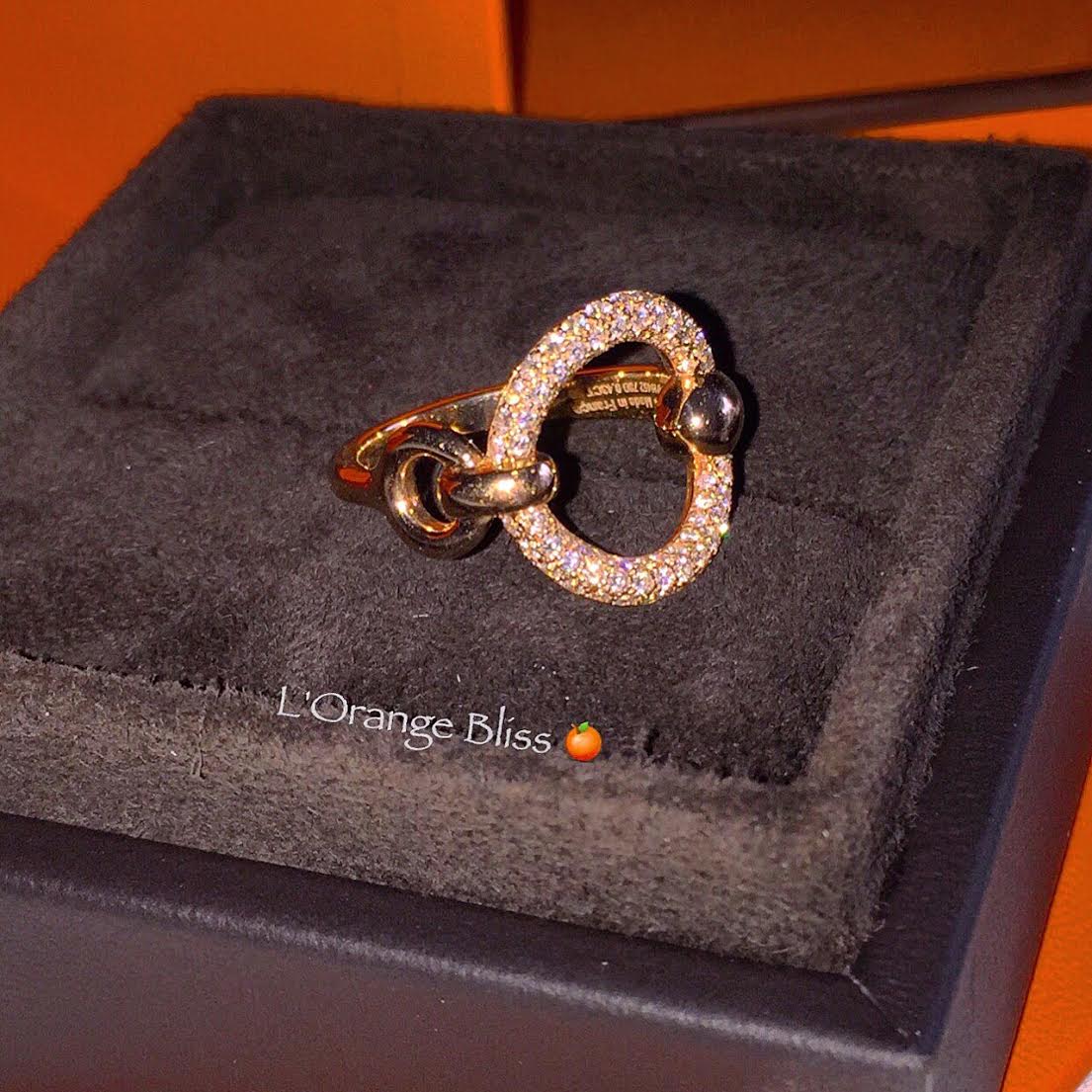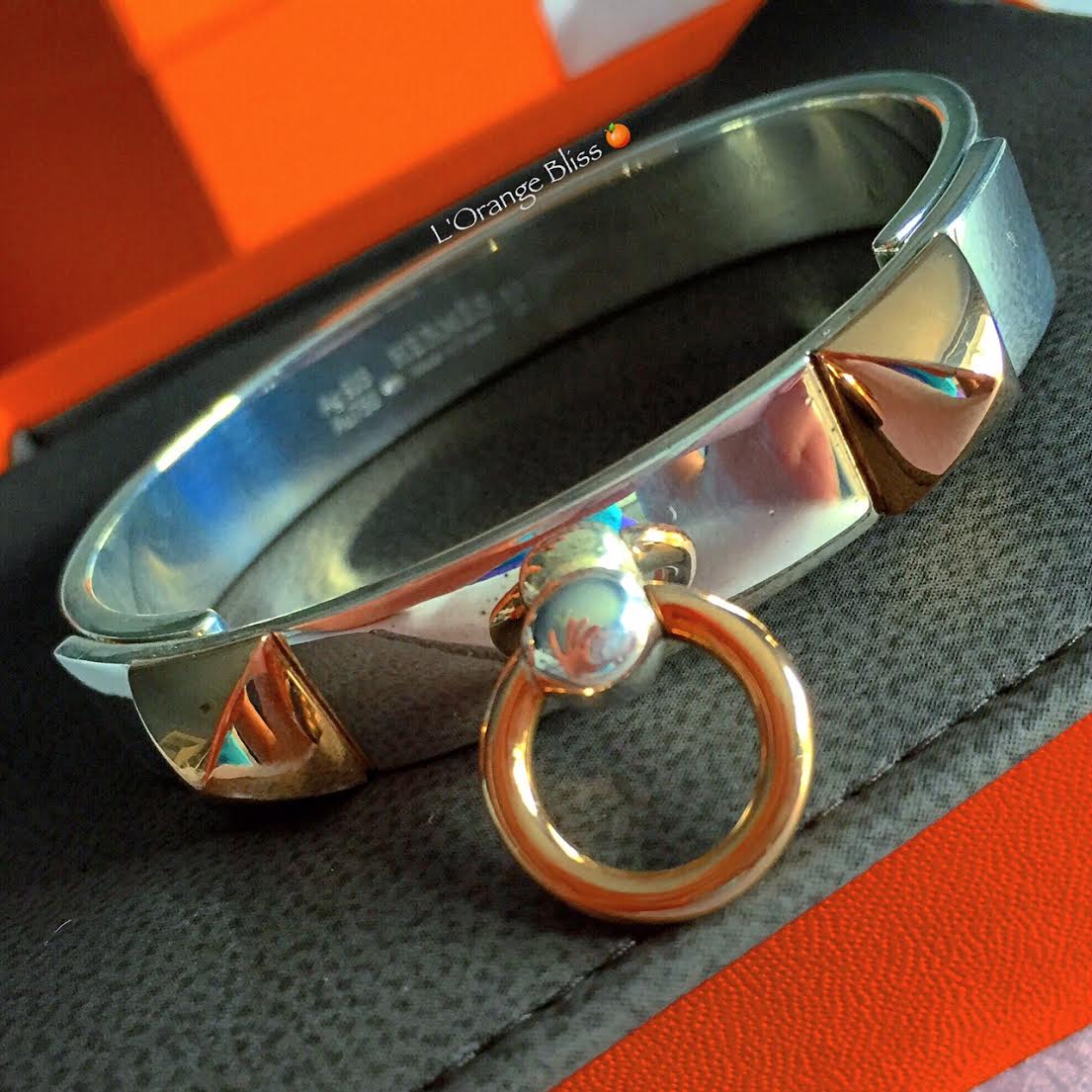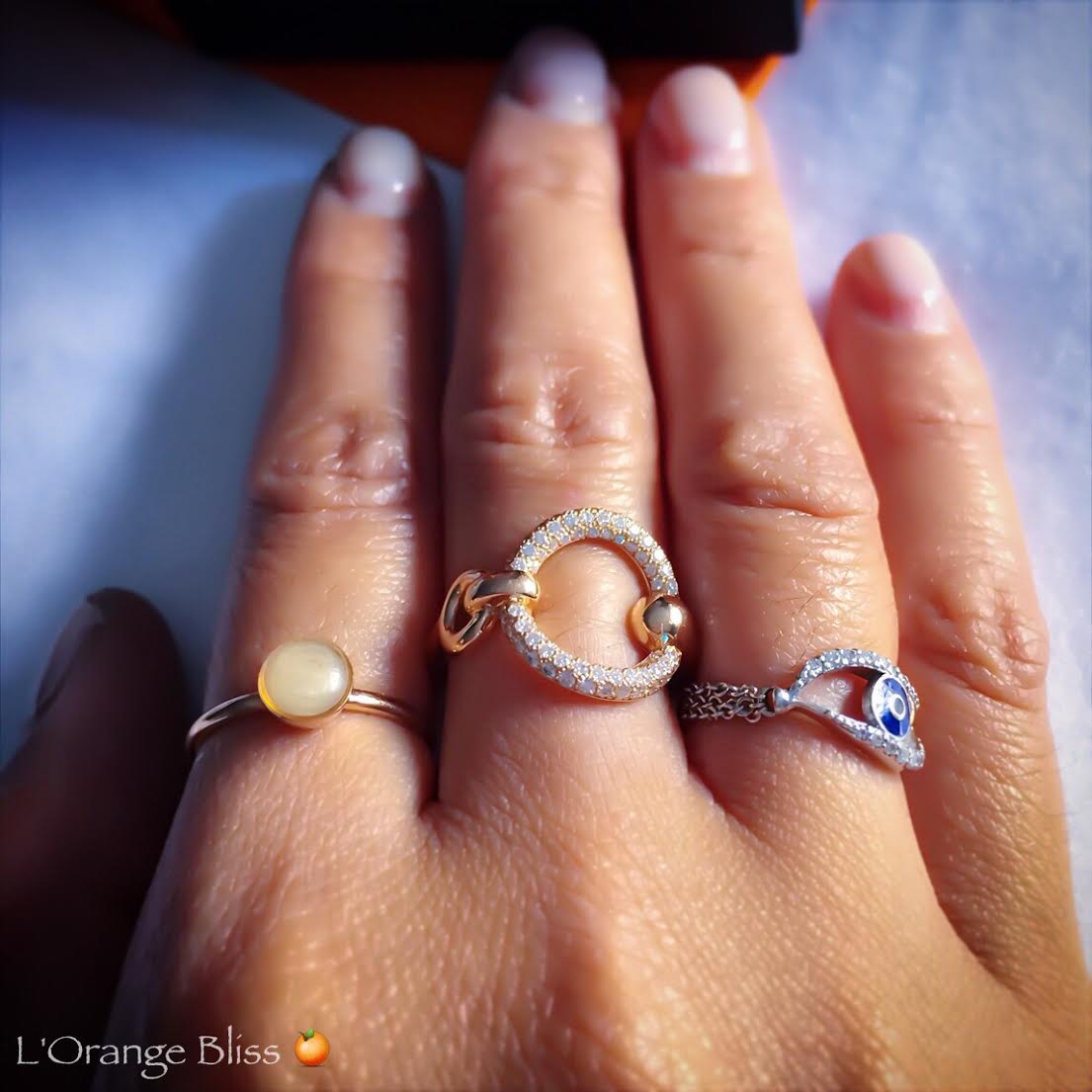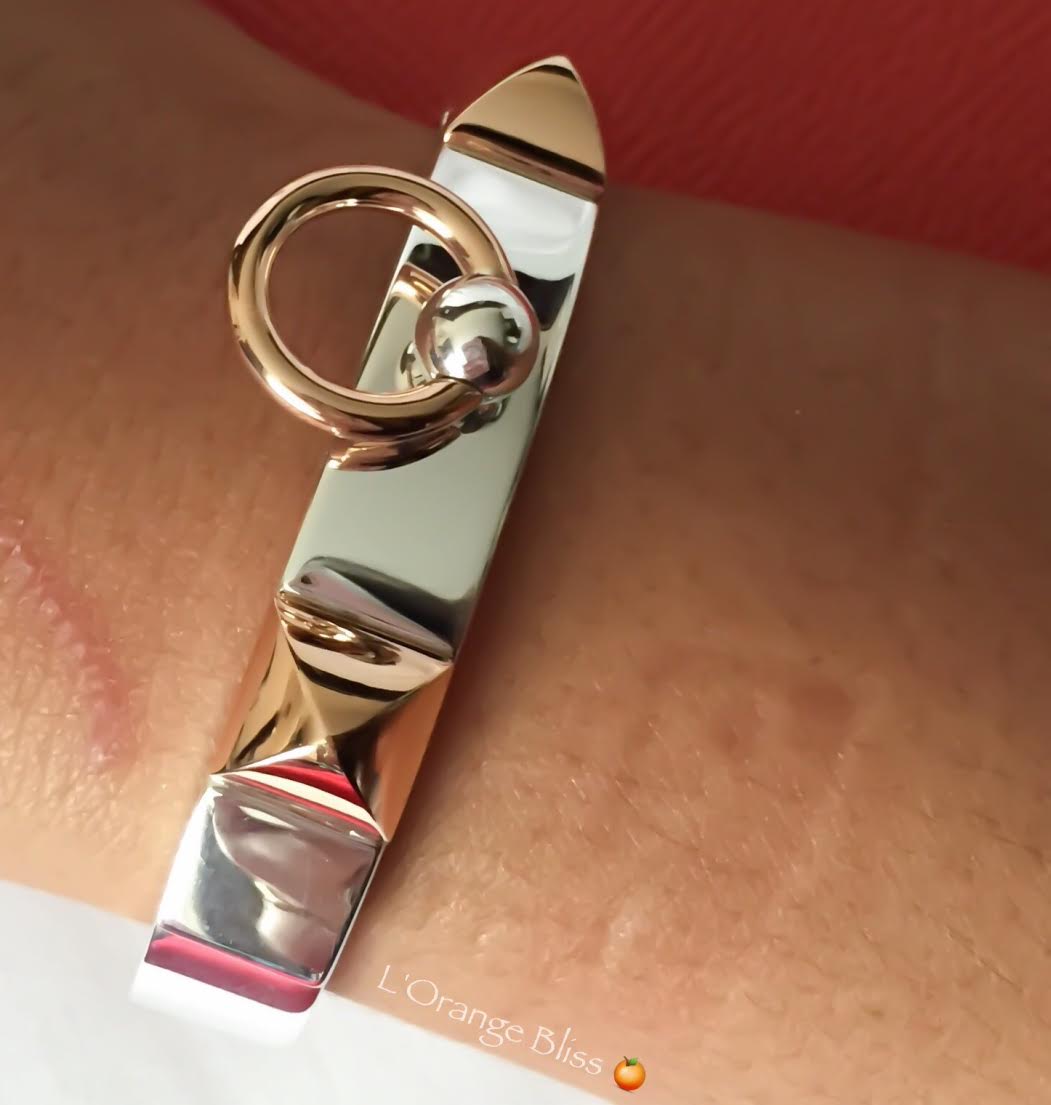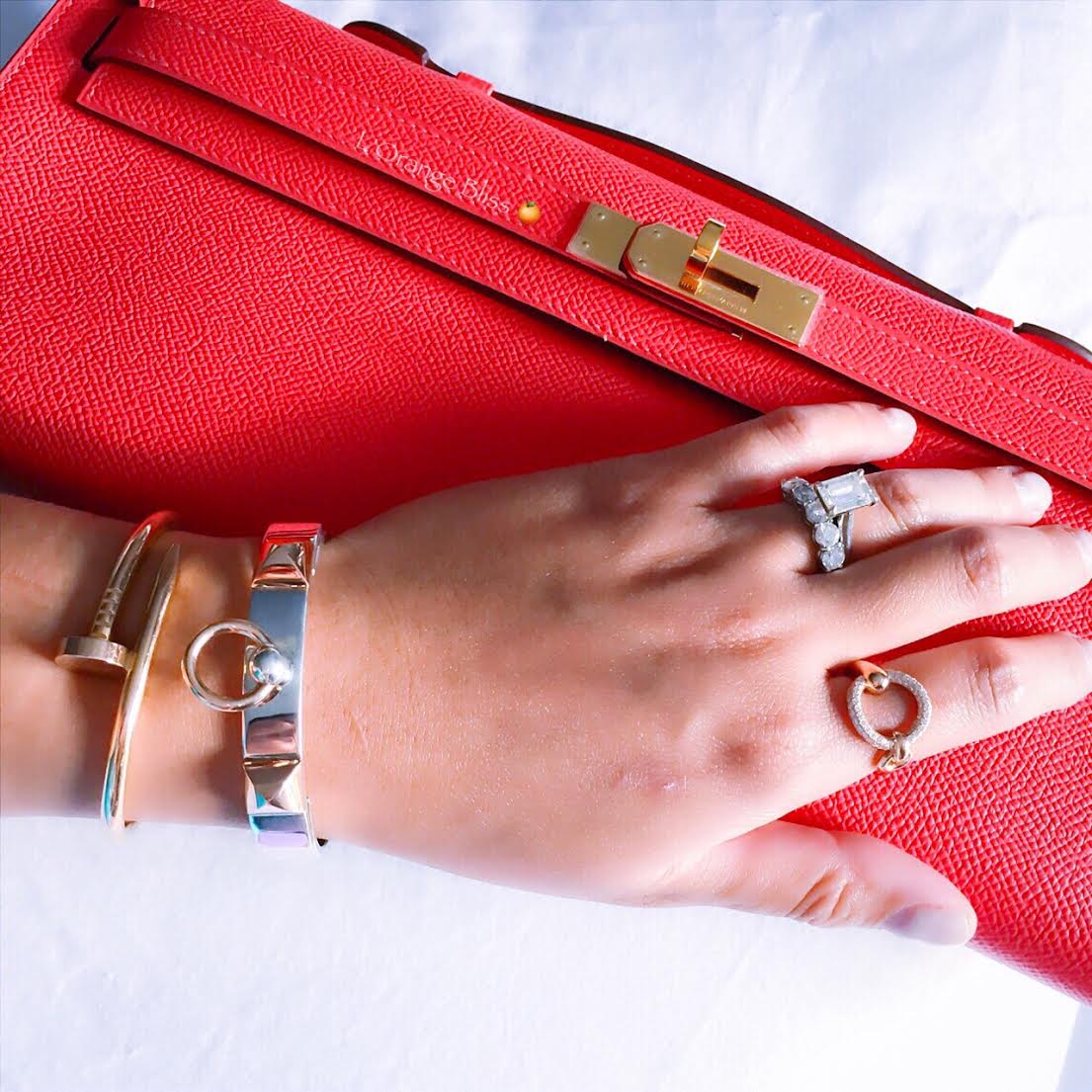 At the register, several other sales people complimented my SO Birkin.  I felt that everyone was really kind and helpful.  After I paid for everything, the associate at the register explained in detail how I should process my VAT refund at the airport.  You can choose to have your items delivered to your hotel, except they could not do this for the fine jewelry.  So I left the store with a plain brown bag instead of the Hermes orange bag (to prevent prying eyes and potential pickpockets) as I still wanted to roam the streets of Paris afterwards.  I walked out of the store on cloud 9 and skipped to Laduree where I topped off the most perfect day with a box of macarons and some bag charms, before doing some more window shopping, and then returning to the hotel.
I apologize for the length of this write-up, but I did not want to miss a single detail, in case it can help someone on their future trip to "The Mothership".
With love,
LeOrangeBliss
| | |
| --- | --- |
| Region | Kelly Cut |
| USA | $5,450 |
| | |
| Europe | €3,550 |
| VAT Refund (approx. 10%) | - €355 |
| Cost after VAT | €3,195 |
| | |
| US $ Equivalent | $3,603 |
| | |
| --- | --- |
| Region | Kelly Cut |
| USA | $5,450 |
| | |
| Europe | €3,550 |
| VAT Refund (approx. 10%) | - €355 |
| Cost after VAT | €3,195 |
| | |
| US $ Equivalent | $3,603 |
Just for fun, since we are on a price comparison spree between France and the US, we thought we'd examine the savings on @leorangebliss's Kelly Cut.
Let's do some handbag math…
Kelly Cut in US: $5450 + $517 (tax rate 10.25%) = $5,967 total
Kelly Cut in Europe: €3550 – €355 (VAT refund 10%) = €3,195 = $3,603 total
What she saved: $5,967 – $3,603 = $2364 ( approx 40% savings)