Do you remember "No Kelly For You…"
by Maura Carlin 
Sit down! Shut up! No way! Not you…I'm talking to myself. This can't be. It's not supposed to be. I'm not ready. What did I just do? Given the mess of emotions I experienced, you would think I had quit my job, run away from home or worse.
But no, this is crazy excitement…I bought my first Kelly…and from the NYC mothership of all places. Truthfully, I don't really know how it happened.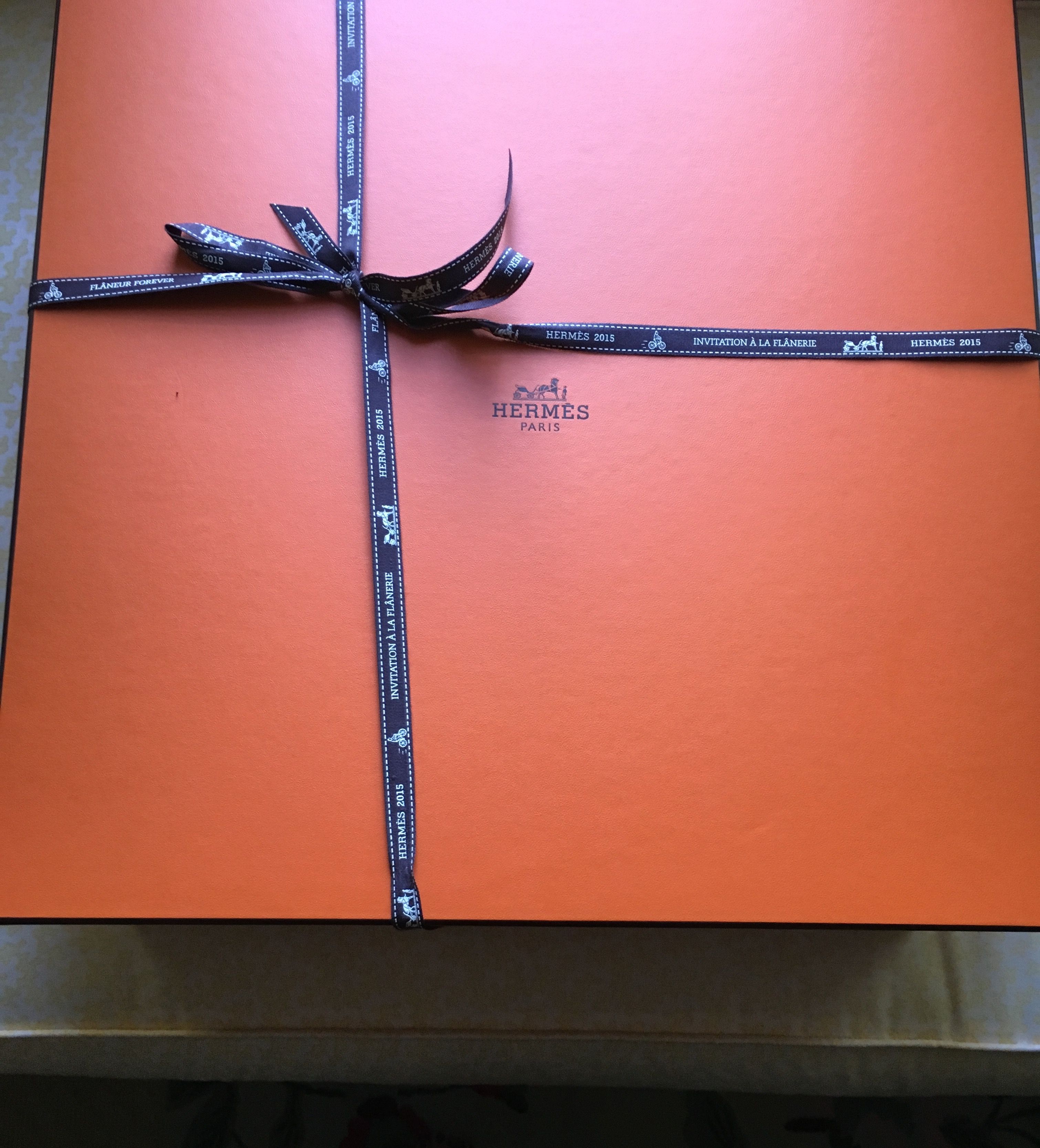 I went into the store to purchase a poncho (looking forward to wearing my navy/black Alamo by the way) and establish a relationship with a recommended SA. I figured that when the sale was complete we'd discuss my Kelly dream – K32 bleu sapphire – and it would remain a fantasy. Sale done, and we had the conversation. The difference was that instead of being told "there are no Kellys, would you consider a Birkin" or, the more likely "we have no Birkins or Kellys," I heard "let me see what we have."
I sat down and waited. My SA returned with the news – no K32 in BS or any dark blues or grays – would I consider black, gold or etoupe. Sadly, no. As much as I love PurseBop's black K32, most of my bags are black. I previously rejected B30 and B35 in gold because that color just isn't me. Although I adore my etoupe Evelyne, there's no need to repeat the color. However, she told me there is a different blue K35, interestingly the same color I'd admired in a Bolide. She brought it out and we teleported (I seriously don't recall the elevator) to the third floor for private examination space. She opened the box and pulled it out of the dust bag. It wasn't until much later that I even realized her gloves were off, the bag and box previously unsealed.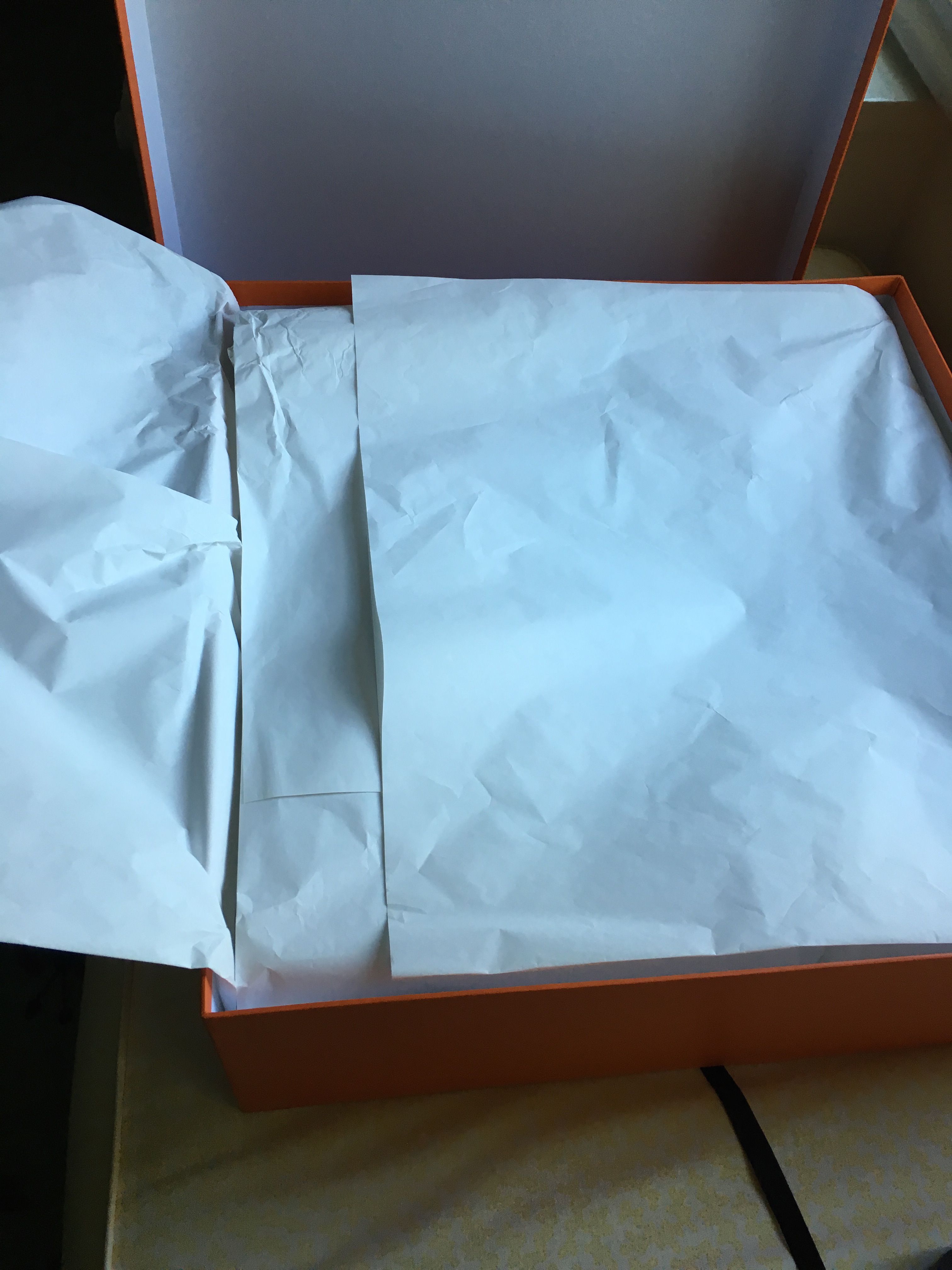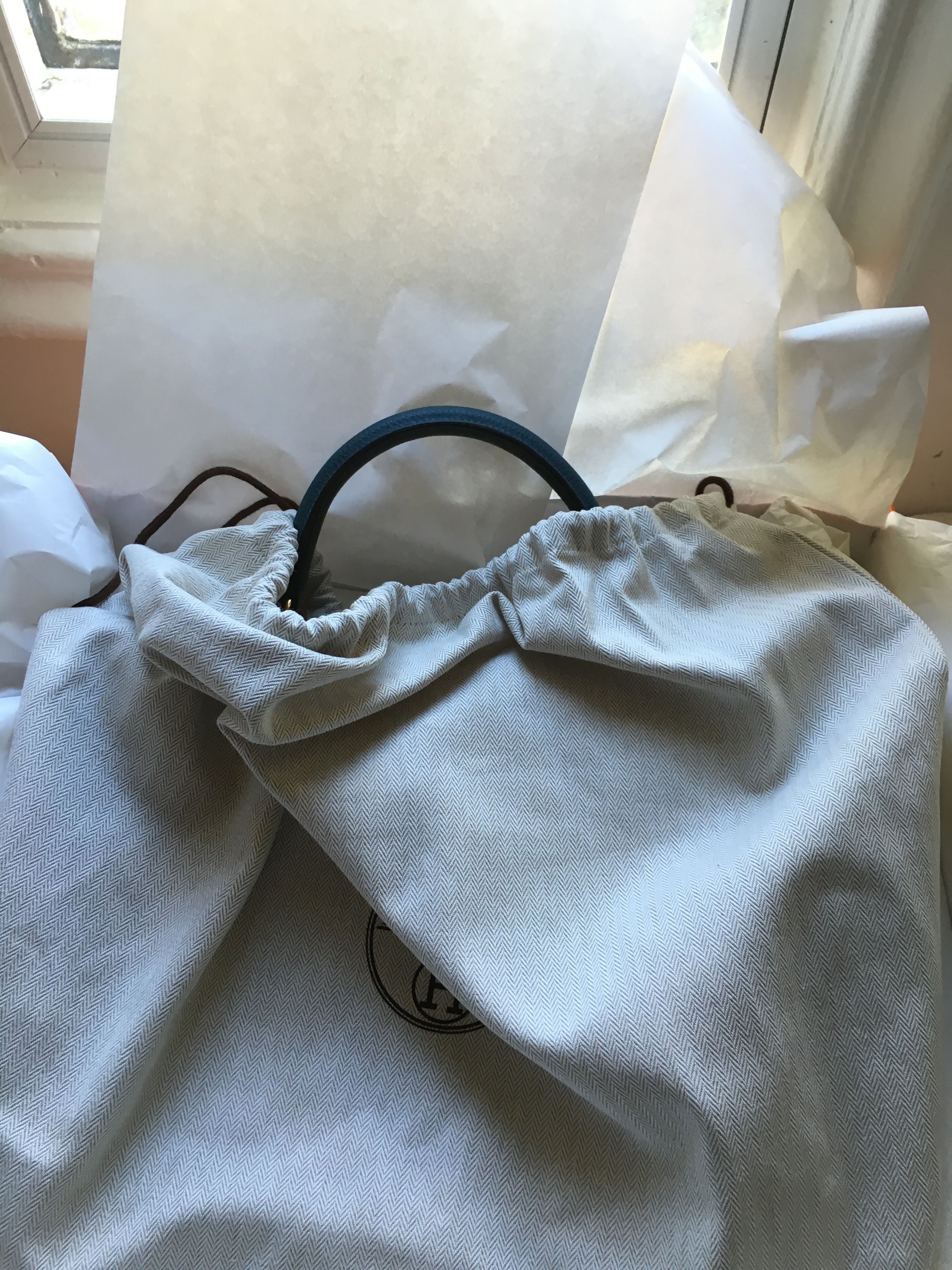 It's a beautiful color . . . deep and rich with green and gray undertones . . . with GHW. I imagined it spicing up my drab yet edgy wardrobe of black, gray, navy and white. My heart began racing. What to do? It's not the right color or size. If you've ever done kitchen renovations, you know the dilemma: no matter how much you spend, you still have to make compromises. What to do? Can I carry this size? Clearly my astute SA had sized me up – she knew my muted clothing needed a subtle (not glaring) pop and that my bag needed capacity for my daily routine. According to her, K35 is actually size- and capacity-comparable to B30, rather than B35 (see PurseBop's Hermes Birkin Sizes Reference Guide for comparison). Naturally I texted PurseBop, who had millions of questions. While she queried away, I said yes. As PurseBop continued to probe and gently encourage black, I almost had a change of heart. Almost. Instead, I called the credit card company to warn of an impending bigger-than-usual charge.
So, I did it. But that's not the end of the story. As I trekked through Manhattan with two HUGE Hermes bags trying not to attract attention or maim anyone, I continuously flip-flopped…I want it, I want it not…back and forth, to and fro. What have I done? When am I going to use this? Should I have opted for black? How could I do this without PurseBop at my side? An hour after pulling the trigger I was totally freaking out. Orange is the new panic attack.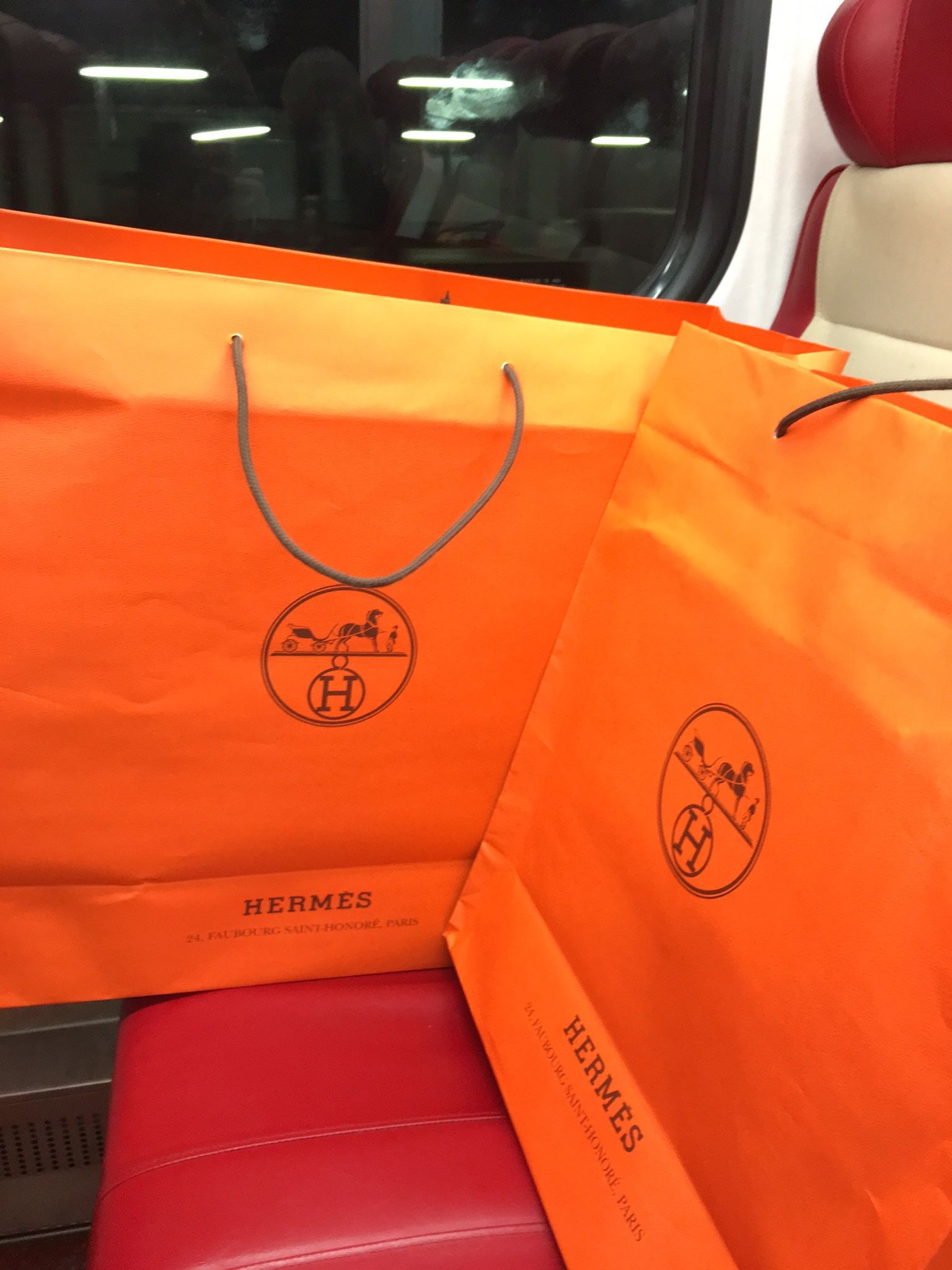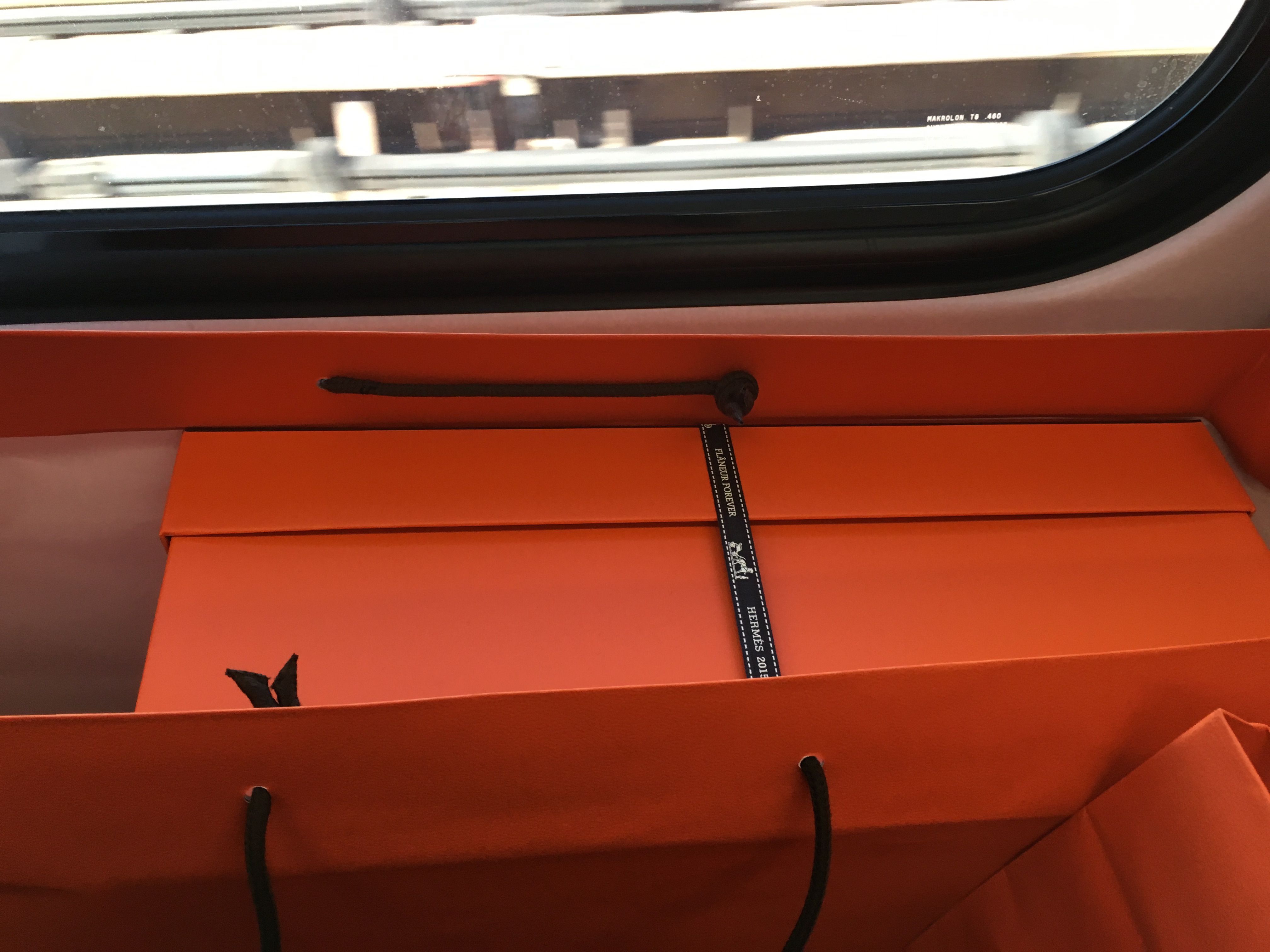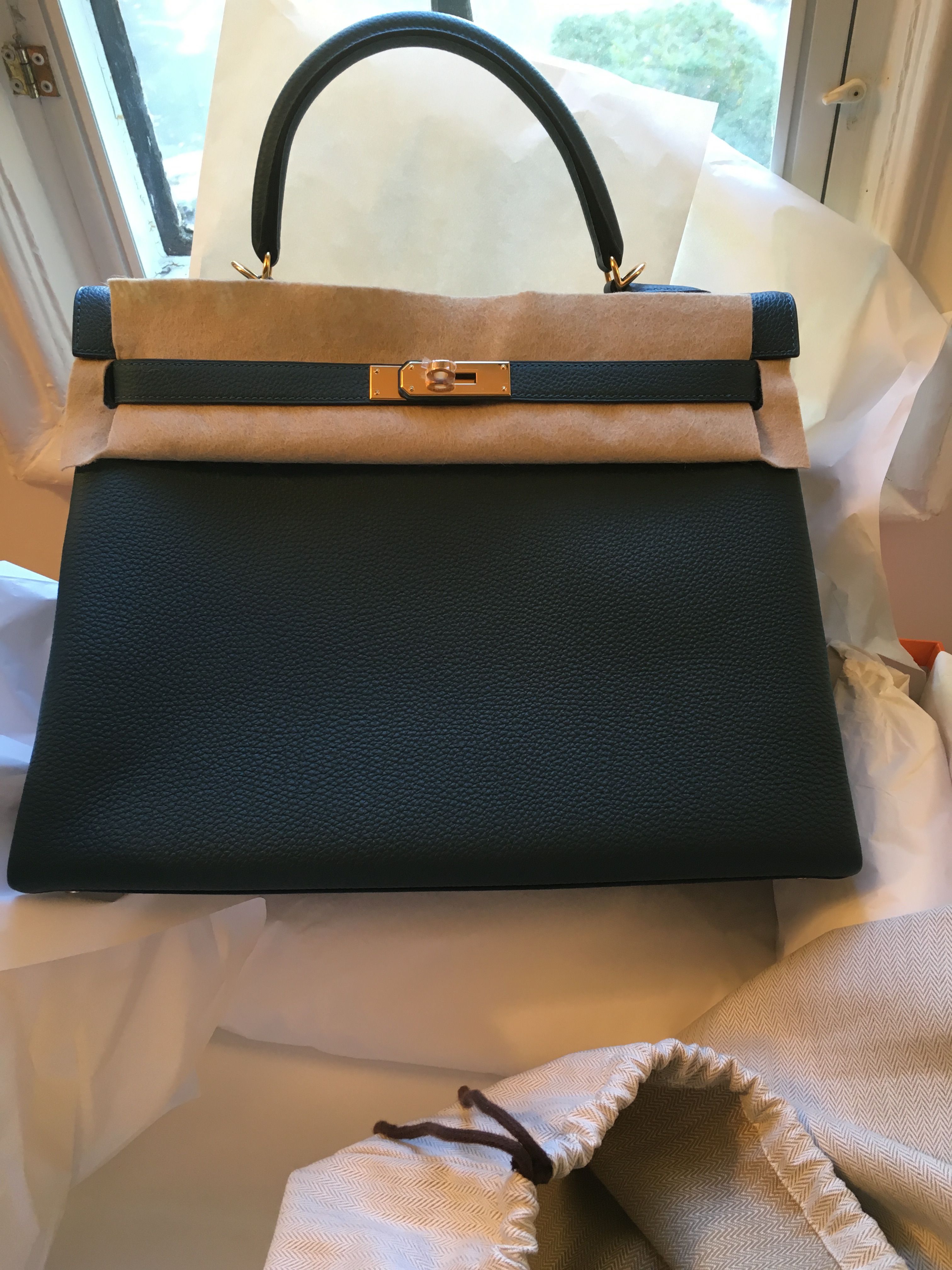 PurseBop jokingly chided me for failing to document my adventure. Truth be told, I didn't quite have the "experience" PurseBop and others cherish. It felt more rushed, more business, also probably more me. I'm not inclined to imbibe and nibble or step and repeat with a new purchase. I often feel embarrassed, maybe even guilty, and try to hide my extravagance. In the privacy of my home, Kelly and I shared a photo shoot and I relaxed. Telling my husband made me even calmer.
Five days after the big buy, I'm pleased and excited. She has moved from under the bed to the closet. Baby steps folks.
Care to guess the color?