Bonus feature:
This personal recount of my Monte Carlo indulgences comes as a bonus post. I am limiting the specific details to only the treasures featured in the picture story board from Chapter 3: Taste of Laduree, Dash of Dior & a full serving of Chanel.  I tried the 'mime' version, but I feel compelled to share the details.
Monte Carlo is truly one of the the most magical cities I have been to in recent travels. The opulence, the style, & the energy transport you to another era. Not to mention, the shopping and selections were the finest we had experienced in Côte d' Azur.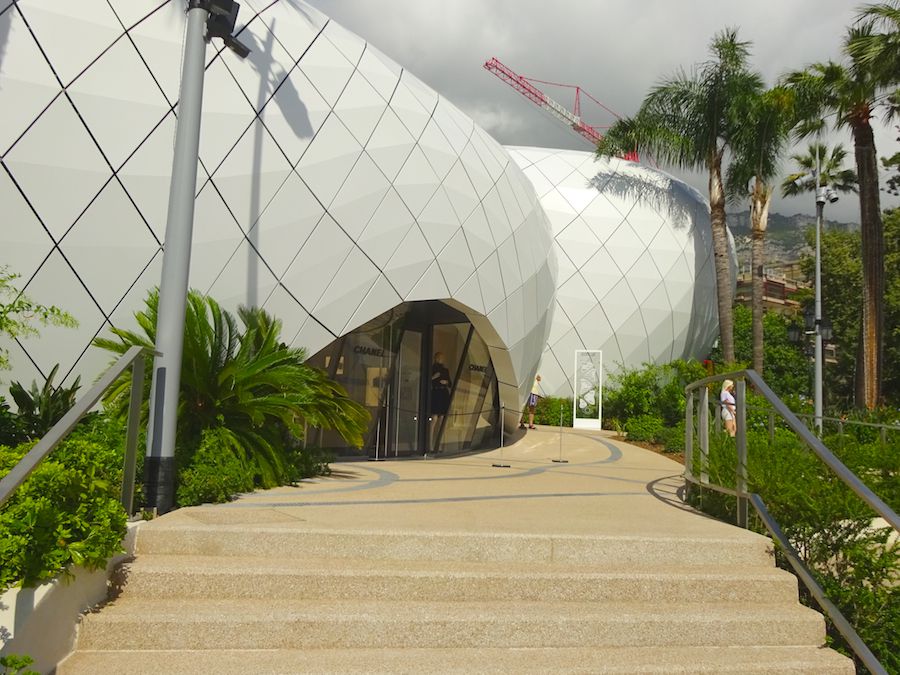 The shopping domes or pavilions just constructed  in the last year house the finest designers such as Chanel, Dior, Louis Vuitton, Celine and YSL, to name few. A bag lover's heaven, we found the most handbag selections from every luxury  brand here.
The Dior stop was one of my most memorable shopping moments of the trip. I'll share some pictures I took while contemplating mini choices, but we'll save the Lady Dior magic for another post. Let's concentrate on the Dior Fusion Sneakers I reveal in the previous post.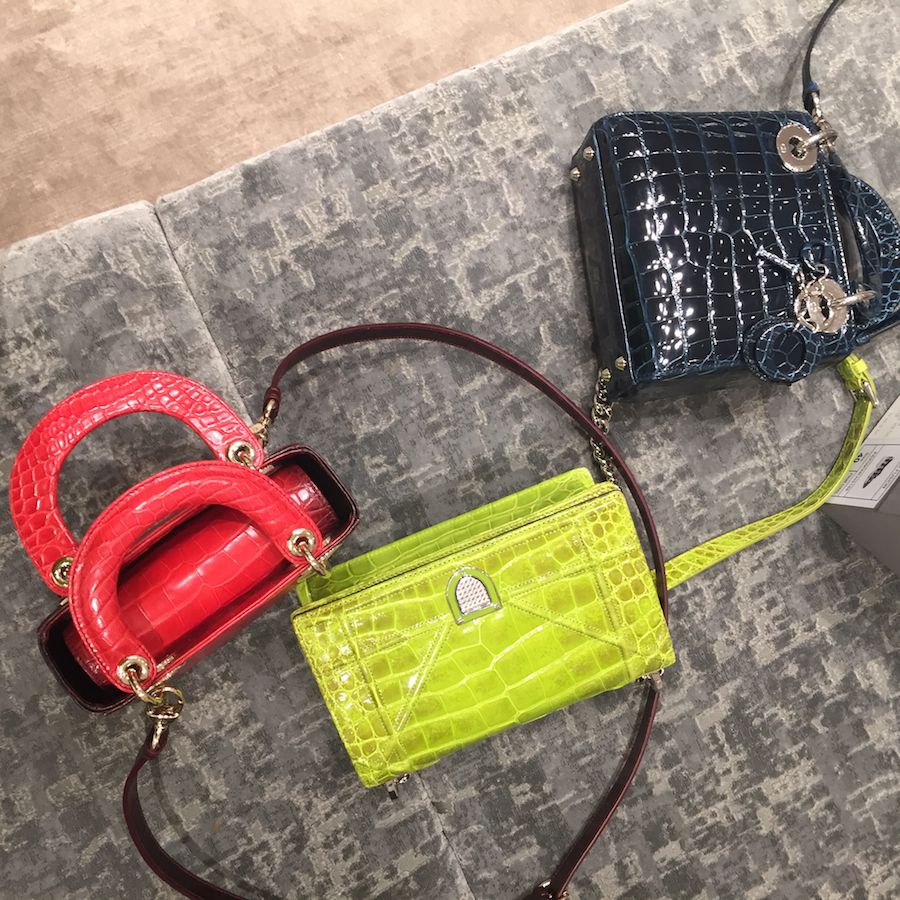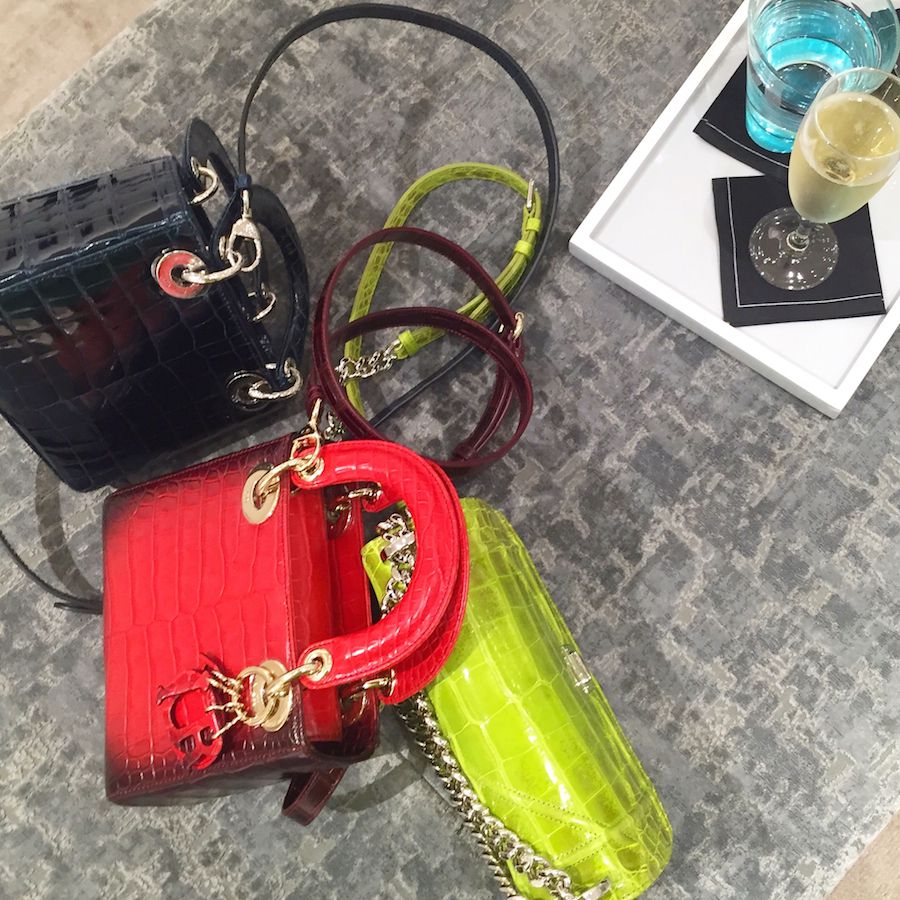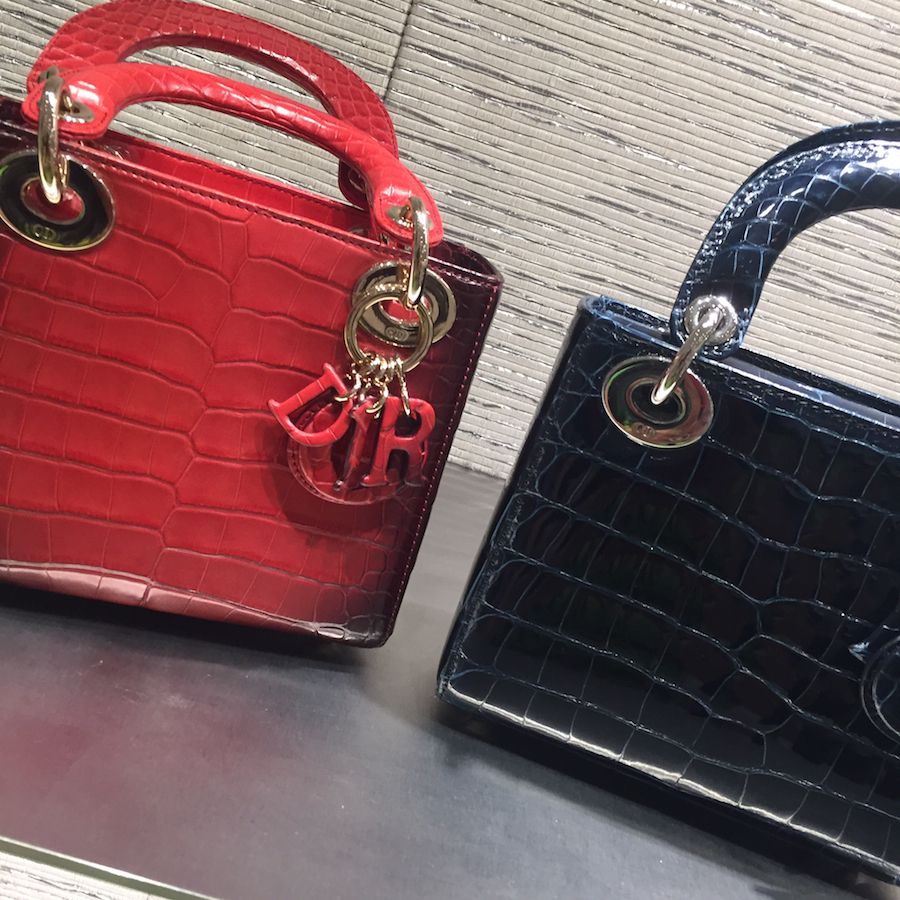 The sneakers were a total impulse buy for me, I had no idea what the prices were like in the US for the Dior Fusion Collection. I always thought I should add a pair for fun & comfortable travel but I'd never tried them. These were the latest release & the bling just did their thing, LOL.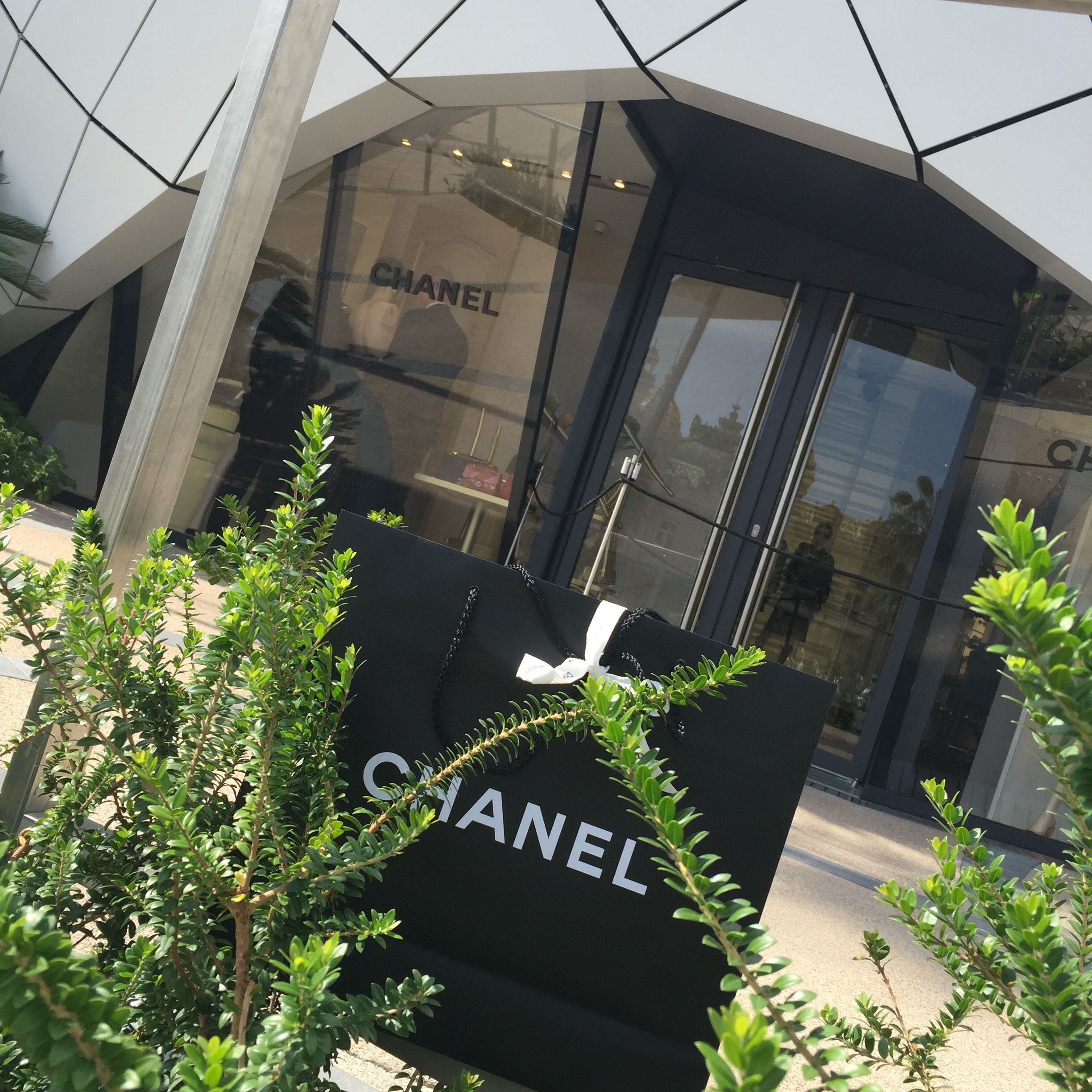 The scene that has been so vividly described on the second floor will forever be etched in my memory. The number of exquisite blingy handbags that swept our attention cannot ever be forgotten. Combined with the energy of 5 enthusiastic fashionistas, bottles of flowing champagne and the 5 'MR'S' made for a movie scene, I'm sure we were a sight! Between all of us, a handsome contribution to the Chanel fountain was indeed made.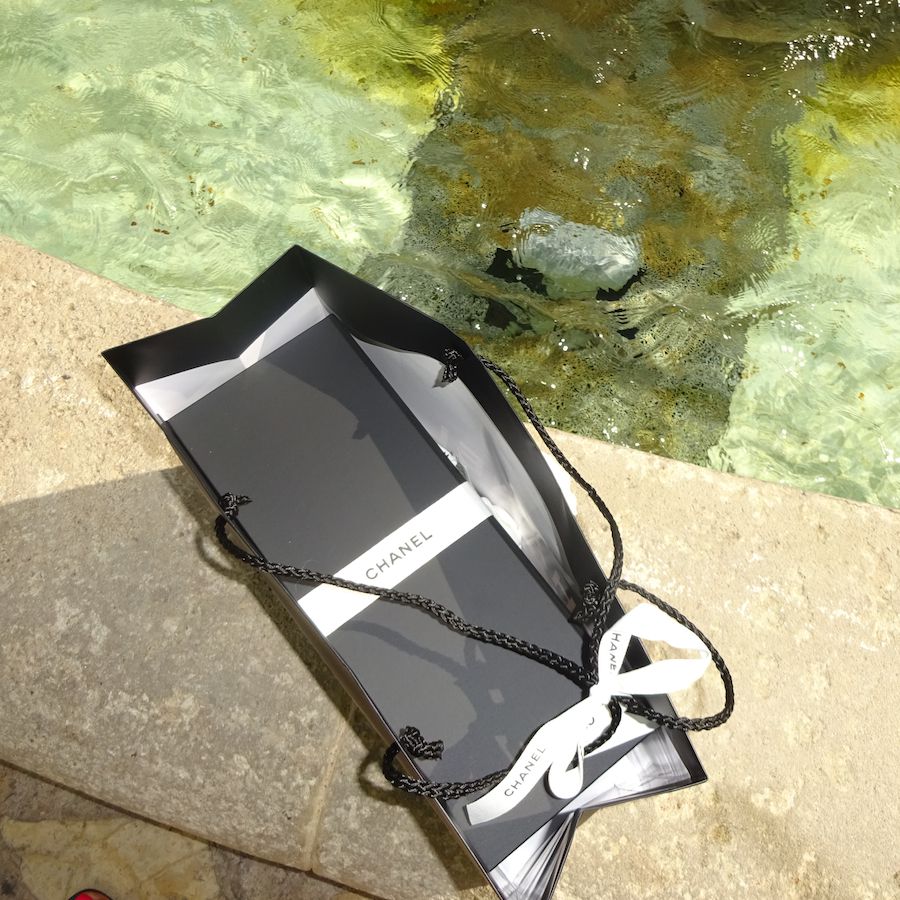 One of the PurseBop treasures…
Dior Sneakers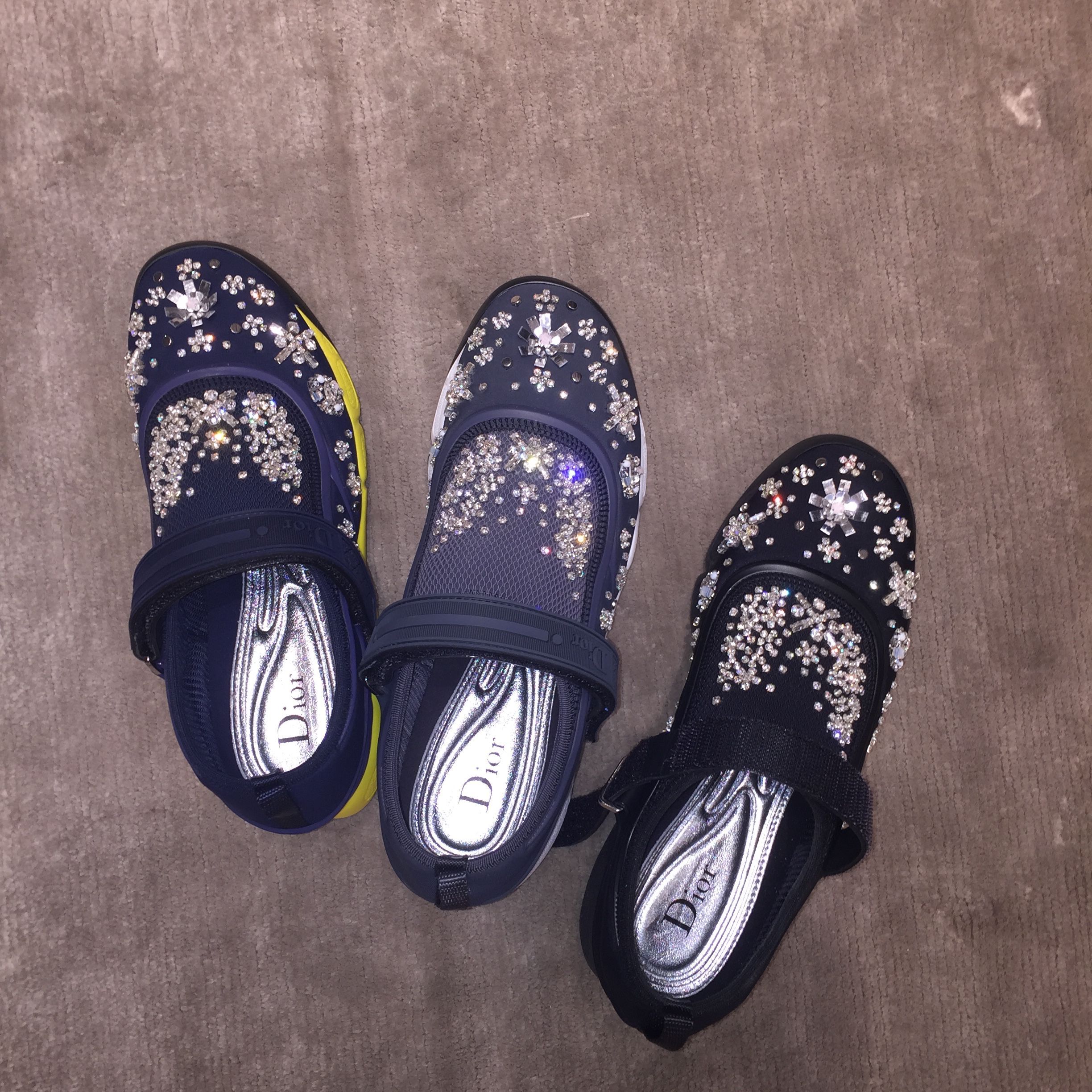 | | |
| --- | --- |
| Region | Dior Sneakers |
| USA | $1,300 |
| | |
| Europe | €950 |
| VAT Refund (approx. 10%) | - €95 |
| Cost after VAT | €855 |
| | |
| US $ Equivalent | $972 |
Chanel Clutch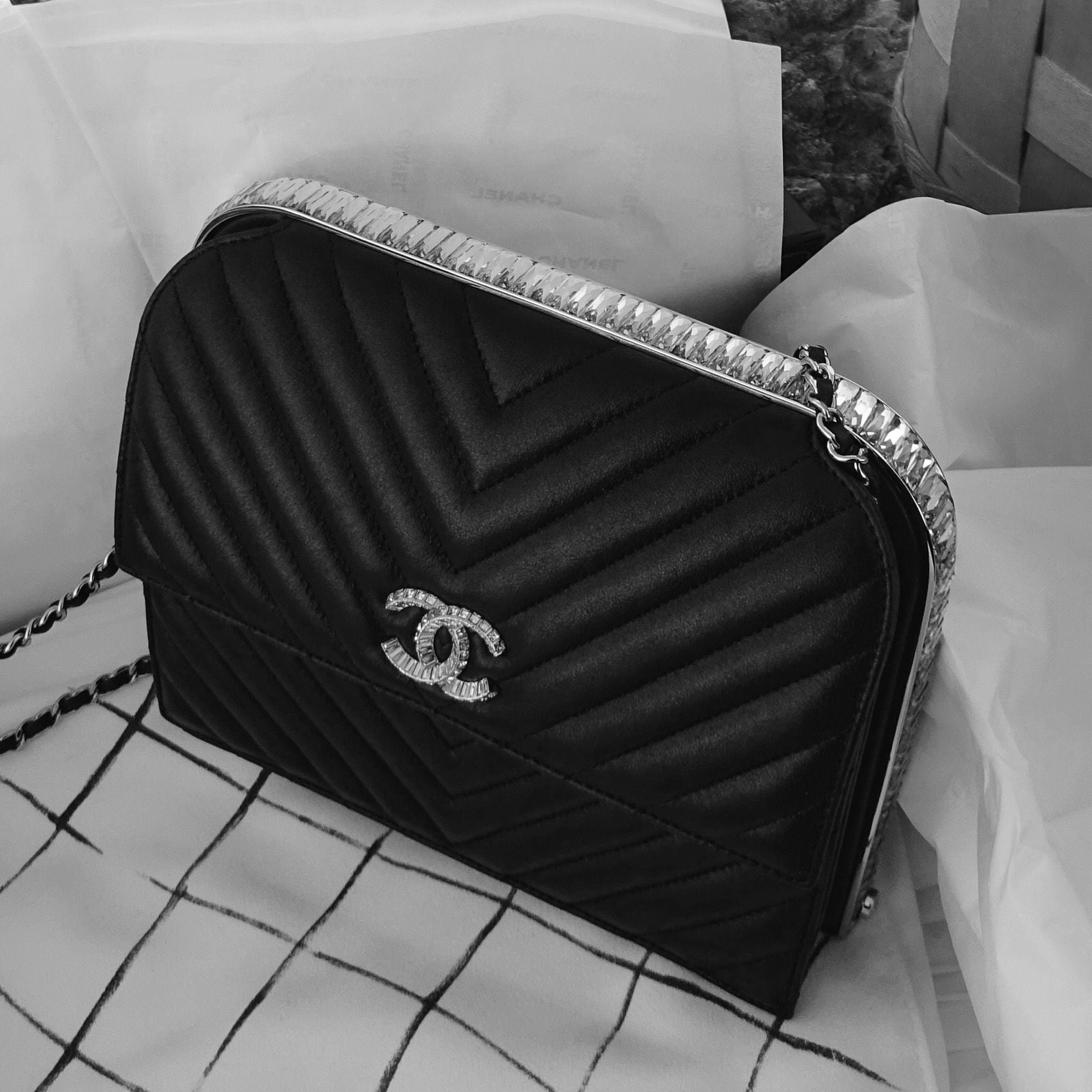 | | |
| --- | --- |
| Region | Chanel Clutch |
| USA | $5,700 |
| | |
| Europe | €4,700 |
| VAT Refund (approx. 10%) | - €470 |
| Cost after VAT | €4,230 |
| | |
| US $ Equivalent | $4,808 |
Let's do some SHOE math…
Dior Shoes in the US: $1,300 + $133 (tax 10.25%) = $1,433 total
Dior Shoes in the Europe: €950 – €95 (VAT refund 10%) = €855 = $972 total
What I saved: $1,433 – $972 = $461 (approximately 33% savings)
I was pleasantly surprised to come home and see my savings! I really wish I had bought the traditional FUSION pair I loved too.
PurseBop is no newcomer to Chanel, nor to the exquisite runway pieces made each season. The display of tantalizing treasures was so difficult to select from. My goal was to find something unique if I could, something that was not going to be seen repeatedly. I also wanted to find something unlike the other blingy pieces from my collection (this can be challenging).
I had not seen this piece before, nor did I know the US price, and it's shape intrigued me. It's relatively flat structure made it an ideal travel piece for my lifestyle (something I am considering more and more with my purchases). It's thin delicate traditional chain strap was long enough to wear over the shoulder for a cocktail event and possibly even long enough for a more casual cross body occasion. The leather was my favorite lambskin, and of course the crowning jewel had to be the swarovski bling, LOL. Would be great carried as a clutch, (although clutch'ing not really my style).
To see full Chanel reveal pictures click here…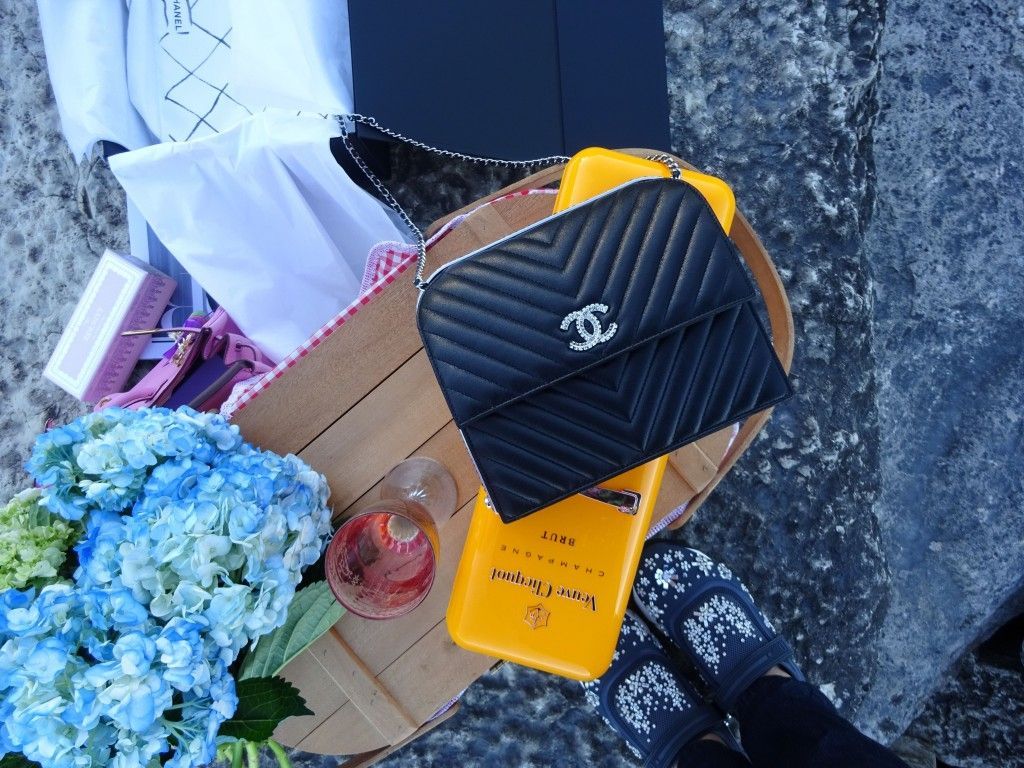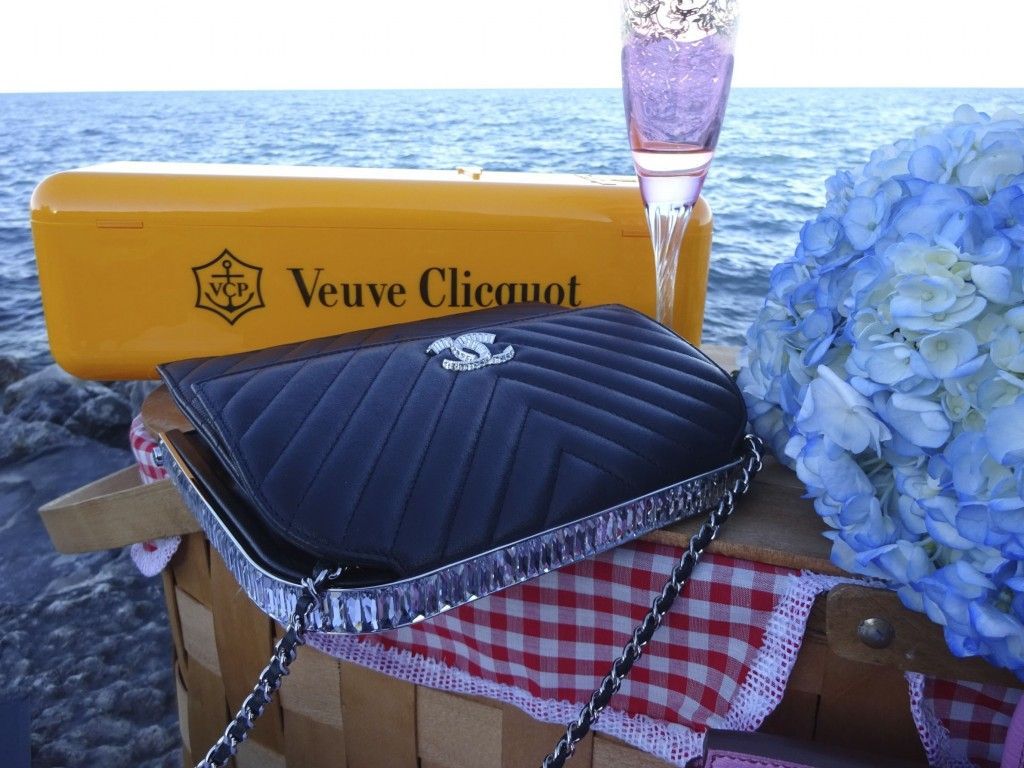 Let's do some handbag math…
Chanel Clutch in the US: $5,700 + $584 (tax rate 10.25%) = $6,284 total
Chanel Clutch in Europe: €4,700 – €470 = €4,230 = $4,808 total
What I saved:$6,284 – $4,808 = $1,476 (approximately 23% savings)
Clearly what we can see is that Chanel prices can still vary from item to item despite price harmonization. Interestingly, the discount percentage here (~ 23%) was more than Amber's clutch from the same collection (~18%) and  considerably less than her WOC (~33%). Do remember Rita's RTW and Boy tote saw considerably less or virtually insignificant savings (~10%).
Chanel savings vary item to item, so do your homework if pricing plays a role in your choices.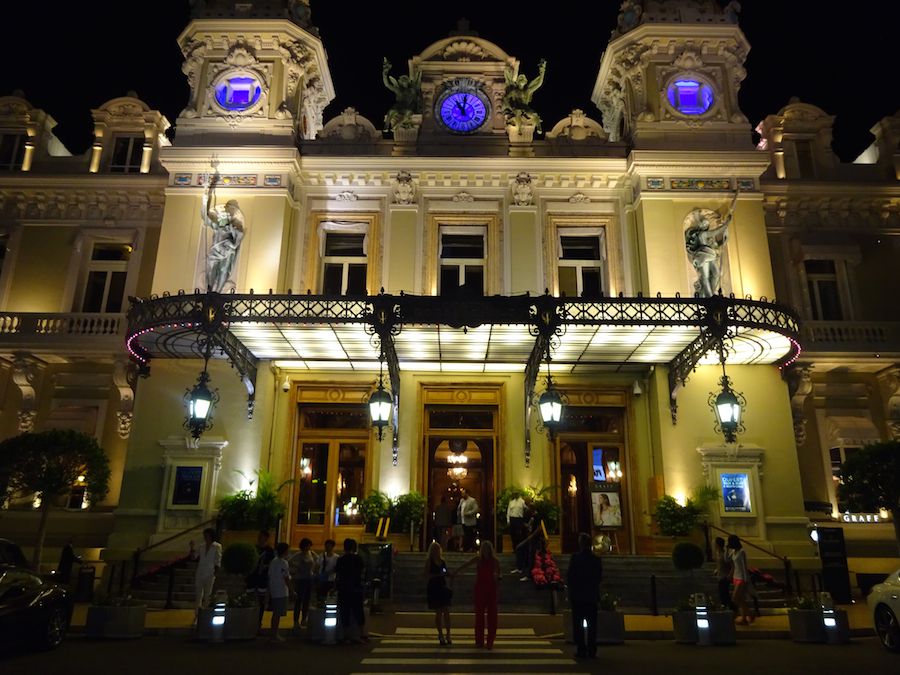 Casino Time: the day would not be complete without a few rounds of blackjack… PurseBop won just about enough for a pair of Hermes twillies ~ 180 euros to be exact, hehe. .