This week Hermès questions dominated Dear PurseBop's inbox. The luxury house is notoriously cloaked in mystery, intrigue, and uncertainty. But it is those very things that keep us coming back for one more and then one more after that. We enjoy sharing our knowledge and experience with the brand. Keep your questions coming by clicking here. And be sure to read all our past questions and answers submitted by your fellow community members. We all share this passion and we love educating and enjoying everyone's success, one handbag at a time.
Do We Need To Build Another 1:1 Spend Ratio to be Offered A Second Quota Bag From Hermès?
A question many Hermès customers often ponder is how much do I have to spend to be offered my next quota bag. Although there is no established "rule" per se, it is understood that you will continue your journey with your Sales Associate (SA). Tap here to get all of PurseBop's insight on this hot topic.
How Do I Buy A Hermès Bag For The First Time?
Although we have written many detailed and extensive articles on how to purchase a quota or non-quota handbag from our favorite luxury house, we never tire of discussing the mysterious world of Hermès. Read the latest on how to navigate the often complicated world of Hermès by here. Our tips, guides, insight, experience, and advice will assist you every step of the way.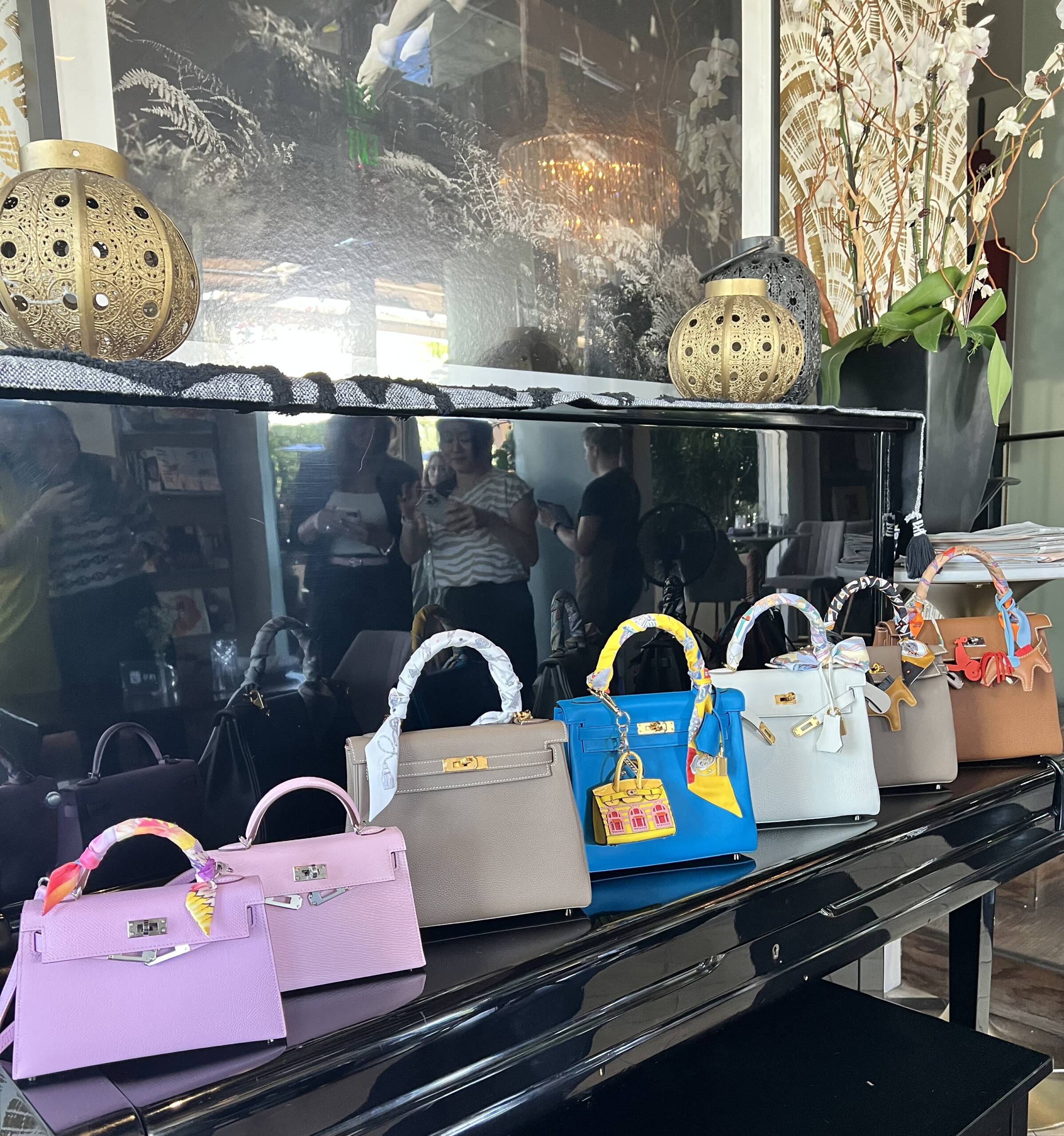 Is it Appropriate to Mention to My Hermès Sales Associate That I Wish to Create a Special Order Bag?
Being offered the opportunity to create a Special Order (SO) Hernès bag is an extremely huge honor. Although it appears on social media that many people are offered this opportunity, it is really a very small percentage of customers. There are many layers within the Hermès structure that must align before you may be given the chance to create a one-of-a-kind handbag with the Hermès signature horseshoe. Read Dear PurseBop's tips and suggestions here.
Are The Display Only Bags at Hermès Boutiques An Indication of What They Have In Stock?
The beautiful line up of bags behind the glass cases at many Hermès boutiques that say "For Display Only" serve a specific purpose. When a customer is repeatedly told "sorry we have no Mini Kellys or Birkins" but both are staring at them from behind the locked glass case, it can be frustrating. Read Dear PurseBop's explanation about the "display only" handbags here.
We love to hear from all our community members. Don't be shy. You may submit your questions anonymously or with your instagram handle. Either way, we do not share who submitted the question.
To submit your questions go to the homepage of PurseBop.com, click on the Dear PurseBop portal, then click on the long orange box to submit a question or simply click here.
To read our response to your question and the many other questions we have answered from our community members, go to PurseBop.com and click on the Dear PurseBop portal to see all the posts or click here.