Let's take a moment to talk about Givenchy's most iconic bag: The Givenchy Antigona. Many of you are probably already familiar with the Antigona since it has been toted by countless celebrities and has been a popular bag in the handbag world for the past, few years. However, it's still worth learning about the Givenchy in an in-depth manner because its innovative construction has inspired many other bags. It is also a great staple bag, so if you're looking for collection essentials, consider the Givenchy Antigona!
What to expect from this Givenchy Antigona Reference Guide…
Features and History
Sizes
Prices
Special Styles
Best Looks
Celebrity Sightings
Instagram Eye Candy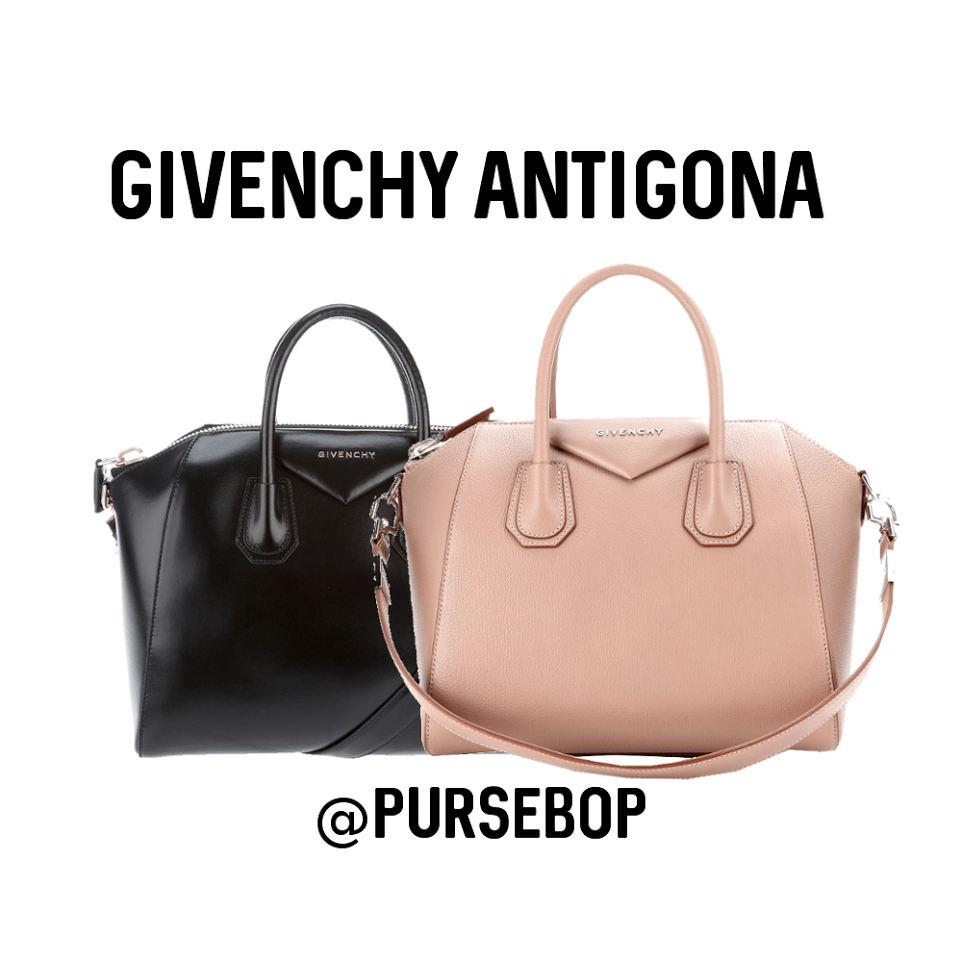 Features and History
For a little bit of history, the Givenchy Antigona was first introduced in the Givenchy Fall/Winter 2011 collection, and has been reiterated in many different colors and materials since then.
The Antigona is a satchel with a silhouette similar to a duffle bag. The Givenchy Antigona seems to be loved by so many because of its simplicity. It is a structured bag with clean lines, so it has a very sophisticated, sleek aesthetic but with a little bit of edginess. Similar to other bags like the Saint Laurent Sac de Jour, the Antigona is a traditional bag style with a modernized look.
Features include:
Two Top Handles
Detachable Strap for crossbody wear
Top Zip Closure
Interior Zip Pocket and Two Slip Pickets
The Givenchy Antigona comes in three sizes: Mini, Small, and Medium.
Common materials include Smooth, Box, or Textured Calfskin, Grained Goatskin, and exotics such as Python, Ostrich and Crocodile.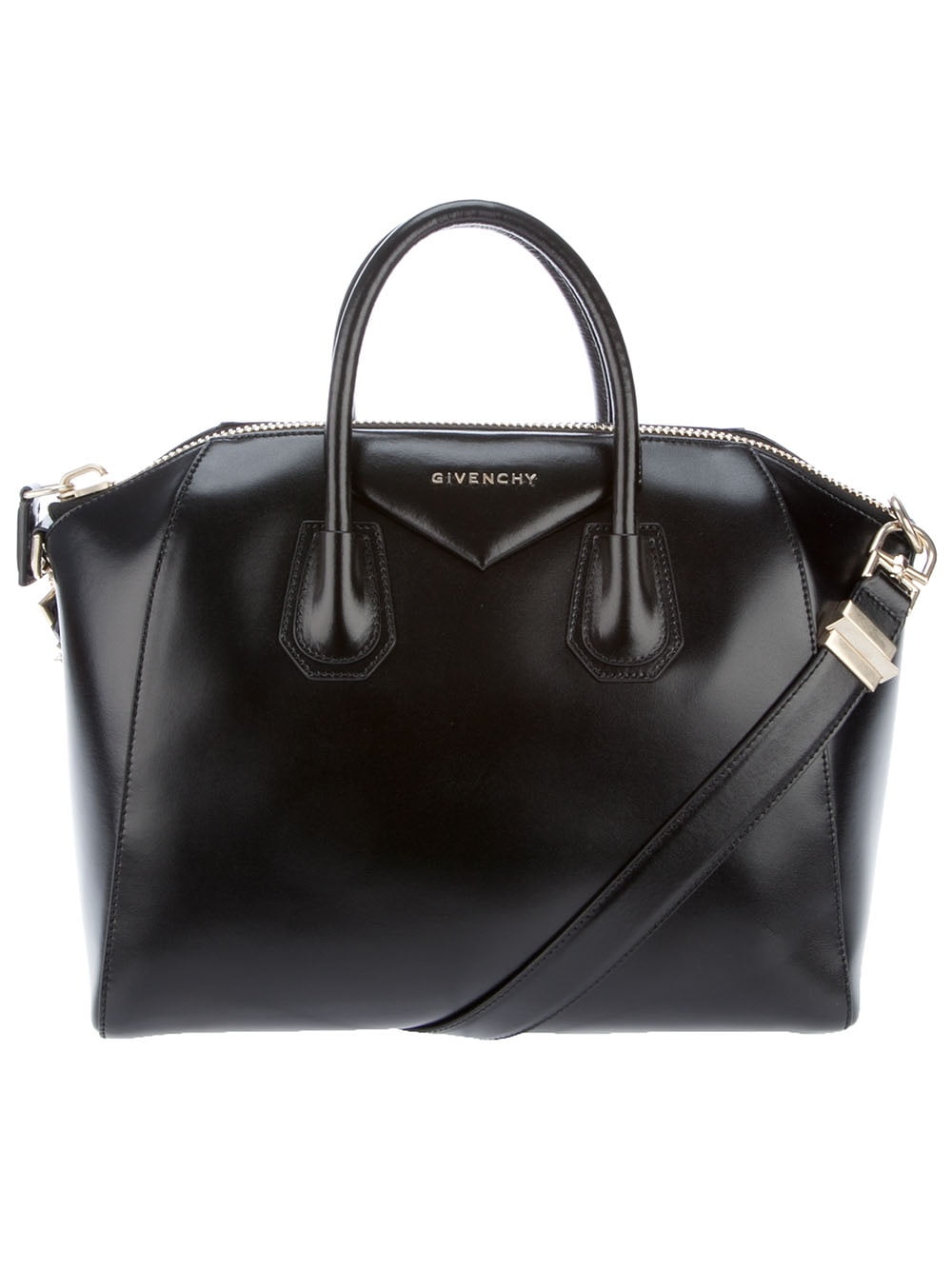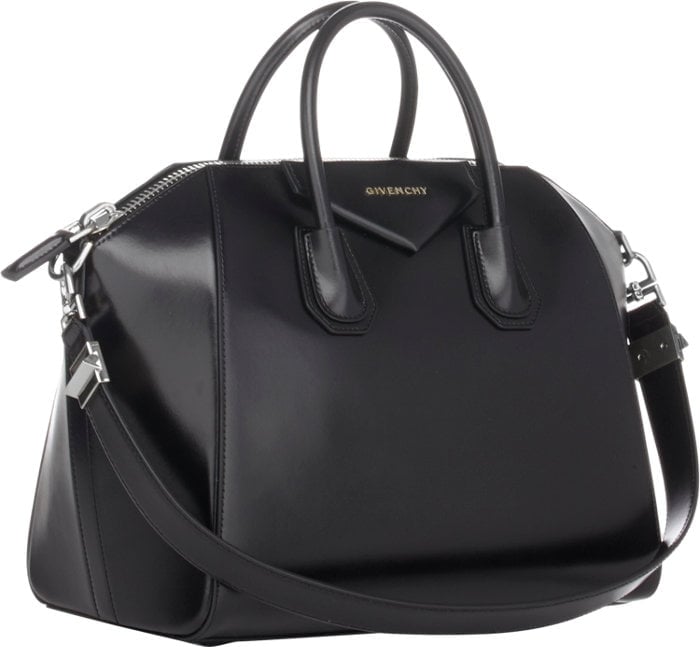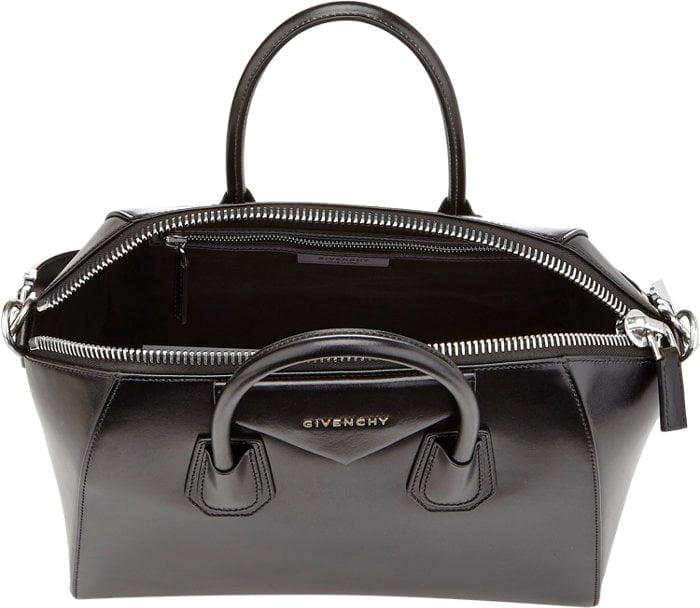 Sizes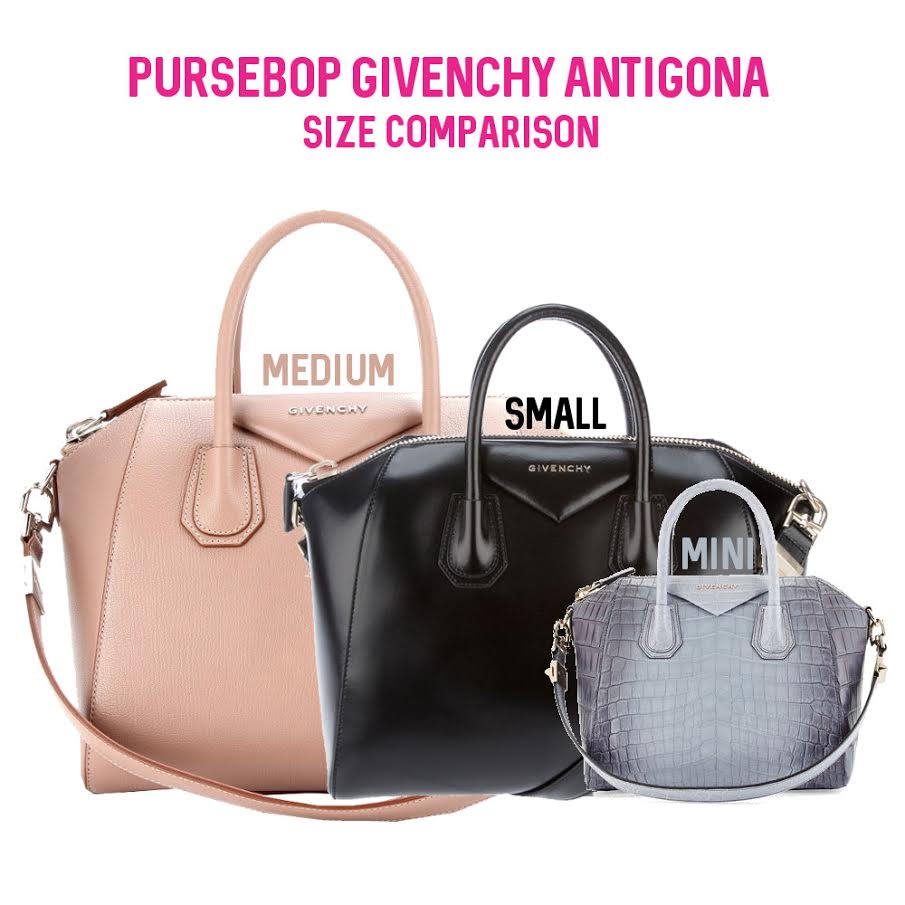 Dimensions Smallest to Largest (L X H X W inches)
| | |
| --- | --- |
| Antigona Size | Dimensions |
| Givenchy Antigona Mini | 8.7 x 7.7 x 5.3" |
| Givenchy Antigona Small | 11 X 9.45 X 6.5" |
| Givenchy Antigona Medium | 13.4 X 11.4 X 7.5" |
Prices
Prices listed for basic leather options
| | |
| --- | --- |
| Antigona Size | Price in USD |
| Givenchy Antigona Mini | $1,750 |
| Givenchy Antigona Small | $2,280 |
| Givenchy Antigona Medium | $2,435 |
Best Looks
The Antigona is such a versatile bag that it will adapt to almost any outfit you pair it with. If you need style suggestions though, check out the looks below.
Neutral Lovers
The Antigona is a very minimalist bag with clean lines, which is why it is perfect for those who like a more simple, understated aesthetic. Many people tend to buy Antigona bags in more neutral colors like black, nude, and light pink so that the shape of the bag can speak for itself.
Street Chic
The Antigona is just a really cool bag that will make you FEEL effortlessly cool! It has a bit of edginess to it due to its sharp, angular lines and will work well for street-style looks.
Flirty & Feminine
The Givenchy Antigona is a classic satchel shape and speaks perfectly to feminine looks. Since it does have a boxy silhouette, it will help balance out more flowy, flirty clothing such as dresses and skirts.
Kylie Jenner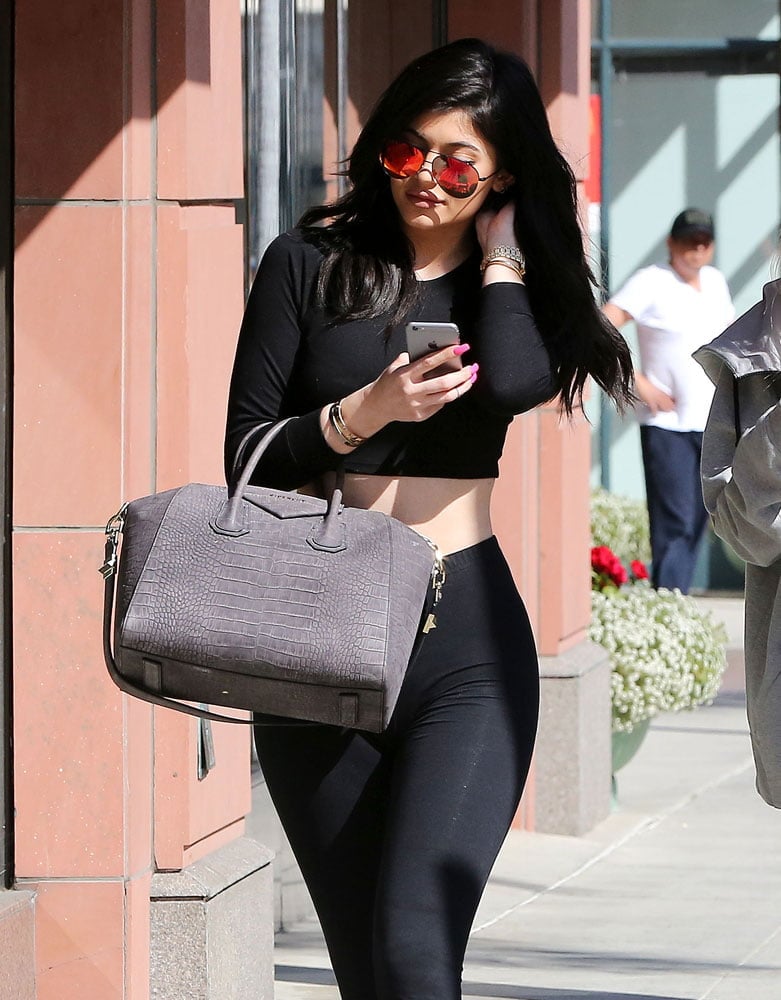 Jada Pinkett Smith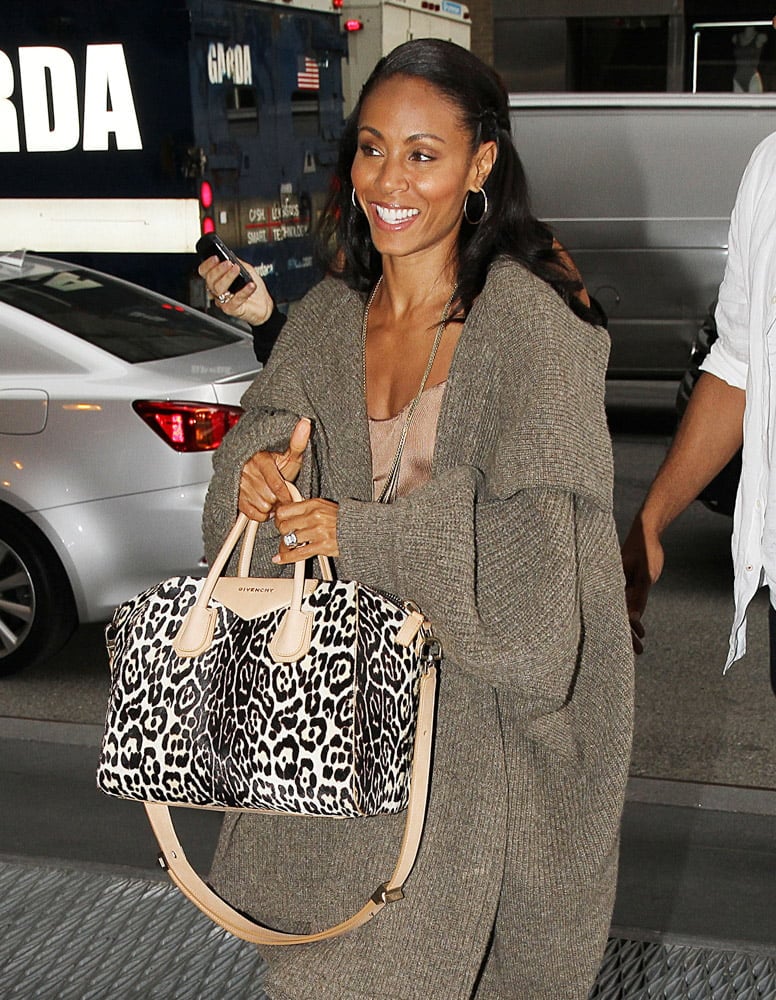 Rosie Huntington-Whiteley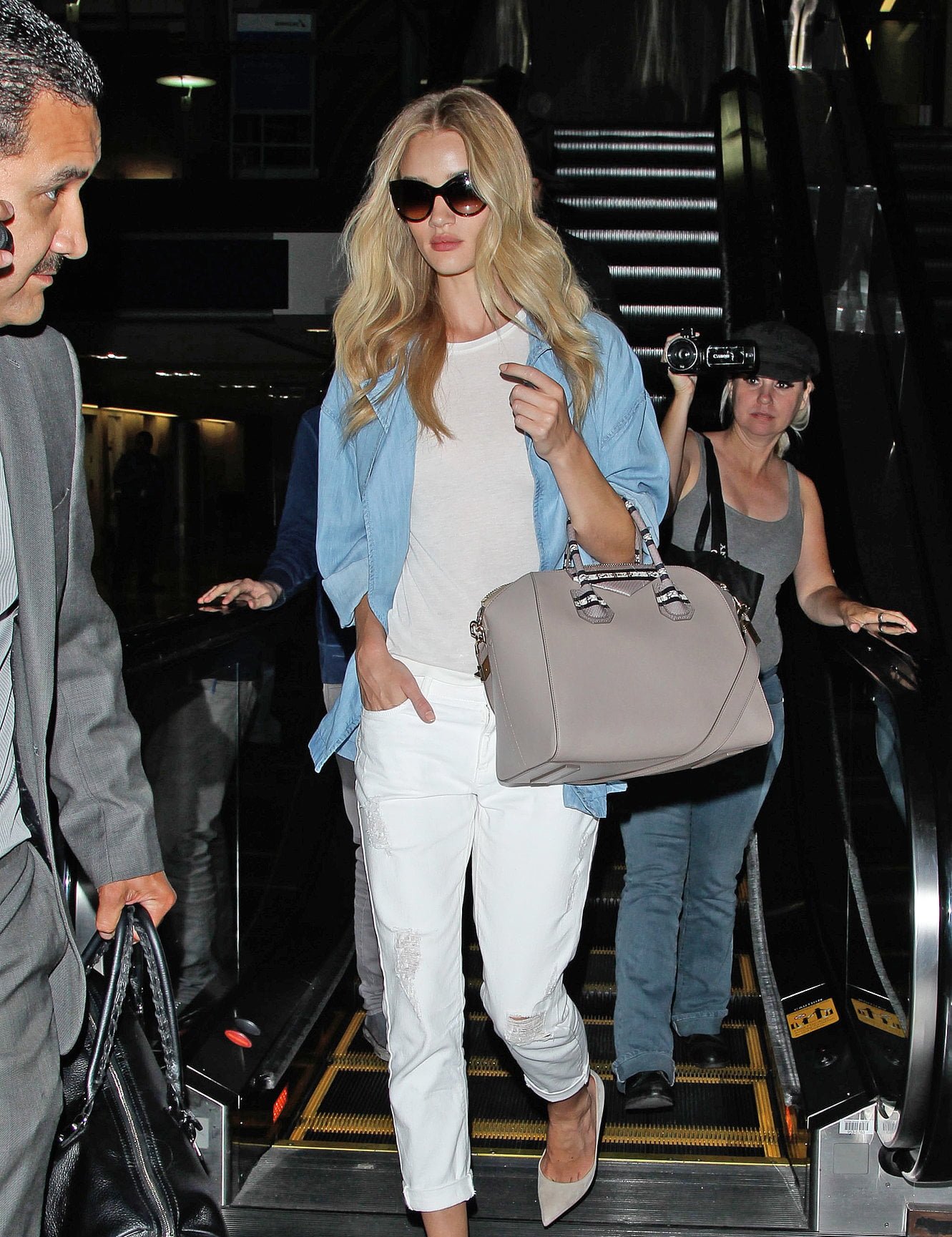 Khloe Kardashian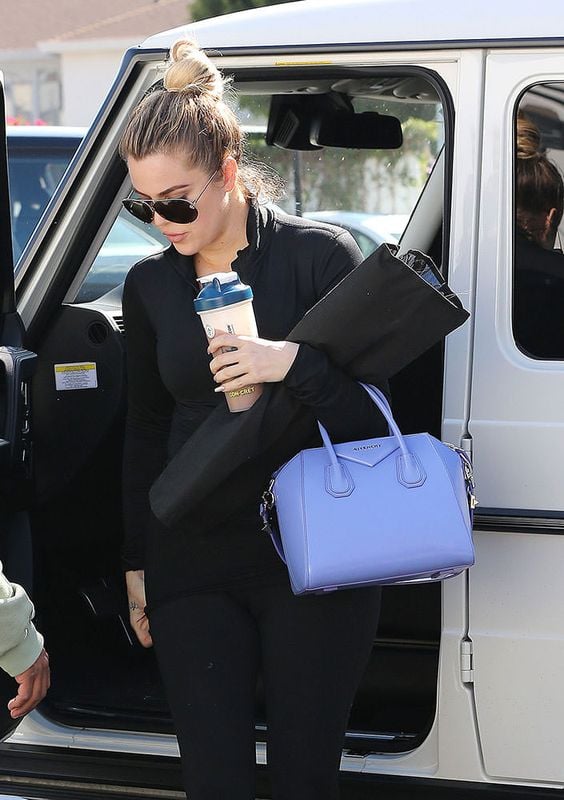 Instagram Eye Candy
We may see the Givenchy Antigona everywhere, but we still feel like our very own fashionistas pull it off the best! Check out the instagram eye candy below for more real-life comparison shots.