In the age of digital media there's a change…
Luxury retail is undergoing seismic change and it's way too early to know how the market will look when the dust settles. So many factors are at play: slow economic growth, major reforms, financial turmoil in China, the Internet, and social media. Reacting to these challenges is starting to divide the interests of the industry's major stakeholders. Retailers, worried about lagging sales across the globe, are pressuring designers to pick up the pace. Historically, items shown on the runway were unavailable to the retail customer for 6-9 months. But in today's hyperactive social media environment, and with sales at the lowest level since the financial crisis, this may just be too long.
But Karl Lagerfeld doesn't want to hear it. At Chanel, he reluctantly succumbed to releasing a limited pre-collection available immediately after shows, but he's adamant this trend is going in the wrong direction. Simply put, there's no time for desire.
"…the reality is you have to give people the time to make their choice, to order the clothes or handbags, and to produce them beautifully, so that editors can photograph them. This way is chaos."
Despite Fendi and Chanel's immense capacity to get products to the market, Lagerfeld still strongly believes that the key to success in luxury is the nurturing of desire, a long (but getting shorter) process that takes place before any sale – think flipping through the magazines, seeing the billboards, the champagne in the store. The contemporary economy doesn't jive with famed designer Karl Lagerfeld.
They say values trickle down an organization from the top. There's no doubt Lagerfeld's positive stance on the build-up is one of the keys to the success of all the companies he helps lead. Here at Pursebop, we viscerally understand the importance of desire, it's why we share every single little detail of our experiences. In case you missed it, check out our recent story on my trip to the brand new Fendi boutique in Miami (read: Fendi Pushes Forward).  Simply put, this strategic cultivation of desire is why Lagerfeld has been able to succeed at Fendi for 50 years. No one does it better.
All of his masterful showmanship and attention to quality was on display at Fendi's recent autumn-winter 16 show. According to Karl, the collection was inspired by gravitational waves. The FT just did a writeup, I encourage everyone to check it out here. 
Sharing a few glimpses of the Fendi F/W 2016 collections, pictures courtesy Vogue Runway.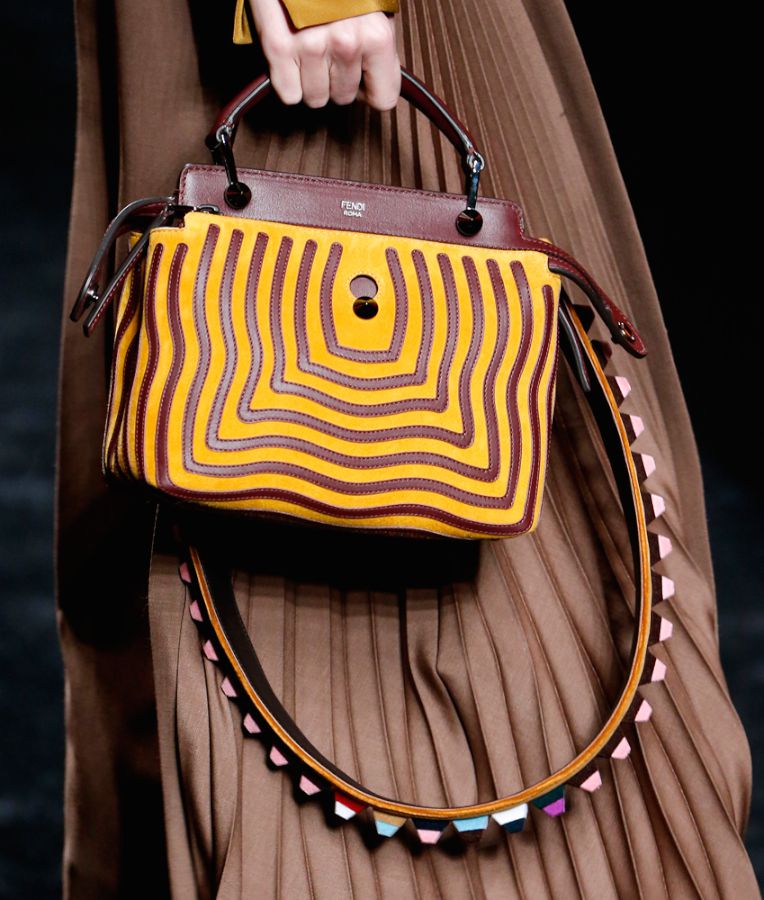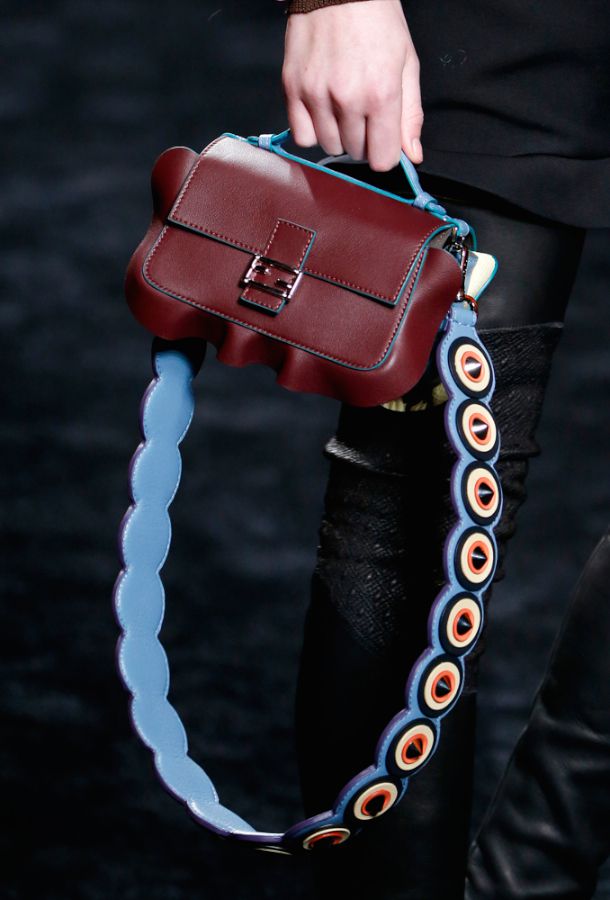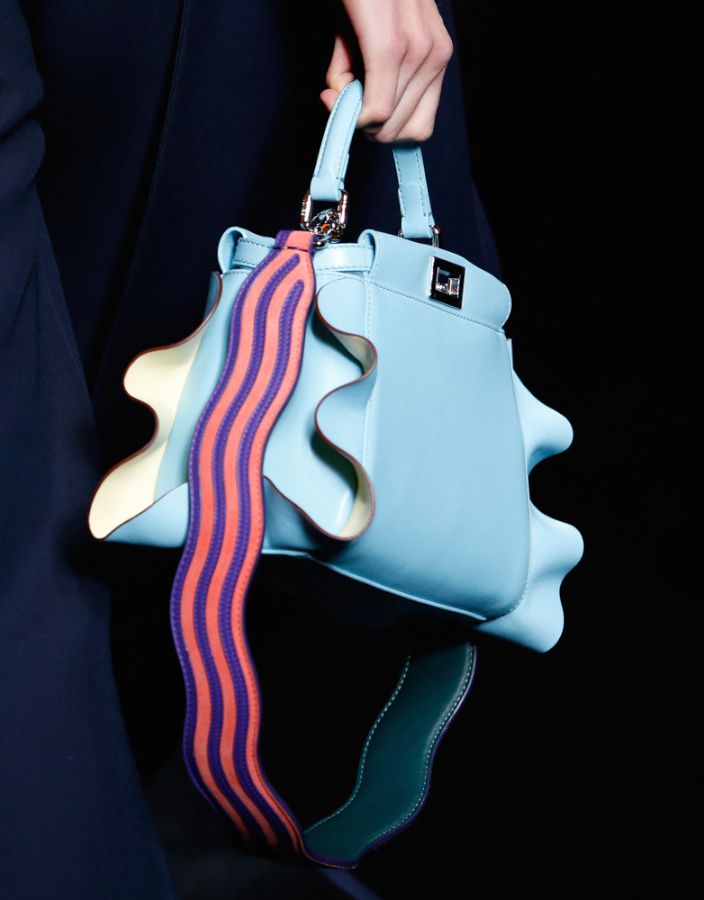 What we can look forward to from Fendi F/W 2016? As quoted by Karl Lagerfeld…
Bags are taking a shift! Most bags on the runway were big, colourful and furry, or midsized and embellished with a patchwork of velvets and shaved furs.
"I like things to be what they don't at first seem," he said of his complicated fabrications.
Otherwise, bags were teeny-tiny weeny and decorated in pretty florals. Small bags are big business, but these were spectacularly mini.
"Very cute, no?!" What kind of woman can carry such a trinket? "They carry a credit card, telephone and cash for the tip." You know: that kind."
Strap You's are also here to stay in a variety of whimsical, wavy designs with bold colors.
For charms, we can anticipate the adorable #Fendirumi's available for pre-order in Europe and not expected to arrive till early summer here in the U.S.!
How do you feel about the modern take on the approach to luxury? Do you like the fast paced digital age we are all in, or do you prefer the old fashioned ways of the anticipated wait of collections?
Let's talk on BopTalk!
I also have a little reveal to share after my recent trip to Fendi Miami Design District.
Click here for reveal & shop my sandals HERE
Love PurseBop
XO