What happens when the handbag becomes jewelry? Can these two accessory categories work as one? Louis Vuitton tries it with its newly released "Party Bracelet" bag. Essentially think bag charm with some functionality. We predict you'll be smitten!
Louis Vuitton has long been big into the mini bag trend. For starters, the ever-popular pochettes and key pouches are virtual LV classics. Moreover, the Nano Speedy remains sought-after, especially since Kim Kardashian West gifted all the little girls in her family pint-sized versions of the multicolor style for Christmas 2018. And just consider the newly released Twist and Twisty, a design comprised of a mini version of the popular Twist bag attached to a larger style. 
The new Party Bracelet bags shrink accessories further. Plus, these micro designs allow you to hold a drink, eat and party the night away while hands-free as the design wraps neatly around your wrist! Or around your ankle (as shown on a men's runway)!
The Party Bracelet comes in three styles, each a miniaturized version of a beloved LV design – Bumbag, Palm Springs backpack and the limited edition LVxLoL Palm Springs backpack. Each piece consists of a micro bag attached to an adjustable calf leather strap that can be worn on the wrist as a bracelet or on the arm.
These microscopic gems are perfect for carrying… well, not much. Forget about your phone or even a credit card. This accessory is for cash and a house key, and that's pretty much it. Neither the new model car key nor lipstick fit. And look at how the compact Hermès wallet overshadows the bracelet bag.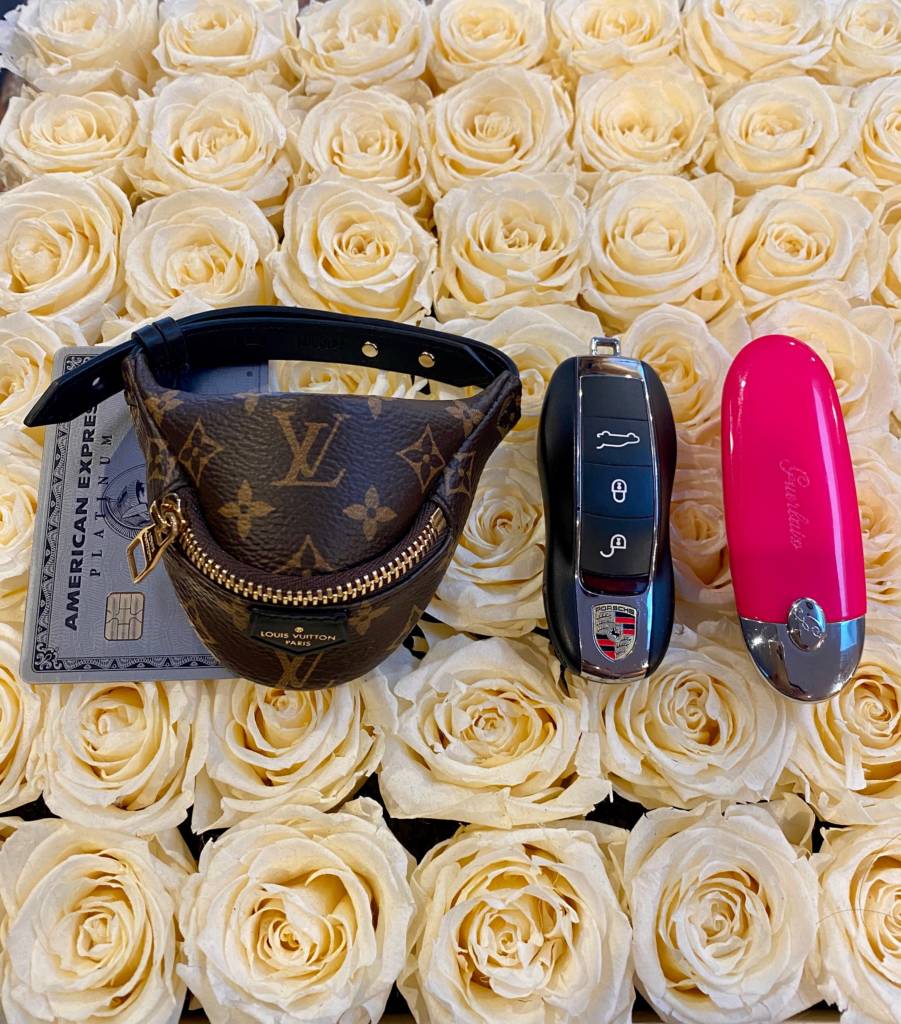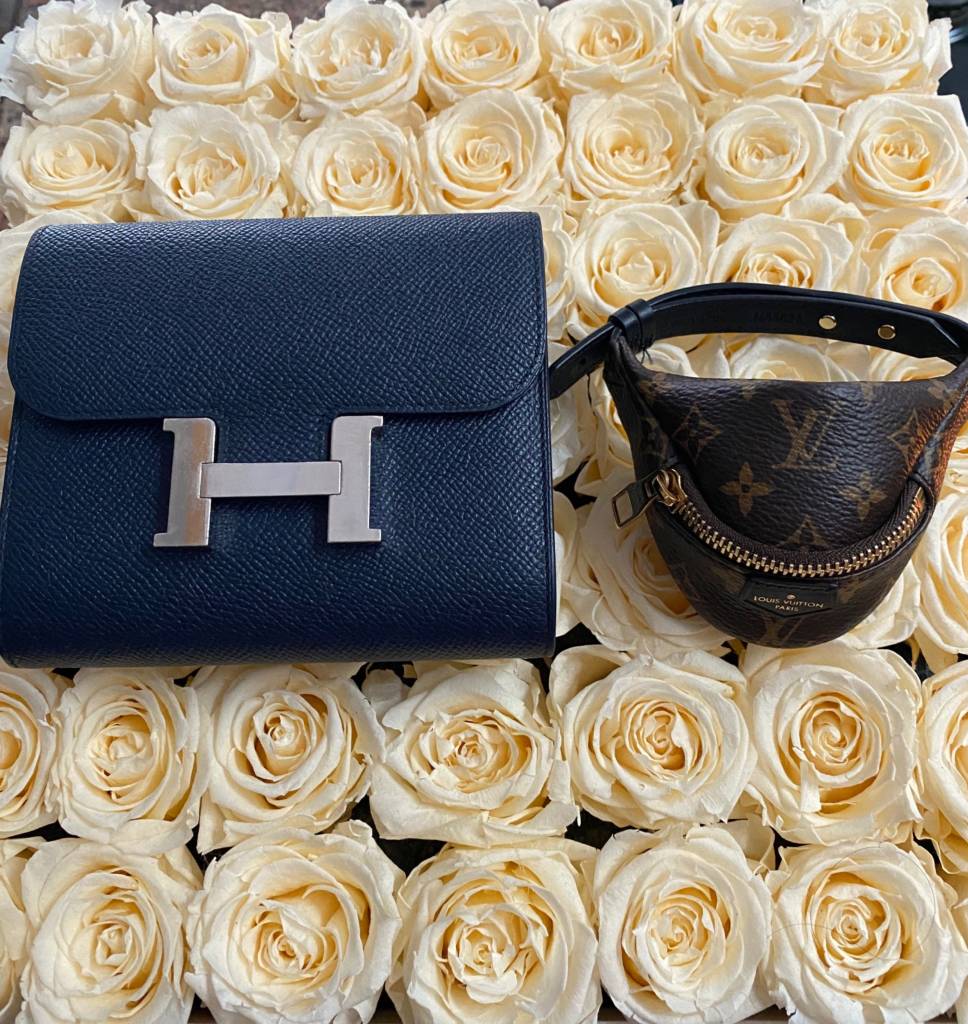 Naturally, this party bracelet also works as a bag charm.
All three styles are currently priced at $730. It seems we're not the only ones swooning over these teeny tiny designs as they're largely sold out everywhere! There are very limited amounts of the Bumbag and Palm Springs backpack available in Europe. The limited edition LVxLoL Palm Springs backpack is sold out in Europe. In the United States, you cannot buy on line – the website says to call. At least for some U.S. stores, they're not even in stock – we were told you must place an order.
So, what's the best description? A bag, bag charm, or bracelet? Perhaps all three.  The party bracelets conform to the so-called 'Jacquemus effect'  – that is, micro bags. Another brand that just couldn't resist the micro treatment is Hermès with the launch of their bag charms last year. But those are clearly charms. However, what makes Louis Vuitton's latest take stand out is its pieces' wearability. By opting for a bracelet design, you really can party the night away handsfree while relishing in your new designer quirk.
So, love or hate? What are your thoughts on Louis Vuitton latest petite item?  Do you think we will see more of these wearable bag charms spring up, perhaps from other brands?  Let us know.
Additional photos, update: January 27th, 2020