You know I can't resist a good Hermès charm. . .and this one is no exception. The PurseBop community is no stranger to charms (read: The Bag Charms You're Showing Off), and I couldn't resist sharing with you one of the newest versions to hit Hermès boutiques. It's truly a "bag charm" at its finest—and most literal. Ready to see. . .?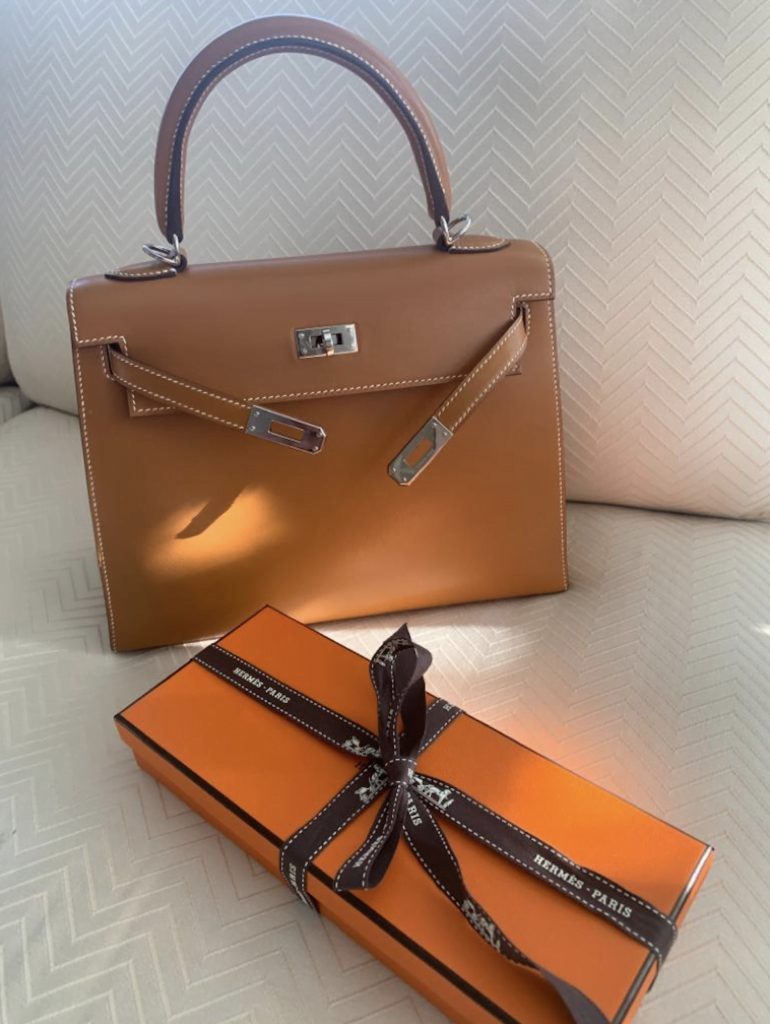 Good things really do come in small packages… and even smaller shopping bags, as you'll see below! Look no further than this latest Hermès bag charm: a miniature orange Hermès shopping bag. It's truly "charmed" its way right onto my Butler Kelly. It may be empty but still worth the $455.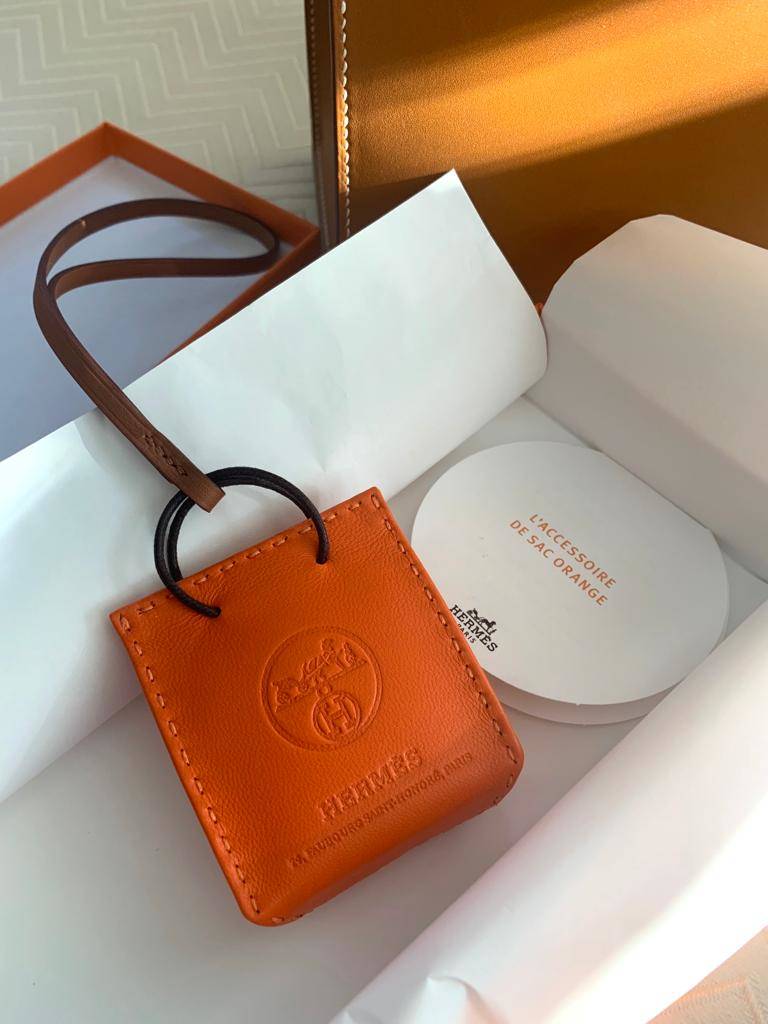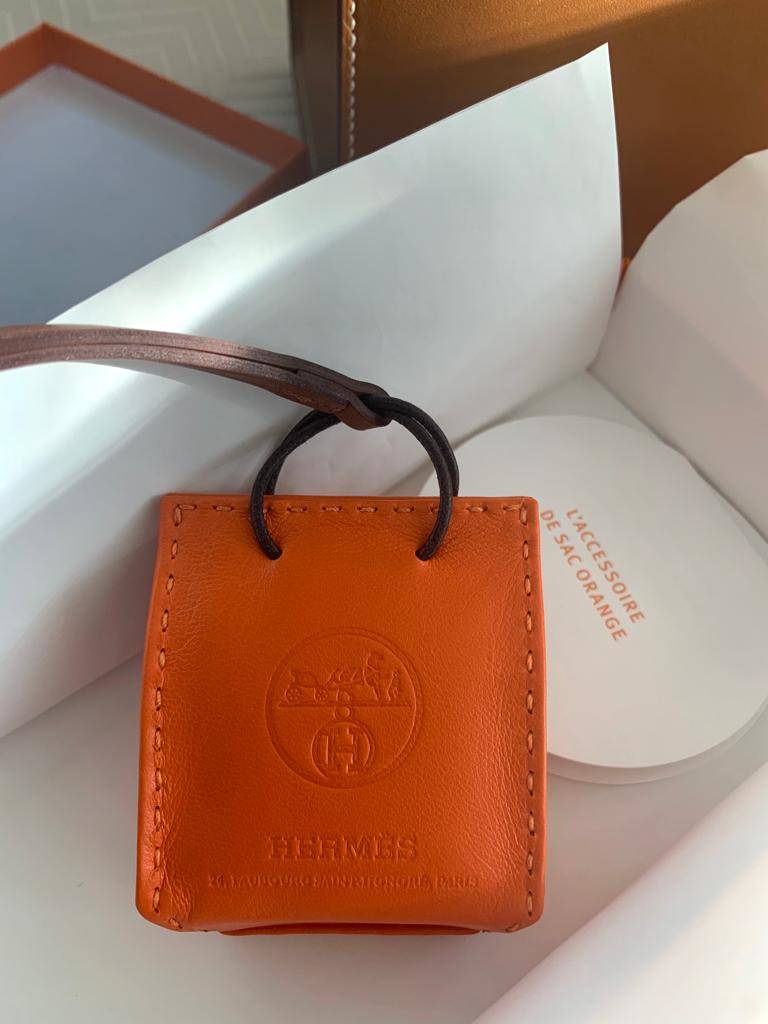 As soon as I saw this particular charm, I just knew it was the next tiny H piece to add to my collection. It's distinctive and whimsical, just like Hermès as a brand.
The mini charm, which is made in a soft, supple leather, only comes in orange. What else would you expect from an Hermès shopping bag, after all? In this hue, there's no mistaking where this charm comes from—even at a distance!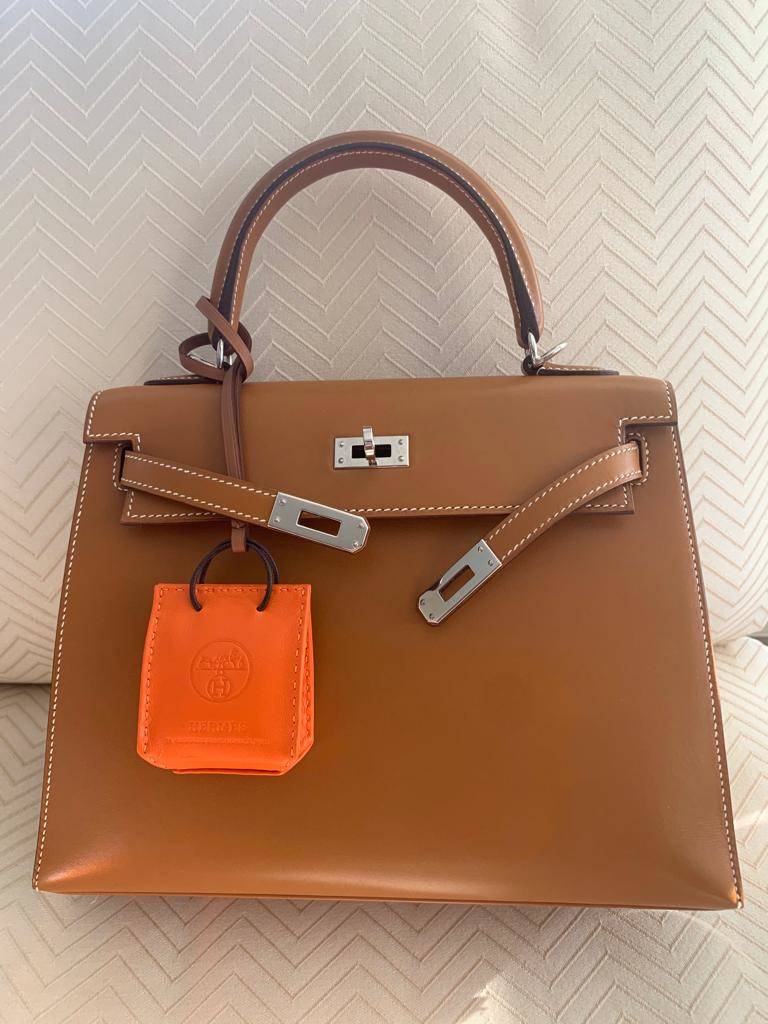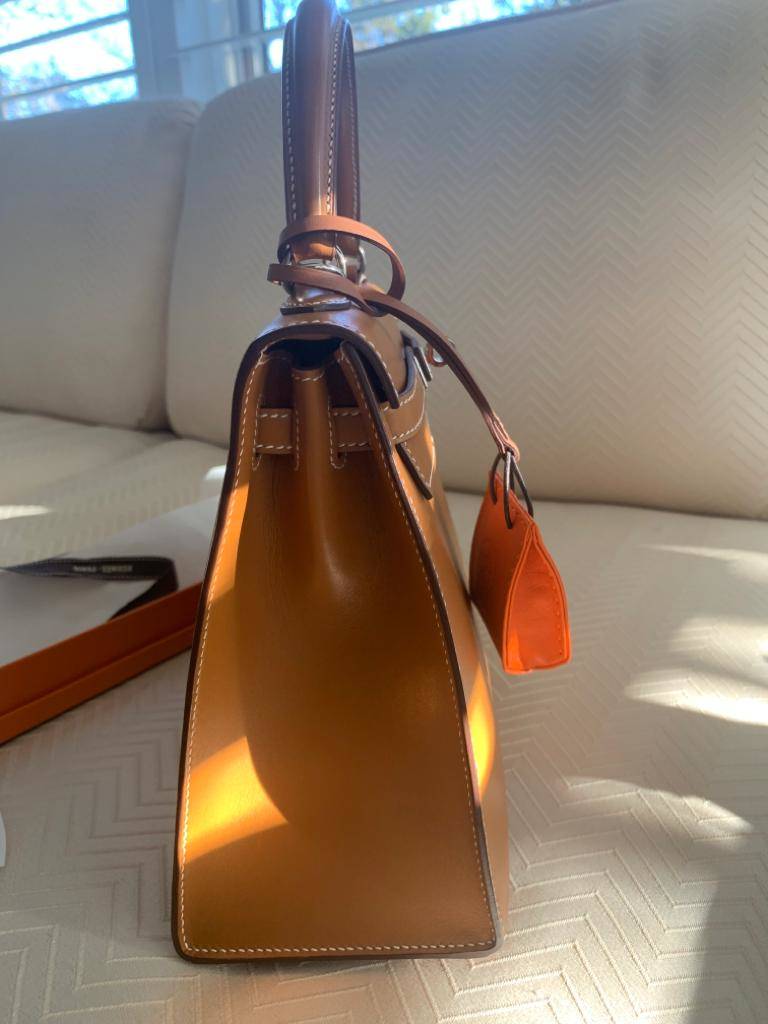 In related news, we're still expecting the mini Kelly charm. (Read: What is this Itsy Bitsy Hermès Kelly?) There's rumored to be a Birkin charm in the works as well, but this has yet to be confirmed.
We can only presume that these fully functional versions of the Kelly are designed to adorn our other Hermès bags. Their form of attachment? A self-twined Twilly. We're anxiously awaiting their arrival, though they'll certainly come with a hefty price tag.