I have thoroughly enjoyed the Hermes Kelly bag. In fact, I don't think I have ever been more excited about acquiring any handbag more than the Kelly. Our well known hashtag on instagram #PurseBopsGoneKellyCrazy tells you just how much of Kelly fans we are!
A Quick Hermes Kelly Glossary
The Hermes Kelly comes in two styles: Sellier and Retourne. The Sellier and Retourne each go through different construction processes resulting in two unique looks.
Sellier Style – "boxy, structured, rigid"
The Kelly Sellier has visible topstitching along the side seams and no exterior piping like the Retourne. The corners and edges are "sharper" contributing to a more boxy look. Compared the retourne, the craftsmanship of the Sellier is a little more difficult and requires more steps. The seams are topstitched together and bees wax is applied to the edges, which protects the bag from damage. Due to this method of construction, the Sellier appears larger than a retourne in the same size. Out of the two styles, the Sellier is more limited.
Retourne Style – "relaxed, slouchy, soft"
The Kelly retourne has rounder edges and visible piping. During construction, the bag is turned inside out, and the stitching is done on the inside the bag, which is referred to as "souple." This creates relaxed edges, which can be prone to damage and may need refurbishing in the future. However, the flexibility of the leather makes the bag easier to access and pack.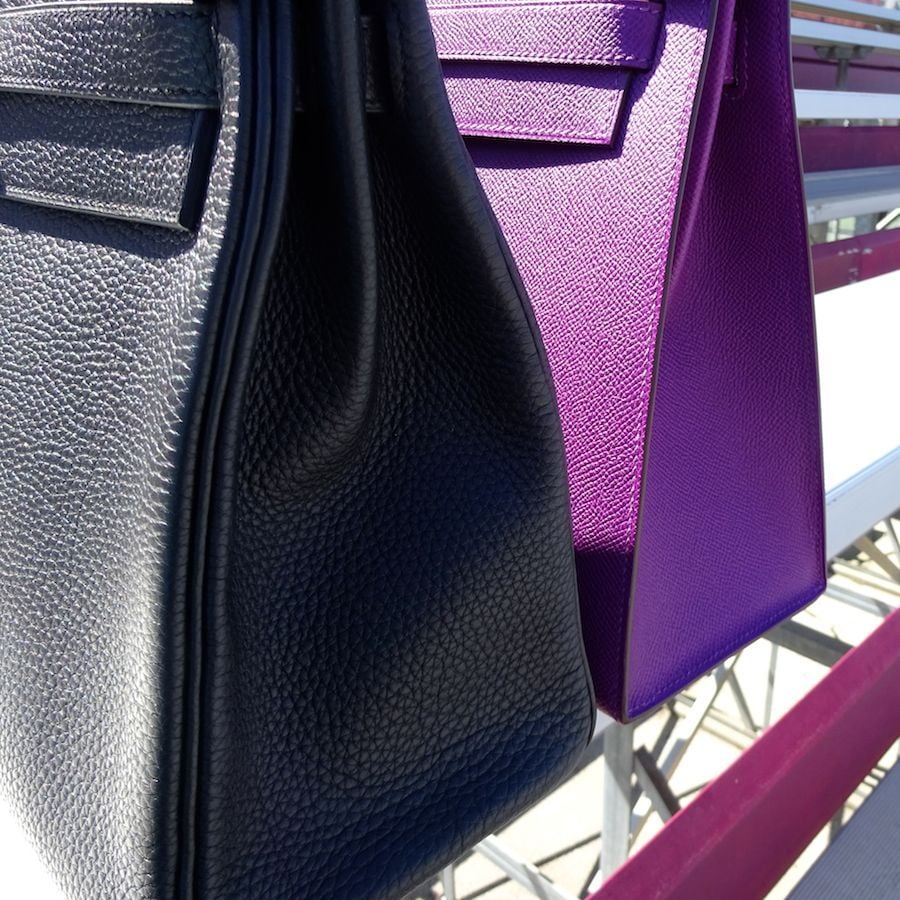 Allow me to continue my Kelly Sellier vs. Retourne dilemma from Part 1…
I had used my #missNOIR (black retourne K32 togo PHW) on a trip last winter to NYC and absolutely loved it. I wrote about that trip in detail here. The size was perfect for carrying over the shoulder or in the crook of the arm in a Grace Kelly fashion. She transitioned beautifully from day to evening, and above all, she was so easy to get in and out of. Initially, what I didn't like about #missNOIR was her slight slouchiness. I always thought I preferred a rigid or structured bag more.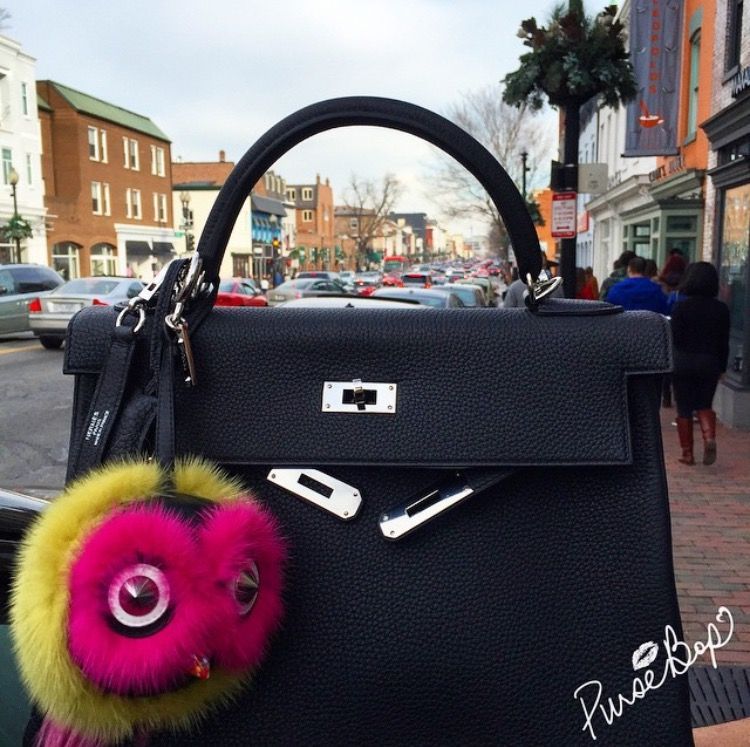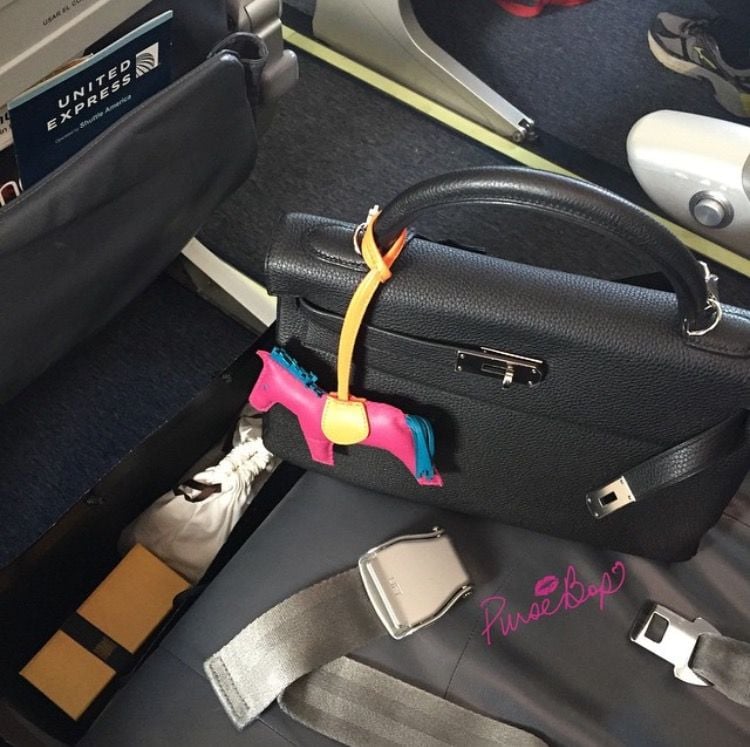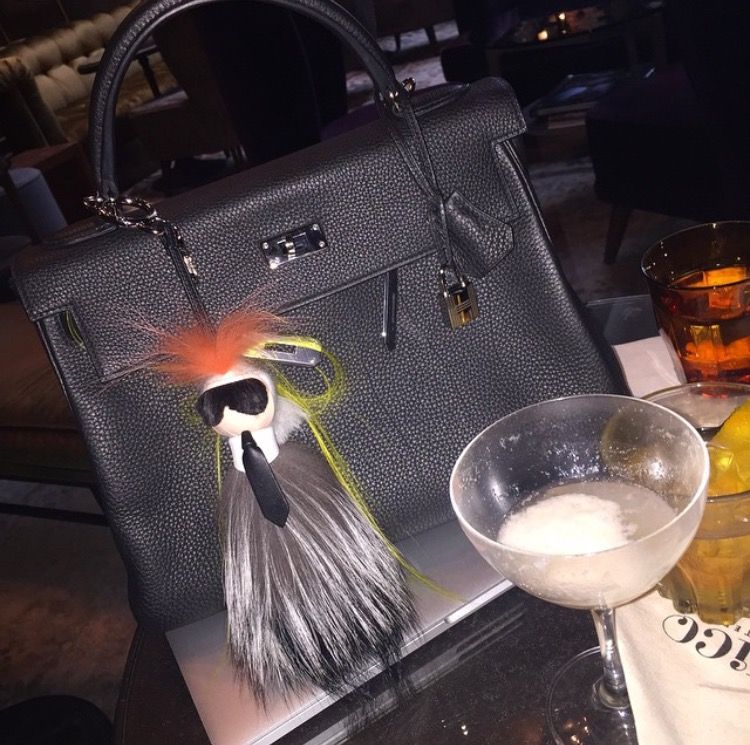 My excitement to aquire another Kelly, this time in sellier grew & when #missBopTalk entered my life I was over the moon. I have used her many times in daily rotation for lunches, dinners and appointments, but never for an extended period of time. I had always felt she was a little cumbersome to get in and out of because of the rigid nature of the epsom leather. The flap that sits over the Kelly needs to be lifted to access the interior. The epsom makes that lift a bit of a struggle. Having said that when opening the Kelly only occasionally when in use, it doesn't feel like such a big deal.
The straps were particularly tight to try to pull over the clasp so they nearly always hung loosely.
Since putting #missBopTalk (anemone sellier K32 epsom GHW) in rotation she never had served as a primary travel bag like #missNOIR. I really had no idea how she would stand the test of travel.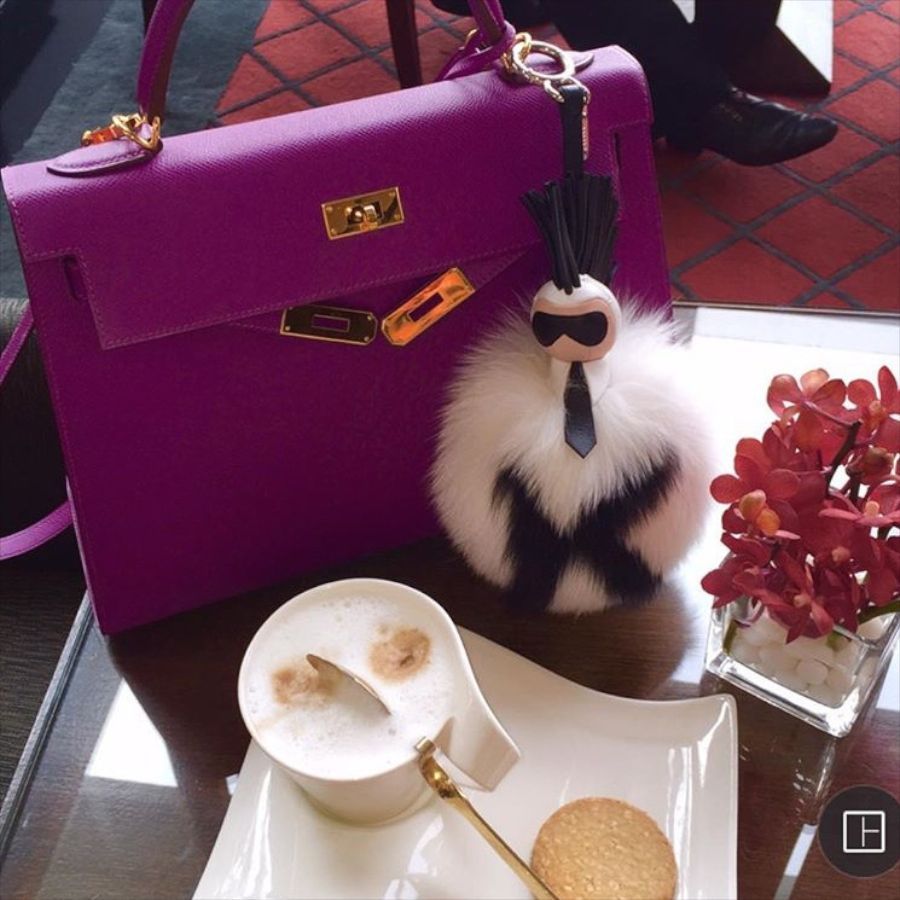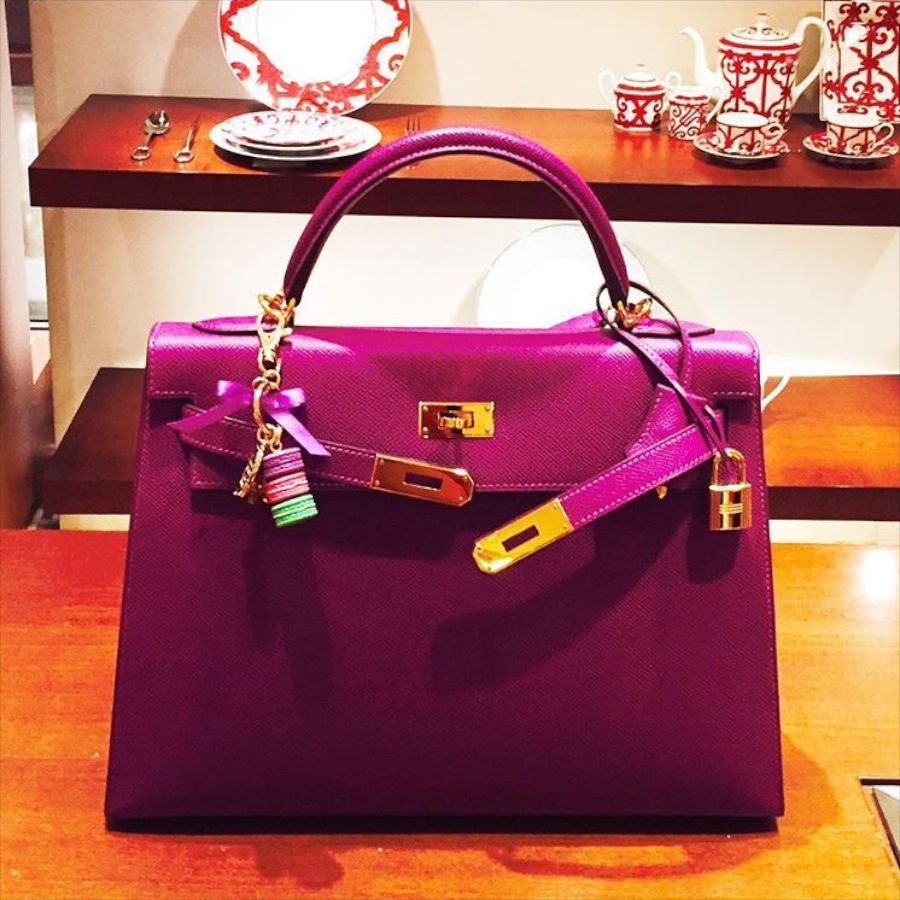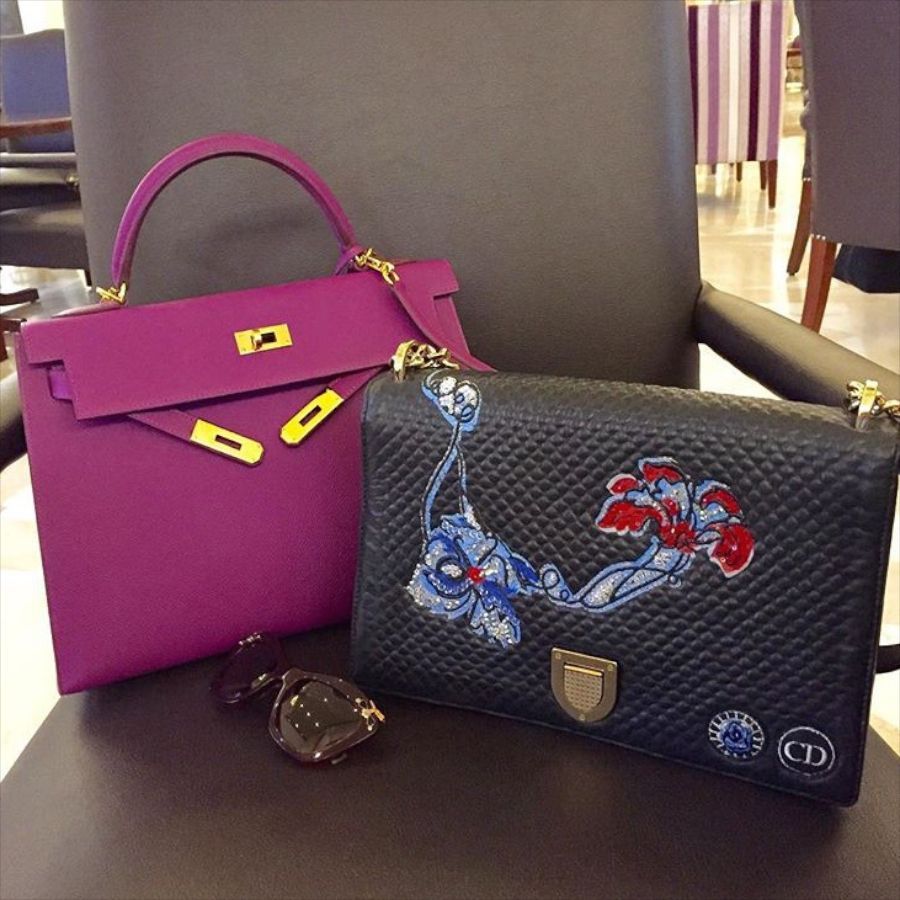 My lifestyle involves lots of domestic and international travel, so the discovery I am about to share is a relevant one, especially to our Kelly lovers out there.
The optional strap on the Kelly makes it an ideal travel bag in my opinion, however NOT a sellier style Kelly. When I took #missBopTalk to Mumbai as my primary handbag companion, I was sincerely frustrated. It was so difficult to get in and out of her in the airport setting where we are constantly reaching for boarding cards and passports. Combine that with the urgent/quick access needed during travel, I was NOT a happy camper.
I was also constantly afraid my rings would scratch it while opening it in a hurry since the epsom cover flap does not push back as far as the togo version.
Let me clarify, my disappointments or frustrations pertain only to travel with the sellier Kelly, otherwise I think it is the more sophisticated of the two styles. I love carrying  #missBopTalk in the crux of my arm. I truly feel ladylike and her strong structure makes such a statement. It is still one of my absolute favorite bags in my entire collection – JUST not for travel ever again!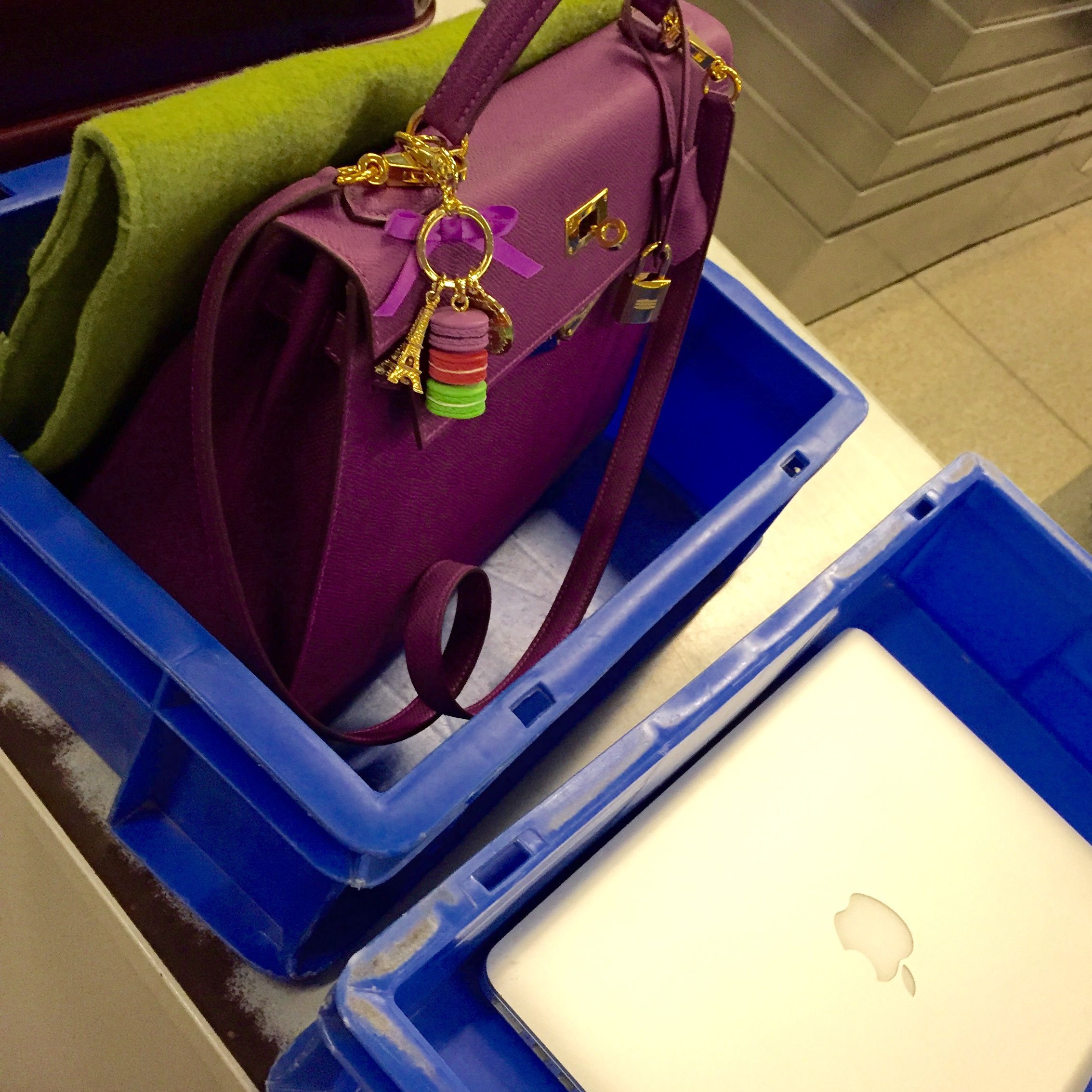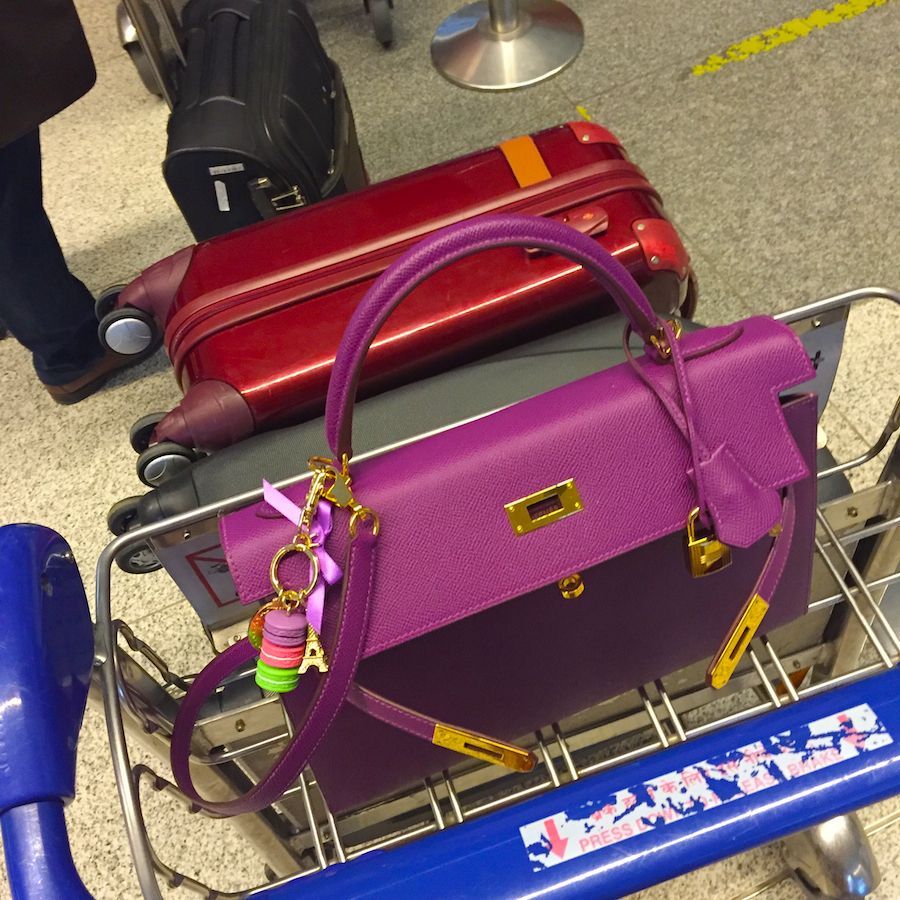 My advice to all those that asked me my preference "sellier or retourne" is this:
Carefully assess your use for the Kelly. Is it going to be a novelty bag used occasionally for semi formal affairs? Is it a bag you will transition in and out of frequently? Do you intend on using it consecutively for days on end?
The retourne style is perfect for travel because you can quickly access its contents. However, it's definitely the more casual of the two. The rounded softer edges also make it appear slightly smaller than its structured counterpart.
The sellier is royal, distinguished and stately. It is an ideal ladylike handbag that commands attention wherever she goes. But, her rigid structure makes her impractical for use as a daily or travel bag. It is much more difficult to access the contents due to the bag's rigidity.
I will hopefully have the opportunity to add more Kelly's to my collection, however, I will plan my selections based on anticipated use. I would love to try a smaller sellier for evenings and in a dramatic pop color. I would love the opportunity to add another retourne style in a neutral color for my blue jean and winter coat days…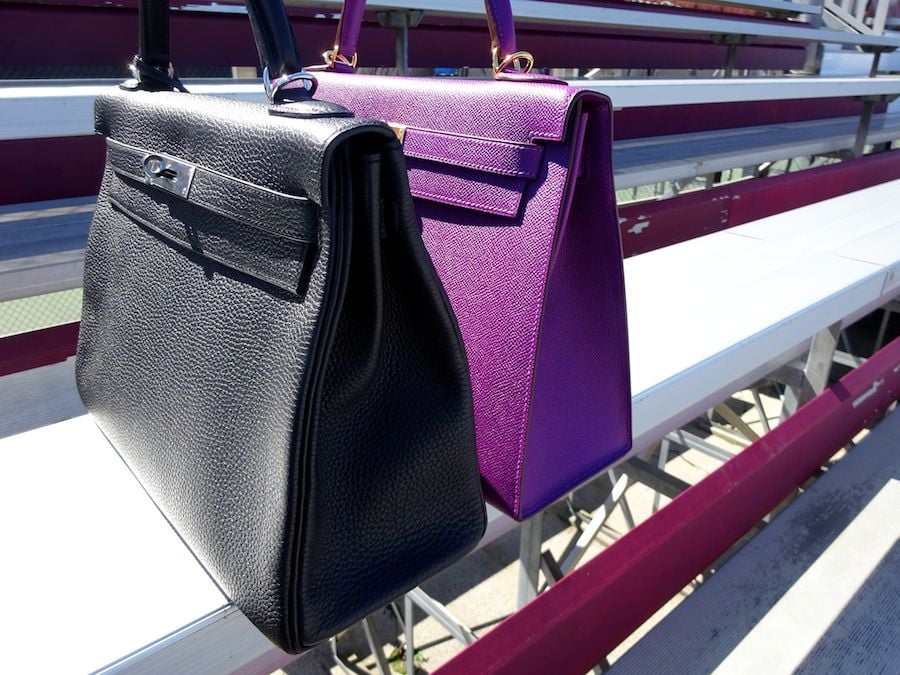 What to consider when choosing between the Hermes Kelly Sellier vs. Retourne:
Above all, determine how frequently you'll be wearing the bag and for what occasions
Consider what size will be most appropriate for your purposes
For travel: Retourne will most likely be a better choice in a larger size, perhaps in a neutral color
For formal occasions: Sellier will most likely be a better choice in a smaller size, perhaps in a bolder color
For everyday wear: decide whether a more rigid or more slouchy bag fits your style