Our PurseBop community knows when it likes a bag, and when it likes one, it wants to know everything. Since revealing my new Louis Vuitton Prism Keepall just days ago, my DMs on IG blew up with questions. Always happy to shed light on a unicorn, we figured the best solution was this Q&A to tackle some of the oft-repeated inquiries.
On its maiden voyage, my prism Keepall crossed the Atlantic Ocean and found its way into the hustling bustling capital of India New Delhi.
This unicorn definitely is a eye catcher. As you'd expect from a prism, it reflects light. It also attracts attention. People who probably know nothing of bags or maybe even Louis Vuitton stopped to take a closer look and even asked to photograph. There were a few high 5's from strangers likely in-the-know about Virgil Abloh's recent collection and the rarity of this piece.
Let me try to tackle your questions…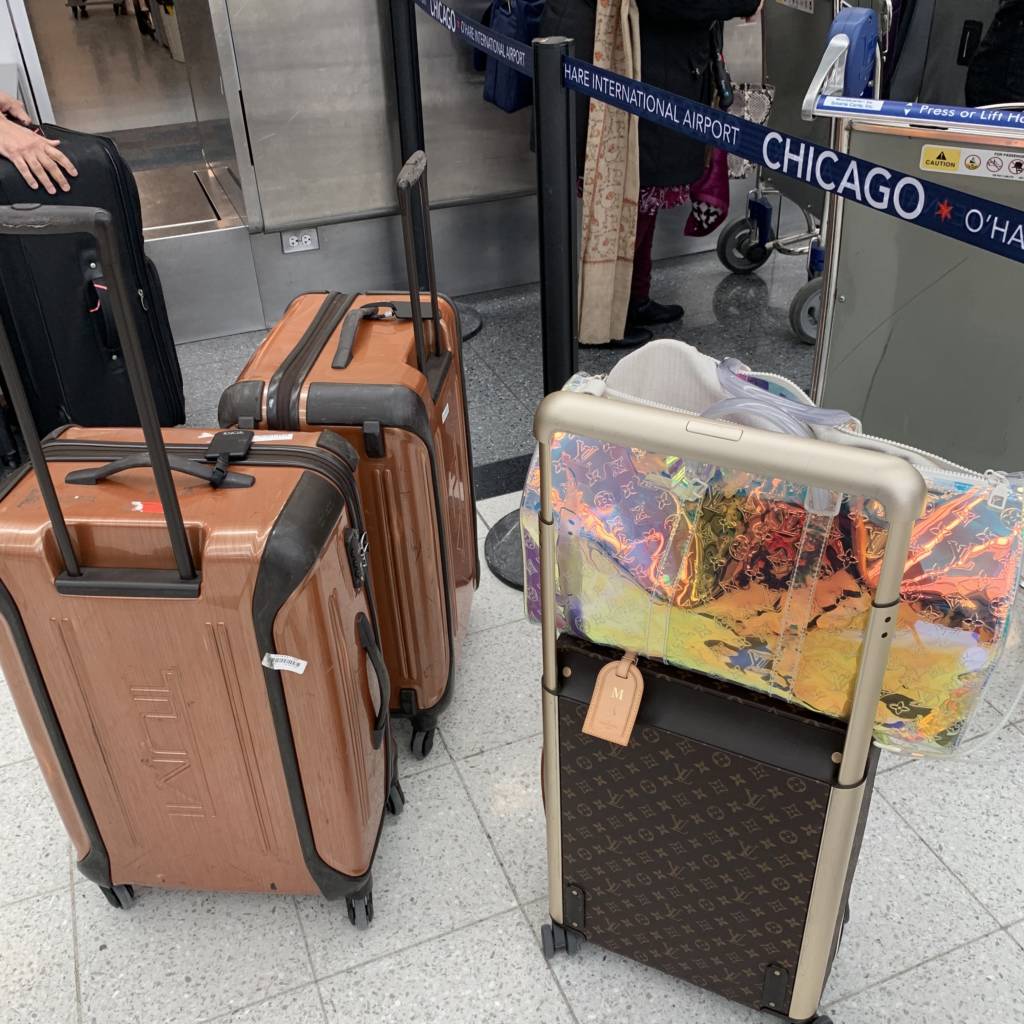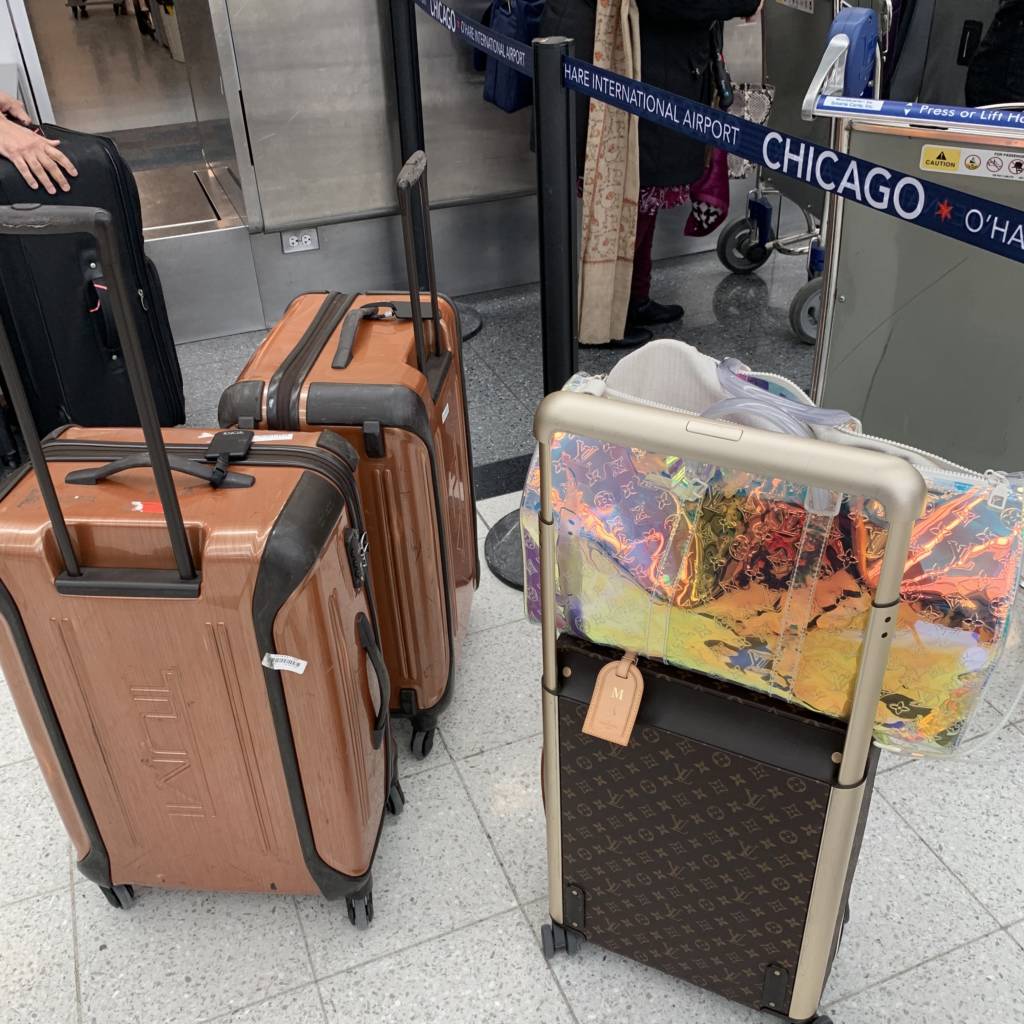 Q: PurseBop, is the new Prism Keepall fragile?
Reply: It's a little early in my experience to answer with complete assurance. However, I loaded the Keepall (as I do with any carry-on) with nesting Hermès bags as I never check these purses.  For this trip, a Birkin 25 nested and rested inside a Birkin 30 inside a dustbag, Another mini Hermès bag finally escaped from under my bed straight into the Prism Keepall — it hasn't been revealed quite yet, but I intend to on this trip. This time stamp dates way back.

Of course, I also carried my necessities: wallet, hand cream, passport, a few small edibles. The Keepall zipper does not completely close over the Birkin 30 handles but close enough.  I was satisfied with getting it three quarters of the way shut. In the airport, the Keepall rested comfortably on my Horizon 55 suitcase and in the aircraft it sat at my feet with ample space and legroom.

So to answer the many of you that asked if it is fragile, the answer is yes in that I wouldn't put bricks or heavy books in it. On the other hand, common sense dictates it is perfectly durable for my travel needs.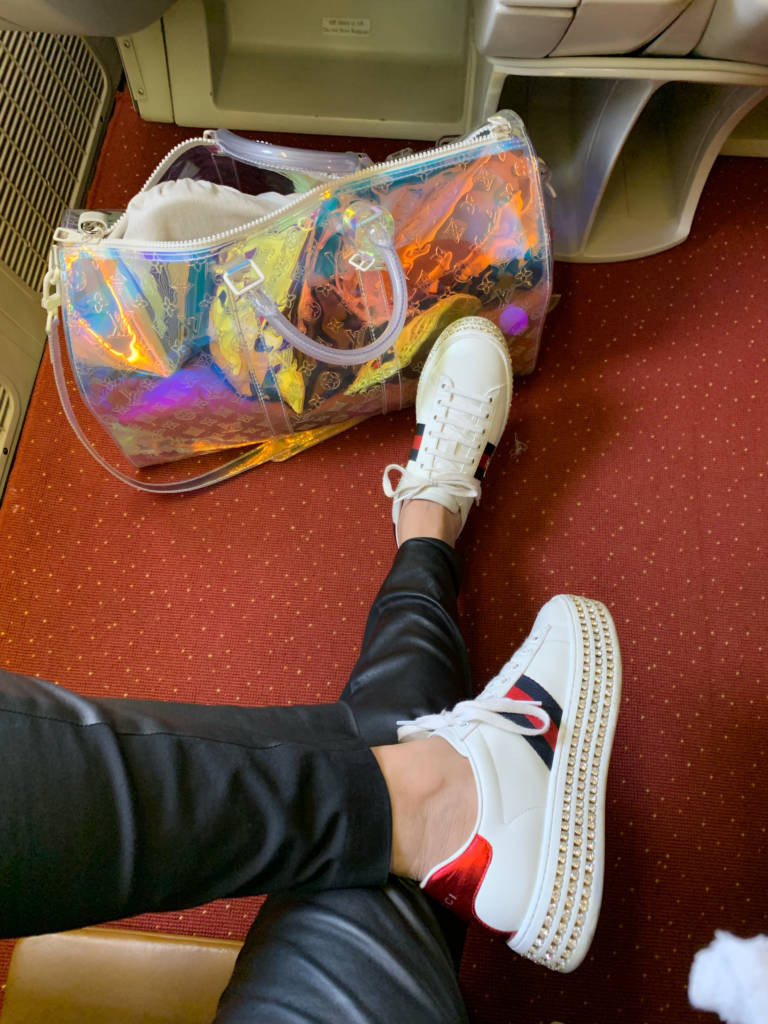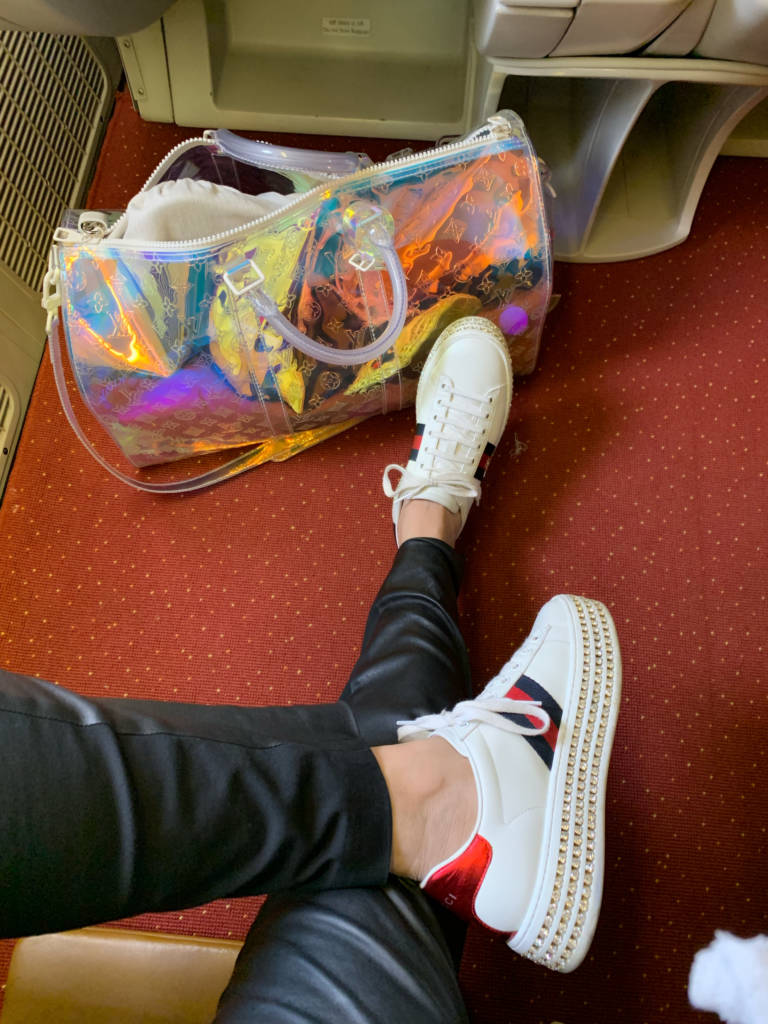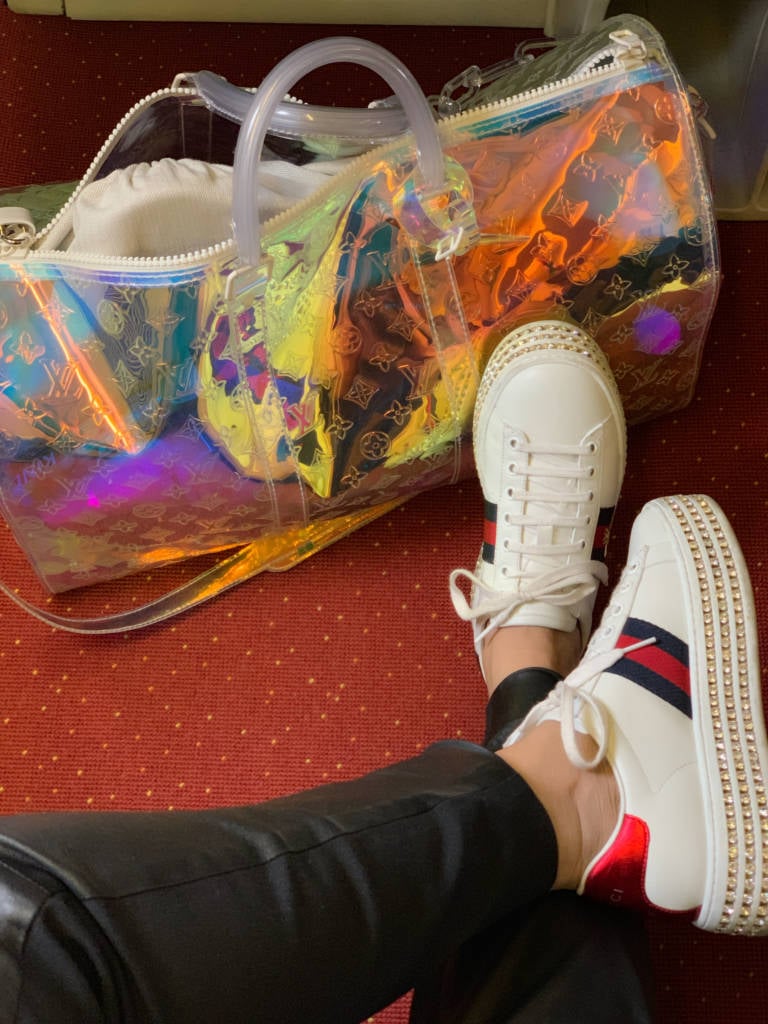 Pursebop, can it be used as a daily bag?
Reply: Absolutely not. This is definitely a travel or gym bag, at least for a lady. I cannot imagine ever going out to dinner, lunch or even breakfast with this beauty, unless it was straight from the gym.

This Keepall is definitely an eye-catching overnighter. I completely understand why so many of you inquired. The bag is so pretty that we wish it were appropriate for daily life. So I get it! I have heard rumors that this may be offered in a backpack and possibly a speedy, so stay tuned.
Pursebop, what is the "prism" material?
Reply: There's no simple way to answer this except: I think it is a very fancy technically-engineered type of plastic or vinyl. It is not leather, nor is any of the trim. The bag is very well-made; the details are just like my leather keepalls .

Again, if you're looking for an investment piece of travel luggage that's going to last 25 years, this is likely not it. This is a fashionable but durable, practical, fun-loving piece for common sense occasional use.
How much does it cost?
Here in the US, $3850 + tax.