It's FRIDAY and around here that means it's time to announce 6 new finalists for this week's round of #PurseBopPicks.
This becomes a more daunting task with each passing week since the pictures keep getting better and better and there's sooo many more to choose from. To top it off, this week we added the #pursebopBOYchallenge to the #PurseBopPicks mix and had tons of fabulous Boy bag shots pouring in.
We also added another twist this week called #PurseBopOOTD! We took an in-depth look at City Street Style! Come join the fun and see our trending IG fashionistas. You could very well be one of them…
For those of you new to PurseBop Picks, bring yourself up to date on all the excitement by reading the details here and you can check out what happened week ONE, week TWO, week THREE, week FOUR & just last week…
Agenda for the next 48 hours:
VOTE!! Not just once or twice, but every 6 hours! You may vote once every 6 hours right up until the end.
We'll keep our polls open  to give everyone enough time to vote for their favorite PICK  and share the news with their friends.
Remember the goal of @PurseBopPicks is CREATIVITY. We want to inspire you to take creative shots of your fabulous 'baggies.' Above all this is supposed to be fun, and generate a sense of camaraderie with our ever-growing IG family of fashionistas…
Scroll down to the bottom to cast your vote now and check back for results (remember …you can vote up to once every 6 hours and have all your friends join in). Let's get the buzz going for your favorite shots!
Presenting:
@giulia_zrt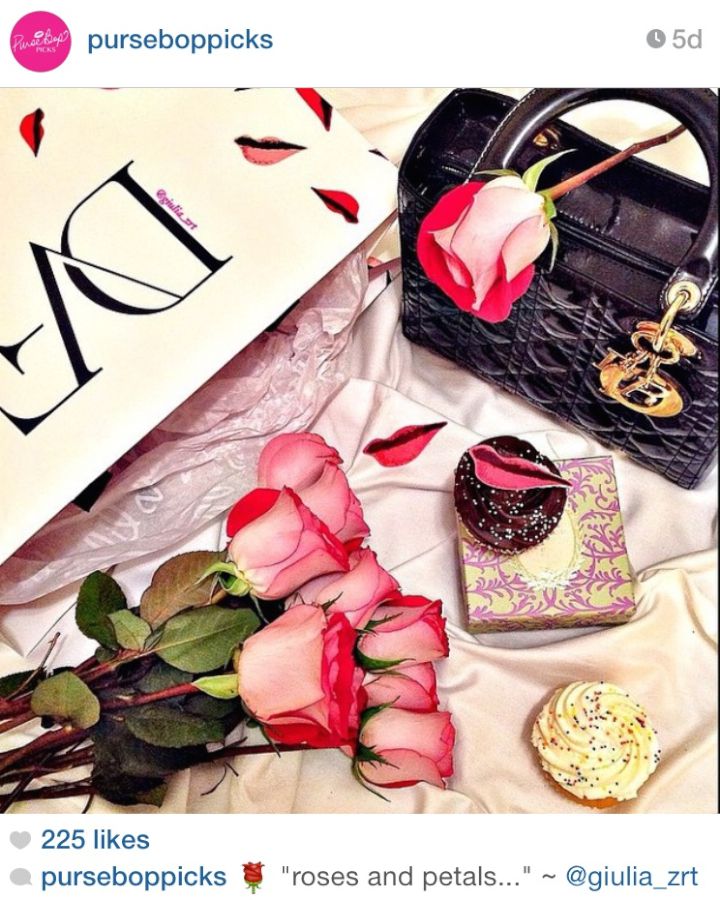 @gia_casey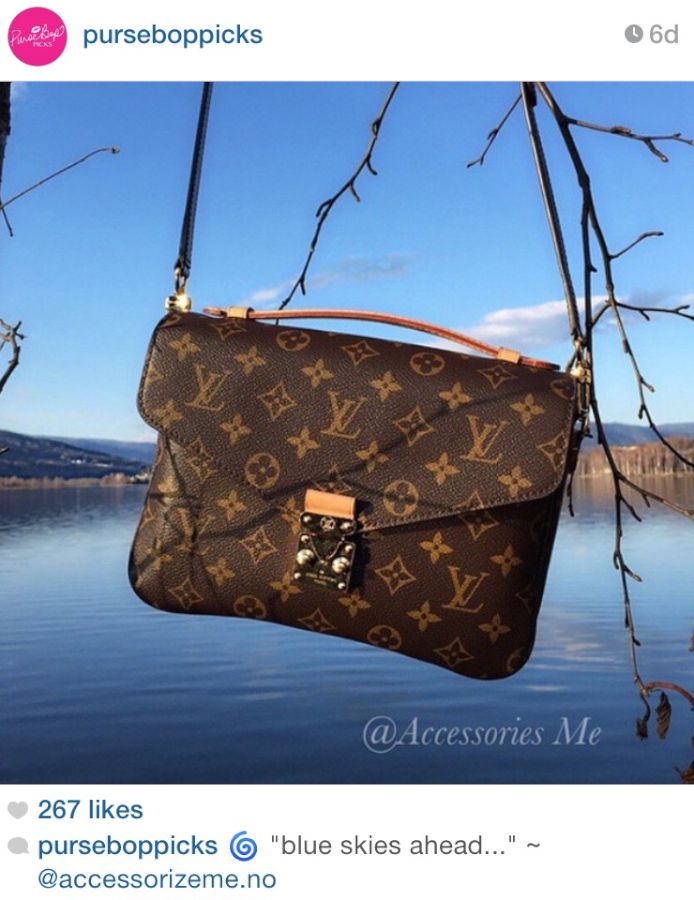 @img178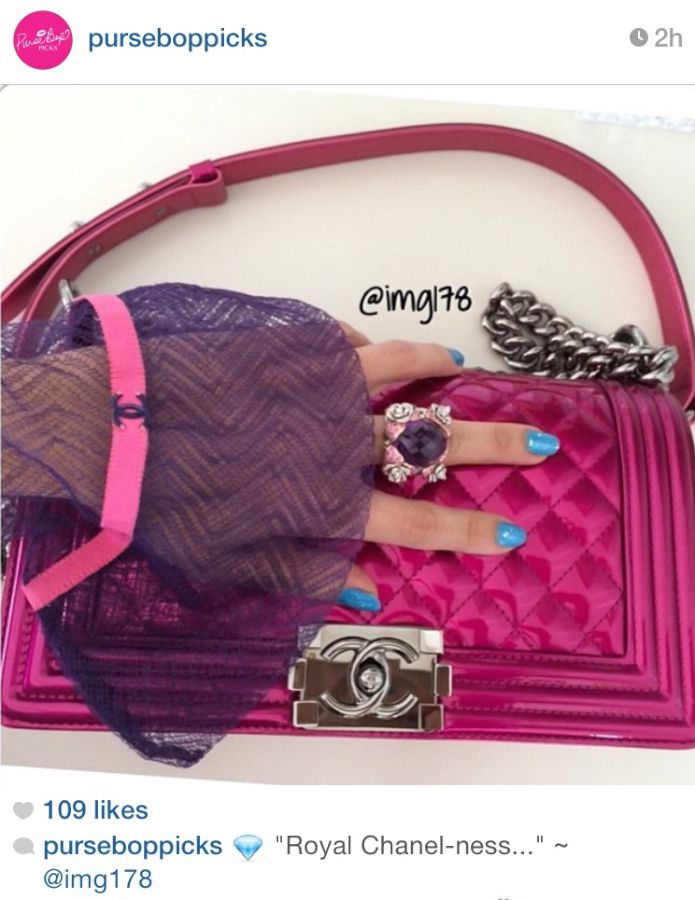 @reine.parisienne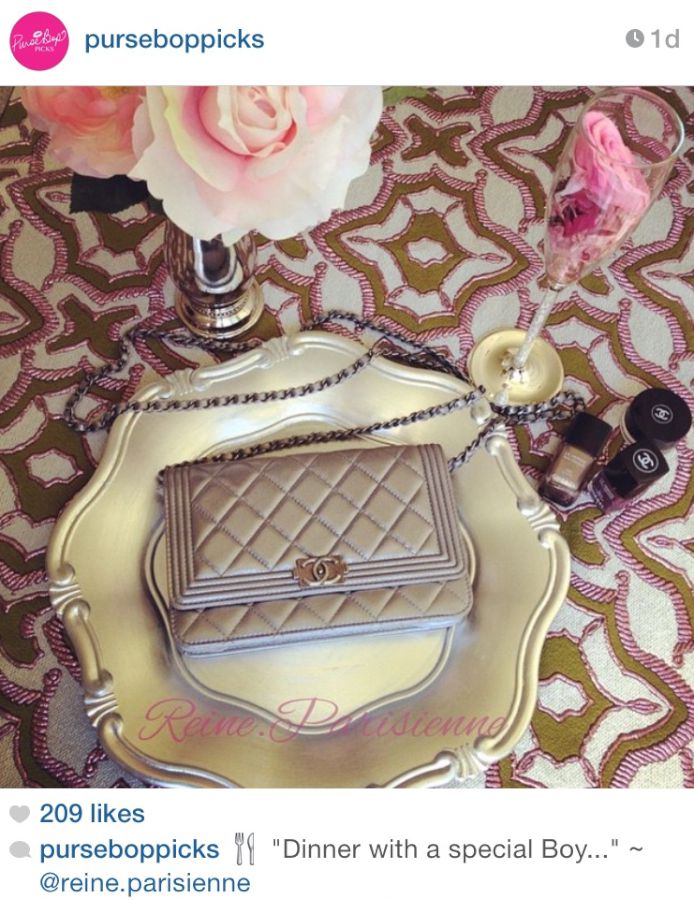 Let's meet back here on Sunday to CONGRATULATE our winner who will receive a CHANEL lipstick! Don't forget to check out the VAULT to see our previous finalists!
READY, SET & GO!
Which is your favorite #PurseBopPicks shot?
Keep hashtagging your fabulous shots #PurseBopPicks! For some inspiration, let me direct you here...
Love PurseBop
XO
We Have a Winner!!
(post update Jan 12th)
We are proud to officially announce our winning  'PICK'  that you voted in for our sixth round of @PurseBopPicks.
To all of our followers and participants – THANK YOU! Our motivation on this page is driven directly by your imagination…PurseBopPicks was created as a community page where we celebrate and recognize your creativity and passion for bags! Everyone that participates is a winner in our books!
Now without further adieu, we would like to announce our PICK!
Dear @reine.parisienne CONGRATULATIONS!! Your 'yummy' shot created an appetite,LOL, and YOU are our official PurseBop's Pick winner. Please message us on IG  @PurseBopPicks so we can make arrangements for your prize to be shipped to you.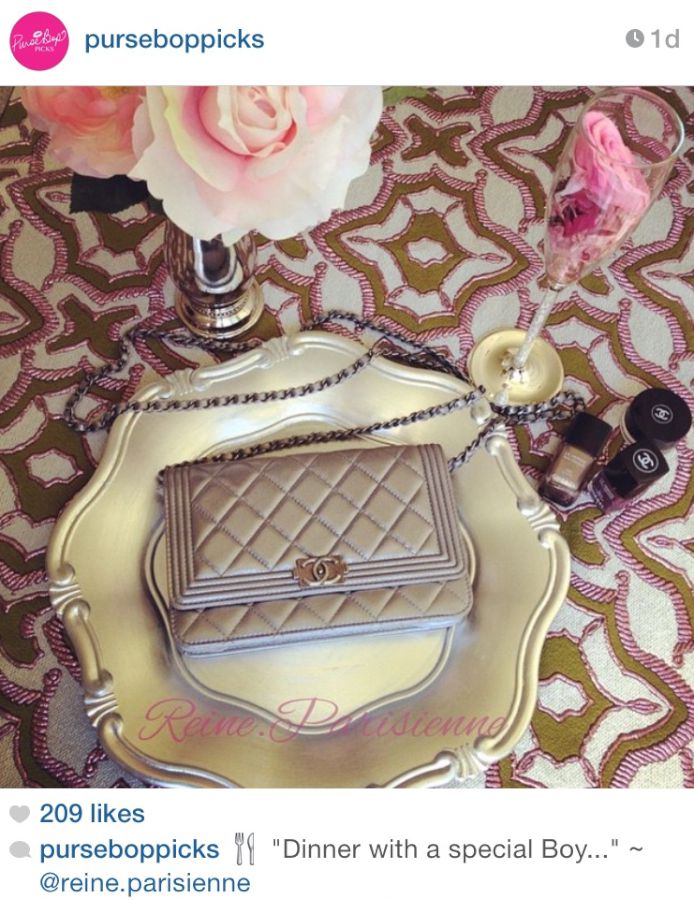 Thank you again to all those who participated & included us in your beautiful pictures! Be sure to continue hash-tagging #PurseBopPicks for a chance to be featured on the site…
With a warm heart,
Love PurseBop
XO