We love to pop in to a pop-up, especially when it's an exclusive inside peek at handbags. So when the opportunity arose for our British correspondent to preview Fendi's Fall/Winter 2021 collection, we jumped at the chance. The new Fendi pop-up shop is open for a limited time at the Exhibition Windows of Harrods, London. Designs by newly appointed artistic director Kim Jones are on display and for sale at the pop-up from now until the end of September.
To refresh your memory of the collection, it's Jones' first ready-to-wear offering for Fendi. It received rave reviews when it debuted last February during Milan Fashion Week.
But the new Harrods pop-up reveals some new and never-before-seen treasures, such as limited edition materials exclusively sold at Harrods London. A dark grey hue and exotic python leather are both available for a limited time only at the store.
Read on for a look at some twists on classic Fendi styles, brand new releases, miniature versions of fan favorites and more!
This new Fall/Winter 2021 design from Fendi is slated to be the 'It' bag of the season. If you're unfamiliar, the Fendi First is Fendi's take on the slouchy pouch trend.
The bag features a relaxed structure and a prominent F-shaped clasp closure in typical Fendi fashion. As with many designs targeted for 'It' bag status, the initial launch includes multiple colors, materials and sizes. In addition to classic nappa leather, the bag comes in merino wool sheepskin, mink and flannel embroidered with Fendi's famous Karligraphy motif.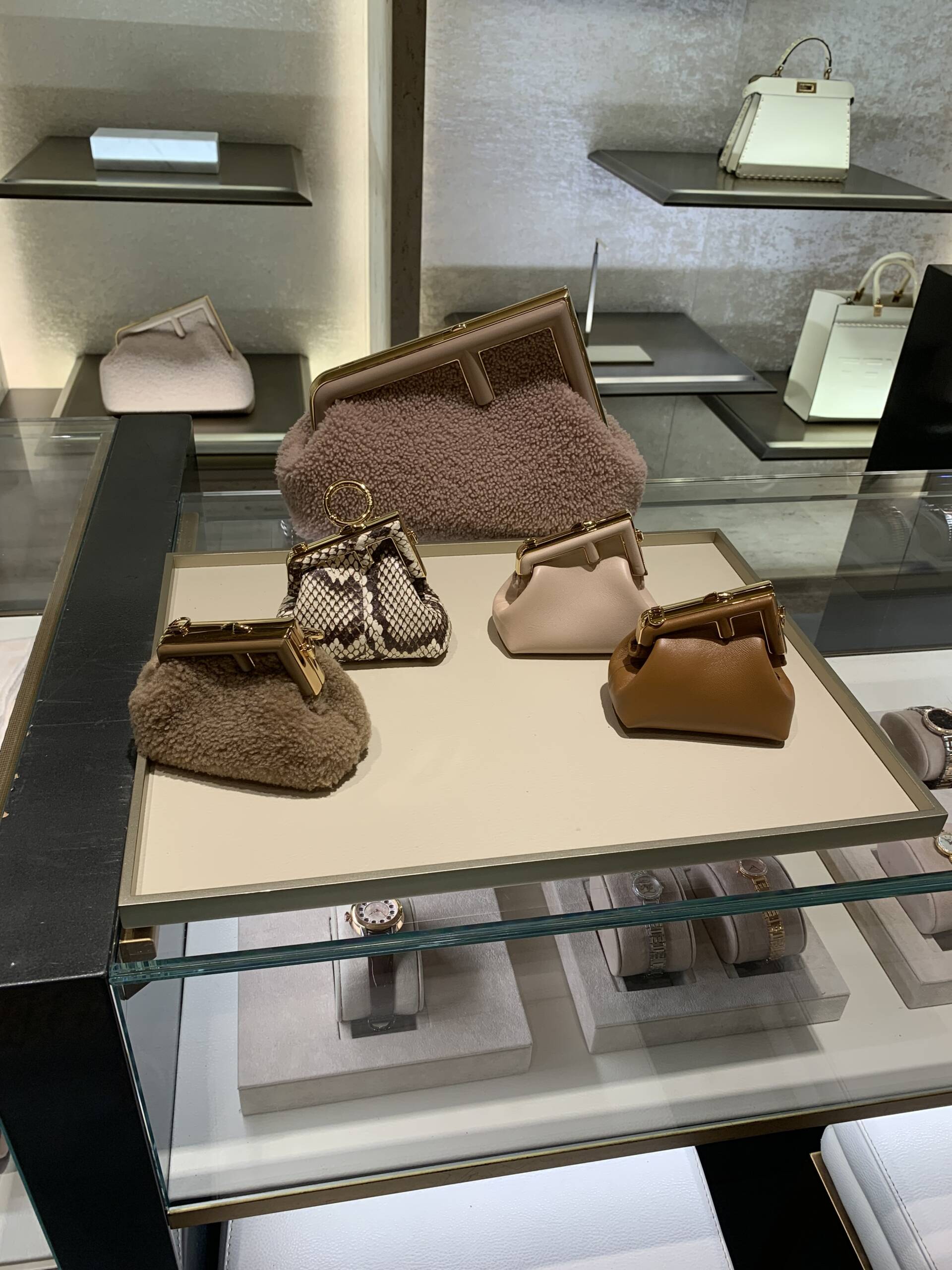 There is also a dark grey version of the Karligraphy embossed flannel and an exotic white python option exclusively available at Harrods.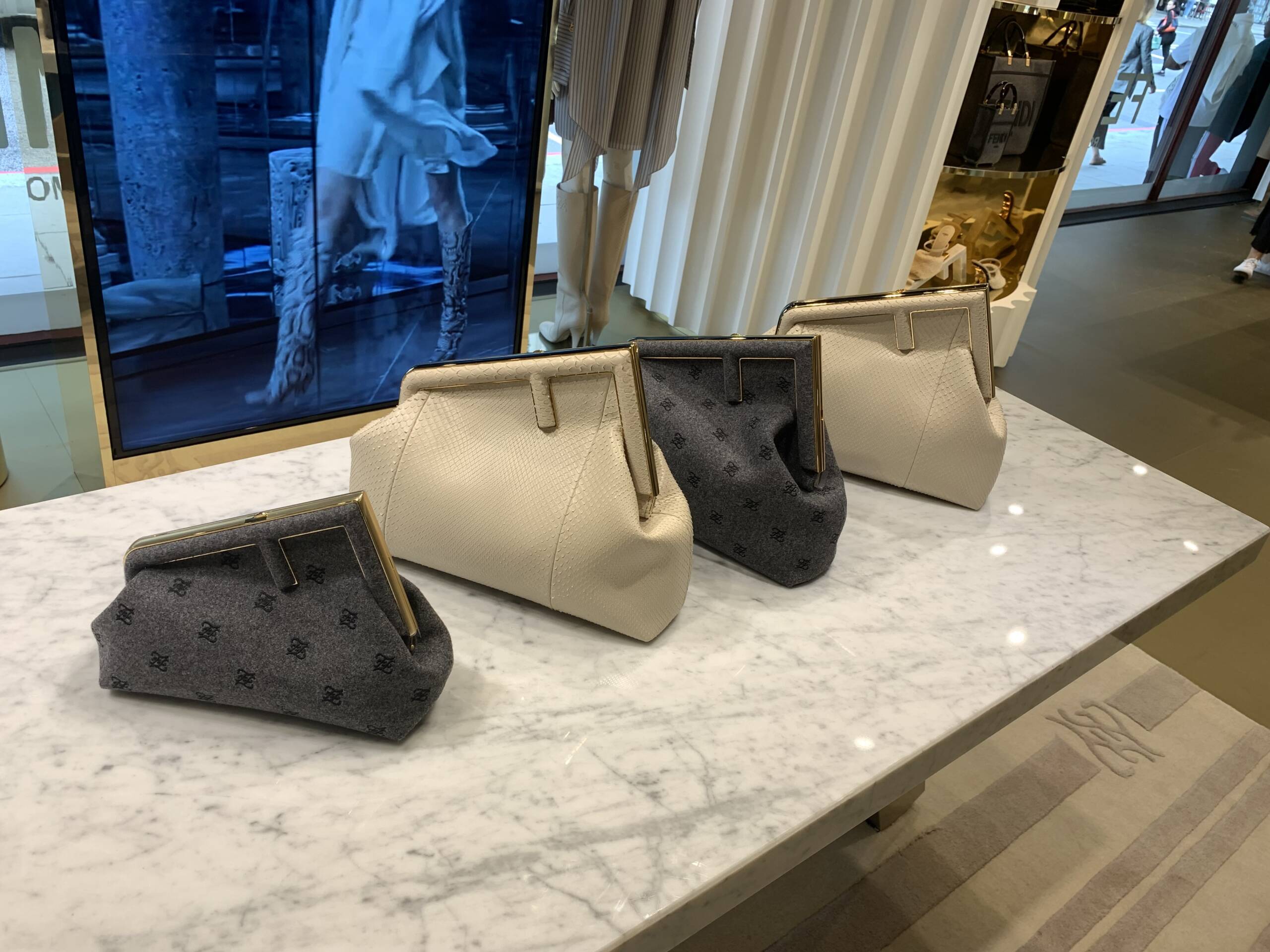 Each Fendi First styles includes a detachable strap, allowing the bag to be carried over the shoulder or crossbody. However, it's important to note that the strap on the smaller size is significantly thinner.
Looking around the pop-up, it's evident Fendi intends the First to be THE must-have fall accessory. Its sleek design and versatile functionality position it well in the race for 'It' bag stardom.
The Sunshine Shopper Gets A Fall Makeover
One standout star on the Fendi Fall/Winter 2021 runway was undoubtedly the large fluffy Sunshine Shopper. This boxy top handle bag was already a Fendi staple, but Jones added a twist. Or should we say fluff.
The latest model is covered in fur for fall. Not only does it give the popular bag an entirely new look and feel suitable for colder months, but it's undeniably striking. FENDI ROMA is adorned in a snakeskin print onto the front of the bag.
The Sunshine Shopper's classic structured top handles allow for plenty of room to carry in the crook of the arm. For further variation, the bag also comes in sleek calf leather versions and the Harrods exclusive grey flannel.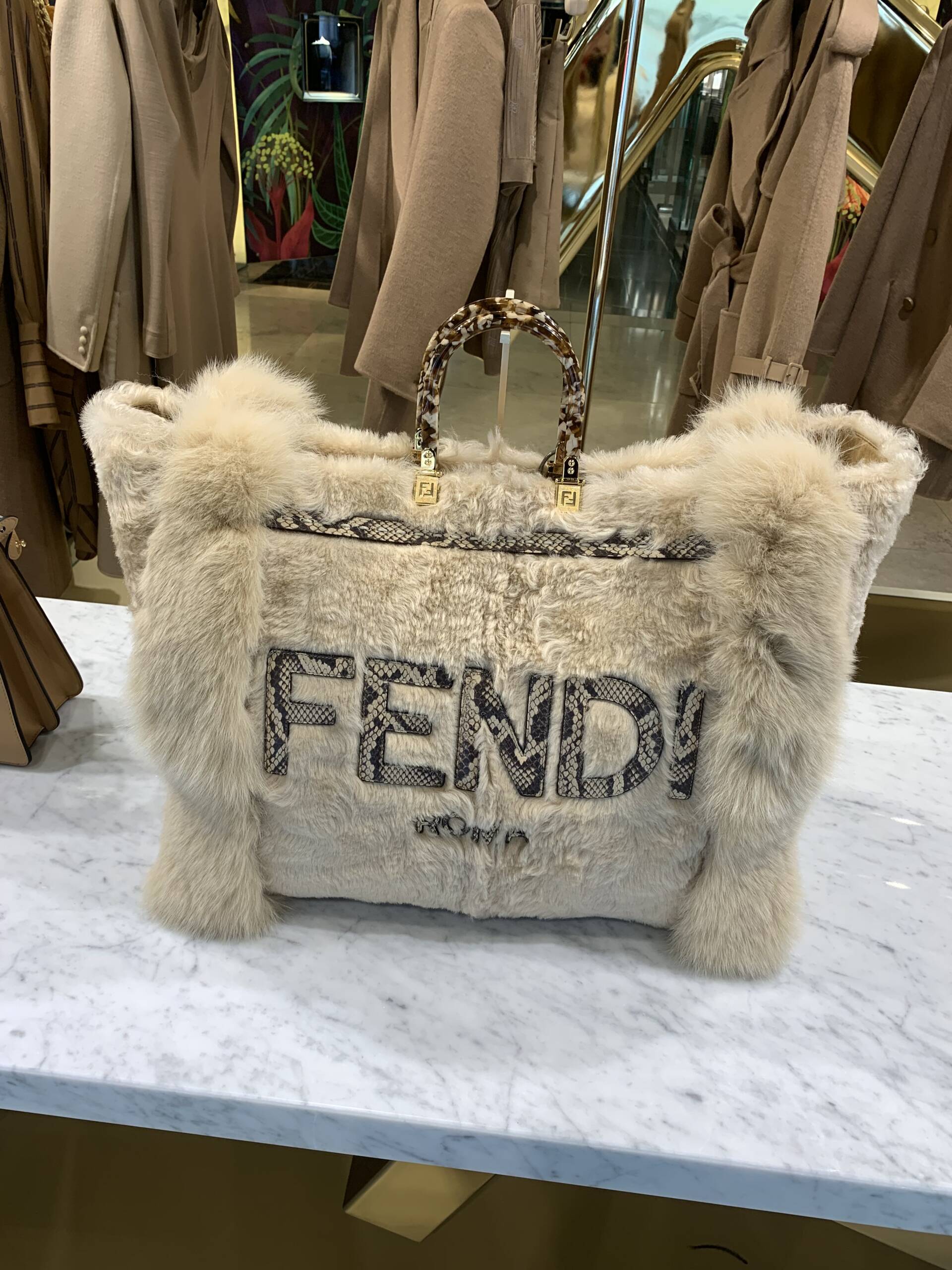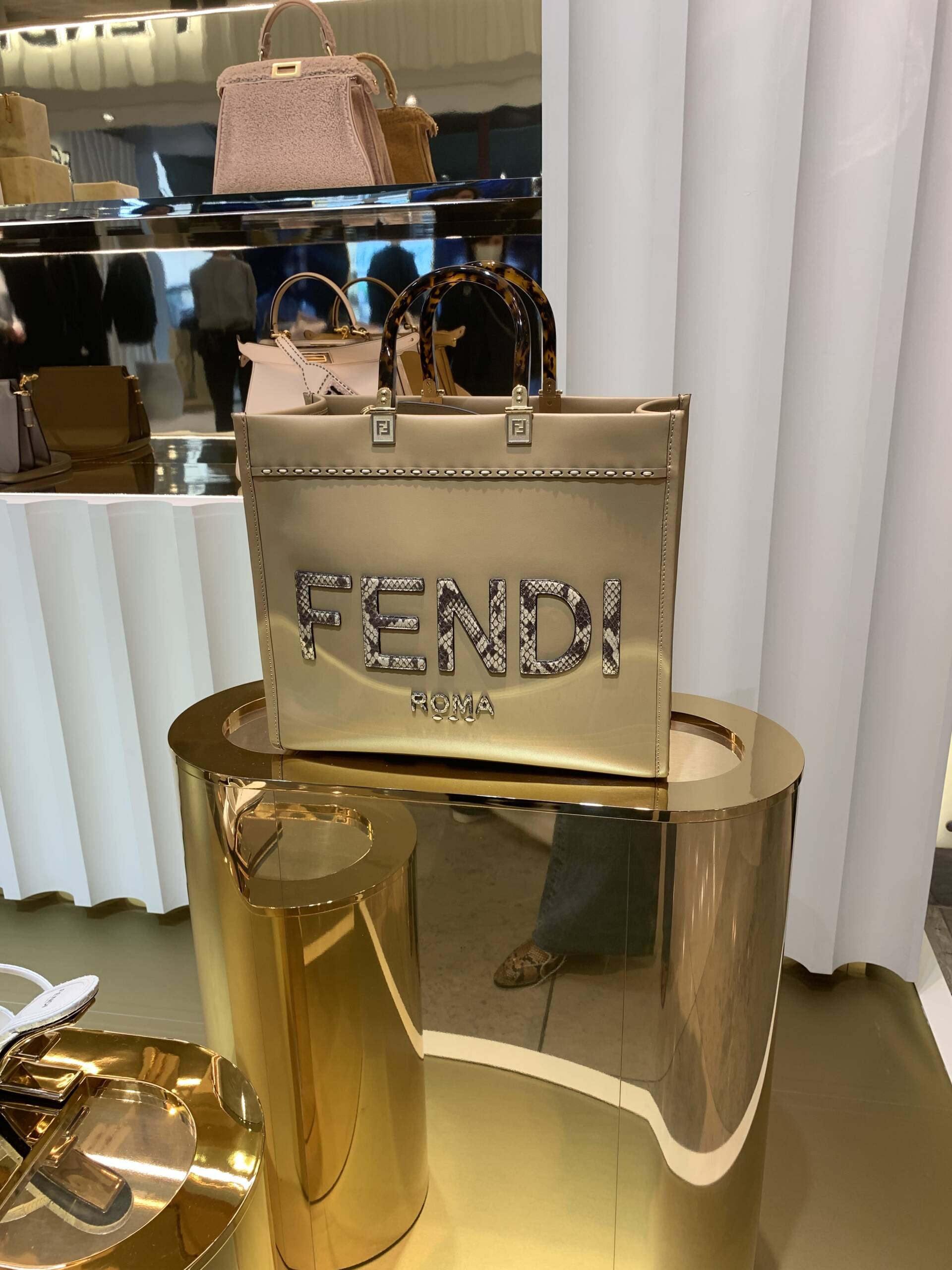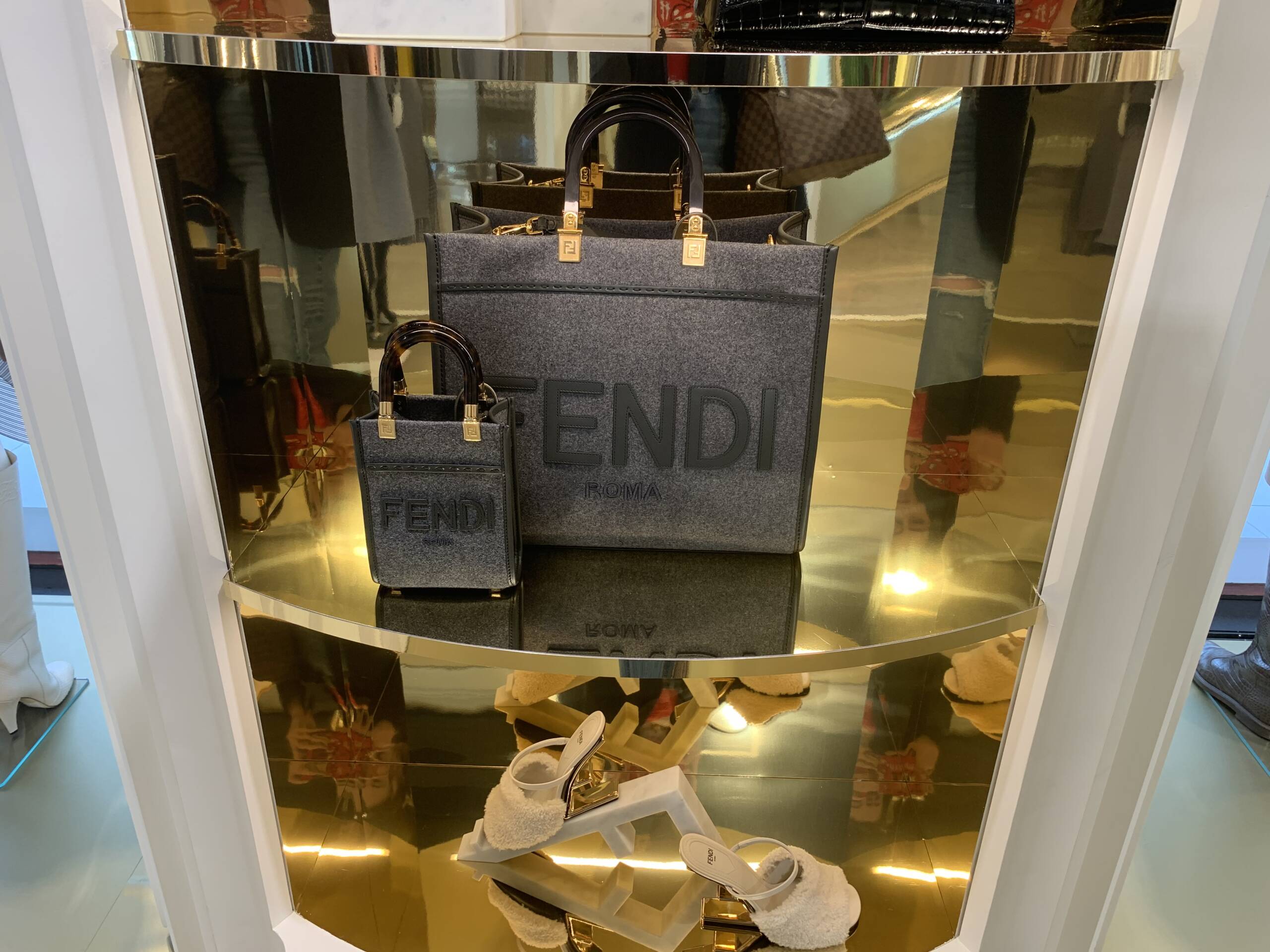 Peekaboos Aplenty
The Peekaboo (perhaps Fendi's most popular top handle bag ever) remains hot this season. With the latest variations, Fendi experiments with this timeless classic while paying homage to the design's original character. Appearing in sheepskin, structured flannel, and calf leather, everyone can play Peekaboo this fall.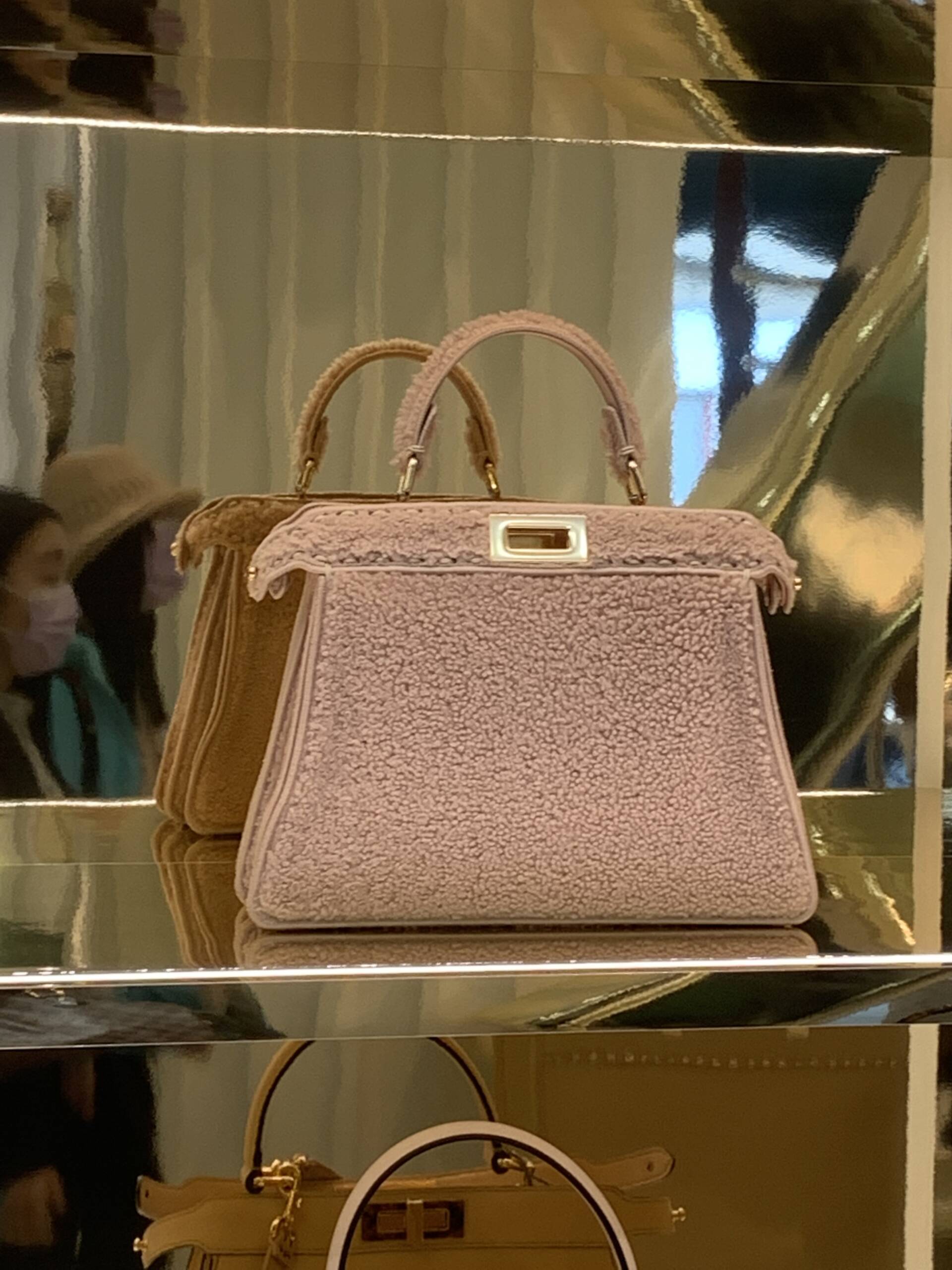 The latest leather models include a snakeskin print trim. For more variation, a selection of sheepskin Peekaboos feature an enlarged version of Fendi's iconic monogram pattern.
As for straps, think thick. Whether shoulder or crossbody straps, interchangeable wide straps are now a staple for many designer brands, including Fendi. So not only can you play Peekaboo, but you can mix and match between styles. For example, pair a leather bag with a sheepskin strap or vice versa.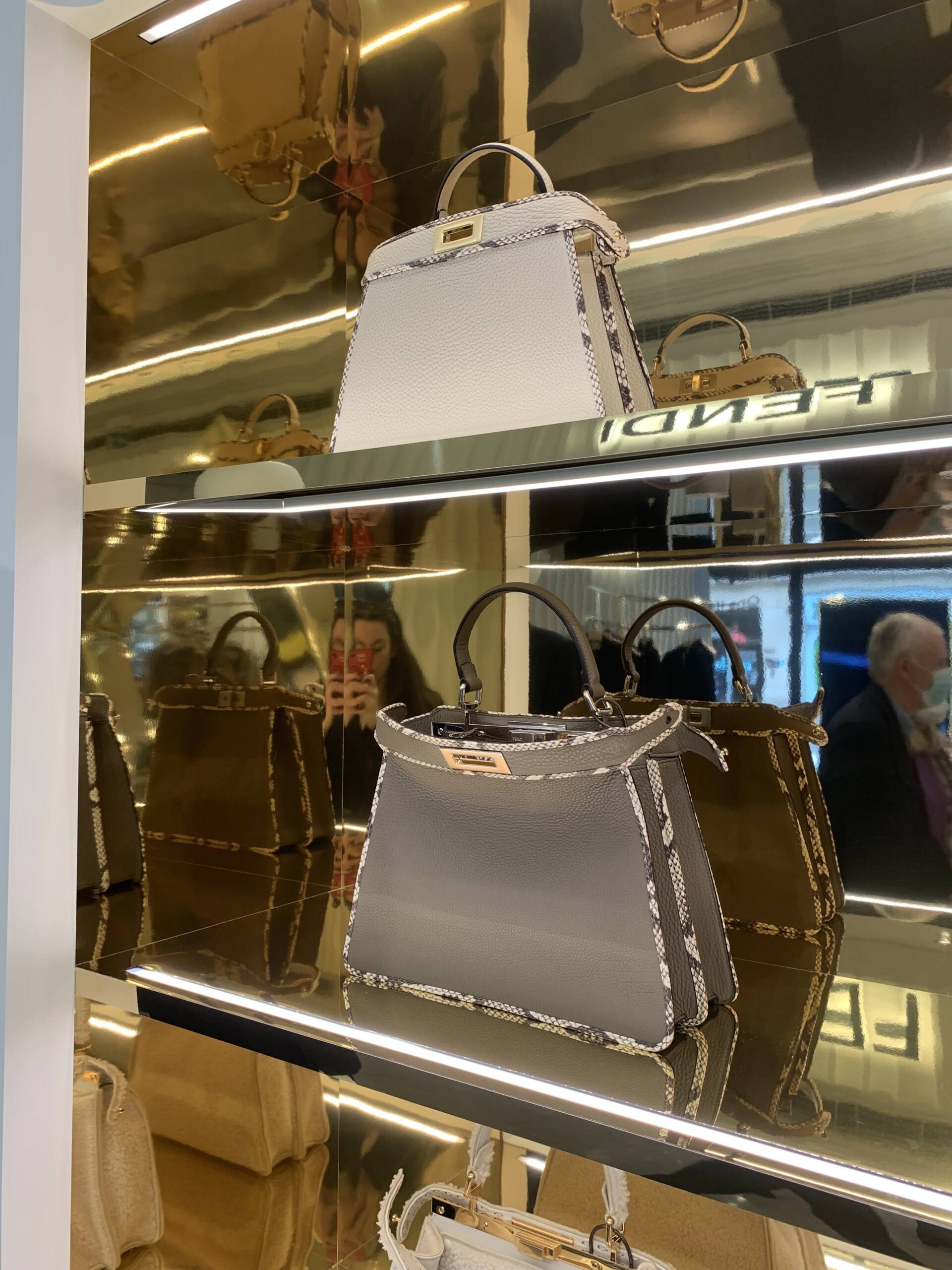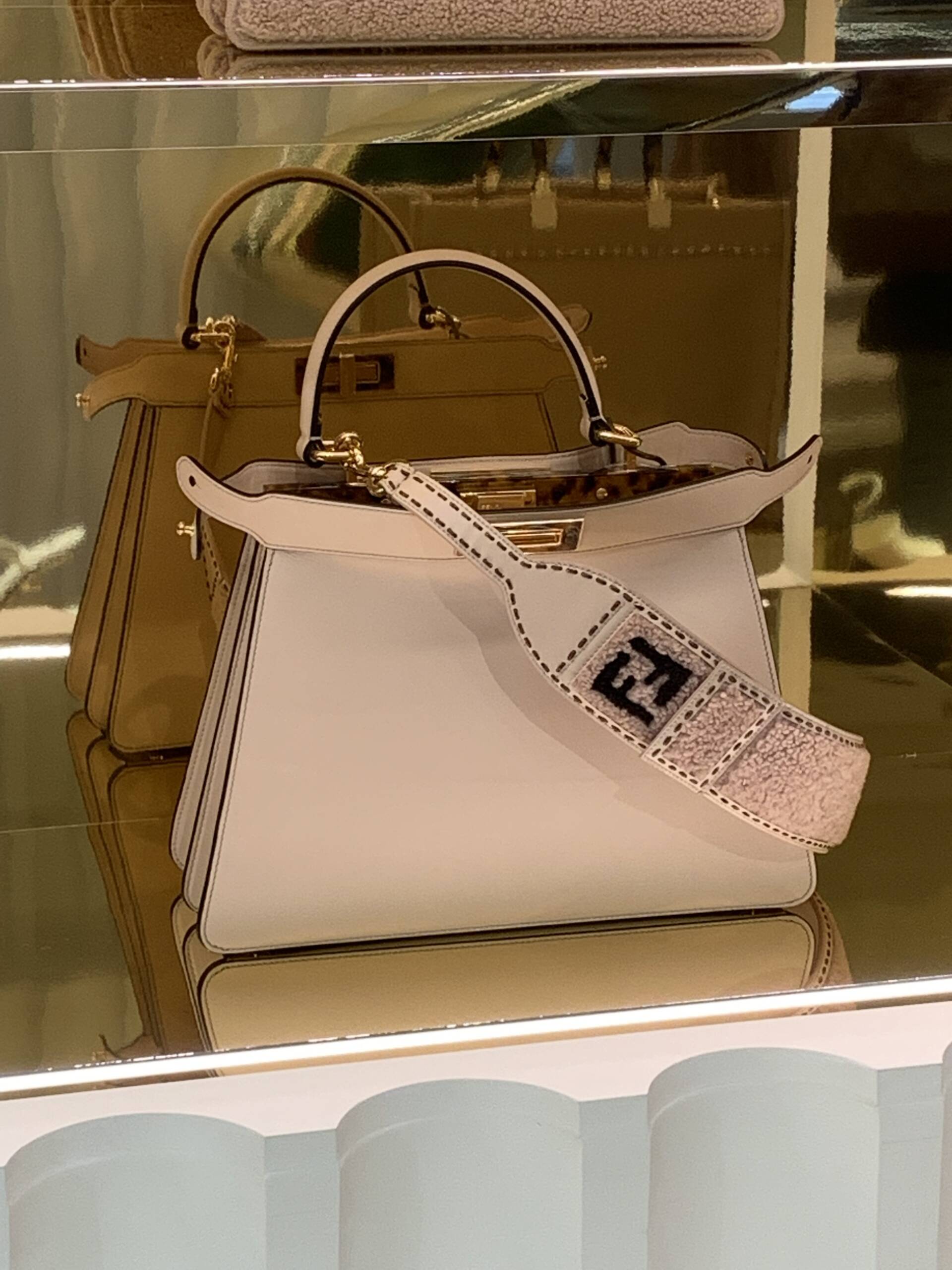 Fendi's Best Baguettes Yet?
When discussing a bag as revered as the Fendi Baguette, describing new versions as 'the best ever' is a bold statement to make. But Fendi's latest selection of the classic bag for fall may just be the (or one of the) best yet! The new offering of Baguettes is pretty extensive. From sleek leather styles and striking exotic materials, to monogram embossed wool and sheepskin designs, Fendi has more Baguette options for fall than a sandwich shop!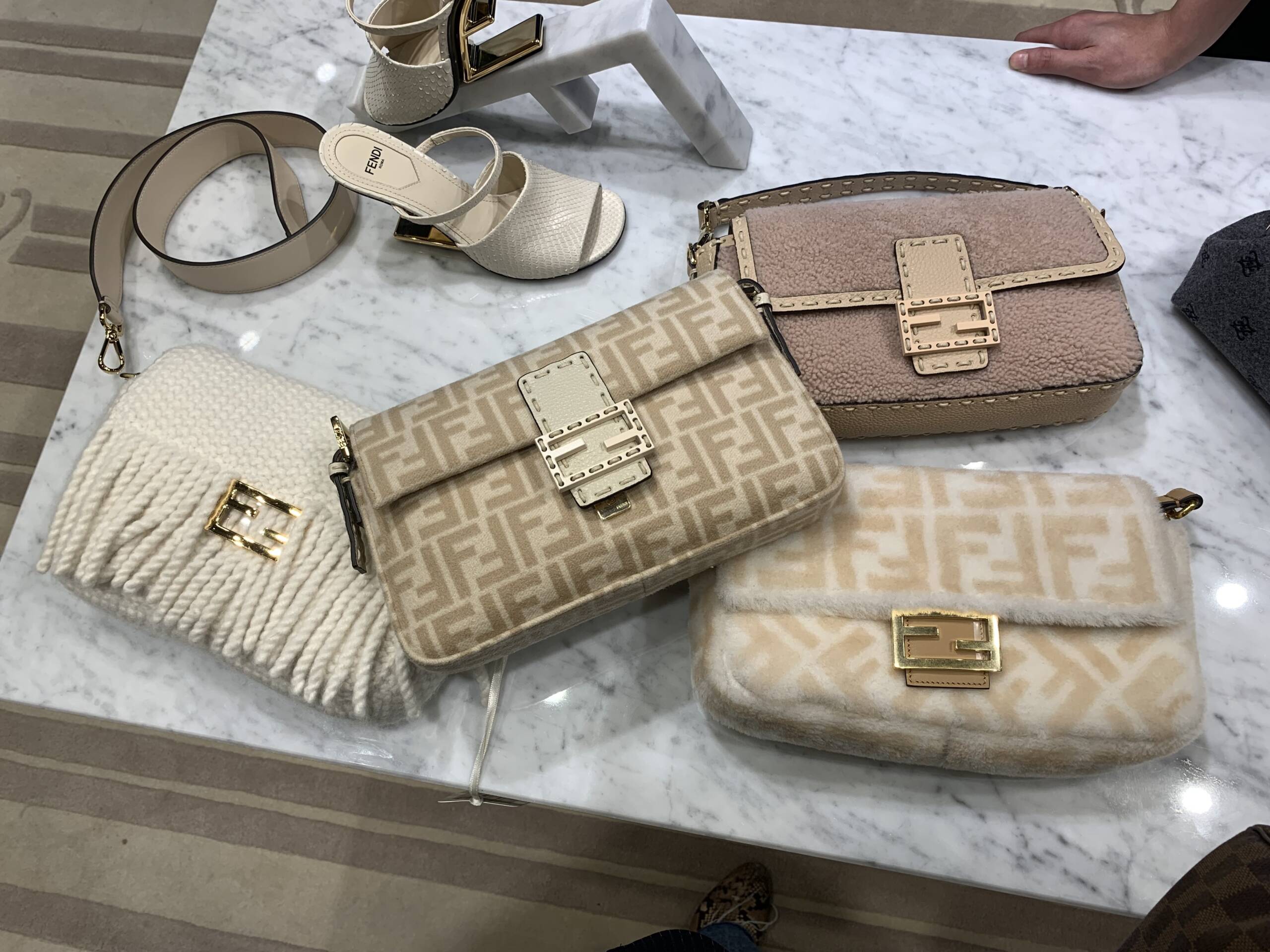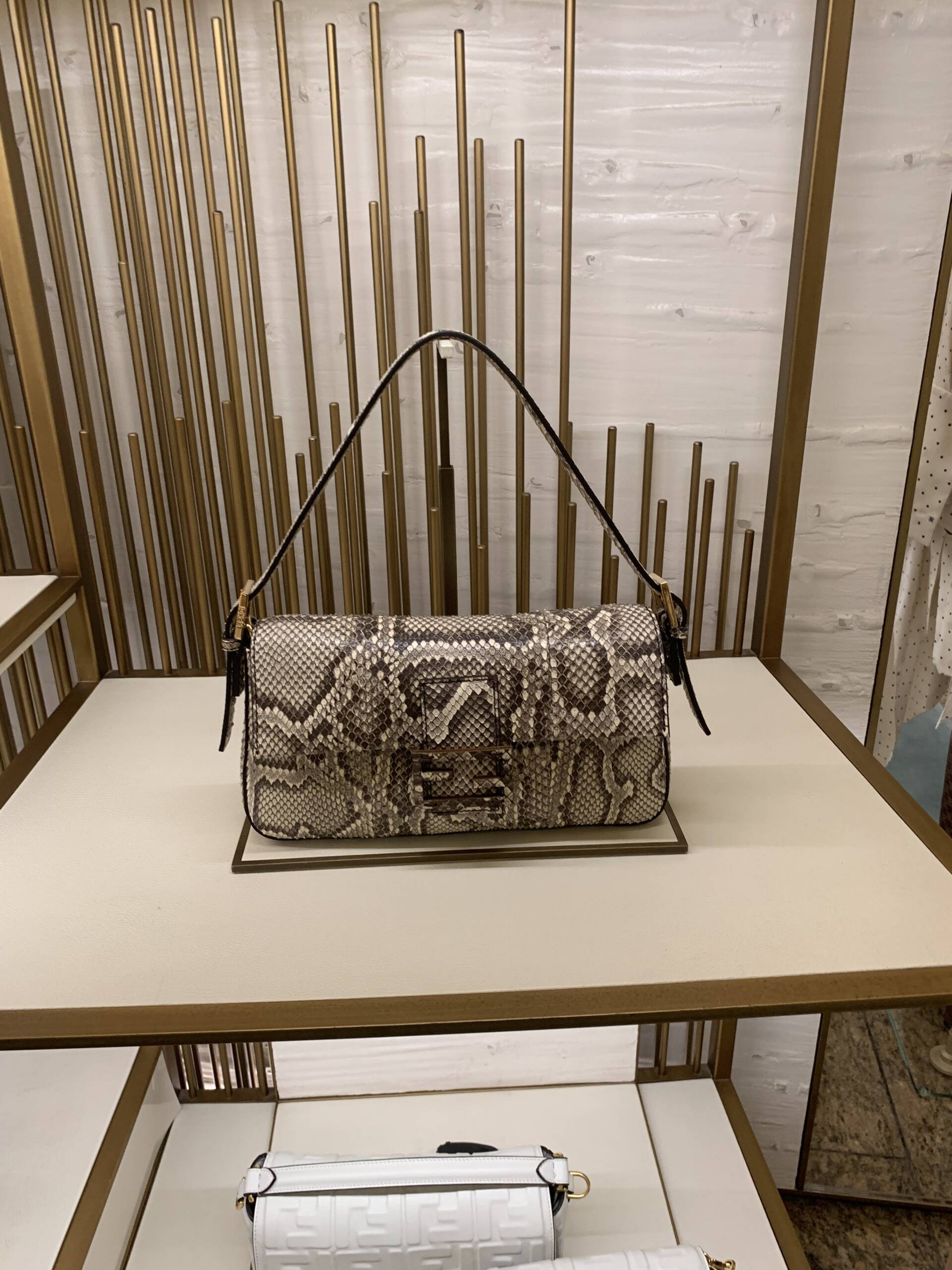 The new monogrammed wool serves some serious Y2K revival style. Additionally, the prominent visible stitching on the woolen Baguette's opening tab and FF logo is an almighty throwback to the early '00s trend of looking sort of DIY … but in a good way. The sheepskin and leather Baguettes are also trimmed with visible stitching.
The woollen version also appears in the Harrods exclusive dark grey hue.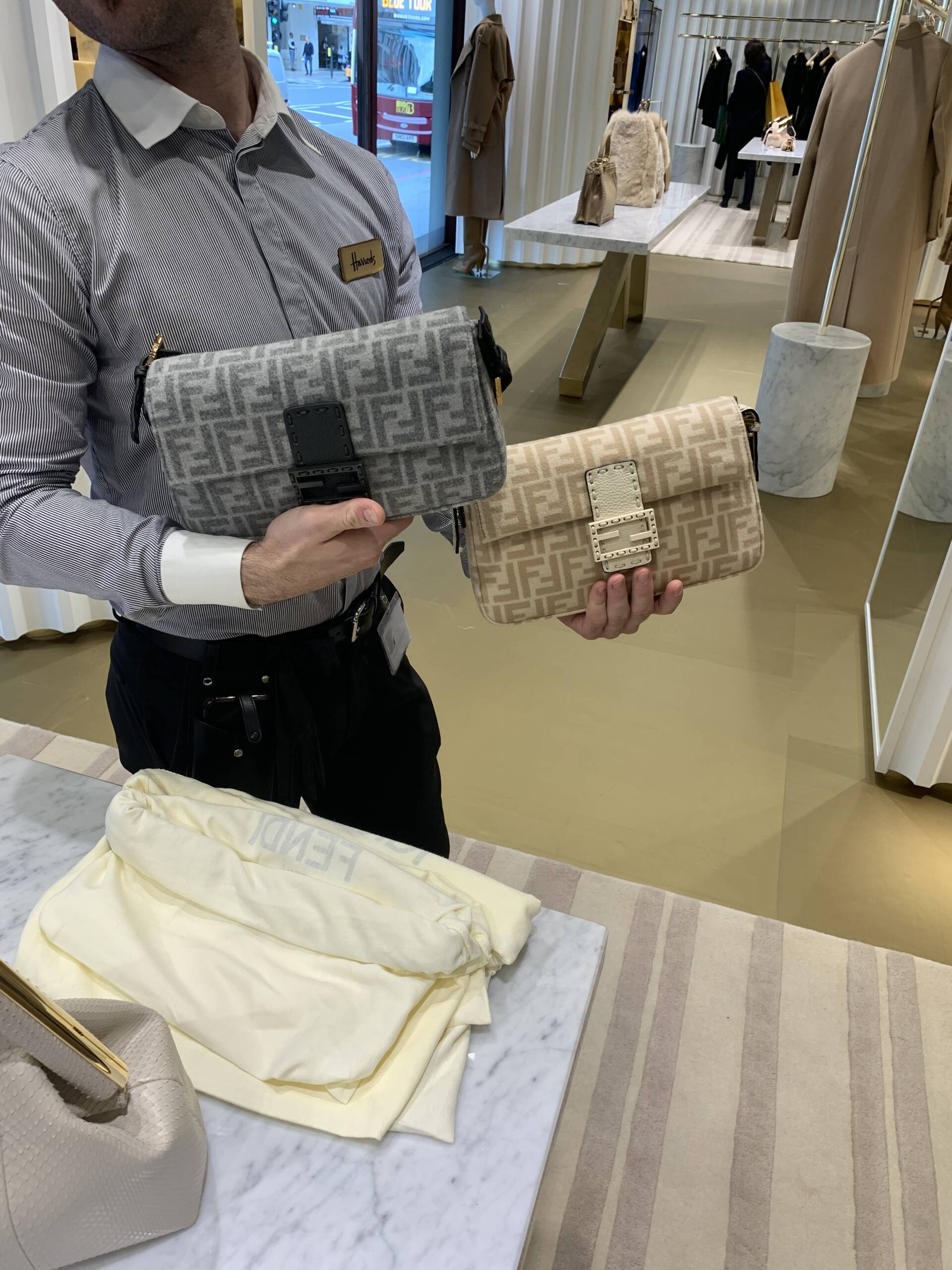 Few things make a bag appear as cozy as wool fringe. And it's something Fendi has done before. But there's a new one this season. In white wool, this bag resembles a pillow more than a Baguette. But with the trend of slouchy, relaxed pouches continuing to gain traction, this may not be a bad thing.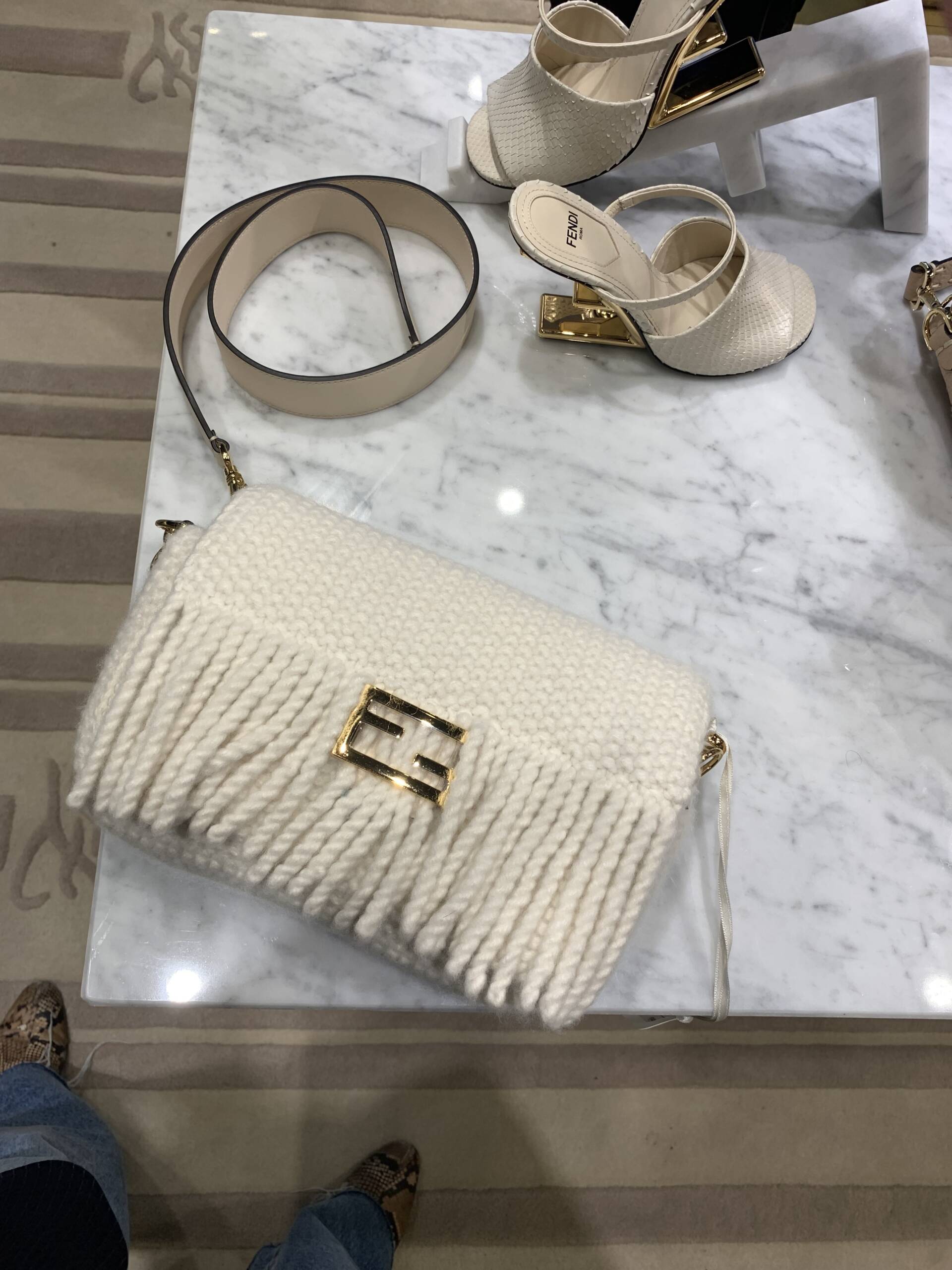 One unforgettable bag from the Harrods pop-up is a ballerina pink satin Baguette embossed with the Karligraphy motif and adorned with pink pearls along the edge. It's likely one of the prettiest Baguettes ever and will no doubt become a covetable collector's item.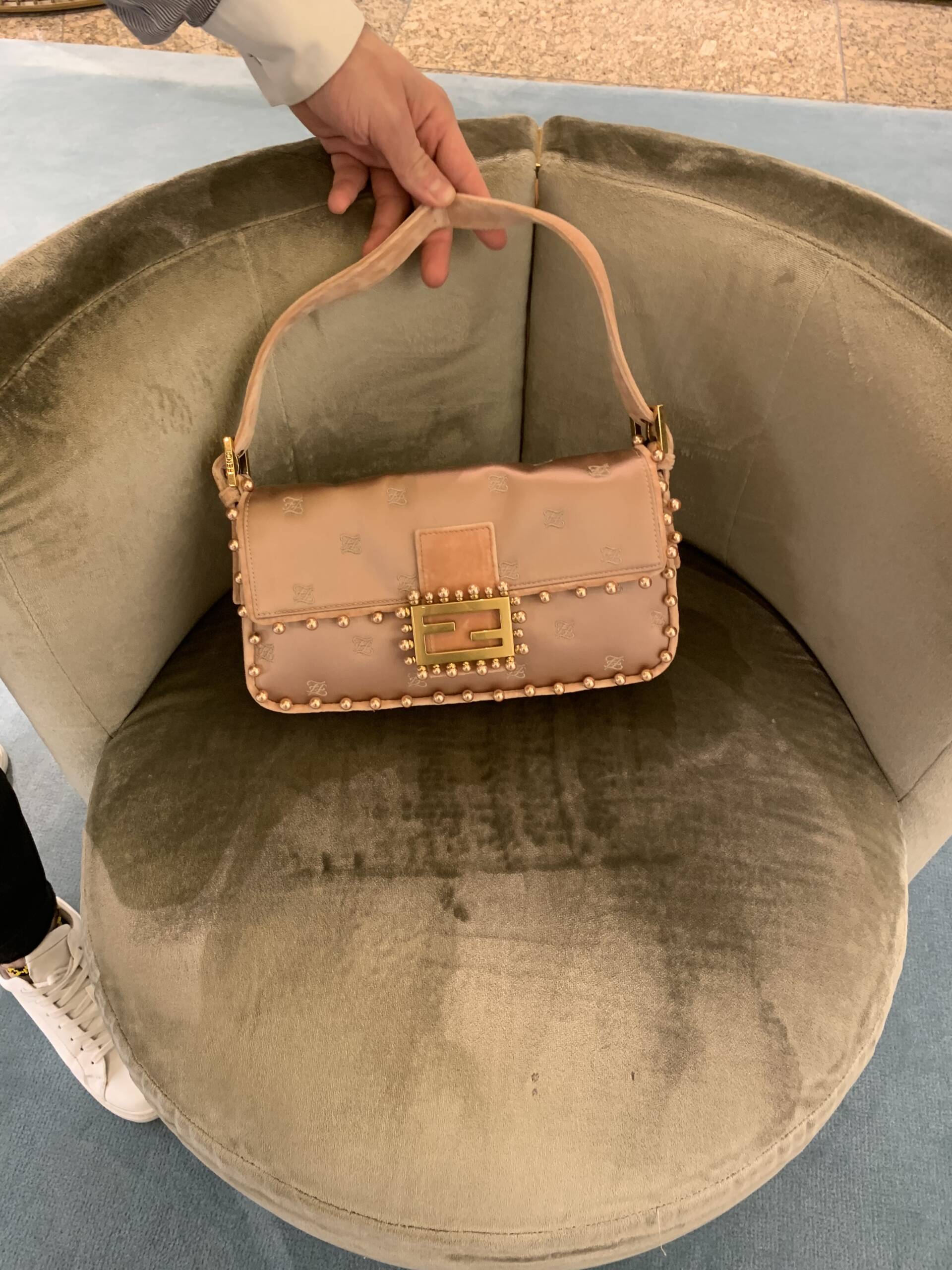 If you love the Fendi Baguette so much that you're hungry for a double serving, then there's something new for you. Featuring dual shoulder straps and a flap and FF logo on either side, this latest Baguette is quite literally a 2-4-1 deal! It's twice the width of an ordinary Baguette, so great if you love the style but are in search of a more spacious design. You can opt to carry the style as a shoulder bag or use the dual straps to wear the bag as a backpack for a totally different look.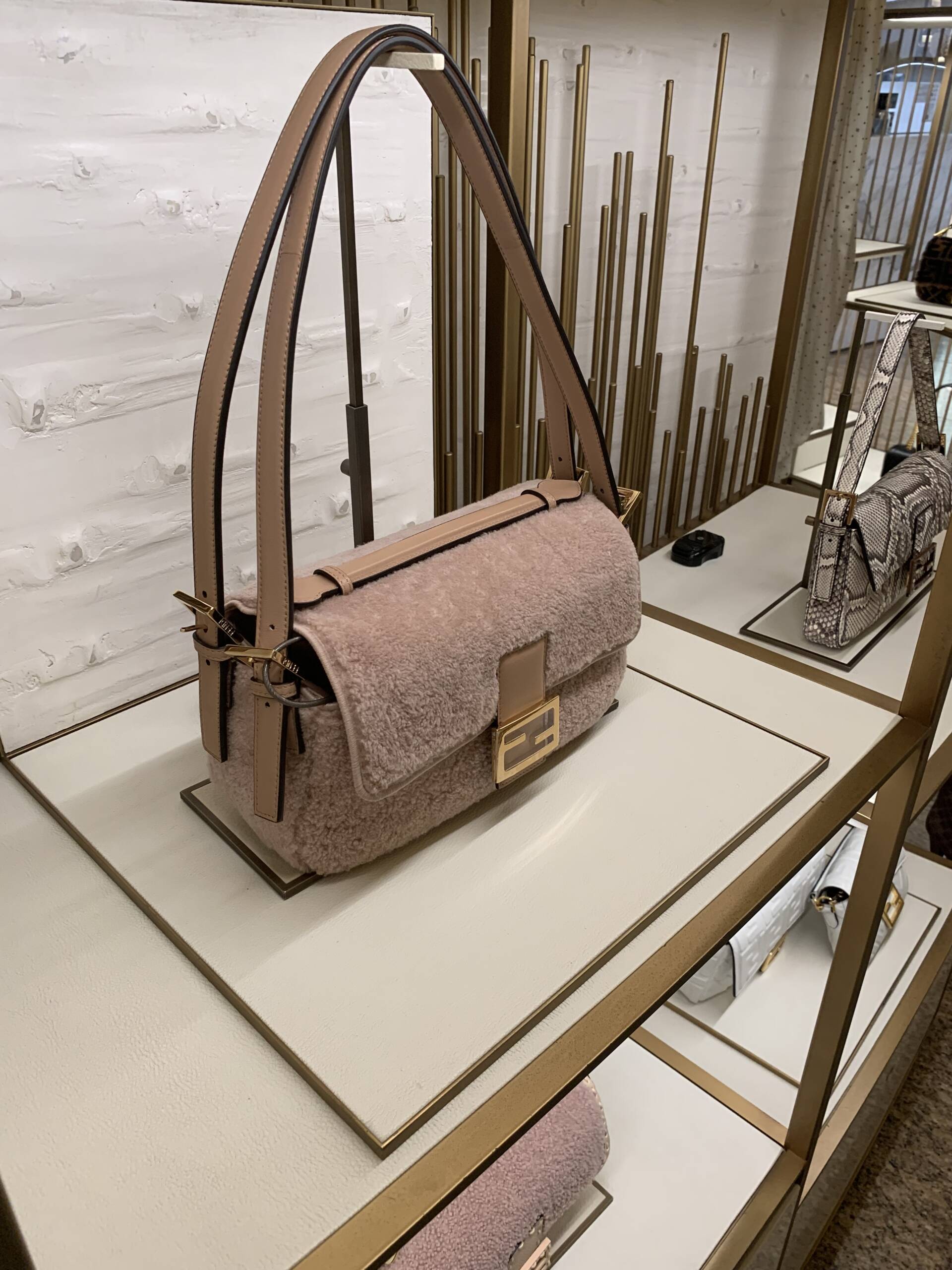 By now we're all well-versed on the micro bag trend which shows no signs of disappearing. Like the other luxury fashion houses, Fendi fully embraces the micro bag. In fact, the majority of its most popular bags also have mini me's.
However, Fendi's approach to the era of the micro bag differs slightly from it competitors. Fendi refers to its micro designs as charms rather than bags. Moreover, each features a clasp which can be attached to a larger bag, perhaps it's 'adult size' version. Some styles, such as the micro Baguette, include an ultra thin chain strap. Others, however, are simply designed to be adorable add-ons to bigger styles.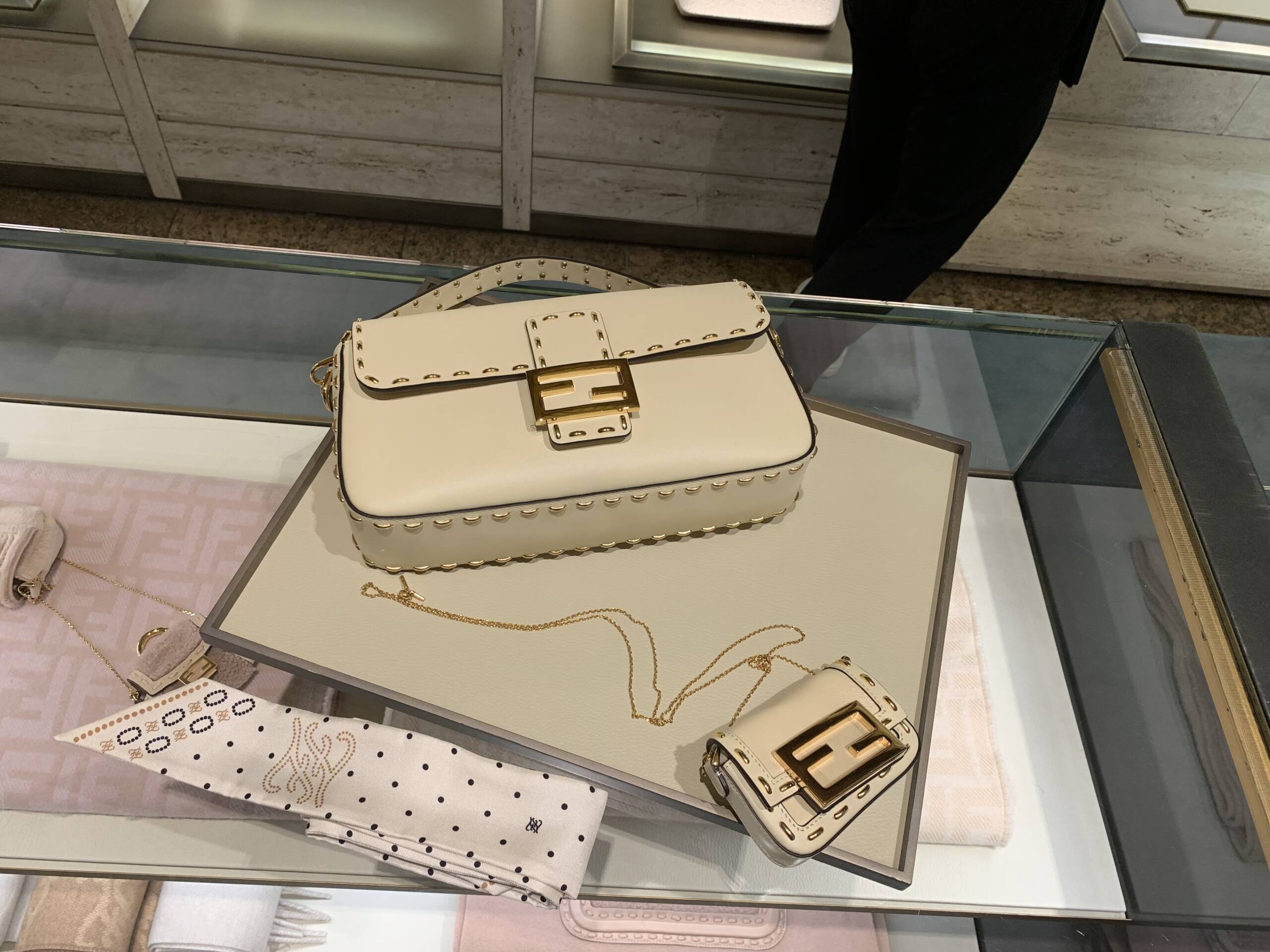 The Peekaboo, Baguette and Fendi First can all be found in tiny form.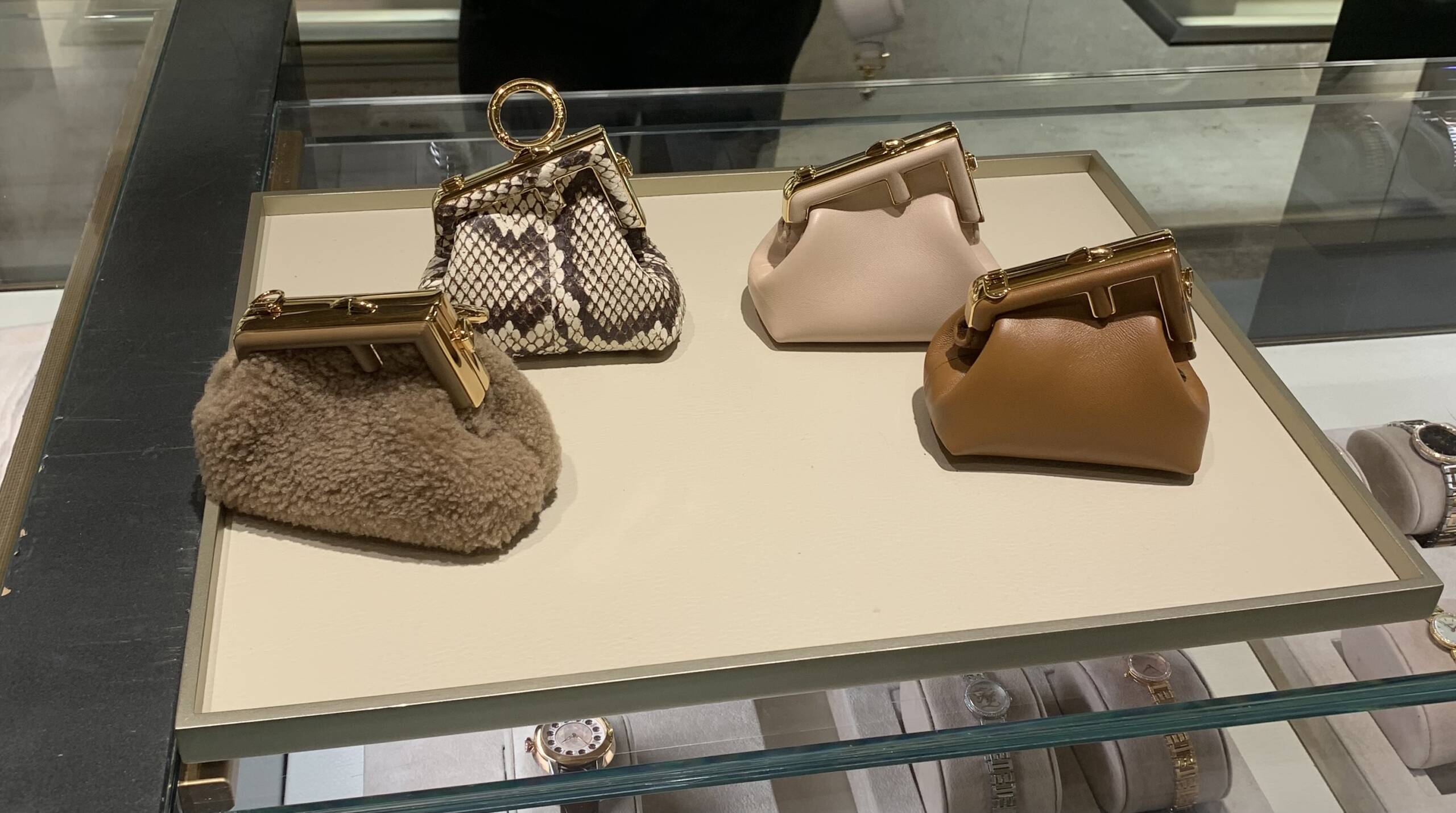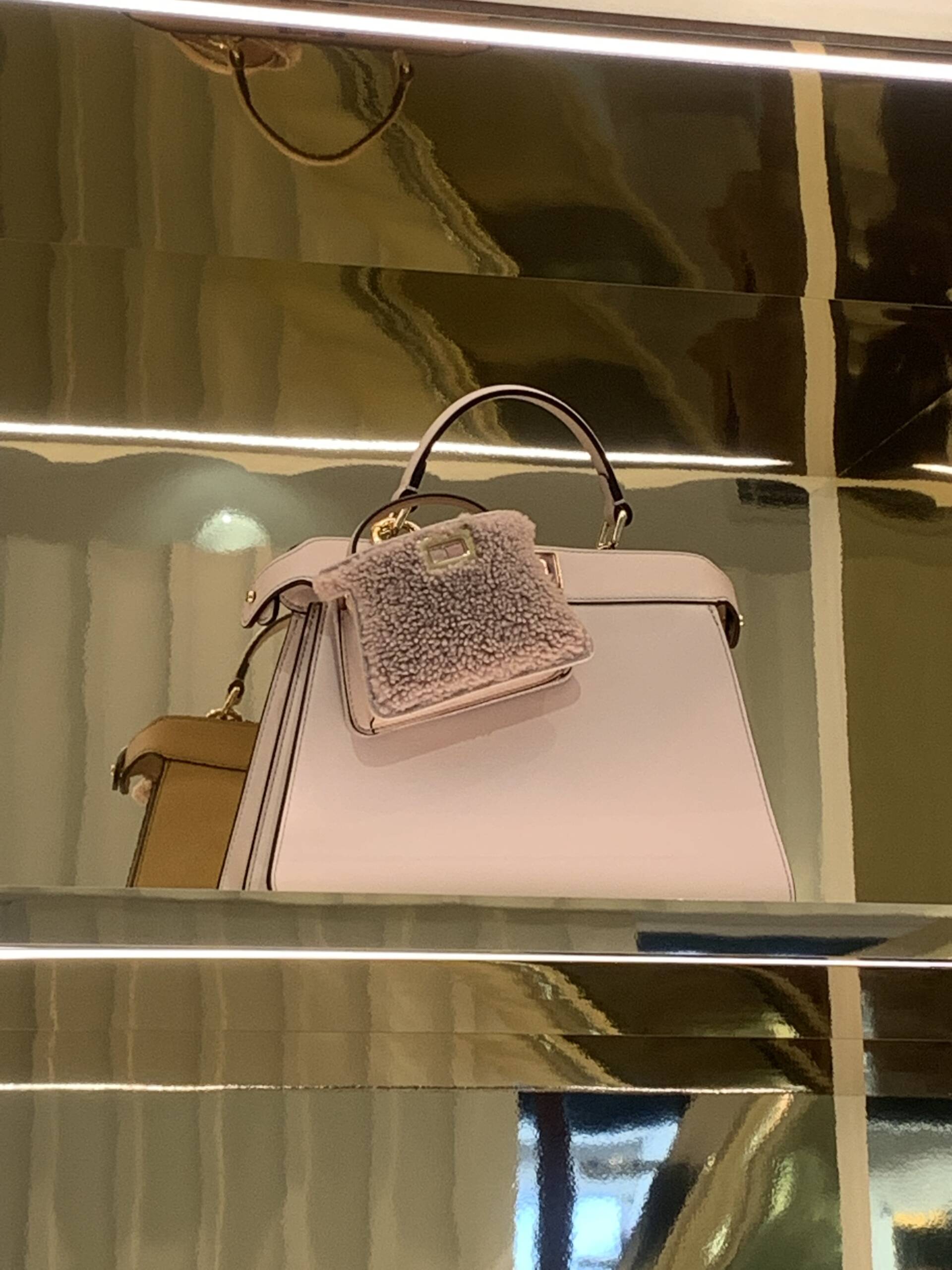 What are your thoughts on Fendi's new collection for fall? Are you looking at the new bags or new versions of classics? Let us know.