Fendi's furry charms have finally come to life!
At the recent Fall/Winter 2016-2017 Fendi fashion show in Milan, a special duo hit the runway: the FendiRumi, Piro-Chan and Bug-Kun. Piro-Chan and Bug-Kun are essentially two furry, energetic mascots that now have matching charms in Fendi's latest collection.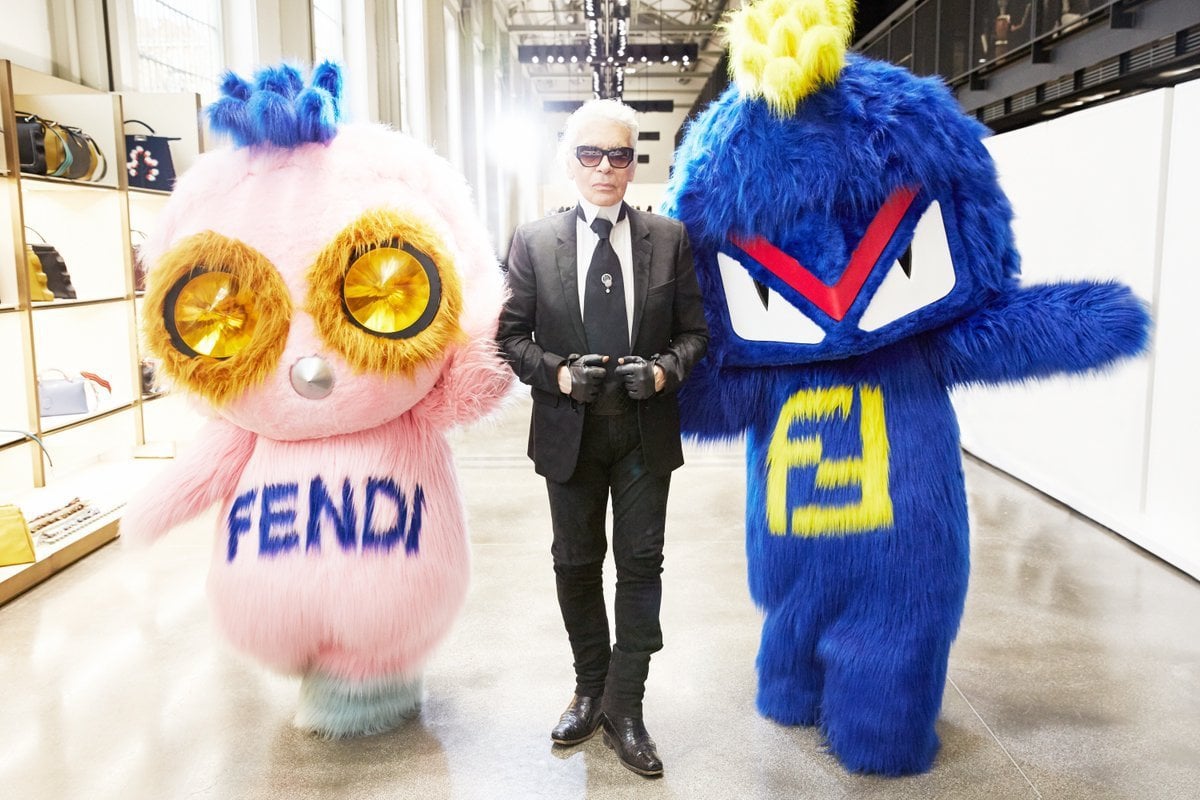 The life-size Fendirumi mascots and matching bag charms were created in celebration of the biggest Fendi Ginza pop-up store that opened in Tokyo last November. The name "FendiRumi" pays homage to the Japanese pop culture of Kigurumi. The word "kigurumi" is Japanese for "costumed performer". When broken down, "kiru" translates to the verb "to wear" and "nuigurmi" is the noun for "stuffed animal". During the 80's in Japan,  Kigurumi mascots were majorly popular and used for promotional purposes especially because of their "kawaii" or cute aesthetic.
Designer Silvia Venturini Fendi created the Fendirumi with these ideas in mind:
"The inspiration for the FendiRumi arrived when I read about the huge Kigurumi-mania in Japan and realized that they are considered like proper celebrities, attending major events as unique special mascots and decided that was interesting to create our own Fendi version to attend our events and fashion shows. They are very ironic, perfectly fitting in line with the FendiFun signature. Having had such a success at Fendi Ginza, I decided to create two small bag charms inspired by them and from the Bag Bugs and Qutweet iconic charm."
With their energetic and exciting presence, the FendiRumi are bound to go viral!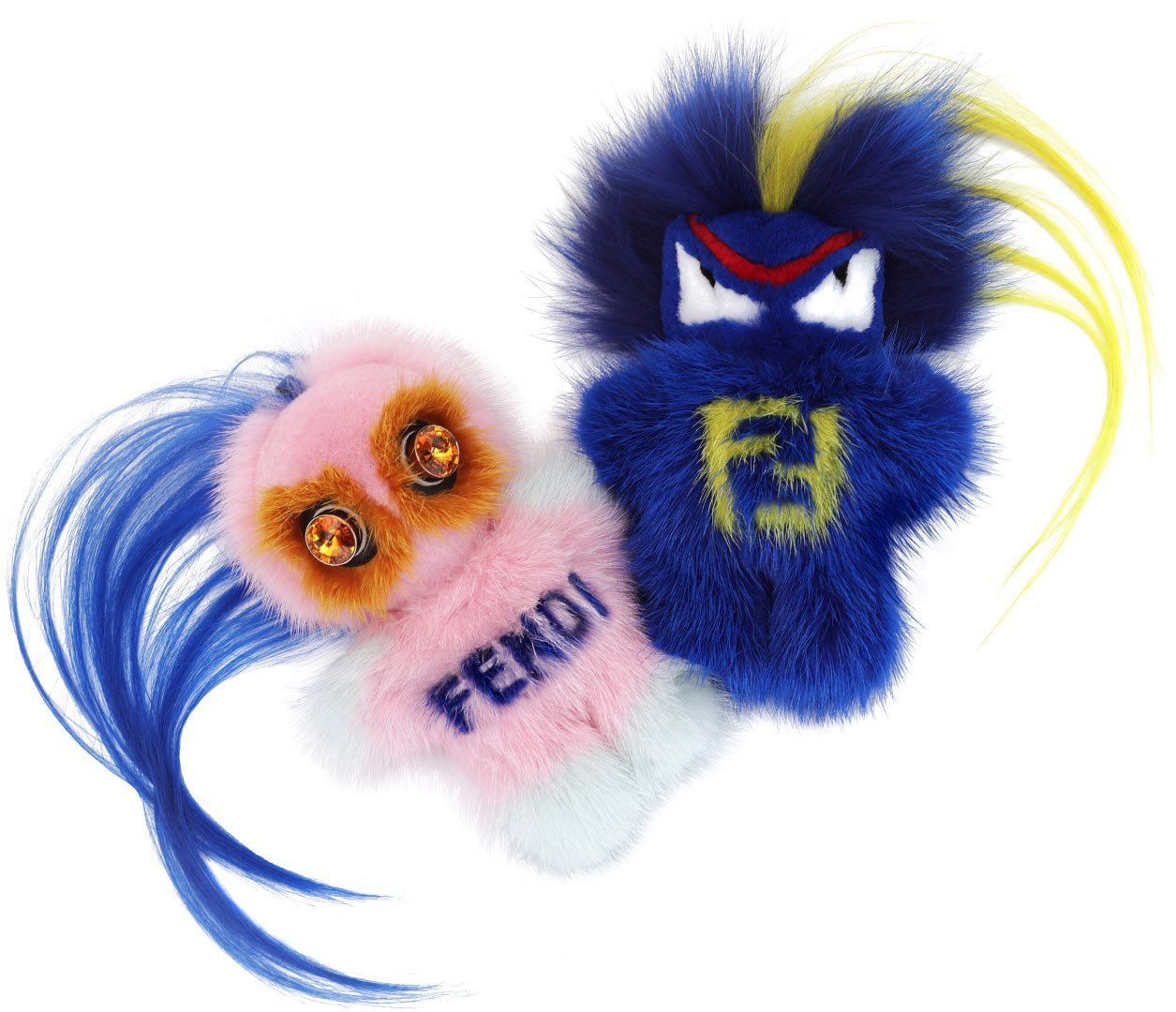 The female FendiRumi, Piro-Chan, is a girly pink and has the same yellow eyes as the Qutweet Charm. She wears a blue crest with the Fendi logo as well. The male FendiRumi, Bug-Kun, is crafted after the iconic Bag Bug charms and has a yellow crest with the Fendi double 'FF' logo.
The Piro-Chan charm is made with mink fur and features kiddasia fur on the crest. The eyes on the Piro-Chan charm are embellished by hand with crystals. The Bug-Chan charm is made with mink fur, kiddasia fur, but features a touch of fox hair.
| | |
| --- | --- |
| Style | Price in USD |
| Piro-Chan FendiRumi Charm | $1,500 |
| Bug-Kun FendiRumi Charm | $1,500 |
The FendiRumi charms started being pre-sold on the Fendi website February 25th, the day of the Milan show. They will be available in Fendi Boutiques worldwide this coming July.
Updated: May 18th, 2017