With the recent Chanel price increase, which officially goes into effect on October 31, we've been thinking about Chanel's "Greatest Hits," so to speak. It always makes the news when Classic Flaps and Boy Bag prices go up… which clearly places those two bags in the "top five" category. But what about the other Holy Grails of the Chanel universe?
After a little bit of hemming and hawing, we came up with a list. If we had to choose five bags that are synonymous with the brand, these would be it. Get ready for some serious Chanel eye candy, and decide for yourself: which one is the #1 top Chanel bag in your eyes?
Though it doesn't have the moniker "Classic" flap, the 2.55 is about as classic Chanel as you can get. Following the original design by Coco herself, Karl Lagerfeld revived the bag in his tenure as creative director of the brand.
The 2.55 Reissue is effortlessly feminine, with secret Coco-related symbols throughout: a pocket for love letters, a chain that resembles the ones that the nuns wore around their waists in the convent where Coco grew up, and so on…
For more on the 2.55 Flap, read:
Which of the top Chanel bags is your favorite? Are there any others you'd add to the list? Tell us below!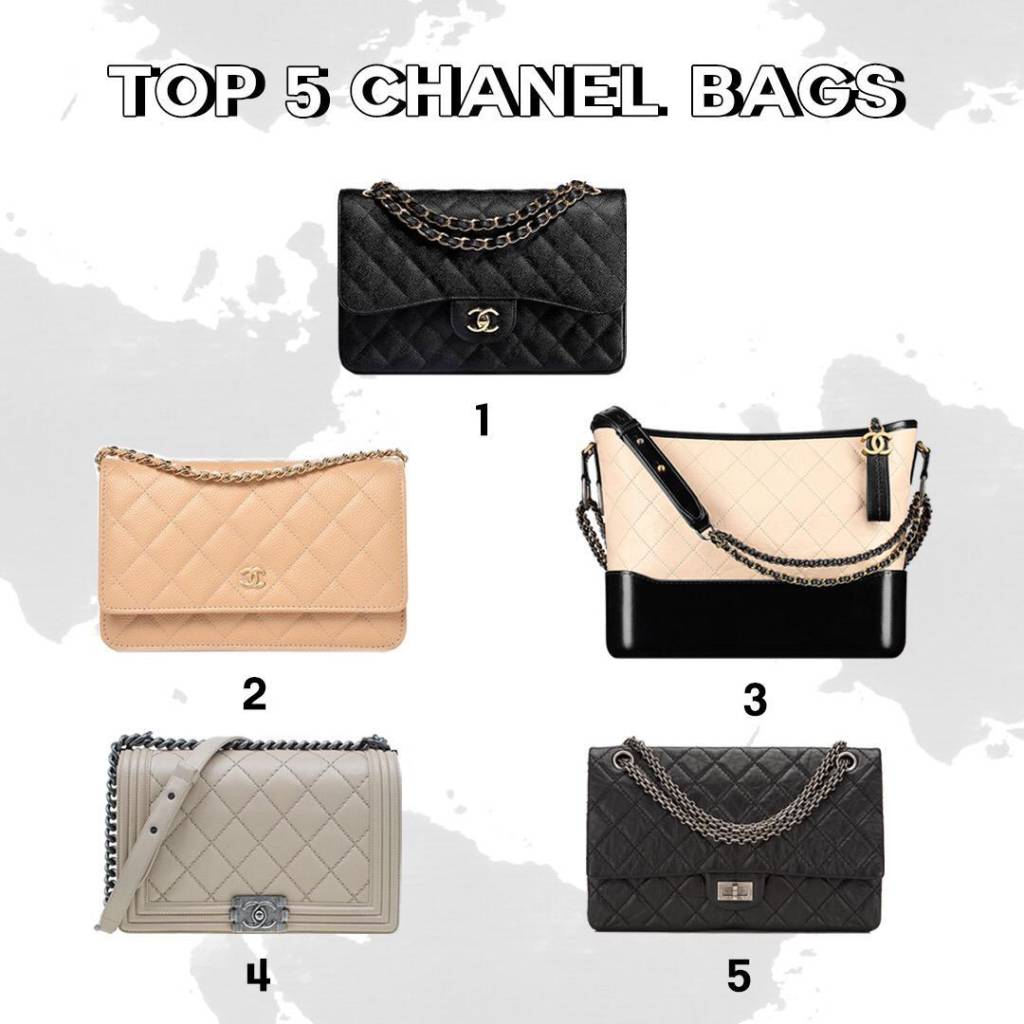 Updated: October 31st, 2019