Hard to know where to start because this story actually begins long before the pandemic. Yes, that means it happened in 2019! Now, I'm sure you're all wondering why on earth haven't I revealed this Hermès Kelly bag till now?
I never intended to wait this long, but sometimes life just happens. Somehow, a reveal didn't feel appropriate during the height of the pandemic. Nor was I going anywhere very fancy, let alone anywhere at all. As a result, this bag just waited under my bed.
If I may digress for a moment to recap handbag logistics. Since it's been so long… I should clarify, it's not that there weren't any reveals at all… just ones maybe more appropriate for the times. We met the annual tradition of PurseBop's Birthday Baggie last July with my special order Birkin 25 snow white (read: My Special Order White Birthday Birkin). For Christmas 2020, Hermès Santa delivered the magnificent mini Kelly 20 in Blue Brume (read: Meet My New Hermès Mini Kelly in the Prettiest Shade of Blue).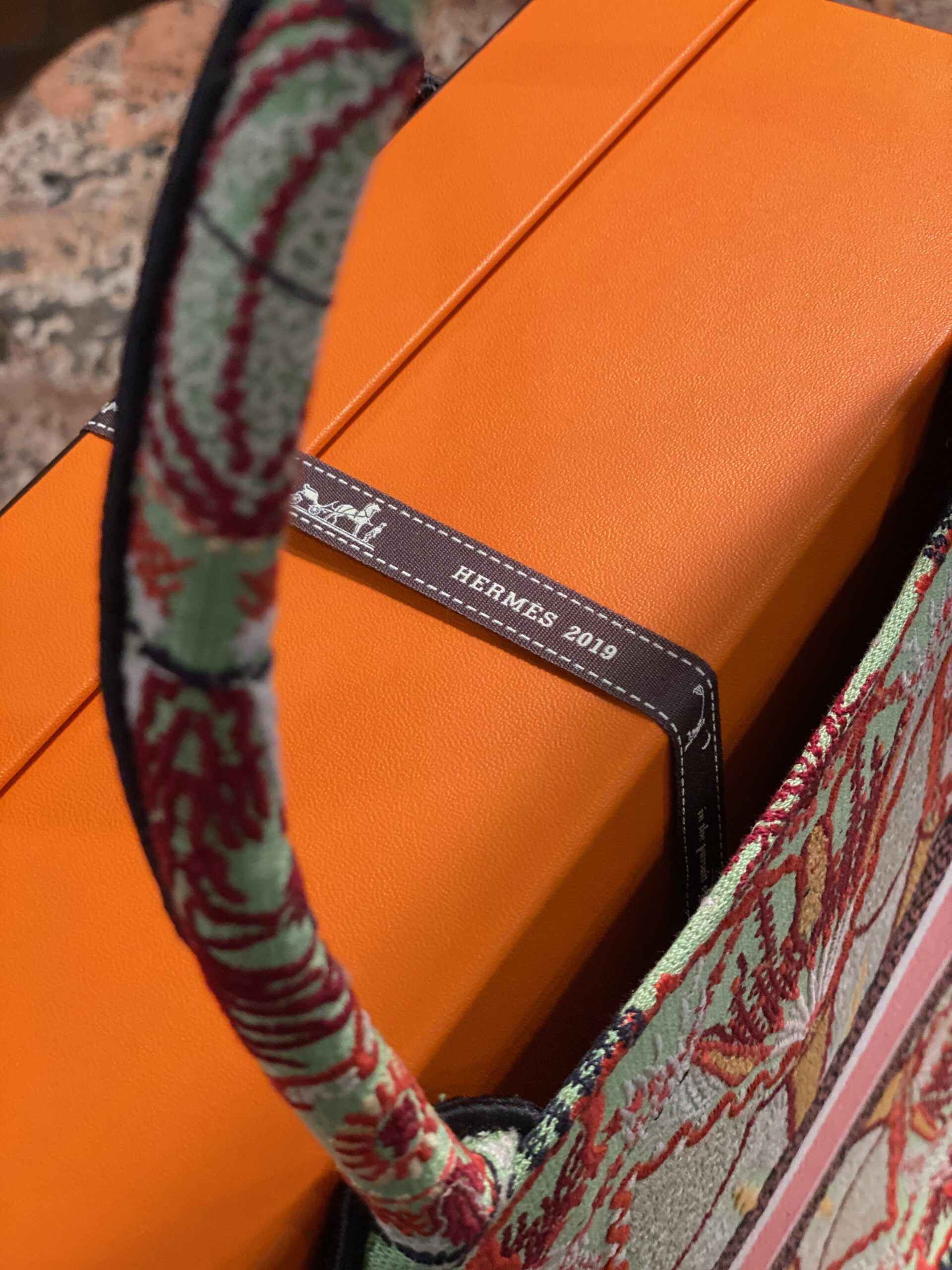 In 2021, however, I did make two very serious attempts to get the story out — both times an epic fail. For my February visit to my parents in Miami, I brought it along hoping to find the time to narrate and photograph. Well, it never happened. My visit came and went and here's the reel to prove it. On my second visit to Miami – coordinated with my sister to see her family that I have not seen in a year and a half – I brought the bag along again. This time I only managed to take photographs.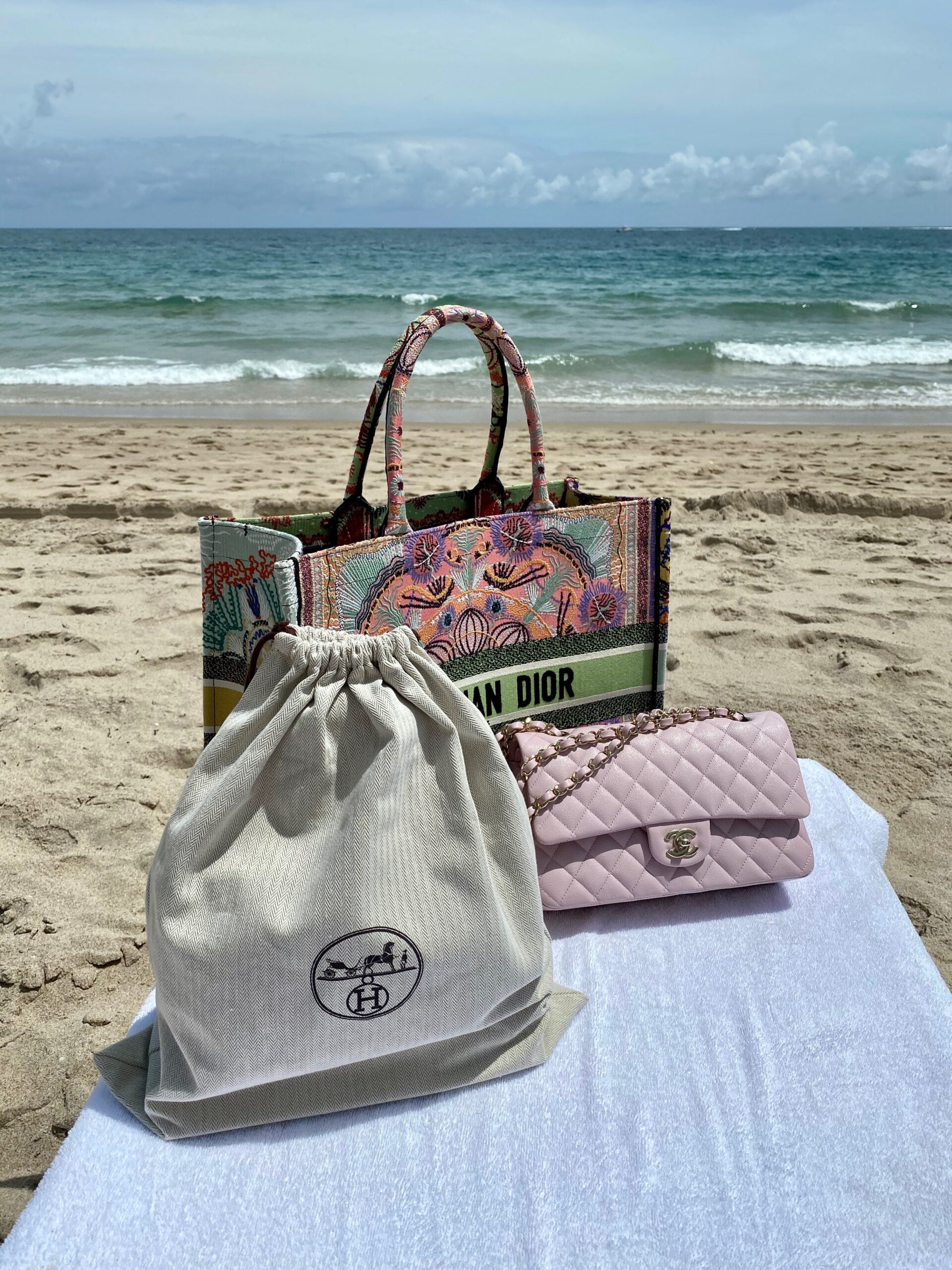 So here goes attempt three and I'm optimistic this time I will be successful. After all, this beauty is now my official birthday 2021 pick. What finally pushed me is a sweet box of some unusual and delightful Orans that just arrived (I guess many of you might already be placing bets, lol). I'm smitten by these cuties. I am by no means an avid Oran collector. In fact, before this new pair my only Orans are black mink. I may as well confess now that the new fluffy Orans are a perfect match to the bag that I'm about to reveal and serve as that final push and inspiration to get the story (and the bag — out and about).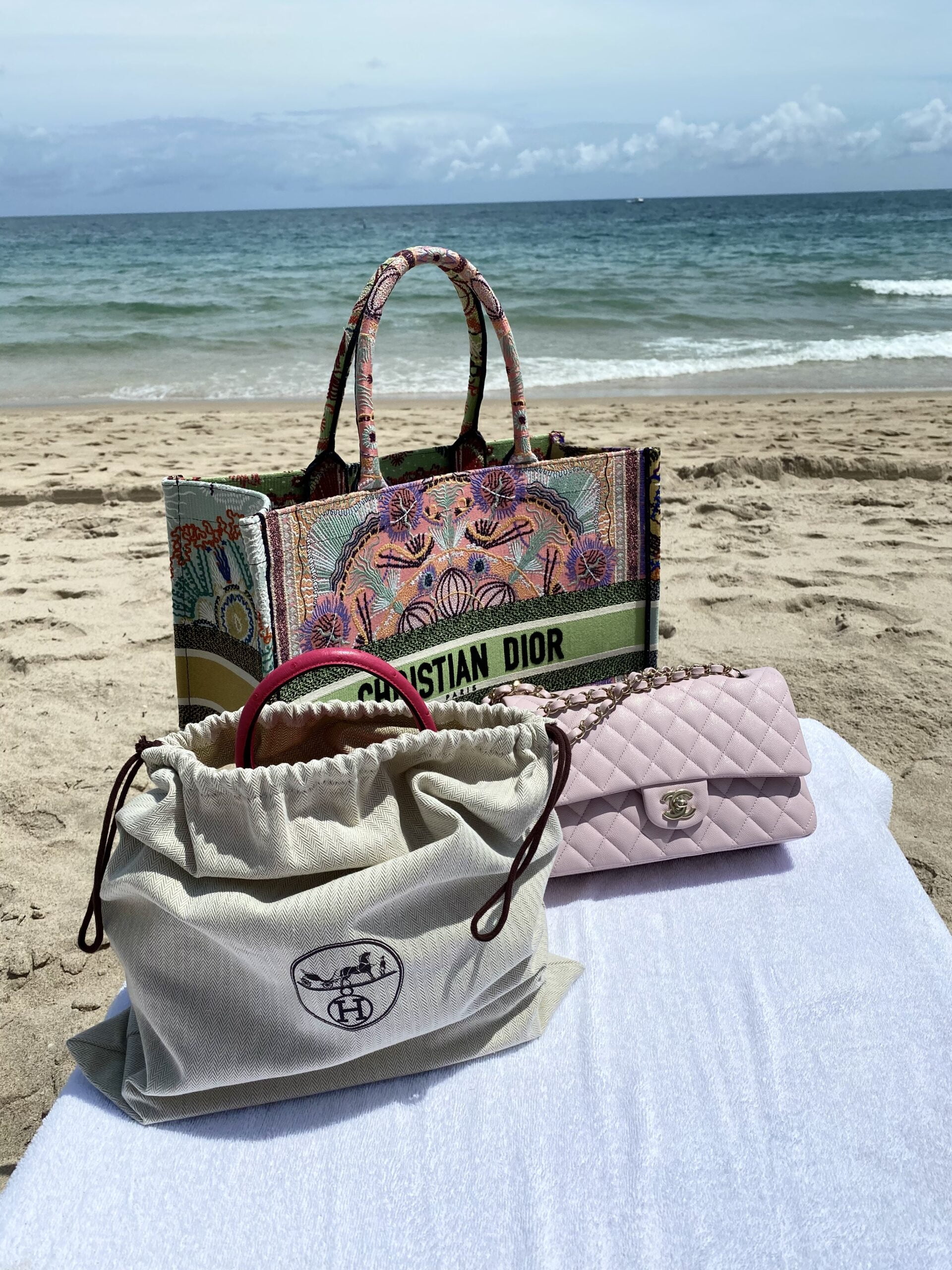 Without further delay, let's go back to that blistering cold night in New York City. It was already dark so we can surmise it was the first quarter of 2019. I was in town on official business, scheduled to fly out of LaGuardia Airport at 8:20pm, if I remember correctly. My SA had connected with me earlier that day alerting me saying "you NEED to stop by, I think I have something you are going to love Monika"... The first timestamp in my photo log is from 5:27pm. My video from inside the secret room was at 5:34pm. So you see… it all happened really quickly!
Beyond my new acquisition, there was one additional surprise. As I descended the winding staircase — a voice caught my attention. At the last step, I peered over to the left. Deep breath. To my surprise, it was someone I recognized all too well. The interesting part is, as you know, I've chosen to remain somewhat anonymous. So as I approached this familiar face I chuckled and said "I know you… but I know you don't know me." My sales associate cracked the biggest smile but she was mum. I can't remember exactly how the conversation went but I think I said "take a wild guess… a far away but dear IG friend?"
Well, her first guess was PB! And here I was with IG luxury icon @howshespendsit (Kiran Chhabria).
Time was ticking away and flight time drawing closer. As much as I wanted a leisurely chat with Kiran, I just didn't have the luxury. Guided by my SA, who was well aware of my time constraints, I moved into the secret room to wait. I can't remember the exact details of this next part, but I think Kiran asked if she could accompany us to the unboxing. At this point, I think she was as excited as I. But, YES, of course!
The more the merrier, even more joy. Truly, Hermès elation is even better when shared with a fellow aficionado. And who better than a long time Hermès guru like her!
I think the video (or really the audio with gleeful sounds, lol) expresses the excitement of seeing the color better than any words I can string together here.
View this post on Instagram
I'll let Kiran (@howshespendsit) do the honors of the formal introduction to my K25 in Rose Tyrien Ostrich with PHW.
Rose Tyrein, a bright and deeply saturated pink launched in 2011 with the Candy Collection. The first release of the Candy Collection included Rose Tyrien, Kiwi and Blue Celeste. Contrast linings and white stitching were characteristics of the coveted Candy pieces. Rose Tyrein has never officially been reproduced in any leather since except this occasional drizzling of it in ostrich – that I guess I was lucky enough to catch (all thanks to my Hermès fairy). 
As many of you know, the lighting in the boutiques never does justice to the intensely saturated and beautiful Hermès colors. So you need to see the pics taken in Miami during attempt #2, lol. When you see these photos in natural light, especially if you are a pink lover — you will gasp!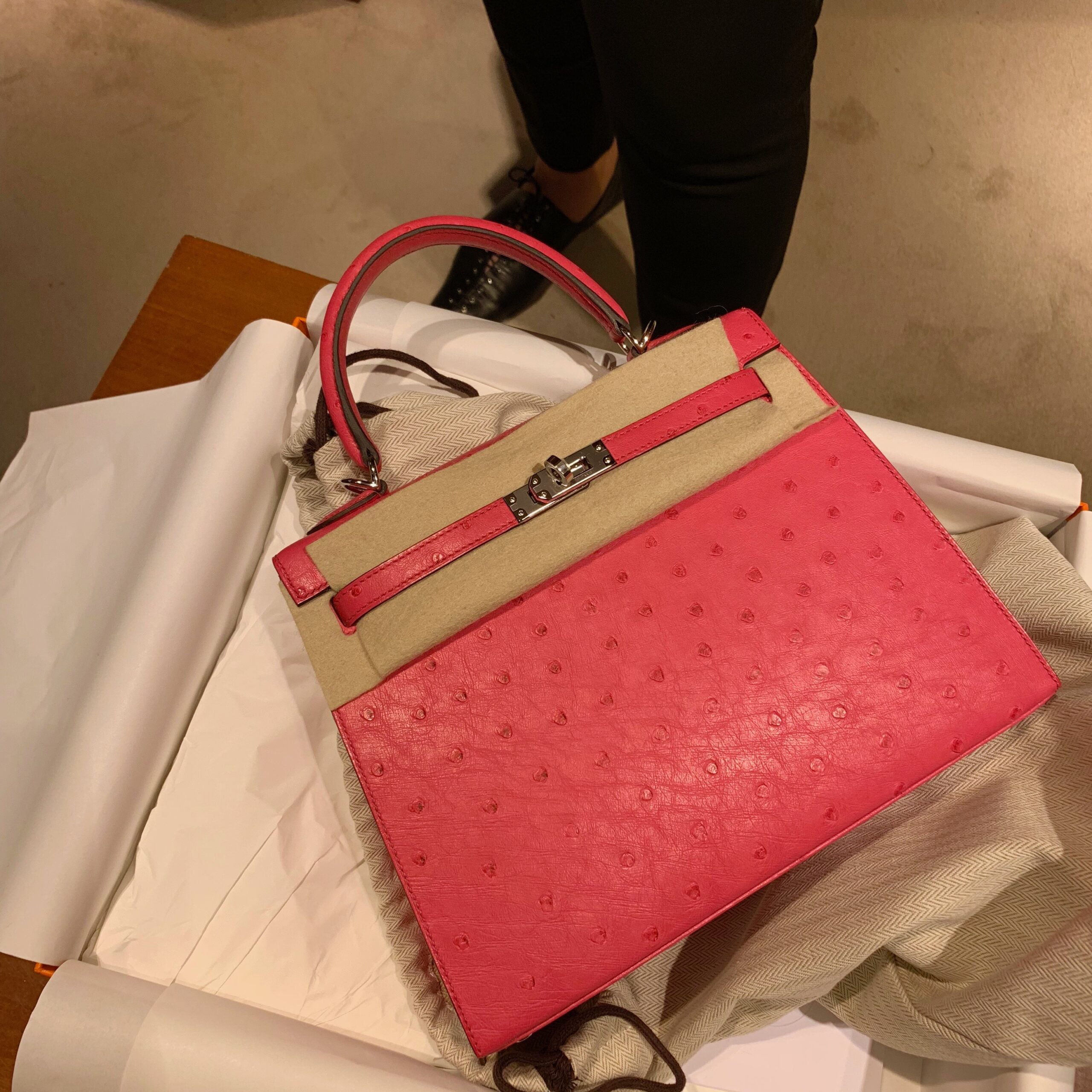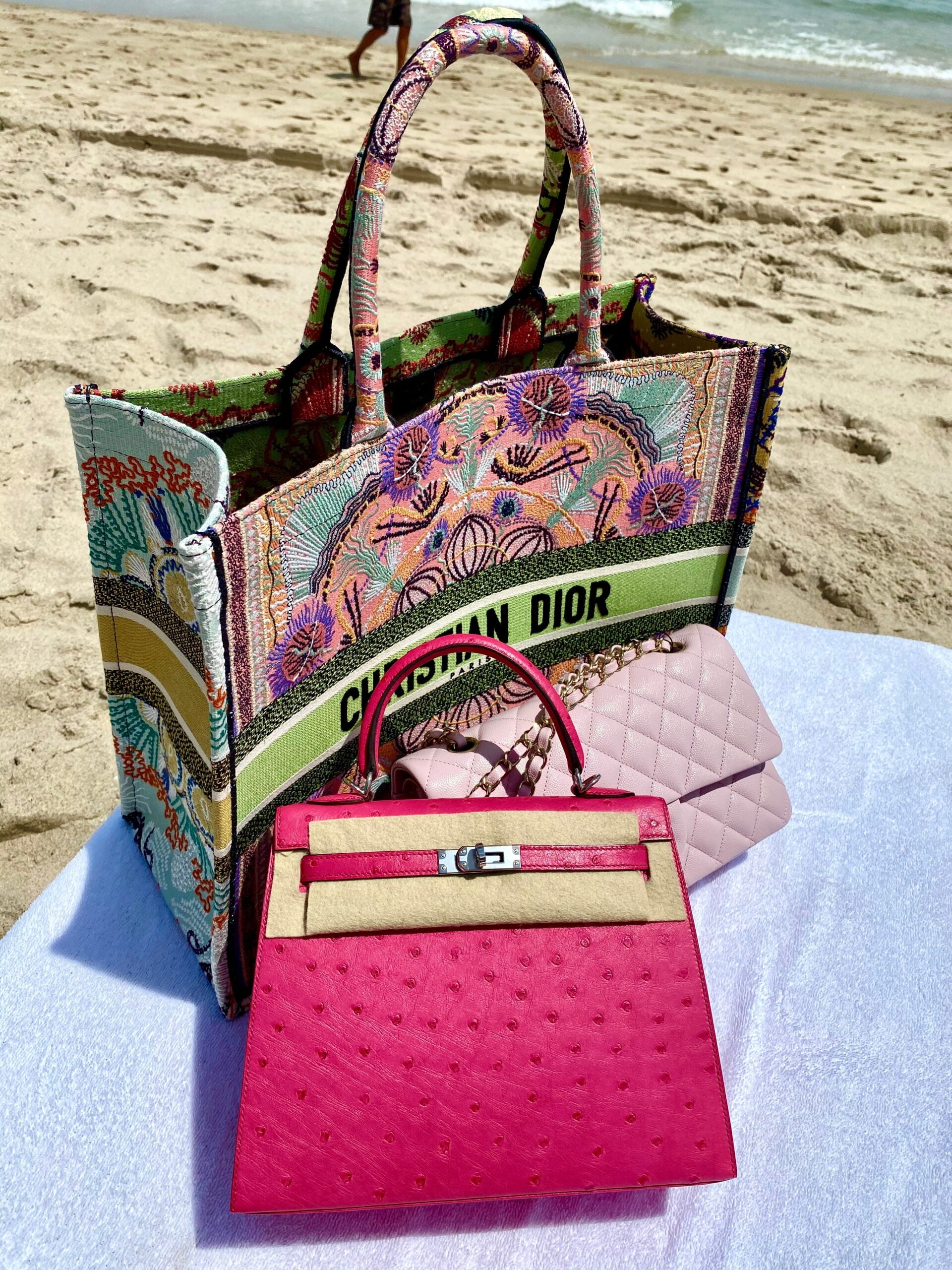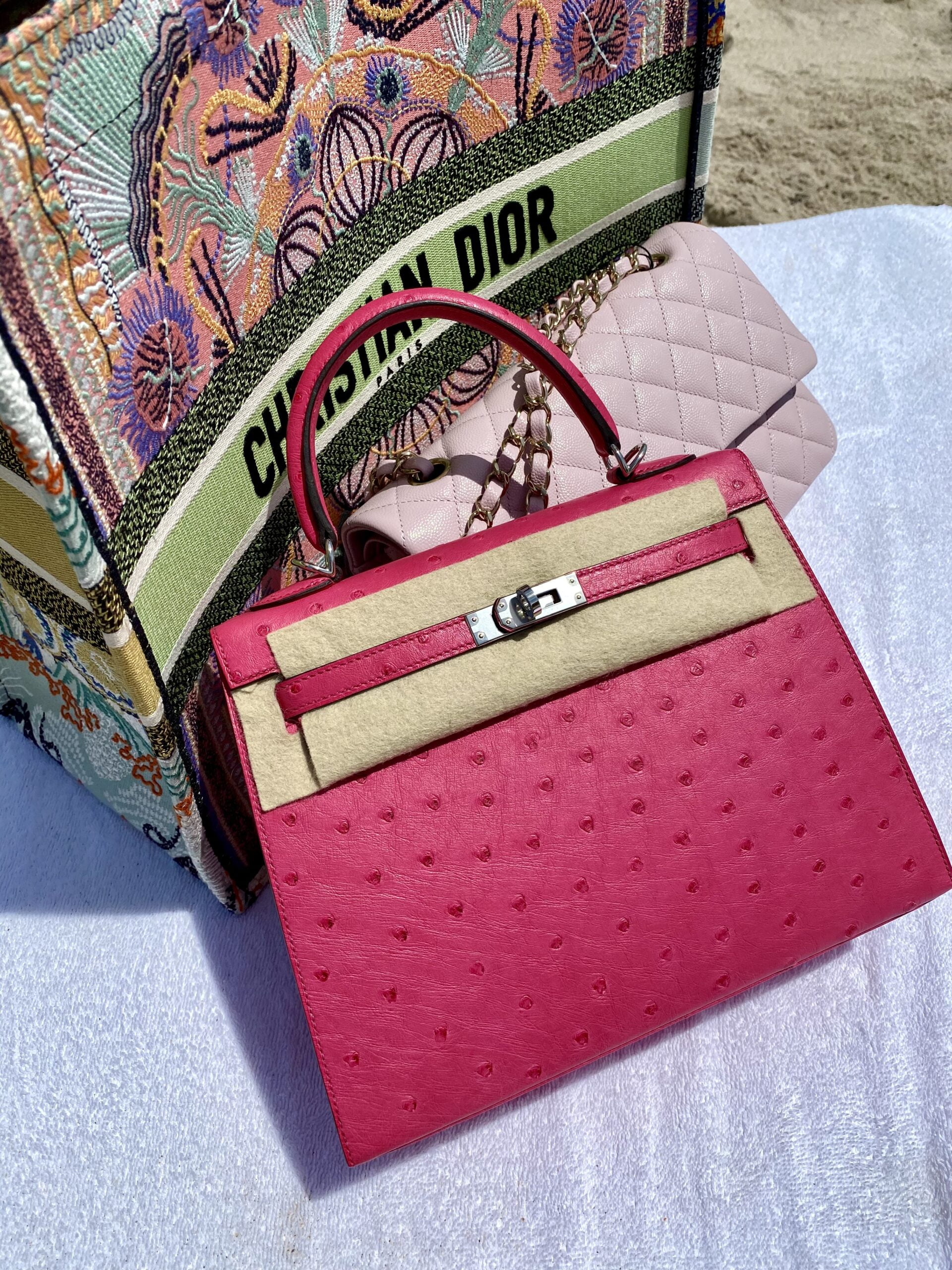 Perhaps this delayed reveal helped prevent many other pink purchases — in particular many recent Chanel temptations. Think of the gorgeous 21S neon pink, 21A dark pink caviar, oh and that two toned bubblegum version from 21P. I never did find that 21P caviar one. That's probably a good thing; I couldn't not have resisted. Nevertheless, I shall try to remain in a state of pink nirvana and let this beauty remind me that she's all I truly need.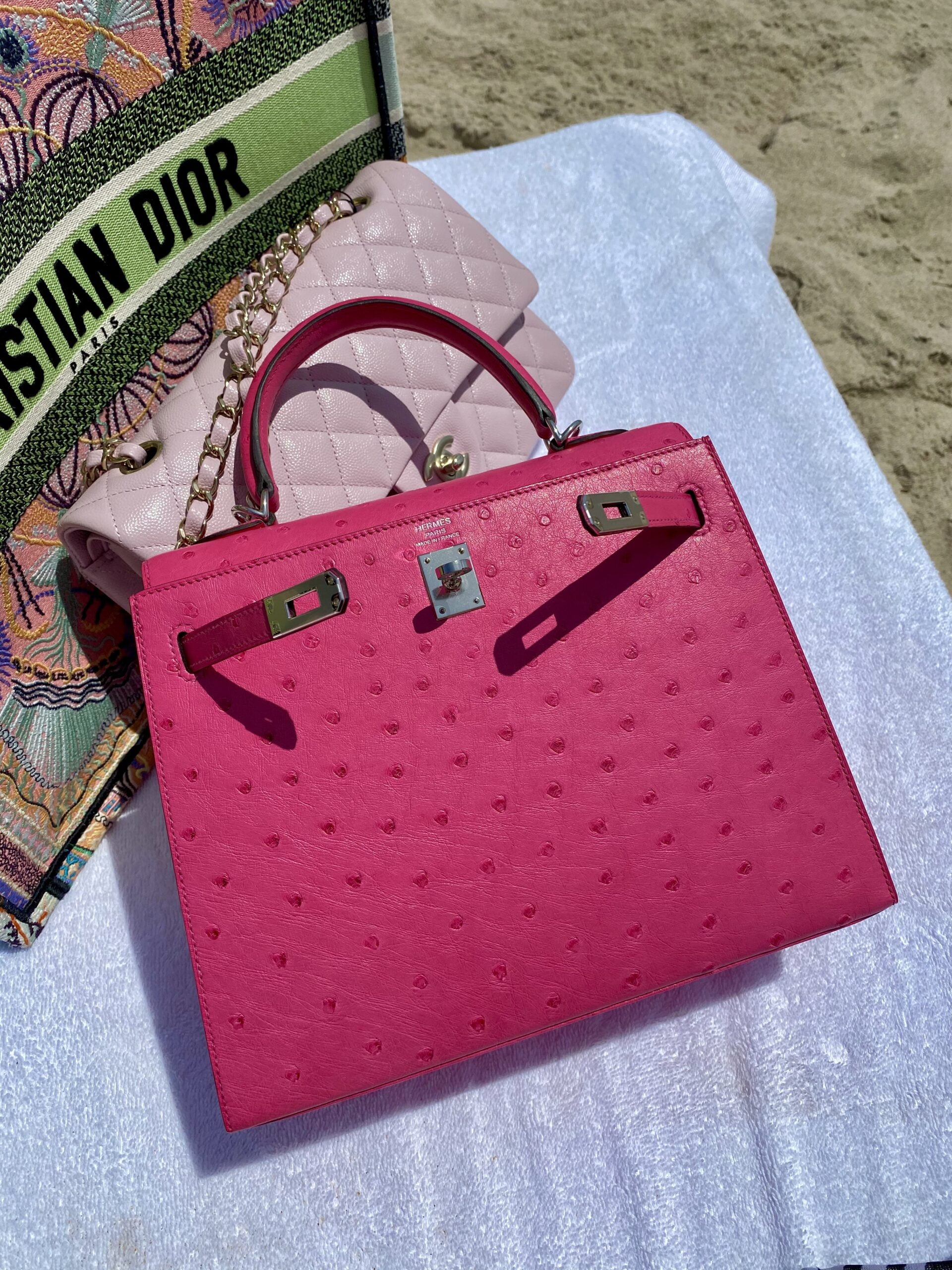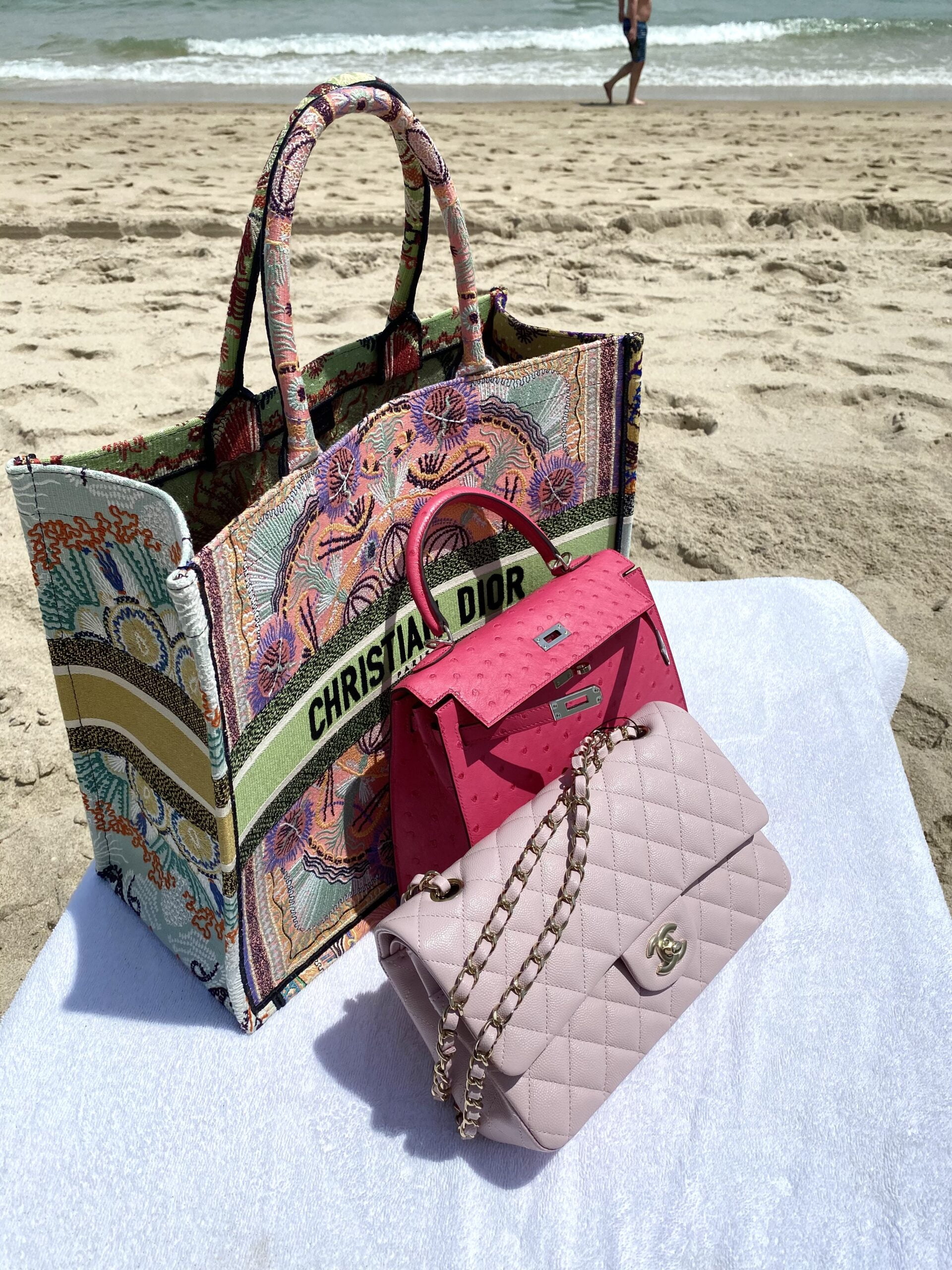 As for the age old debate of Birkin versus Kelly, it rages on.
I'm going to get into this.. later, in another article.  For now, although I am an avid fan of the Birkin 25, the Kelly 25 has taken my top spot. At least, for the moment. Could it be the pandemic?! Is it the hands-free option or simply a reflection of my evolving tastes… I really don't know. The Kelly 25 suits my current lifestyle the best. I think it's time to revive the #pursebopsgonekellycrazy hashtag! 
You're probably wondering… If the bag from 2019 has taken the birthday spot for 2021 or as we officially call it #pursebopsbirthdaybaggie — then what was originally in place to be revealed this year? You'll have to wait a bit longer for that.
I hope to share it soon and I assure you this is the last of old pending reveals hiding under my bed. Next one will be up to 2021 speed, lol.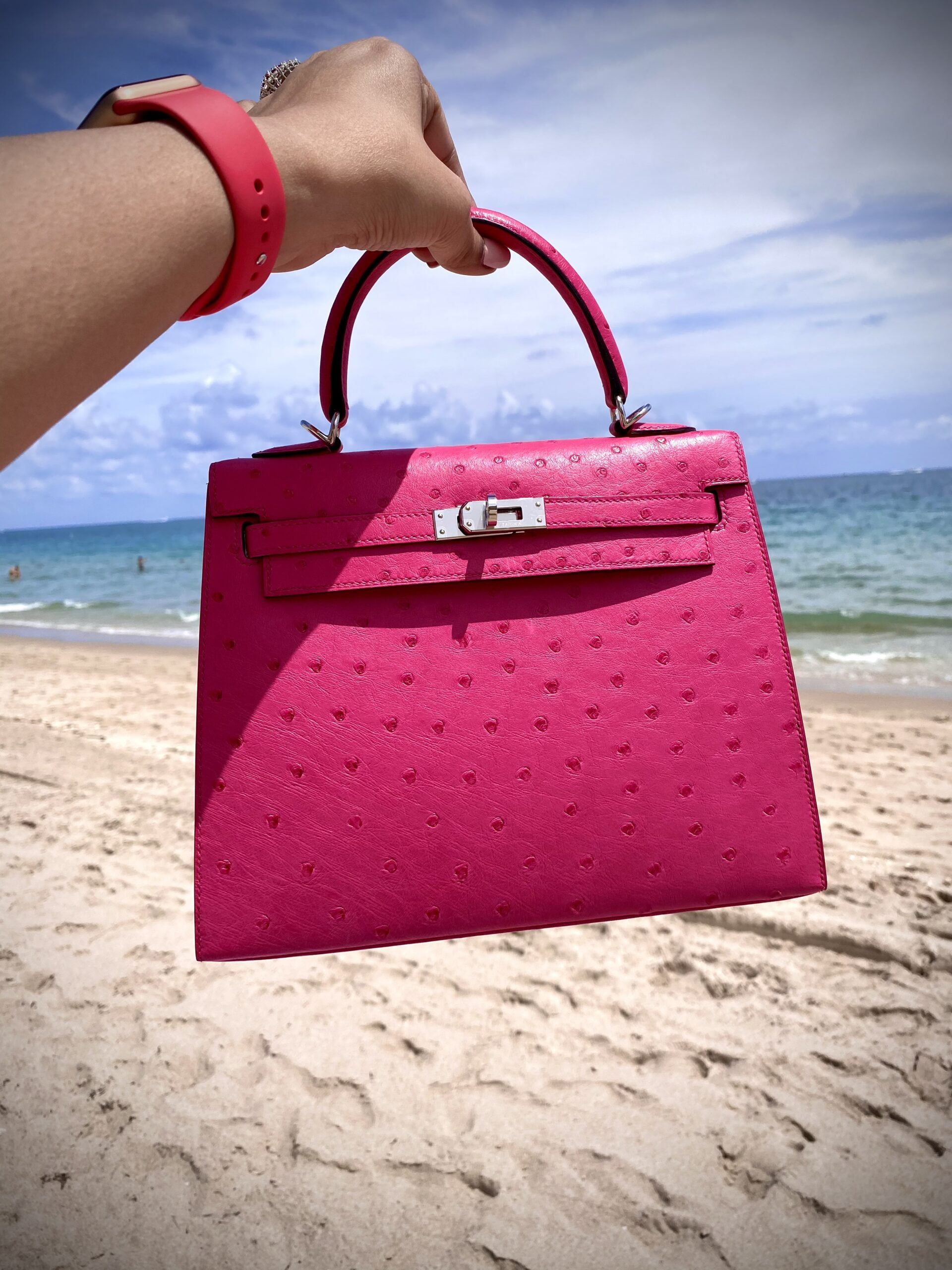 Come back Monday as I unveil a different kind of treasure — yes, it's our anniversary too – that's not Hermès. I went a different route all together — one that I am no expert at (yet) but you all are… Van Cleef and Arpels. Stay tuned to @pursebop