Hermès lovers know that rush of excitement that overcomes even the most composed handbag personalities.  News of the next season's colors usually thrills and leaves us craving and anticipating those first glimpses of leather. Will 'it' make our wish list?
There has not been a more anticipated neutral shade from Hermès than the new Gris Aspahlt since the release of Gris Mouette in the fall of 2016. We here at PurseBop have been obsessed and have been hunting down the very first swatches ourselves (read: Hermes New Colors). 
Hermes colors can be difficult to compare particularly in photographs. The tone varies with leather, lighting, landscape, etc.   With four known shades of gray – Gris Asphalt, Gris Mouette, Gris Tourterelle and Gris Perle – the natural inclination is to discern the difference in hue.
When @upcloseandstylish shared news of her perfect neutral Birkin with us, we just had to have her to snap a few quick photo's to help ease or tease those of us salivating in anticipation.
We'll keep it brief and let the pictures do the talking with excerpts from our conversation with the gorgeous queen of Instagram herself.
PurseBop: How does Gris Asphalt compare to some of your favorites like Gris Tourterelle and Etoupe?
@upcloseandstylish: It's prettier than Gris T! Mostly because it has a  warmer tone to it making the color look very rich and full. The gold hardware looks amazing and almost brings out a pinkish feel in some lighting. I think I actually like it better than my all time favorite Gris T.
PurseBop: What is your favorite Hermès neutral color?
@upcloseandstylish: I dare say this is my favorite Birkin color at least for now! Truly a drool worthy color!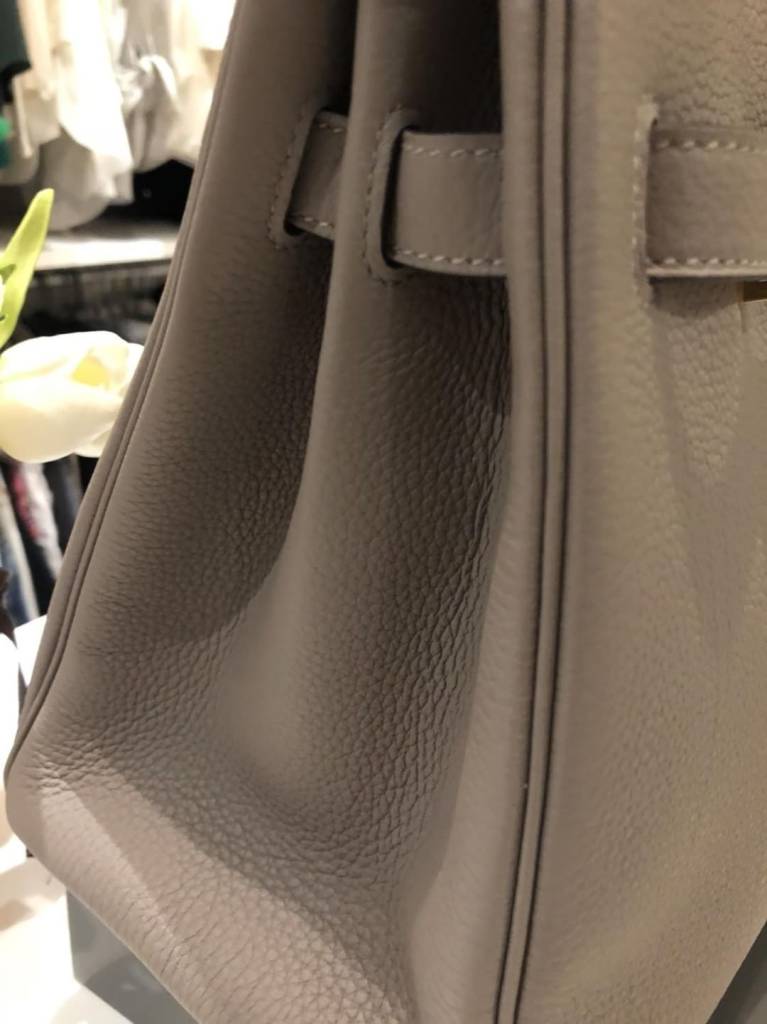 PurseBop: What's next on your wish list?
@upcloseandstylish: a Birkin 25 in Rose Pourpre (and that's in part your fault PB).
So how many of you are left drooling??
Special thanks to @upcloseandstylish for indulging us with these exclusive photos just for us!
Updated: January 30th, 2018