Part V of the PurseBop in Paris Series
If you've been following PurseBop's recent travels to Paris, you know she returned to the United States with more than she carried overseas. The question everyone has been asking is how she transported it all home. The answer is here in PurseBop's Packing Pointers.
As a refresher, below is what PurseBop brought on her trip and the items she bought in Paris.  
PurseBop brought:  
PurseBop bought:
PurseBop's packing strategy actually began at home before even leaving for the airport. Notice she travelled with only one handbag, her Hermes B30 Barenia. Let's just say, that's unusual for PurseBop who generally totes a selection.
For luggage, PurseBop used her Louis Vuitton carry-on and one checked Tumi bag. When she left, the checked bag was half empty. That's right – because PurseBop planned to shop in Paris, she intentionally left plenty of room in her suitcase.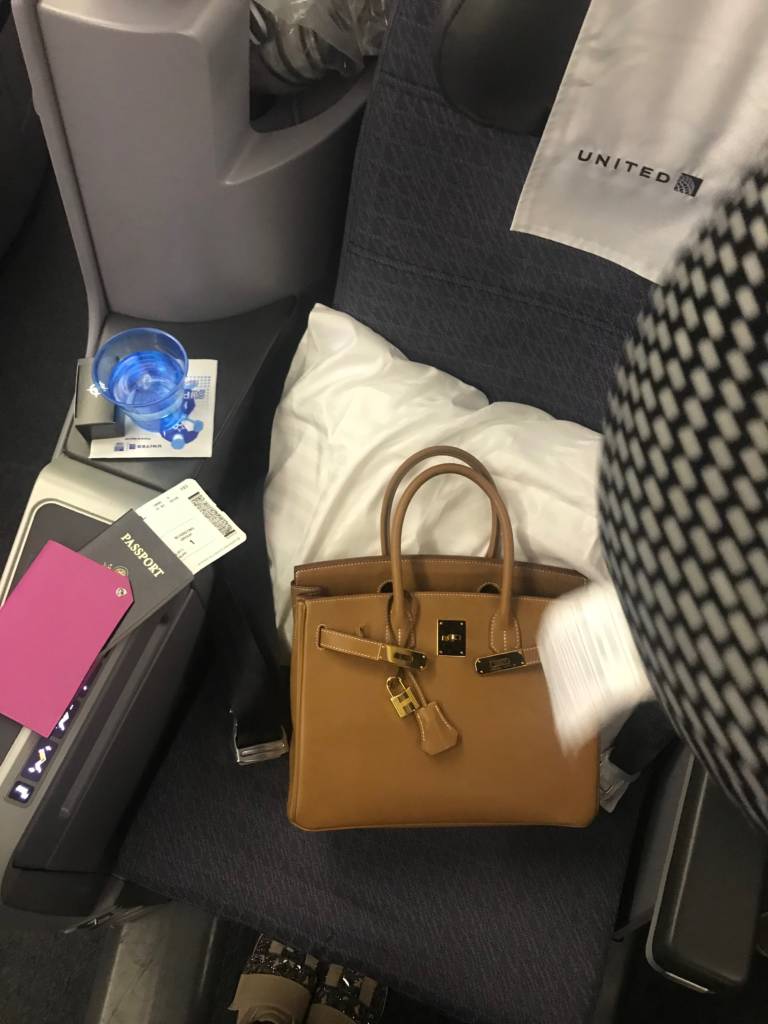 Packing it all up in the hotel room involved more than just stowing items in luggage. There was strategy and purpose. As PurseBop intended to declare all of her purchases, there was no need to hide items; rather, the goal was transparency and easy access for VAT and customs officials (specifics to be discussed in Part VI of this series).
Moreover, as is the case with valuable items, PurseBop wanted to keep them with her. That means that the new bags had to travel in the airplane cabin and not be checked. Got that? Fasten your seatbelt, here we go.
Inside the Barenia Birkin went the cool blue Chanel boy, wearing its dust bag, the empty box having been stuffed with clothes and packed in the checked suitcase .  
The Birkin slid into the Goyard Artois. Really this is the only efficient way to carry the Artois home. Recall that it is structured, unlike its cousin the St. Louis, and therefore cannot be easily folded.
The loaded Artois was then tucked in PurseBop's XL Longchamp tote as a protective coat that concealed all for the safe trip home.
Watch full packing video here. 
But where's the new Kelly? Not to worry, Ms. Lipstick Tadelakt was safely in the Louis Vuitton roller board, box, ribbon and all, along with some small Hermes items (that PurseBop may or may not have mentioned). Her laptop was in there too.
Everything else flew in the belly of the airplane inside PurseBop's checked suitcase.
And that, folks, is how PurseBop brought it all home.