"PB & J – that is Jacket"
It's time for Mr. PurseBop to get his own post. He has been by my side – literally and figuratively – for my entire journey down the Orange brick road. Sure, he has indulged in shoes, belts and buckles, and even a sweater or two, but the real Hermes excitement was mine… until I was inspired.
In September 2015 Hermes Chicago hosted the Manifeste Event – the only exclusive event to celebrate the international launch of the men's digital platform. Hence MANifeste. Mr. PurseBop and I were lucky to be among the 350 or so people, including longtime VIP customers and distinguished guests from the design, architecture and business worlds, at the Museum of Contemporary Art Warehouse in our home city of Chicago (read: Hermes Celebrates MANifeste Chicago Style).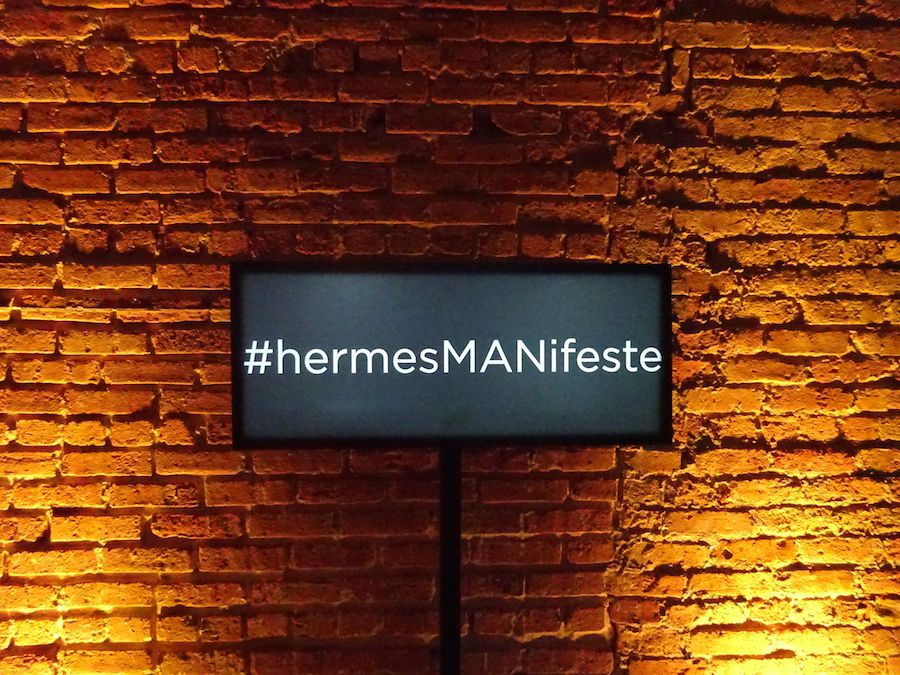 That incredible evening while we hob-nobbed with Chicago's elite and the French and American Hermes Corporate teams, I learned of the opportunity to custom create a sports jacket. Not just any custom made jacket fitted for size, but one that could have lining created from any Hermes silk scarf of your choosing. Mental note to self – Mr. PurseBop deserves this special order experience.
By chance or fate, in late April 2016, as I was finalizing my SO plans (read: Part Four: Couples That Special Order Together Stay Together) Hermes Chicago held another VIP men's custom made event. The NYC team returned to advise/design and measure.
This was it! It was going to be the time to place not one, but two very Special Orders, one for him and one for me.
I conspired with my sales associate to make this a memorable experience for Mr. PurseBop. The event was only in town for one weekend. I had to inform Mr. PurseBop well in advance to clear his schedule after 4pm to pick me up and be downtown by 5pm as the store closes at 6. I did tell him in advance that I wanted to create a special jacket but I made this visit more about ME and my SO, I was afraid if I emphasized him and some custom jacket experience he may shy away. It's always a challenge for me to get him to Hermes Chicago before closing time. In any case, we managed. It was a very special day indeed in my Hermes handbag journal, marked by, of course, a special photo.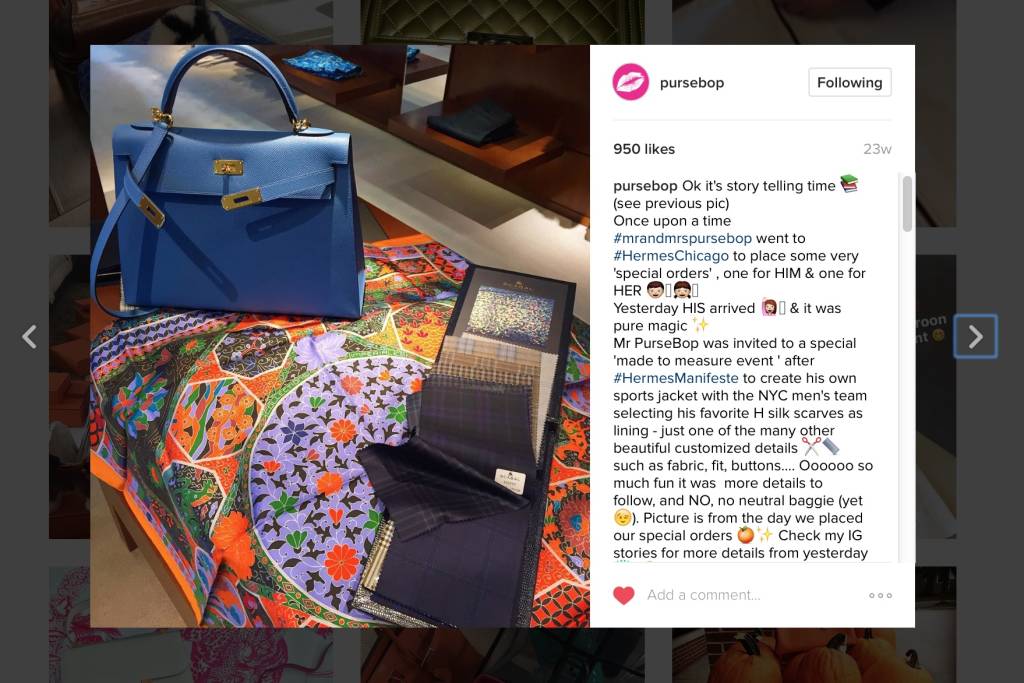 My excitement was contagious. Mr. PurseBop dove into his special order process. Together, we selected a jacket style, fit and cut by trying on several jackets. We determined our preferred pocket placement and slant of each – details we'd never before considered – before picking the fabric –a year round weight to maximize Mr. PurseBop's usage.  And then came the most exciting part, the scarf lining. It takes two full 90 cm scarves to fully line a men's jacket. Mr. PurseBop surprisingly went bright but classic and not contemporary, regal yet wearable.  He selected the IMPERIALES design. Gentlemanly gold buttons were the finishing touch. It was going to be the perfect navy blazer with Hermes bells and whistles.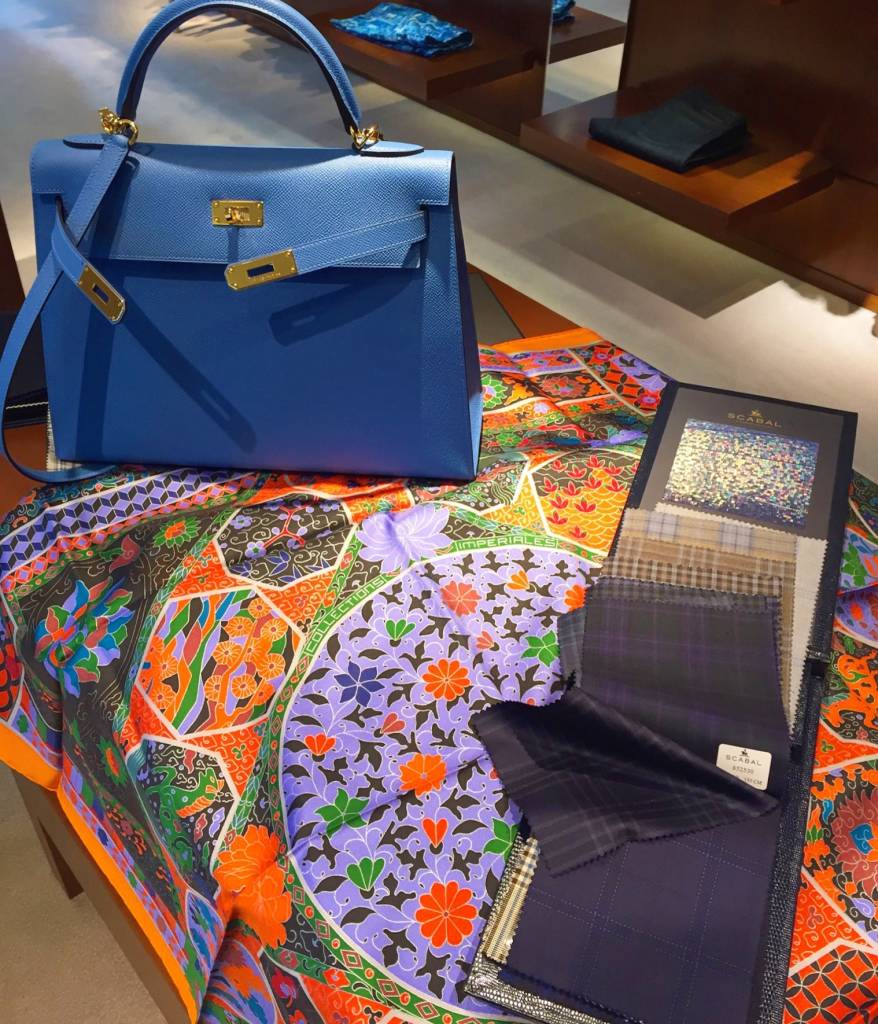 The store went top shelf on the experience as well. They poured a fine scotch for Mr. PurseBop and champagne for me, as we perused the options. I was writing my Special Order too, so my sales associate was handling both of us together. I actually do not recall anyone else there; I was singularly focused on Mr.& Mrs. PurseBop fun. The upstairs floor felt exclusively ours and this day dedicated to us.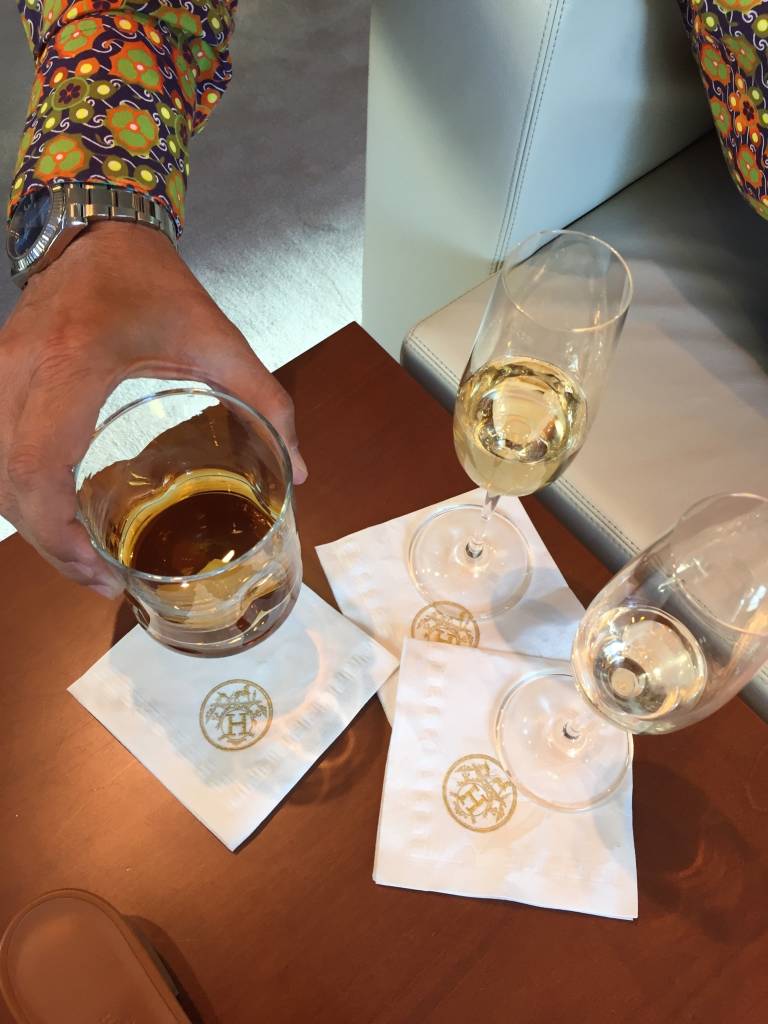 In early September, about four and a half months later, my sales associate called to tell us that the jacket had arrived. I had hoped it would arrive in July for our anniversary but not surprisingly the special order took longer. Again, it took some scheduling to get my hubby to the store but we managed a Saturday date this time. As many readers know, I time stamp important days with a photo on my Instagram. I may not reveal the nature or the reason for the 'time stamp' at that time, but you always discover why later.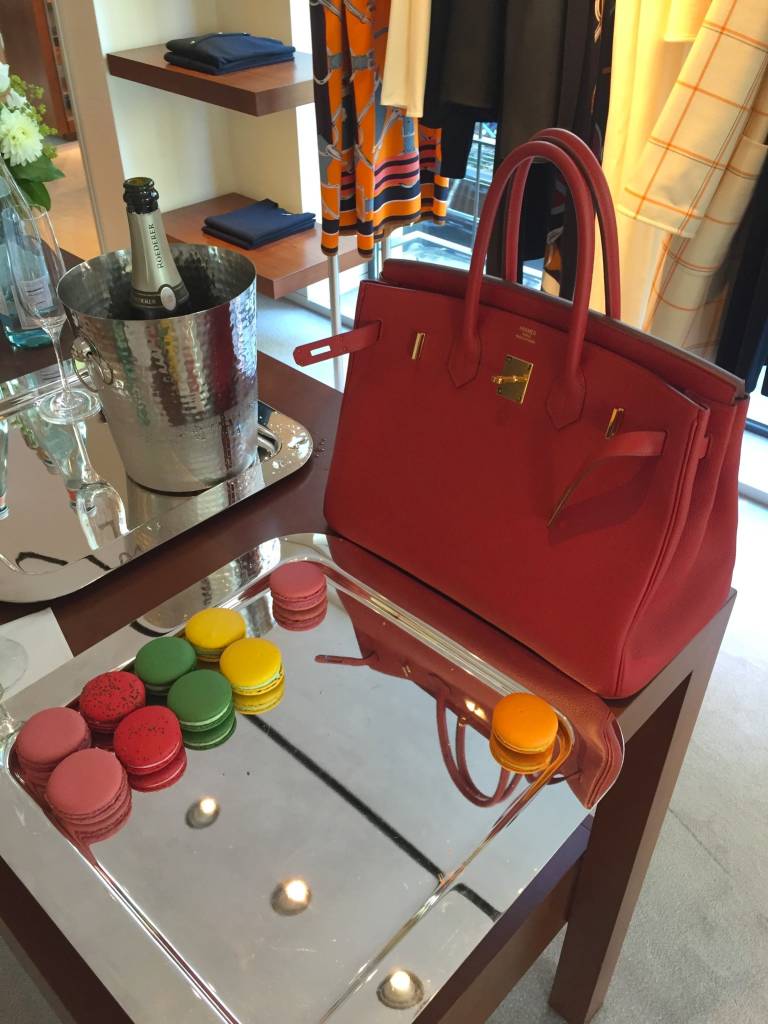 His jacket was perfect, it looked as though made fit for prince, my prince, LOL. I video-taped the reveal just as I would my own bags and posted it to my Instagram here.
I really ought to have him put it on for a modeling shot for this post! I'll try…
It fit perfectly, well almost perfectly… needed just a tiny nip and tuck that would be taken care of in the next few days. We appreciated that our store director personally came to assess and took direction from here. It was yet another lovely leisurely visit to Hermes Chicago & this time it was all about HIM.
We celebrated the evening in the city with dinner and with summer still in the air, a shared ice cream cone from Ghirardelli.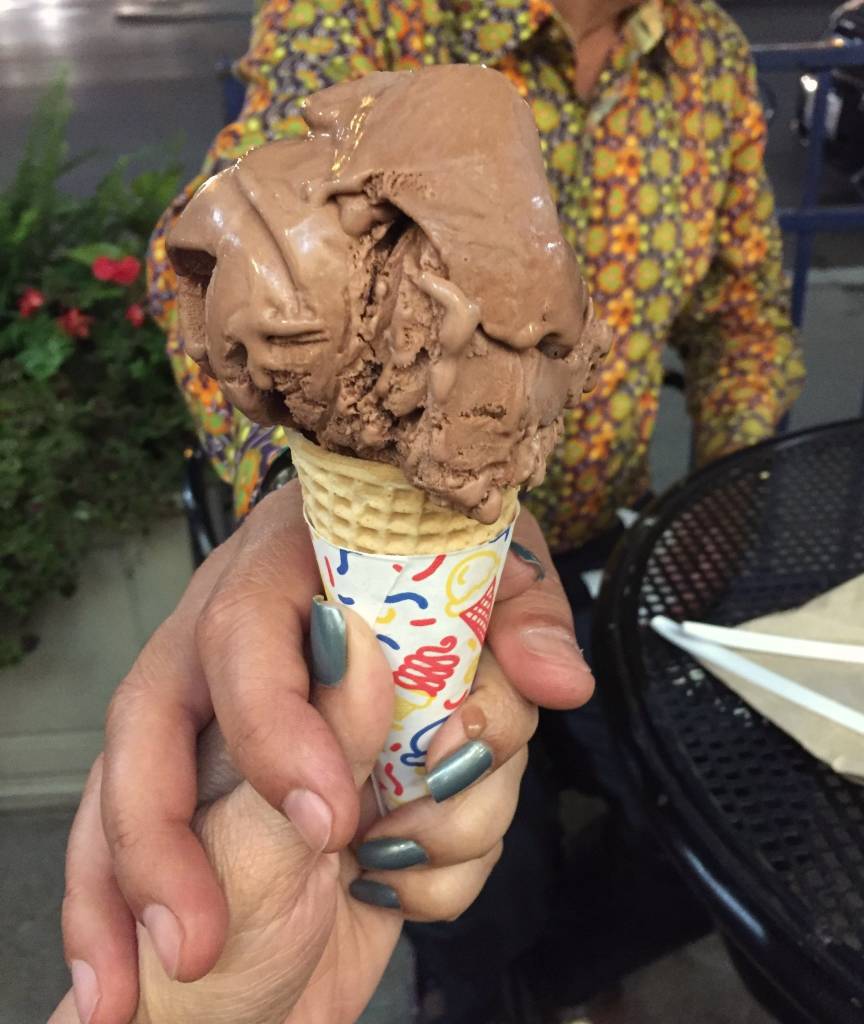 Folks, here's the plan… I have really put your reading and my writing skills to the test this week so tomorrow early am (CST) – I plan to share the video reveal on my @pursebop  IG. Then in a few days, once we've all caught up, I'll share the final chapter complete with all the pictures and yes, more of my story telling :)
Sound good?
IG video reveal: https://www.instagram.com/pursebop/?hl=en
Read related articles:
Till tomorrow,
Love Mr. & Mrs. PB
XO