I documented some of my adventures in India last month but there are a few magical details I haven't shared yet… Till date each of my Hermes experiences has been narrated here at PurseBop.com, my handbag journal:
I set off on my trip mid -July to India and as tradition would have it, I shared the handbags I took in my carry-on on  @pursebop's IG. It's always challenging to limit myself to just a few baggies, especially when going away for so long. This assortment was especially exciting though, as I had a brand-Birkin in tow…
Still in a daze from jet lag, I headed to the gorgeous Oberoi Hotel which houses the Hermes boutique in Delhi. The staff was so friendly and inviting and we hit it off immediately. I was lucky enough to find a rare  CDC (collier de chien) in Violet Croc which I'm thrilled about and  have been enjoying with my Anemone Kelly.
My visit was crowned with one other very special experience that I must share. In 2008 when Hermes launched in Mumbai India, a very exclusive collection of saris was specifically created to commemorate the Indian launch. A sari is the traditional dress worn by Indian women. Today it's safe to say Bollywood has transcended the traditional sari to 'a very sexy 6 yards of fabric' draped around the body.  Hermes brought their art of impeccable silk to a new level by creating a special tribute to the Asian Hermes woman with the 'offering' of an $8000 custom created sari, yes 8K!
Let me be clear, these are not sitting on the shelf for just anyone with some spare change to purchase. They too, are 'offered to clientele',  just like a Birkin, let's say… and take approximately 2 – 6 months to create after a special order is carefully placed.
It was all so mesmerizing and to be offered the opportunity to create one was beyond my imagination. In my words, "the Hermes sari is a prestigious royal secret for that special H woman".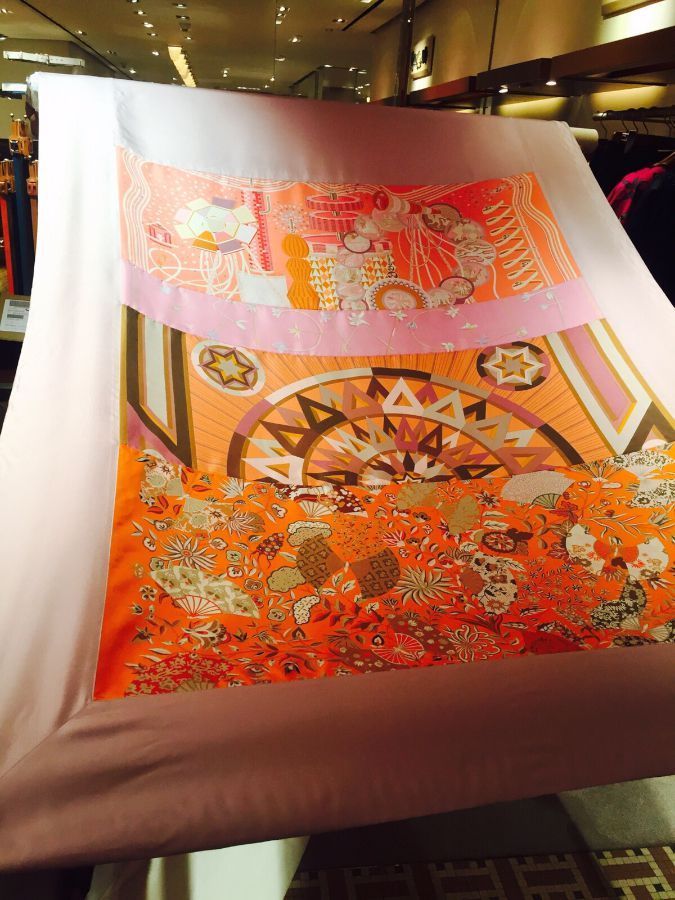 Later that week  my family (and bag family) set out to tour New Delhi's sites. We started at the famed India Gate, a war memorial commemorating the Indian soldiers who fought alongside the British army in the first half of the 20th century. It looks very similar to the Arc de Triomphe in Paris so my French goodies felt right at home.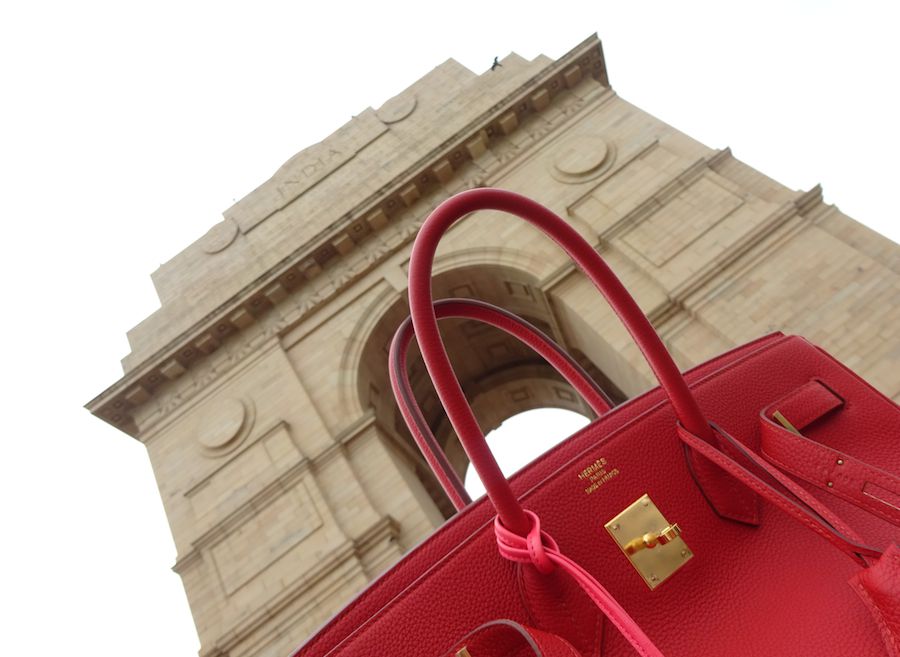 Occasionally we took the iconic, adorable three wheelers which flutter around the jammed roads. We visited jewelry markets where I snagged tons of gorgeous bangles.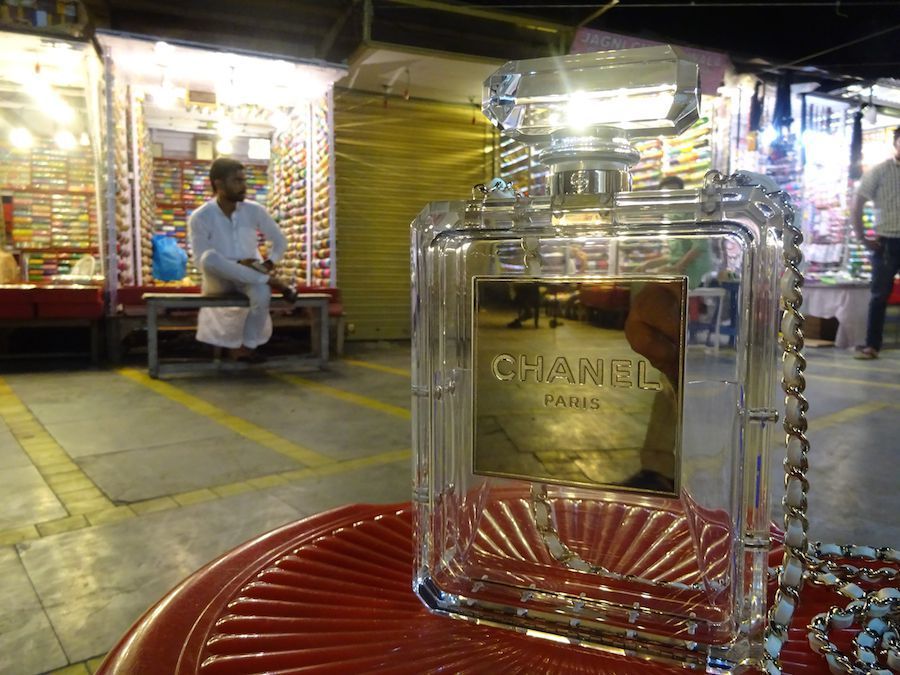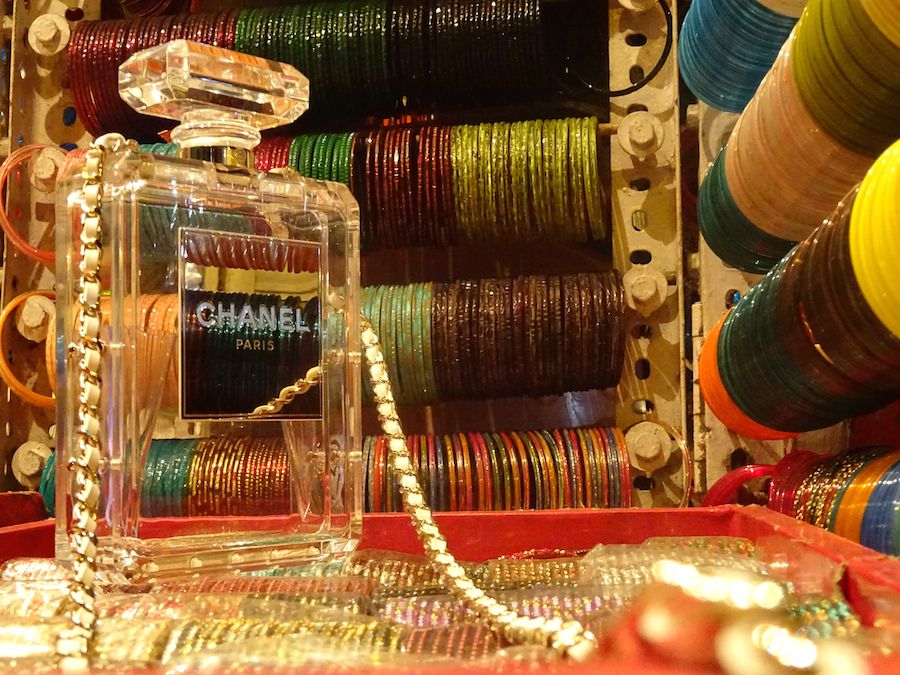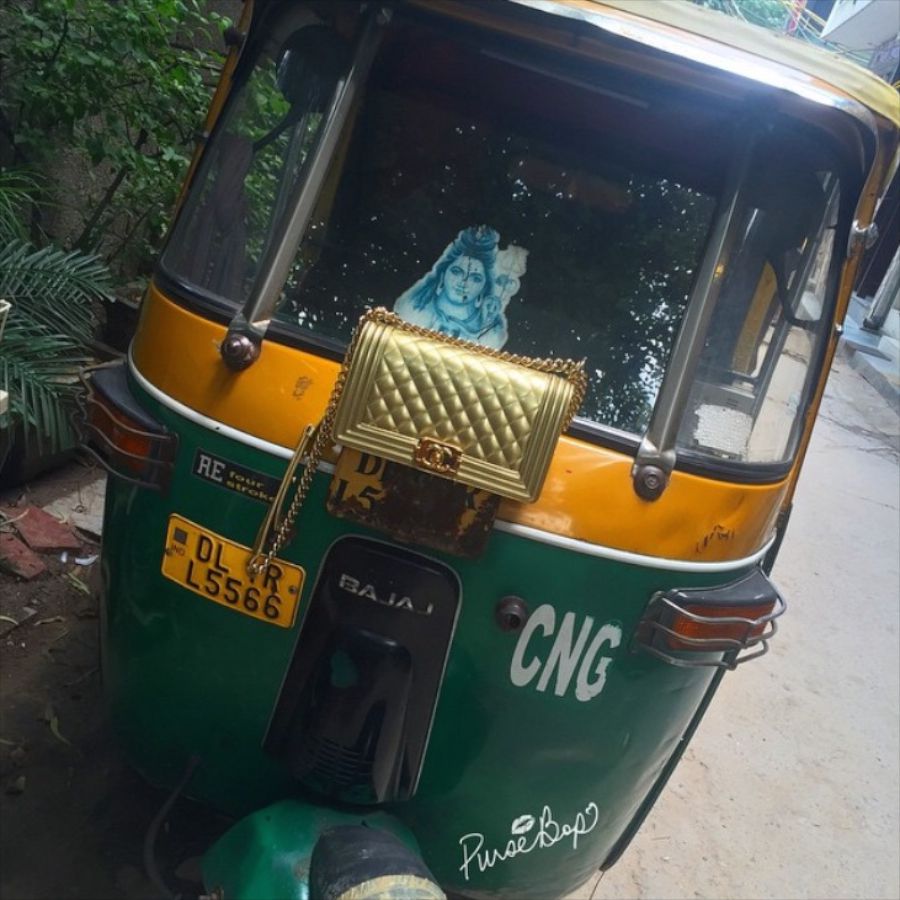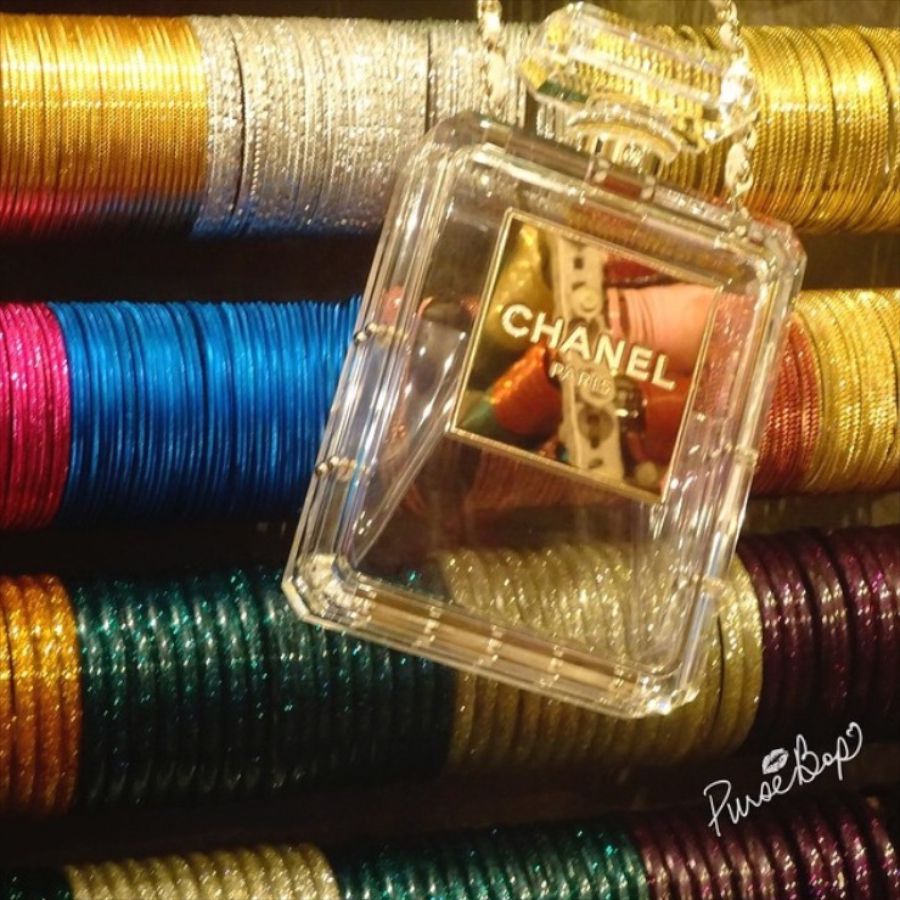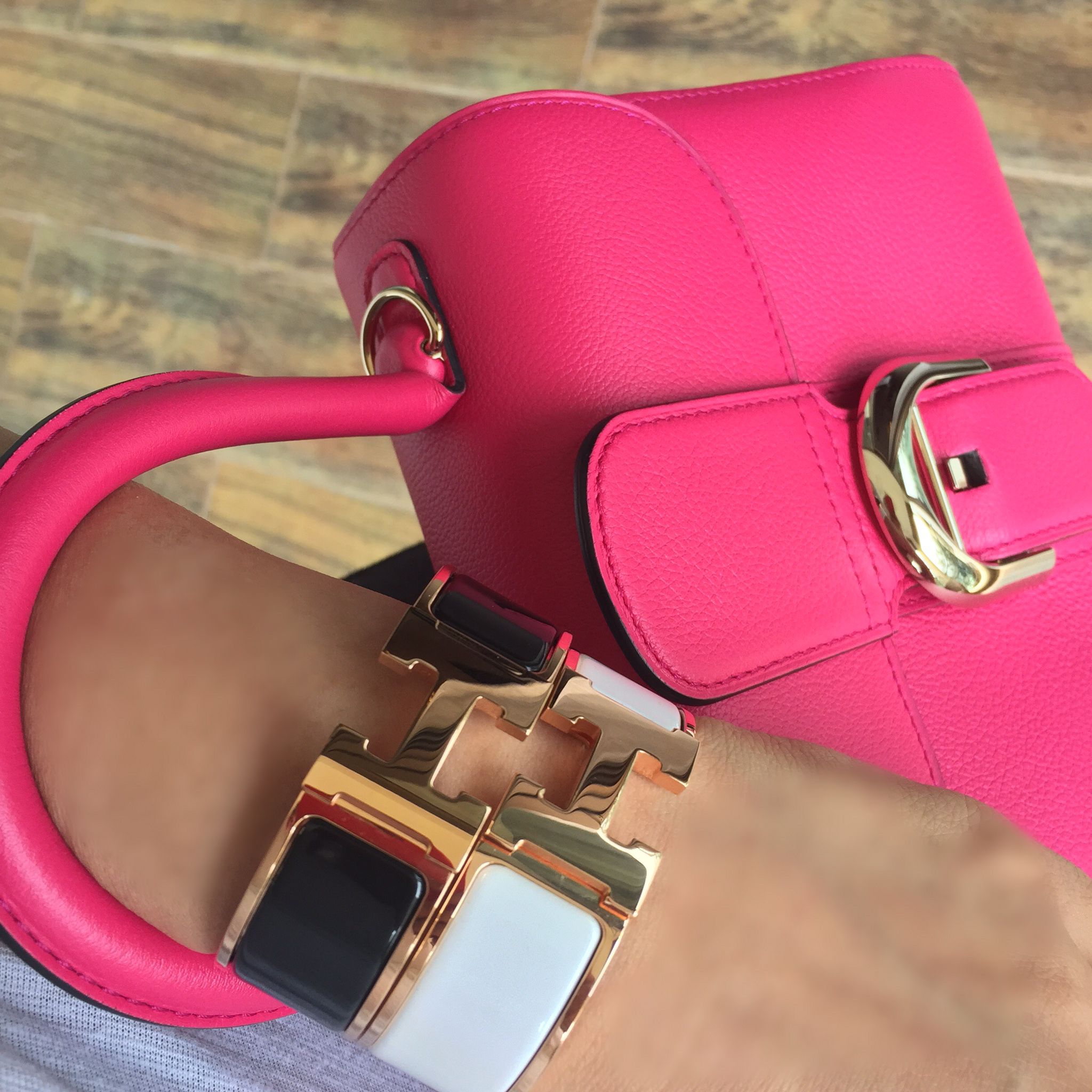 The next day I was in a mad scramble to prepare for the Christian Louboutin show at India Couture Fashion Week.  This truly was a treat as Mr. Louboutin was attending himself! This event showcased a collaborative collection of shoes designed by Sabyasachi and Louboutin. The collection featured ancient Indian embroidery techniques like zardozi. I even took a trip to the Christian Louboutin boutique in Delhi to get a fresh pair of red soles for the occasion.
As I was picking out my CL shoes I got a mysterious phone call from the director at the Delhi Hermes boutique. We had exchanged numbers and I had given them an idea of what was on my extensive wish list, but I wasn't expecting to hear from them so soon. She graciously 'suggested' that I may want to swing by the boutique again… (music to my ears!) All she excitedly shared was that I was a very lucky lady… no details were given, and there were absolutely no hints… she said that there was a surprise for me…what could it be??? Perhaps another CDC? Dare I say it…a bag??  They didn't have anything 'bag wise' that I was looking for (or that was in my price range, ughhh) the last time… Could something have come in so quickly???  Were the Indian Hermes God's going to make one of my wishes come true here in Delhi…? My heart began to flutter in anticipation and I quickly dropped everything to head back to the boutique…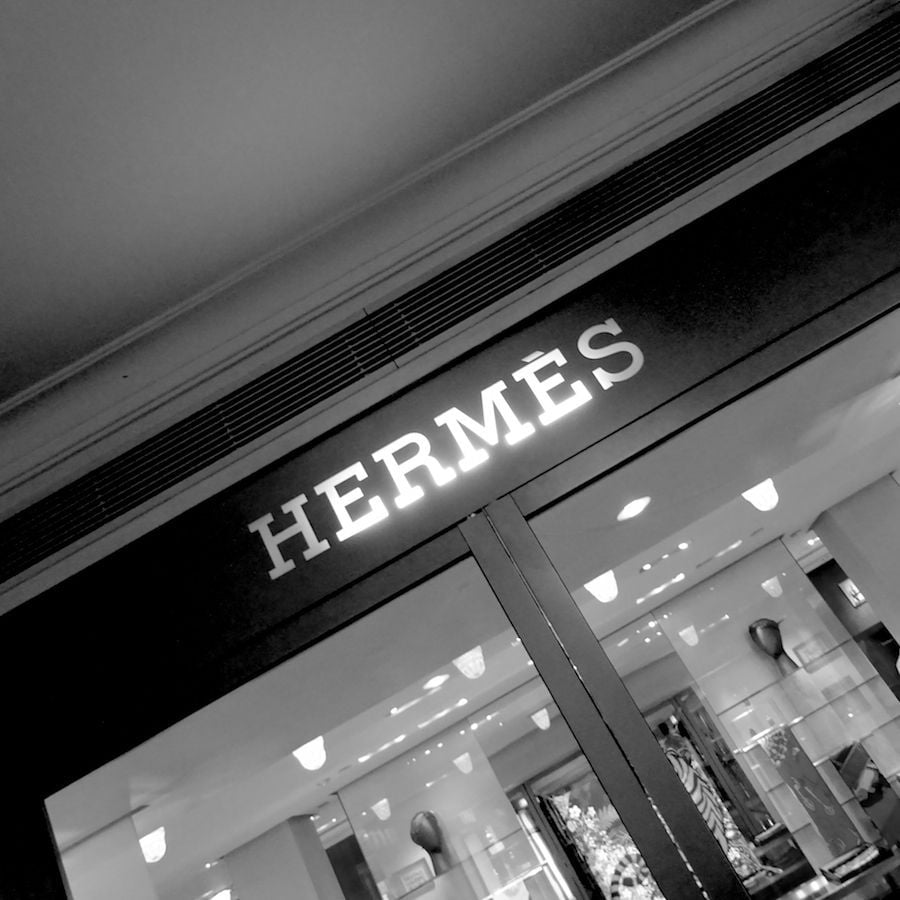 I remember little of the ride back to the Oberoi except for the cold front that hits you in the face like an arctic avalanche as you enter the air conditioned hotel lobby from the smoldering heat.
As I entered the boutique I was greeted with a pristine sealed orange box and warm smiles. I'm sure I audibly squealed in excitement ~ after all it was a bag sized box!!! In my mind I was busy calculating the height and width of the orange carton, and I was confident the box was Kelly sized, to be precise, K32 sized (based on my experiences with  Miss Noir & Miss Boptalk).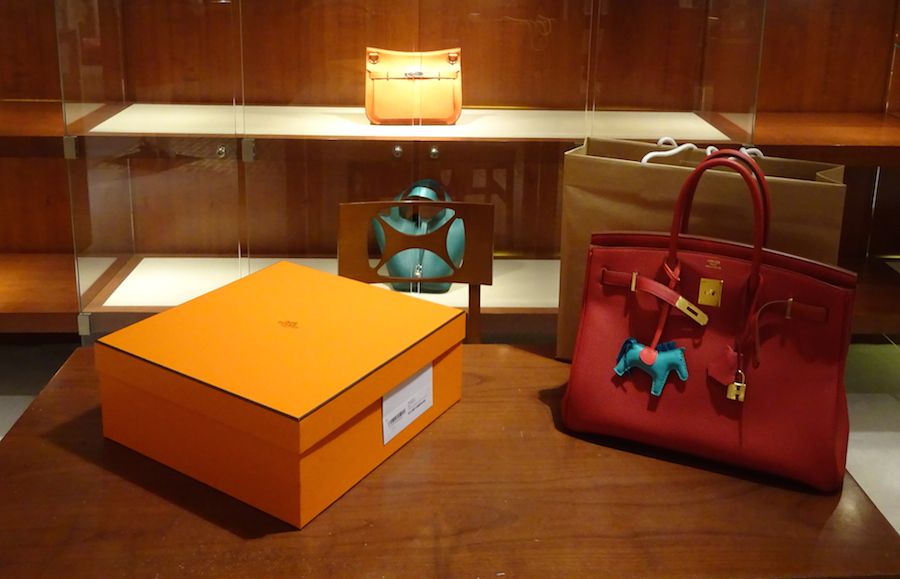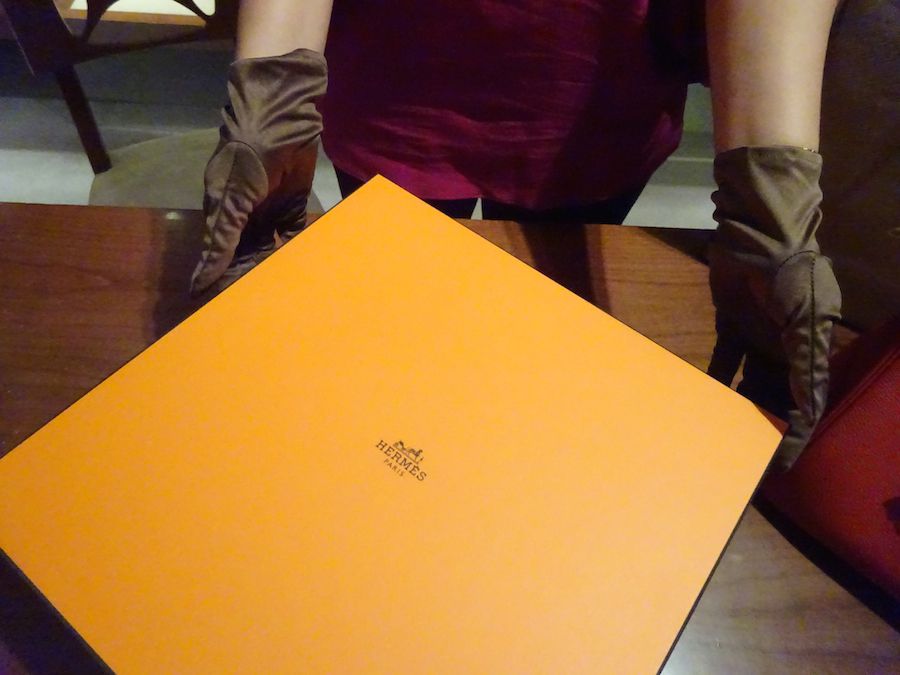 No matter how many times I may be privileged to live this experience, the happy adrenaline  is the same. Honestly, this particular unveiling might  forever stand apart because I truly had no idea what was to peek out from that herringbone duster…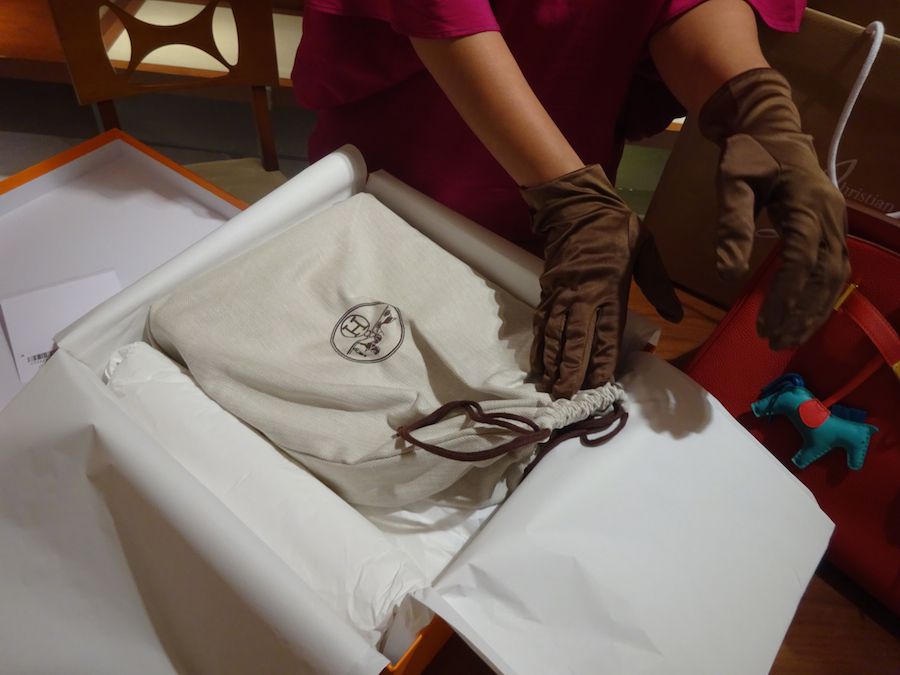 I may have been at the other end of the world, but the gloved experience was exactly the same. My SA magically worked the reveal with such grace and care. But what could it be? Although the box size seemed so familiar, the outline of the rigid treasure seemed different, smaller somehow…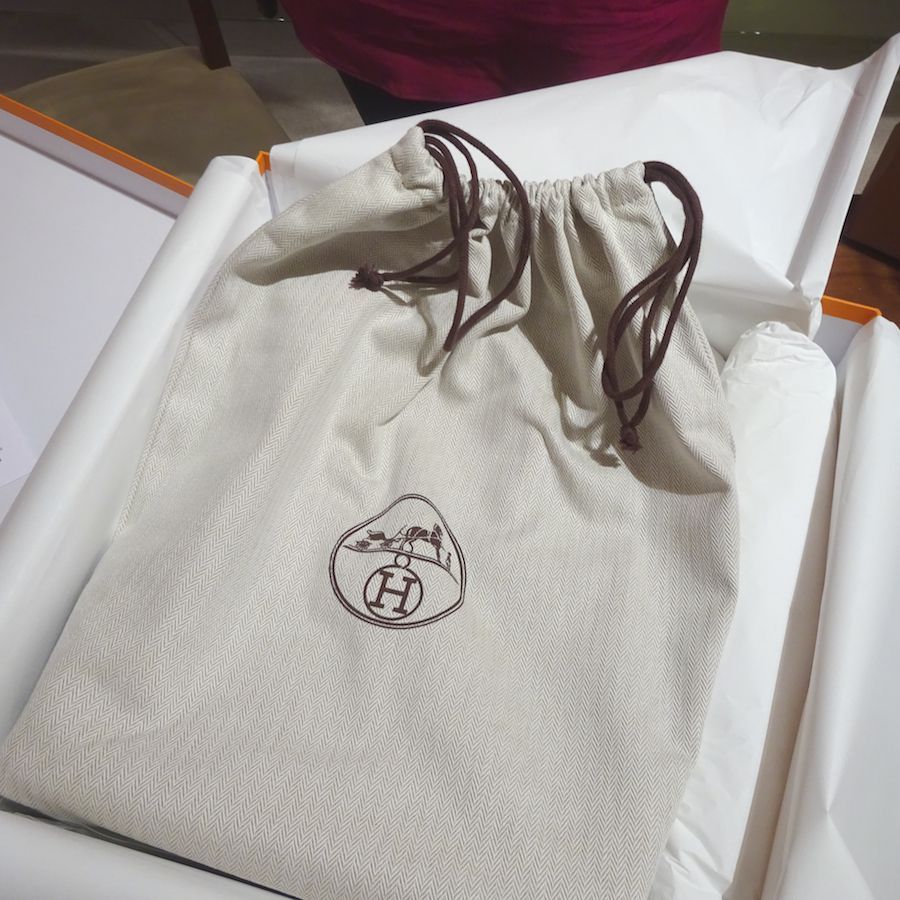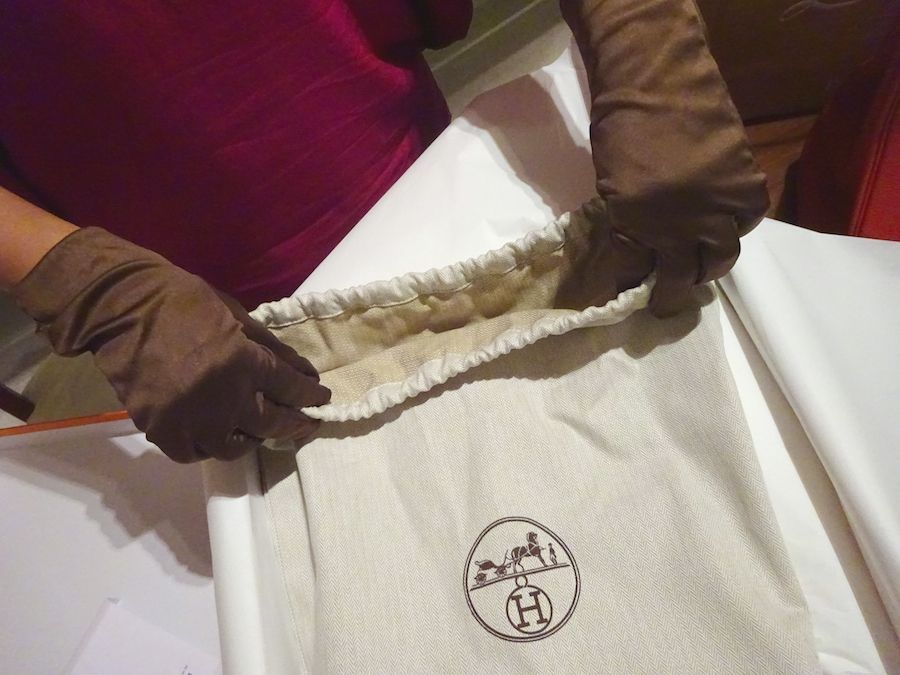 At the risk of sounding like an Hermes nerd, I must say the moment those handles peek out is pure handbag bliss… that first glimpse of saturated leather between the duster is mesmerizing, leaving one speechless for a few split seconds…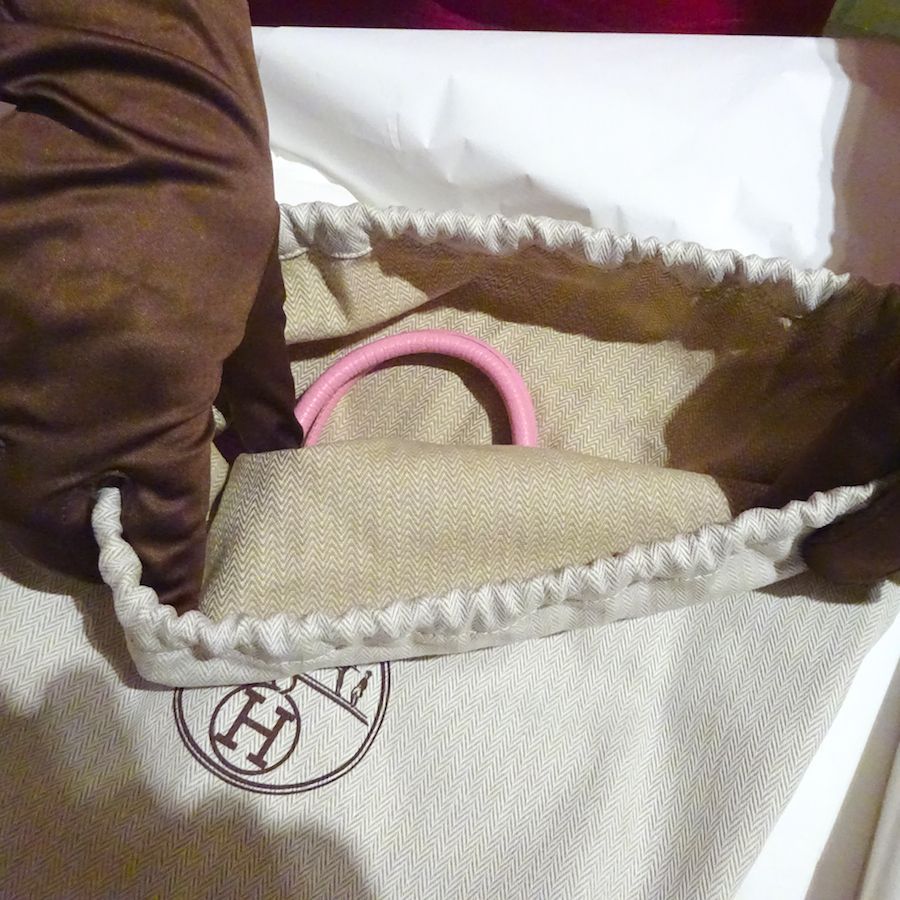 My heart skipped a beat, she was PINK, the classic Hermes pink & clearly not a Kelly…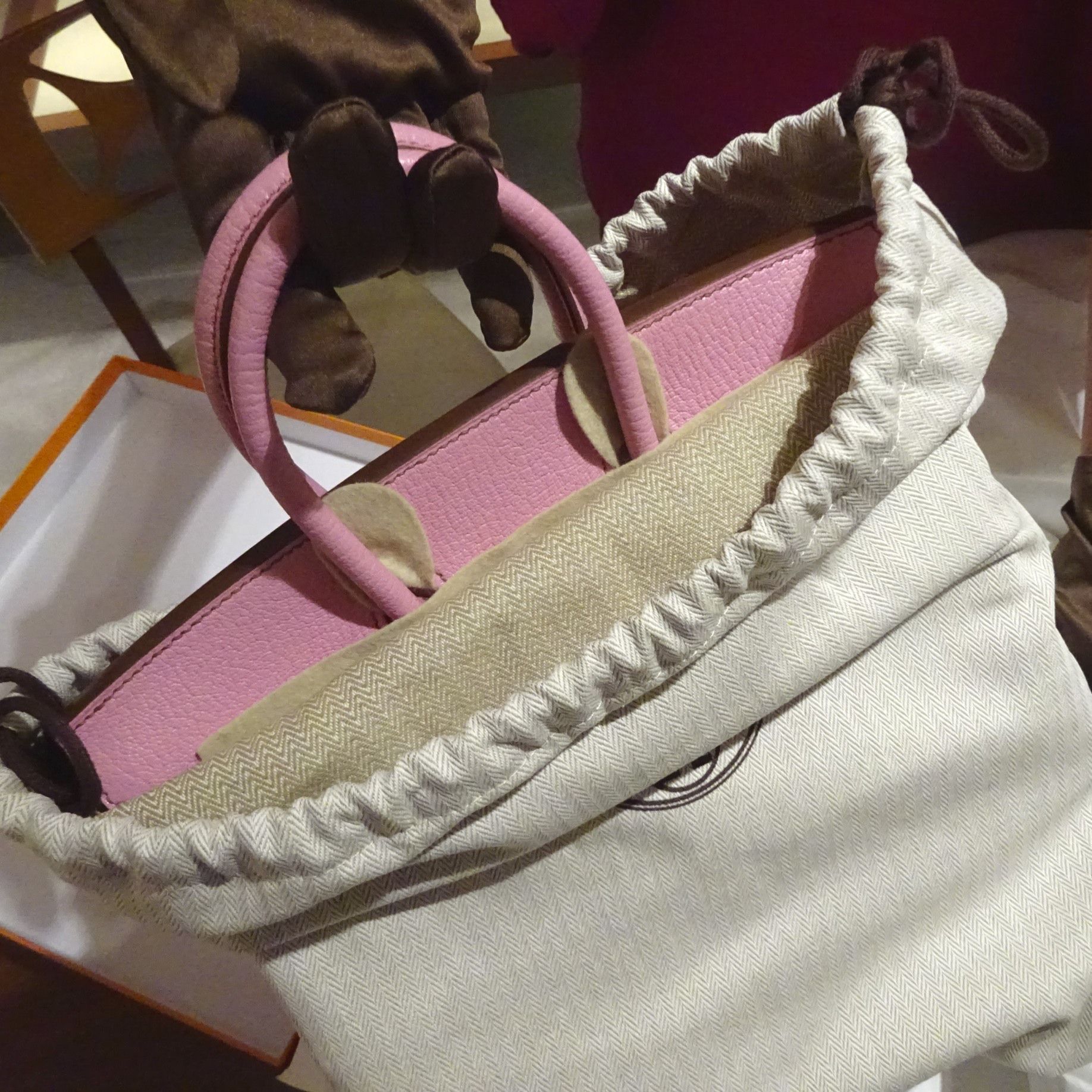 Explore Below to Visit Other PurseBop Hermes Reveals: