At PurseBop.com, handbags take on a life of their own— and love to live it glamorously at that! Recently, this trio competed intensely at the Hermes Triple Crown.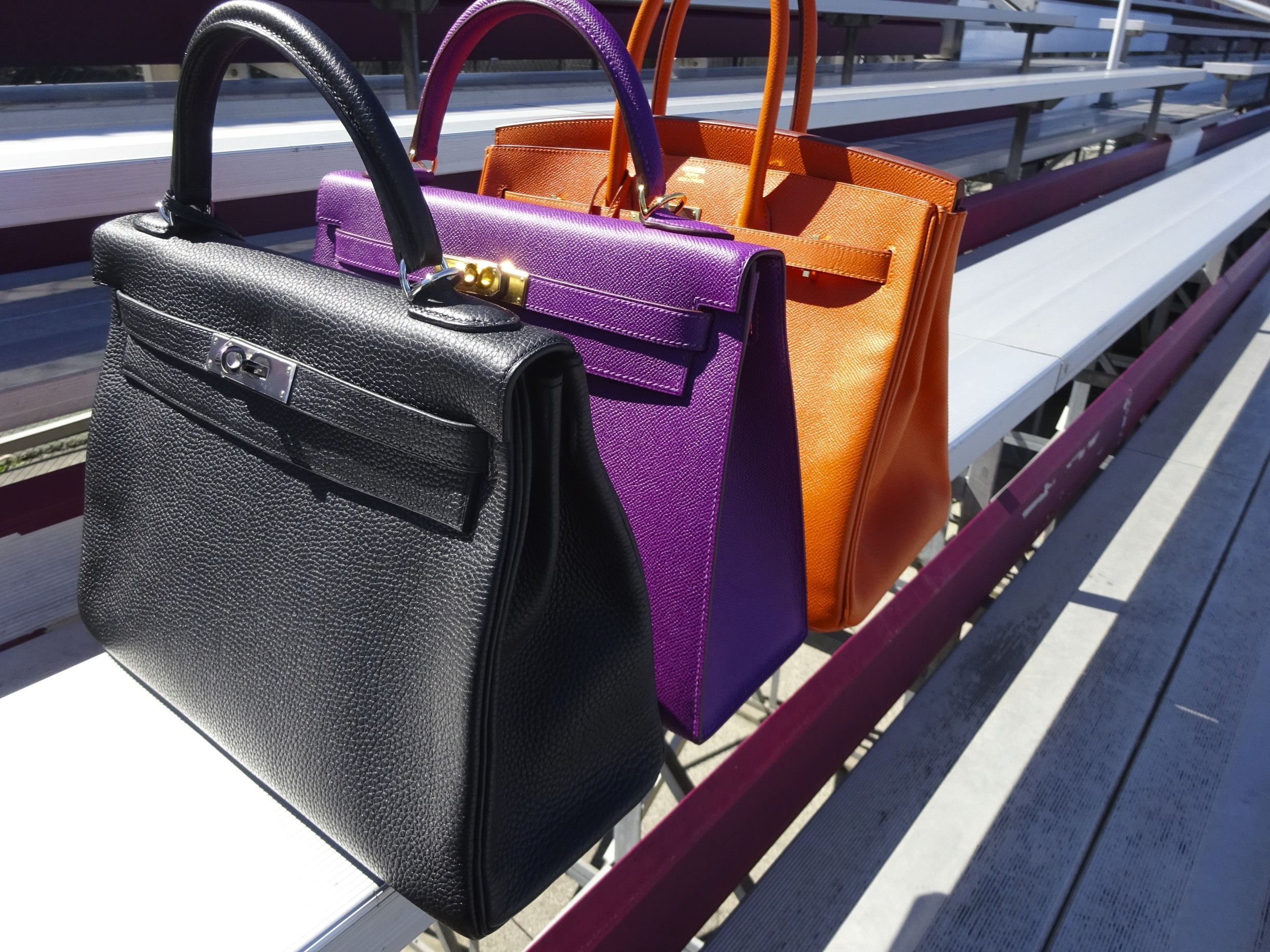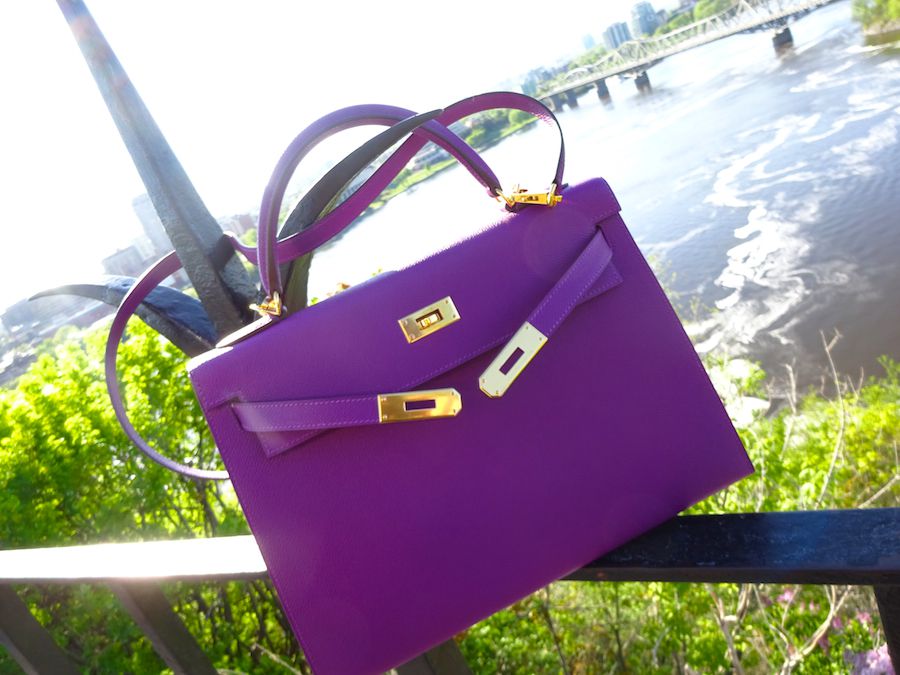 College Throwback…
After the races, a celebration was exactly what I needed. Miss Noir, the mighty SuperBagXLVIII, and I spent the whole day together chatting and laughing into the night. The next day, Miss Noir and I went to brunch to recap and recover. The uninterrupted girl time and spirited fun made us nostalgic over our college days. We got into even more stories and memories. We decided the closest way to reliving these feelings was by revisiting the hominess of a college campus. Naturally, we are both alma matter of PurseBop University. However, we wanted to put a twist on our college throwback by adventuring to the esteemed University of Chicago.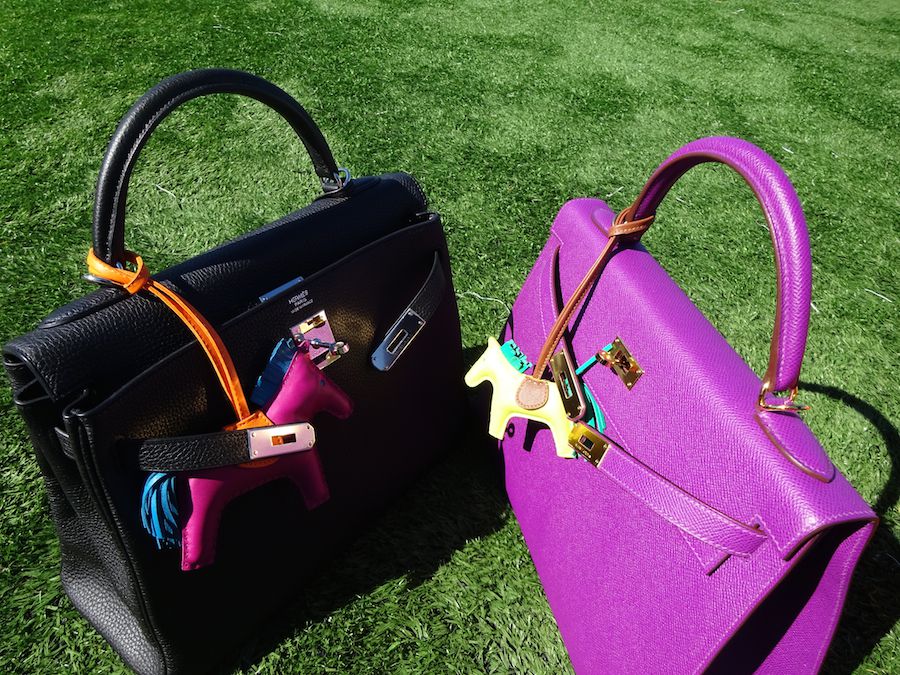 The first place I thought would bring back the most college cheer was at the Football stadium. Sitting on the bleachers brought back the energy of game nights. However, as scholars at heart, we decided to turn this energy into an intellectual, philosophical debate over the "best Hermes Kelly bag". Miss Noir comes from the school of thought called the "Retourne Style". I come from the school of thought called the "Sellier style". We both presented our differences. Miss Noir argued for the retourne because rounded corners make for a softer look that's more versatile for an everyday bag. Yet, I still defended the advantage of sharp edges and structure that complement formal looks and embody the classic Grace Kelly. With such good arguments on both sides, our debate came to a standstill.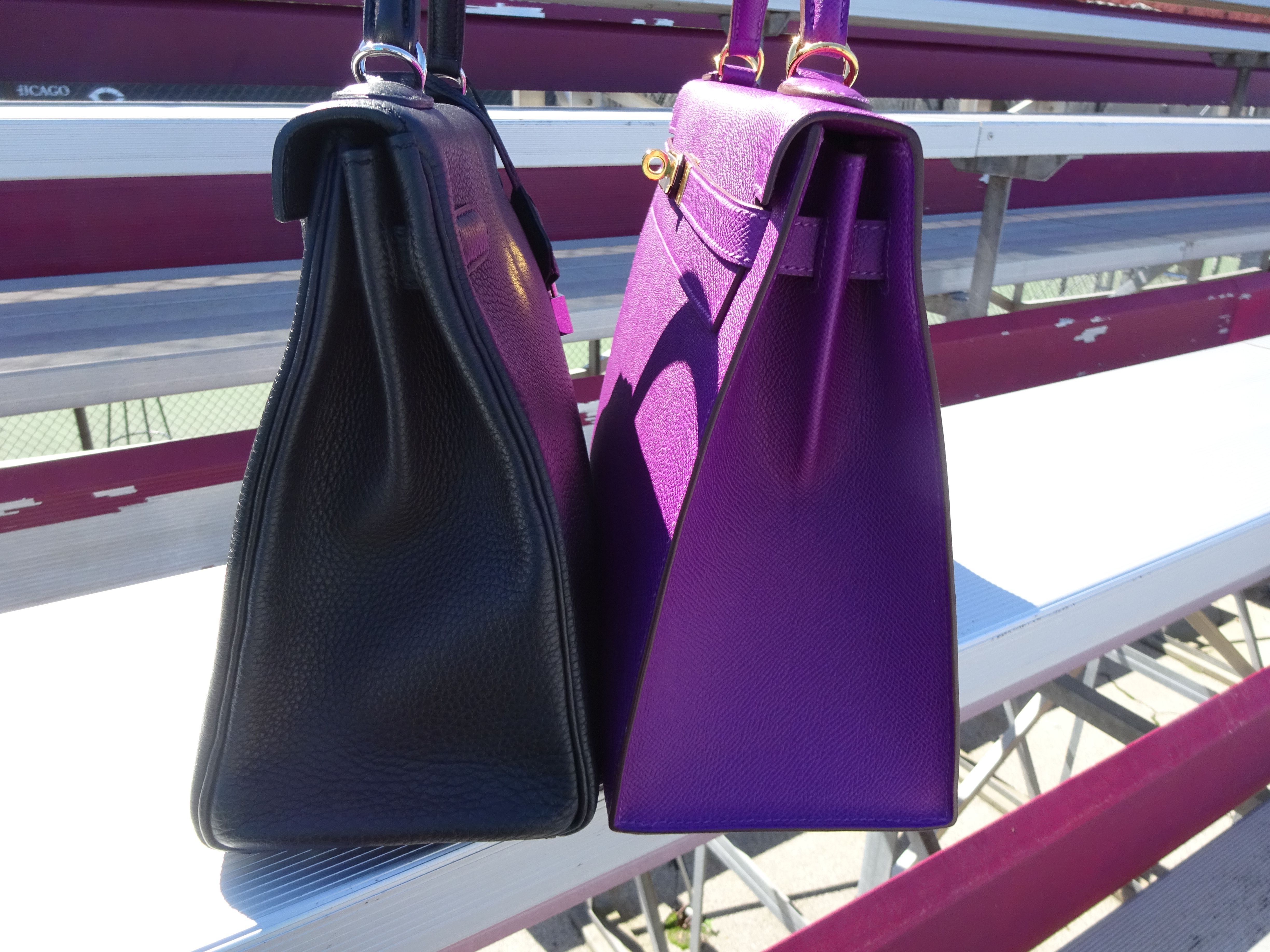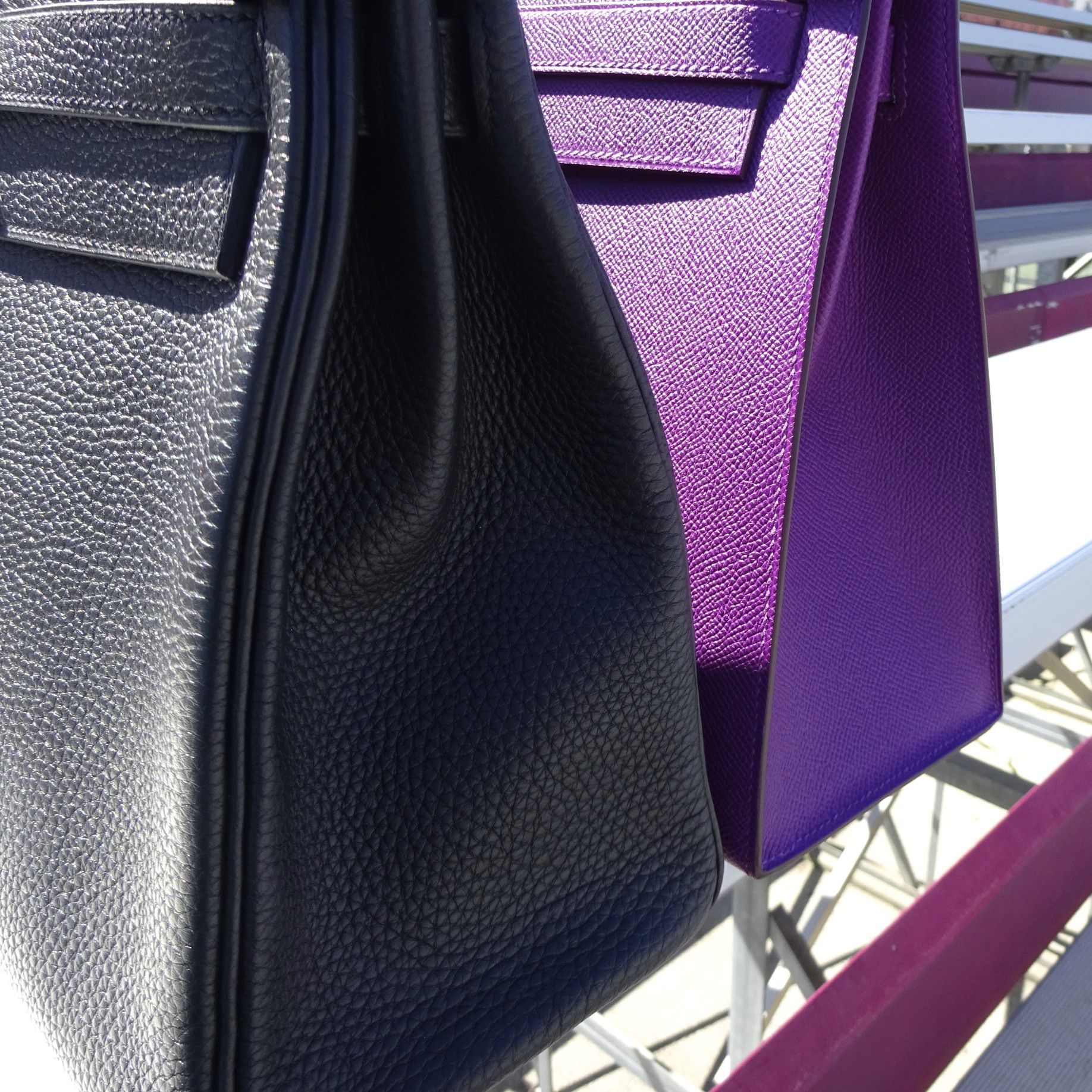 Little did Miss Noir know, I had some surprises up my sleeve to turn our college bash into the perfect experience. I called Miss SuperBag to join in on the fun, and we took to the field with my little orange box.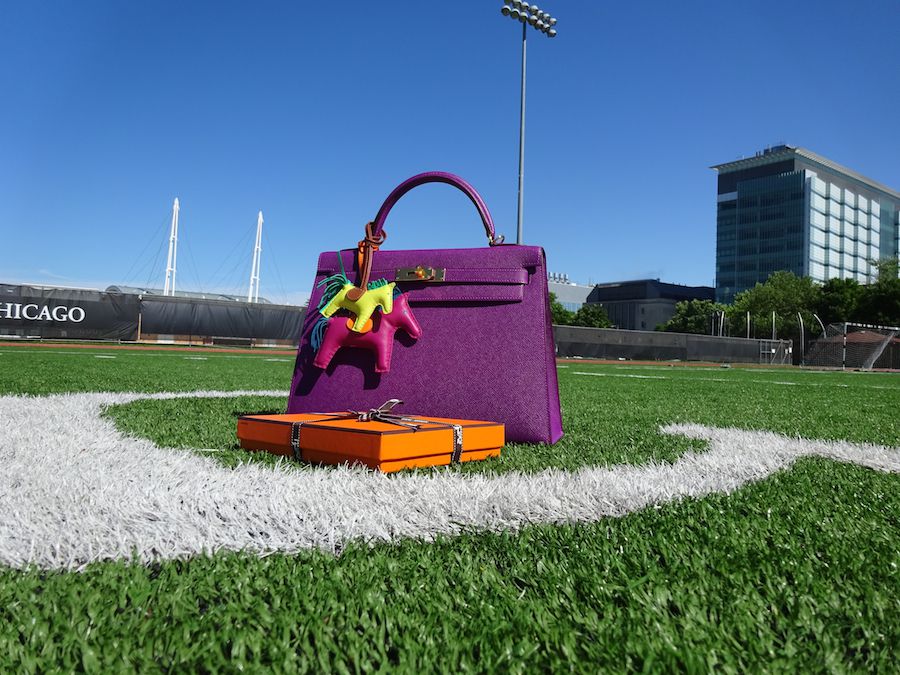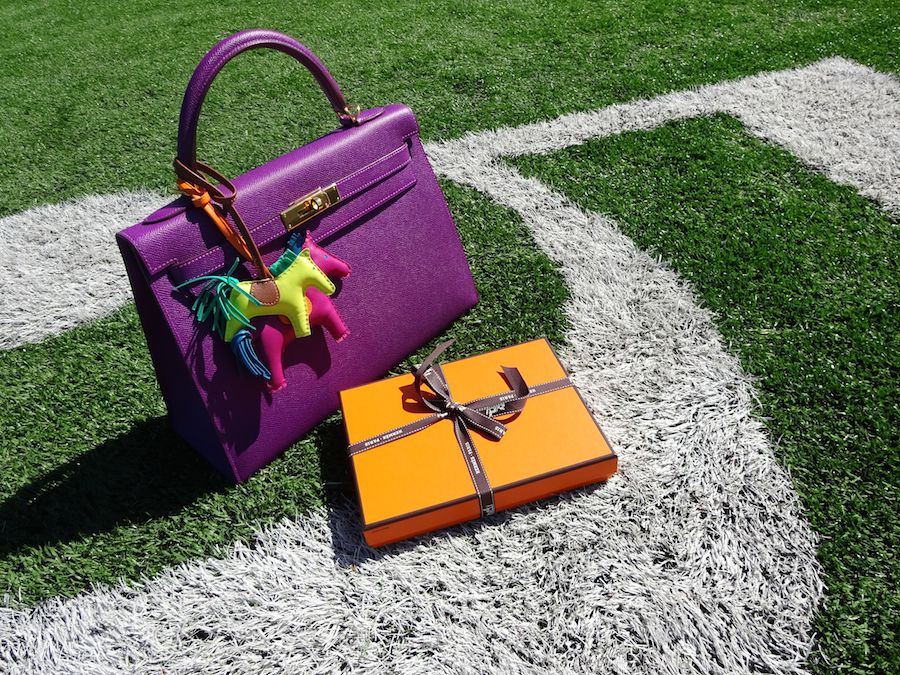 I kept the girls waiting with anticipation, even though their curious looks grew agitated. I'm not sorry though—college is all about the excitement of the unknown anyway!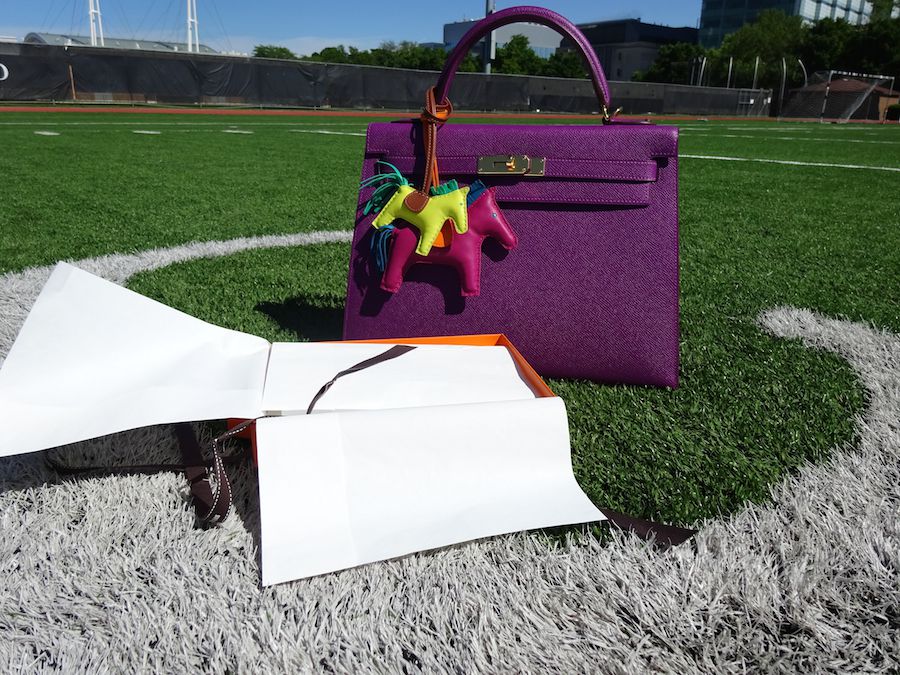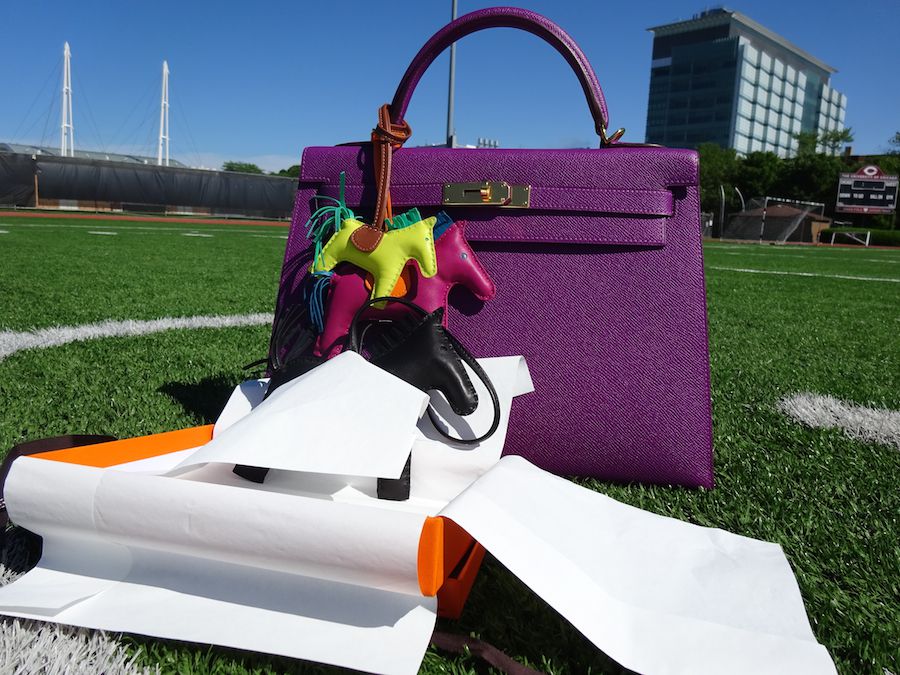 Finally after a long wait, I revealed my surprise to them. The weekend wouldn't be complete without dressing up and adorning a little flair.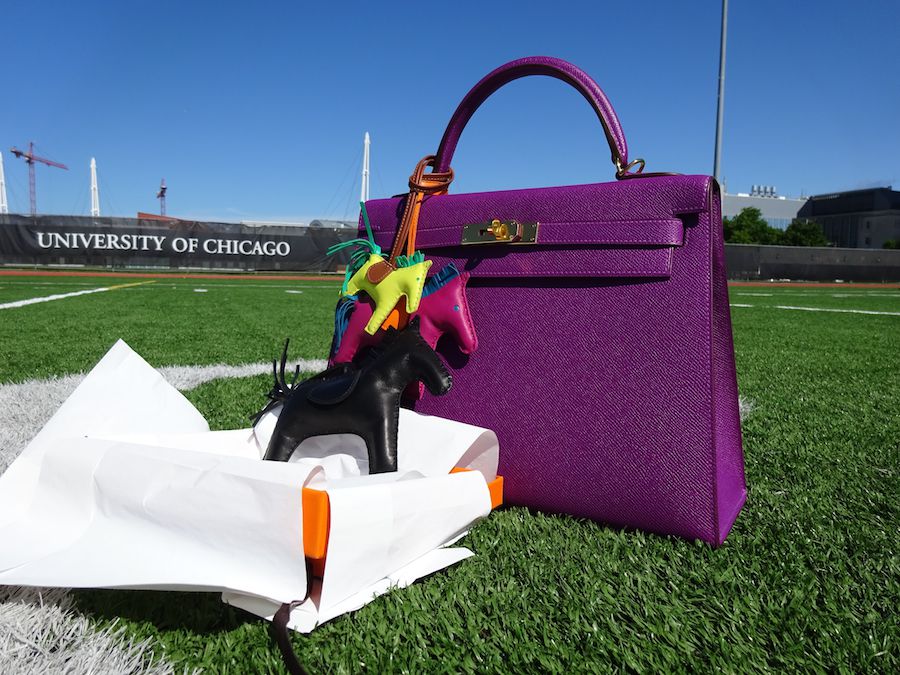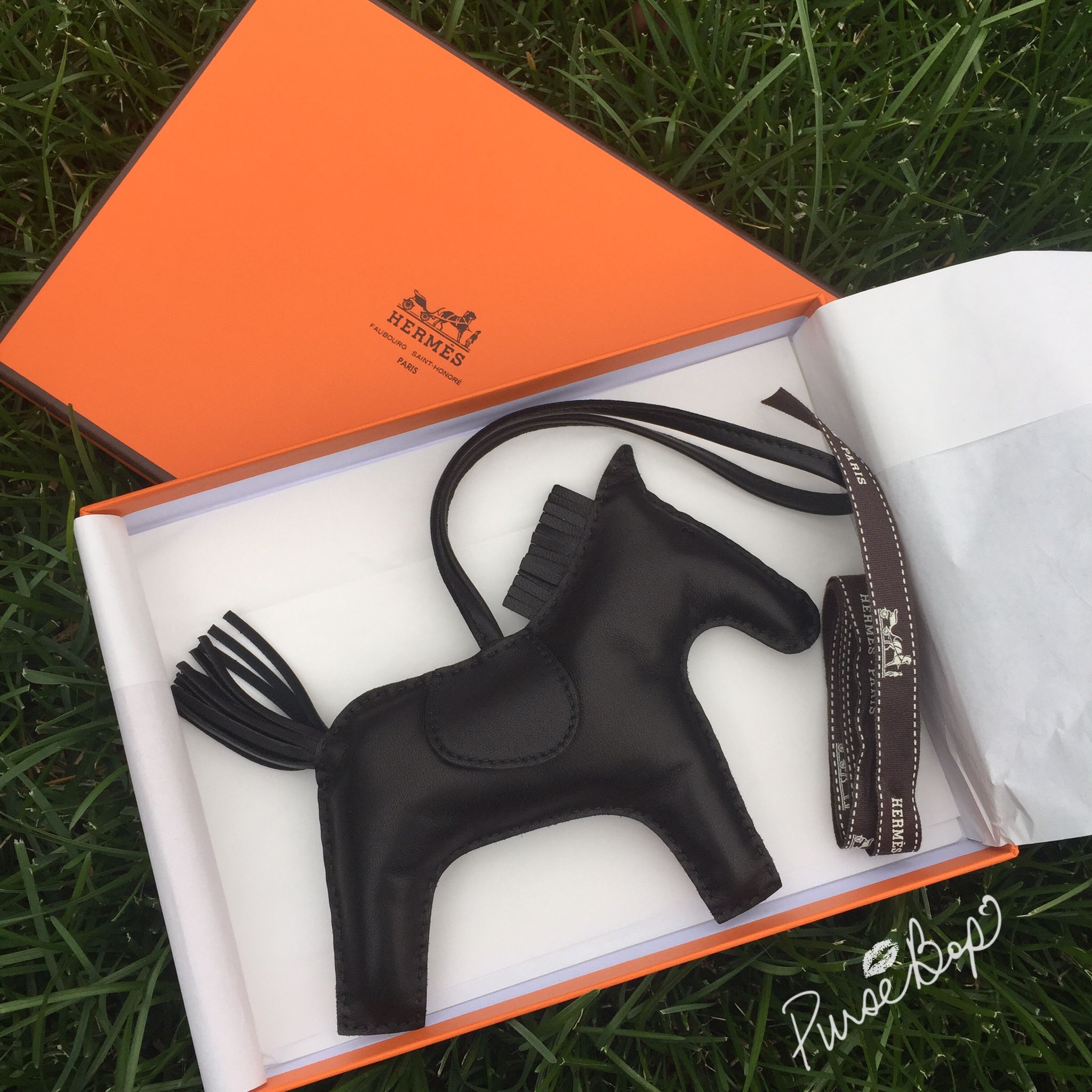 Introducing the newest member to our family – the Hermes Rodeo charm lovingly named "Brazen".  Brazen, like her name, stands out boldly because of her great stature and rich hue. She makes the perfect statement, but with a confident grace. I gave my girls each a charm to flaunt for the day. Like any group of college girls, we decided to roam the campus and take cute pictures.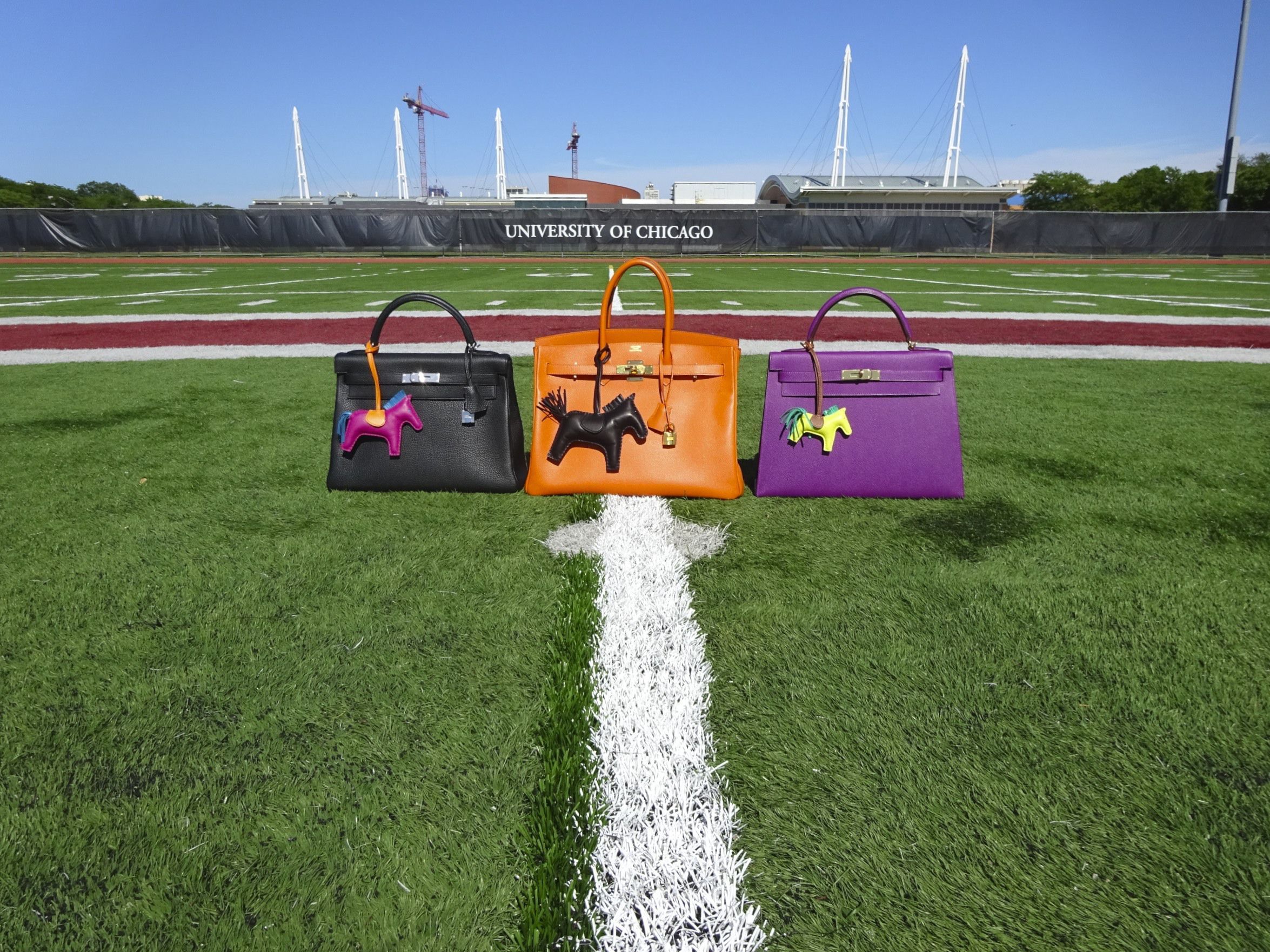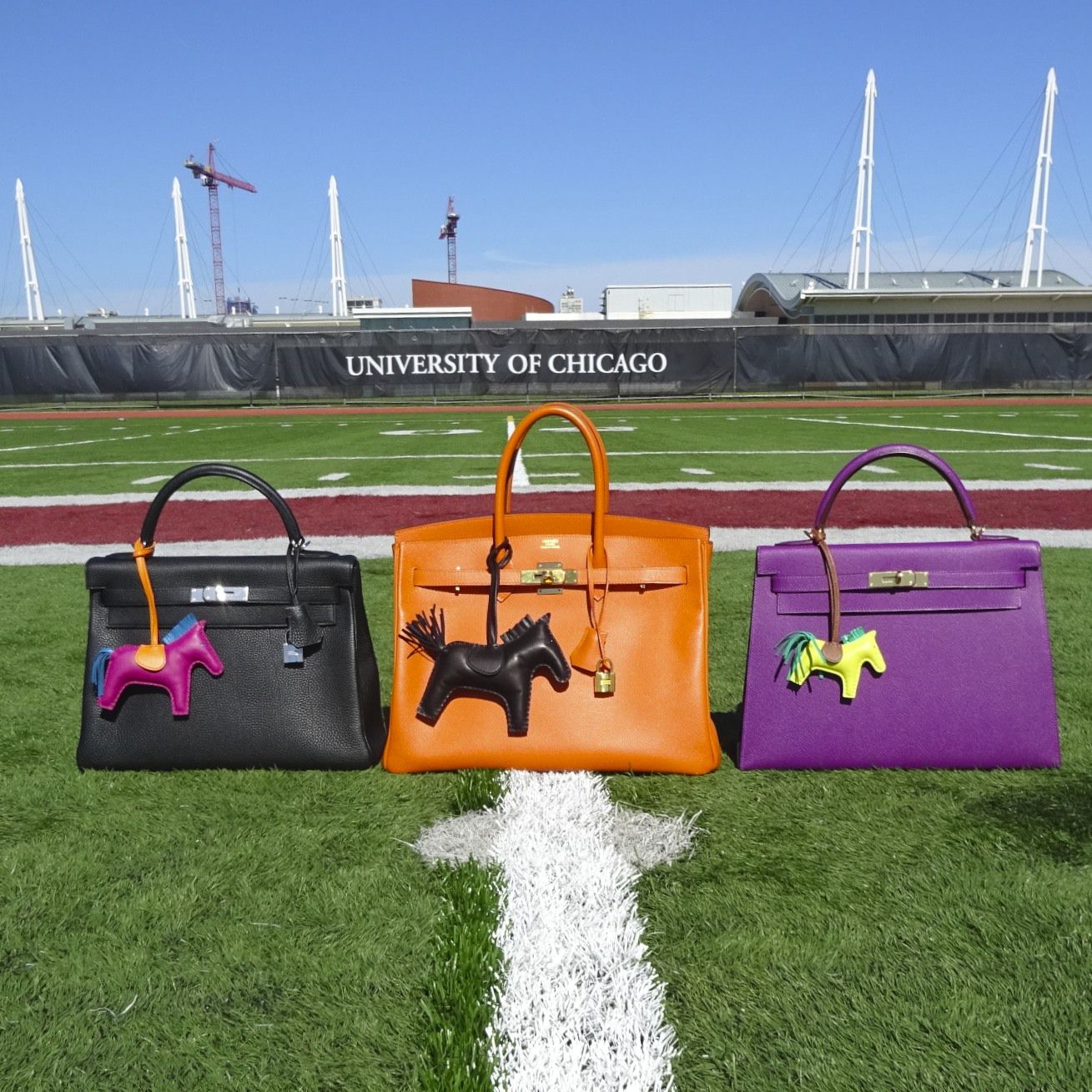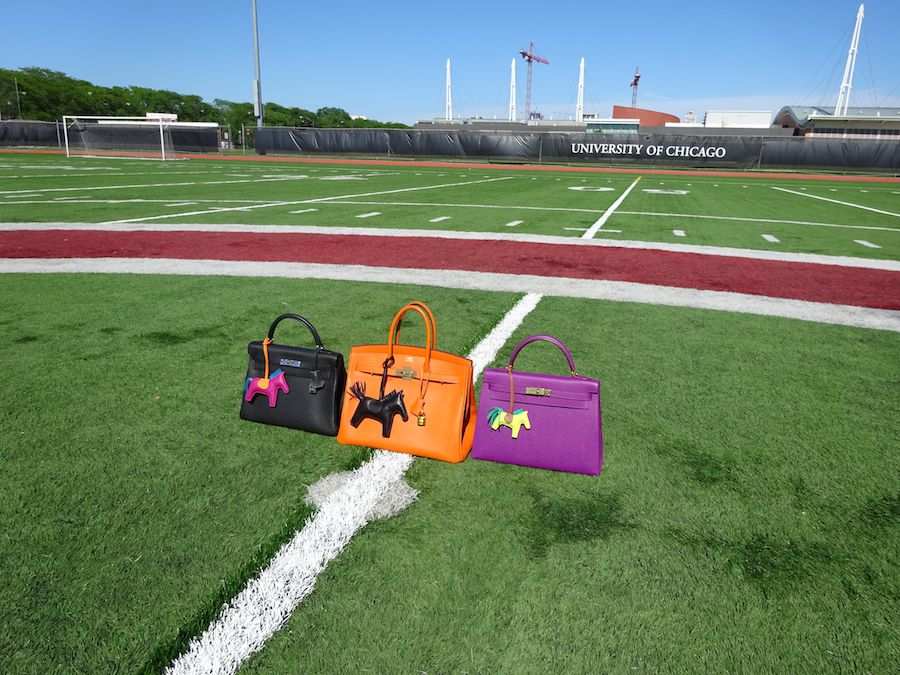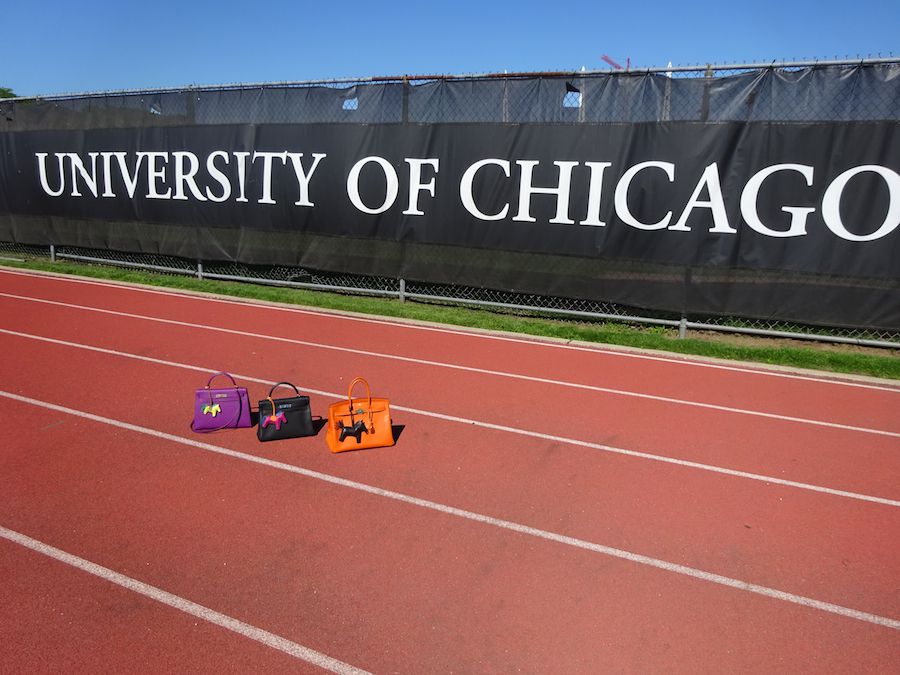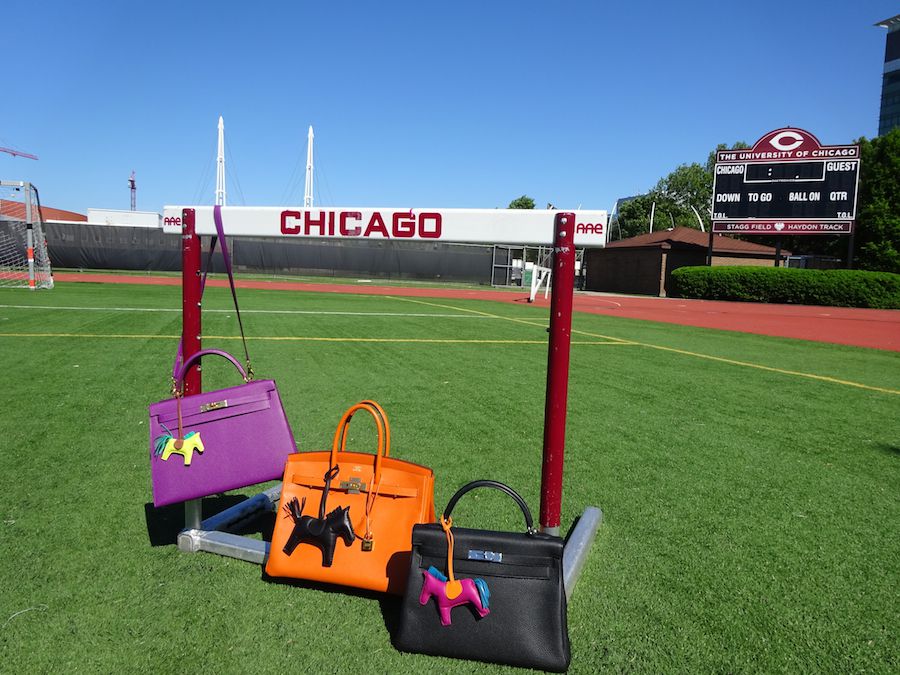 The University of Chicago was a beautiful campus, full of many wonderful delights. We gleefully played in all its wonders. There's one sight that remains unmarked off our list though. Once the Obama Presidential Library is completed, we plan to explore even more!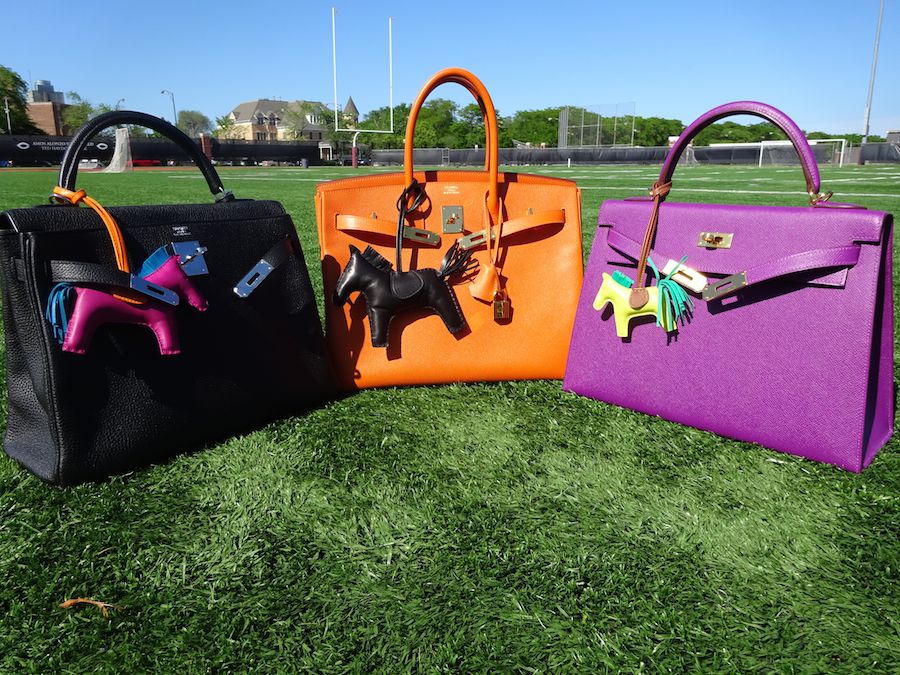 Explore Below to Visit Other PurseBop Hermes Reveals: