In keeping with PurseBop's SuperBowl tradition and in honor of celebrating my Birkin's 1st Anniversary, I thought it would be appropriate to reveal another Hermes treasure today, but the weather GODS had something else in mind. 
The conditions here in the midwest were far from cooperative, but weathering any storm is PurseBop's forte.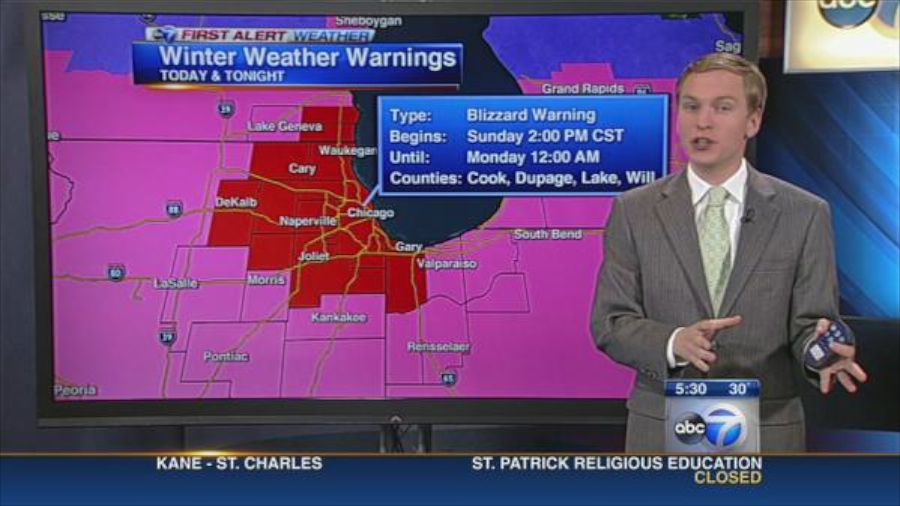 We waited all morning in anticipation for the storm to break just long enough for us to capture what I had in mind, but we got no reprive. Mr. PurseBop and I set out at 2:00 pm CST to bear the elements.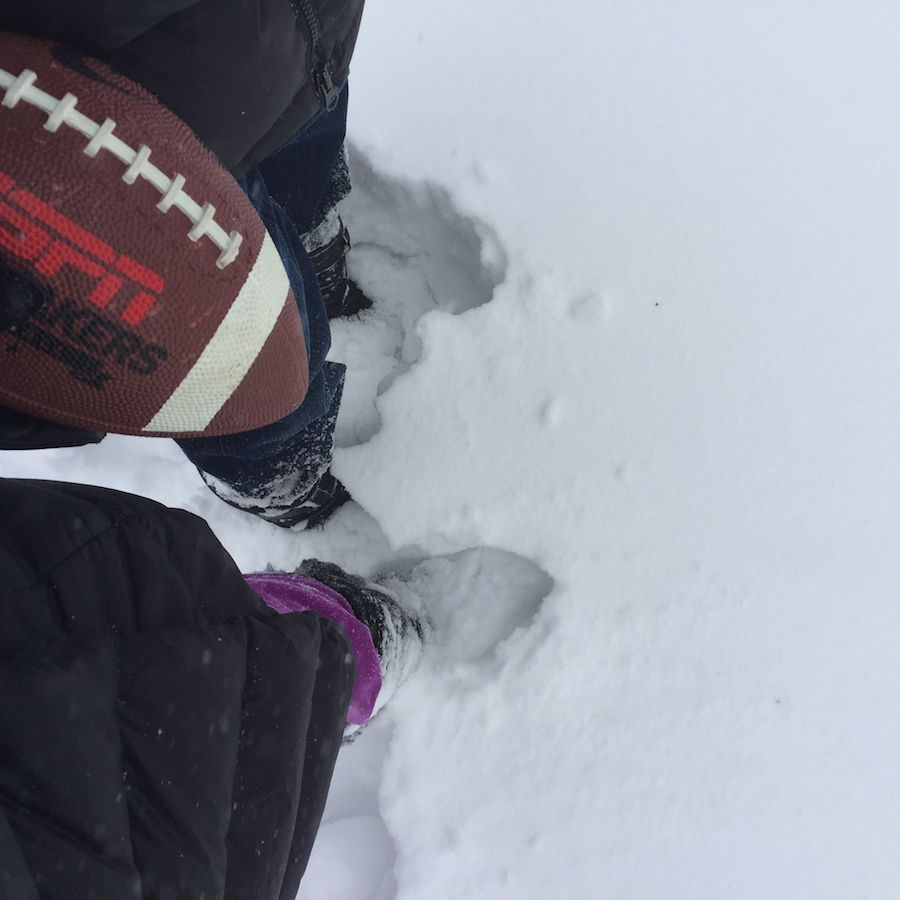 Karlito supervised the project from the safety of his favorite tree and his helmet.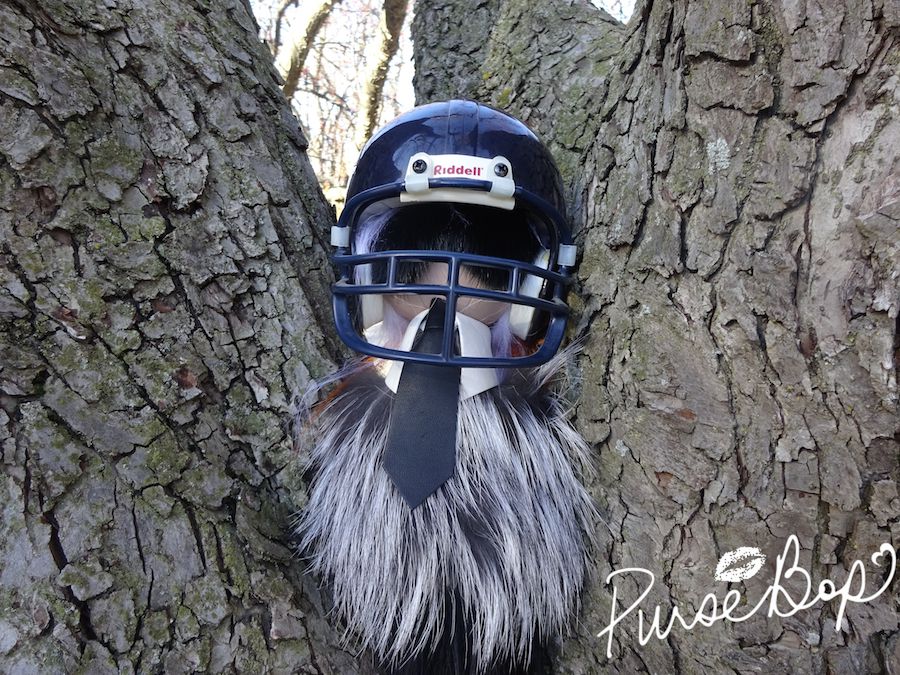 After a few spills in the fresh twelve inch snow we managed to capture a few shots…
But literally a few is all we could muster before the camera lens fell into the snow and we had to resort to the iPhone where gloved fingers were not an option.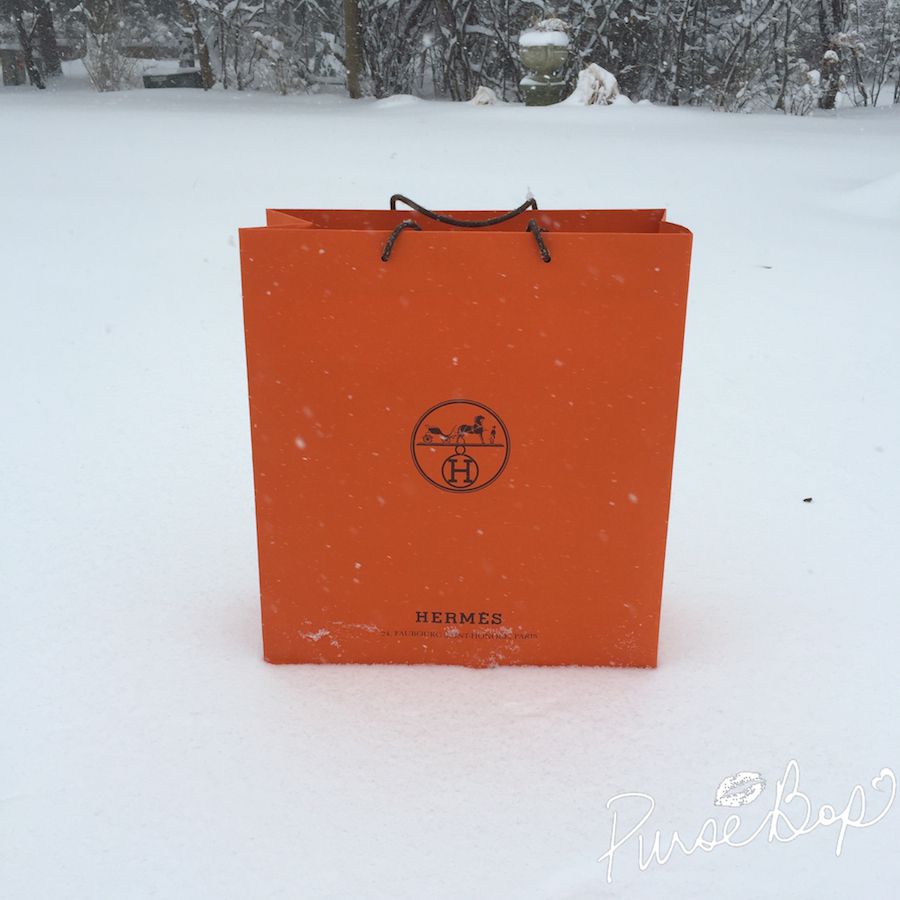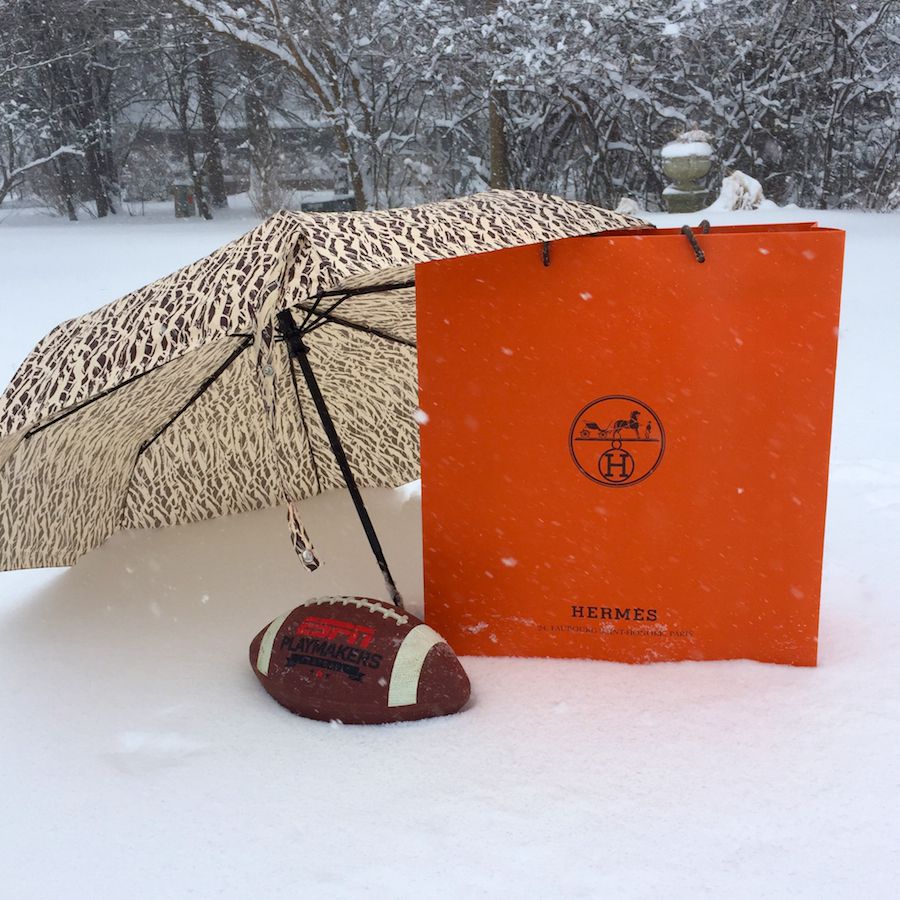 We literally tried everything imaginable, but howling winds, blowing umbrellas and bare frozen fingers made it nearly impossible.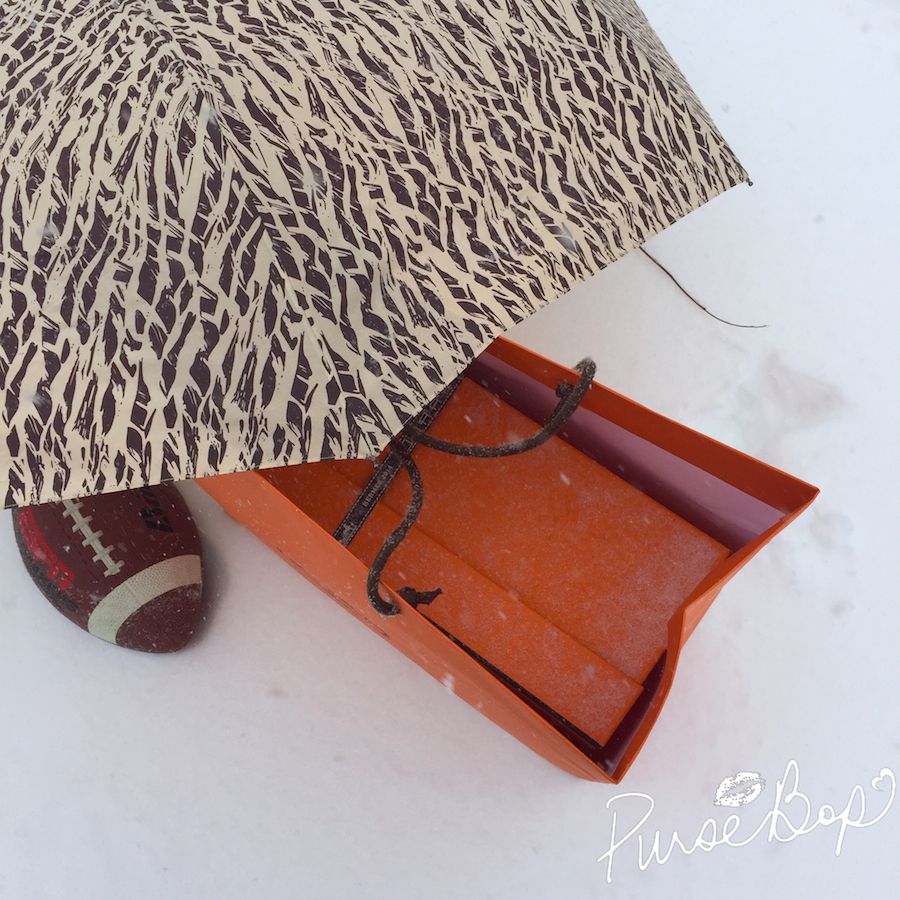 We even tried using the Blue Spruce pine as a barrier…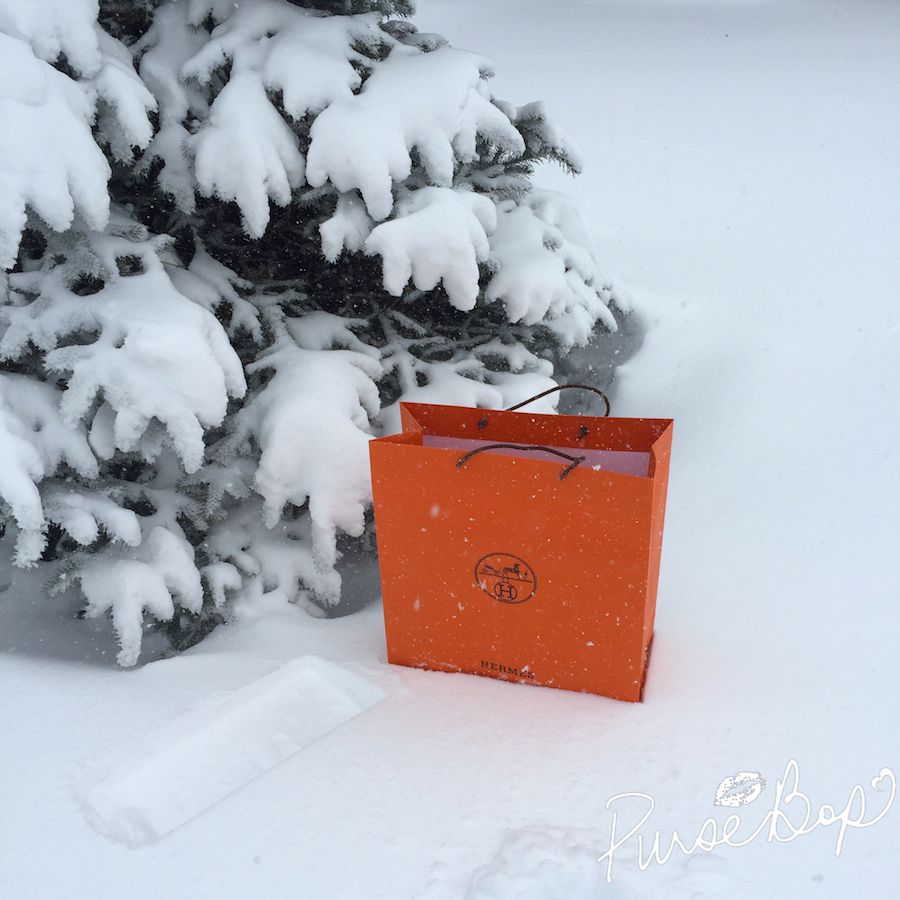 But no luck. Heading back I thought we might try under the canopy of my favorite mushroom tree.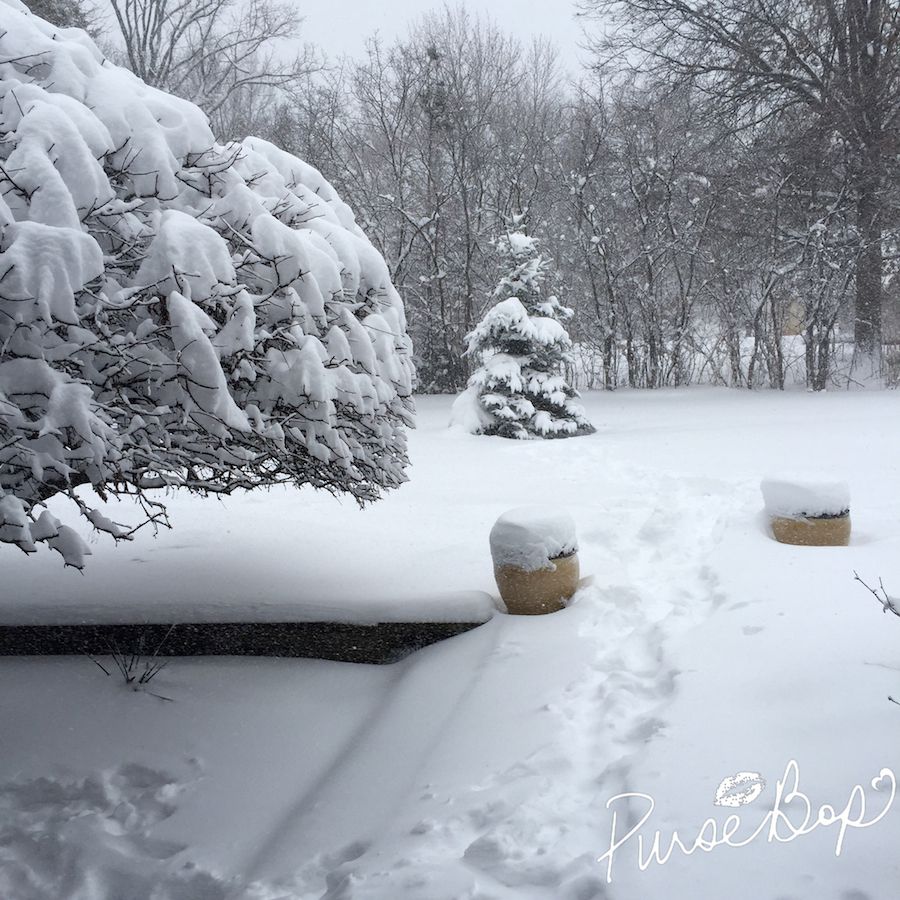 But the rate at which the snow was falling made it impossible to complete this project without collateral damage. Opening the box under these conditions would prove unwise.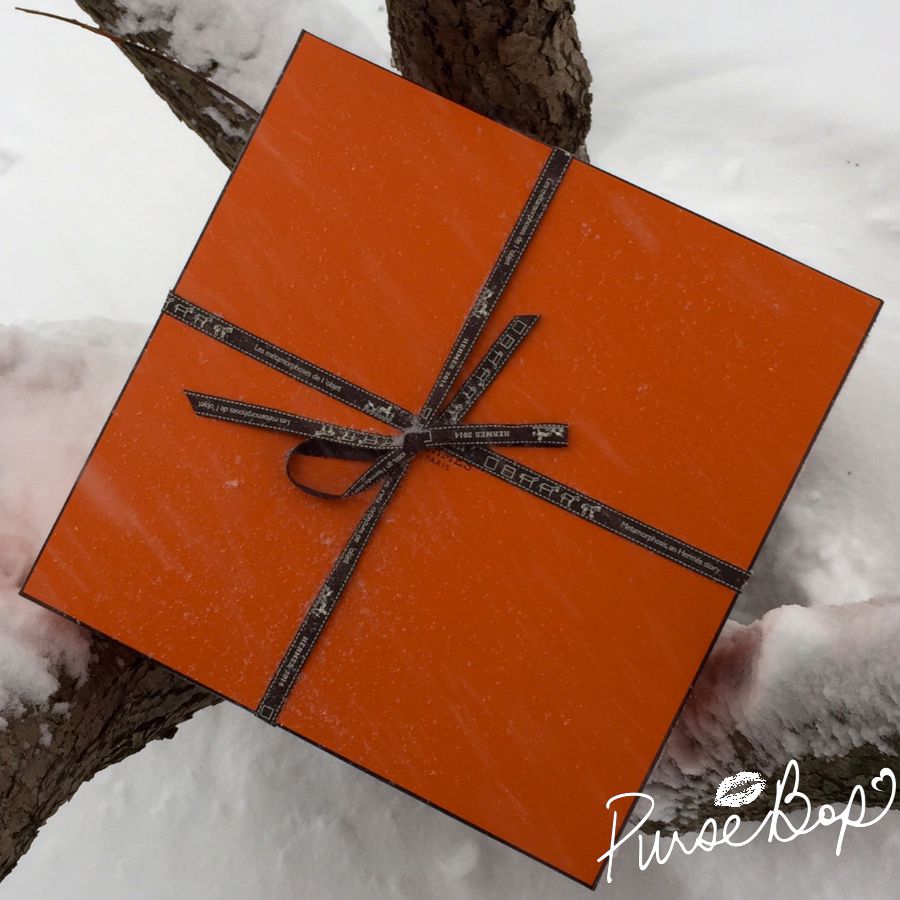 Breaking News:
Due to the inclement weather today's reveal of SuperBag XLIX is postponed in favor of hot chocolate and a crackling fire.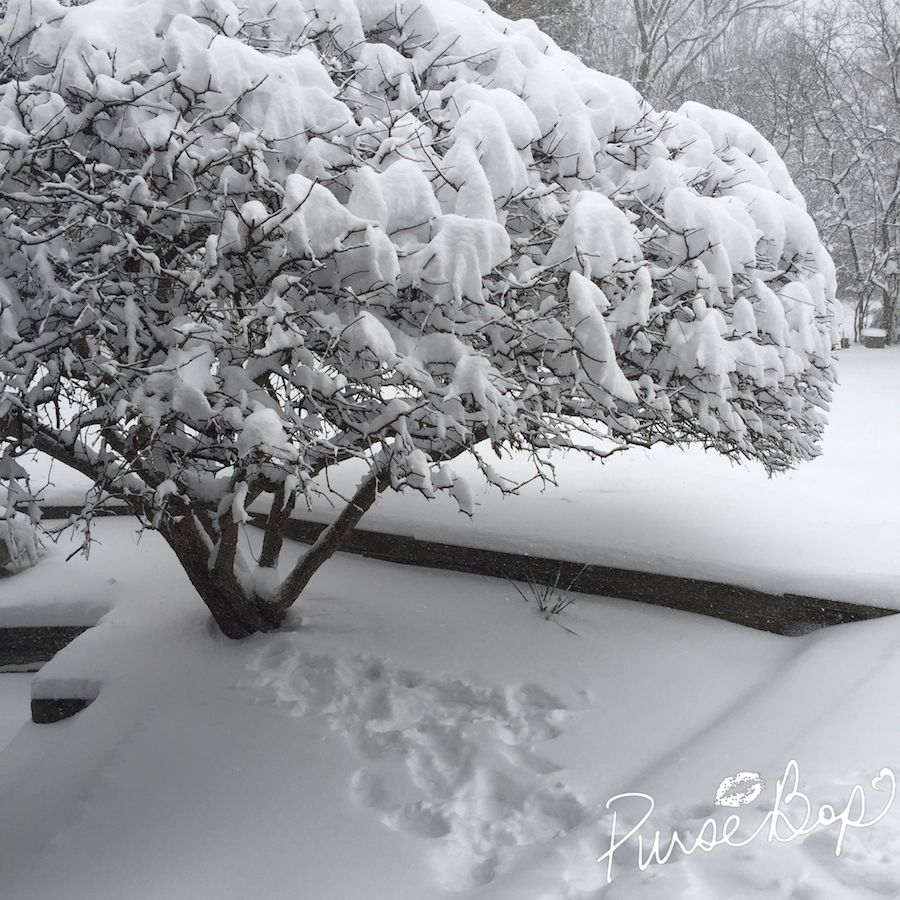 Back to the drawing board to recreate a themed reveal until further notice. I guess the moral of the story is, "there can only be one SuperBag!"
Have a great SuperBowl everyone…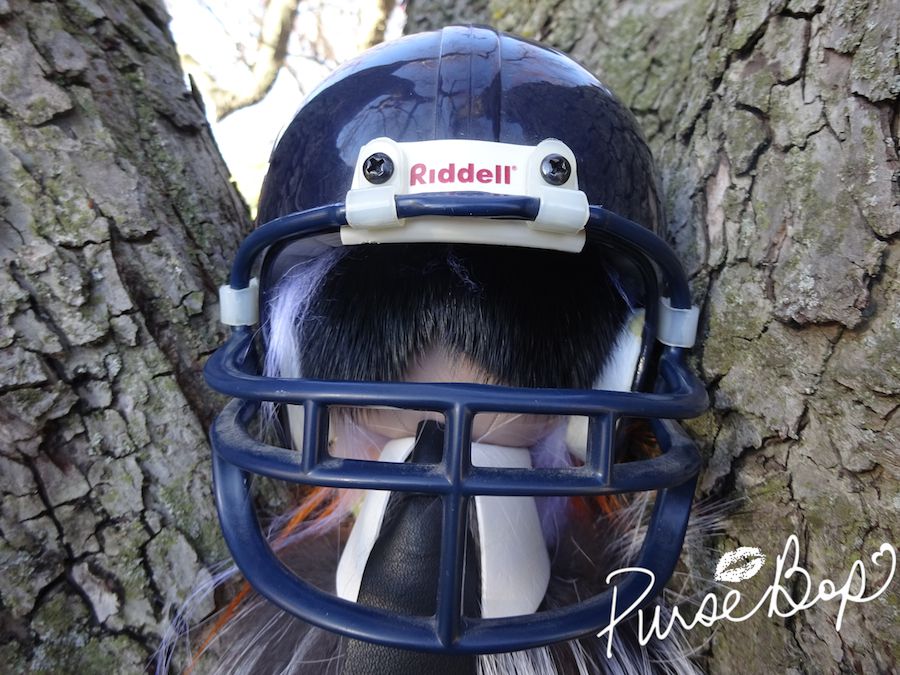 Love PurseBop
XO
Explore Below to Visit Other PurseBop Hermes Reveals: