Purchasing a Birkin in Paris from Hermès Faubourg Saint-Honoré is an exciting but daunting task, especially if one does not know what to expect. Recently, the mothership introduced a new system to manage the lines of requests for leather goods. After your incredible feedback from the Hermes Sales coverage we shared, today we bring you another guide to the new Hermes shopping  system with step by step notes.  We felt it was important to outline exactly what to expect with this new system in place. We reached out to our PurseBop community member @mel_inmelbourne who just returned from Paris, and she shares her experience and advice in articulate detail to help highlight all the changes.
Shopping at FSH with the New System
Down below are step-by-step instructions for the new process at FSH for leather goods. This does not apply if you are wanting to buy scarves, jewellery, shoes, ready-to-wear, and other items. This process is for leather goods and bags, especially Birkins and Kellys. The new process came into affect approximately 5-6 weeks ago at the end of June 2016.
Step-By-Step Process
#1 Line up for an appointment time. If possible arrive to the store before it opens. For reference, the store opens at 10:30am.
There are 2 entrances to the store, and you can line up at either entrance. Contrary to previous reports that the side entrance (sellier) is the more favourable entrance (as it is closer to the leather department), I do not believe this is still the case. In my personal experience, when I lined up on 2 occasions before the store opened, I lined up at the main entrance, and on both occasions the main entrance was allowed in before those at the side entrance. I think that this may vary in the future and they could alternate between letting the main entrance in first or the side entrance.
#2 Once inside the store, you will be directed to the appointment line. Depending on the amount of people, you may be in line for up to 1 hour (and yes this is only to secure an appointment time). You will give your passport and mobile number to the SA who will input your details into their appointment booking system. There and then, you will receive a text informing you of your approximate appointment time. It looks like this: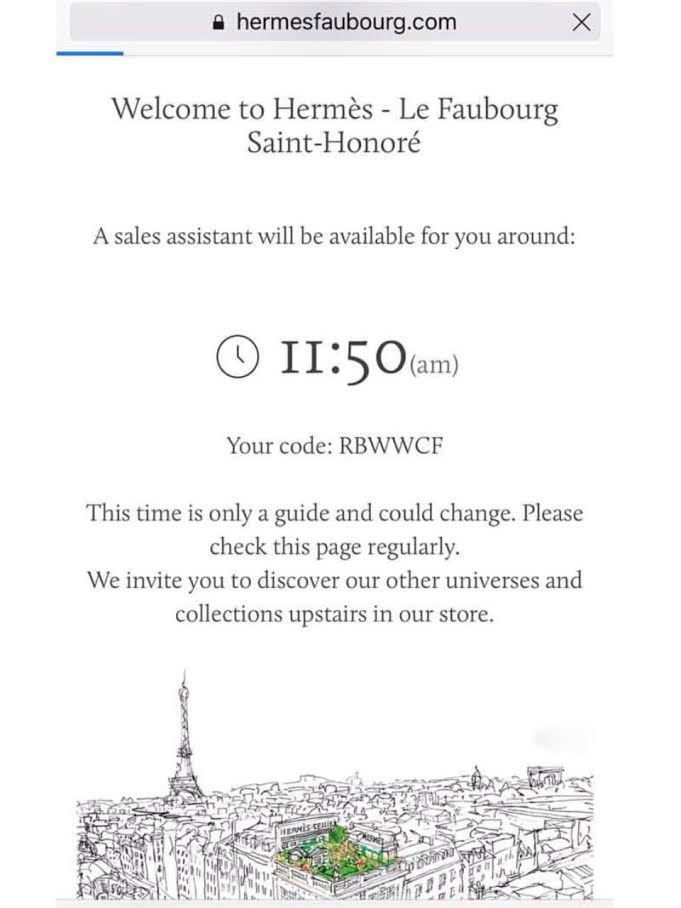 Note: You will need to refresh this page often as this time will change. It could change anywhere from 10 mins up to even 2 hours later. It is very important that you have an Internet connection as this page is your guide to when your appointment time will be.
#3 Approximately 15 mins before your appointment time, you will receive a 2nd text informing you that your SA is almost available to meet you (see example below)
If you are not already in store, make sure you make your way back quickly.
#4 You will get a 3rd text at the time of your appointment letting you know the name of your SA and where to meet. You will then present this text message to the leather department counter. Your designated SA will be in the area and ready to serve you.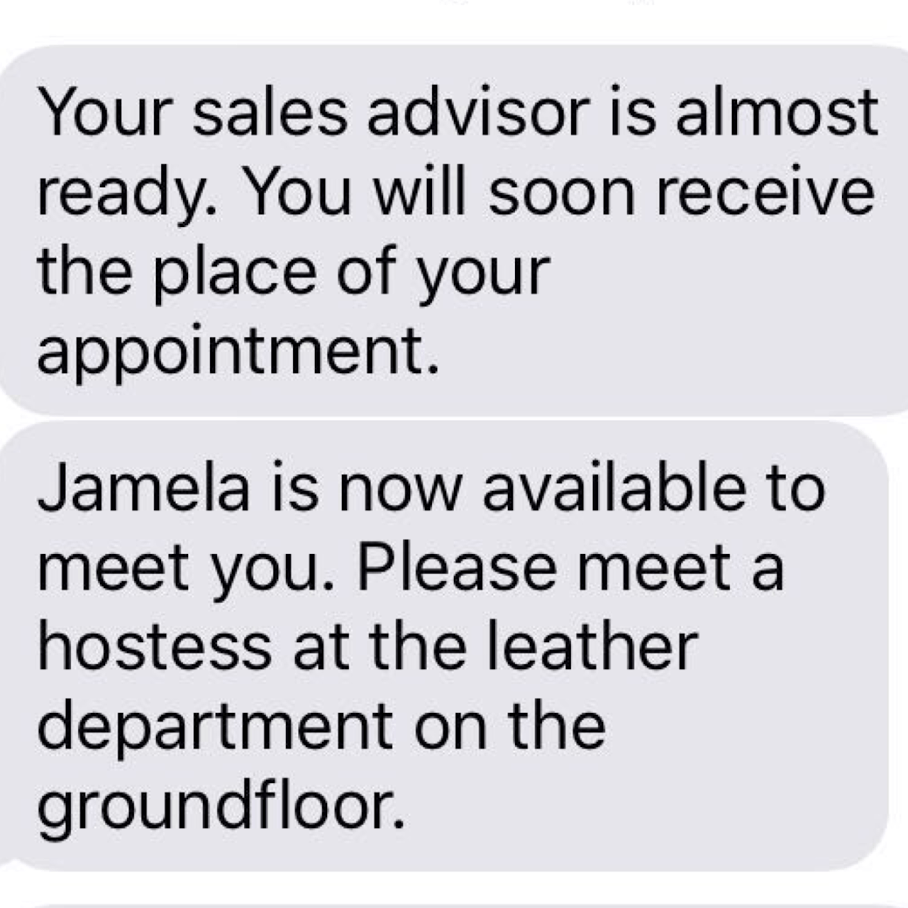 Tips & Tricks
If you have time, line up 1 hour before the store opens or even earlier. The first 10-15 customers will be allocated an SA right away. Also this way, if you are after items besides a B/K/C or lindy you will get first pick at the available stocks. This is personally how I scored my 2 Rodeo charms and Jige clutch. Furthermore,  if you line up before it opens, the appointment time you will be allocated won't be set so late in the day, hence reducing the amount of time you need to wait.
If you do not have time to get there when the store opens, ensure you arrive to the store before 12 pm noon, otherwise all appointment times may have already been allocated. Please note, I visited FSH during a very busy period. Euro cup, fashion week coupled with the summer season, may have contributed to the store being extra busy.
From my understanding, if you are a past customer and have an SA you deal with, it may not be possible to see that specific SA. However, you can still request a specific SA and they may be able to accommodate your needs, but it is definitely not guaranteed.
You do not have to hang around the store waiting for your appointment time. You may choose to do so if your appointment is within the hour, but if you have a large gap, explore the nearby stores or grab something to eat. You will still get the 2nd text, which warns you when your appointment time is close.
My Experience
Personally, I did not mind the new system, however keeping that in mind, I did not have a chance to experience the old system. One advantage is that you do not need to stand in line for 2-3 hours, which a couple of the SA's were telling me was one of the main reasons why the new system was implemented. Additionally, if your appointment time is set later in the day, you can go off and do other things you want to do and come back closer to your appointment time. The disadvantage is that if you do arrive to the store after 12 noon it is likely all the appointments will be gone for the day. Whereas with the previous system, even if you lined up at 4 pm, there could still be a chance of getting an appointment and scoring your dream bag that day. 
I am sure there still maybe future tweaks or modifications as it is such a new system, but this is how it is currently running.
I was a first timer to the FSH store, and overall I did not find it an easy process to score my dream bag. In fact it took me 6 attempts over the 3 stores during my stay. However, in the end it was worthwhile as I did end up getting my holy grail bag which was the B30 Birkin in Malachite Togo leather with palladium hardware.
I'm hoping this advice helps any of you headed to Paris hoping to score…and a special thanks to dear PurseBop for the opportunity to share my experience and meet your lovely readers.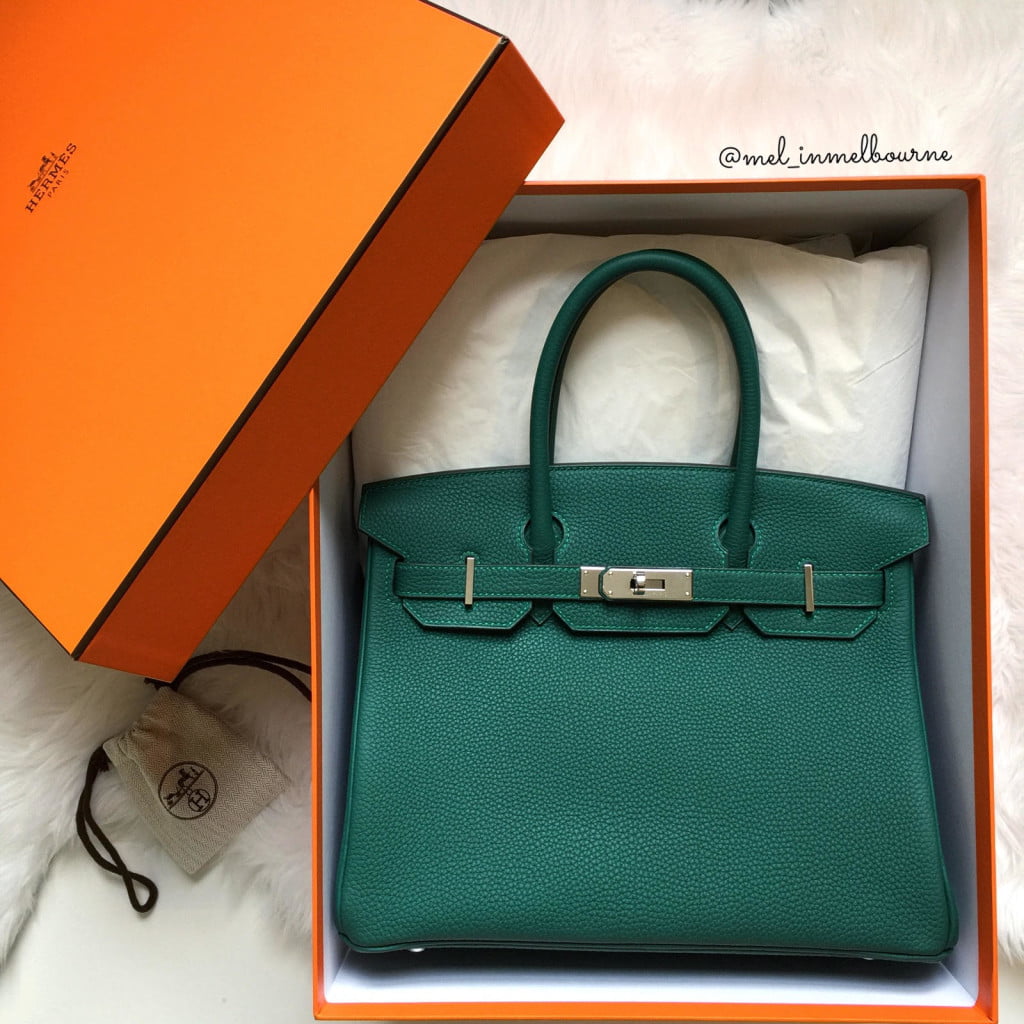 We'd love to hear your experiences of shopping at FSH with the new system or any stories of shopping in Paris at all. Join us over on BopTalk – your newest destination for fashion conversation! 
Want to read more reader reactions to the recent changes and share what you think too? Click HERE to join the BopTalk conversation.
Other articles related to Hermes shopping in Paris:

Love PurseBop
XO
p.s. the fun is not over yet.. stay tuned for a special presentation coming soon!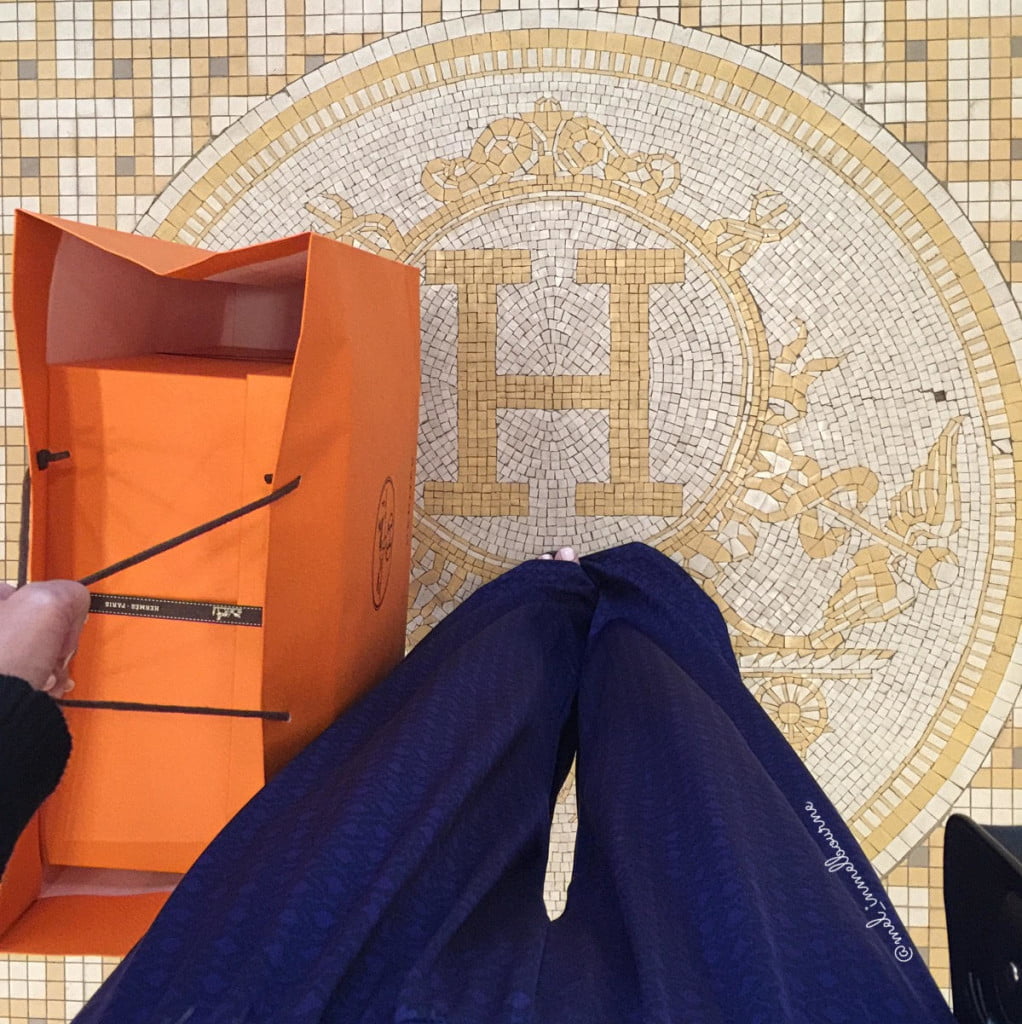 Updated: June 24th, 2019