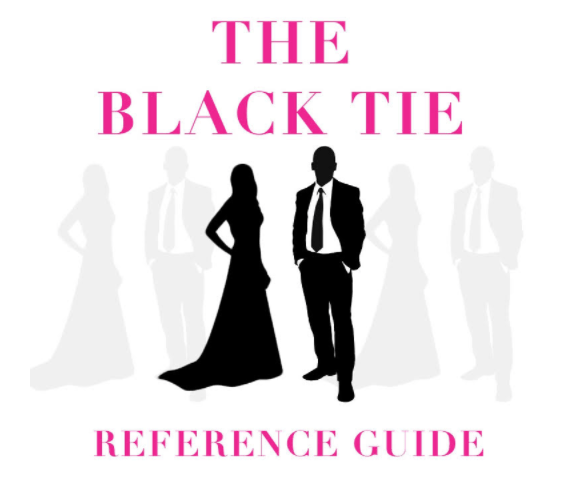 Imagine this: You've spent all day getting ready for the Christmas Gala. Your hairdresser has tamed your curls, your makeup is pristine and your new dress is glamorous and unique. As you leave your apartment, you notice that's it's snowy and windy, and you worry your hair and makeup will be mussed by Mother Nature. You look at your tiny beaded clutch. How are you supposed to fit powder, tissues, extra hairspray, lipstick, your phone and your wallet in this miniscule bag?
Also known as the "Black-Tie Dilemma," bags appropriate for black tie formal events are often petite and intricate, posing a problem for women who need space and functionality for their purse. PurseBop loves her minaudière but what do the rest of us do?
Whether planning to attend a fancy holiday party, a wedding or a gala, how does one choose a purse that fits the occasion and fulfills some practical needs? Does one need to sacrifice form for function at these glamorous events? We are confronting these age-old questions and finally presenting clear solutions.
Below we have outlined a variety of different options for black tie bags that don't force you to sacrifice practicality for style.
Shoulder Bag
Similar to the clutch, the shoulder bag tends to stand out and provide visual interest to your whole ensemble. Spherical and unique shapes work extremely well as shoulder bags since they can be awkward to carry as clutches.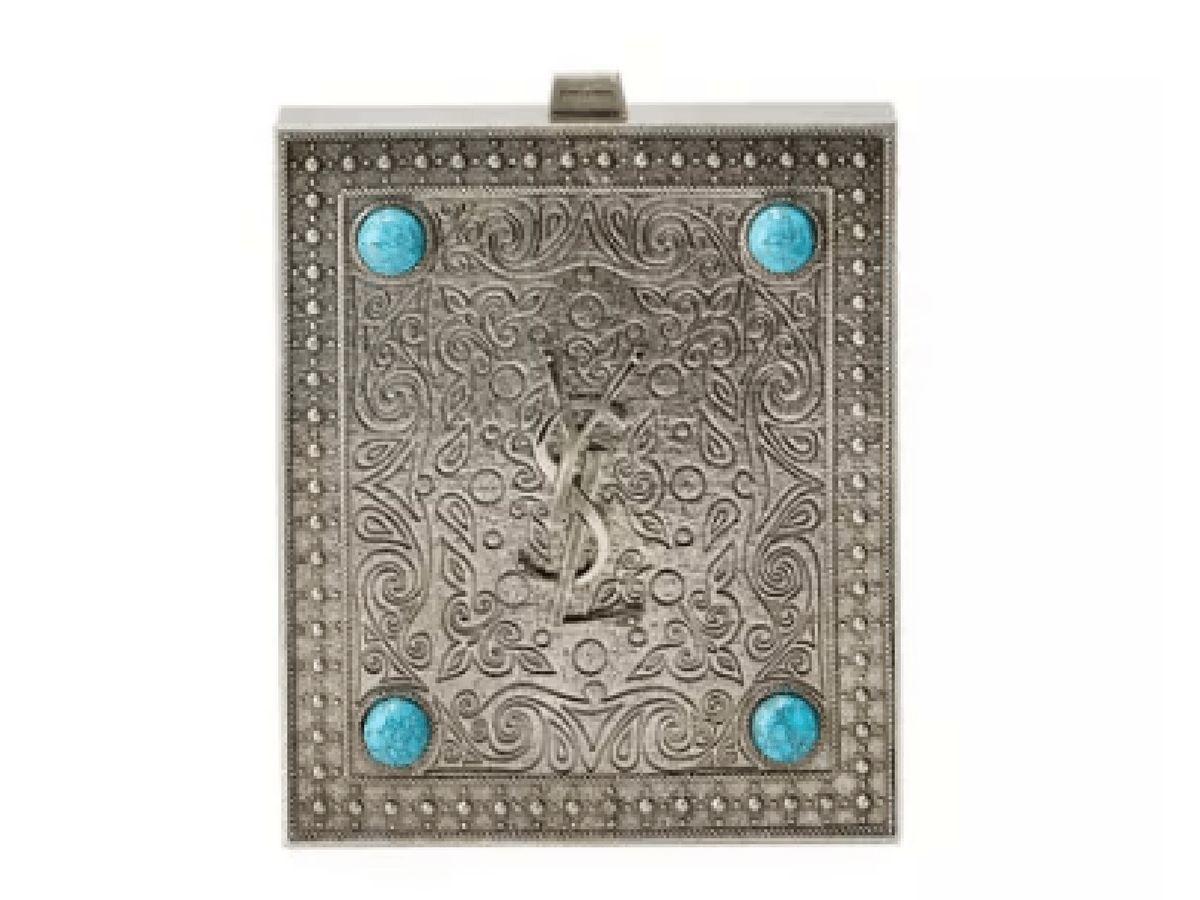 Saint Laurent- Tuxedo Box Minaudiere with Turquoise-Hued Studs via Neiman Marcus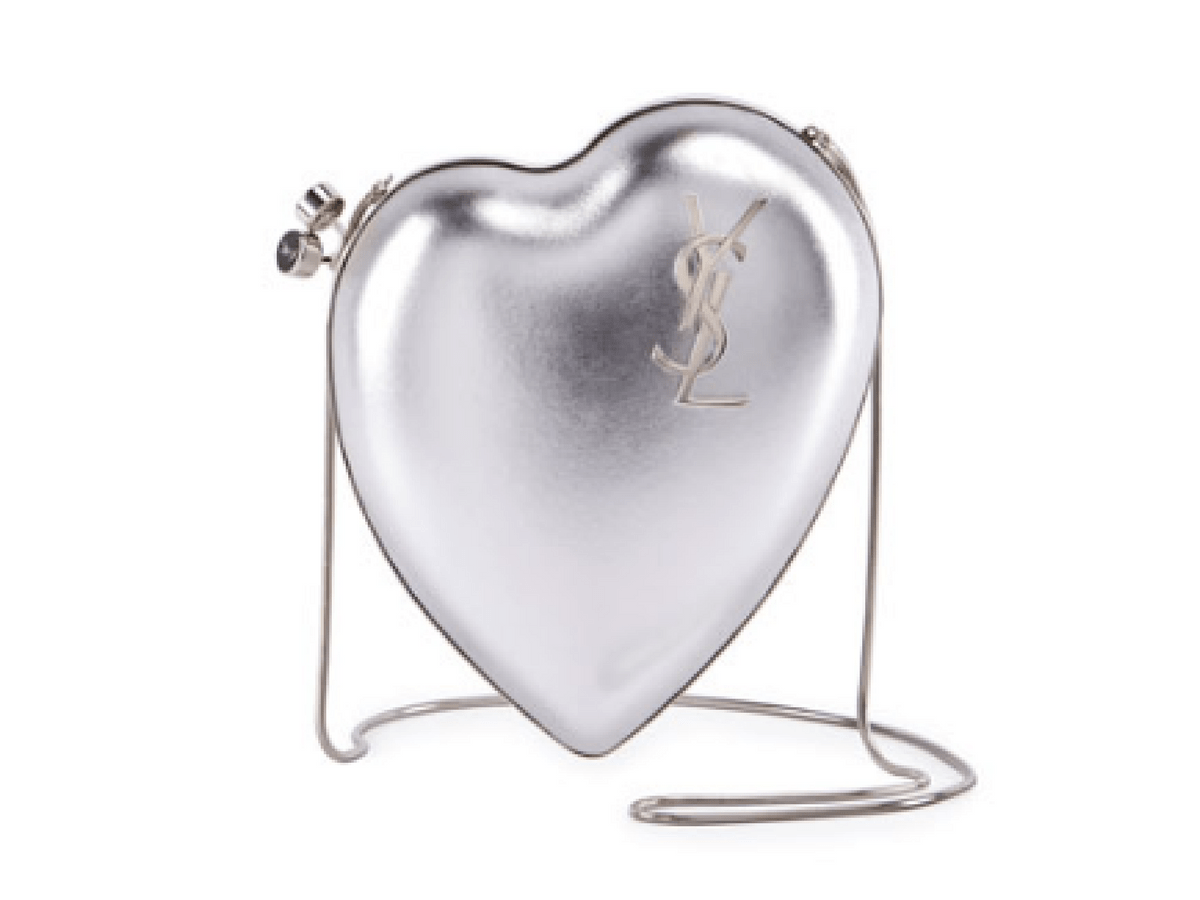 Saint Laurent- Love Box Clutch Bag via Neiman Marcus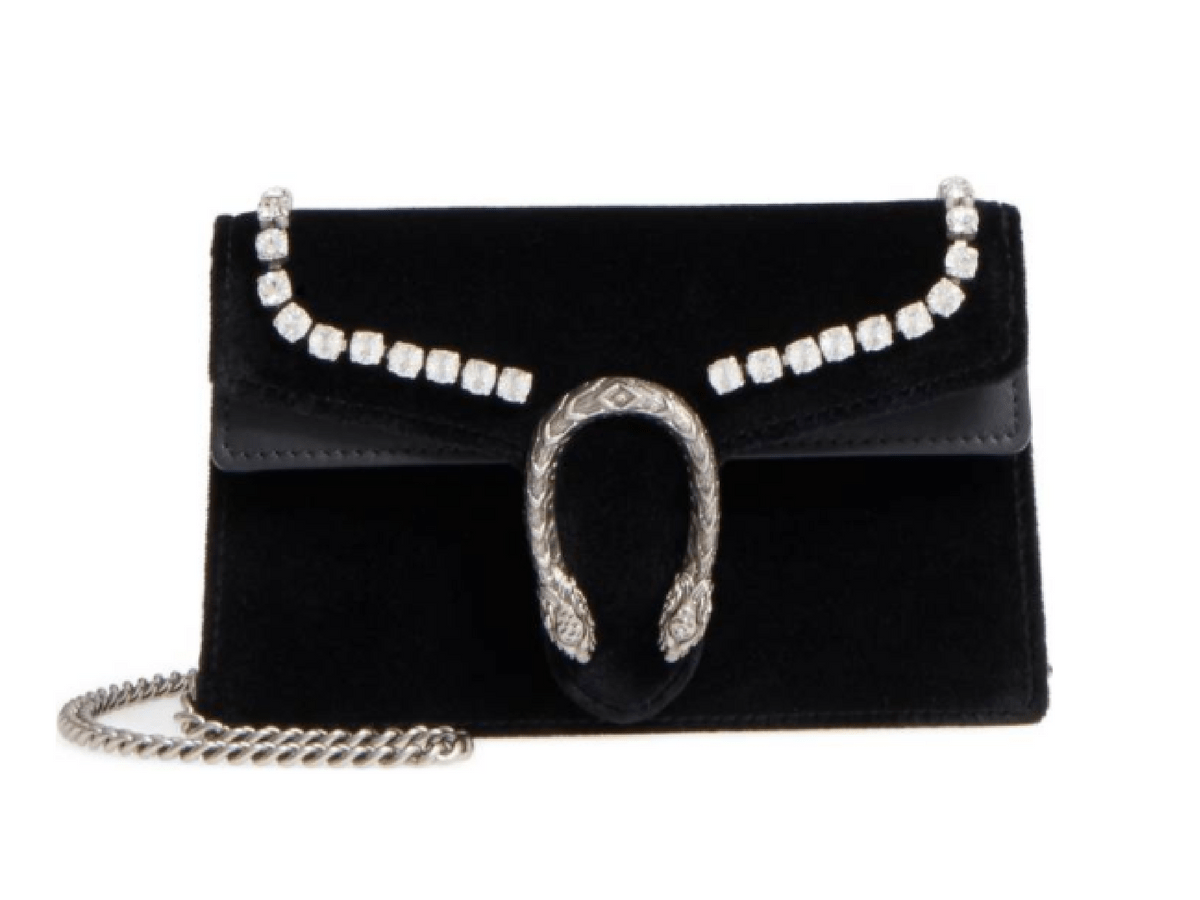 Gucci- Super Mini Marmont 2.0 Velvet Clutch via Nordstrom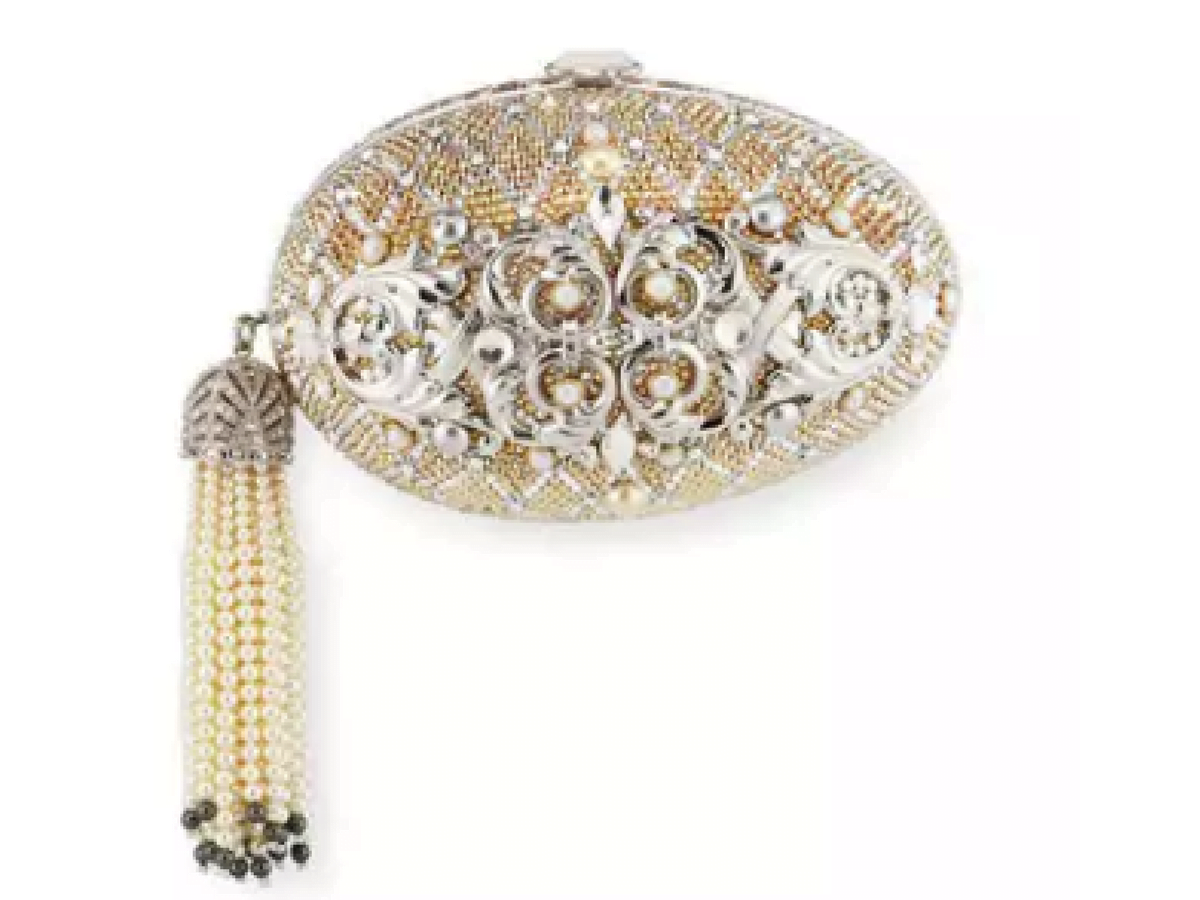 Judith Leiber Couture- Crystal Egg Clutch Bag via Neiman Marcus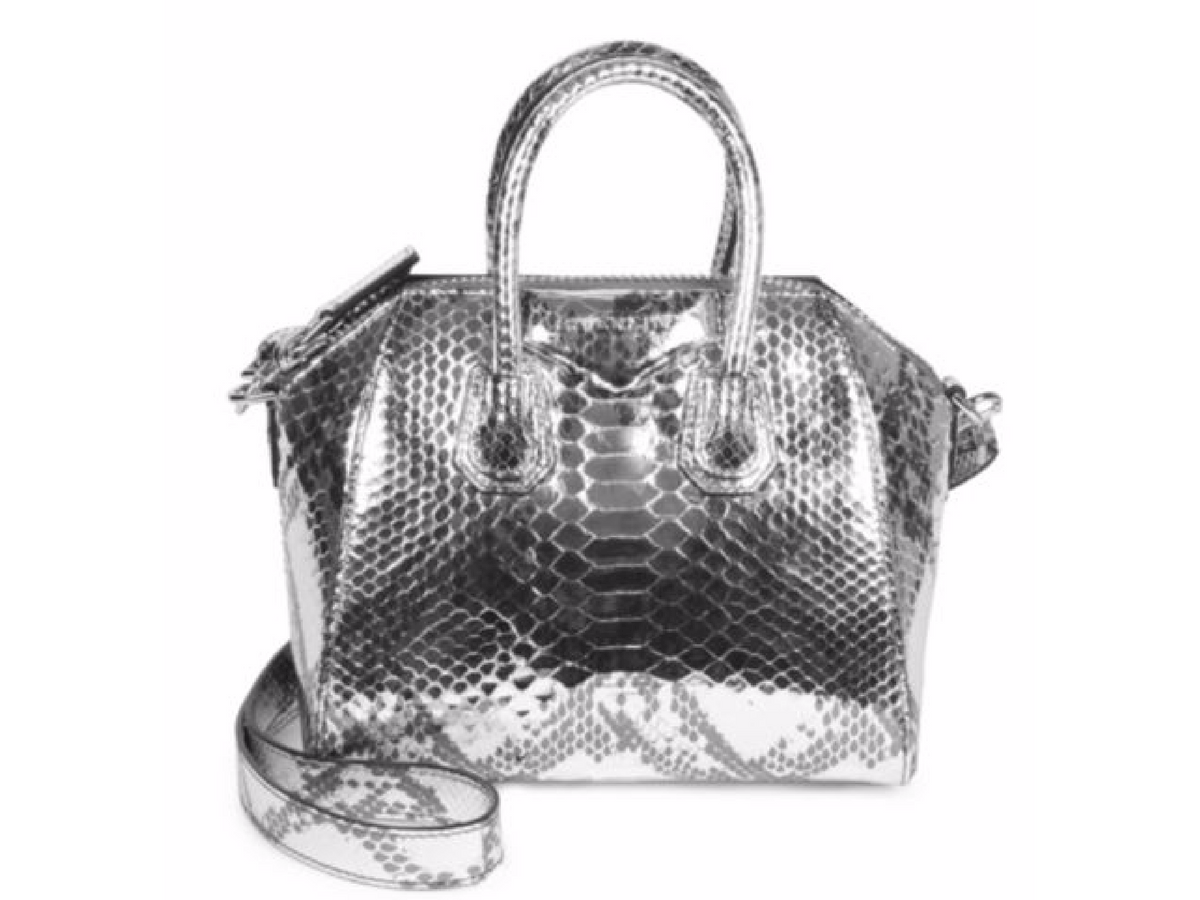 Givenchy- Antigona Python Leather-Lined Mini Bag via Saks Fifth Avenue
Handheld Bags
Handheld bags have the privilege of being among the roomiest black-tie bags. Bucket bags, novelty bags, and roomy satchels all fall under the category of handheld bag. Draped elegantly on your forearm, these beauties frequently have metallic accents and bold textures.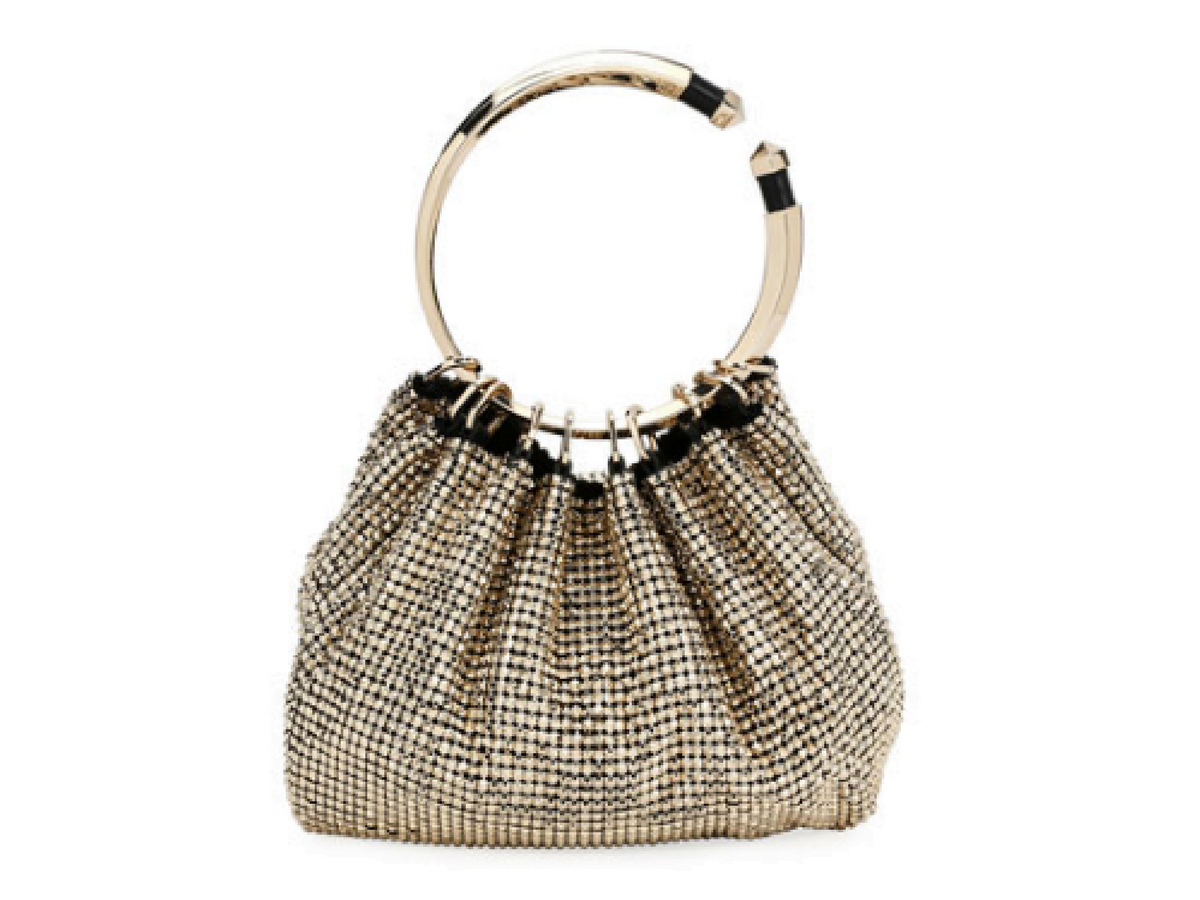 Valentino Garavani- Bebop Ring Loop-Handle Bag via Bergdorf Goodman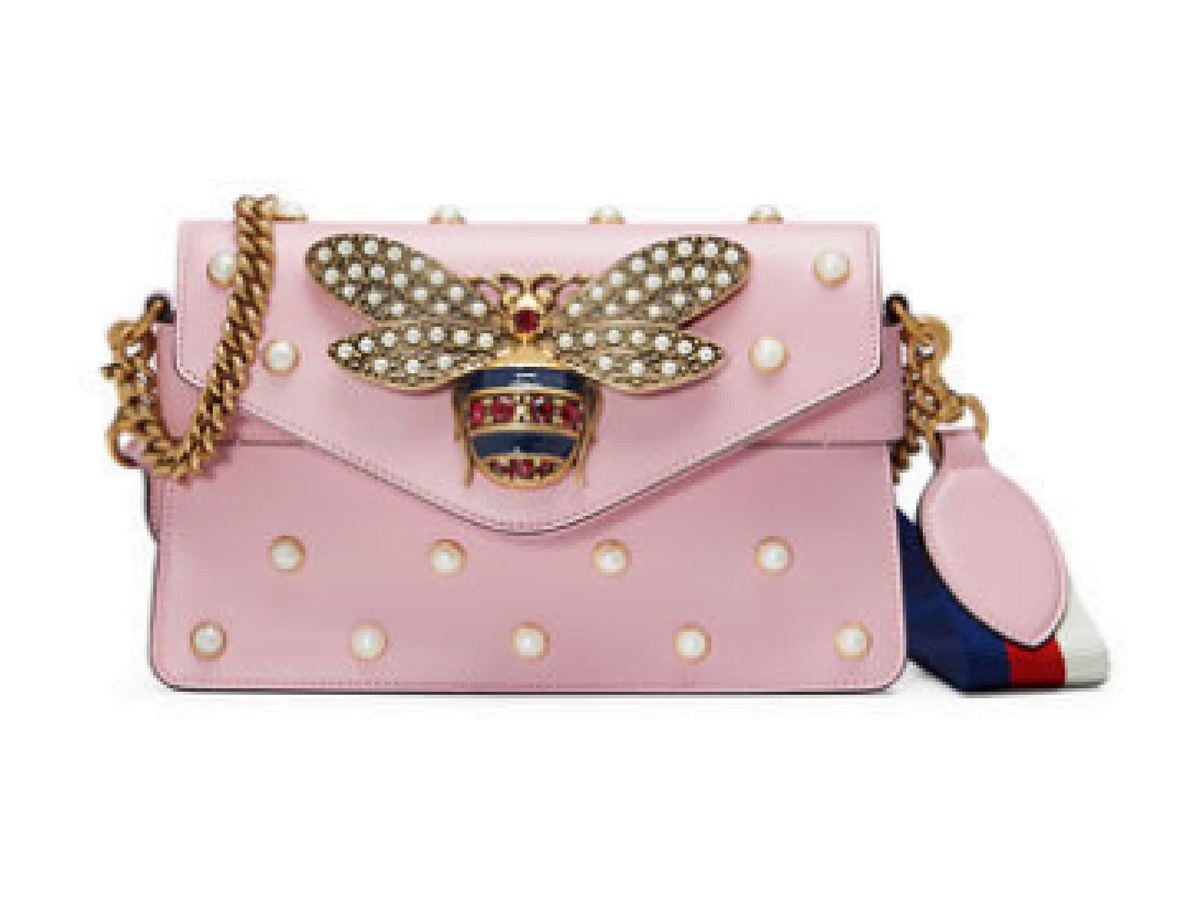 Gucci Broadway Pearly Bee Shoulder Bag via Neiman Marcus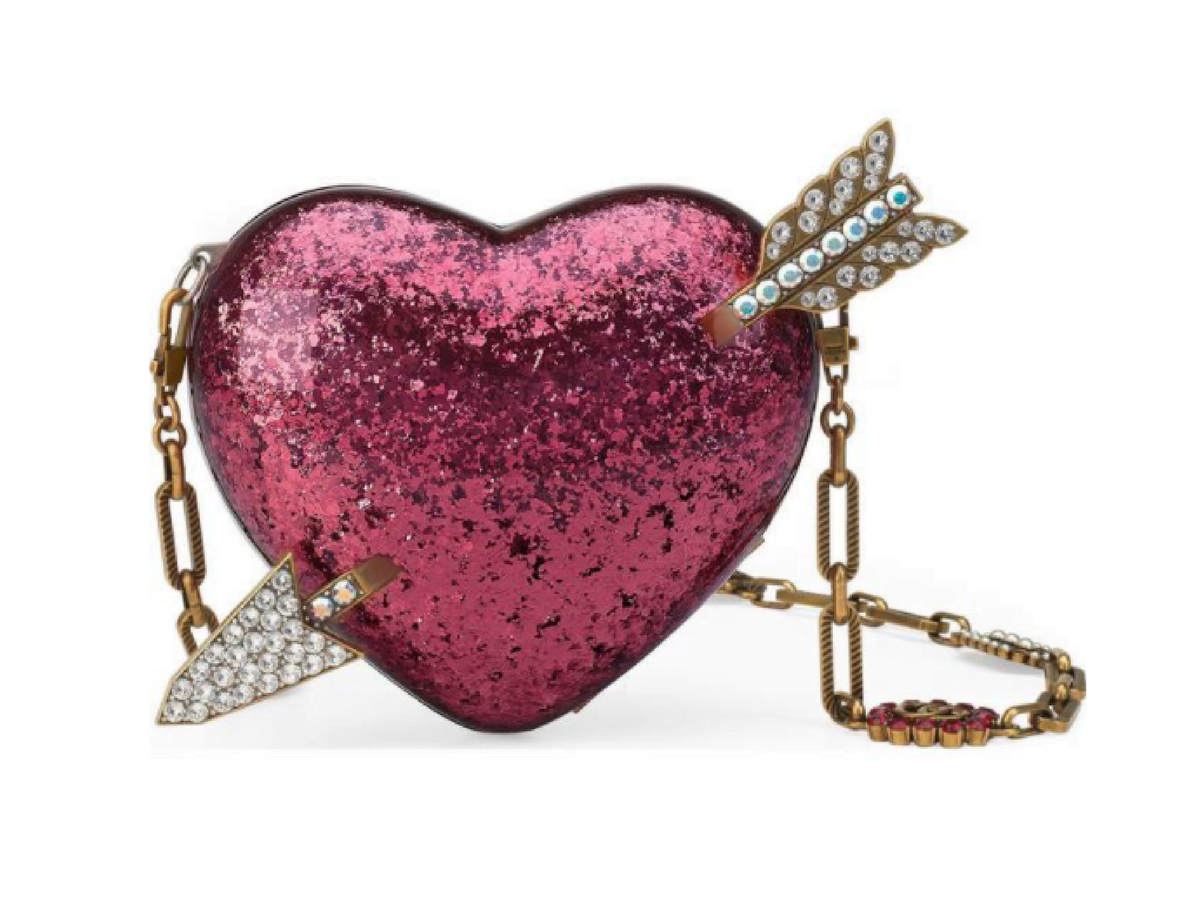 Gucci- Broadway Glitter Heart Minaudière via Nordstrom
Fendi- Peekaboo Medium Mink Fur Satchel Bag via Bergdorf Goodman
Bag Check Tote
For those stressful times when you have to run from one event to another, especially from informal to formal, a tote is your most trusted ally. Roomy enough to hold an extra pair of shoes, a change of clothes, and all your makeup needs, a discrete tote held at bag check is a perfectly acceptable accessory to your evening wear.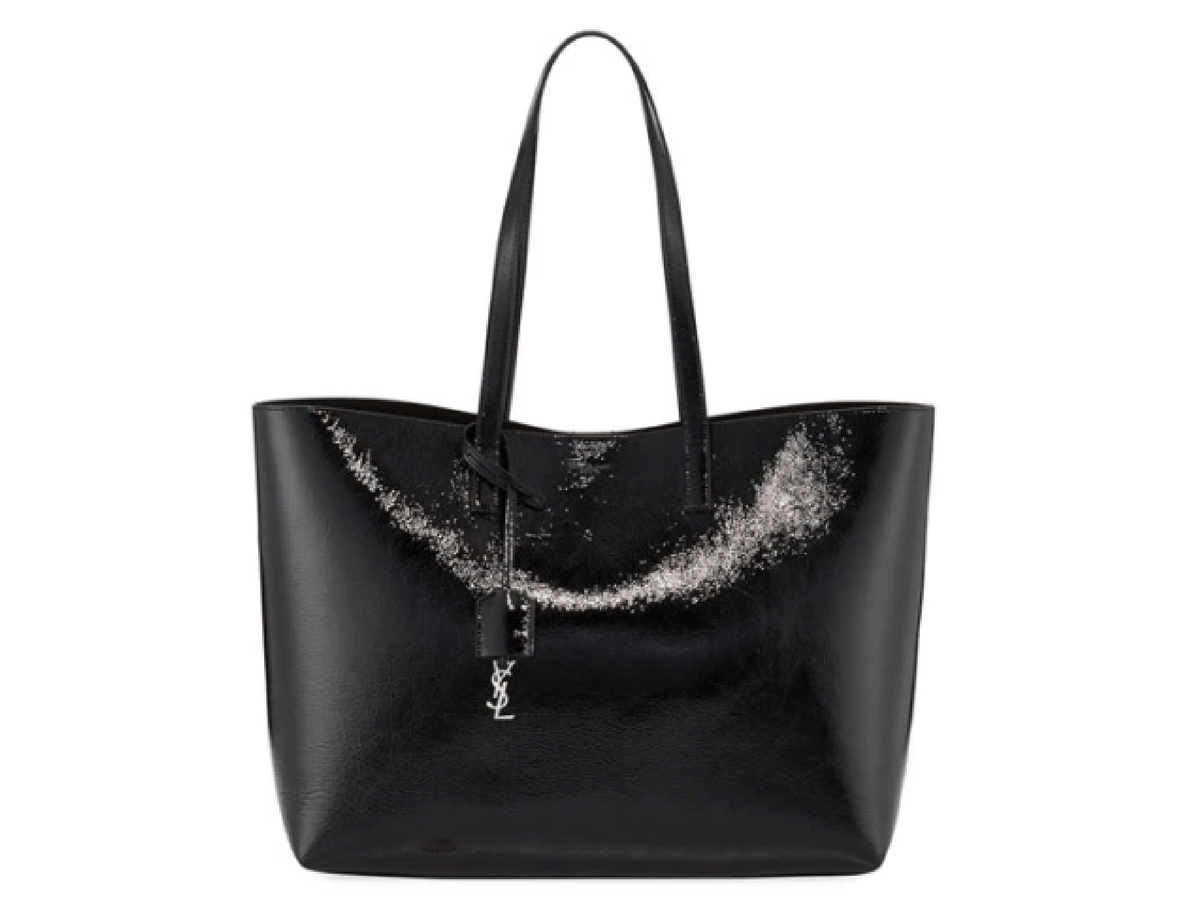 Saint Laurent- Large East-West Shopping Tote via Neiman Marcus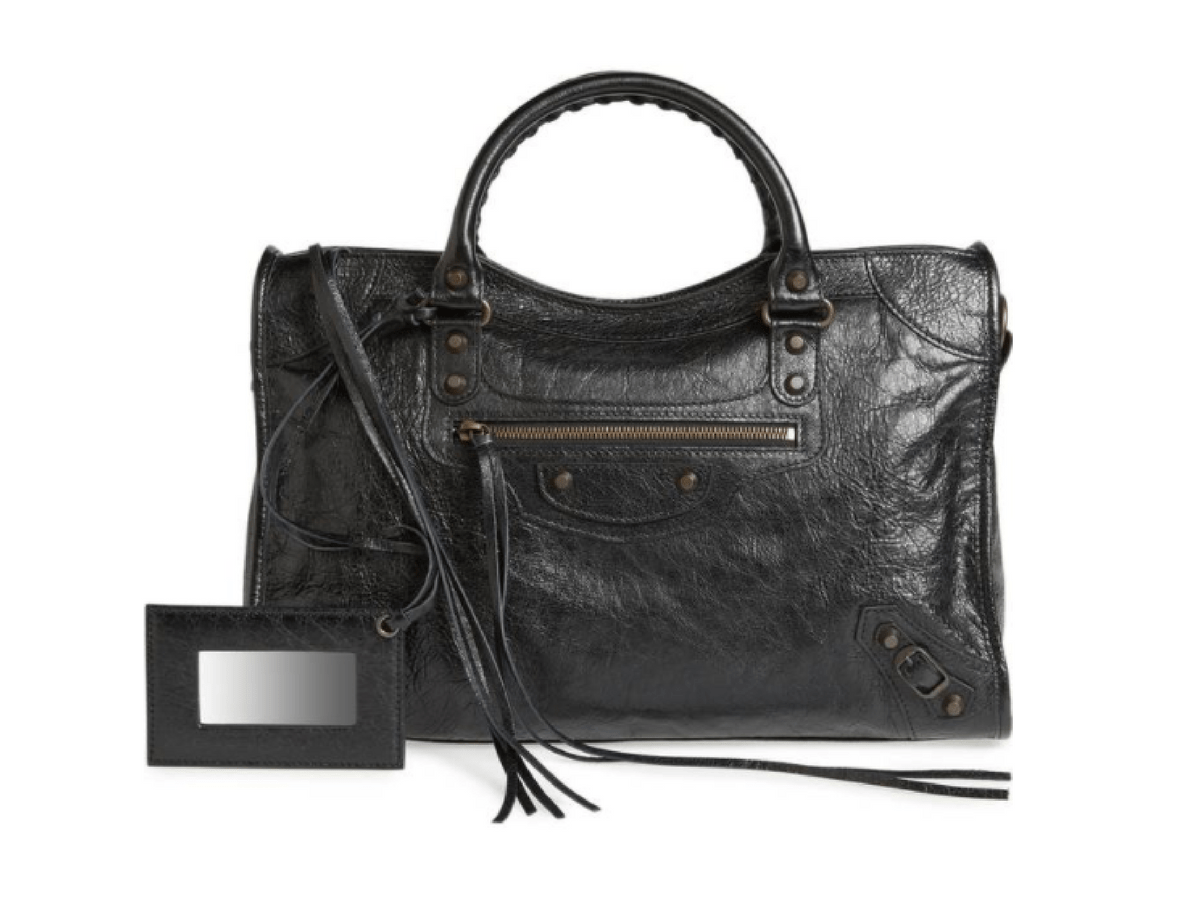 Balenciaga- Classic City Leather Tote via Nordstrom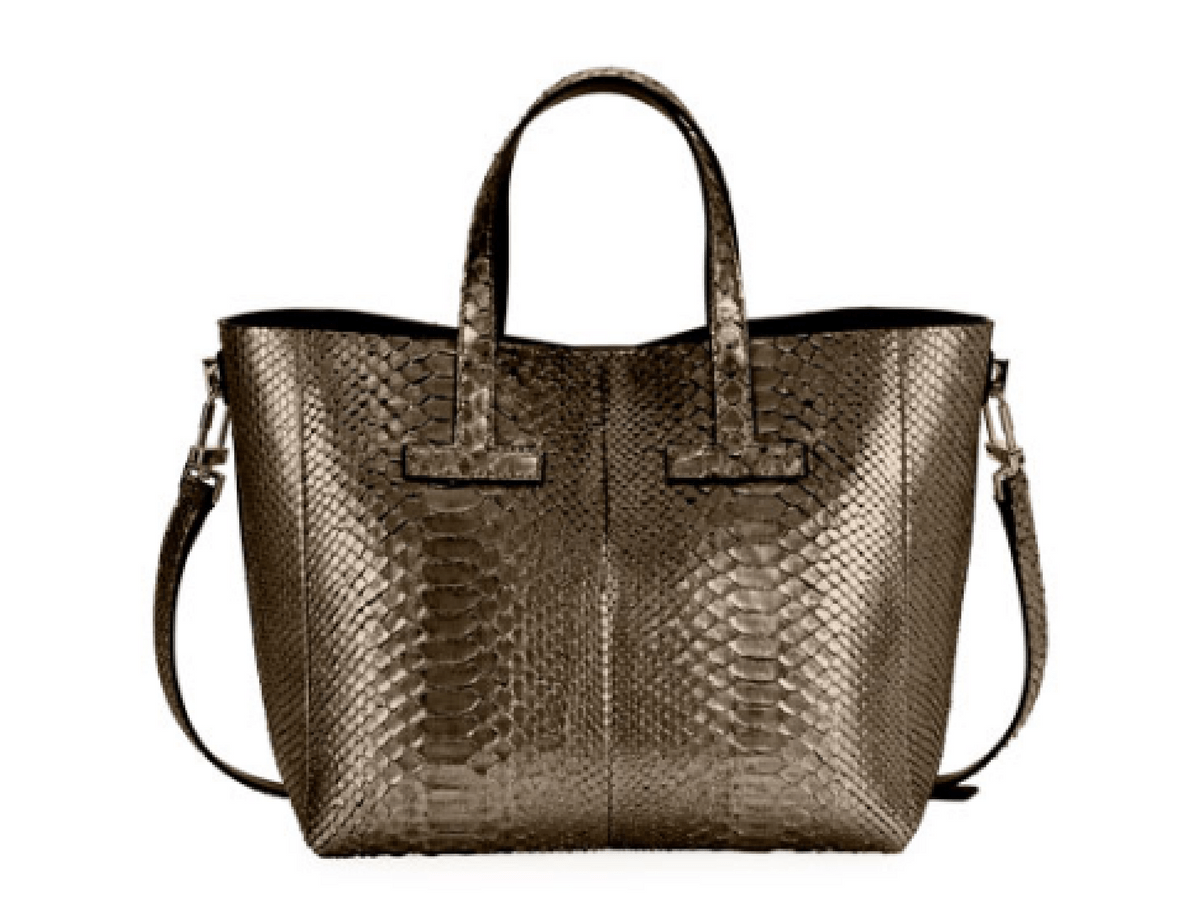 Tom Ford- T Tote Mini Python Crossbody Bag via Bergdorf Goodman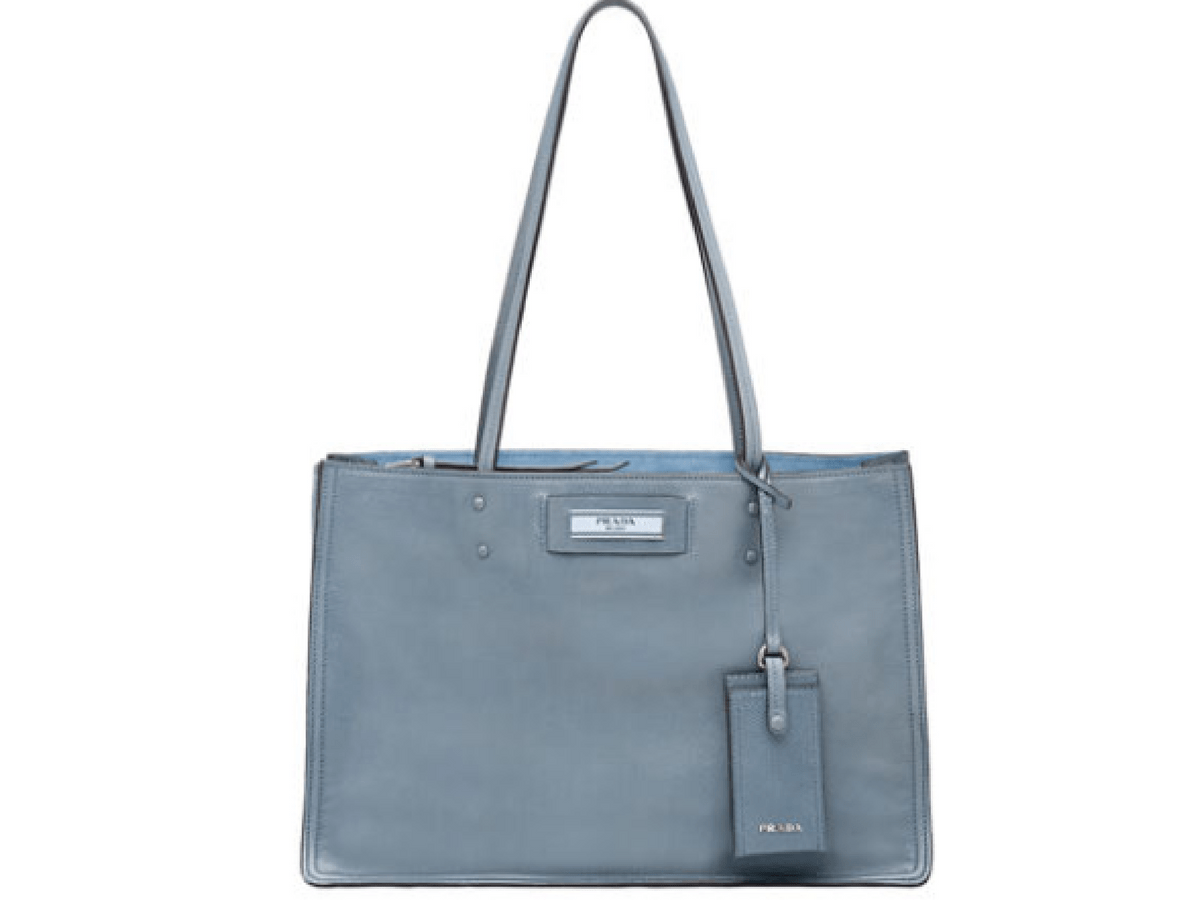 Prada- Small Glace Calf Etiquette Shopper via Bergdorf Goodman
Celebrity Inspiration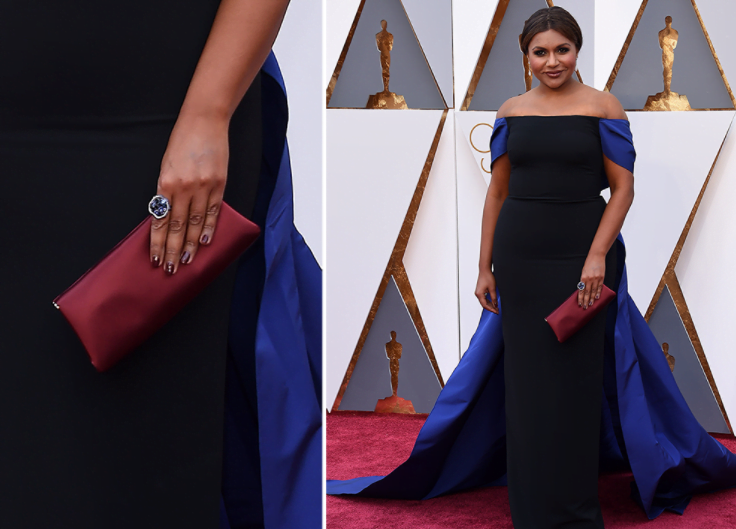 Instagram Inspiration