Whether you're new to Hermes or completely H obsessed, take a minute to brush up on some Hermes facts! You can follow all of our Hermes coverage on PurseBop at-a-glance in our Hermes Encyclopedia volumes.
Each Hermes Encyclopedia Volume will include reports about the following:
News and Information
Bag Styles
Hermes Guest Features
Use these encyclopedias as another way to catch up on the latest Hermes happenings! Here's what we have in store for you this week…
What's the best investment – gold, the S&P 500, or the Hermes Birkin? As it turns out, the Birkin can be a great financial asset. Read why the Birkin continues to hold its value better than any other bag.
Click HERE to read the full post
Handbag math is a trademark calculation here on PurseBop. We've done a lot of research on Europe vs. US handbag prices, and as we've proved many times, shopping abroad can save you big bucks! Find out how PurseBop managed to score two Hermes bag for the price of one.
Click HERE to read the full post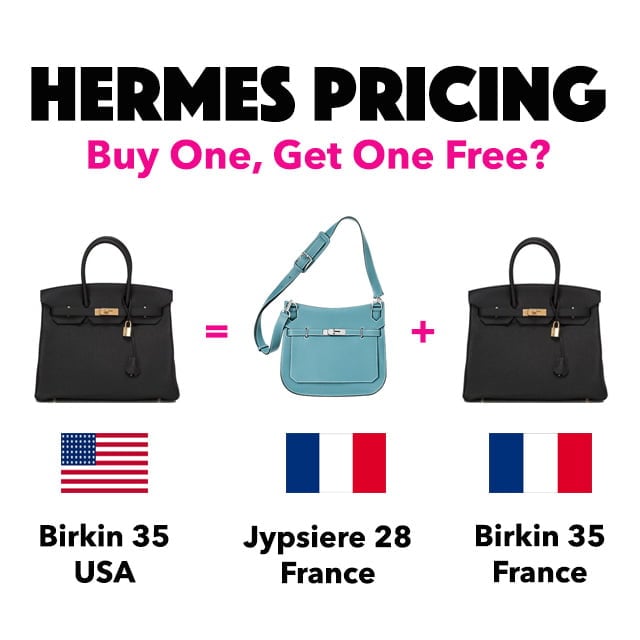 Participate in this age-old Hermes debate! We polled fashionistas about their preference for the Birkin bag versus the Kelly bag. Read through the responses and reasoning.
Click HERE to read the full post
Take a look at one of Hermes' most practical, travel-friendly bags! Our guide on the Hermes Jypsiere will give you details on features, sizes and prices.
Click HERE to read the full post
BopTalk Celebrity LeOrangeBliss takes us through her lovely afternoon in Paris at Hermes FSH. See her haul of H goodies along with price details and advice for shopping in Paris.
Click HERE to read the full post