Part 1: The Unveiling at Hermes
Let me take to you back to those first few magical moments… presentation of the sealed orange box, my racing heart, anticipation. It was and is all a blur. I was so focused, so caught up in the moment, that even I, PurseBop the queen of pictures, forgot to lift my camera for those initial seconds. It was a paralyzing moment of handbag bliss… the unveiling: breaking the shrinkwrap, that gentle sound of silk papers turning to reveal the herringbone dustbag and its heavy brown ropes shielding any glimpse of the leather, and then, finally, the handles. Thoughts flooded me. A moment of panic: Would I really like it… would I have that OMG feeling as the color blue peered over the dustbag or would it be a color I would need to absorb to love, if that makes sense.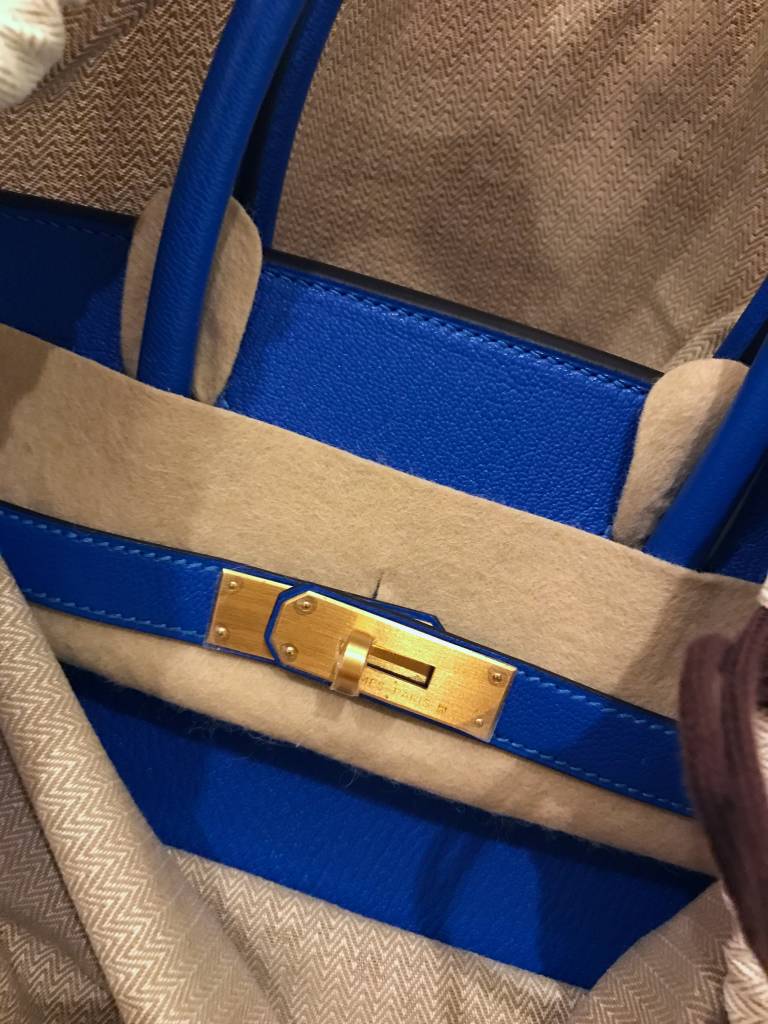 Would she take my breath away or would I lovingly justify my love? After all, many months had passed since her conception – 7 to be exact. In recent months my focus had been "the quest for perfect neutrals" and this was not neutral by any stretch of the imagination; at least not the kind of neutrals we were talking about (read: The Perfect Neutral-ista). I had only seen swatches of Blue Hydra and that too only in swift and clemence, never chèvre.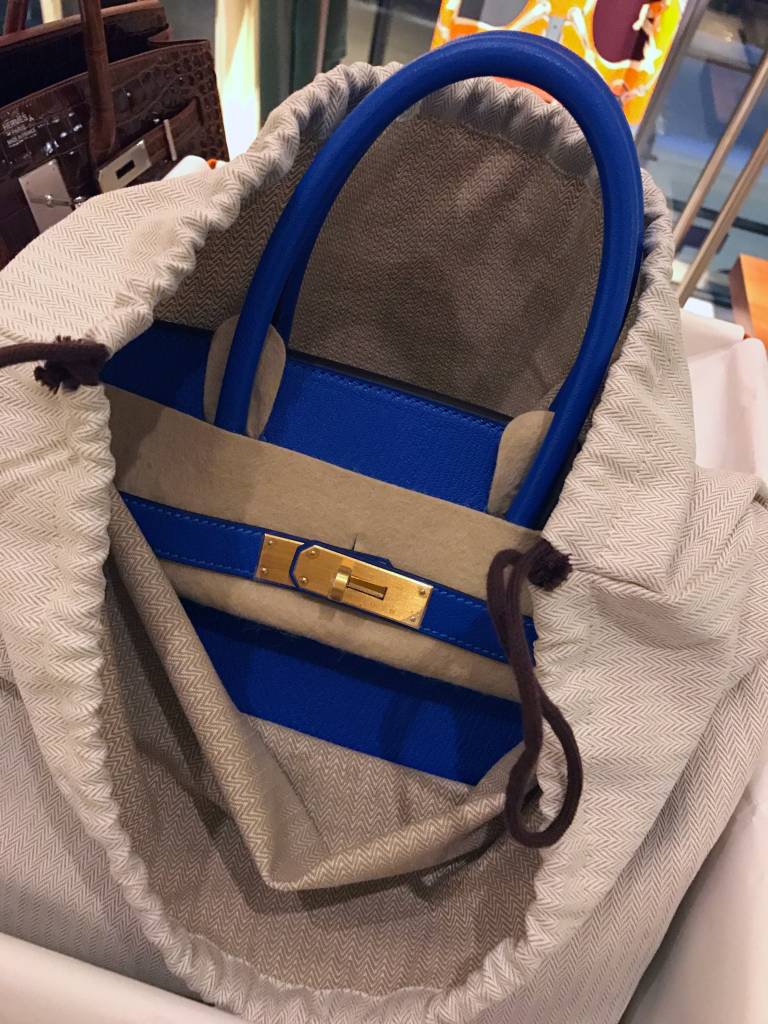 There she was… peeking out at me, those double handles in the brightest, most vivid shade of blue I had ever seen. The tight chèvre (of the handles) glistened in the light. I was mesmerized, totally speechless. I quite honestly don't remember anyone or anything in that space for those moments. @my_closet_diaries was right by my side gently nudging me with excitement and reminding me that I might want to capture this with pictures. If I could describe her tone with an emoji here it would be the 'rolling her eyes' one – because I just whispered I need to take lots of pictures and here I was with not even one – and the handles were out.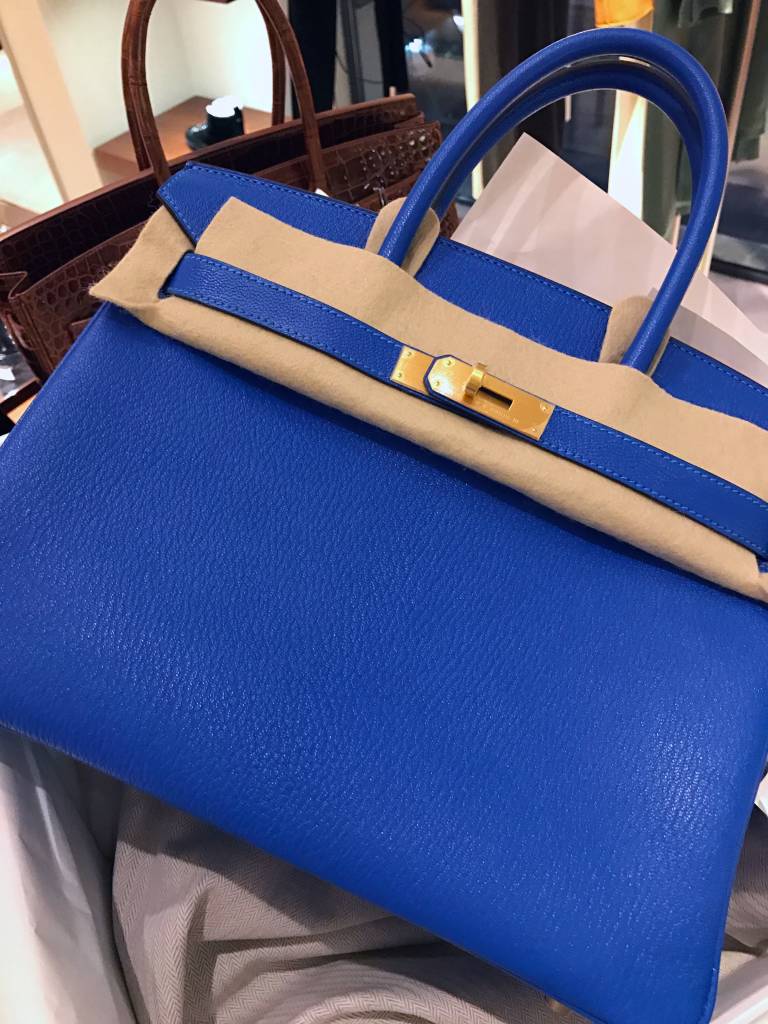 I asked the sales manager to pause as I pulled myself together and held my phone out… I think the pictures say it all. She was beautiful and she was bright. Even in the yellow Hermes lights, she glowed radiantly. Then the hardware… that brushed sophisticated gold. As we began to slowly undress her, her Rose Jaipur underpinnings told their own story. If ever I have thought a bag could be sexy, this was it.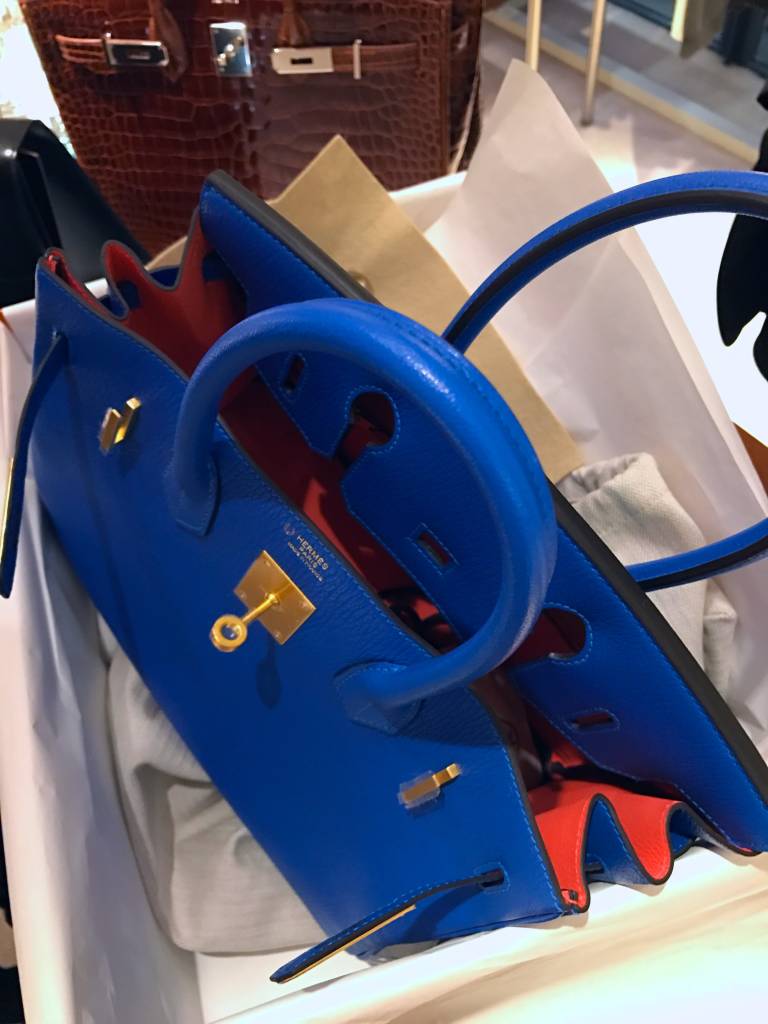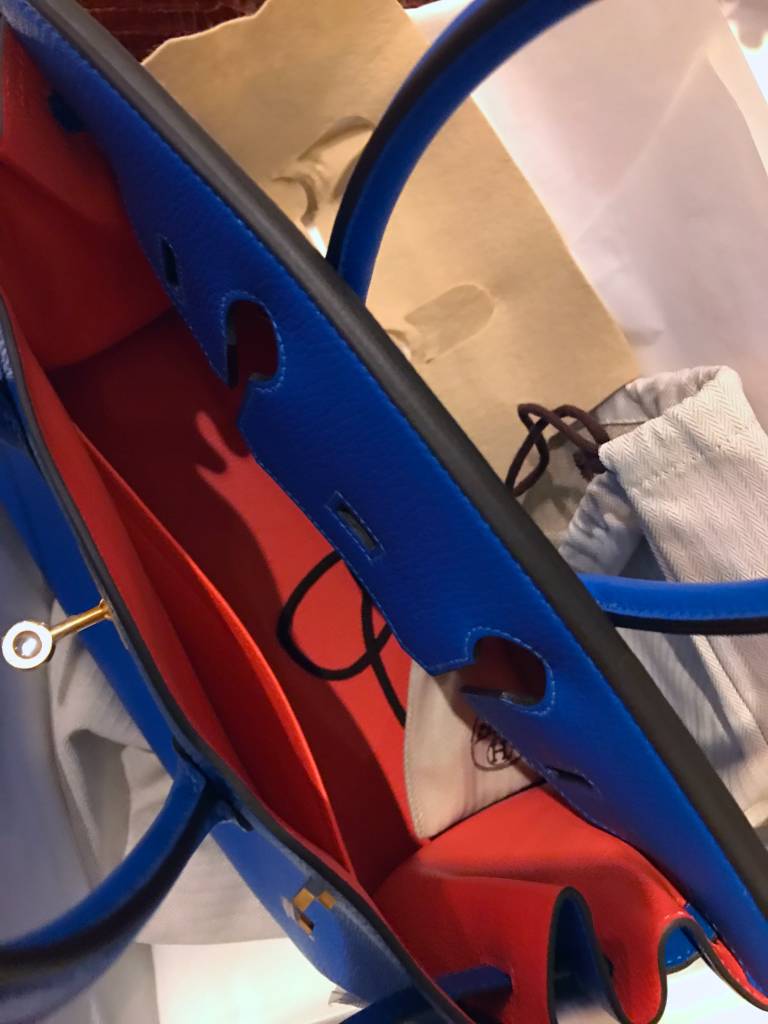 Vital Stats

Name: Ms. Blue Beauty
Style: Birkin
Size: 30cm
Color: Blue Hydra exterior, Rose Jaipur interior
Stitching: Tone on tone
Hardware: Brushed Gold
Leather: Body – chèvre, Lining – chèvre
Now that I have her I am delighted that I selected the 30cm size. Blue hydra is such a brilliant shade of blue- there's just so much more of her to admire than I had I opted for the Birkin 25. I explain my preference for the size 30 Birkin here in detail, ( also read: Don't Get Rid of Your Larger Bags Just Yet).

There is one element I have not touched upon in any of the previous articles. The lining. Where did this option for Rose Jaipur come from? It was not listed on the original selections. As it turns out there is a separate offering that applies to linings only. All the chèvre options I shared earlier here were available for exterior and interior constructions. The Rose Jaipur chèvre was available only for linings, not if I wanted to create a true bi-color with side panels, handles etc.
As you may recall, I explained in detail my rationale for contemplating a black chevre Birkin: I could not find two complementary colors using Blue Hydra. While plotting Mr. PurseBop's visit to place his Special Order jacket with my sales associate, he mentioned a few additional chèvre options we had missed and sure enough Rose Jaipur was one of them… eureka! It would be the perfect complement and contrast.
Part 2: PurseBop's Winter Reveal
Sometimes, as they say, the best laid plans…
Mine included a fantastic snow adventure for Ms. Blue Beauty against blue skies and white flakes, the setting  reminiscent of my first Birkin, my first Kelly and now my first Special Order. No one expected weeks without snow in Chicago. Thus, the Peninsula Hotel skyrink had to suffice, not once but twice (you can find the second IG reveal video posted today here).

Enjoy the picture show!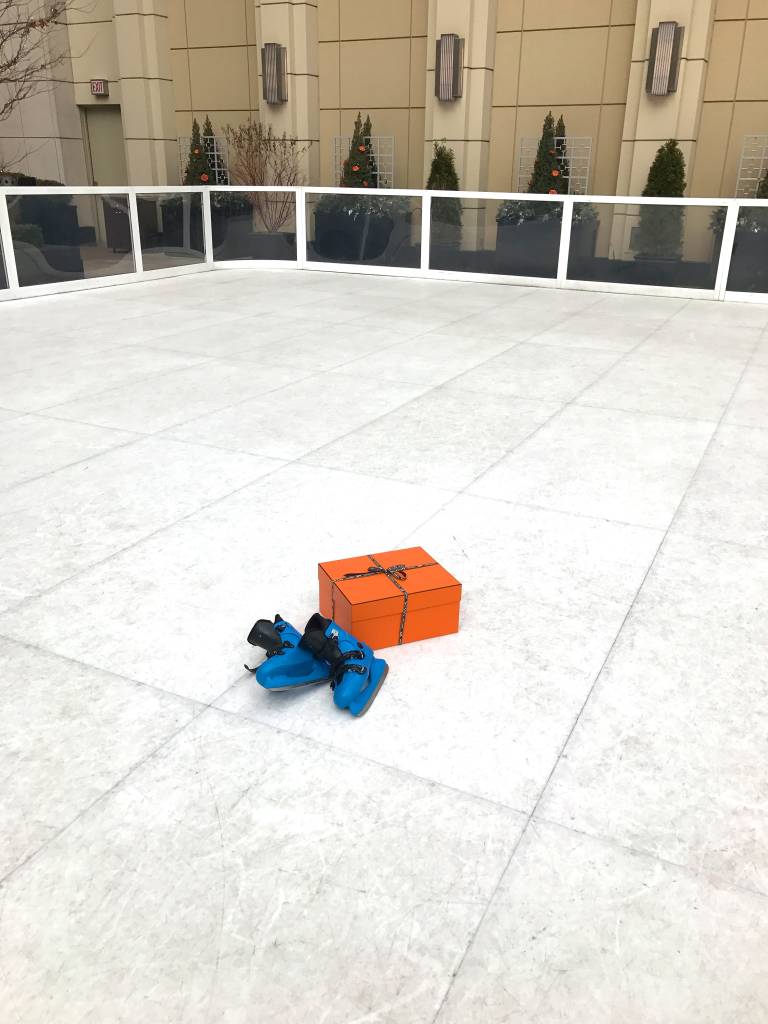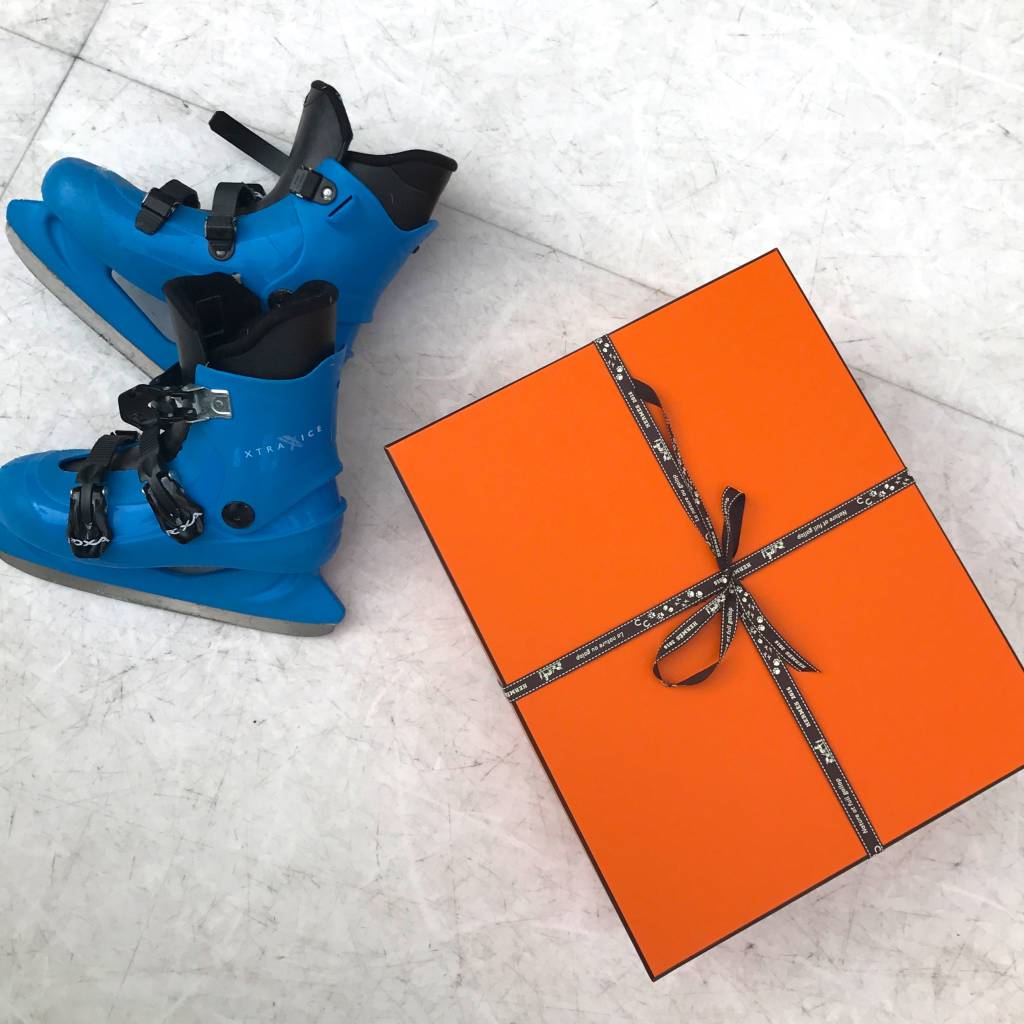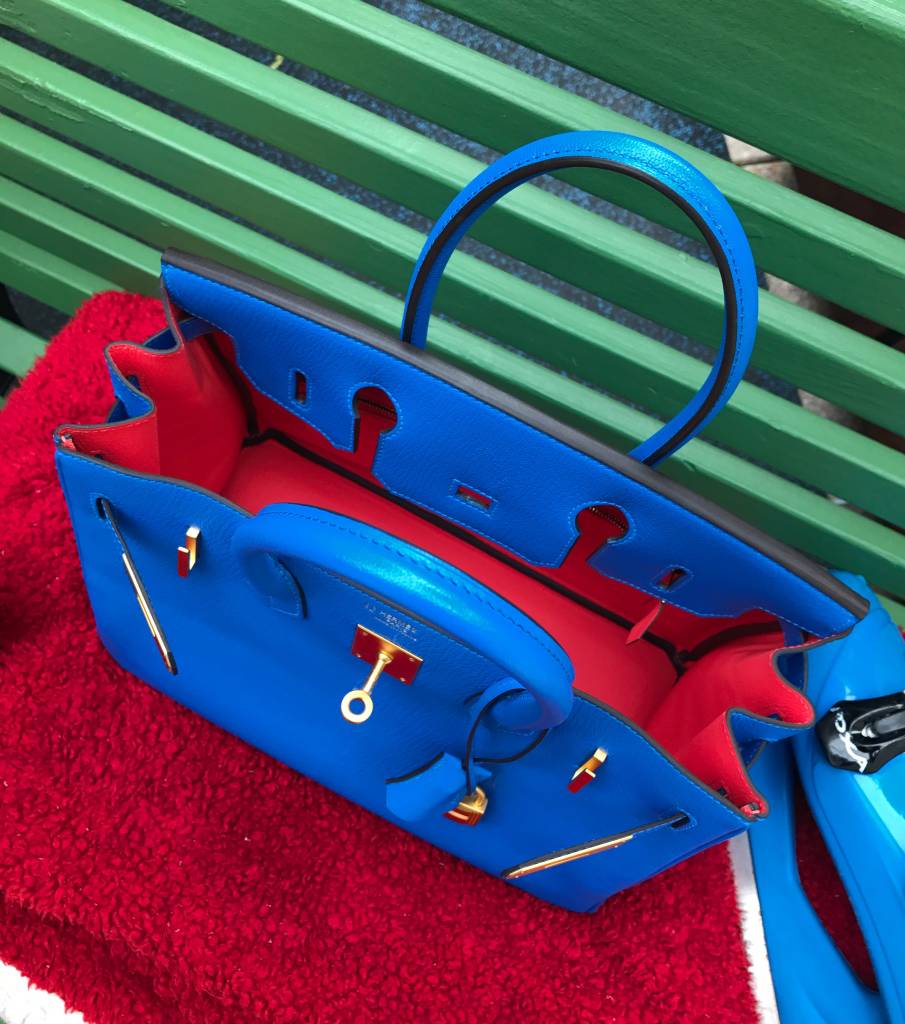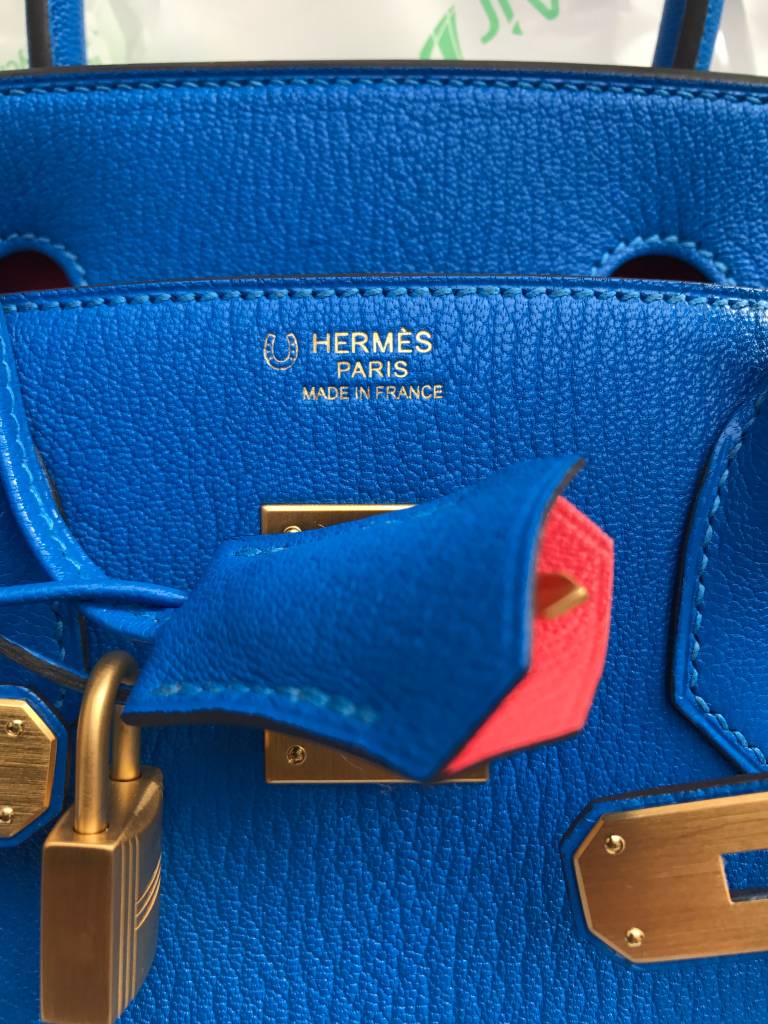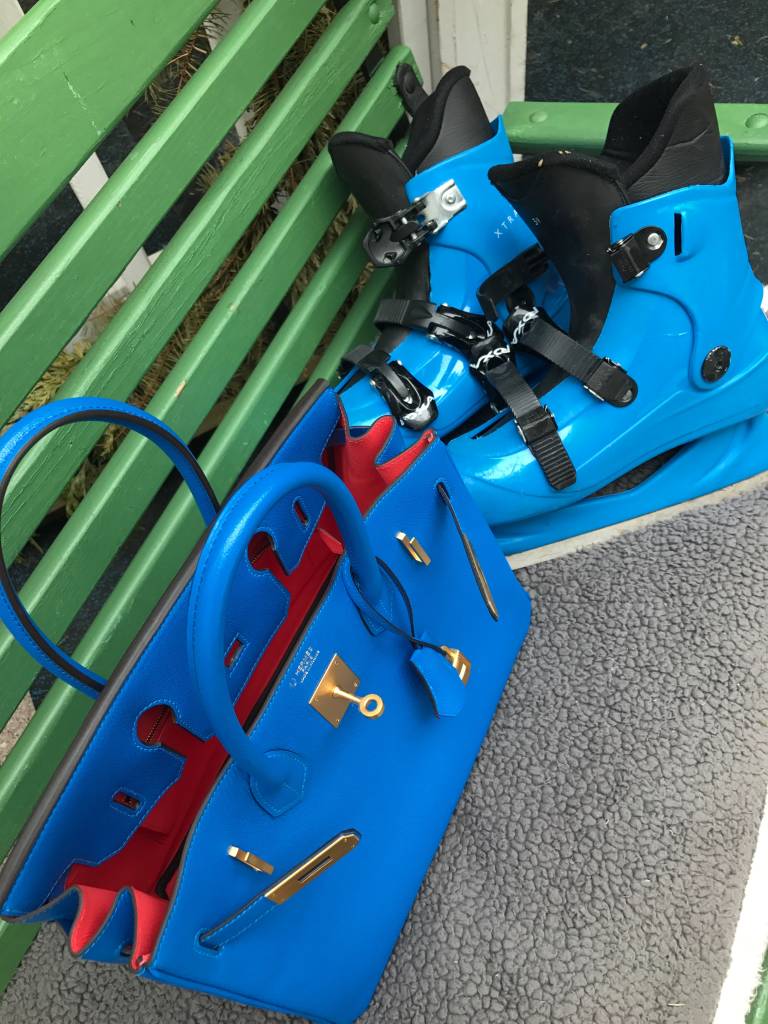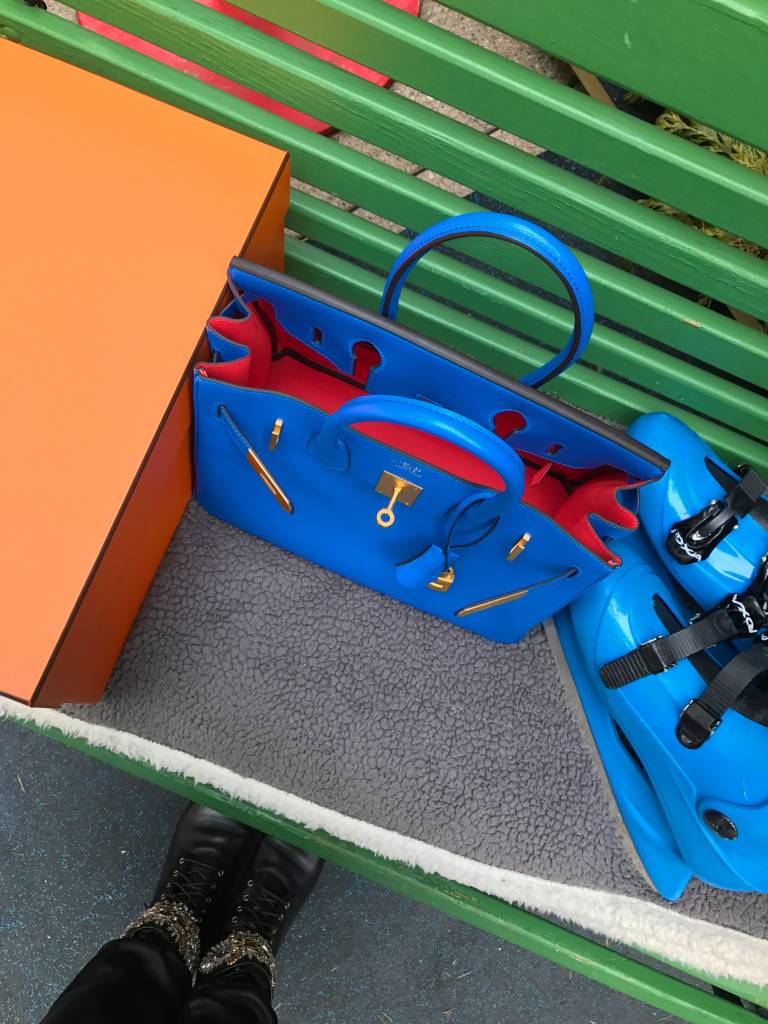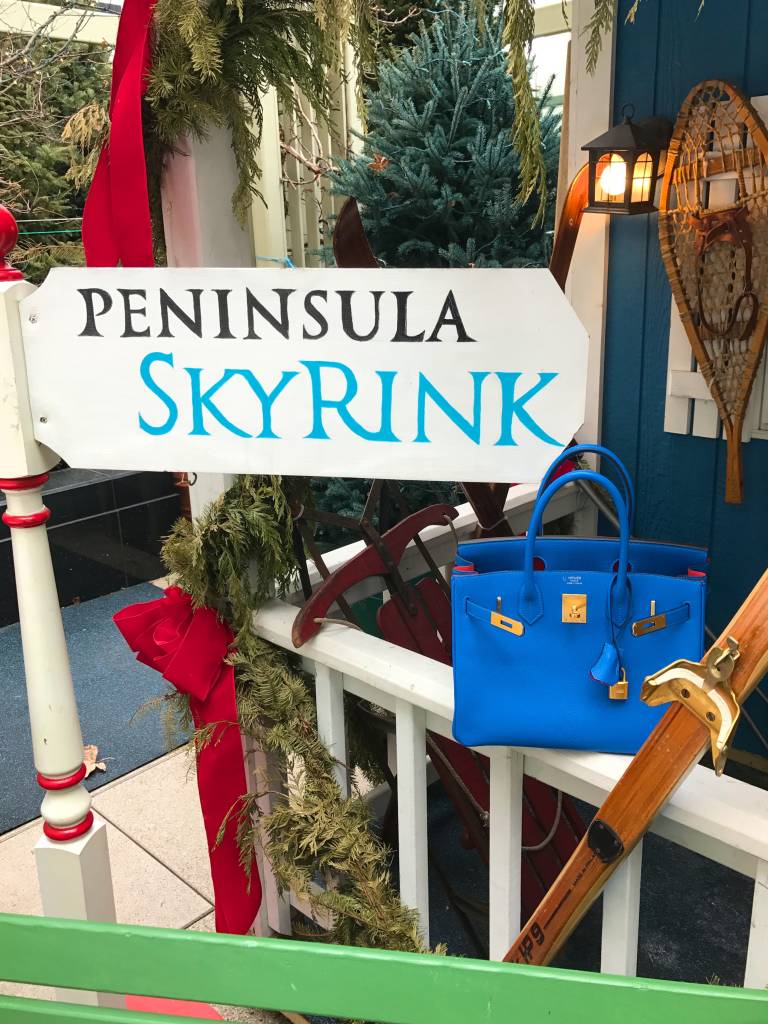 Thank you for allowing me to share my joy and excitement. I hope anyone given this special Hermes opportunity will find my experience helpful.
I have one more little surprise up my sleeve… follow hashtag #whatsintheBIRKIN for updates, LOL!
Signing out…
Your smiling PurseBop
XO