I am delighted to make 'Birkins for birthdays' a tradition, LOL! It's by no means an age old tradition but it is the second consecutive year for B's on my B-Day, so I say "keep 'em coming", God willing. This is something I am happy to get used to!
This one's a real treat though… let me explain.
Since the very beginning of my Hermes days, one of my favorite colors has been bamboo. I remember browsing through pictures in  my early IG days, and it seemed like all our royal Hermes aficionados were revealing these lucky, vivid green charms. I drooled with happy envy each and every time. My absolutely amazing Hermes sales associate has put up with my bamboo rant for the last couple of years. I almost caved and bought a bamboo jypsiere last summer to satisfy the craving. I am so glad I managed to temporarily suppress that one!
I'll share just a little about that infamous H call:
This time all I knew was is it was a bamboo B. Truthfully, he had me at BAMBOO. It could have been a B50 or a Birkin with purple hardware, and I doubt I would have said NO. The call came on a Friday and as usual we reached Saturday… near 6 pm.. Mr. PurseBop and I were pushing to get to the store before closing…thankfully we didn't have to deal with a snow storm this time, LOL (remember this one: The Hermes Reveal of Miss BopTalk).
For those of you who would like an up-close look at the latest addition,  I've shared every detail down below about "Ms Ghillies Bamboo" from color, size, leather and more!
Style
Vital Stats
Name: Ms. Ghillies Bamboo
Style: Birkin Ghillies
Color: Bamboo
Hardware: Palladium
Size: B30
Leather: Body – Togo, Trim – Swift
The Ghillies detailing made the bag so much more special to me. The fact that it was a Ghillies Birkin maybe even somehow made up for the eternity of waiting. Although I have no stats,  we can safely assume only a small percentage of the bamboo baggies out there are ghillies style and even fewer are actually birkins. Suffice to say, I feel like I made a major score (thanks to my amazing sales associate)!
Another thing to note about the Ghillies Birkin is the price difference from the plain leather Birkin. For reference, a togo B30 is $10,900 here in the US, and a Ghillies B30 is $12,300 ( so $1,400 more). While this is still a significant difference, the ghillies trim is so unique and labor intensive  that the difference may be justifiable.
To learn all about the Hermes Ghillies bags visit: Hermes 101 – Hermes Ghillies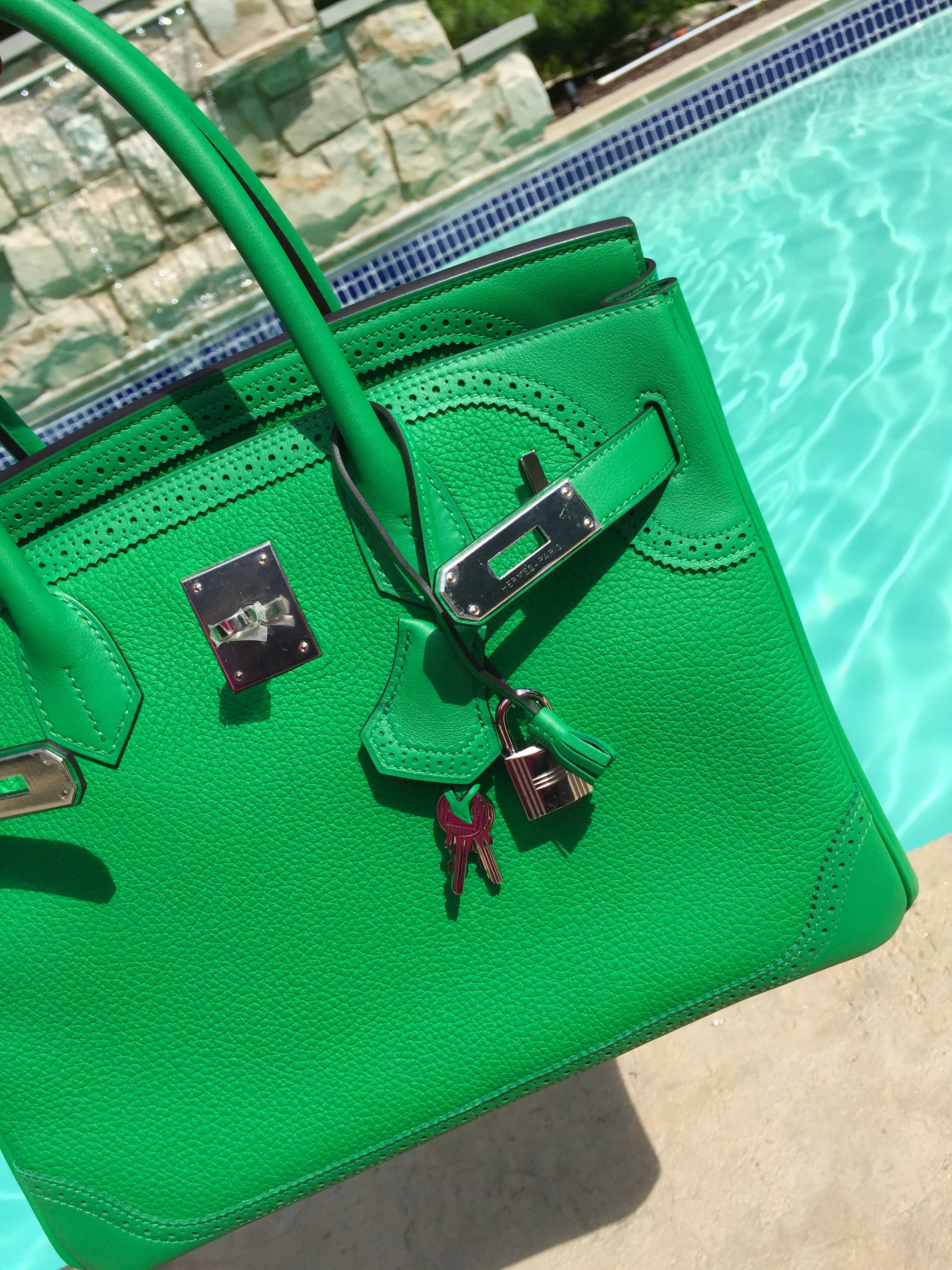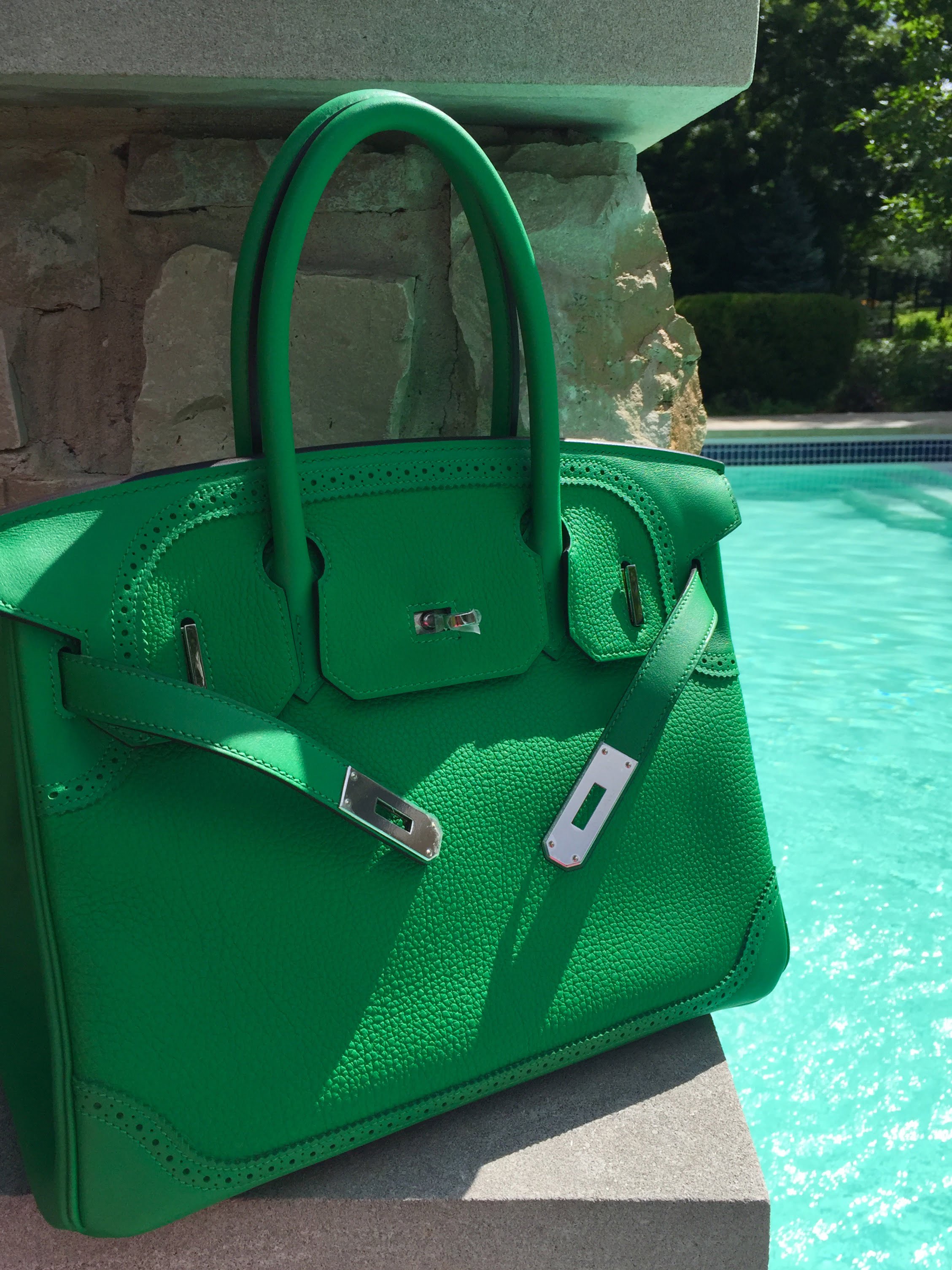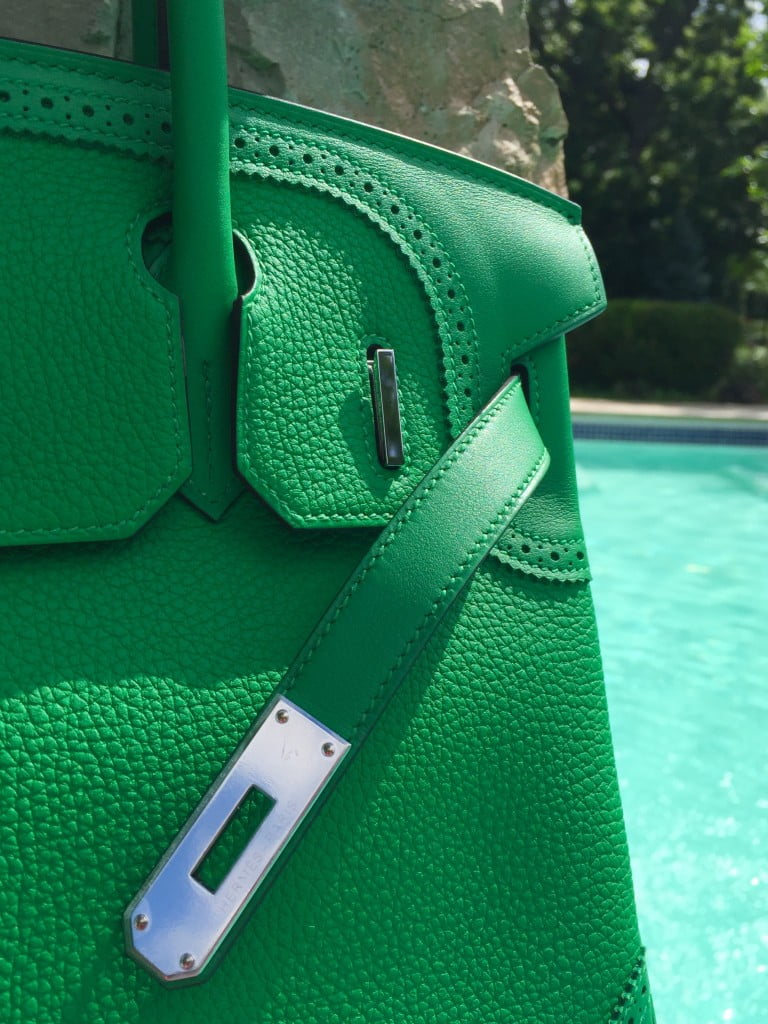 Ghillies Details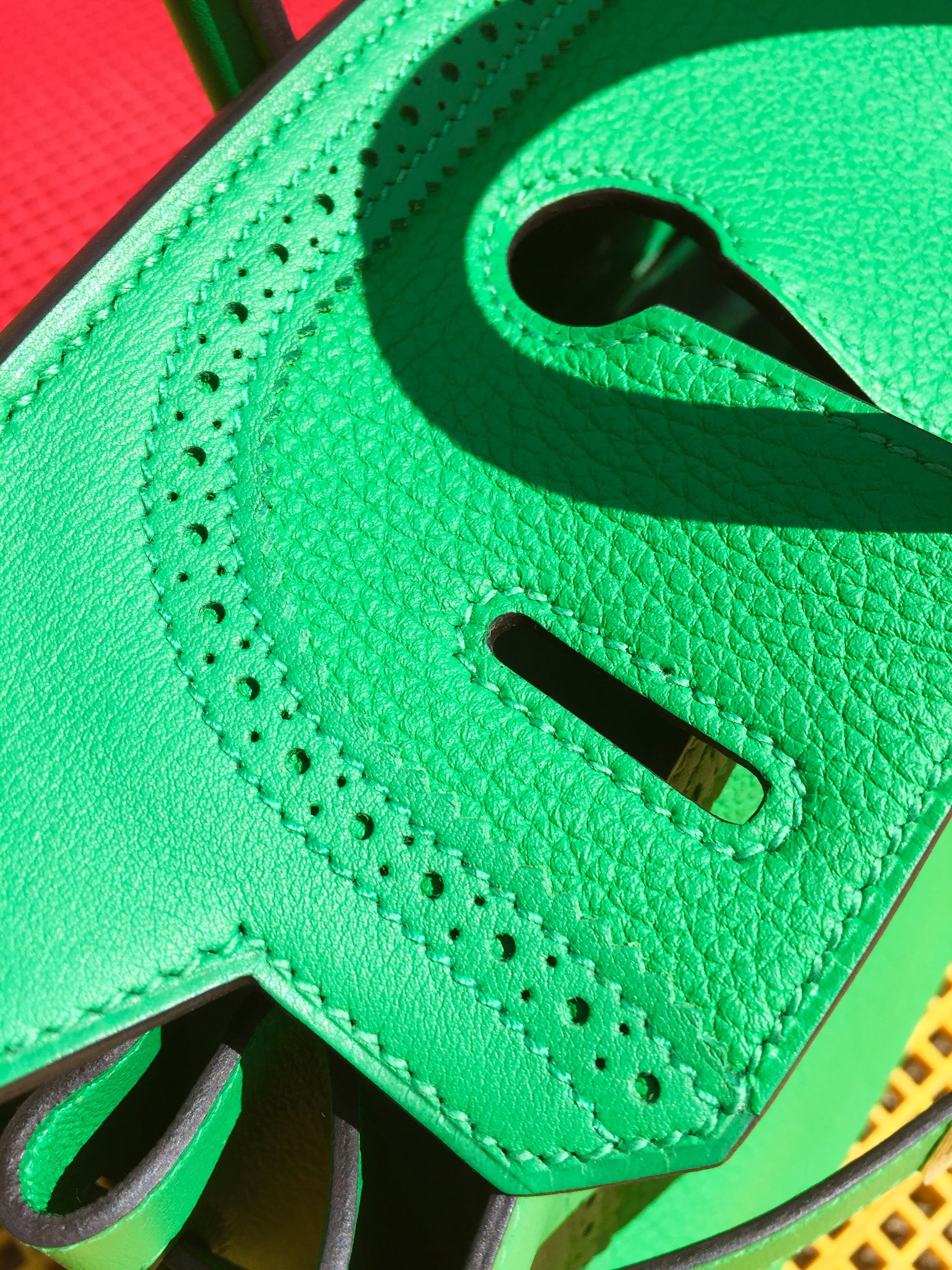 Hardware
Ms. Ghillies Bamboo bag has palladium hardware and it is only the second palladium hardware bag I own. I tend to gravitate to gold hardware, so this is a nice change for me. I do think the palladium hardware complements the green particularly well!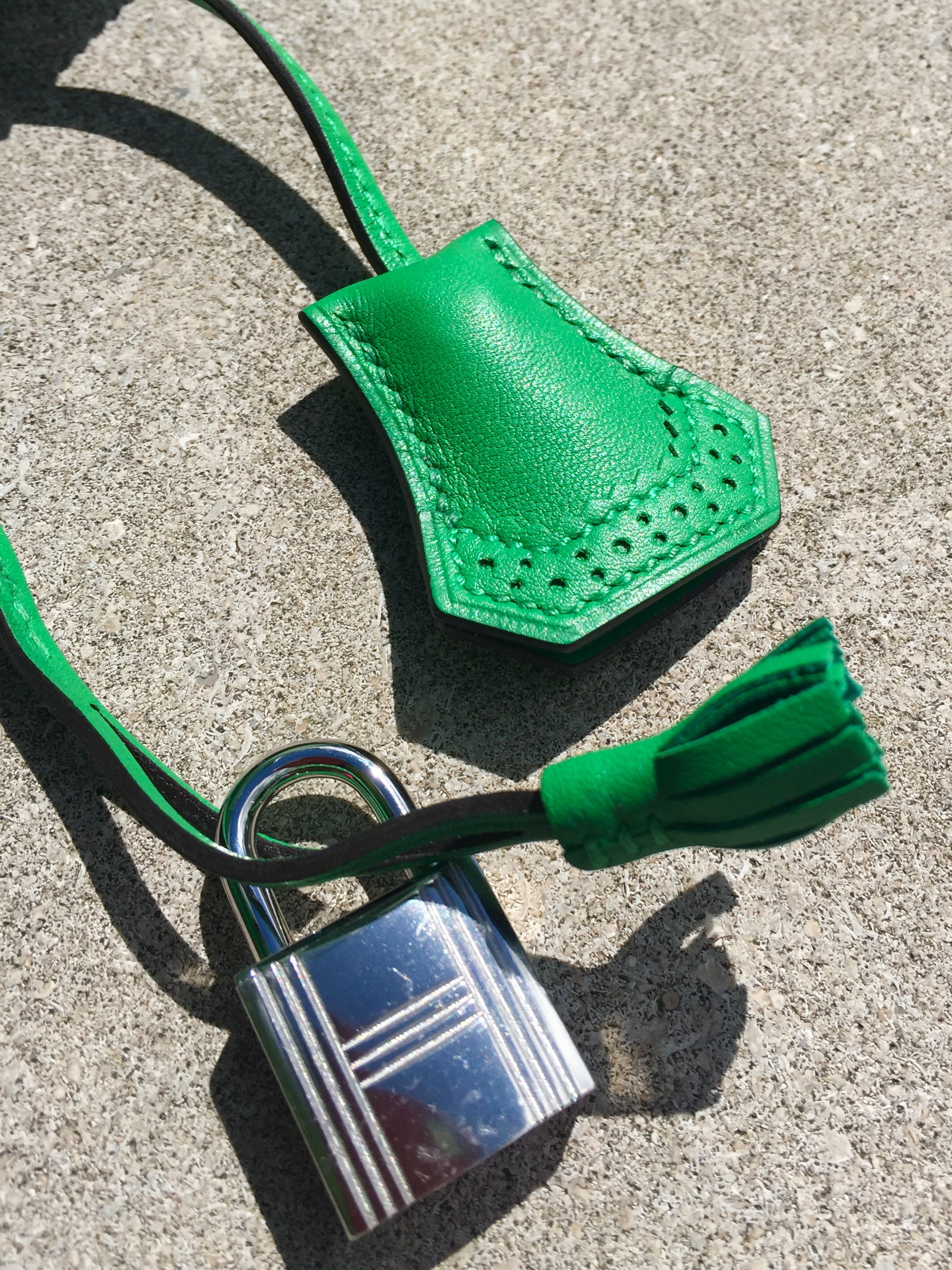 Color
As I mentioned before, bamboo is one of Hermes' shades I've admired for the longest time. I'm more of a pinks, orange and red girl, but nonetheless still love a variety of colors. This green bamboo is deeply saturated, amazingly vivid and pops in real life as much as it does on camera. I am delighted to have diversified my H collection with this bamboo green and also recently with the Kelly 32 in blue paradis (read: Hermes Kelly Reveal: The Perfect Fit).
To play dress up with the Hermes Rainbow, check out The Many Shades of Hermes with fabulous color charts from @italianfashionista.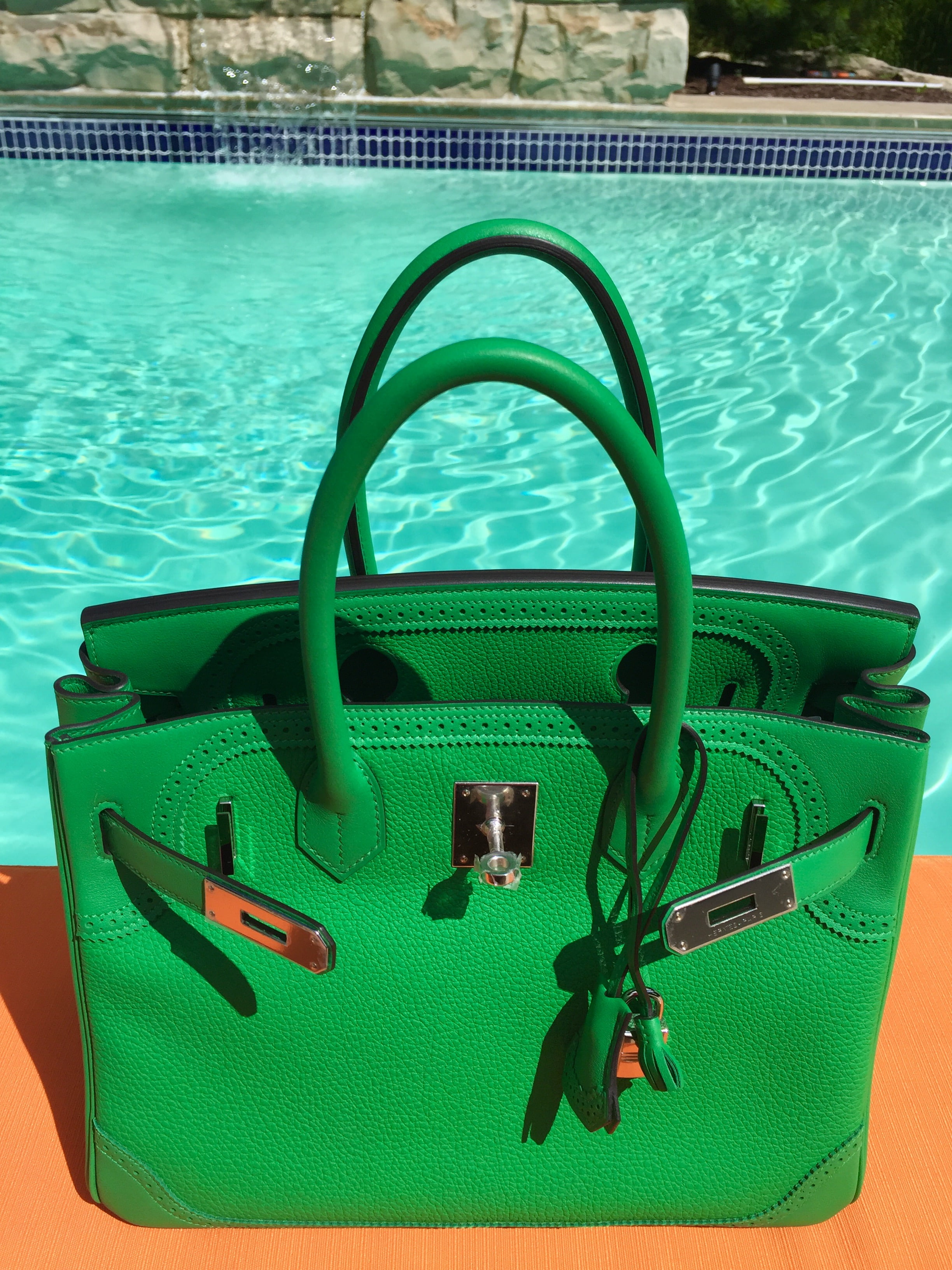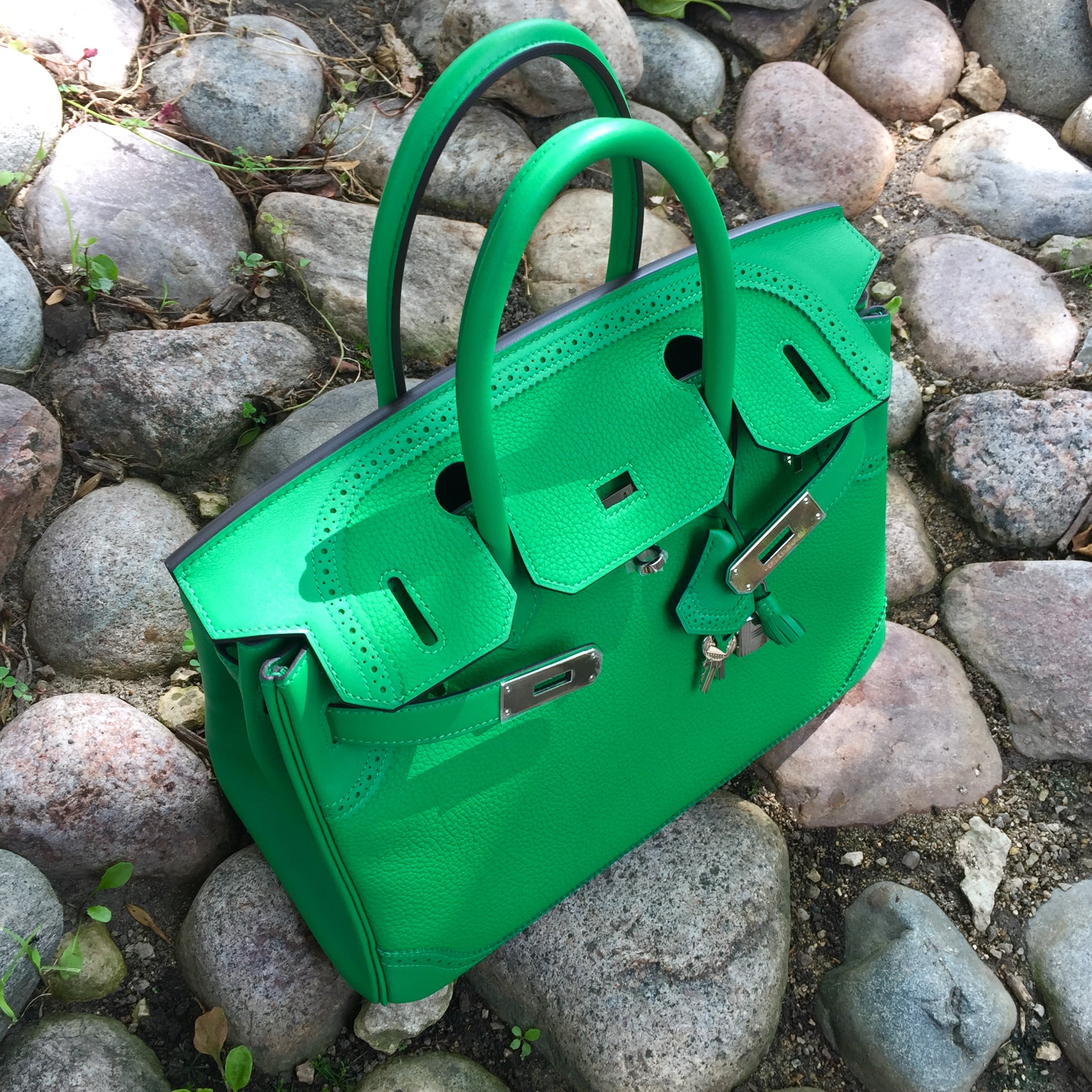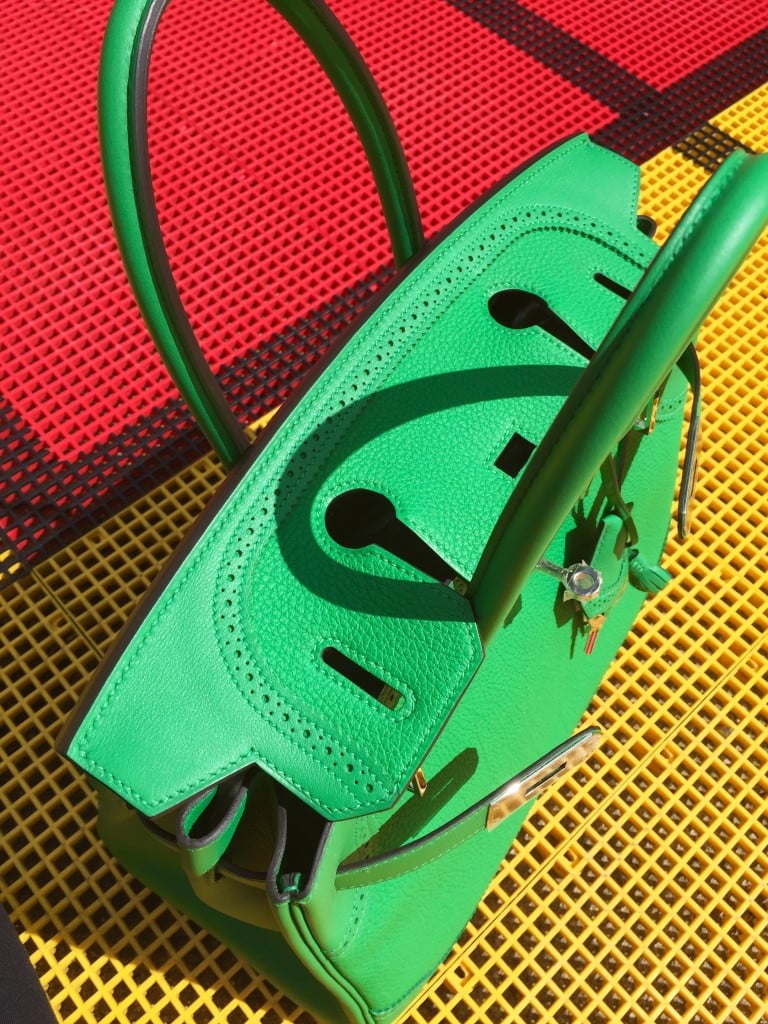 Size
If someone were to ask me my favorite size of Birkin, you'd need to grant me a solid window of time to explain because as my collection and experiences grow, my preferences and explanations are becoming more articulate. This is a Birkin 30, and for me it's the perfect 'pop' color size. I love this size for day/nights out. I say 'pop' color because it's not the size that I would want for my work horse neutrals. I see the B30 category as the frequently rotated size… as compared to my B35's that I use more for travel and work. What I particularly appreciate about the B30 is the ability to transition it from day to evening easily. I personally avoid carrying the B35's in evenings, or more formal crowded settings. I feel as though I am bumping people with my little square suitcase, LOL (Read: Don't Get Rid of Your Larger Bags Just Yet!).
To learn about and compare Hermes Birkin sizes: From Mini to More – Hermes Birkin Sizes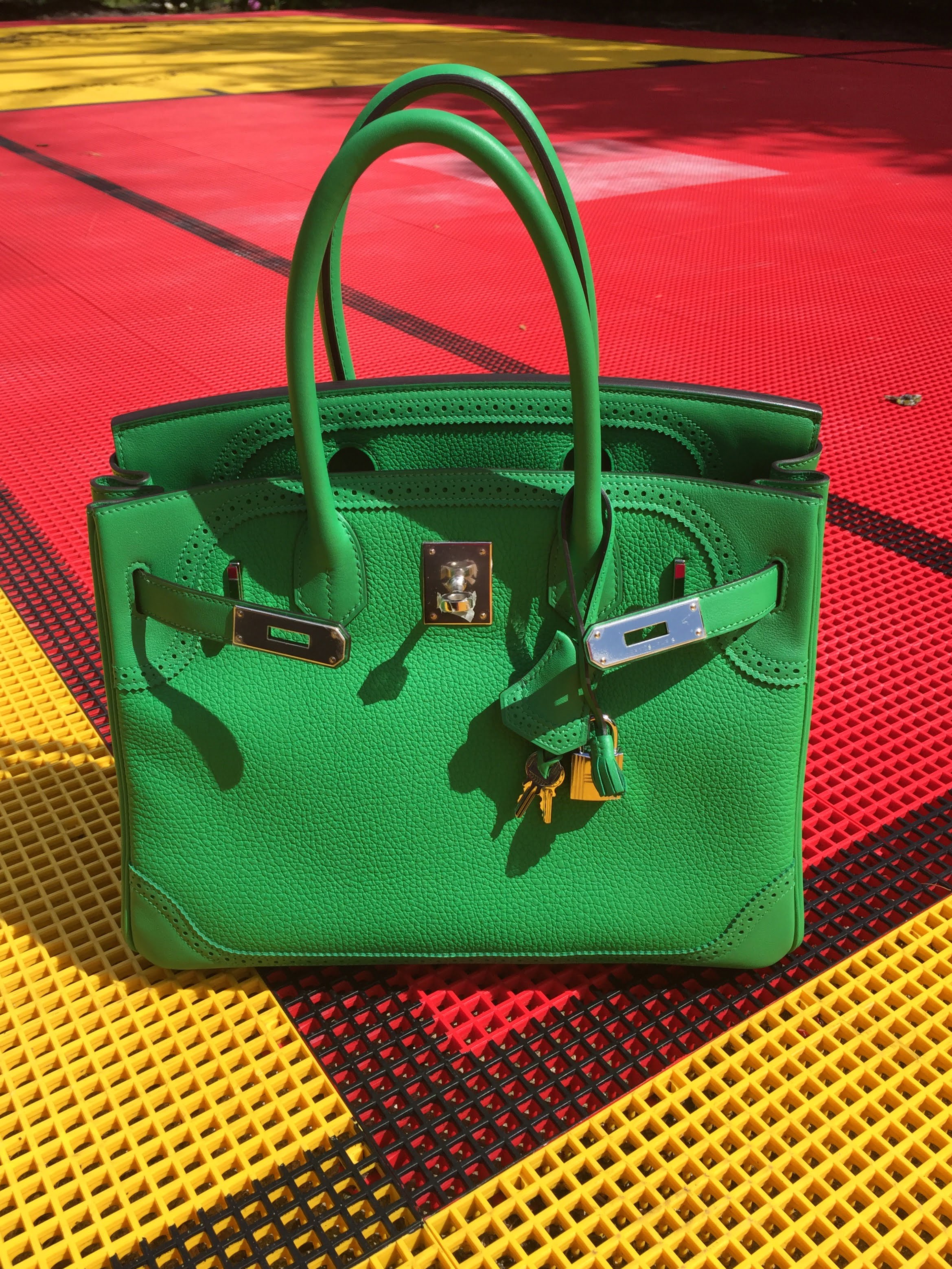 Leather
This will be my first two-tone leather experience with an Hermes bag. Although the body of the bag is togo, the trims, sides and handles are all swift leather. Swift is a smoother, softer skin that adds a touch of sophistication and elegance. It is also more delicate than togo. Since this is likely not a staple neutral bag that will be used daily for weeks on end, I am not concerned with the more delicate nature of the swift trims. I have a few CDC's in swift and they have stood the test of wear beautifully.  In fact, I like that I have this swift detailing on a size 30.
To learn about the other leathers Hermes offers: Hermes Learning Process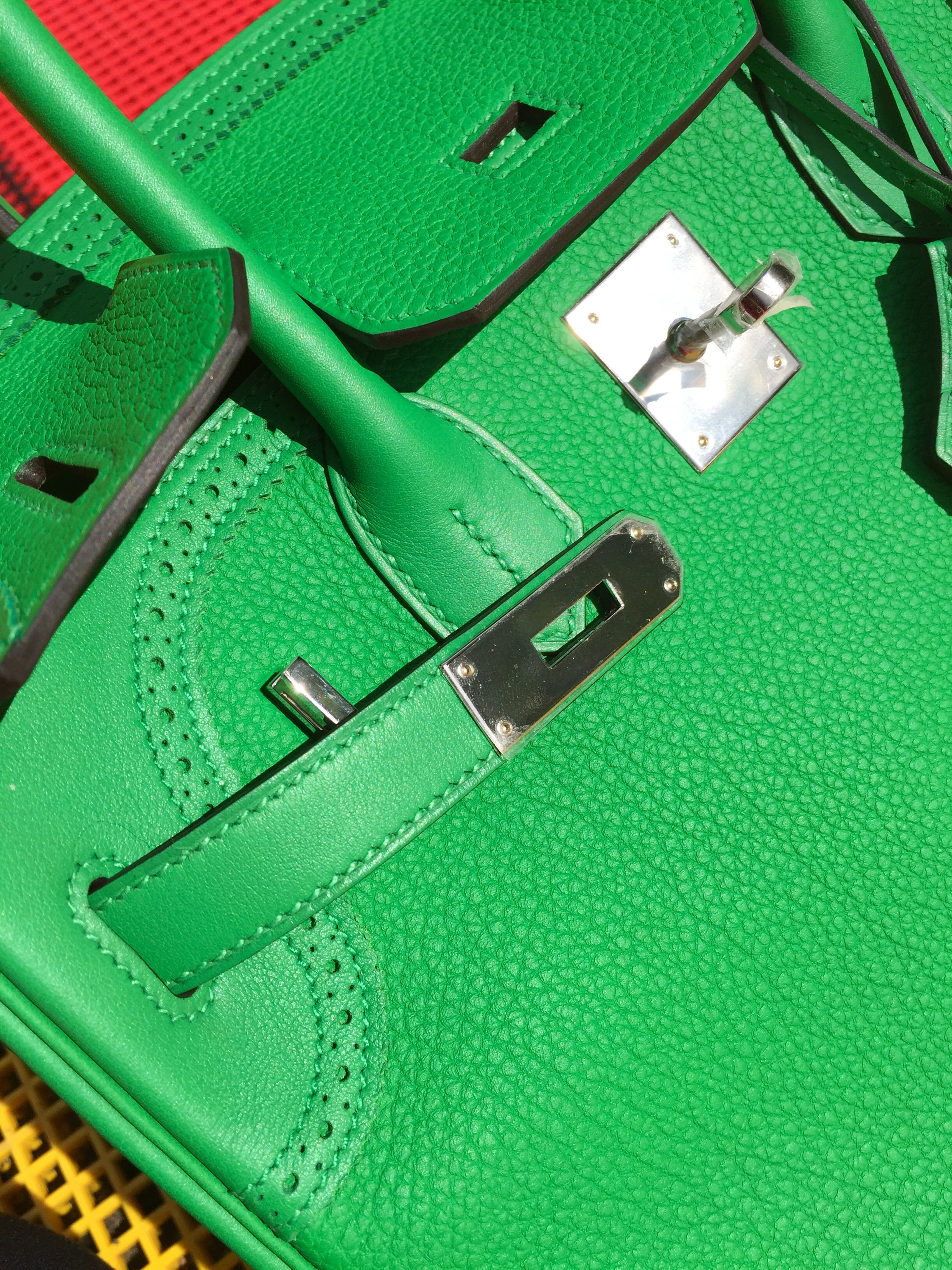 I appreciate every aspect of Ms Ghillies Bamboo. Of course, I love the bag itself, but the journey of purchasing it with Mr. PurseBop and  'she' commemorating my birthday will always make this a very special Birkin!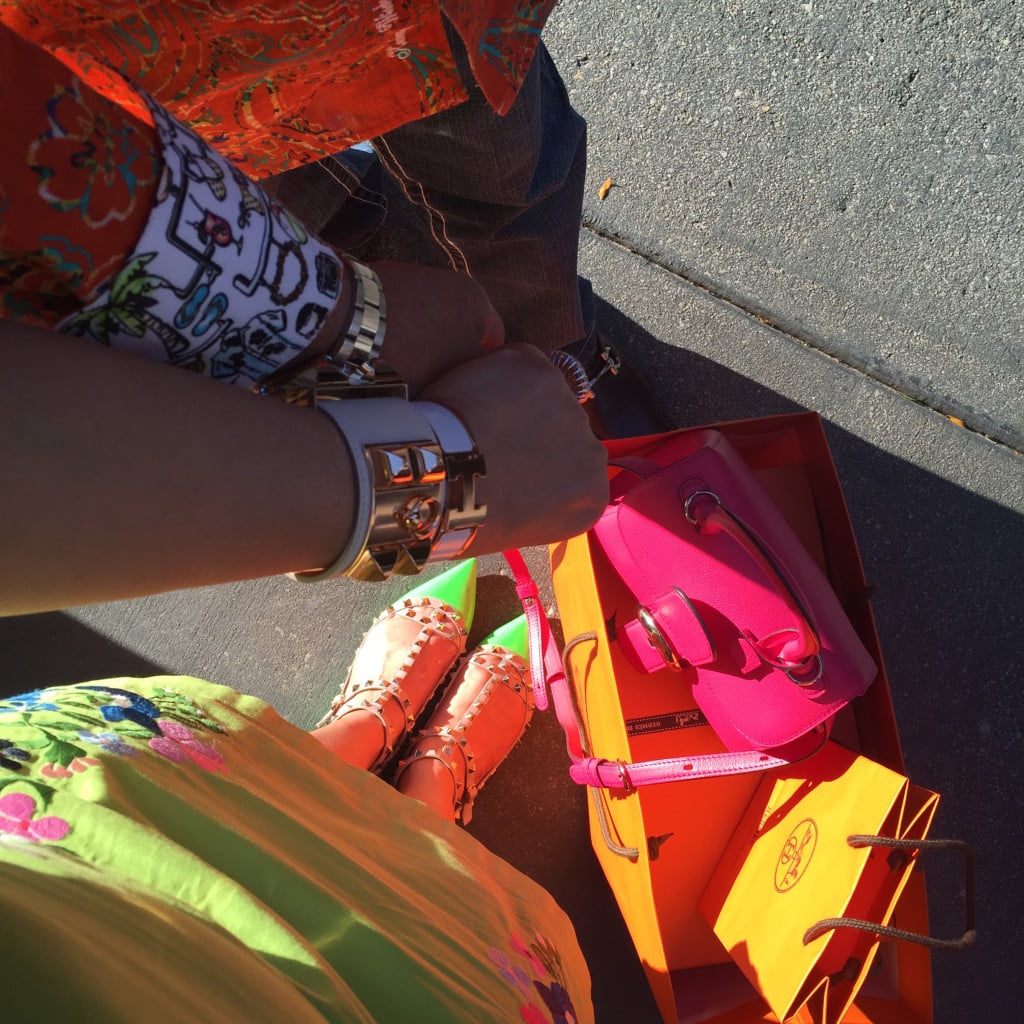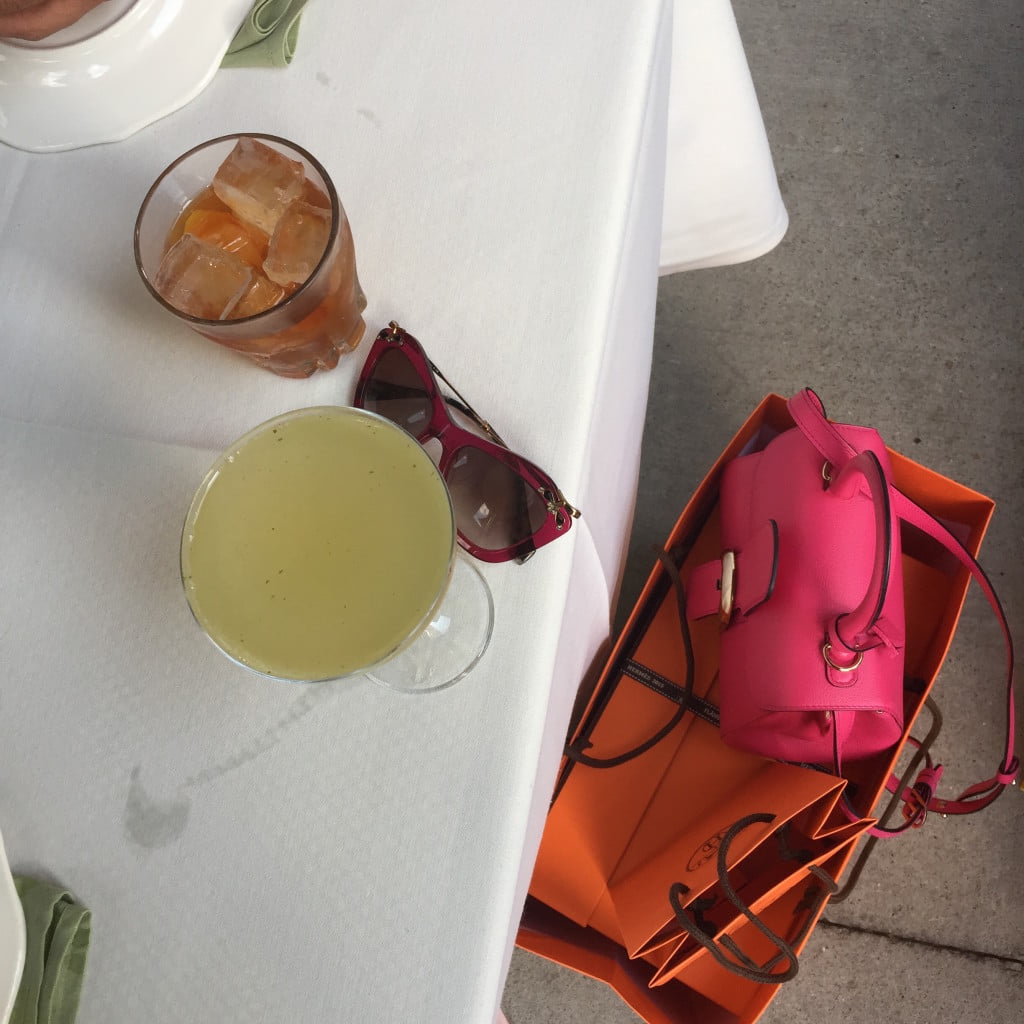 Relive the reveal through my video presentation! Sit back and relax… it's showtime!
Explore Below to Visit Other PurseBop Hermes Reveals:
Love PurseBop
XO