It's no secret I have a thing for mini sized Hermès bags. I love them for their versatility – the ease of carrying them day or night.
I happily and luckily joined the Birkin 25 club back in July 2015 with my decadently 5P pink, a mini treasure in chèvre leather colored in what is known as Hermès "bubblegum pink".
(Read: PurseBop Joins the Birkin 25 Club).
The obsession continued with my swift Birkin 25 in noir (Read: PurseBop Reveals a Mini Birkin). I can say with complete confidence that it might be my most used treasure from my Hermès collection. Be it at the crook of my wrist at cocktail events, a night at the movies, or nestled away in a Birkin 30 for travel, it has accompanied me on a variety of life events this last year. So naturally adding another pint sized B was a no-brainer. No need for negotiations or deep contemplations.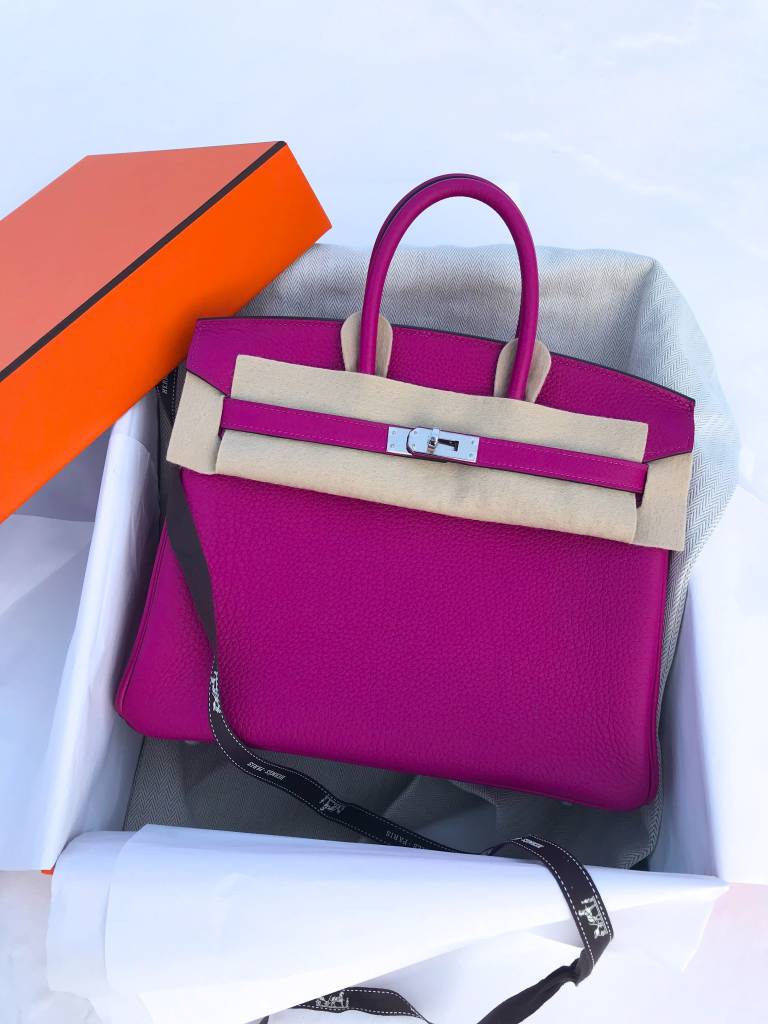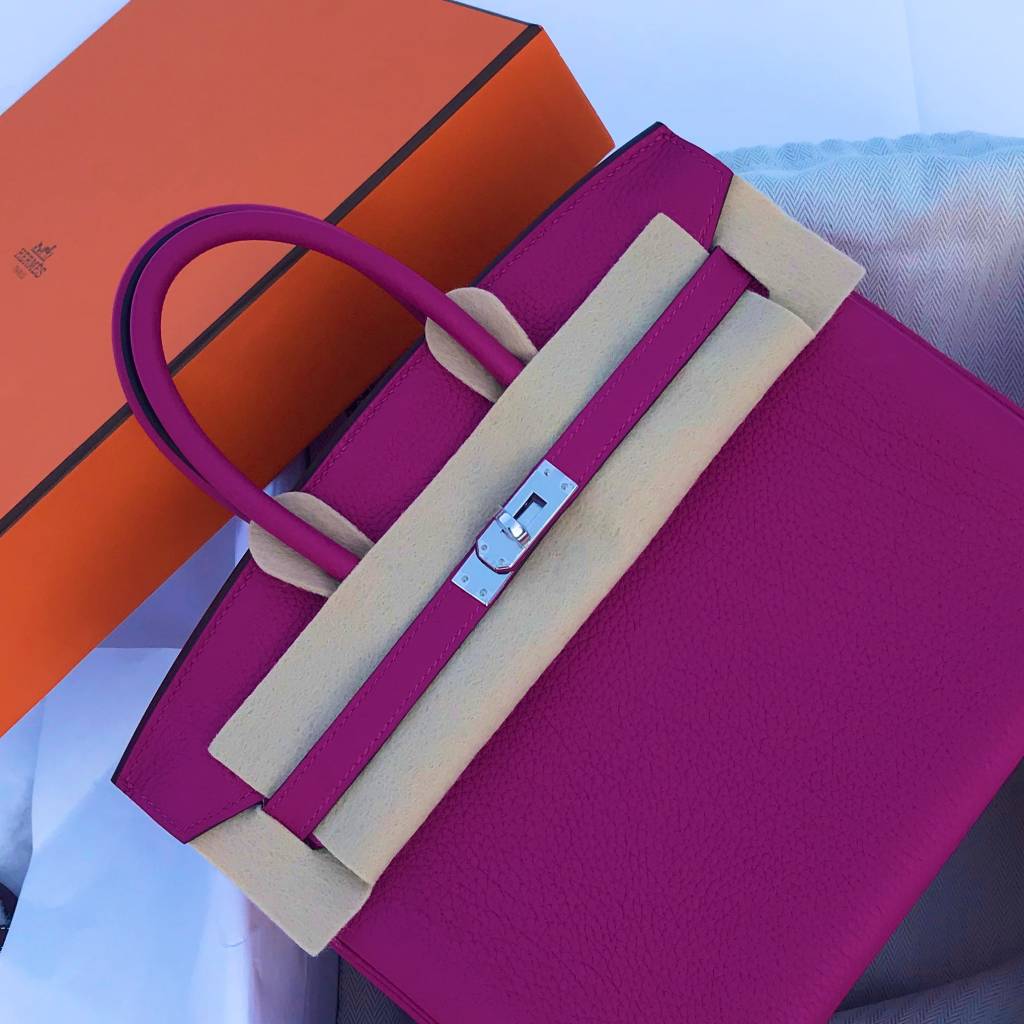 I seem to have turned a neutral leaf this last year. It became particularly evident when I featured the article called The Bags You Bagged in 2017 and asked community members to post their 2017 collections using the hashtag #bagsof2017forpursebop.
I gathered my pieces purchased in the last 12 months to photograph for IG — and to my surprise nearly everything was black or barenia. And how can we forget in the fall of 2016 I added Miss Gris Mouette to the family. While the color palette may be narrow, I added and am experimenting with a variety of leathers like swift, box calf, and barenia, even some palladium finishings, something less common for me.
I reference a quote I wrote earlier in The Evolution of a Collector:
"once one has collected a few basics (or classics as we call them), there comes a deeper appreciation for and commitment to the brand, its heritage and core values. A collector begins to identify with the specialties of his/her favorite brand, investing time and energy in learning more, reading, and above all seeking out fellow established collectors for their knowledge and expertise. PurseBop readers—you understand; this is what we do. We study others' collections and learn why they take pride in their investments.

I think this is where I am in my collection journey. I am beyond just wanting another color in any size. My choices are more calculated and researched. I have invested considerable energy, resources, and let's not forget the money. I have refined the theory of Hermès as an investment: not every color and size is going to fetch you the same money in the secondary market. It depends on the market trends at the time you sell. For example, currently a B25 will bring you a higher return than a B35. Five years ago it was probably the reverse.
I guess it was time for a pop of color. And what could be prettier than the new Rose Pourpre. When initial swatches were released for Rose Pourpre, I was concerned it may be too similar to my all-time favorite Anemone Kelly 32. And while it is certainly in the same color family I could still justify this little addition with it's size and function.
It's a beautiful chameleon pink that transitions from deep magenta to softer hues of a pinkish purple depending on the light and mood. It's so bright and cheerful, it just radiates happiness.
Actually, it's more than that… Rose Pourpre is as close to what I call PurseBop pink as I've seen from Hermès (at least since I've been collecting). It's the first thing that I thought of when I caught a glimpse of the handles peeking through her dust bag.
What do you say…agree?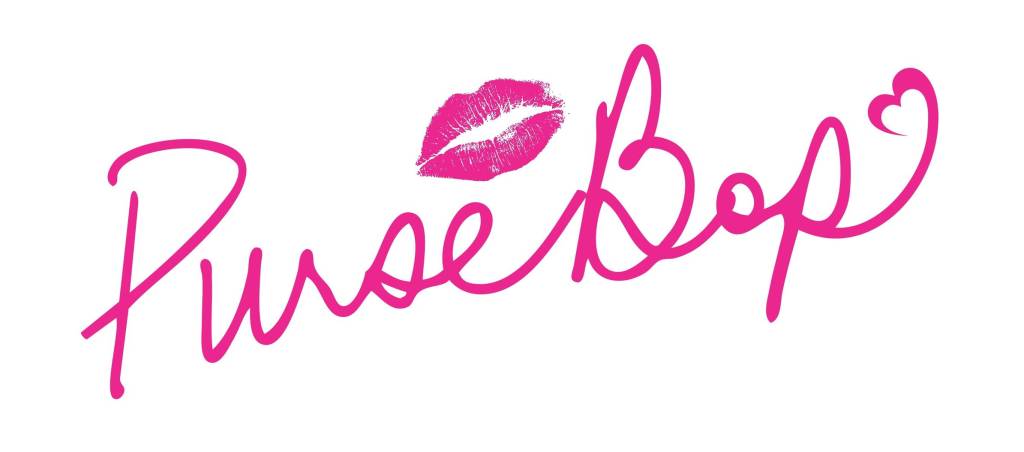 Allow me to introduce you to Miss Rose Pourpre Birkin 25 with palladium hardware that surprised me in NYC early December and sat pretty under the holiday tree until Christmas. She accompanied me all through the holidays. The perfect mini sized statement for the New Year—welcoming 2018. She makes me crack a smile at each glance.
Now, the picture story from the very start…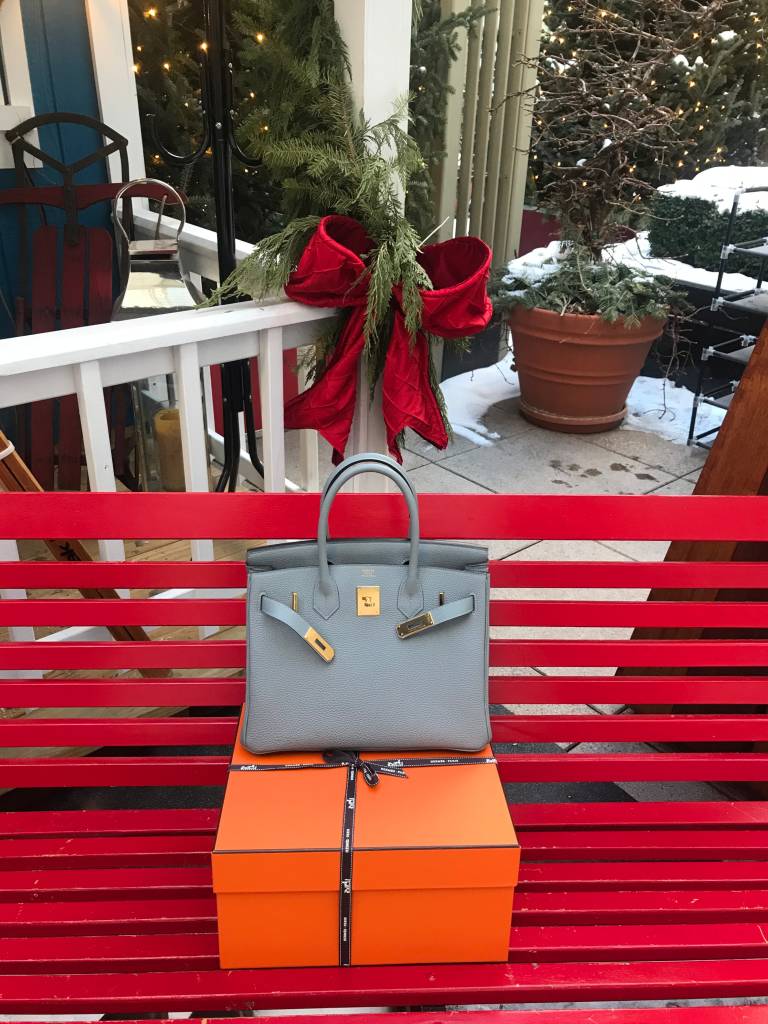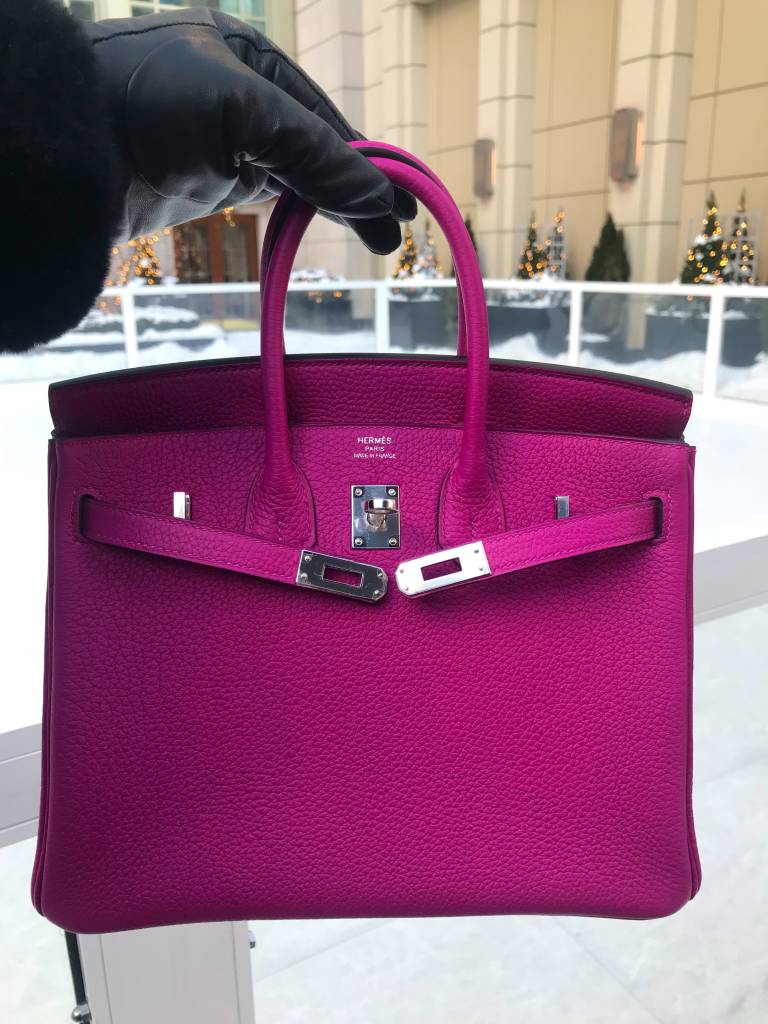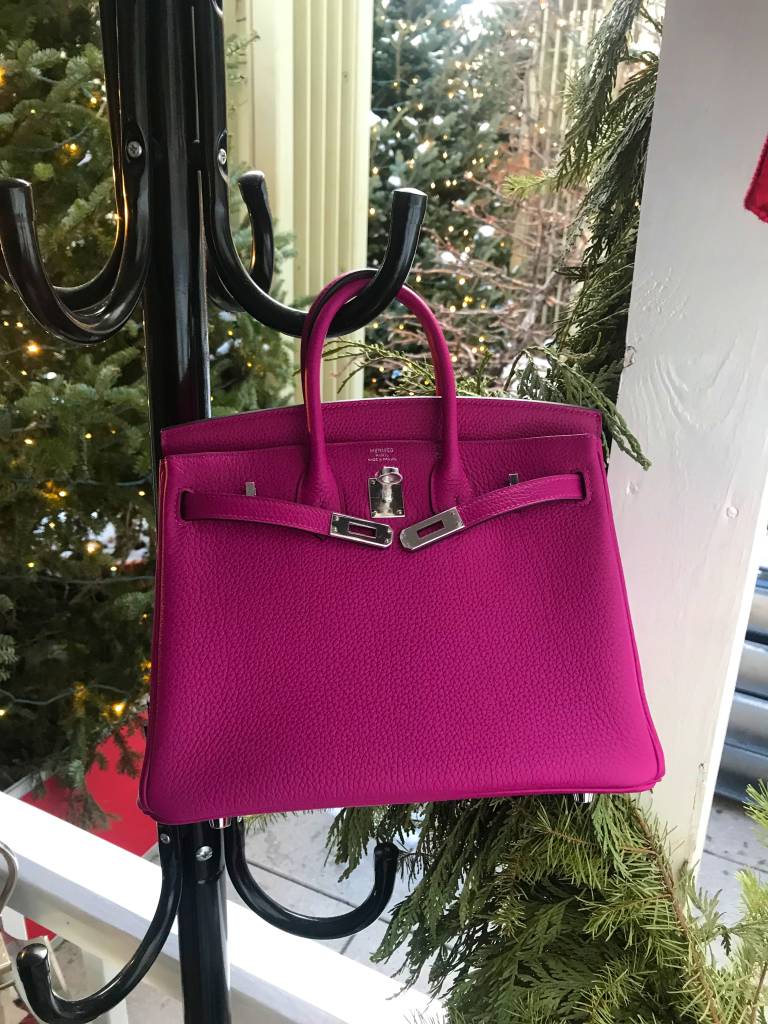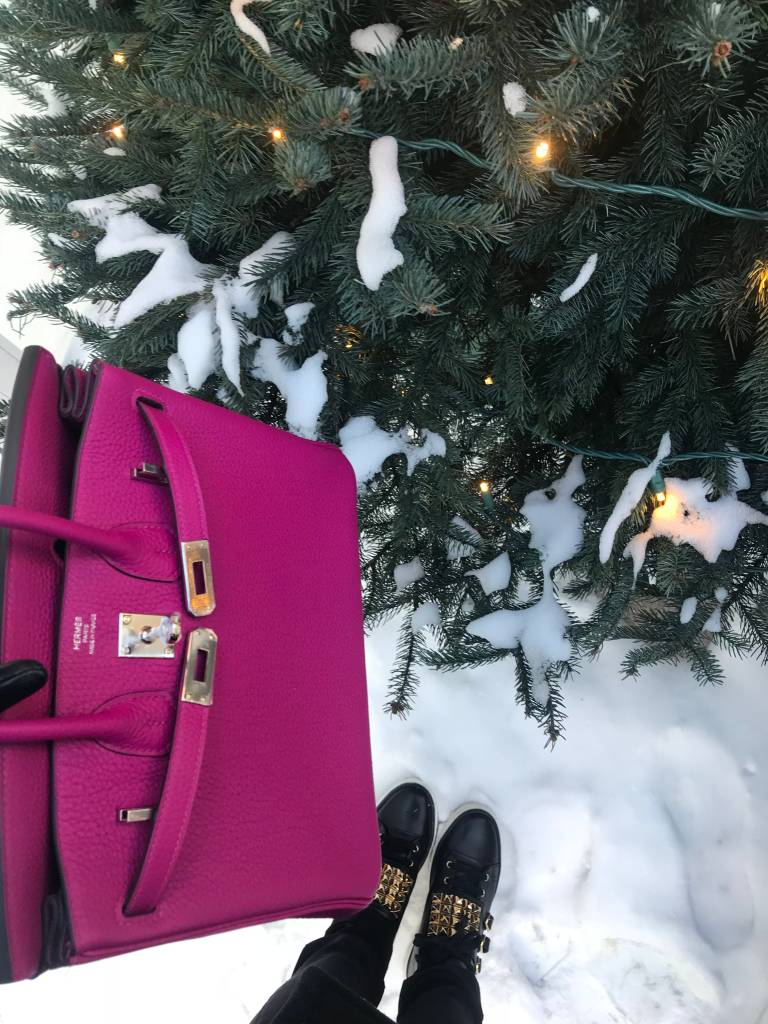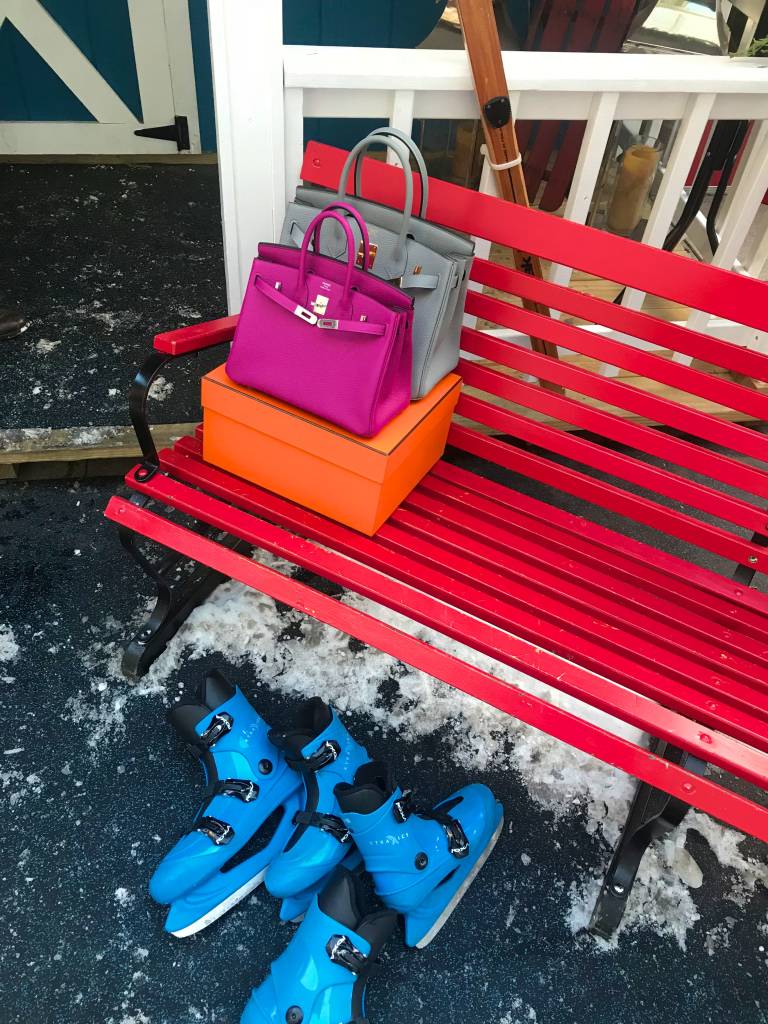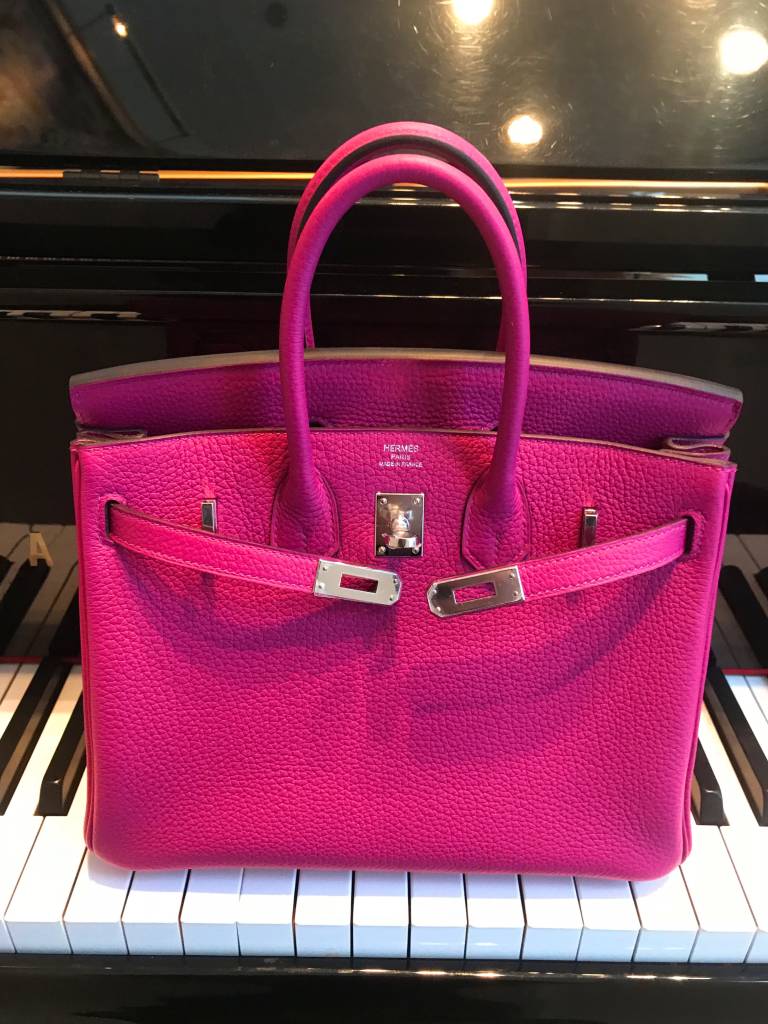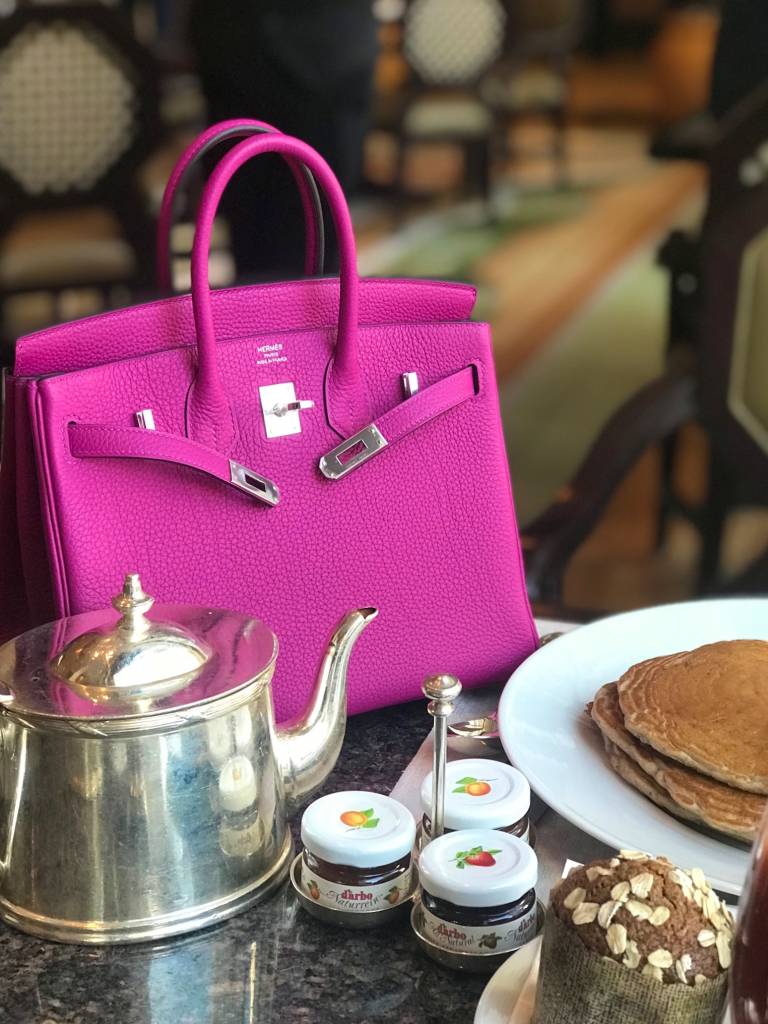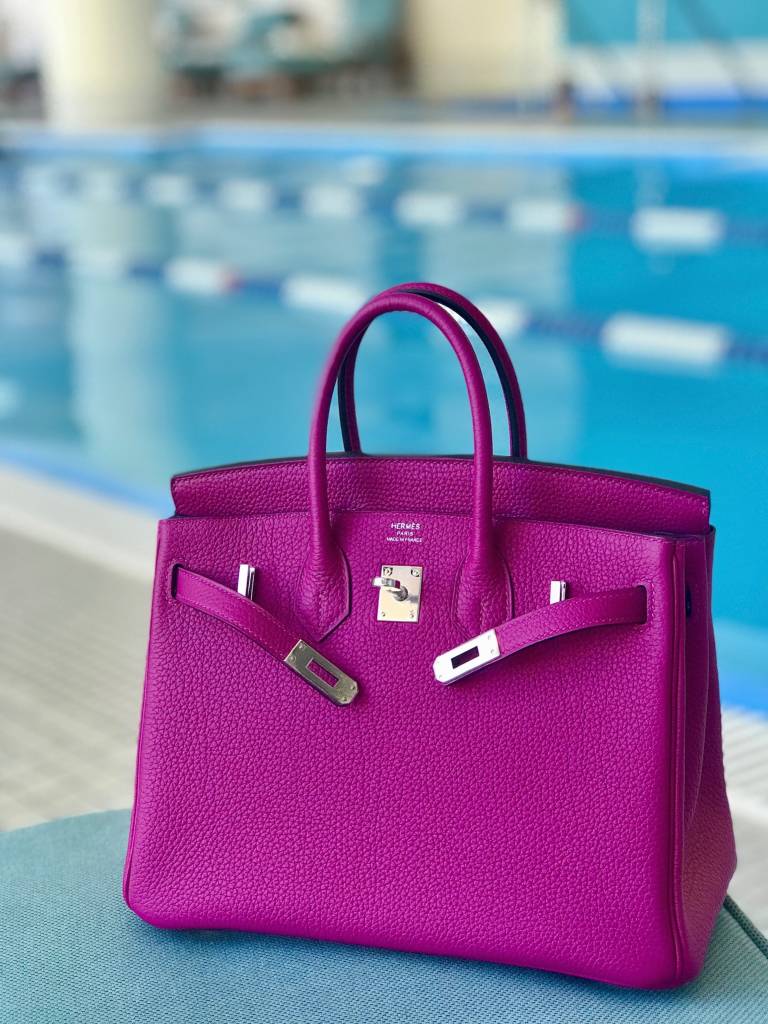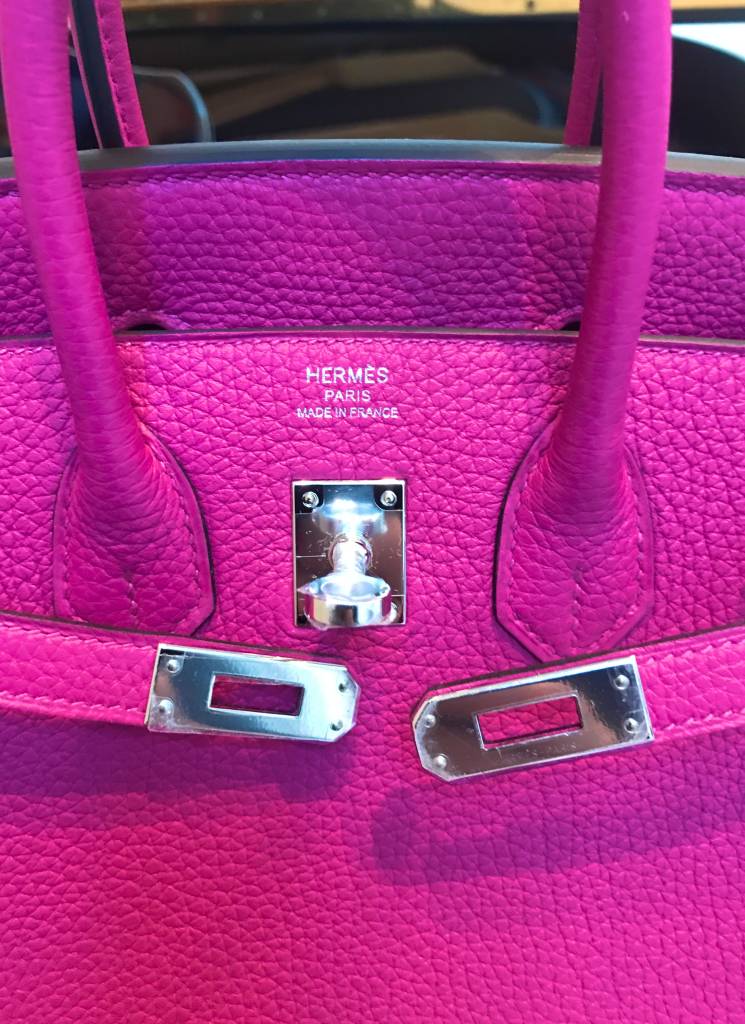 Flashback: That Magical Day in December in NYC at the Hermès Mothership