I had to complete the reveal photo shoot where this treasure became mine – to create a bookmark in my handbag journal…
The setting here is the back view of our sprawling St.Tropez  villa. We were five couples on this South of France vacation and days were beautiful but busy. I couldn't leave here without some native photography of my newest treasure.
Let me set the scene for you… I set my alarm for the break of dawn, for that first morning light on the day of departure. Our cars to take us to the airport were arriving at 10am. The eve, if I am to be completely honest was a frustrating one for Mr. PurseBop & I. We were very poorly prepared for the packing task that lie ahead of us. I didn't anticipate the space needed in my luggage for my shopping  – uggghhh! I have since learnt my lesson and all to well (read: How To Pack A Birkin)!
I left open that one single Samsonite carry-on and snuck out the back door with my big orange box before anyone else would wake. I didn't have much time and Mr. PurseBop was in no mood to handle packing issues again! So this had to be quick… I waited for the sun to rise behind the mountains and soaked in these last moments of this blissful view.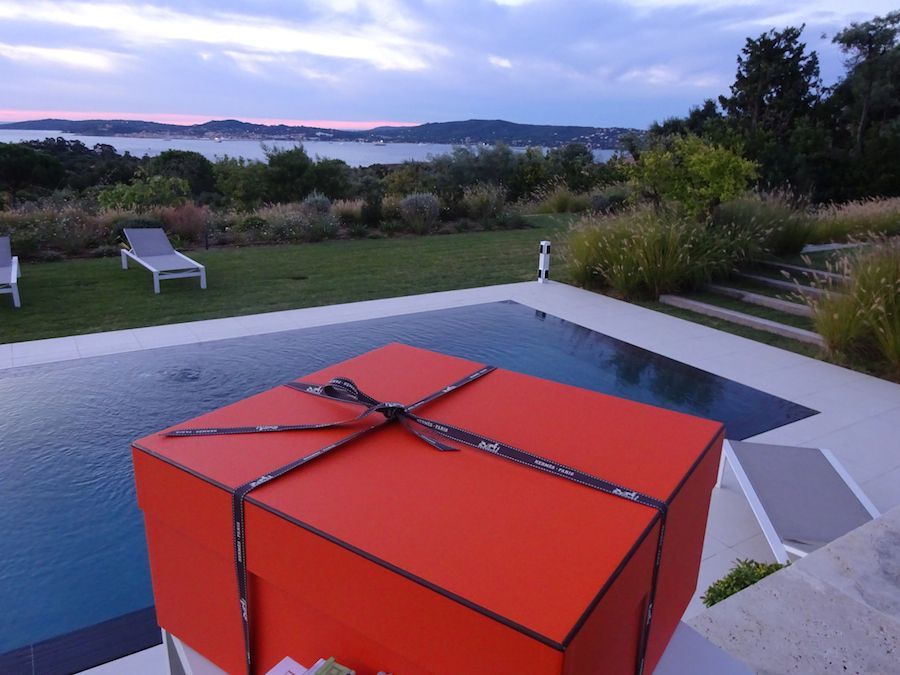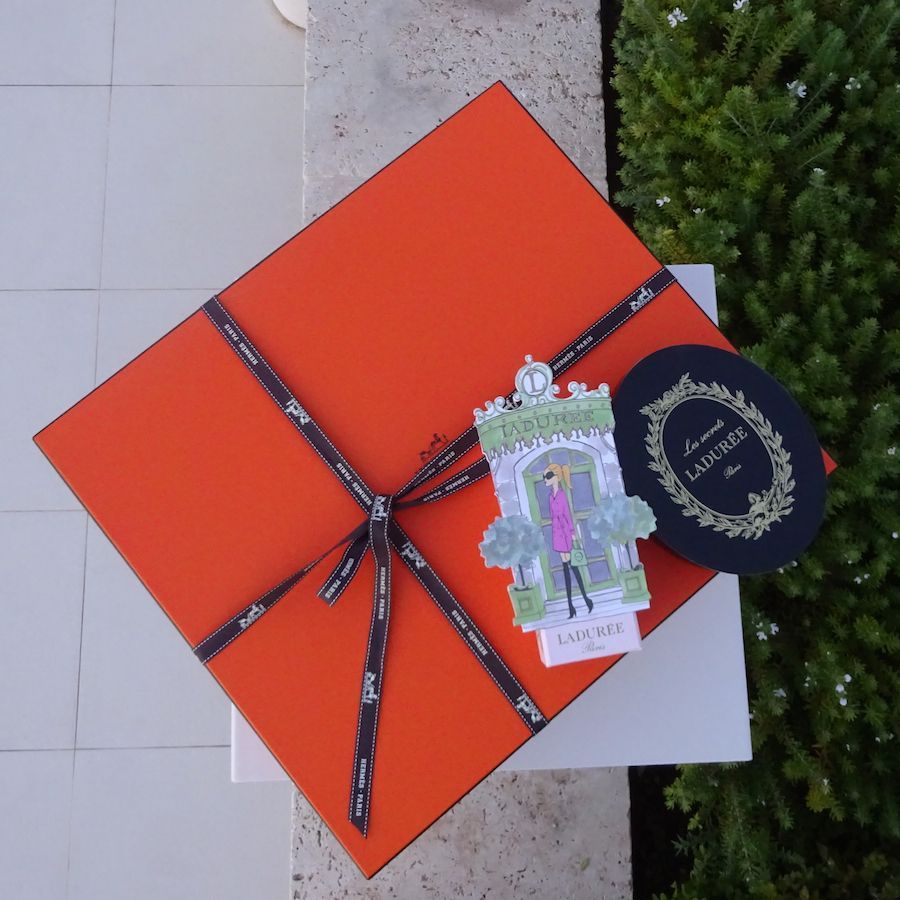 Morning light was still dim, but I had to begin…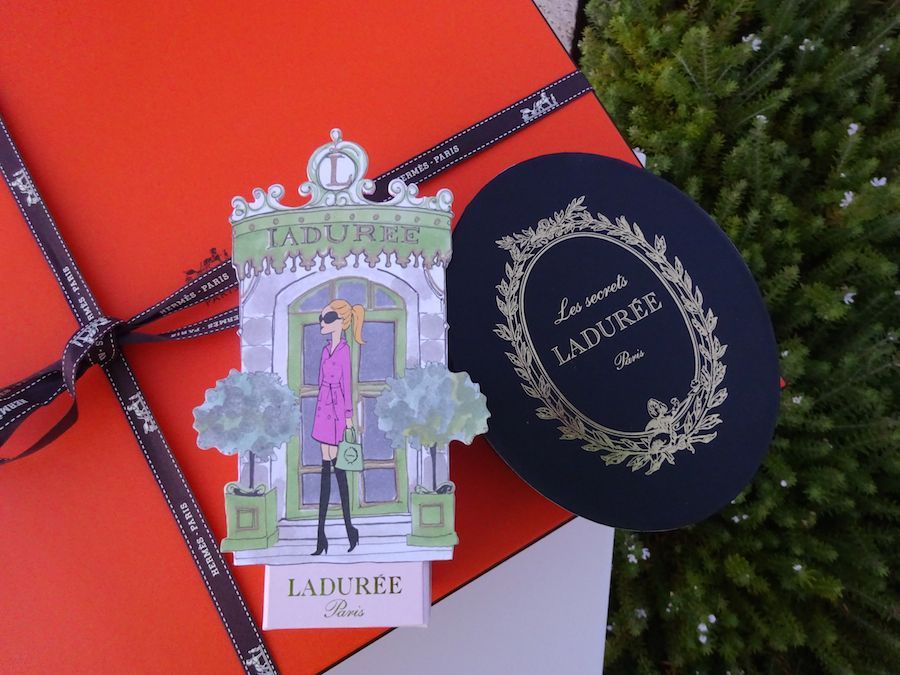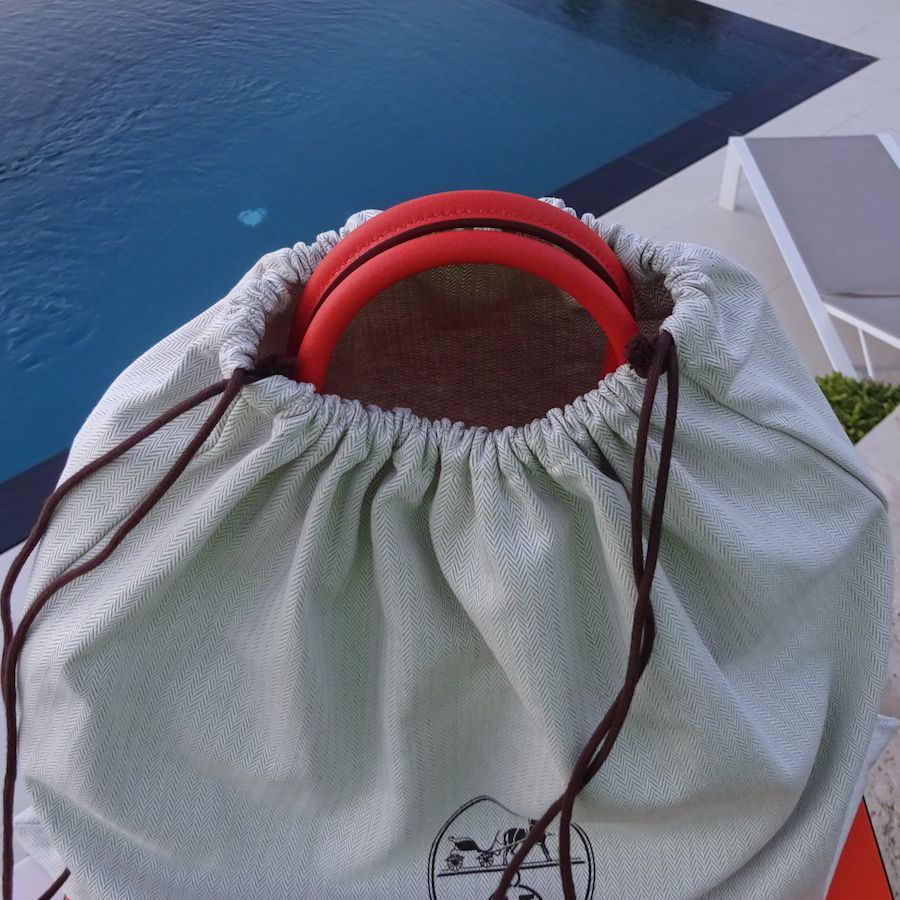 Here she is, my first Birkin 30 in a very happy Hermes color for S/S 2016 called Orange Poppy with gleaming bright hardware in togo leather.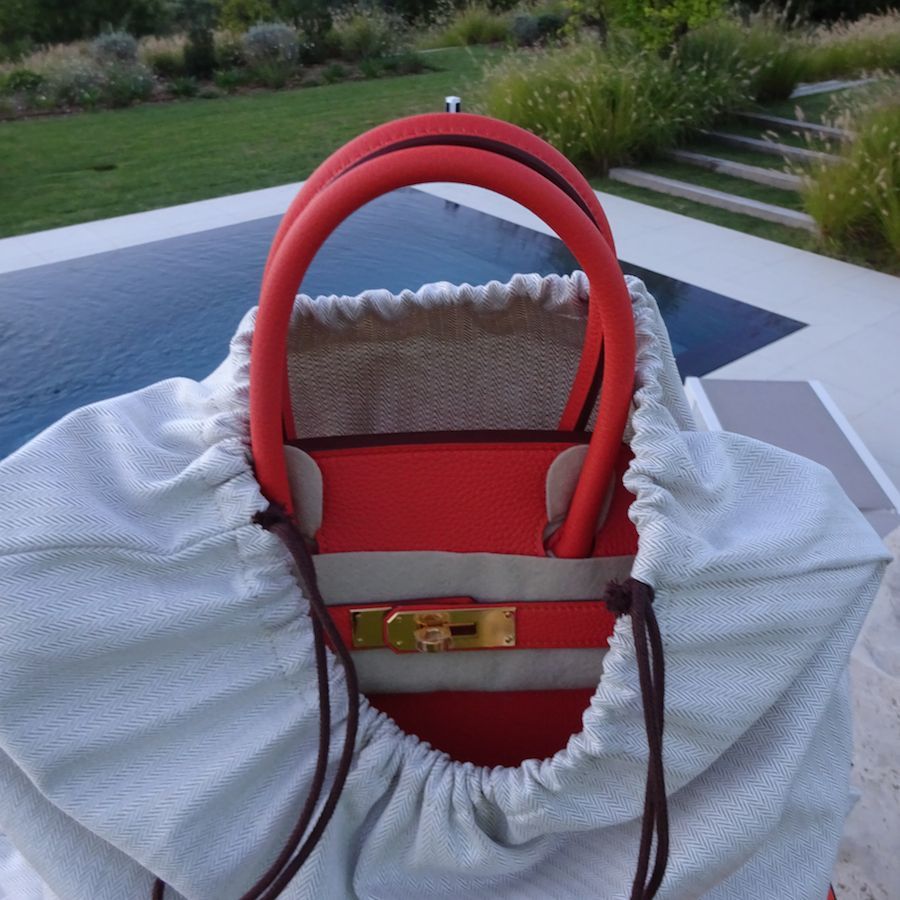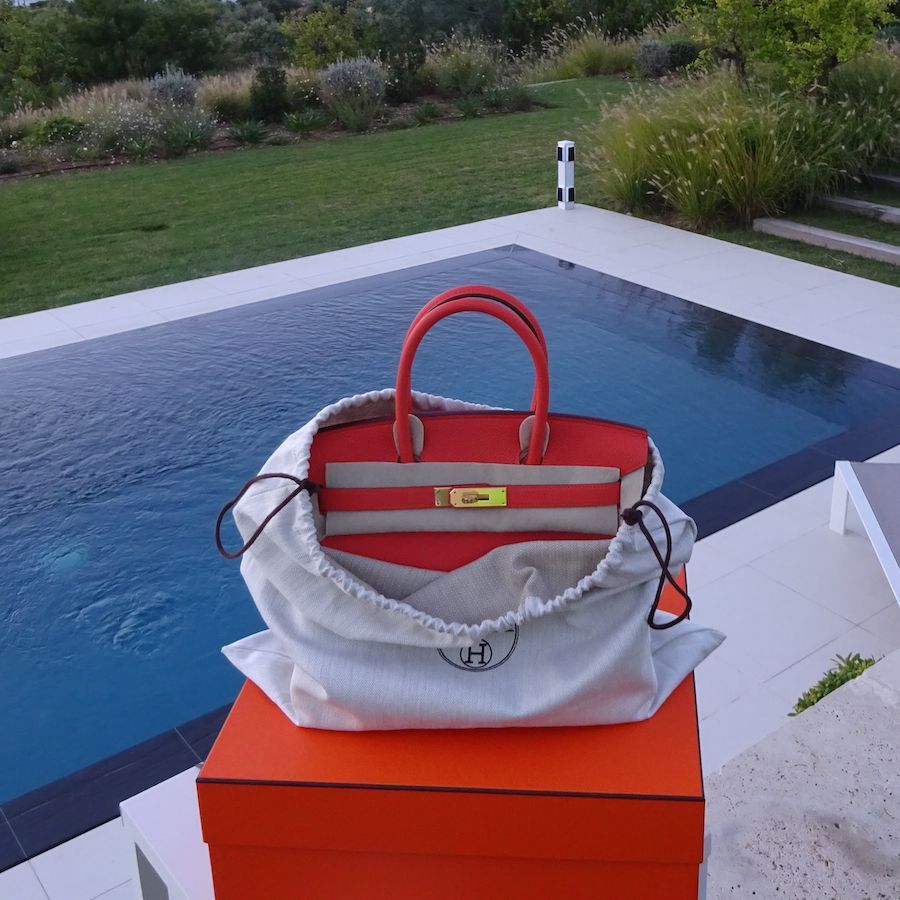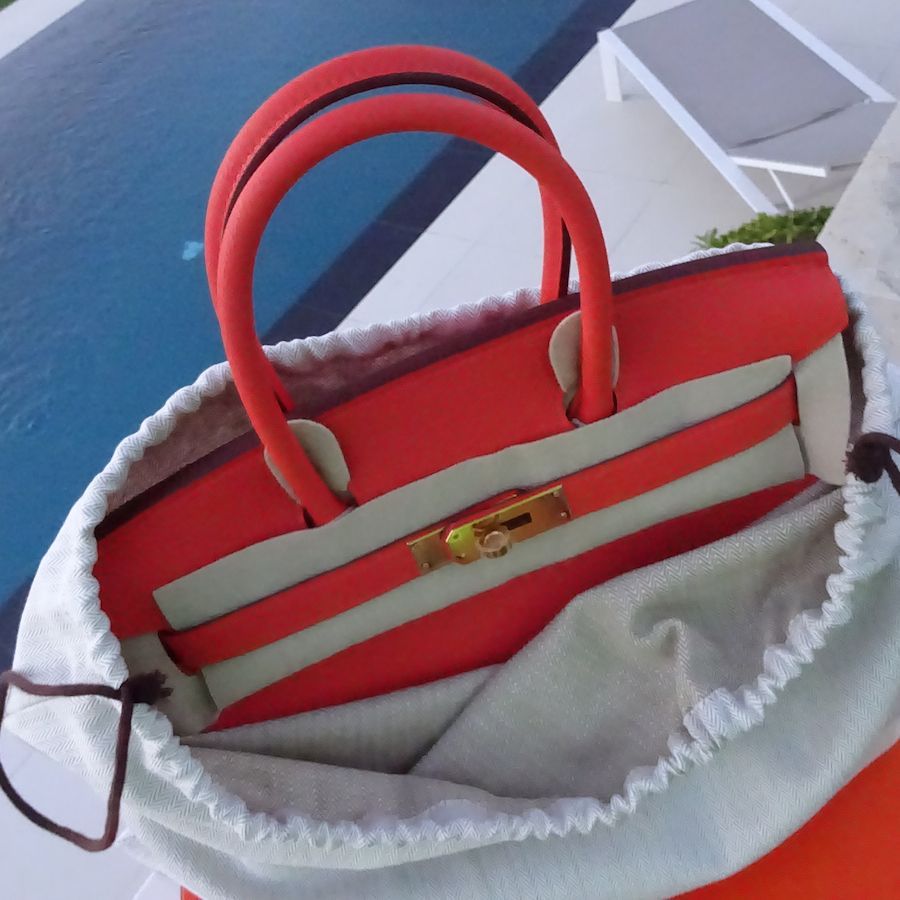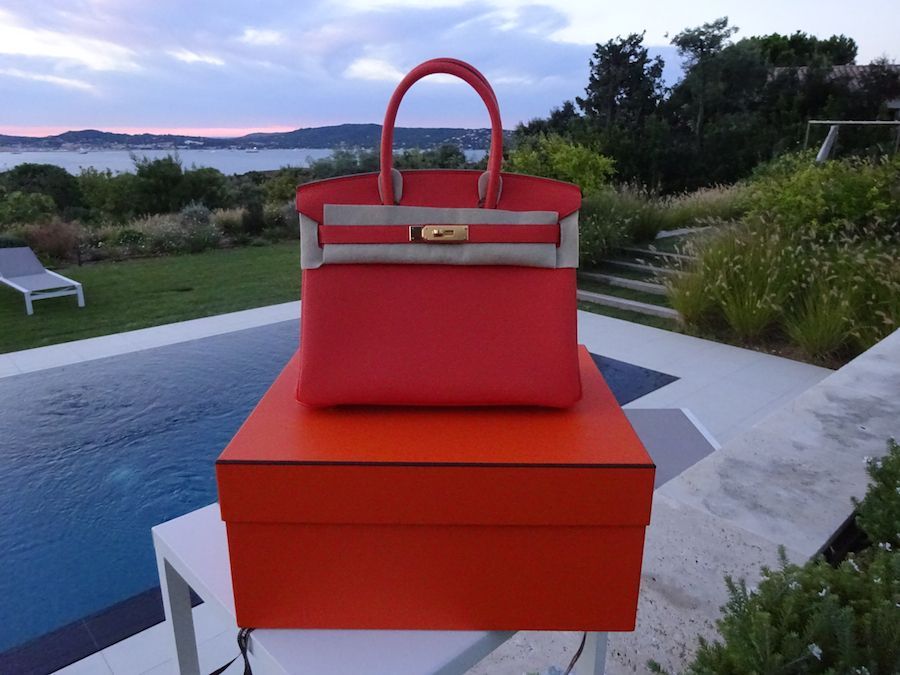 My very first Birkin that we all lovingly refer to as SuperBagXLVIII is a Birkin 35 in the classic Hermes Orange color,  Epsom leather and gold hardware. Understandably, I had wished for more options for me to select from, but this was 'different enough' for the Hermes lover that I've become to make her mine. (read Chapter 9: Hermes in St. Tropez ~ Part 1)
We extensively covered the Handbag Math in Chapter 9. The savings of nearly 45% compared to the U.S. was another huge incentive to bring home Miss Poppy even if she had a sister in the same hue. Remember this was September, so it was before the recent European price increase we announced here on the site (read: Hermes Increases Prices in Europe).
I'll share some Orange versus Orange Poppy comparison pictures in an upcoming feature.
I was so excited to be able to snag one more exotic CDC on the same day for my collection… Shall we open?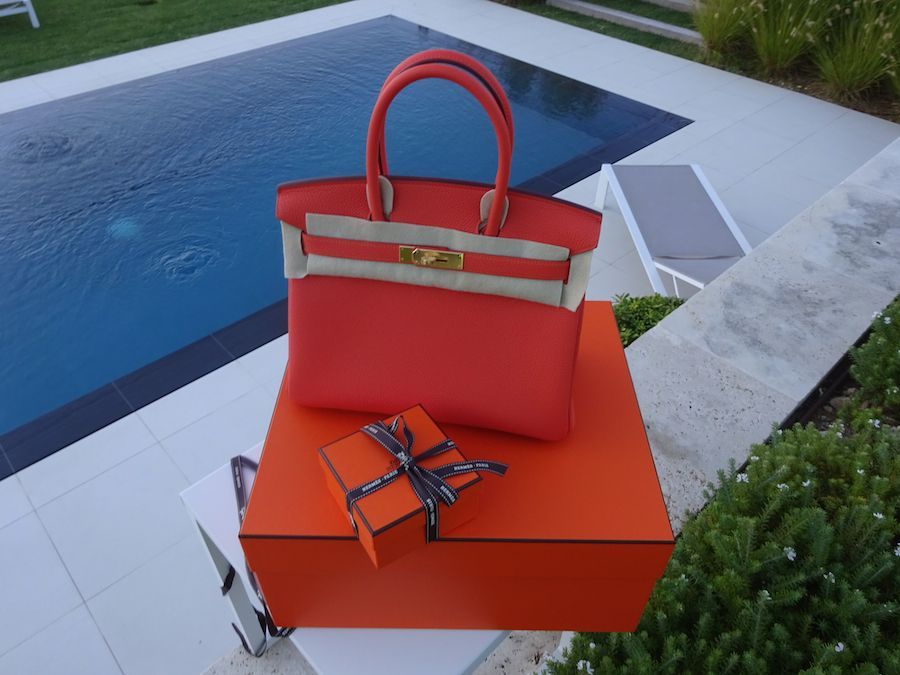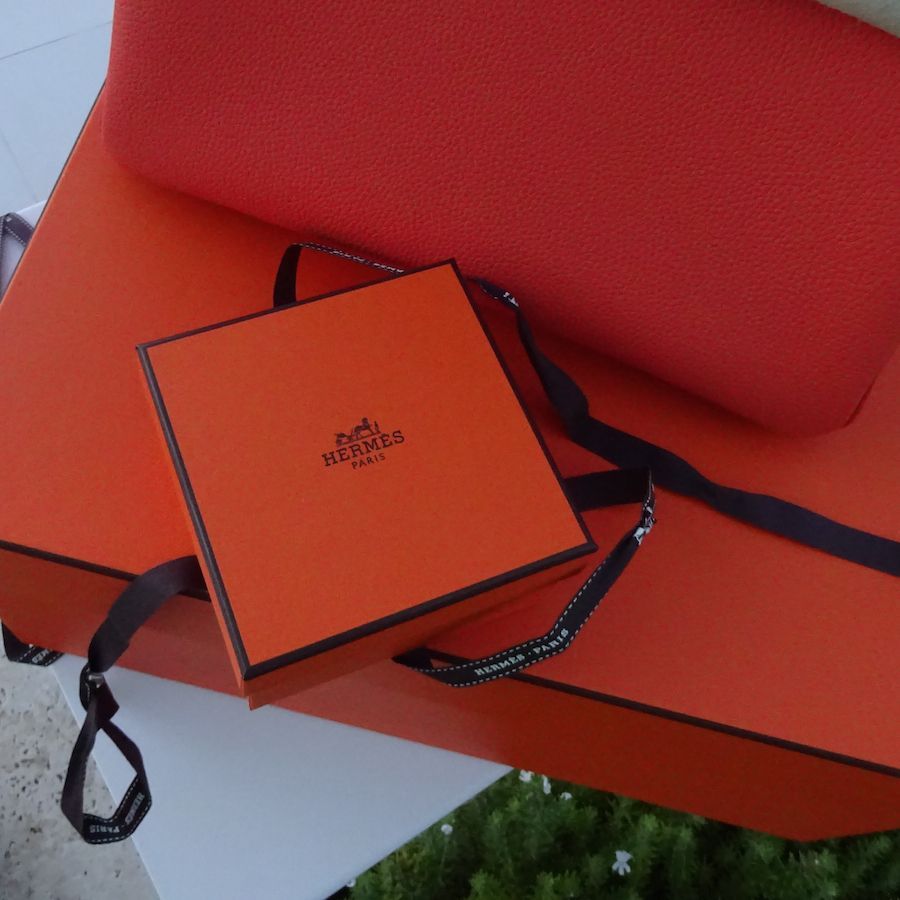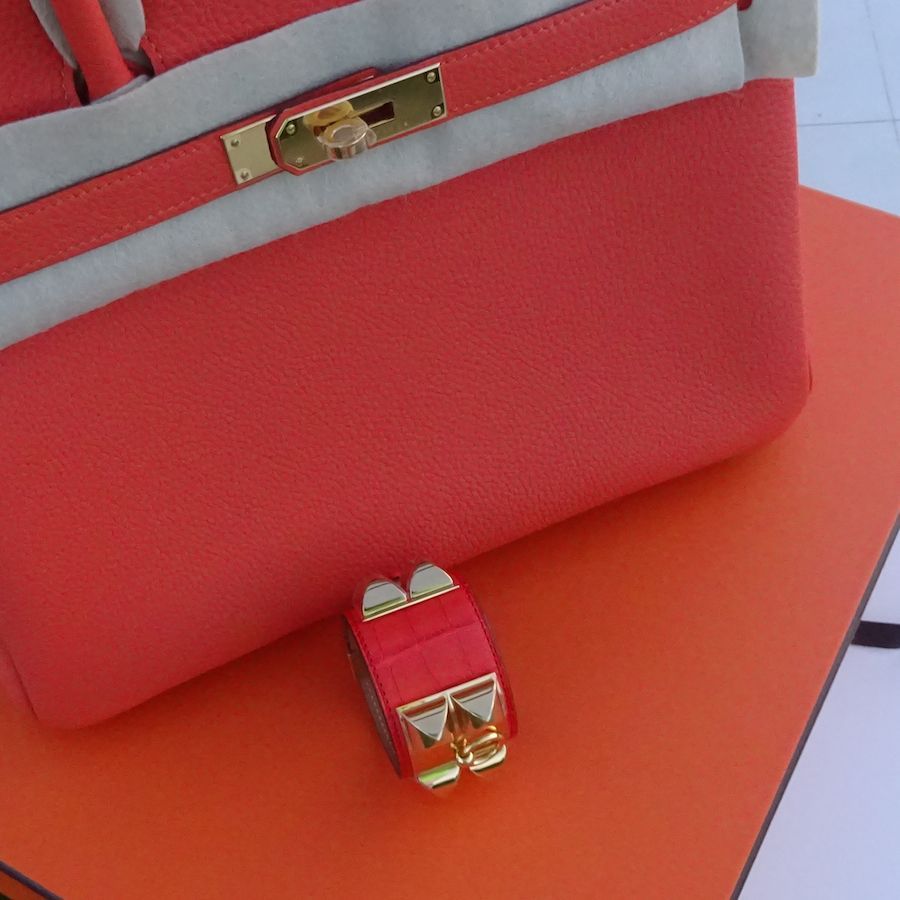 I ran back into the villa to see if I could quickly bring out my Geranium CDC for comparison (read: Hermes Beach Treasures).
My Hermes Geranium CDC is in shiny croc and with smaller scales. I couldn't resist the finish and rectangular look of this Orange Poppy.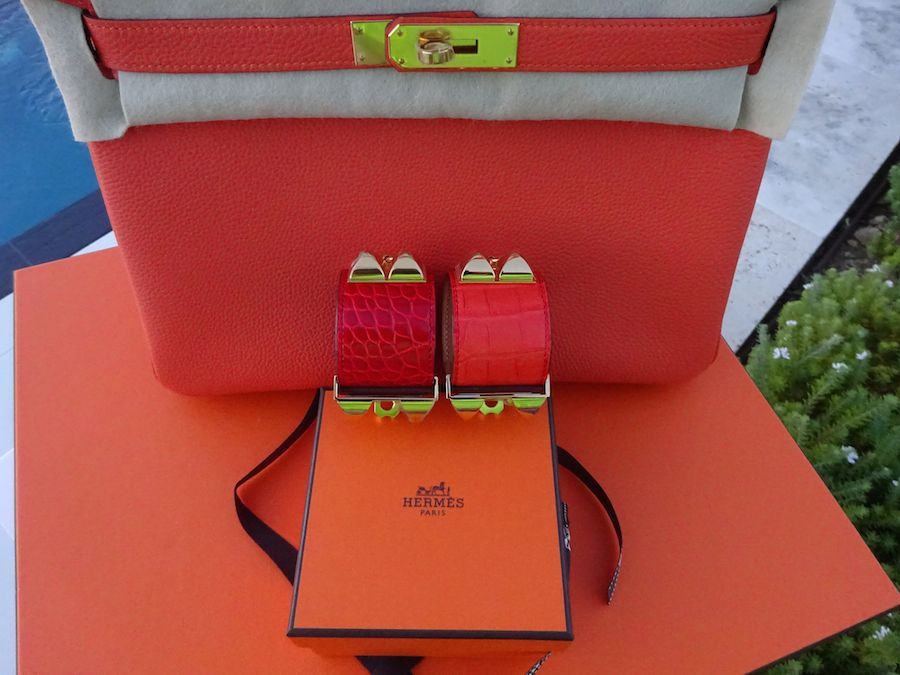 All shades of reds and oranges are my favorite colors (and pinks too, LOL), I was quite confident I would manage plenty of wear time for both.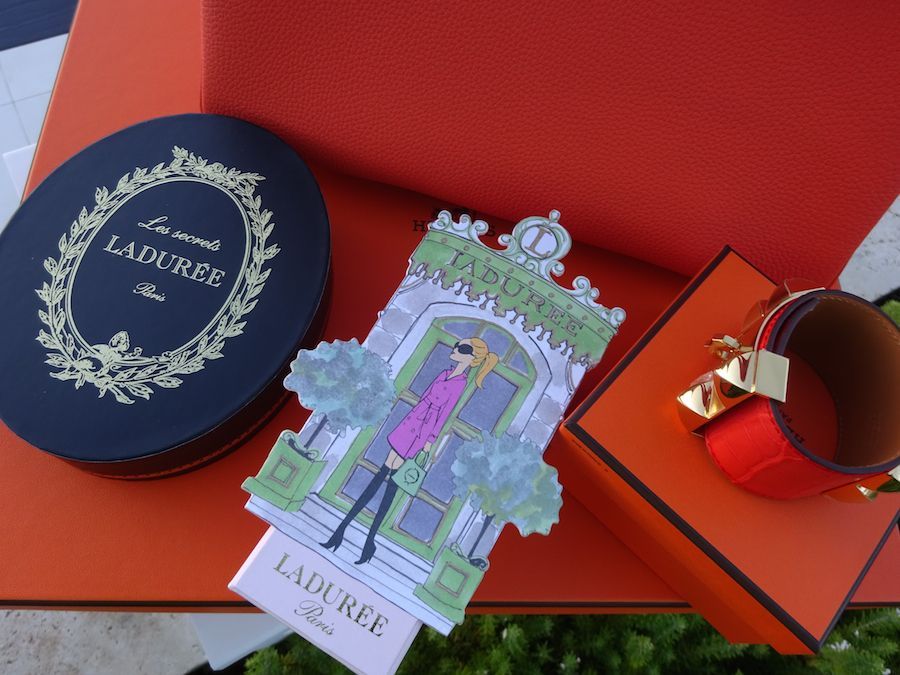 And there you have it friends, the tale of Miss Poppy. Somehow this beauty's reveal story has slipped through the pages of PurseBop.com many times, but it became imperative to share her now as the few upcoming features have Miss Poppy in the limelight. She finally made her maiden voyage with me to Miami this last month (read: Fendi Pushes Forward).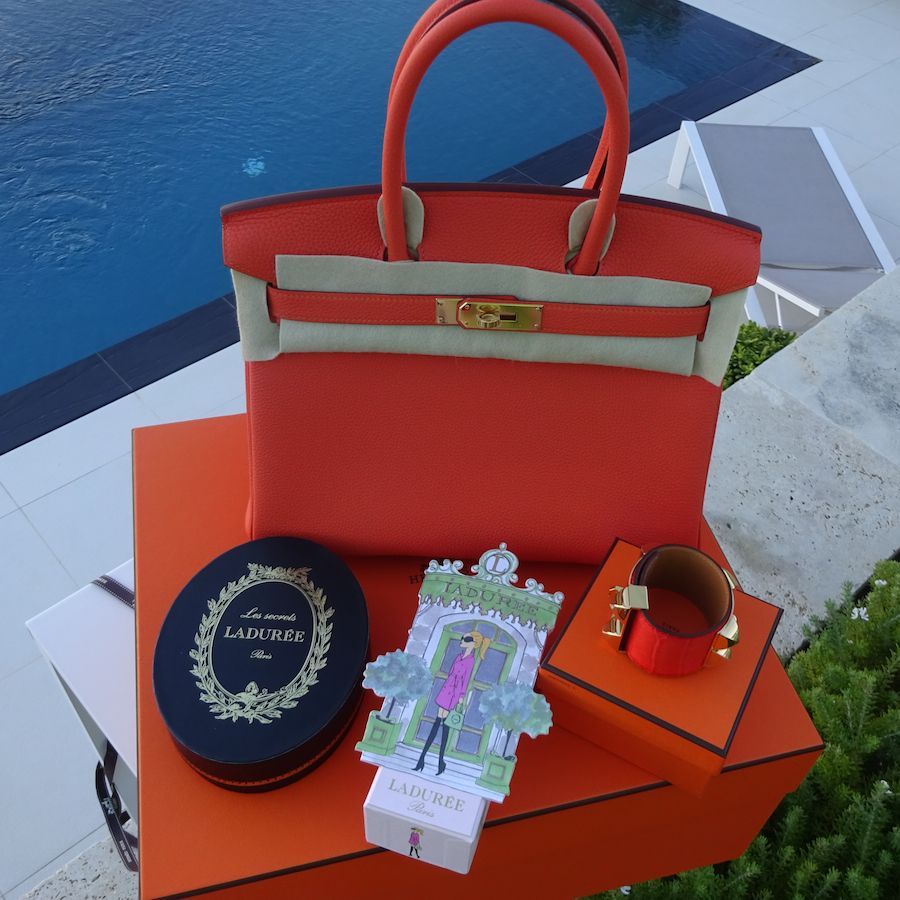 Updated: May 18th, 2017