Manifestation (definition): the act of creating your own reality, a term used by subliminal users meaning to hope for a desire until it comes true using the law of attraction.
Source: Urban Dictionary
On a daily basis we strive to manifest positivity, good health and happiness in our lives. But for the purposes of this article shall we keep our focus on bags and not philosophy. Does manifesting apply to material goods and, in particular, a specific color? There was a particular manifestation that began for me in the fall of 2021.
Hermès lovers and seekers all have an ongoing and fluid wishlist. Somewhere along the way mine began to include colors like Craie which was soon followed by Nata.
Let me take you back in time to tell you the full and true story. For years I have admired the artwork of Becky Rosa, British artist and creator of contemporary art. One exceptional creation took my breath away after stumbling upon it on her Instagram page. It was her dripping Birkin vase in a deep, bright, saturated pink. I was completely smitten and drawn to it for obvious reasons. My love for all things in any rosy hue is no secret that spans decades of handbag passion beginning with Chanel and well represented in my Hermes collection as well.
This vibrant pink vase was a standout piece that spoke to every fiber of my being. One would expect me to succumb to my pink pleasures and order a flavor to satiate every morsel of my pink cravings. But alas, an interesting twist of events occurred. As I struggled and toyed with different options, I ultimately found myself moving away from pink (shocking I know), to more of an off-white Craie or, dare I say, Nata hue.
Last fall I began discussing with Becky commissioning this vase. All of a sudden, I started to think like an interior decorator. My home decor needed a more subtle hue. I wanted a creamy vanilla, a soft yet crisp off-white.
Truthfully, I don't know where this craving came from. Perhaps I was smitten by the idea of having a piece that would be striking, yet blend in with my surroundings. I wanted something timeless, something I would not tire of. I ultimately decided on the color Becky calls Hermes Alabaster. An off white much like its real life Hermès sister hues.
And just like that, I ordered this stunning Birkin vase.
My hopes for a Christmas delivery were dashed by travel restrictions and delays, so we could not schedule the shipment until January, 2022.
Coincidentally (or not), as I've written, my handbag color desires were shifting to more neutral shades. Barenia and Butler were among the favorites in my collection. I owned a Birkin in white with lime interior and gold hardware. Missing was a creamy vanilla, a soft yet crisp off white… much like the froth on my favorite beverage. Indeed I'd been asking my Hermès SA for Craie and/or Nata.
As readers know, on that December trip I was fortunate to purchase a Mini Kelly in Mauve Sylvester that I treasure. Lucky not just because I scored something at FSH on my wishlist, but it was at a time when Hermès quota offerings were very slim globally due to production limitations and shortages. To be offered the most divine Mini Kelly at that time – was truly monumental.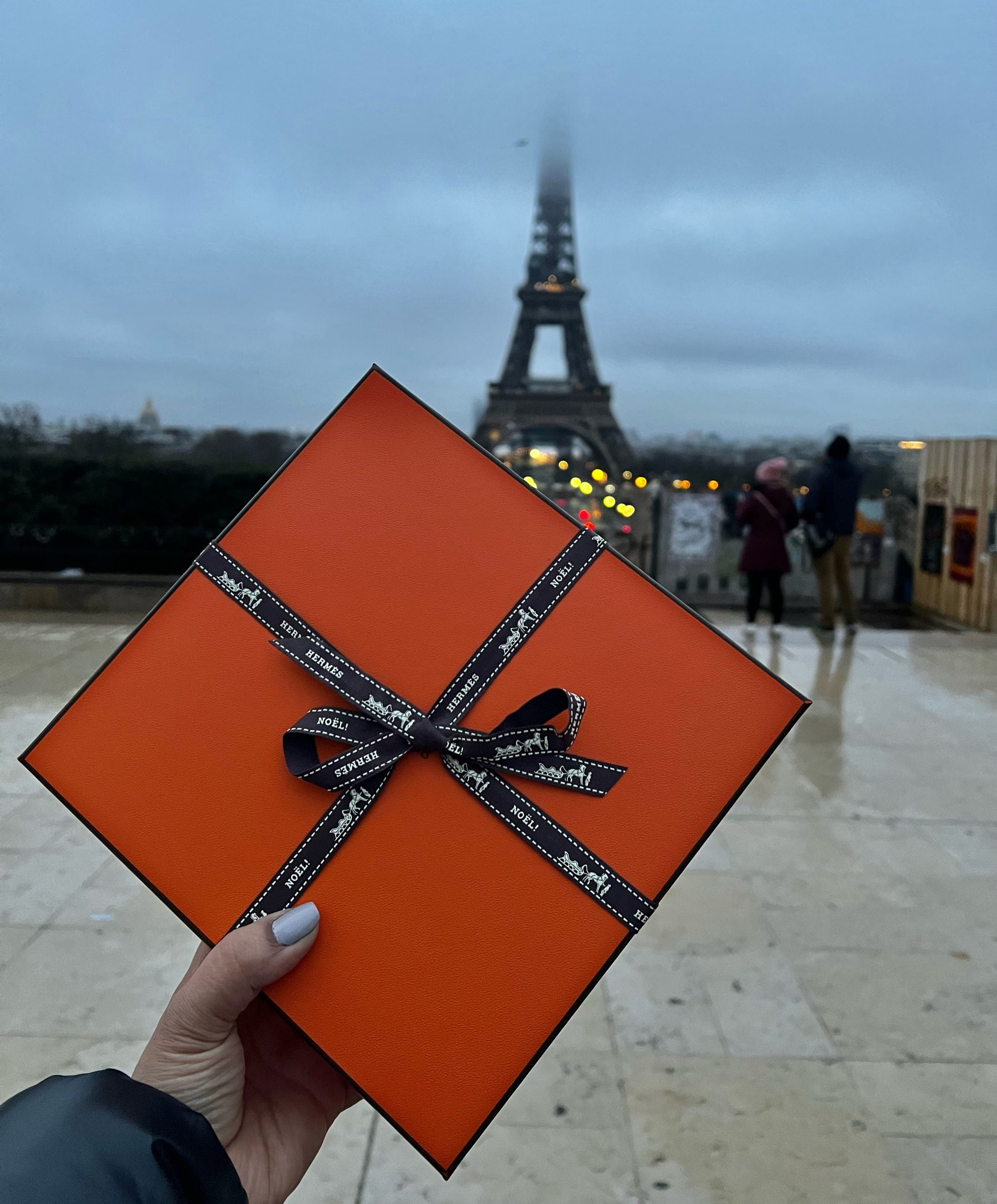 Sometime in January my home store sales associate and I chatted about the colors I would be interested in for the coming year of 2022. Consider it a verbal wishlist.
At the very top of that list was a Sellier Kelly 25 in… Craie or Nata. Creamy off whites as a counterpart to my crisp pure Blanc (white) Birkin 25. After all, the Mauve Sylvester craving was satisfied in Paris. Rose Sakura looked more and more unlikely. I was back to these neutrals. Perhaps not coincidentally, my December Paris wish list was virtually identical to this one.
Also in January, my Becky Rosa alabaster vase was shipped and arrived at my home. Too late for Christmas, too early for Valentine's Day, somehow there was never an opportunity to open it and celebrate. There was always something else demanding attention. By now you all should know I am the master of restraint in opening special boxes.
In this case, the diversions included readying for an exceptional first-time trip to Egypt. The trip would begin in Cairo with the Pyramids, then Sharm el-Sheikh, followed by a week-long cruise on the Nile River visiting exotic sights and tombs of ancient pharaohs.
A week prior to departure, I received a text from my SA in regards to the violet parme Oasis sandals that were shipping. Then out of nowhere she magically added these words to send me to the moon:
"On Friday I will have something for you."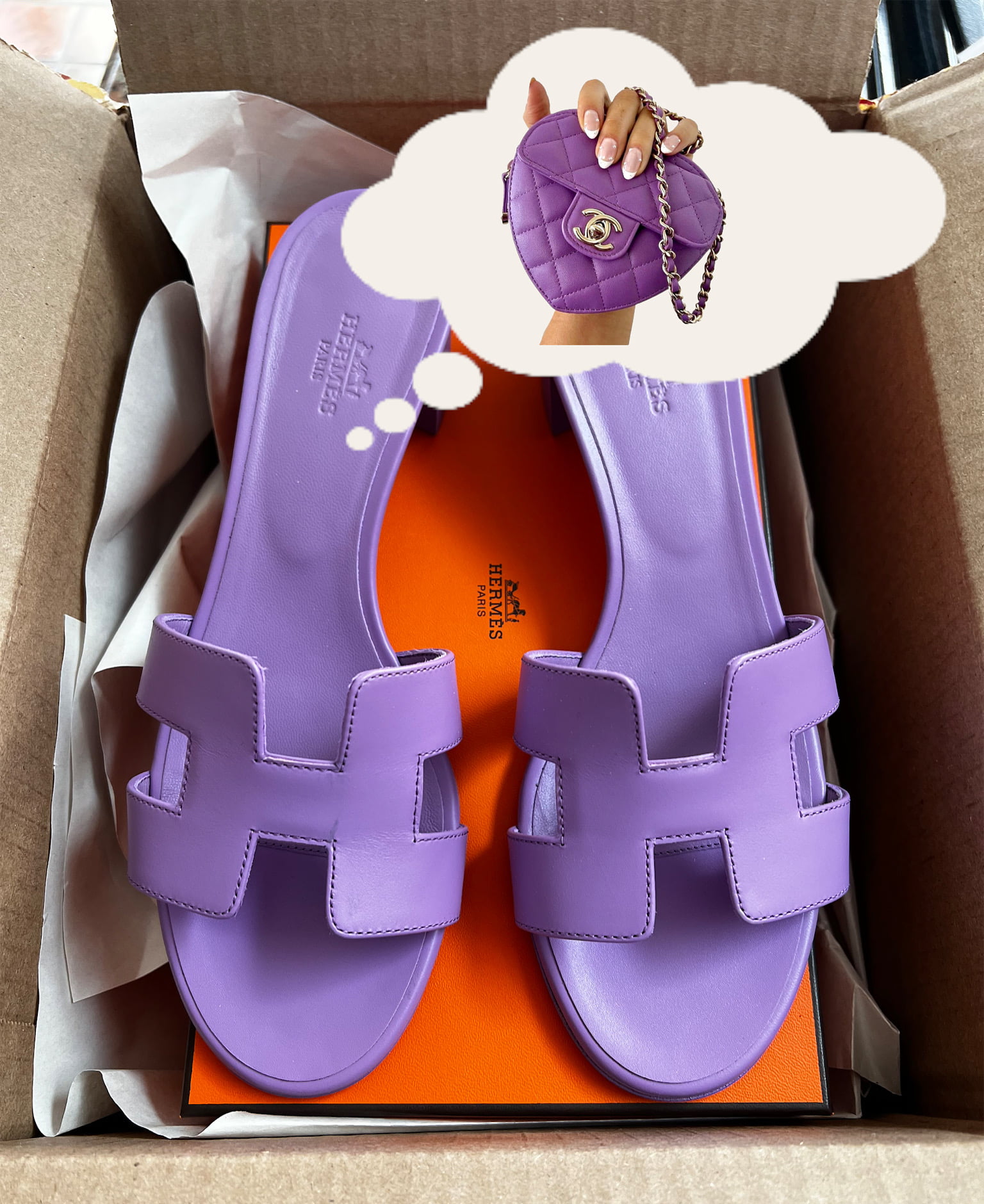 Imagine the ensuing half page of emoticons with symbols of cartwheels, party hats, hearts and several varying hand emojis. At this point, I had no idea what she had in store for me. All I knew was that she would reach out to me on Friday. I asked for a hint —
"it's something from your wishlist."
Now that could mean many things.  Was she referring to our January conversation? Or was it one of the more far fetched items she knows I dream about, like a Picnic Birkin or Kelly. That Friday you can be sure my phone was virtually attached to my body. I did not want to miss a text.
When I didn't hear from her, I messaged her at 2 p.m. Not wanting to seem overly desperate, I politely asked whether my surprise had arrived. She quickly responded that a storm was causing shipment delays. Normally this would not be a big deal, but I was leaving for Egypt in five days. If the shipment didn't arrive in store this particular Friday, the likelihood of me getting the surprise before my Egypt trip was low. And more to the point, how would I survive the weekend without knowing anything!
No news. The storm hit the East Coast hard and then of course moved in our direction. Nothing could be done. The weekend was spent packing and planning for Egypt. I tried to keep myself distracted, difficult as it was. What could it be? A pop of color, a neutral, possibly Craie? Could it still arrive on time? Would I need to make arrangements for someone else to take the delivery? Myriads of thoughts ran through my head.
Finally Monday arrived, as did the shipment in store. Now the question was whether it would ship and deliver promptly. Fortunately, my SA finally shared with me the details. As one can imagine, I was beside myself with excitement.
Ready!?
An epsom leather Sellier Birkin 25 in Nata with palladium hardware!!!!  It was the most perfect addition to my collection.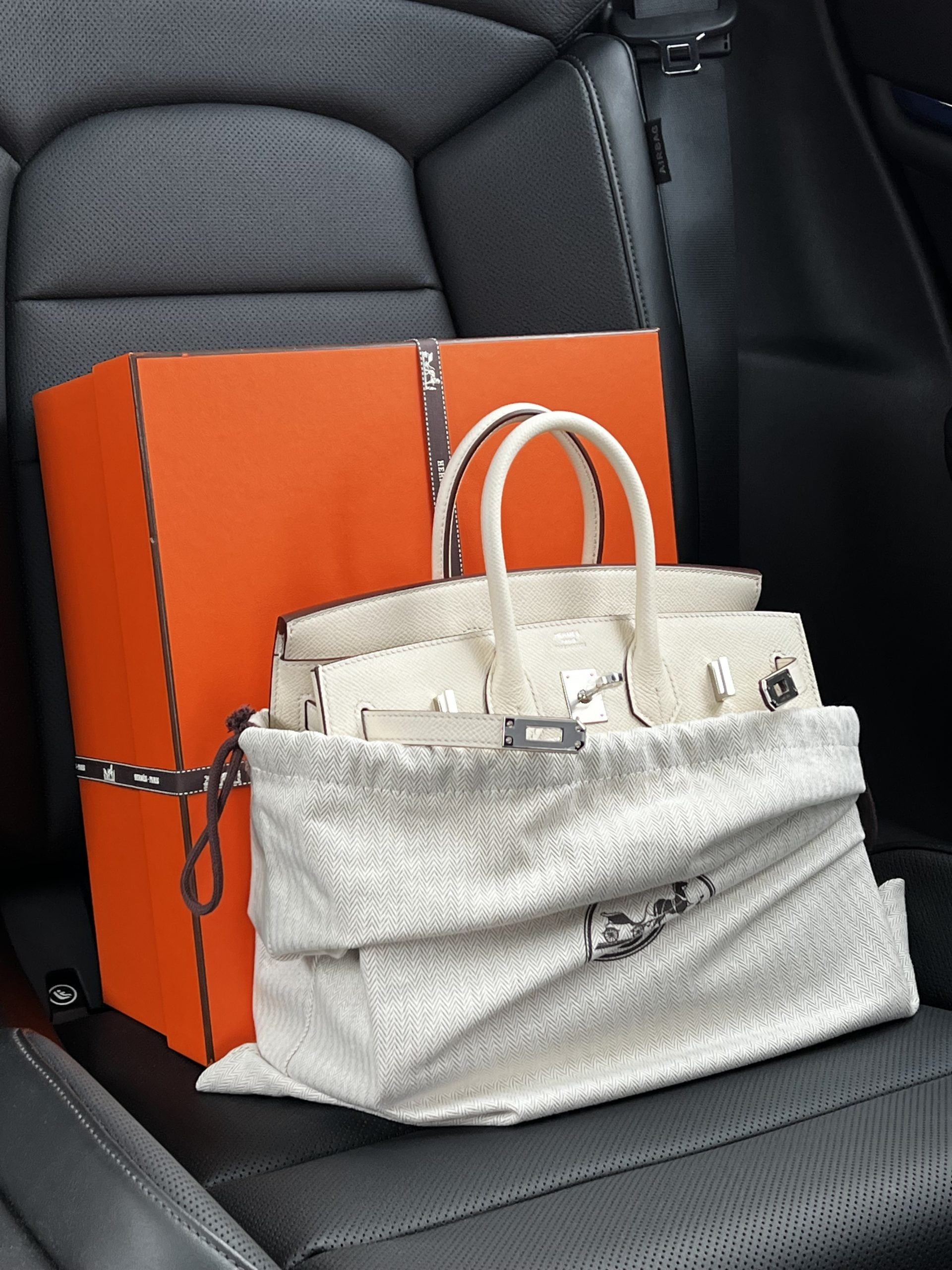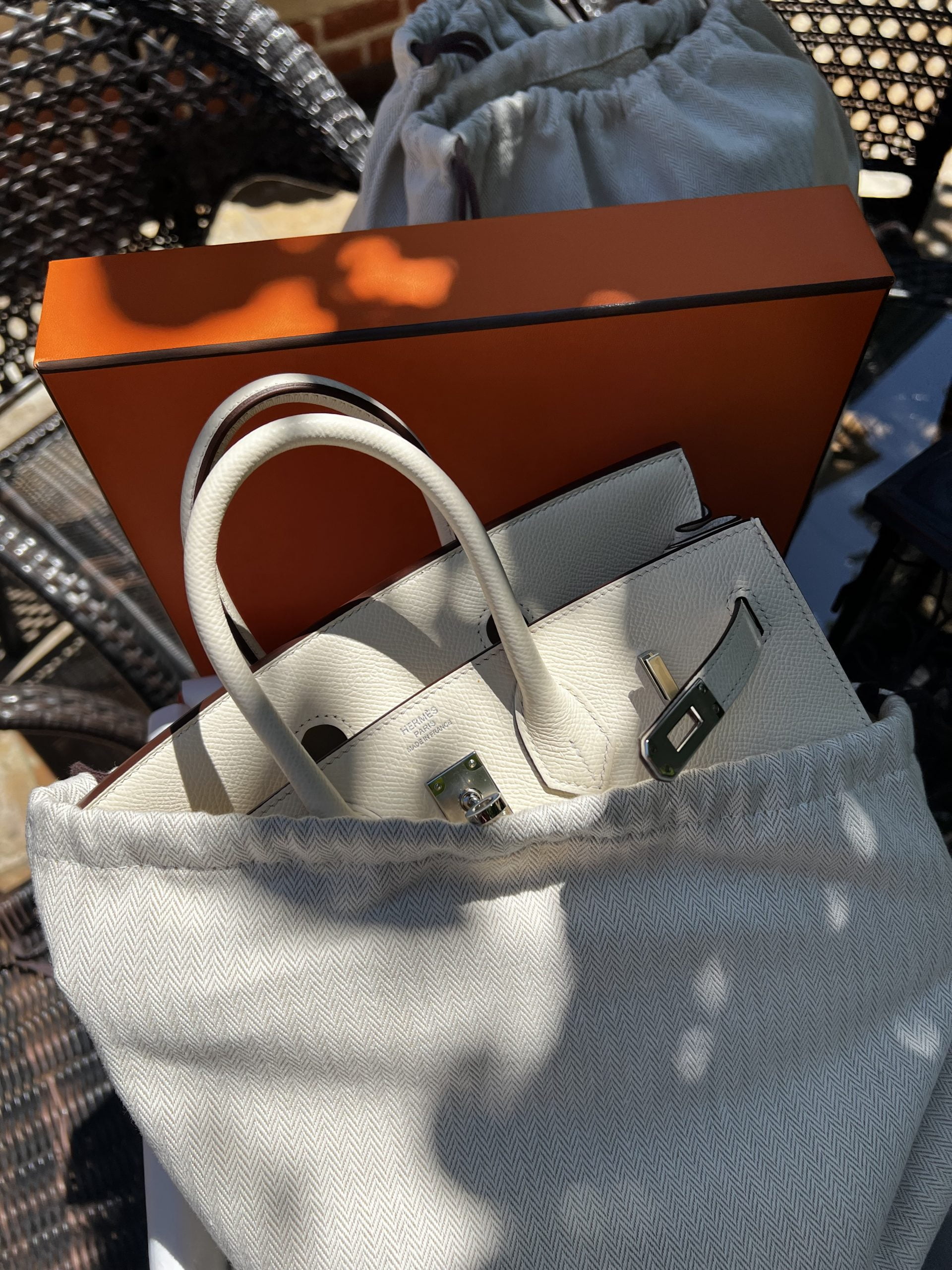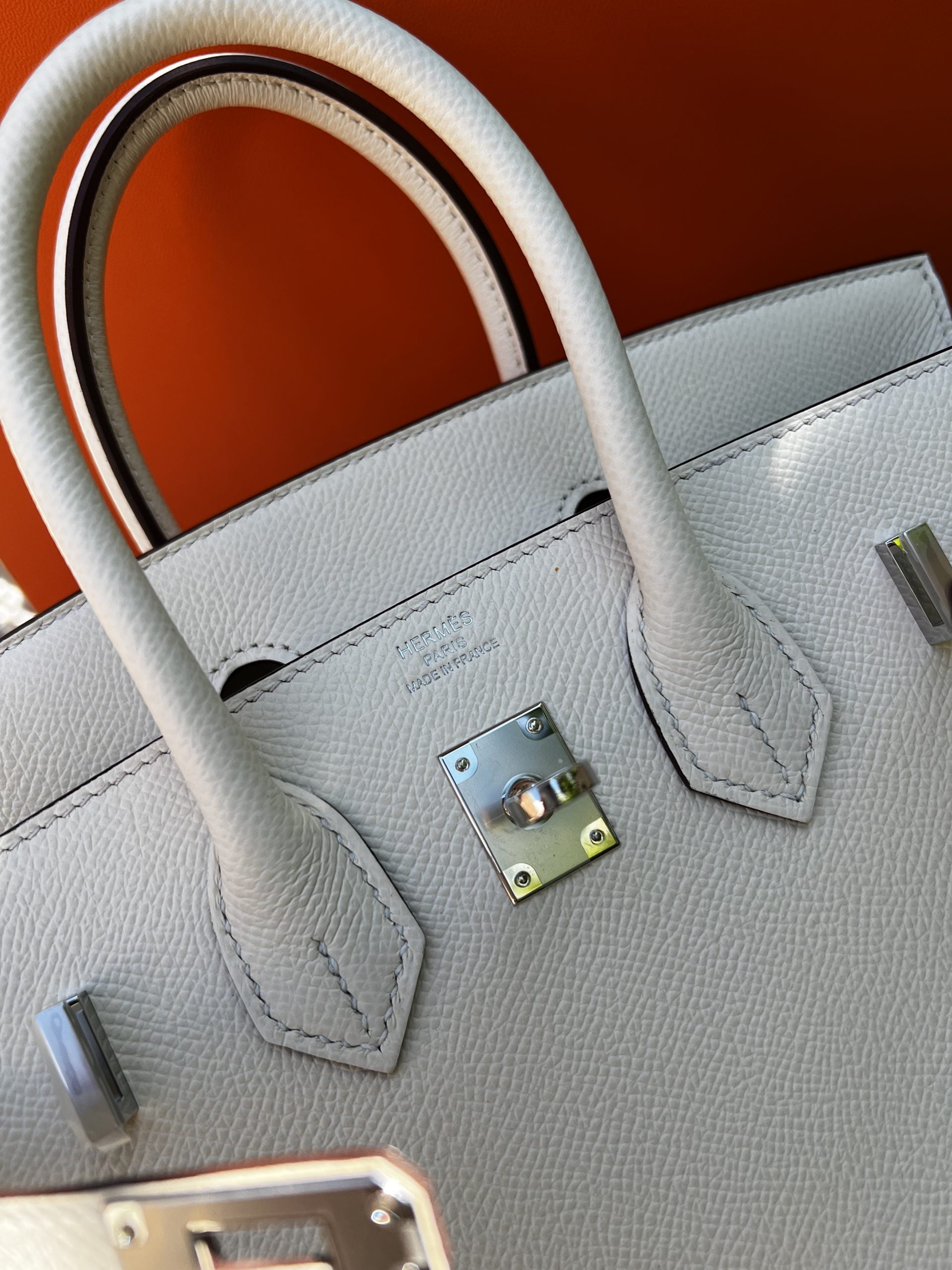 This is (or was going to be when it arrived) my very first Sellier Birkin. We covered the release of this style extensively in 2020 when it first appeared. Since then I have been waiting for the perfect combination, and this is it. Nata – check. Epsom – check. Even the hardware hits the mark. My Birkin 25 in white Clemence leather has brushed gold hardware and the traditional softer structure given the leather. An epsom Nata Sellier Birkin with palladium hardware and structured sides is the absolute dreamy addition to my collection. In other words, "the same but different". And there's always room for that!
Read also:
Move Over Kelly, There is a New Birkin in Town
More on the New and VERY HOT Birkin Sellier
Finally, the next day (early Tuesday) I made payment and the package left New York City. As luck would have it, the weather still was not cooperating. Despite the tail end of the storm still raging, this package would have to reach Chicago the very next day before we left for the airport at 2:30pm. Typically, this would not be an issue as my overnight packages typically arrive by noon or 1pm at the latest.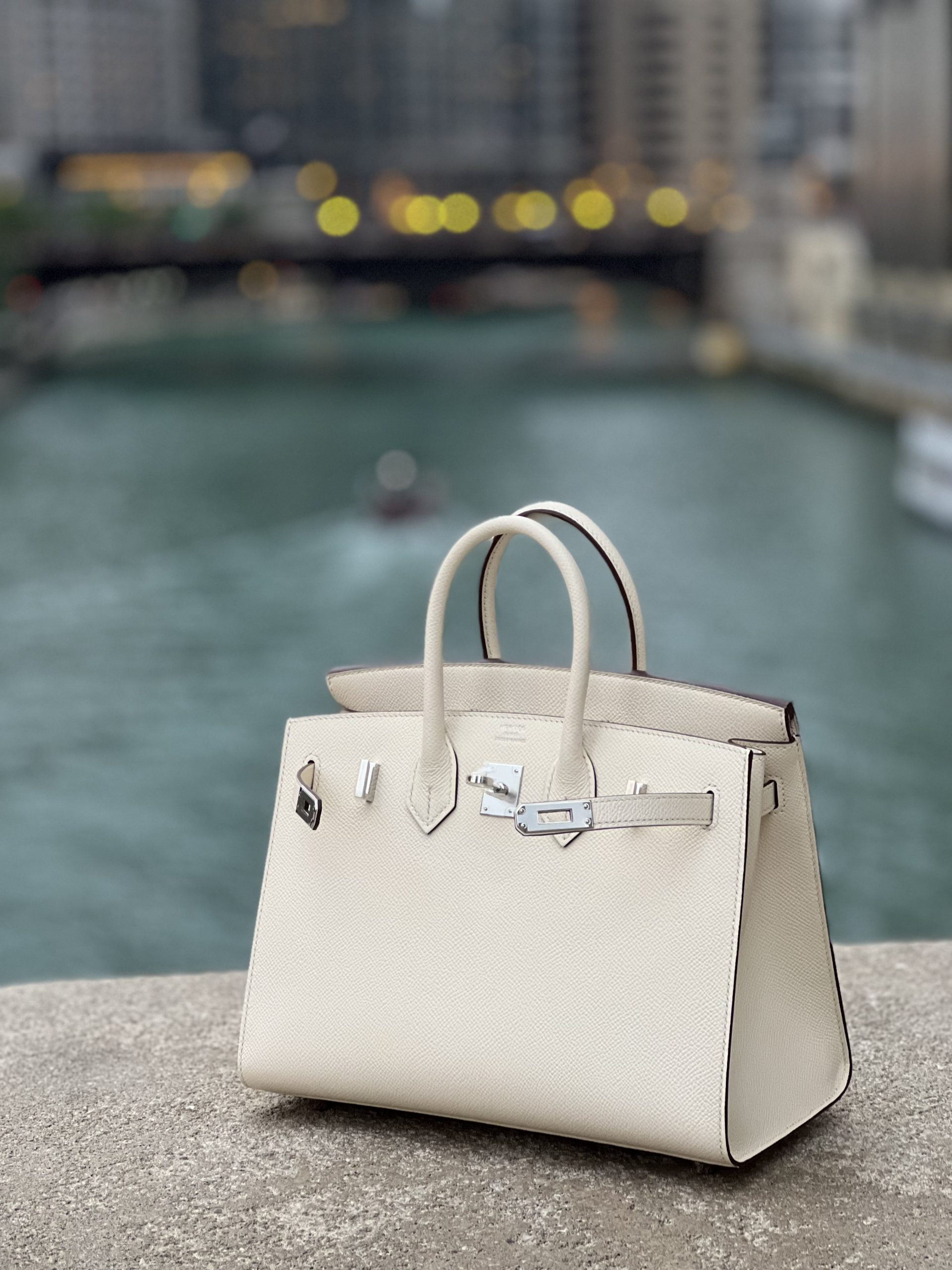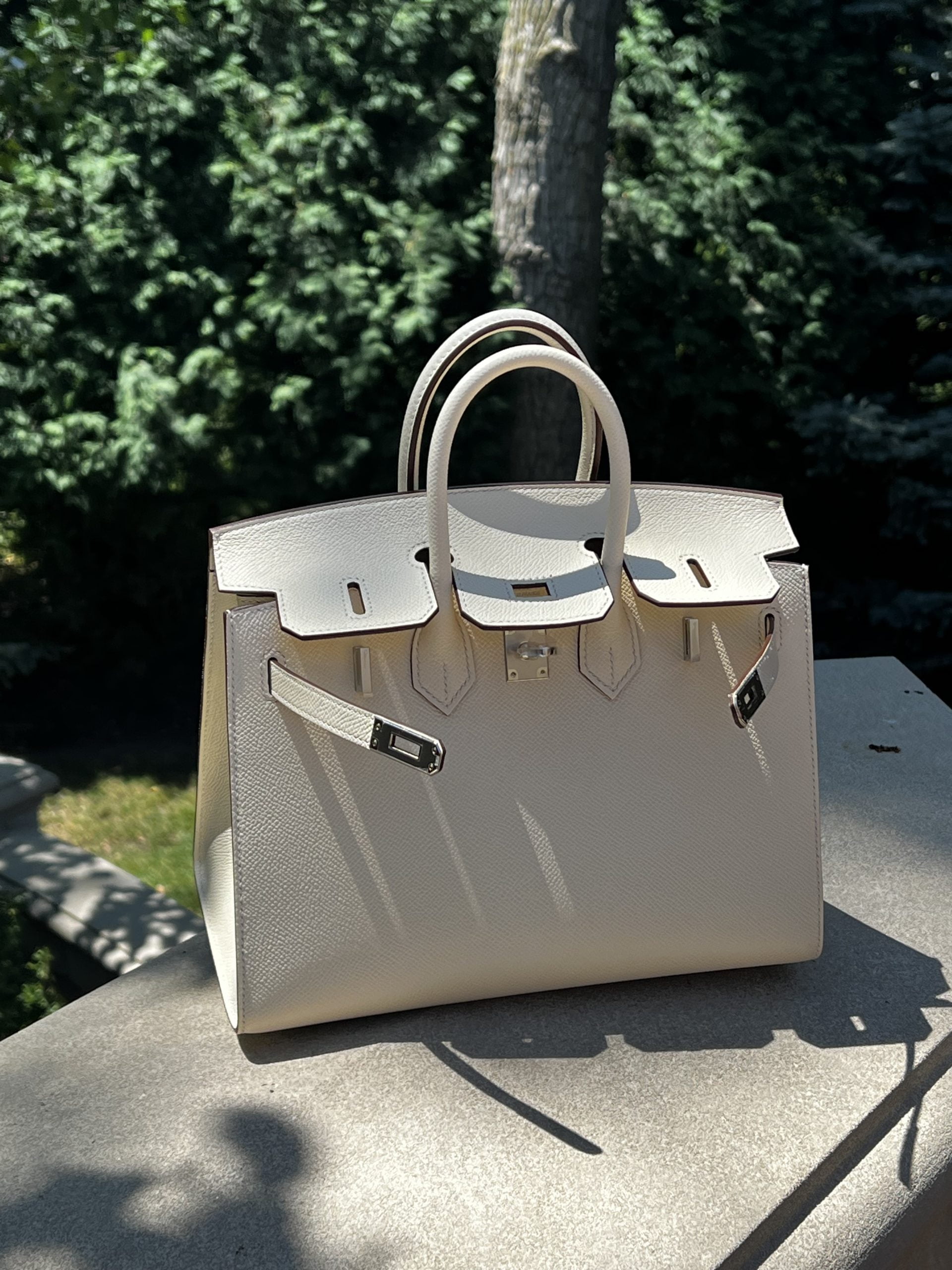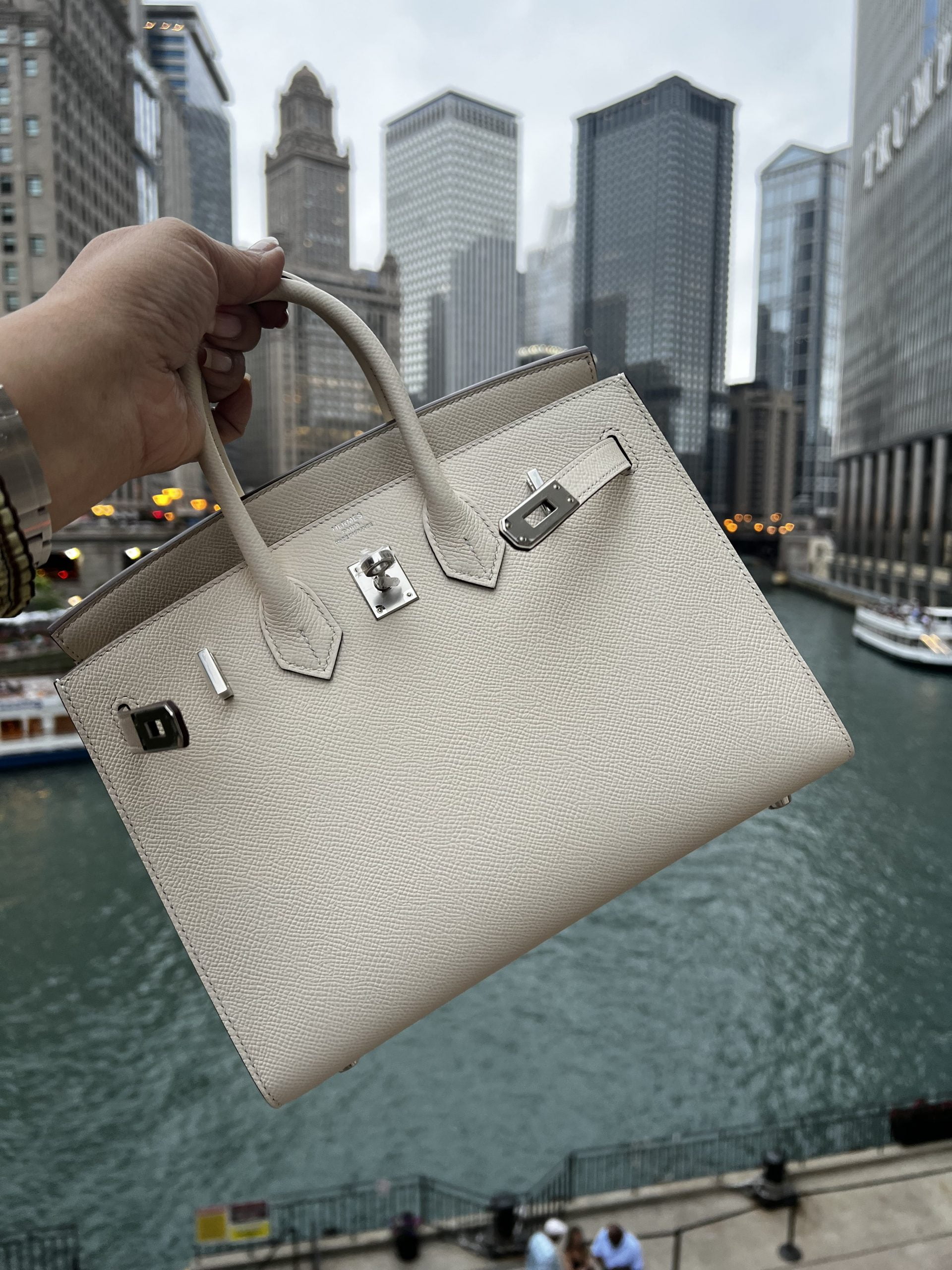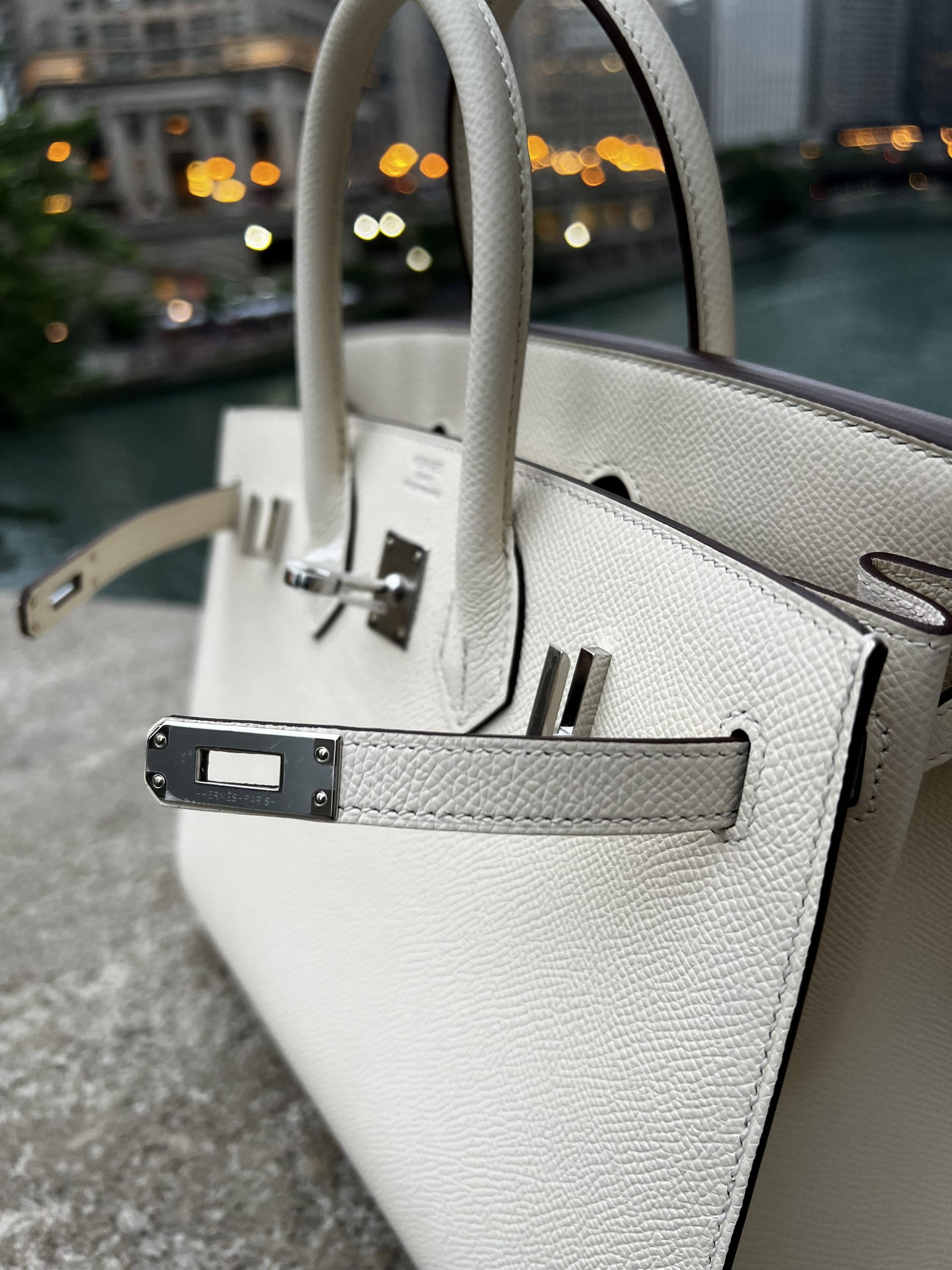 Lucky for me (and by design), I have my sweet FedEx delivery person's number on speed dial. So I reached out in hopes that she was the person on our route today. Thank goodness she answered and I explained my peculiar situation. She really is so amazing; she offered to swing by in time to have me accept the delivery. Without her accommodation and revision to her schedule, the package would not have been delivered in time.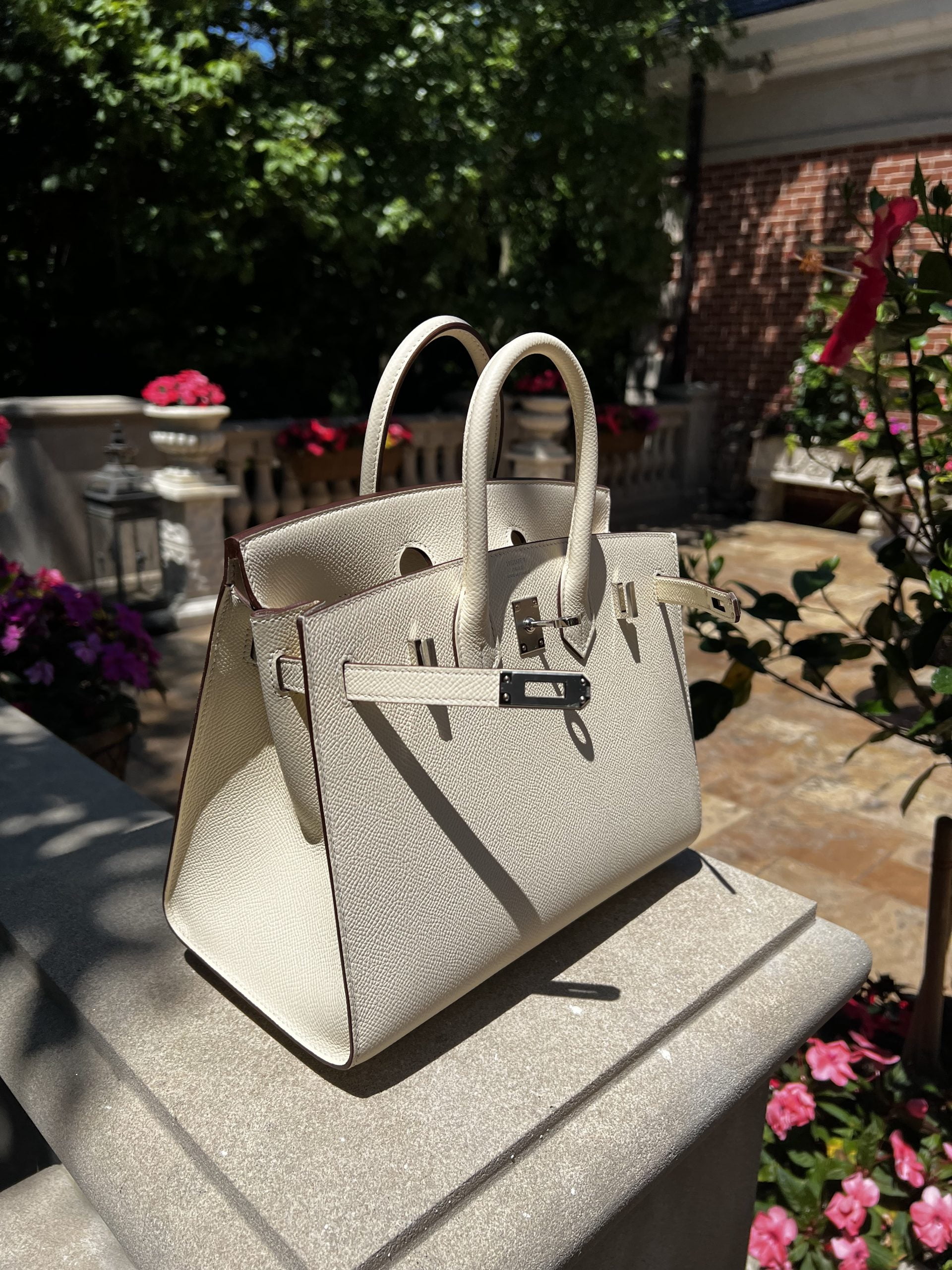 Talk about living on the edge, all alone, as no one could understand the gravity of the situation the way I did. Not even Mr. PurseBop who simply said, "don't worry, we will have someone pick it up from the FedEx station." How could he not understand how seriously troublesome that would be, lol? Imagine prancing through Egypt for two weeks not having seen THE bag!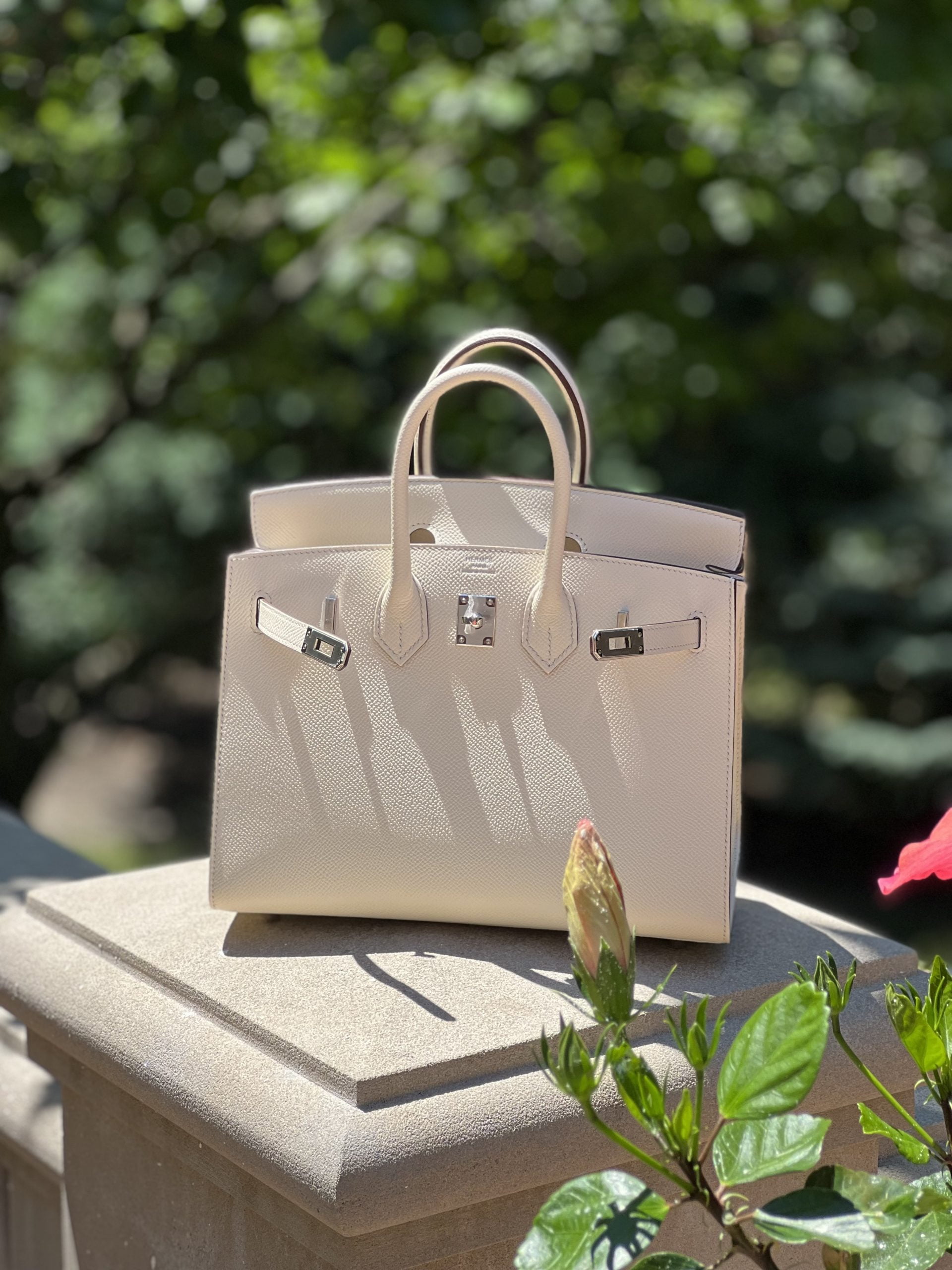 With our suitcases sitting in the foyer, neatly lined up with carry-ons, and my Dior Book Tote at the front of the line… the door bell finally rang.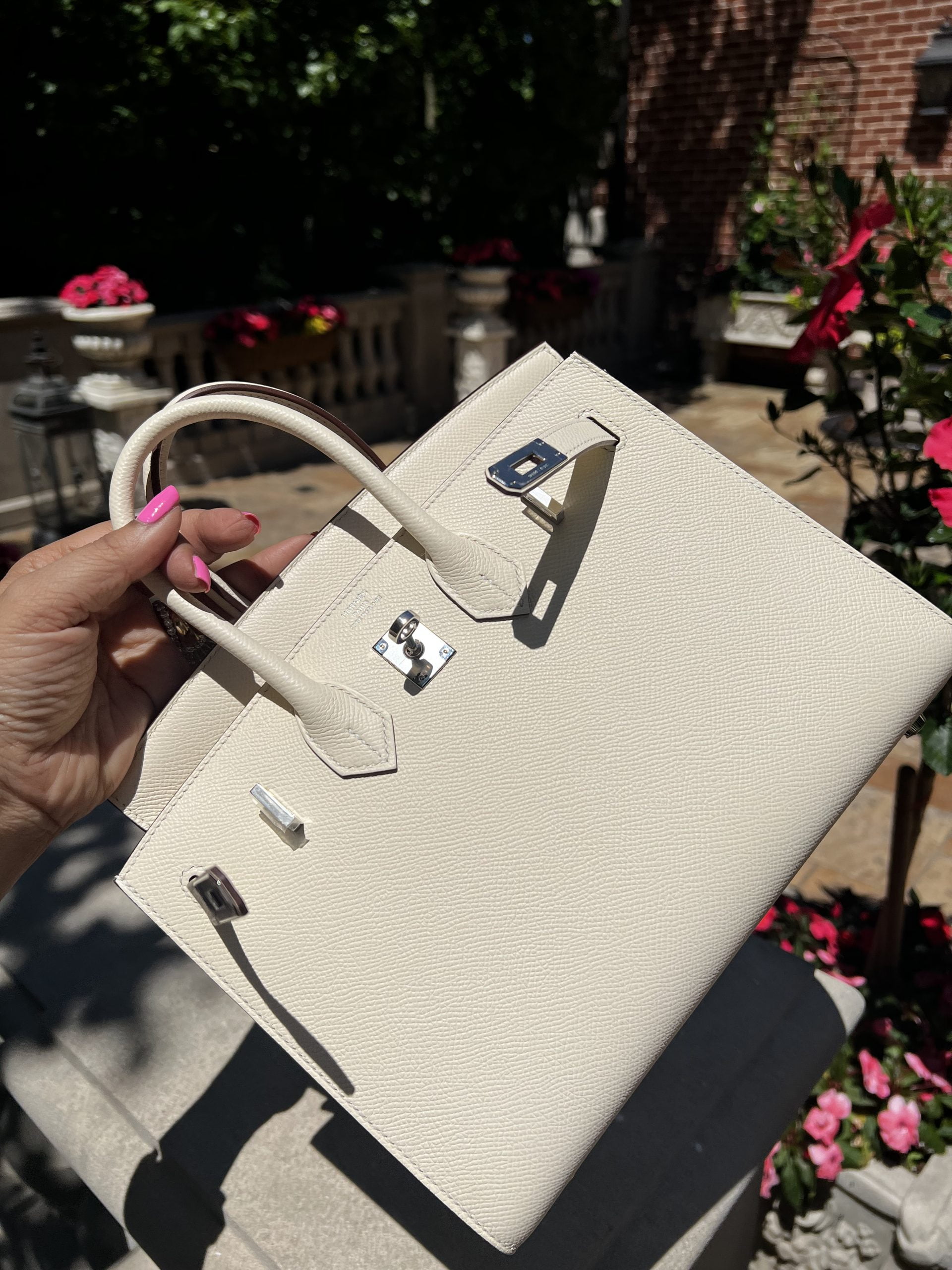 Music to my ears, I came running down the hallway with the brightest smile. Probably still in hot rollers, but who cares. It was here. The box made it. There was very little time left, the airport car was no more than 10 minutes away. But I needed to do this.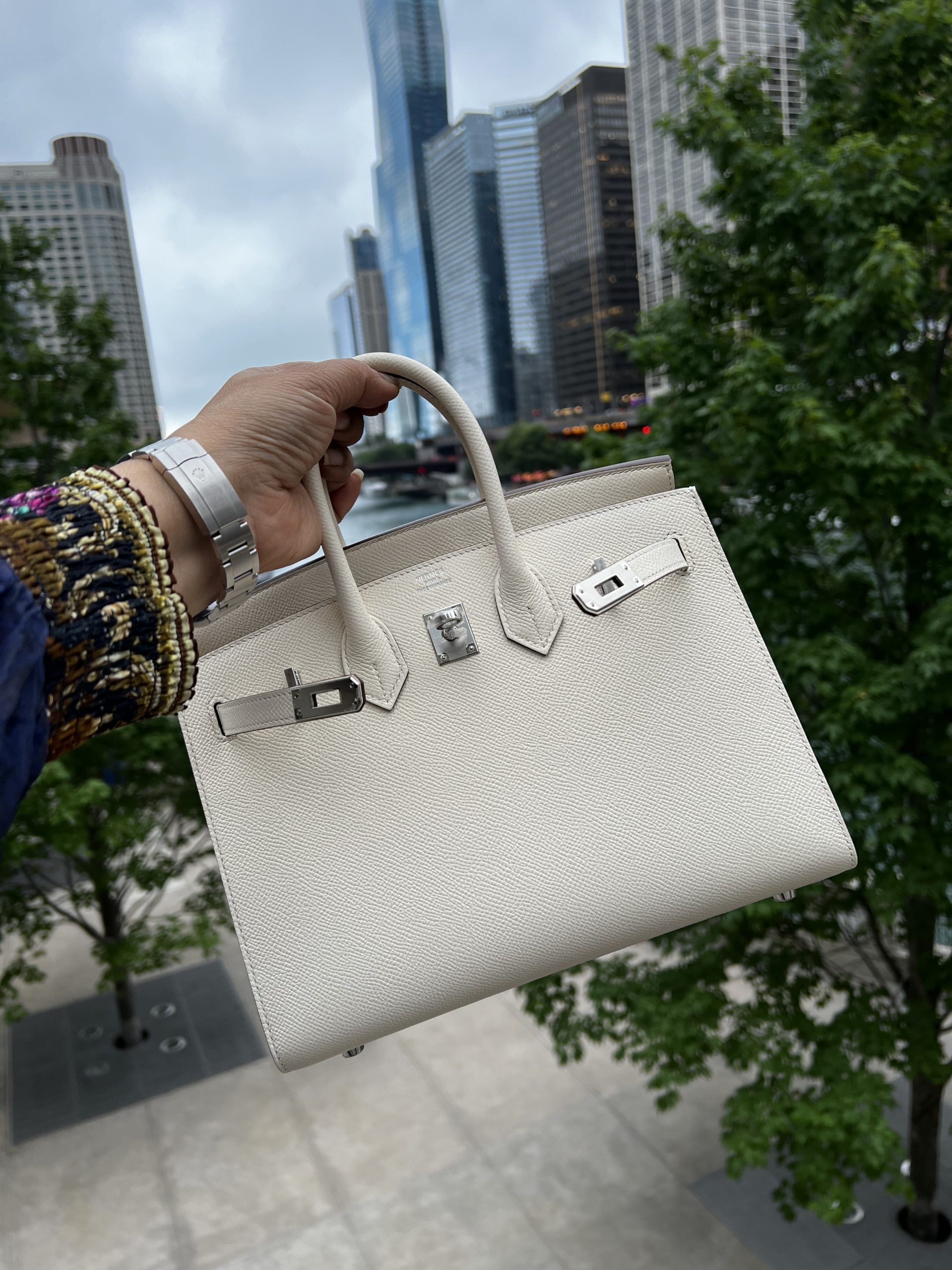 I carried the box to my bedroom, maybe even closed the door so I wouldn't be interrupted. I sliced open the big cardboard exterior and pulled out that orange box that always makes my heart skip a beat. Heart racing… she was sheer perfection. I took her near the window to capture the true hue and natural light. She really is vanilla ice cream; not the Breyers kind, but the real luxurious types made with eggs and fresh vanilla beans to give it that warm creamy depth and color. And the palladium hardware, such a refreshing choice for me.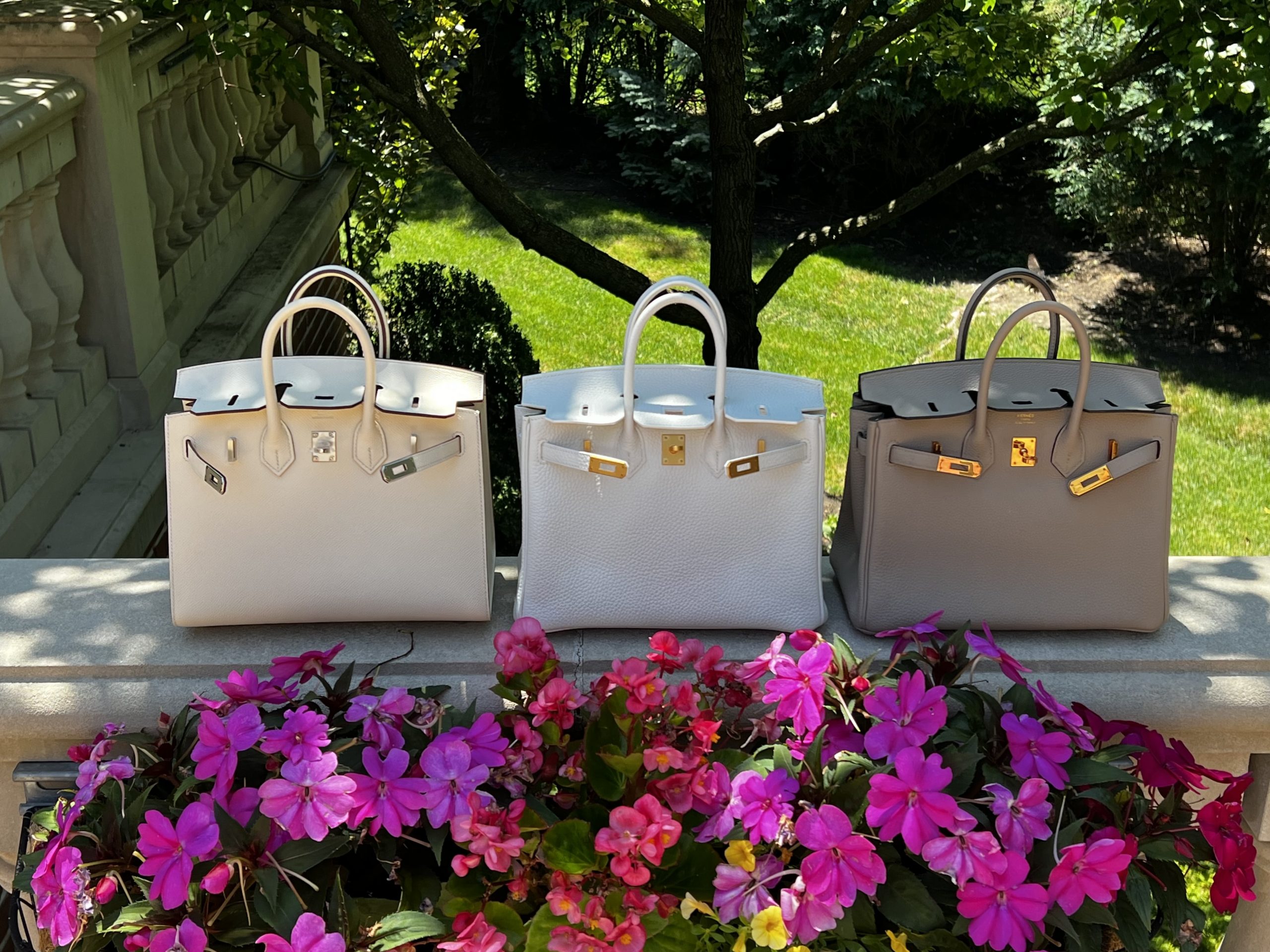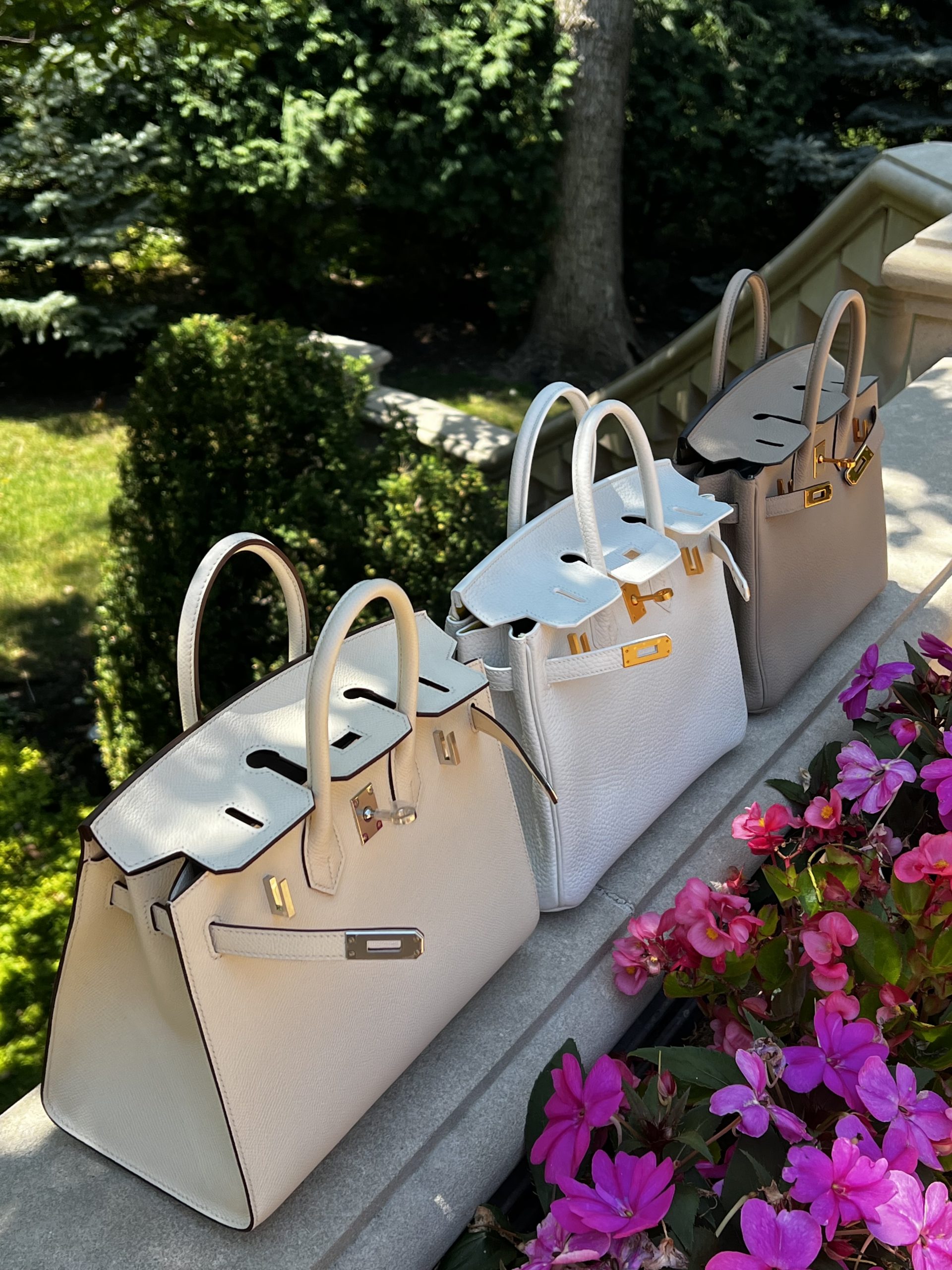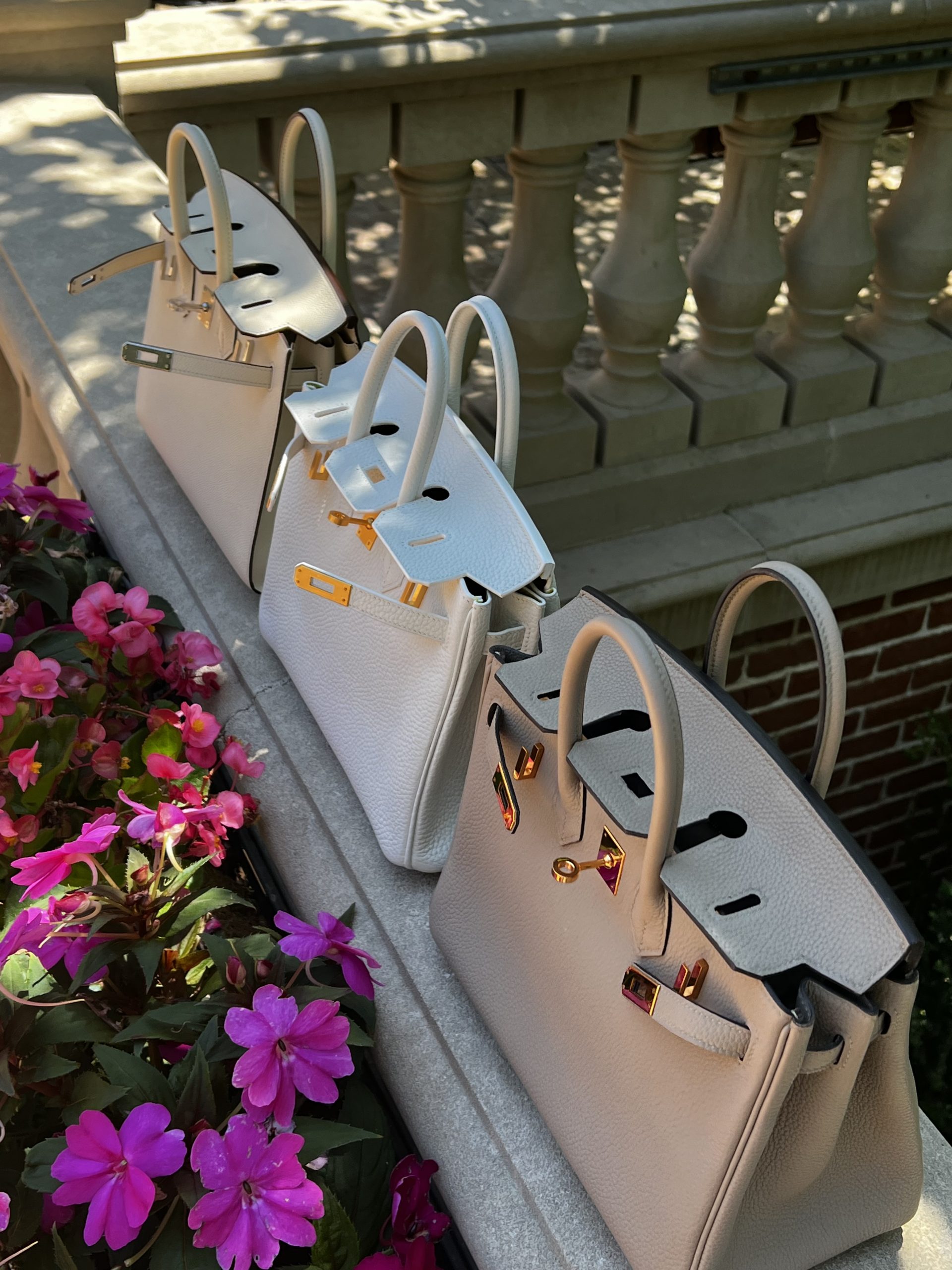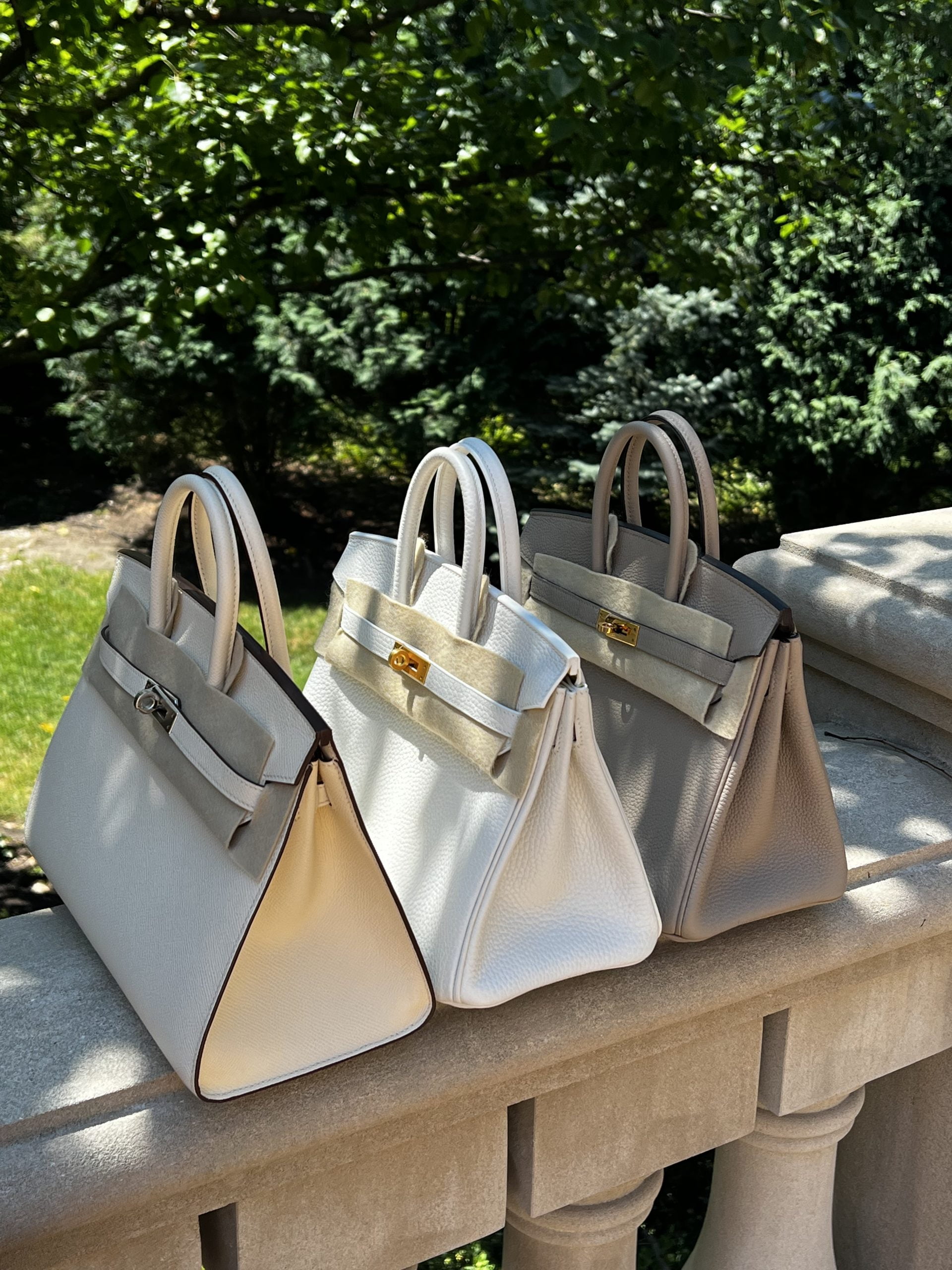 I am beyond thrilled to finally introduce Miss Nata to you and my collection. She's immediately at the top of the rotation schedule for the rest of the summer. I couldn't ask for a more beautiful birthday Birkin.
I owe you a beautiful photo of the 'creamy' vase and Birkin together.
Thank you for sharing my joy 💝