Let's put a little spotlight on our latest crush: The Diorever Bag. This is a bag that we've claimed could be the #1 "it" bag of 2016. If you're not convinced yet, allow us to explain our obsession in these 8 simple reasons…
1. Celebrities got us hooked.
It was love at first sight really. We saw a glossy ad of Jennifer Lawrence with the brazenly golden Diorever and thought, "Dior made this masterpiece?? Where can I get one?!". We saw Rihanna carrying the same metallic silver Diorever and grew even more intrigued. Big names have backed the Diorever from the very beginning, so it was naturally crowned for success.
See more celebrity eye candy pictures in our The Diorever Debuts BIG – See it in action! feature
2. It's urban and modern, yet still luxurious.
Dior crafted this bag with a new vision of the "Dior Woman." Dior describes the Diorever as a "cutting-edge bag with urban attitude and a strong and bold character". The Diorever has a very modern look with its clean lines and boxy structure. Yet, Dior didn't sacrifice quality in search of a cool, new bag. This is the perfect bag for the woman who wants an updated, streamlined bag and who values the experience of luxury.
3. It's new and different…especially for Dior.
On the same note, Dior was really due for a bag that was modern and fresh. Dior has produced some truly loved, staple bags like the Lady Dior, Diorama, and Be Dior. These styles are classic and feminine, but have a more dated, "grandma" appeal (in the best way possible, don't get us wrong!)  The Diorever is Dior's hip, new trendy bag that could possibly draw in a new and younger demographic.
Read why PurseBop decided to add the Diorever to her collection in the Diorever: The Reveal and Review feature
4. It deserves way more credit than being called a "Birkin Copycat."
When the Diorever initially launched, it received a lot of criticism for taking too much inspiration from the Birkin. Some people went as far to call the Diorever a "Birkin Copycat", but there are too many differences for this claim to be true. Every bag that has a tote structure, two top handles, and a flap is not trying to copy the Birkin, and we can appreciate that the Diorever is unique in its own right.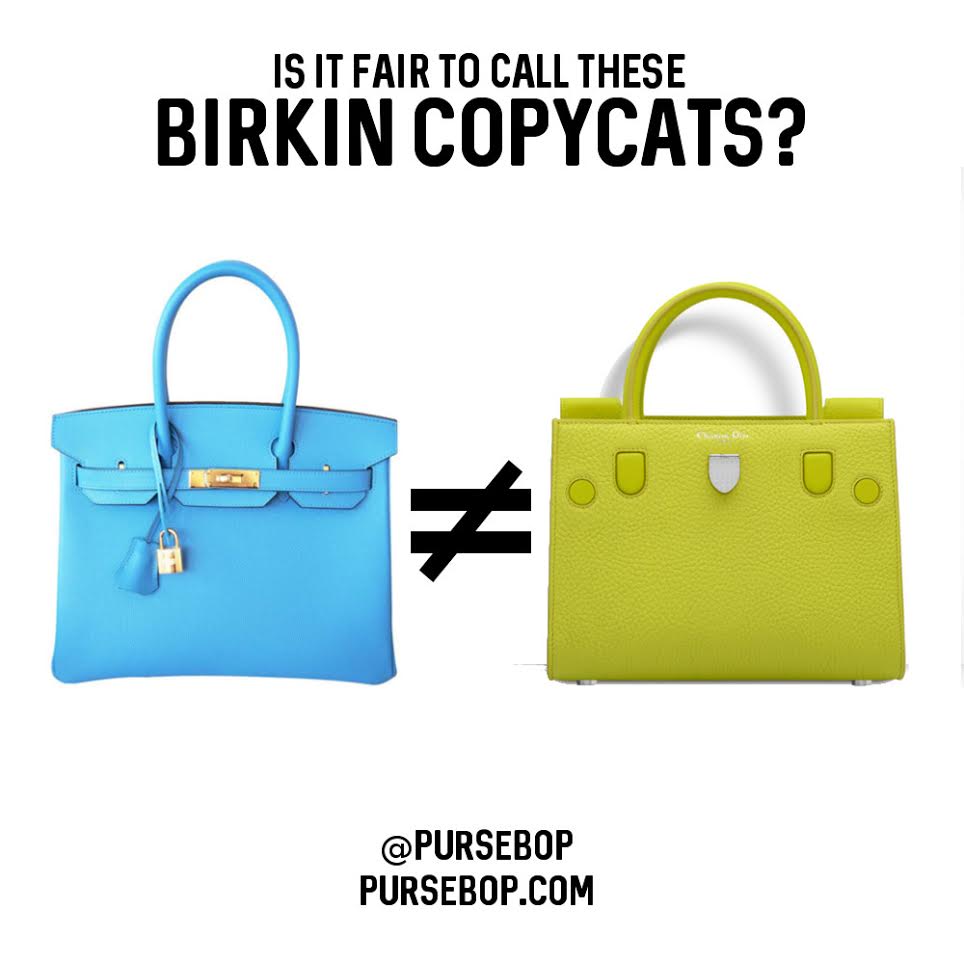 5. The reversible flap is actually quite innovative.
One of the most unique, distinct features about the Diorever is its reversible flap. We love that Dior ingeniously combined function and style. The reversible flap allows you to change up the bag's look very easily. On some styles, the interior of the flap comes with a contrasting color, which will show prominently when the flap is flipped to the back of the bag instead of clasped.
Read all about the Diorever's different parts in features in BopTalk Celebrity @HappyBaggage's A Happy Diorever Review 
6. It's stunning in every color.
The Diorever has impeccable craftsmanship, and the leather used for these bags takes color very well. Whether you're going for neutral or bright, every color is rich and vibrant.
7. It comes in sizes for all your needs.
Any bag that comes in a mini version is a true heartbreaker! The Diorever comes in 3 sizes: mini, medium, and large. The medium and large size have a substantial capacity and serve well as work and travel totes. The mini size doesn't hold as much, but is more suited for dressed up look.
Get more info about sizes and prices in our NEW at Dior: The Diorever Bag feature
8. We seriously think it's the Best Bag of 2016.
Every year, brands come out with new bags, and they expect you to think that they are the greatest, game changing thing on the market. Even if the Diorever isn't your favorite bag, you can still acknowledge that Dior worked hard to produce something out of their comfort zone. The Diorever gained so much attention in a short amount of time because it offered a whole new look that many people didn't expect from Dior. While the Diorever can be called an "it" bag for now, it can live on forever as a  Dior classic as well because its beauty and amazing craftsmanship is undeniable.
Read why the Diorever is becoming this year's "it" bag in our Diorever: The Best Bag of 2016 feature
Updated: May 27th, 2017