What type of everyday bag should I get? Should I get a mini bag or a bigger bag? How do I start my handbag collection?
At one point or another, every fashionista will have a few questions that she really needs advice on. We've published extensive reference guides and Q&A posts to help your handbag research. We also have platforms like BopTalk to get the conversation going. We love handbags, and we love helping you find the right ones!
On Instagram, PurseBop asked you to submit all your pressing handbag questions, and today we're back with detailed answers!
Details on how to ask your questions and how to help answer others with theirs below!
Birkin vs. Diorever
@ccferocali asks: Should I get an Hermes Birkin or a Diorever for an every day bag?
PurseBop answers: We are talking about two very different bags here…and at two very different price points! Furthermore, there's also the issue of availability. I have the Diorever and do love it, but not as a daily workhorse bag. The handle height is not as spacious as the Birkin, so carrying in the crook of your arm is not really possible. In contrast, the Birkin can easily be carried in the crook of the arm and almost defines the appeal of the bag for me. If you have the funds for a Birkin and can get your hands on one, then I think a Birkin in a 30 or 35 is your best bet! 
Read reviews on the Diorever:
Diorever: The Reveal and the Review
A Happy Diorever Review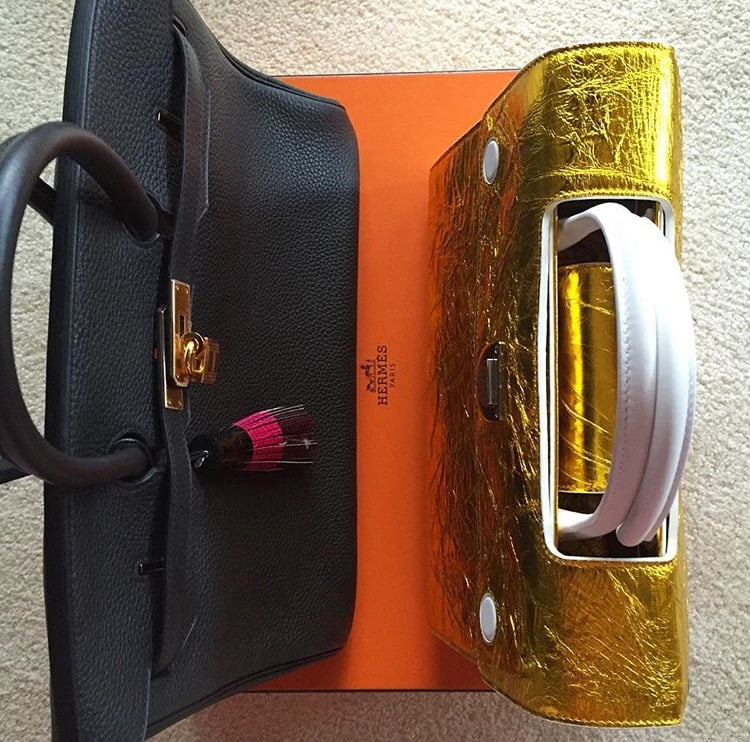 Average Number of Bags
@minks4all asks: What's the average amount of handbags people have in their collection?
PurseBop answers:  In our bag attitude quiz, many of our readers reported that they own 10-20 bags. This number may seem a little high, but keep in mind we are a community of handbag aficionados, so bags are our weakness! However, for some, there is a smart or "reasonable" amount of bags to keep in your collection at any time. Fashionista @kugzz shared her wonderful handbag philosophy of "No More Than 10 Bags".  It is possible to have a satisfying collection with a limited number of bags!
Read more on handbag collection habits below:
The RESULTS: Summing Up Our Bag Attitudes
No More Than 10 Bags?!
Who Are We To Judge?
Chanel Classic Flap: Small or Mini?
@bagsyouknowit asks: Should I get a small or square mini Chanel Classic Flap?
PurseBop answers: If wearing your bag as a cross body is a priority, then definitely get the square mini over the small classic flap. However, unless you are petite, the strap on the square mini may not work either and be a little too short. The rectangular mini strap is a couple of inches longer. You'll need to physically try these out to see if you like where they fall on you. All size matters aside, I strongly think that a Chanel Classic flap is a great investment and will last you a lifetime. Even though the classic won't work as a cross body bag, it is the ultimate forever bag with great craftsmanship and a timeless, appealing look.
For more comparison for Chanel Sizes read the features below:
Chanel 101
PurseBop Goes Mini, Again!
Hermes Leathers
@sleektype4u asks: What is your favorite type of leather for Hermes bags and why?
PurseBop answers: That's a loaded question girlfriend! As you all know, my experiences with Hermes are more recent and only over the last few years. That being said, I can only speak for the leathers I personally have in my collection. I feel like with any line of handbags, there are specific leathers work better for different purposes and occasions. Allow me to explain…
Chevre: I love the chevre of my Birkin 25 because it is so lightweight and has a beautiful sheen to it that makes it look more elegant than togo/epsom. I find this leather well suited for occasional use. However, I have heard from other H aficionados that chevre is extremely durable for everyday use too.
Epsom: I prefer epsom only for the sellier Kelly. For most of my bags, I favor structure, which is why I slightly prefer the sellier style and the stiffer nature of epsom. I have both a togo Kelly 32 retourne and an two epsom Kelly 32 bags in Blue Paradis and Anemone. I prefer my epsom Kelly bags so much more. The sharp structure makes me feel so 'Grace Kelly' like. I have an epsom Birkin too but I prefer my other leathers for the Birkin like clemence and togo. Epsom's one disadvantage is that it can scratch and cannot be repaired. My anemone K has a couple of scratches from travel, but I still love it. I have learned my lesson though…I never travel with epsom bags without a tote for protection at the airports.
Togo: Togo is the most casual looking of the leathers I have. I also find it to be the most user friendly. I prefer togo for Birkin's, although I do have one Kelly in togo and it is perfect for the casual, "slouchy" nature of the retourne style.
Clemence: Clemence is a buttery version of togo, in my opinion. It is richer than togo in the sense that is heavier and has a softer feel. It also has a delicate sheen to it compared to togo. I would definitely add more pieces in this leather to my collection if given the opportunity.
Swift: I am anxious to give swift a spin someday soon…wink wink! I find it to be similar to Chanel lambskin, dressier, and more sophisticated. I am assuming it is more delicate compared to other leathers, but it is easily repairable and mild scratches rub out easily with a gentle massage with ones fingers.
Learn more about H leathers and protecting them  in the articles below:
The Hermes Learning Process
The Hermes Kelly: Is it the Ideal Traveling Bag?
Part 2: Hermes Kelly Travel – Sellier vs. Retourne
PurseBop's Handbag Travel Tips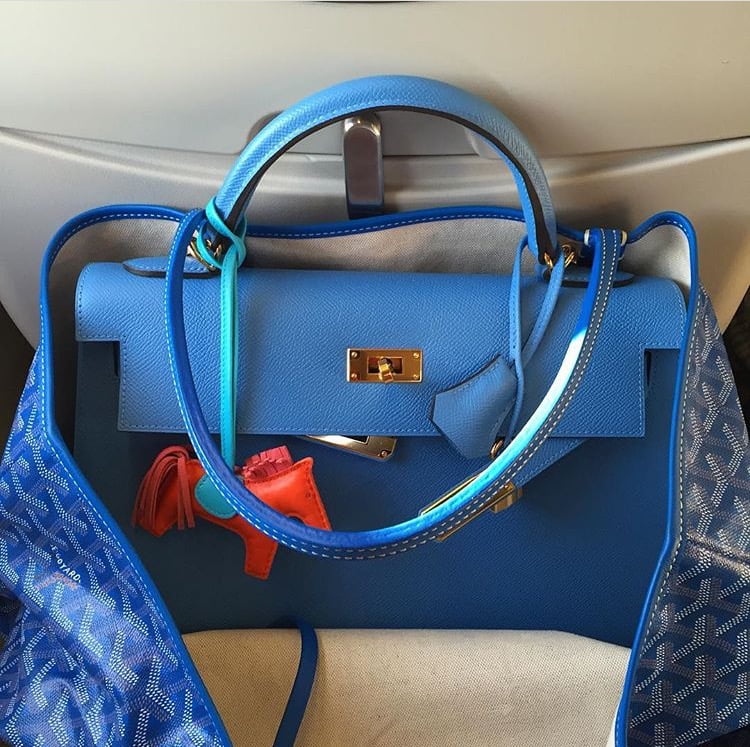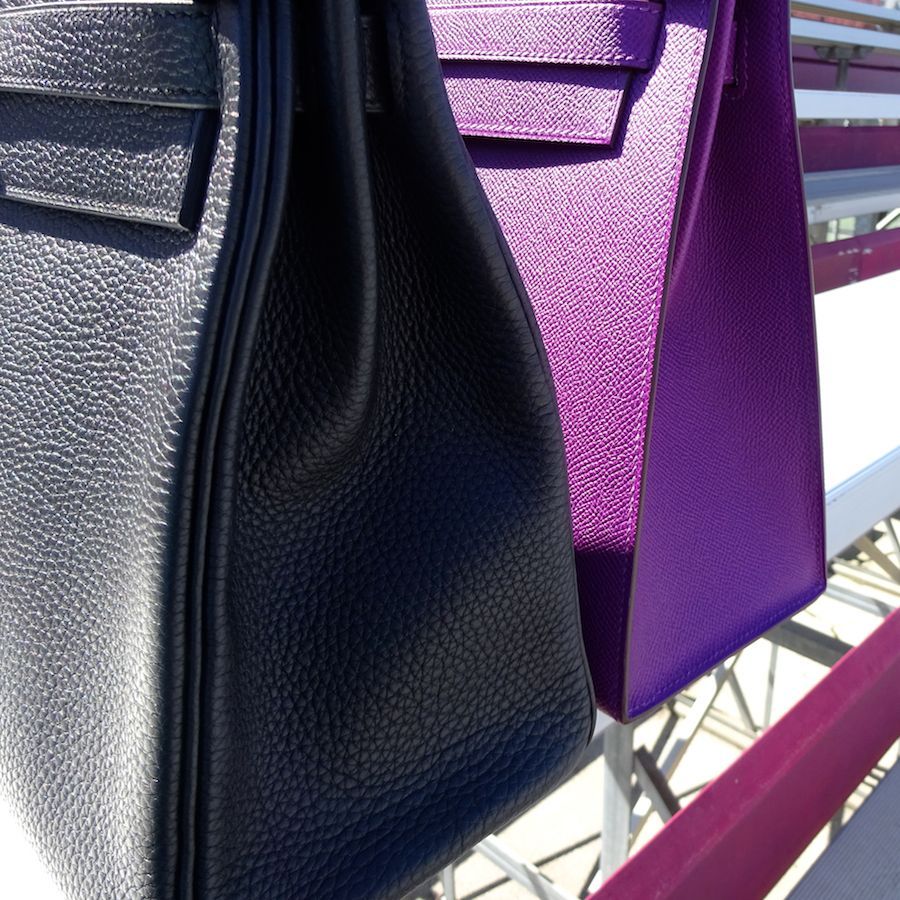 Chanel Prices By Region?
@Cent188 asks: What are Chanel bag prices like for the US compared to Europe?
PurseBop answers:  Last year, Chanel raised prices in Europe to compensate for the devalued euro. Prices in the US stayed relatively to the same. PurseBop has done many handbag math articles to keep you in the loop with bag prices from different regions.
For more detailed prices visit the articles below:
Global Price Implications on Chanel Street
Chanel Adopts New Pricing Scheme
Limited Edition Bags vs. Classic Bags
@imbeech asks: Is a limited edition Chanel worth it for your first purchase or is it best to go with a classic? I recently purchased the Chanel mini vanity case and I'm worried I made a bad choice.
PurseBop answers: Ordinarily, my response would be "stick to the classics, especially for your first Chanel bag", however the vanity bag is so special that I think you made the right decision! In the future, should you decide to add another, I would say begin with the classics. They truly feel special taking them out of their boxes to use 10 years later. And I do speak from experience! Sometimes, we outgrow or get tired of seasonal pieces, but the classics are truly forever. Enjoy your vanity, it's classic and retro enough, LOL! Hope this helps.
Read more on the Chanel Vanity Case:
Chanel Airlines Vanity Case
10 Hot Bags That Need To Be On Your Radar
Next Price Increase?
@ikalchman asks: When is the next price increase for Chanel classic bags in the US?
PurseBop answers: I have not heard of any upcoming increases. To keep prices relatively the same worldwide, Chanel harmonized prices last April. Given the recent currency fluctuations due to Brexit, one might expect Chanel prices to change in certain countries to account for the devalued currencies of Europe and the UK. Again, there has not been any announcement to when and if this will happen! 
Read about how currency fluctuations have affected shoppers in the articles below:
Part 1: Brexit…and Bags.
Part 2: Buying Bags After Brexit
Part 3: Brexit and the Asian Market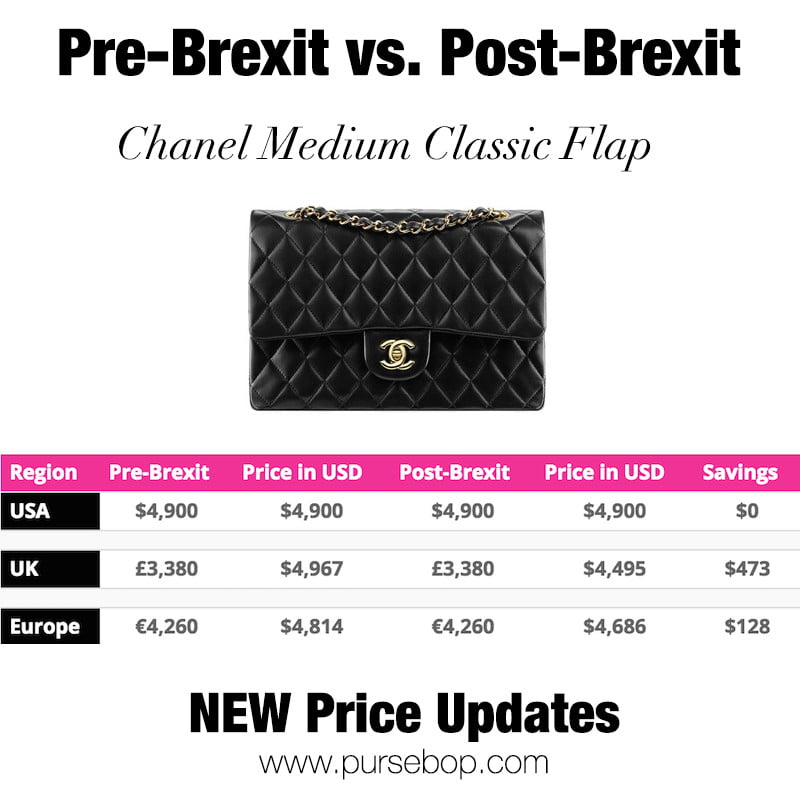 Where to Buy?
@sandeeppanesar1 asks: Where's the best place to buy your first Birkin?
PurseBop answers: Buying a Birkin is sometimes more about "what", "when", and with "who" instead of where! Building a relationship with one particular Hermes sales associate can be a critical part of buying a Birkin. Fortifying this relationship is not just about getting on the list to be offered a Birkin, rather having a strong relationship with your SA in the long run can be the most rewarding, as they will take the  time and effort to understand your preferences.
I would suggest first trying your closest, local Hermes store. That way, you can visit often, asks questions, and start a history with an SA. However, if you are a traveler, then purchasing in Paris at FSH could make a memorable story  for your first Birkin. Better yet, it may be cheaper depending upon where you live and the currency you earn in. You can study prices in many of our shopping handbag math stories to get a sense of the savings that are available abroad. You can also get inspired by Hermes stories shared  from our BopTalk celebrities and posted on the BopTalk threads.
Read these stories below for inspiration:
Falling In Love With Hermes
Simply Me…says, SwedishandStylish
My First Birkin Will Always Be My Fav
Bag Damage
@jennedyalkova asks: I have a Chanel patent classic flap bag (light pink) and it has black marks on it, is there any way to get rid of it?
PurseBop answers: Unfortunately, no. This is the only disadvantage of patent, especially light colored patent leather. As yummy as they look, once a stain has penetrated the patent finish, there is no way to get it removed. I have a friend that has the gorgeous light pink patent jumbo, a strawberry milkshake colored one (from the SS14 collection I think) that she placed on a Sunday newspaper. Sadly now, her bag reads the Sunday edition of the New York Times forever. There is a full transfer of the headline on her bag :(
After the incident, we took her bag to Chanel. At first. they actually accepted it and sent to the repair center. But unfortunately, it came back with a "unrepairable" tag on it. Sorry dear!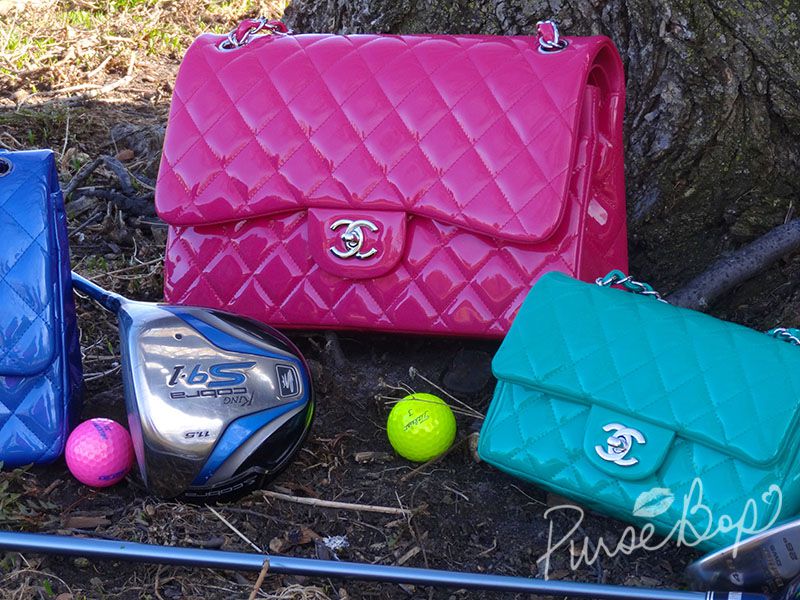 Are Bag Straps Here To Stay?
@favloves asks: Do you think the Fendi Flower Strap will look outdated in a few years or become a Fendi signature classic?
PurseBop answers: The Fendi flower theme is part of a seasonal collection, so yes over time it will have less of a "wow factor" as new styles are released. However, the Fendi Strap You, especially the plain leather versions, as opposed to the embellished versions, are bound to become Fendi icons (in my opinion)! Accessories for your accessory such as bag charms and bag straps are on the rise. Bag straps easily change up the look of your bag, which extends the possibilities of your collection. Given the recent popularity and usefulness of bag straps, many companies are incorporating some version of the Fendi Strap You into their collections. In fact, we just saw that Dolce & Gabbana and Louis Vuitton have released their versions of the Strap You's too.
Read more on the Fendi Strap You below:
Fendi Pushes Forward: Dress Your Bag
Personalized Fun: The Fendi Strap You
Would You Add a $1,000 Strap To Your Bag?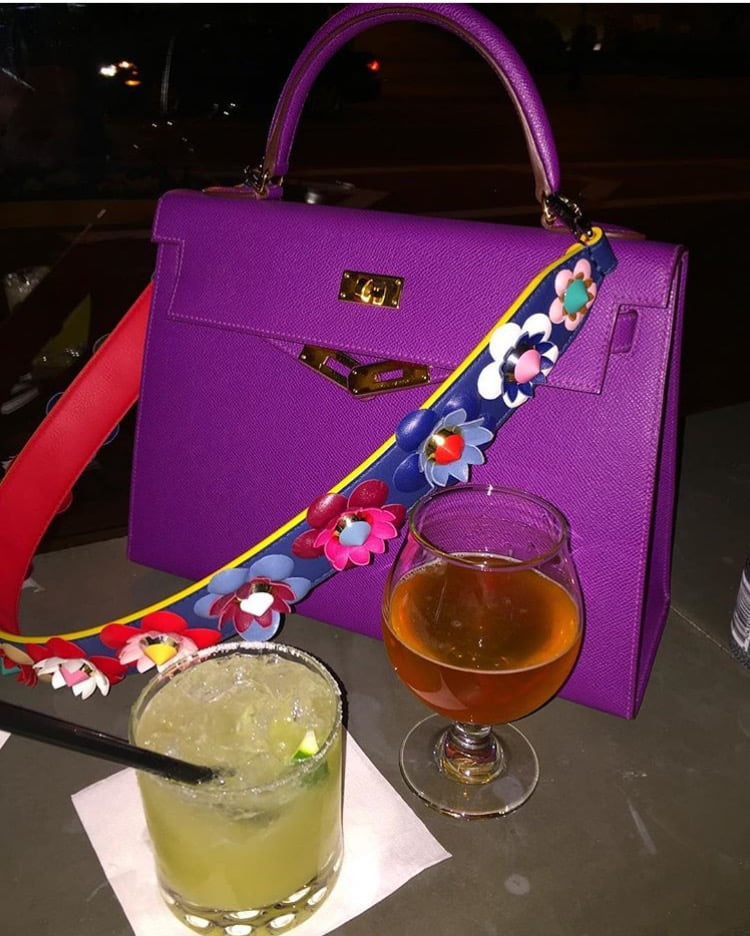 First Luxury Bag
@eieikyawtsan asks: What do you recommend for my very first luxury bag? Chanel, Hermes, or Louis Vuitton?
PurseBop answers: First off, just let me say, choosing your first luxury bag does not have to be based on brand! There are many other factors to consider such as how much you plan on using the bag (is it everyday or just for formal occasions) or how much you want/are willing to spend. Most importantly, think about how your first luxury bag will be special and mark a transition from your other bags. Start researching entry-level bags for brands that you are interested in and see how these bags fit your style. Then, consider budget restrictions. If you are basing your thinking off of price, Louis Vuitton will have the most affordable luxury starter bags. Chanel will have relatively more affordable bags in the mini range. Hermes will be the ultimate investment for a first luxury bag choice given their higher retail prices and limited availability. Instead of telling you a brand to pick, I say choose a bag based off of your personal style and needs!
Read related articles below:
PurseBop's Guide To Entry-Level Bags
Should a Bag Be an Investment?
From Coach to Hermes: The Luxury Handbag Market
Did you like this question and answers post?! Look out for more Q&A fun in the future from PurseBop. In the meantime, let's continue this dialog on BopTalk. We've only answered a handful of questions you posed here and now we'd love the expert help of our followers.
We urge you to ask your questions and chime in with your wealth of knowledge to help with answers.  Join the conversation, click here & specifically here. 
Love PurseBop
XO